What Is a Hot Desk?
A hot desk is a type of coworking setup in which a professional may use a seat with desk space in an open office layout. A hot desk can also be a basic or introductory type of membership at a coworking space or office space.
Table of contents
Close table of contents
This article may contain affiliate links. We earn a small commissions when you purchase via those links — and it's free for you. It's only us (Becca & Dan) working on this website, so we value your support! Read our privacy policy and learn more about us.
How do hot desks work?
Hot desks can work in coworking spaces or in traditional office settings in the following ways:
Coworking space hot desks
If you're looking for a membership at a coworking space and you're either looking for an introductory basic type of membership, or you're not fully committed to going in every day, a hot desk is a great idea.
At a coworking space, a hot desk is a spot at a long shared open layout table with chairs and space for working.
Anyone with a hot desk membership is welcome to choose any hot desk seat. Hot desks are rarely overbooked because coworking spaces will only give as many hot desk memberships as they have for hot desk seats.
Hot desks fill up on a first-come first-serve basis, so if you prefer a particular seat in a particular part of a room, or on a particular floor, your best bet is to come early in the day, or late. You may also choose to come on off-days, like Fridays, if attendance at the coworking space is lower on those days.
When we worked at WeWork in Bogota, Colombia, we chose to use hot desks even though we had a dedicated office space membership as part of our Remote Year digital nomad program.
This was because we liked the social and more dynamic aspect of hot desking, rather than sitting in an isolated room.
When we worked in the coworking at Selina Mexico City, we also worked at hot desks, as we only came into the 'office' half the week or so.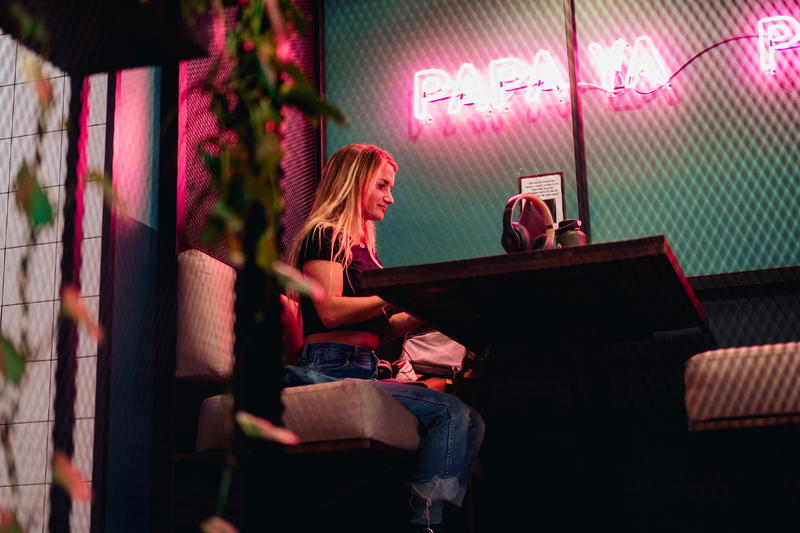 Hot desks in traditional office settings
As corporate offices modernize and become more fluid in terms of how companies set up the traditional office, hot desks are becoming an inviting part of an open office layout.
We're seeing this also as companies transition their staff to coworking spaces.
Employees like hot desks because they may like sitting next to a new colleague every day, or sitting on a different floor, or in a different shared space in a company office.
Now with working in a hybrid model, many companies are pursuing the hot desk method to save on office square footage, and to have employees choose desk locations day to day, on a first-come first-served basis.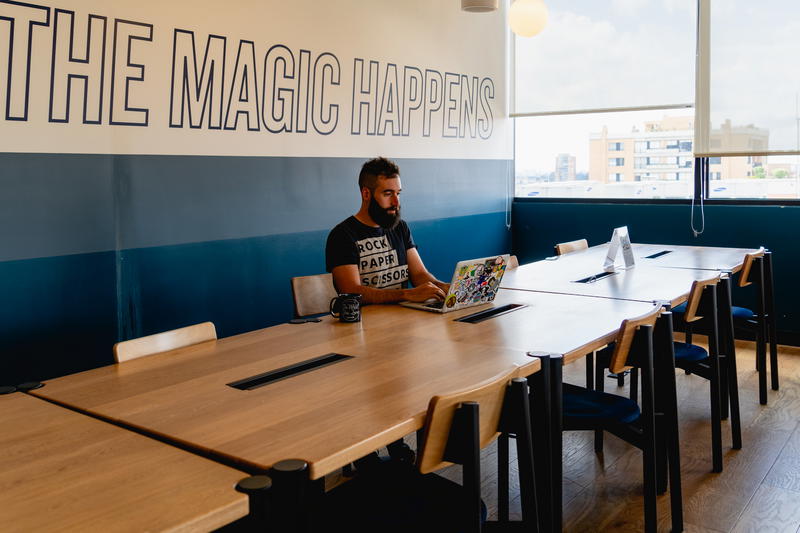 When I worked at a tech company in NYC a few years ago, I had a dedicated desk, but I also really liked sitting in hot desk settings on other floors of the company's spaces. It inspired me as I changed my surroundings, and I got to see people doing different types of jobs.
I transitioned back to working in the office this year, and my current office is a complete hot desk environment. I really enjoy this open layout, as it is flexible and I always sit in a different desk spot.
We have one long table with monitors, chairs and desk equipment, and we also have a few couches and two soundproof phone booths.
Further, we have access to a nearby coworking space, which is a beautiful, open and airy space, composed mostly of hot desk space.
There are hot desks in the main floor, on the second floor and at cafe-style tables on the perimeter.
I like hot desks in office spaces because it feels modern, open, new and inviting.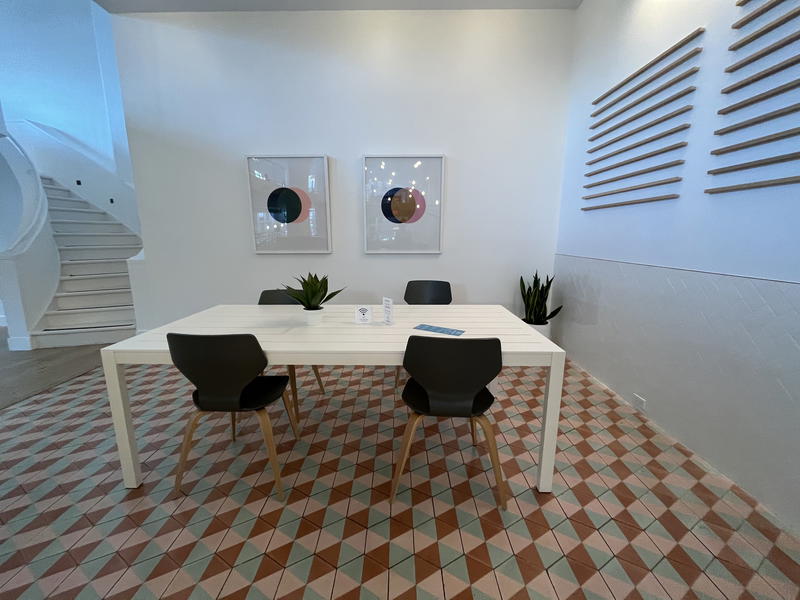 Where can I typically find a hot desk?
You can typically find a hot desk in most coworking spaces.
It is now a popular model for coworking spaces, as small as privately-owned boutique spaces to corporate-style coworking spaces like WeWork or Industrious, to have hot desks.
Hot desks save space, give coworking spaces more ways to offer memberships to more professionals and entrepreneurs and they also create a way for people to interact and meet.
You also may find a desk in your company's office. Especially if your company is thinking about revamping or redoing the office floor plan, hot desks are a new and modern thing to do in an open office setup.
Is working from a hot desk a good idea?
Yes! Working from a hot desk is a great idea and is a benefit of working from a coworking space, especially if:
You are seeking a work environment where you are surrounded by other busy people.
You are inspired by changing your environment often and find sitting in the same place every day to be mundane or boring.
You'd like to try out a coworking space with a few day passes before committing to a monthly or annual membership.
You only think you will come into the coworking space once or a few times per week, and a dedicated office isn't economically logical.
You are traveling around as a digital nomad and you may only stay in a city for a few weeks or months.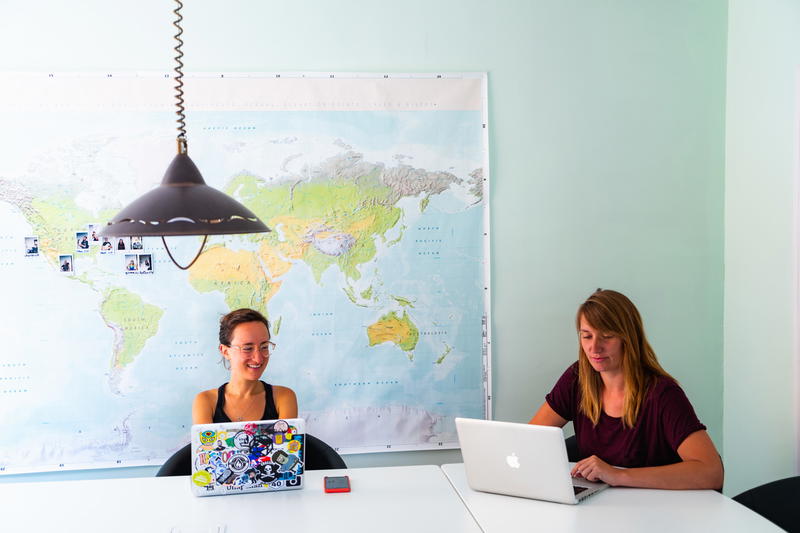 Why can working from a hot desk be bad?
Working from a hot desk may not be the best idea for you and your working style if:
You prefer complete quiet while you work, making a dedicated small office with four walls and a door your best-case work scenario.
You tend to work with several other coworkers or a business partner, because finding hot desks all near one another may not be possible at coworking spaces that are very full or very busy.
You tend to take lots of phone calls, which would mean you are constantly getting up to run to a phone booth for some soundproof walls.
Is a hot desk membership affordable?
Yes, hot desk membership for a coworking space is usually the most affordable type of membership.
Hot desk memberships will vary greatly from city to city.
For example, we looked into day passes for hot desks at a coworking space in Merida, Mexico, which would cost us roughly US$9-10 per person, per day. This might come out to US$45 or 50, per week.
Cheaper still, some coworking spaces in Latin America might be US$5-6 per day. If you do your research beforehand, you could probably get a deal on a hot desk day pass.
Now compare that with New York or San Francisco, where everything is more expensive due to being HCOL (high cost of living) cities. Day passes will be $25-40 per day, depending on the coworking space and the part of NYC in which it is located.
For example, WeWork on Lexington Avenue in Manhattan has a hot desk day pass price for $29 per day. This includes shared amenities and booking meeting rooms by the hour.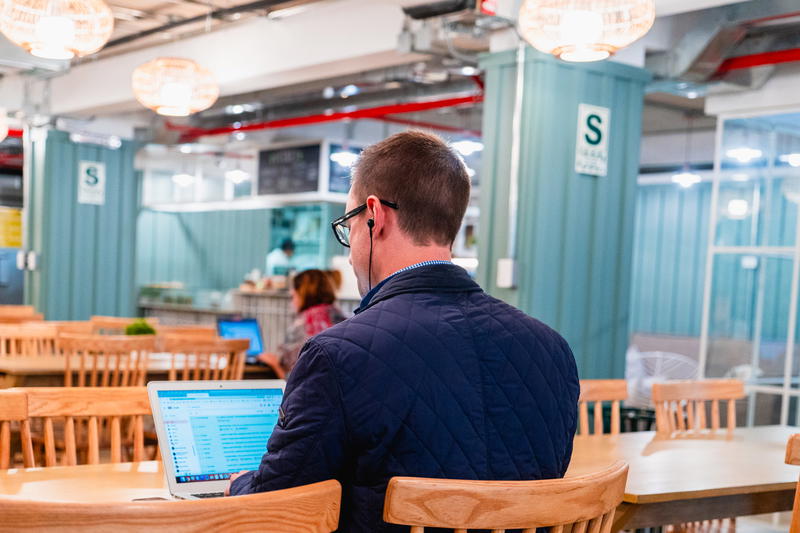 Why should you trust us?
We have a lot of experience traveling and working remotely. In fact, a big portion of our remote work section teaches you how to do this!
Whenever we travel, we typically work remotely to allow ourselves to extend the trip by being smart with how many vacation days we take off. And because we need a place to work, hot desks are typically the best way to do that.
We don't need an office, and we don't need much to do our jobs other than our laptops, a WiFi connection and a place to sit.
Coworking spaces are not new to us,, and we worked from many different offices all over the world.
Enjoyed our article?
Consider supporting us! We're a 2-person team (learn more about us here) and your support enables us to create quality content. Thank you!