Top Tips for Booking Hostels (Experience from Years of Backpacking)
Written by Becca
•
Updated on November 27th, 2023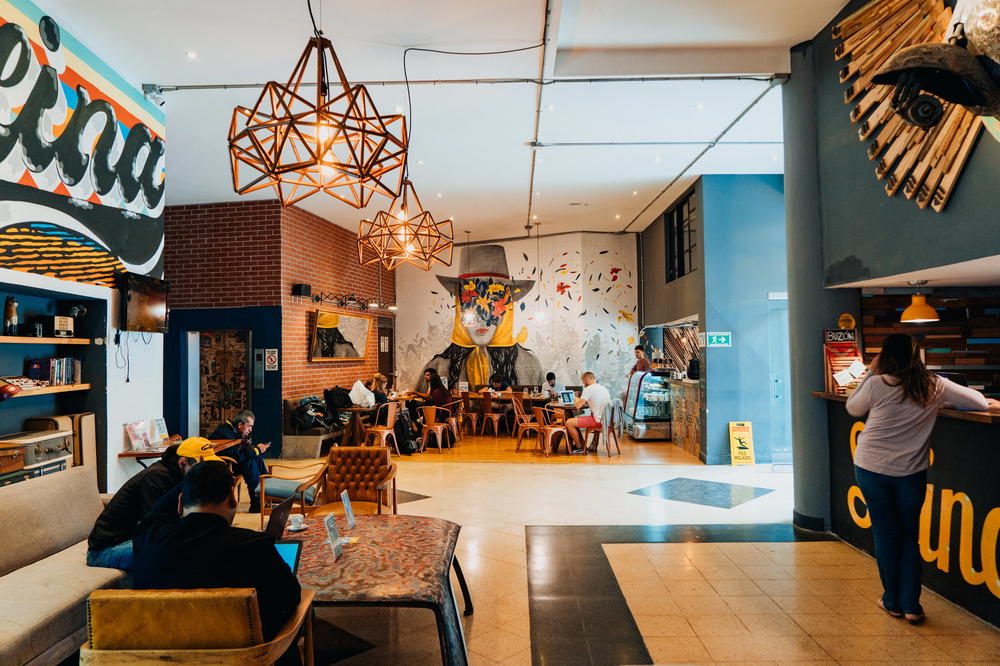 Booking a hostel for the first time on your trip? See my list of tips for traveling and staying in hostels, from my decade of hosteling and backpacking around the world.
This article may contain affiliate links. We earn a small commissions when you purchase via those links — and it's free for you. It's only us (Becca & Dan) working on this website, so we value your support! Read our privacy policy and learn more about us.
I think hostels are the single thing that defined my first decade (yes, a DECADE of traveling). From when I was a mere 20 years old to when I finally hit 30 (and beyond), I stayed in hostels while traveling. Some of my BEST travel memories ever were in hostels, or with the people I met in hostels, from Panama to Thailand.
I've stayed in small family-run hostels, and larger-name hostel "chains" (like "Loki" or "Wild Rover" in South America) where you can stay within the same family of hostels in different cities or even various countries. I've stayed in hostels because they were cheap, in my earlier years of backpacking, and most recently, I've stayed in hostels for the opportunities to meet other cool travelers and to stay somewhere with a fun vibe.
I literally can't count how many hostels I've stayed in. Maybe 70? I think that type of expertise gives me the authority needed to write a list of my hostel tips for you! In the list I've prepared here, find out all about hostel-style travel, why you should stay in a hostel and the best tips for booking and staying in one.
I hope you have the amazing experience in hostels that I've had throughout my life and around the world!
Is it your first time staying in a hostel?
If you're not sure what to expect, I am glad you are checking out a guide like this one. Hostels nowadays are world away from the hostels I stayed in during my earlier days of travel. I think travelers now have a higher regard for hostels and also a higher bar of what to expect!
There are three main reasons, in my mind, to stay in a hostel. Here they are:
Price: you're nearly always going to pay less to stay in a hostel, especially if you book a dorm bed!
Social environment: whether you're traveling as a couple, with a buddy or on your own, hostels provide the most social environments for travelers to meet other cool people.
Events, activities & excursions: hostels often provide events, parties, group activities, happy hours or tour options for travelers, and some of these types of things have been awesome for me!
If it is your first time booking a hostel stay, there is no reason to be nervous. There is probably going to be another first-timer who is having all the same thoughts!
I compared all the reasons to stay in a hostel versus a hotel versus an Airbnb, and you can read my thoughts in my guide to booking accommodation options.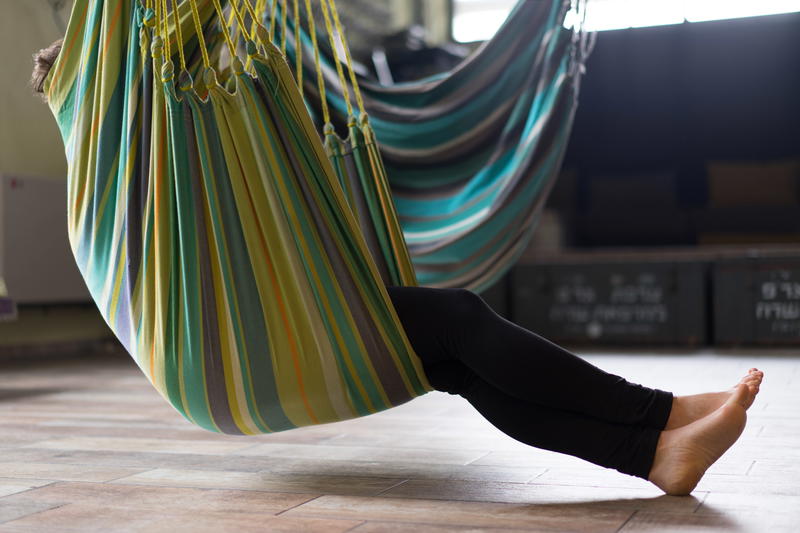 Why I like hostels
I like that hostels feel like friendly places. The more often you stay in hostels, the more fun it is to see all the different types of hostels all around the world.
I've stayed in hostels in (ready?) China, Hong Kong, Thailand, Vietnam, Cambodia, Malaysia, the Philippines, Sri Lanka, Myanmar, Japan, Colombia, Ecuador, Peru, Bolivia, Argentina, Mexico, Guatemala, Nicaragua, Costa Rica, Panama, the US, Canada, Israel, South Africa, the Netherlands, Portugal, Estonia, Latvia and Spain & the Canary Islands. That's a LOT of hostels through the years!
I've met friends for a lifetime, learned to sleep in a room of backpackers, enjoyed drinks on rooftops, booked memorable excursions, made friends with hostel staff and learned about the world. I think hostels are fantastic!
What to look out for (top tips) when booking a hostel
Through my years of travel experience in backpacking and staying in hostels, I came up with a pretty solid system for booking hostels. Most of the time I stayed in places I really liked! Still today, I am friends with travelers I met in hostels almost TEN years ago! I think that is the incredible power of hosteling. You never know who you'll meet and stay friends with.
Let's take a look at the top tips for booking a hostel.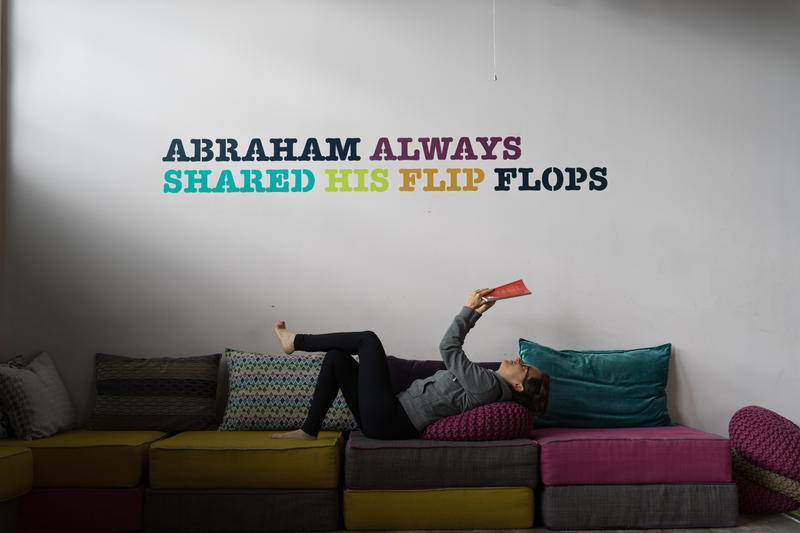 Price
I've often based my entire assessment of the "cost of travel" within a country or region based on the price tagged to a dorm bed in local hostels. It has been a great indicator. When I stayed in southern China in 2010, I paid about $5 for a dorm bed in a room of six beds. Seriously!
As time went on, I recall paying somewhere between $7 and $9 for beds in Southeast Asia, and close to these figures, if not under $15, for beds in Latin America. Hosteling is truly a great way to travel on a shoestring budget, namely in some of the most affordable places to travel.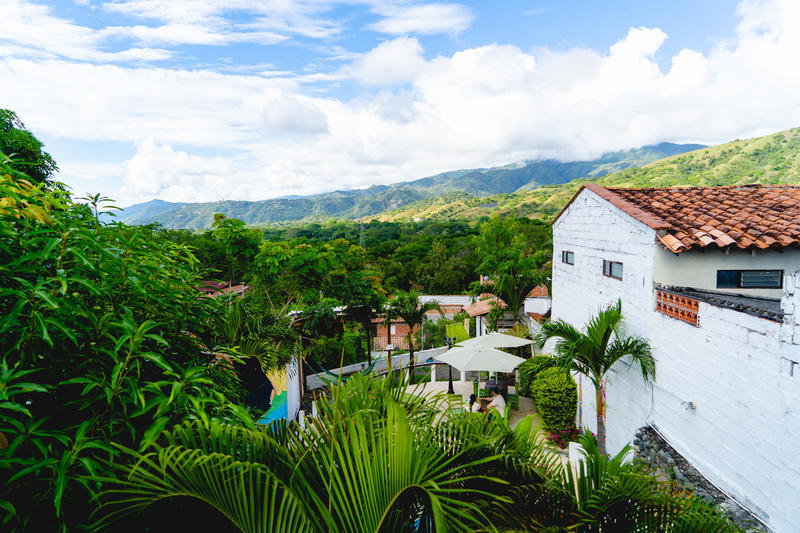 What does the price include?
Make sure you take note of what the price includes. Does it include free cancellation, or are there two ways of booking, one with a cancelation tacked in, and the other with cancelation at a fee?
Does your booking include breakfast, linens, parking or WiFi? Some of this is important if you're traveling with a rental car, or if you're traveling without a local cell phone plan and won't have data.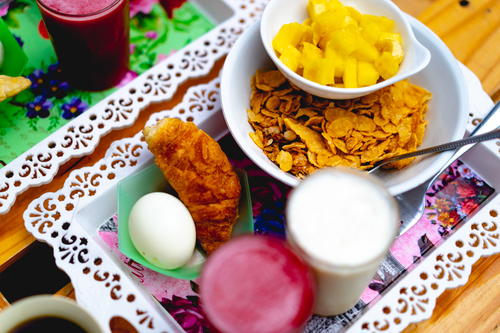 Can hostels be expensive?
Yes, they sure can! Take, for example, hostels in New York City, where a private room at Selina (Chelsea location) currently goes for $351 a night, for the "Standard Mini!" And, that doesn't even include taxes or breakfast!
Hostels started getting expensive for us when we traveled in Western Europe, and as a couple, we wanted private rooms. An en-suite bathroom was a bonus! We paid close to $90 for a private room (it was tiny!) in Rotterdam in the Netherlands, and sometimes, we've been in places where hostels were so expensive (Ireland) that we opted for small hotels.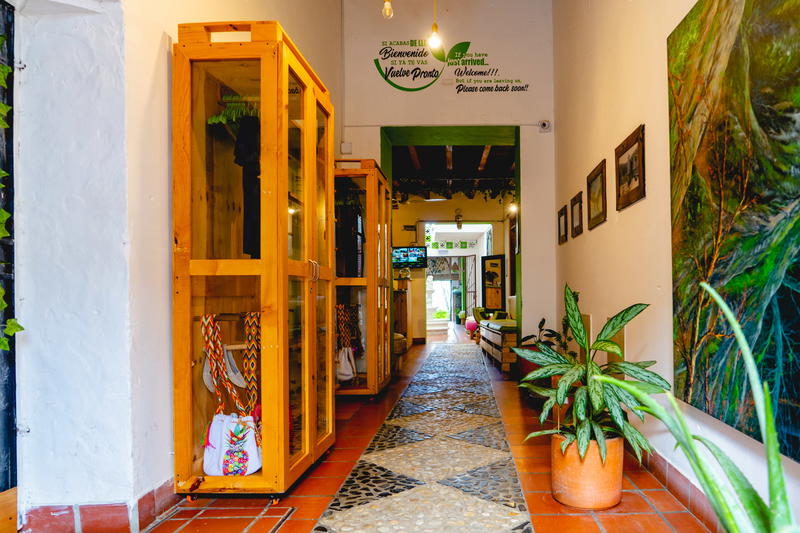 Type of hostel room
While some hostels may be all privates, or all dorms, a typical hostel has a mix of privates, small dorms and larger dorms. When I stayed NapPark Hostel Bangkok (where I met a friend I still talk to today!) in 2011, my two friends and I stayed in an all-female dorm, which was brilliant!
I've stayed in privates with Dan, and I've stayed in hostels that had 16-person dorms. Here is a rundown on the types of rooms at a hostel.
Small dorm
A small dorm may be as small as 3 beds, or maybe up to 6 beds. In a small dorm, it is typical that every person gets a key to the door.
Mid-size dorm room
A mid-size dorm room may be between 6 and 10 beds. When I stayed at a hostel in Bocas del Toro, Panama, I was by that point traveling with 7 friends, and we booked up an entire dorm room of 8 beds to ourselves! Such a party.
Big dorm
I'd consider a big dorm to be 10 beds or more, and at some hostels in Southeast Asia, I've seen 20-person dorm rooms that are simply gigantic. They're so big that usually there are no keys given out, and it's expected that you'll keep all your belongings in a locked locker.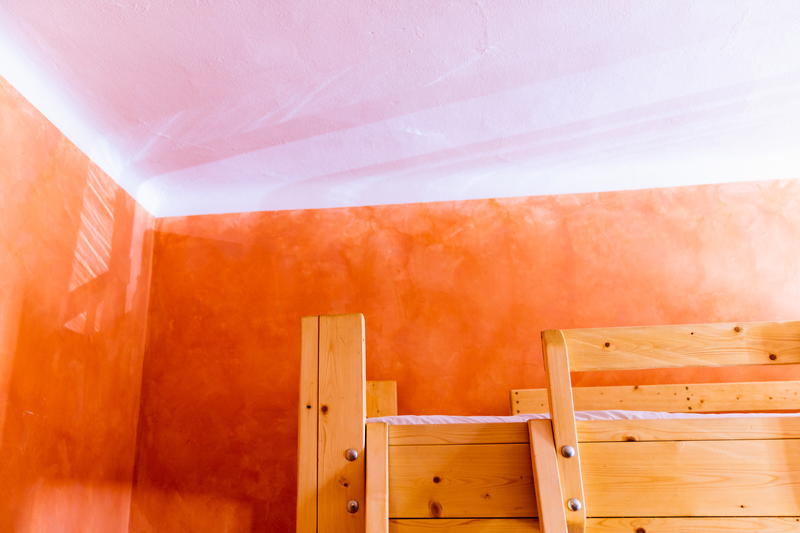 Privates
A private room is meant to be for your immediate party of travelers, whether friends or maybe family. I've stayed in hostel privates with Dan, and sometimes private rooms are available for 3 or 4 people.
Family rooms
Some hostels welcome families and have family rooms. When we stayed at La Serrana Hostel in Salento, a family in the room next to ours had a baby. (You may find, through your searches, that some hostels are child-free.)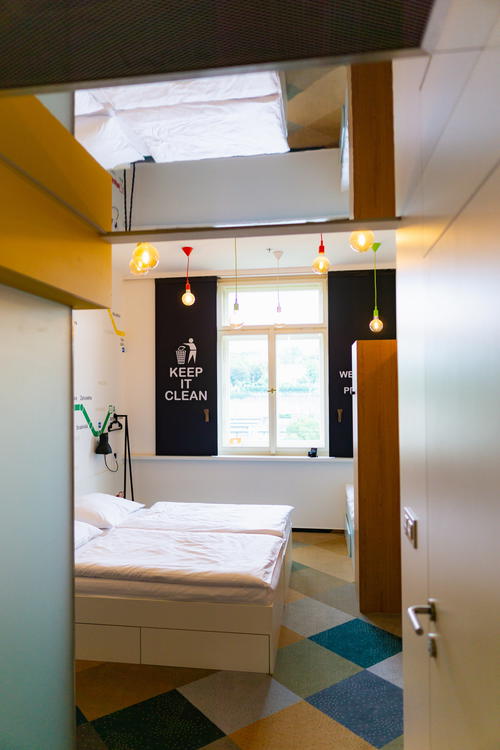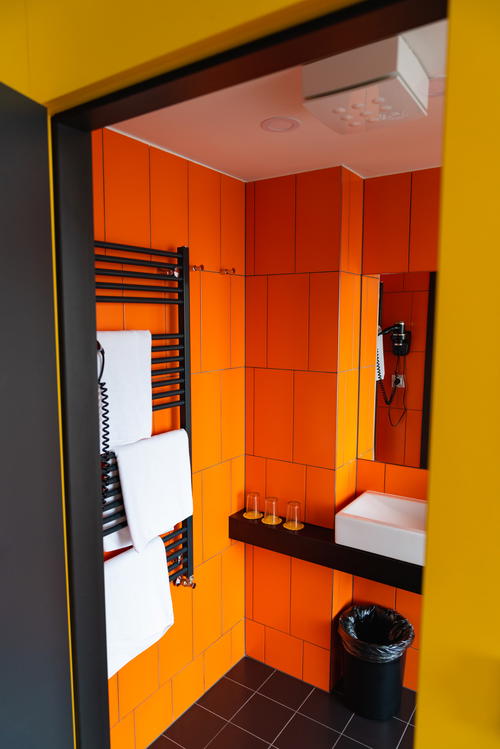 Don't forget about bathrooms!
It's important, when booking a hostel, to decipher which type of bathroom the room comes with. When booking a dorm, it's obvious you'll be sharing a bathroom with many other people, but with a private, it can go either way.
Helpful Tip
Check the hostel website to see if there is fine print on whether the private room (or even small dorm) has an en-suite dedicated bathroom in the room, or if you'll be sharing the facilities with everyone on a floor.
Location: how to find a hostel with a good location
Hostels tend to have great locations. If not, the reviews will surely clear this up for you. I find that hostels have such good locations, that I've tended to base my itineraries on the locations of hostels!
Could you let hostel locations determine your trip itinerary?
A thing I've done in the past is to start my trip (if I know I'm going in and out of the capital city of a single country) is look at Hostelworld's country pages.
For example, here is the one for Guatemala. It used to be that you could go to this country page and visibly see in the map where the hostels were all located. I did this in 2015 when I went to Guatemala with my friend: we started in Antigua and made our way around the country based on the cities where hostels were located.
When we went to Gran Canaria, I based our entire trip itinerary on the towns in which the island's hostels were located — I'm serious!
Now, Hostelworld will let you know the "popular hostels" in a country (you could trust these to be a good time!) as well as the average prices to expect in cities there. Hostelworld has become a valuable resource for travelers who hostel!
Locations of hostels within cities
Hostels are typically located in the city centers of cities and towns, because that is where travelers want to be! In my Hostelworld searches, I make use of the small print below the name of the hostel that says "__km from city center."
Some hostels focus on being an eco-lodge, or located out near a farm, or something like that. For those, make sure you click in, and if they're located several miles or kilometers from the city center, see if it's for a good reason (like views of volcanoes from a cliff, being located in a charming village, etc.).
In Guatape, Colombia we stayed at a hostel for one night and it was a 30-minute walk (would've been a 5-min taxi ride) from the town center. I was very much aware of this when we booked it! The charm was that we woke up to a rooster's call at sunrise on the farm next door.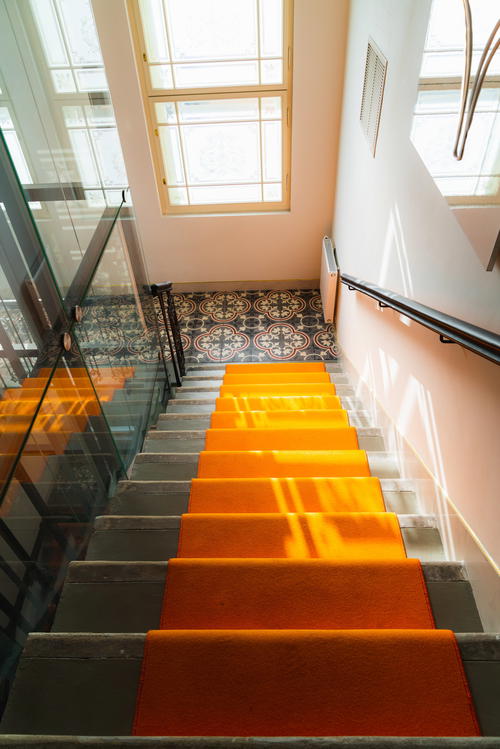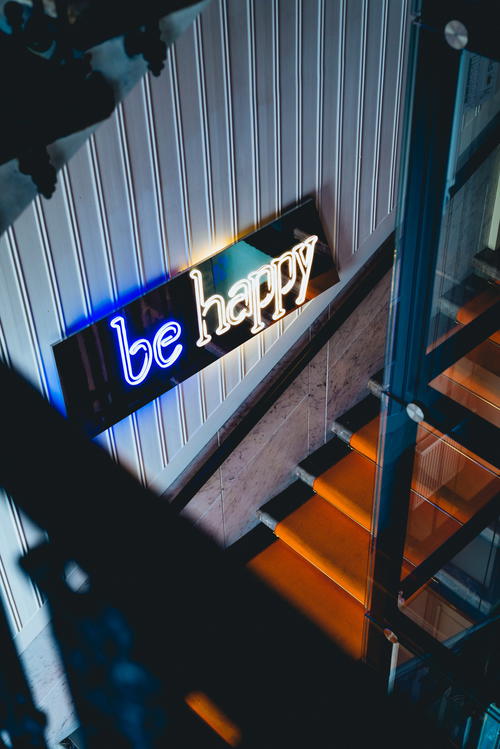 Hostel locations outside cities
If a hostel is located outside a city, it's for a reason. I stayed in Casa Elemento in Minca, Colombia, and it's home to what they called "The world's largest hammock" (you may have to go see for yourself) in the Sierra Nevada mountain range near the north coast of Colombia.
"Excursions" at Casa Elemento were a zipline and wall-climbing adventure that my friend and I signed up for, and went with four other hostel guests with a guide. Later that day, I went with all the other female travelers for a sunset hike and walk in the nearby scenic areas. This would've never happened in a city!
Breakfast?
Do hostels have breakfast included? Yes!
I've stayed in hostels that offer awesome "local" breakfasts that have been an incredible introduction to typical meals eaten in the country in which they're located. This is especially great if you've come in on a night flight or bus, you go right to bed and wake up to authentic handmade tortillas, or noodles or pancakes.
When you look for a hostel to book, check out the list of Facilities (if you're looking on Hostelworld). Under "free," you'll see which offerings come for free with your booking.
Sometimes, breakfast is available at a fee. Usually it's not expensive! For this, you can pay in cash (depending on how the hostel takes payments) or add it to your bill for when you check out.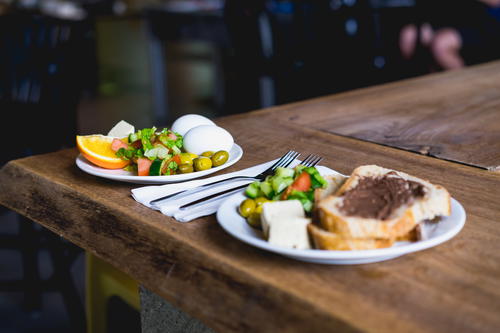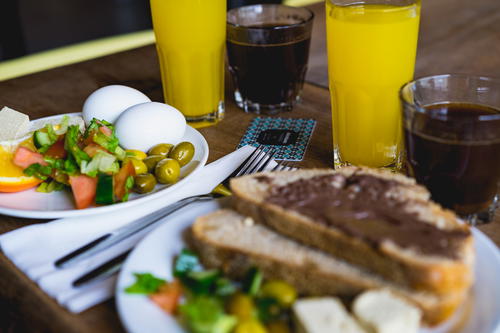 Amenities (like kitchens)
Hostels come in variety of styles, from hostels in a house (yup, I've seen those!) to hostels in a renovated old hotel. Depending on the property itself, the amenities will vary!
Among some hostel amenities I can think of are shared kitchens, pools, small gyms, coworking spaces, roof decks, bars, on-site restaurants, board games for borrowing, a pool table, WiFi, luggage storage options, a tour desk, airport transfers, laundry facilities, housekeeping, book exchanges and excursions to sign up for.
You could be staying at a basic hostel that serves its purpose: a place to sleep for the night, or you could be staying at a hostel with so many things to do within its grounds that you may not want to leave!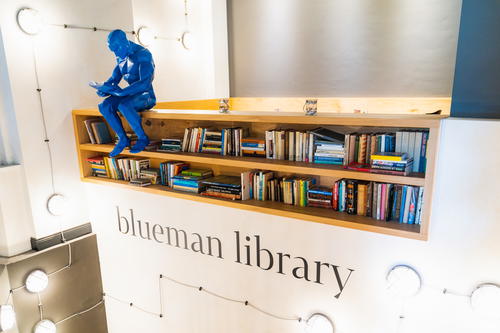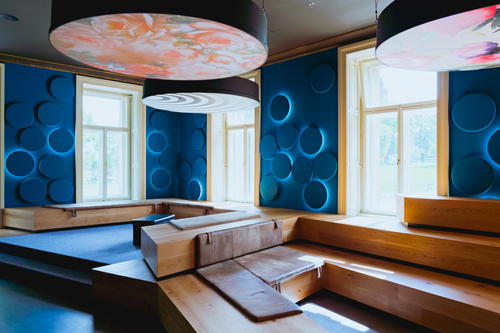 Events
When looking through trip photos, I was reminded that when I showed up at Mamallena Boquete Hostal in Panama, we arrived for "group dinner night." As the sun went down, everyone helped cook a huge meal in the big hostel kitchen, and we all sat down for a fun meal at long tables in the backyard. These are the types of memories I just love!
In Jerusalem, the night we got to Abraham Hostel, we joined a hummus-making class with one of the hostel staff members, who led a tutorial on how we'd make this delicious treat. We all chipped in to cut up vegetables that we could dip in the hummus when it was done.
At Euphoria Hostel in Tallinn, there we live music nights, and at the hostel I stayed at in Flores, Guatemala, there was a bar night with a party. I celebrated my birthday at Loki La Paz Hostel with a night of people dancing on the hostel bar, and that was a ton of fun!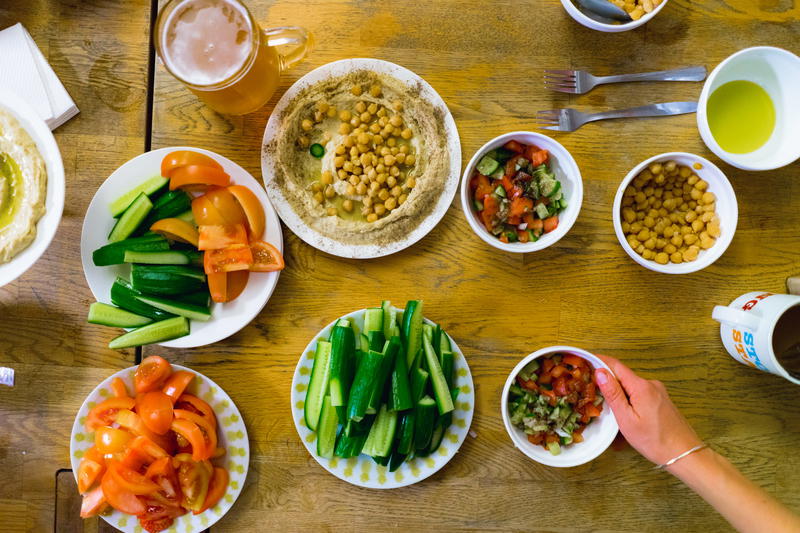 Ways to meet people and common areas
Hostels, depending where they are located and what they are like, can have all sorts of common areas. Hostels are a diverse type of accommodation, just like hotels and Airbnbs. They come in all kinds of shapes and sizes. Hostels might have common areas, libraries or reading rooms, cafeteria areas or big kitchens, rooftops, gardens, a bar or cafe, backyards and pools. Wow, that's a lot of shared spaces.
What I like about these types of common areas in a hostel is that they facilitate being social. They're also often where social events will be held, like an opportunity to learn Spanish, or ways to make a local favorite cocktail event.
I met my friend Kevin at the bar at the Dreamer Hostel Santa Marta, and we later wound up meeting up in Cartagena and taking a day trip to the beach together.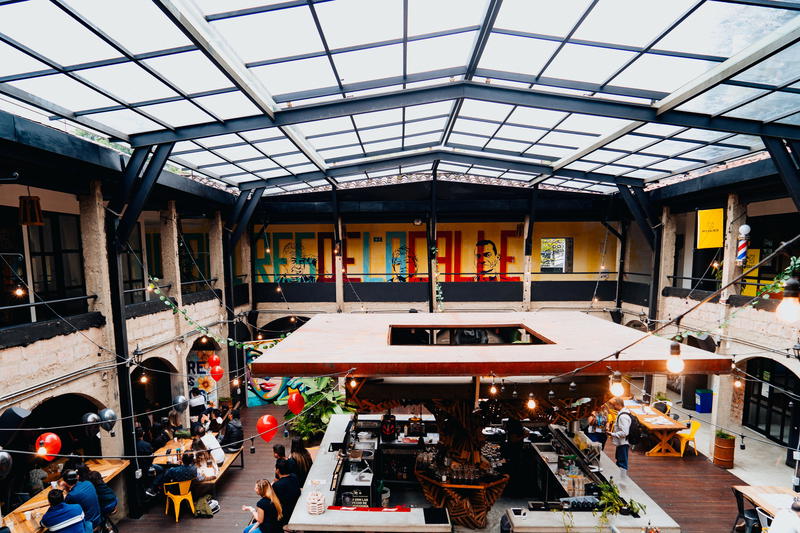 Digital nomad coworking spaces
Take it from me: when we went to Amsterdam and Rotterdam, I needed to work remotely, and had to take a meeting from a noisy hostel common area. I had to constantly mute myself, huddle in a corner with my headphones and hope that the WiFi was strong (or apologize to my colleagues when it wasn't). It was close to embarrassing.
These days, if you're planning to be traveling and working remotely, you might lean toward booking a hostel that is known to be a good place for digital nomads or remote workers.
As our lives brought us toward working remotely, we experimented in staying at properties with coworking spaces, like Selina. We coworked at Selina Medellin, and stayed at Selina Cartagena and Selina Cancun Downtown. Hostels like these are built for the modern young remote worker who wants some desk space and a sure WiFi connection.
Of course, if you are going off the grid, going completely checked-out of work and going on a 100% holiday, I'd opt for a hostel that will have a relaxing vibe and a fun atmosphere, and we'll get to that soon.
Check the reviews (and photos)
When booking anywhere to stay, and especially if I'm unfamiliar with the run of hostels, hotels or B&Bs in a place, I check reviews on multiple platforms. This gives me a bit of diversity among both the people who have stayed there, and their opinions.
I check hostel reviews on Hostelworld, Google Maps, Booking.com (if available) and TripAdvisor. When you put all the reviews together, what do you get? Are you confident in booking that 4.9-star hostel or are you getting mixed signals, like 2 stars on one website and 5 on another? Could it be that some of the reviews reflect issues from 5 years ago that have been resolved? You get to make the decision.
Also, look at photos! See if the rooms look clean, safe and neat. If the photos from the hostel listing seem modeled or staged from a professional photo shoot, look for real traveler photos in spaces like Google and TripAdvisor in reviews.
It could be a good idea as well to look at blogs that may review a specific hostel property.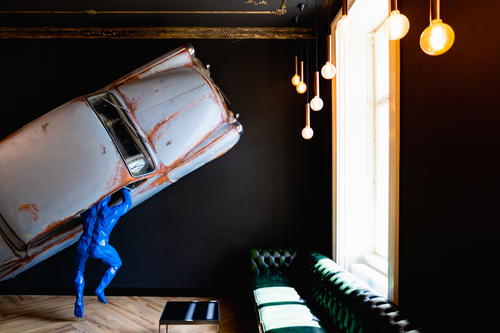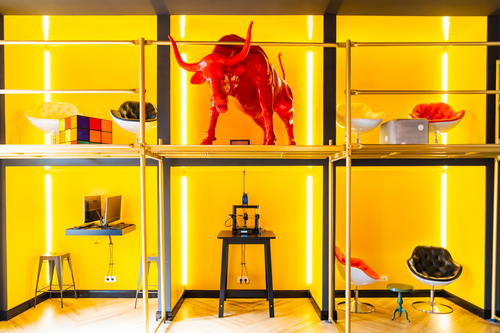 What to bring when staying in a hostel
In my packing lists for when I stay in hostels, here are a few hostel-specific items I always take with me:
Travel lock
A travel lock can be used for your locker in a dorm, or for your backpack's zippers. Better yet, bring two locks! A backpack like my Tortuga Laptop Backpack has zippers that accommodate a travel lock, so look for a bag like this.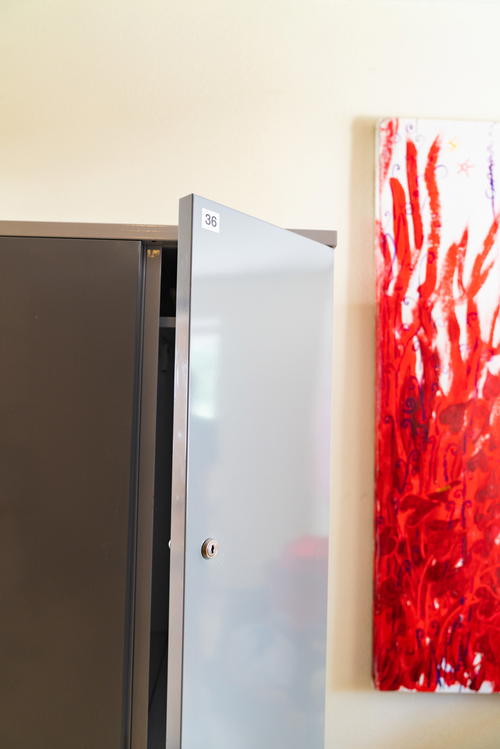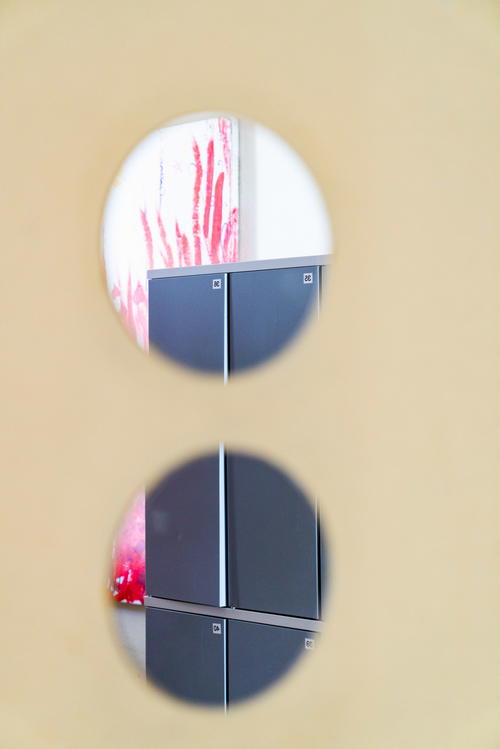 Travel towel
I always recommend a Ultralight Travel Towel for bringing to a hostel, in case you need an extra towel, or in case towels come at a fee at reception.
Flip flops for shower
If you're on a beach vacation, you'll luck out, because your beach flip flops will double as shower flip flops in the hostel! Even if you're on a cold weather trip, a pair of cheap flip flops don't take up much space in your bag. I recommend Havianas.
Ear plugs
Ear plugs probably would've saved me when I stayed in a hostel dorm in Hong Kong that was so tight, I was basically sleeping next to the person next to me — and he was snoring! Bring along my favorite ear plugs by Flare Audio, and you'll sleep better around strangers!
Cash
It's good to have some cash, especially in developing countries, for if you're at a mom-and-pop type of hostel property and things like drinking water from the fridge behind reception are cash-only.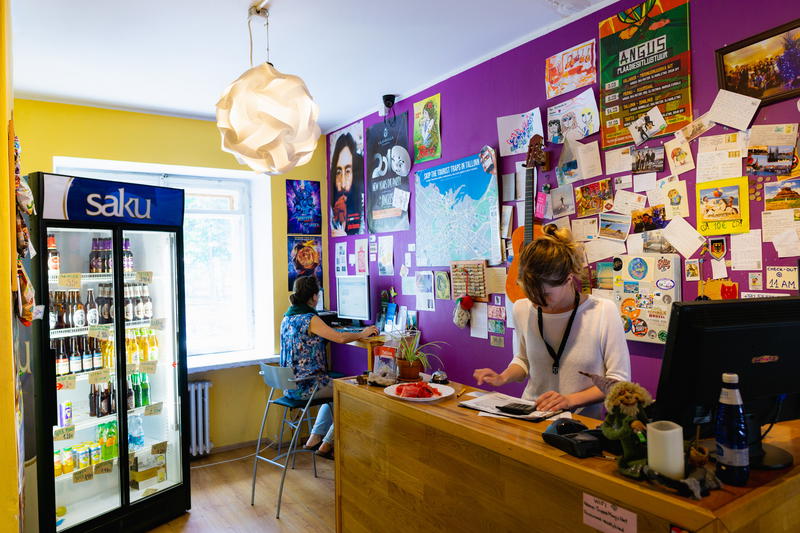 What to know about hostels and travel
Here are a few things to know about staying in hostels during your travels.
What is a hostel?
A hostel is a type of accommodation geared toward the younger traveler. Hostels are known for being budget-friendly wants to find accommodation during a trip. Hostels range widely in size, style, type and in the number of amenities they may offer. Hostels are mostly known for being friendly and fun places for travelers to socialize and meet one another.
What is the difference between a hotel and a hostel?
In my experience, a hotel is a general type of accommodation, composed of reception, rooms (of a few types) and some amenities. A hostel is a type of more basic (usually) accommodation geared toward a budget traveler, and a majority of the time, toward young travelers.
I find hostels to be infinitely more social than hotels, and typically the person who stays at a hostel wants to meet others, whereas in staying at a hotel, I'm not looking to meet anyone new and I'm fine if I don't.
Why do I like recommending hostels to travelers?
I like recommending staying in a hostel to fellow travelers because of the overall experience. In my main years of traveling as a backpacker (age 20-30), hostels sometimes defined my trips based on how much fun I had with other backpackers I met.
It is also important to mention that the price of hostels is the attractive point for young travelers, or people traveling long-term who are looking to save money during travel.
As a solo traveler, staying in a hostel was a no-brainer! While traveling on my own, I stayed in hostels to meet travel buddies and to be doing excursions and day trips with others.
Where to book a hostel
Hostelworld is my #1 recommended way to book a hostel. The second way would be booking with the hostel directly via the website. Keep in mind that booking with Hostelworld is convenient for us, the consumer, in that the user experience is straightforward, and that Hostelworld has now built a platform geared toward a holistic experience (check it out!).
Maybe you remember or have heard of Hostelbookers.com? The news is that it merged with Hostelworld, so Hostelworld is by far the #1 way to book a hostel now!
What to do if there's not a hostel where you plan on staying
On my and Dan's trip around the Algarve region of Portugal, I wanted to stay in hostels! I wanted to stay in private rooms, but I was accustomed to the great social and fun atmospheres of hostels, and it was my first time in Europe.
Some small towns and villages we stayed in were worth our while, but they were not famous enough on the map to have hostels. In these places, Dan had the great idea of using Booking.com on his phone to book us a basic hotel for the night. It didn't come out to much more money than a hostel private would've cost, and of course we lost out on things like social spaces, but we were traveling as a couple and it was fine.
If you're not in an area with hotels or if your destination doesn't have any listings on Booking.com, check out local B&Bs, or something like camping. We've also taken night buses or overnight buses to "avoid" a night of needing to book accommodation. I've done this in Bolivia and in Southeast Asia.
Do I still stay in hostels?
I stayed exclusively in hostels starting at age 20 when I studied abroad in Hong Kong, and my friends and I took a long weekend trip to Guilin and Yangshuo, China. That was the first time I ever stayed in a hostel.
I stayed in a hostel last year, and it was the moment I realized I had aged out of hostels (at age 33 — yup, this is true!). Nevertheless, when I was staying in hostels all over the world, there were sometimes people in the 40+ or even 50+ age categories, just doing their backpacking thing. They were young at heart, and well-seasoned!
A few hostels we've stayed in and reviewed
While these hostels are only ones we have stayed in together since 2017, you can check out these reviews! On my own, I stayed in countless hostels around East Asia, Southeast Asia, Central America and South America before I met Dan. I haven't written about those, but you can find them all on Hostelworld.
Enjoyed our article?
Consider supporting us! We're a 2-person team (learn more about us here) and your support enables us to create quality content. Thank you!