What Is Coliving?
Coliving is a type of living setup in which remote workers or digital nomads live in a friendly communal environment that is set up for community-building and coworking. Coliving is becoming a popular way for remote workers to be set up for success with coworking spaces and be able to travel and meet other professionals, at the same time.
Table of contents
Close table of contents
This article may contain affiliate links. We earn a small commissions when you purchase via those links — and it's free for you. It's only us (Becca & Dan) working on this website, so we value your support! Read our privacy policy and learn more about us.
How does coliving work?
Coliving often comes for a flat fee per month, charged by the coliving space, coliving house or simply, "the coliving," as it is often referred to.
The price per month for a room in a coliving space will be the weekly or monthly rate for staying, with the cost of group activities, social outings, professional events like networking, and open access to the coliving's coworking space, all in one.
Is coliving a good idea?
Coliving is a great idea if you are a remote worker who wants to travel, or a digital nomad who is looking for an all-in-one home base for a month, week or year. Coliving is a great way to roll up all your needs as someone traveling and working remotely, because you will have a great place to stay, coupled with a coworking environment.
Coliving is also a great idea if you're traveling, working remotely, and either traveling on your own or as a couple. Coliving spaces often have a few shared rooms, some private rooms or studios, and some upgraded rooms like suites or two-bedroom apartments.
One of the best aspects of coliving is that you won't have to hunt down your own WiFi at cafes, worry about picking an Airbnb with bad internet, or find yourself at a hotel with no social environment or atmosphere. A coliving solves all of these common issues for traveling remote workers.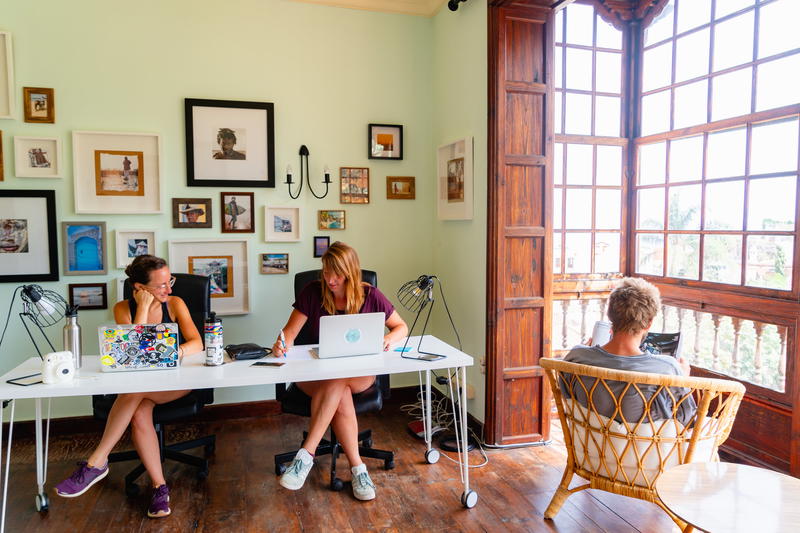 Who is a good fit to live in coliving spaces?
There's no one-size-fits-all coliving occupant. In fact, one of the coolest things about the people who choose to live at coliving spaces around the world is that they are a diverse group.
From solo female travelers to couples, from 22-year-olds fresh out of college to professionals in their 50s or 60s looking for a fresh start, to someone traveling and working for the first time or someone who has been traveling nonstop for a decade as an entrepreneur, these people are all ideal for a coliving environment.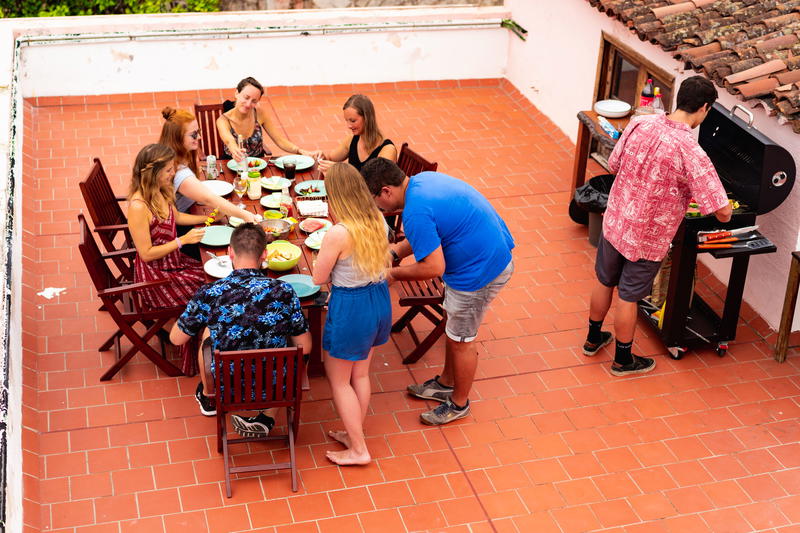 What are the benefits of coliving spaces?
The benefits of coliving spaces are many! One benefit is the social component. If you plan to stay in a place for more than a week or month while working remotely, you will definitely want community and a way to meet people or make friends.
Another benefit is having all your needs as someone working remotely and traveling rolled into one place that will solve for everything: a place to live, a place to work and a community of fun people who want to explore the area and do things together.
By far one of the best benefits is having that community and an instant way to meet other like-minded travelers. Just by sitting around the dinner table, maybe in a beautiful garden or on a rooftop, during your first evening at a coliving space, you may meet new friends for life.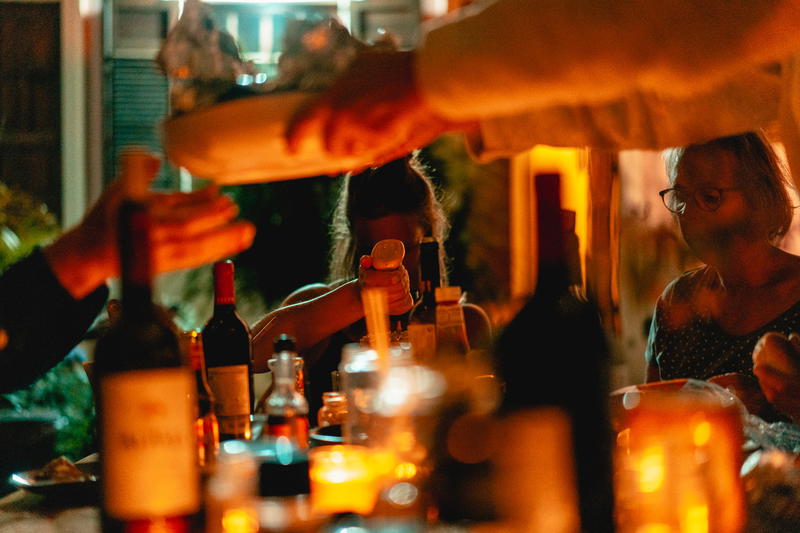 What are the disadvantages of coliving spaces?
The disadvantages of coliving spaces is, in some areas, the price. Many digital nomads are looking for budget or "cheap" accommodation that they will find in hostels, shared rooms or private rooms in a local Airbnb or a budget apartment sublet or rental.
Depending on which area of the country or which part of the world you are searching for coliving houses, they may be affordable, or a room may come at a steep price, relative to your expectation. The cost, however, is worth it, for the benefits mentioned above.
The one last disadvantage of a coliving space is being in a group environment, if this is not for you. Maybe you are hyper-independent and prefer to do everything on your own.
Maybe staying in a hotel room or an apartment you rent on your own is your ideal accommodation, and perhaps you'd prefer to go to a nomad meetup once a week rather than be sharing a communal kitchen with a coliving buddy.
These are a few disadvantages to consider.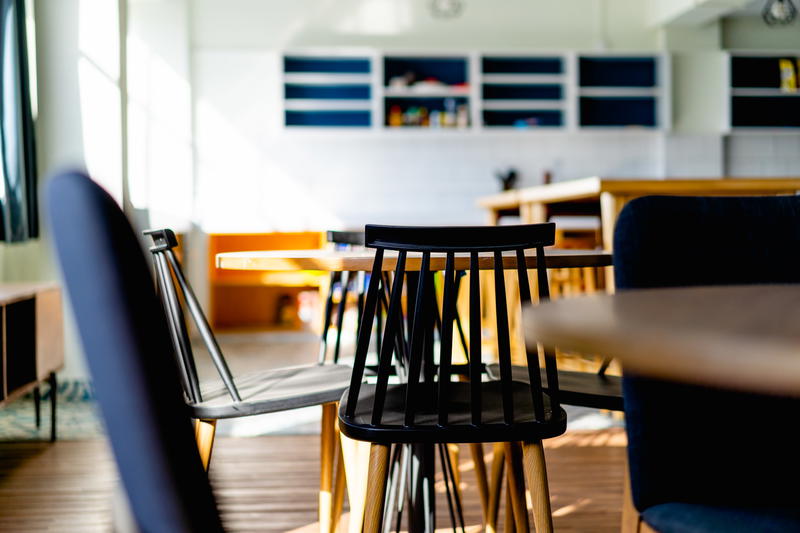 How much does it cost to live in coliving spaces?
Costs for living in a coliving space can really vary depending where in the world you are going.
For example, if you are looking at a private room for coliving in NYC (Manhattan or Brooklyn), you may be paying upwards of $1800 per month at most, but you could also get in at $1300 per month for a smaller room or a coliving house farther away from the city center.
And by the way, if safety is a concern, read our Is Manhattan Safe and Is Brooklyn Safe guides here!
For a shared room for coliving in NYC, you could pay less than $1000 per month — on average, sharing a room could get you a price of about $800 per month.
In other parts of the world though, from Bali to Spain, coliving comes at a much lower price per month, given the cost of living in a particular destination.
At Nine Coliving, where we spent about two weeks several summers ago, nightly rates for a three-person shared room start at EUR 40 ($45) per night, with a 20% weekly discount and 30% discount.
When you look at the most expensive room, a two-person double bed room with an ensuite private bathroom, the nightly rate is EUR 108 ($121) and the monthly rate is a great deal at EUR 2117 ($2,389) per month, everything included.
What companies offer coliving?
Companies like Outpost have put up coliving houses in several parts of the world now, from NYC to Puerto Rico.
There are private companies that have built coworking spaces, like Outsite, which has coliving spaces in the US, Mexico and Europe, and Selina, which has coliving hostels/hotels in much of Latin America (like in Mexico City), western Europe, Israel and now the US, like in Chicago.
Enjoyed our article?
Consider supporting us! We're a 2-person team (learn more about us here) and your support enables us to create quality content. Thank you!