What Is Basic Economy?
A basic economy class ticket is a type of flight ticket. Basic economy is a newer airplane ticketing "class," that is usually at a cheaper price than regular economy. For this reason, basic economy flight tickets usually lack cancellation benefits, flight choices and any permitted types of luggage past a single small personal item.
Table of contents
Close table of contents
This article may contain affiliate links. We earn a small commissions when you purchase via those links — and it's free for you. It's only us (Becca & Dan) working on this website, so we value your support! Read our privacy policy and learn more about us.
Basic economy vs economy
Economy class on a flight is maybe what you're used to when you think of flying: sitting right next to the person next to you, a snack served if you're on a flight like JetBlue, some hot meals if you're flying internationally and storing your bag in the overhead compartment, included in the price of your ticket.
Basic economy is a newer class for airline passengers meant to be an economic choice and fill up space on planes.
Basic economy is a seat on a flight in economy class, but without some of the standard conveniences you've been used to. A basic economy ticket will be cheap: probably very affordable, even an amazing deal.
By buying a basic economy ticket, you will probably (based on the airline) be giving up things like seat choice, a carry-on and checked bag and being in the last boarding group. Nevertheless, basic economy undoubtedly helps travelers hack travel with a low budget.
Fun fact: Did you know that Delta Airlines was the first to introduce the basic economy fair, to compete with budget airlines?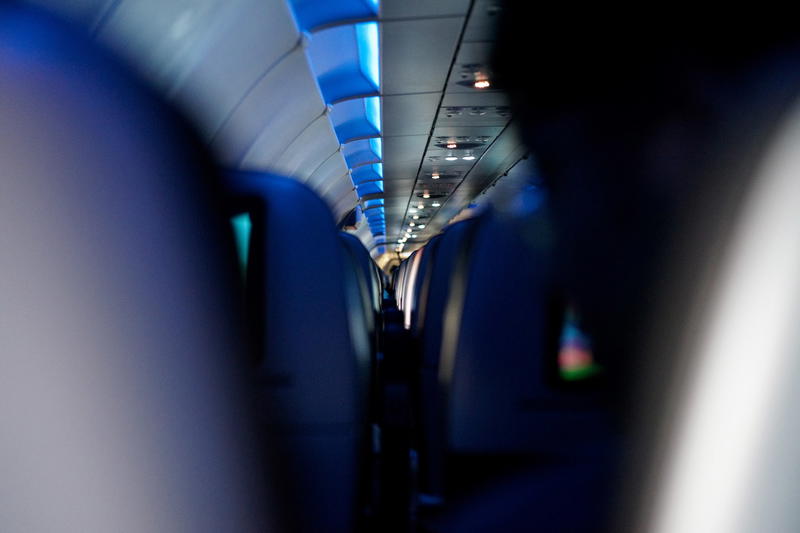 When does it make sense to fly basic economy?
It makes sense to fly basic economy if you're traveling solo or if you're going on a really quick trip domestically.
I'll give you a good example.
The first time I flew basic economy was when this type of flight ticket was fairly new.
I did my proper research and was ready for all the constraints of flying in basic economy. Here were the things I gave up by buying a basic economy ticket to fly from NYC to Fort Lauderdale, FL, on United:
Seat choice (I was randomly assigned a seat, and usually it'll be the middle seat)
No carry-on or checked bag (personal item, the size of under-seat storage, only)
Any boarding group except the last or final group to board
NO ticket changes
Reduced level of credit for airline award miles programs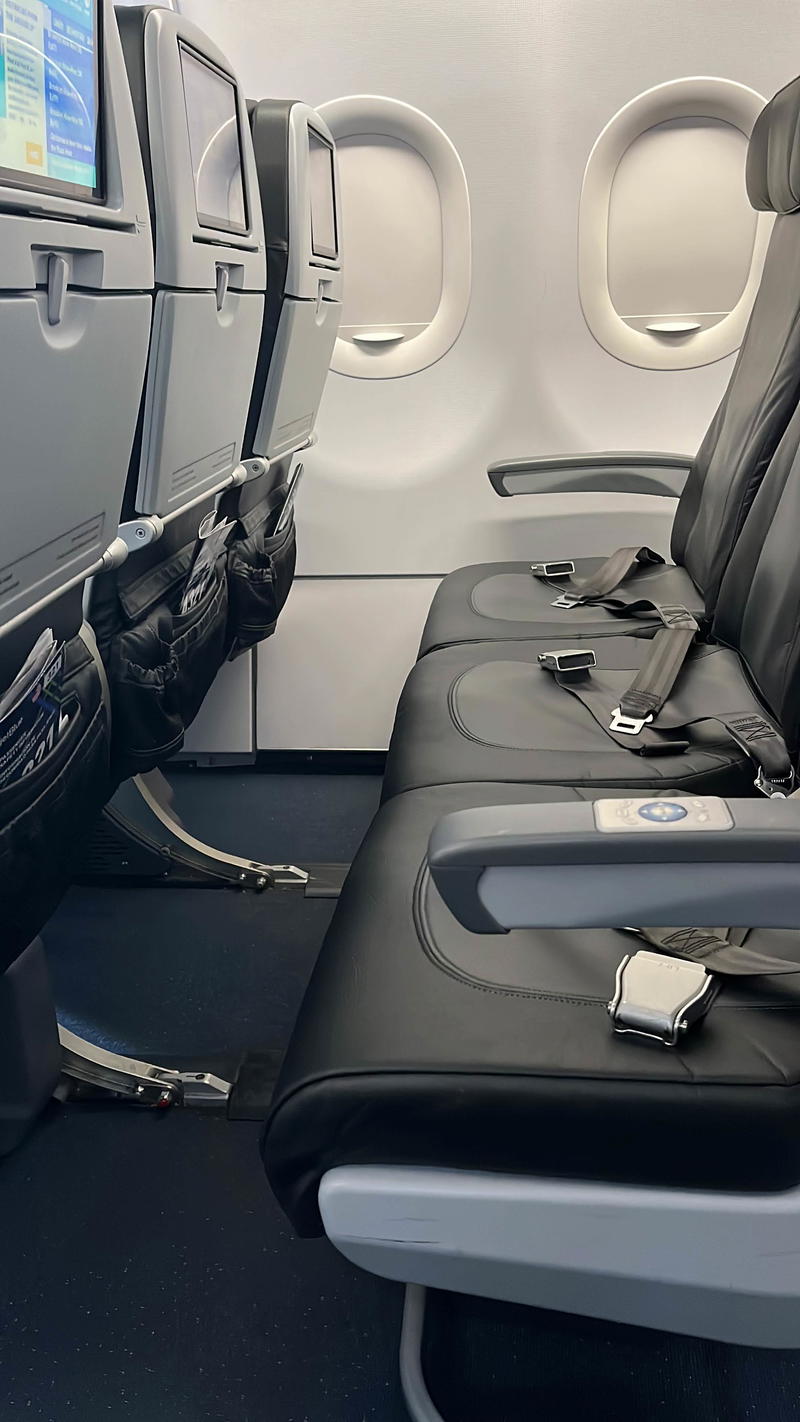 When should you not fly basic economy?
There are a few times when you should not fly basic economy. Each one comes from the difference between basic economy and regular economy. Here they are:
You should not fly basic economy if you will be traveling with someone else (elderly person, disabled person, child, or someone scared of flying) who you want to sit next to. This is because with basic economy, you will not get a choice of a seat, and you probably will not find someone who wants to trade you for a middle seat!
You should not fly basic economy if you foresee the need to change your trip (destination, origin or dates/times). This is because basic economy fares do not allow for any changes to be made to the booking.
You should not fly basic economy if you will need to bring a carry-on bag or checked bag! You also should not fly basic economy if you need to bring anything that would typically only belong in checked luggage (like liquids over 100 ml). This is because basic economy ticket bookings ONLY allow for a personal item like my small Away daypack, the measurements of which fit under an airplane seat.
Lastly, you should not book basic economy if you're expecting to get the full value of an assumed amount of airline miles. This is because on many airlines, a basic economy ticket will reward you fewer miles or points when compared with a standard economy fare. In fact, on Delta, basic economy rewards you no points at all.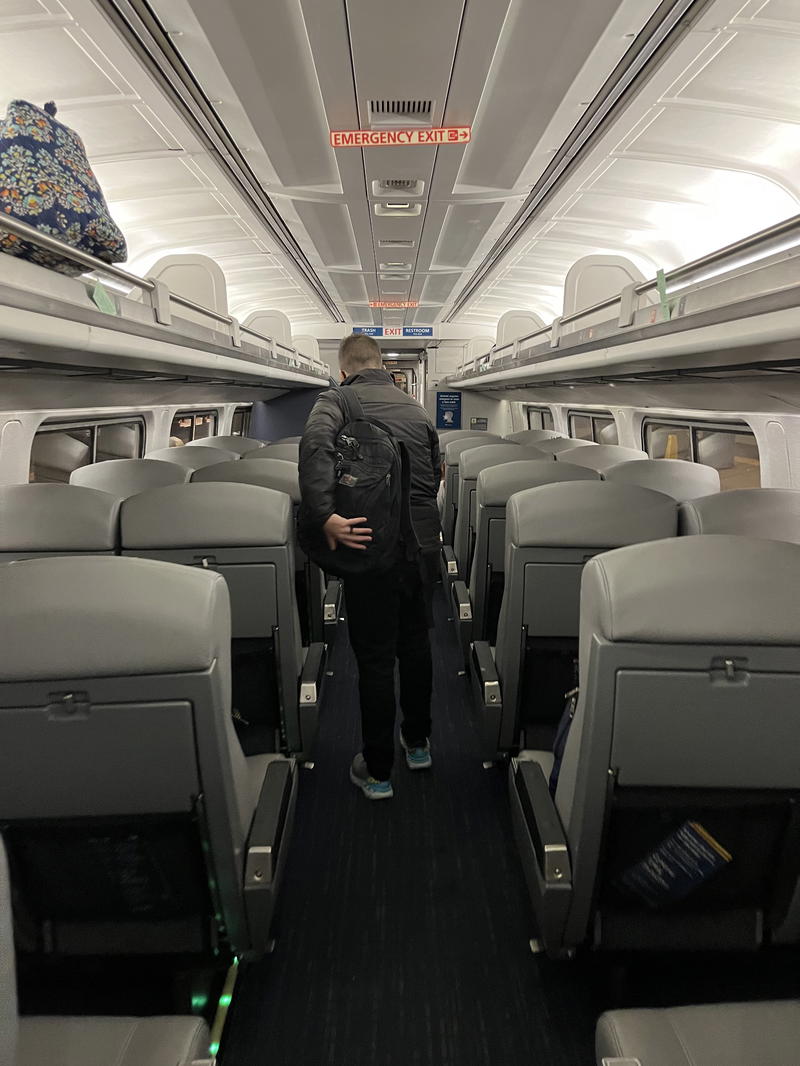 Is a checked bag extra when flying basic economy?
Yes, a checked bag typically costs extra when you have a basic economy ticket.
Does basic economy get a carry-on?
It depends on the airline.
With United, no: you only get to take a personal item, and it must fit within the measurement limitation of 9 inches x 10 inches x 17 inches (22 cm x 25 cm x 43 cm) or less.
With American Airlines, you can take a carry-on and a personal item on their version of basic economy.
We suggest verifying this at the time of booking, so that you know exactly what you are getting into in terms of the limitations of each airline's basic economy offering.
How do I pack for a basic economy flight?
To pack for a basic economy flight, it will depend on the airline you are flying with.
If you're flying on United like I did when I went from NYC to Florida, I took a 25-30L North Face backpack that fit within the measurement limits of United's personal item policy.
In fact, you will probably have to measure your bag and prove that it fits in one of those, "Will my bag fit?" boxes provided by the airline either at airline in-person check-in, or at the gate, or both. If the bag doesn't fit in the measurement box, you will probably get charged a penalty.
This being said, it's easy to pack for a basic economy flight if you are able to pack like a minimalist. Bring one of everything (a few pairs of underwear), and hopefully your trip is short.
Or, hopefully you're visiting someone who will provide you with pajamas, towels and some layers to borrow. I was lucky that my basic economy flight was to Florida, where all I really needed was a
How are basic economy seats assigned?
Basic economy seat assignments depend on the airline.
They may be assigned when you check in (usually 24 or 48 hours before your flight departure time), or at some point prior to boarding.
It is typical for basic economy flights to have the limitation of no choice of picking a seat. There's a high chance that you'll get a middle seat at the back of the plane.
Do all airlines charge for seat selection with basic economy?
Typically, airlines are not charging for seat selection with basic economy. Instead, the airline will assign you a seat (still at no cost) at a specified period of time when it's convenient for them.
United Airlines
Your basic economy seat will be automatically assigned prior to when you board, and you will NOT be able to change your seat once it's been assigned; however, advance seat assignments may be available for purchase during booking and up until check-in opens. Learn more about the United Basic Economy fare here.
Delta Airlines
No seat is assigned until after check-in, and note: "If your seat number does not appear on your boarding pass, your seat will be assigned at the gate before you board." See more about Delta's policies at the Delta basic economy info page (Delta calls this class "Low Fare with Restrictions.")
American Airlines
Your seat will be automatically assigned for free at check-in. If you would like to choose a seat, it comes at an extra fee. If you are an AA Advantage member, then depending on your status, you may be eligible for a complimentary seat selection. Check out more at the AA Basic Economy info page.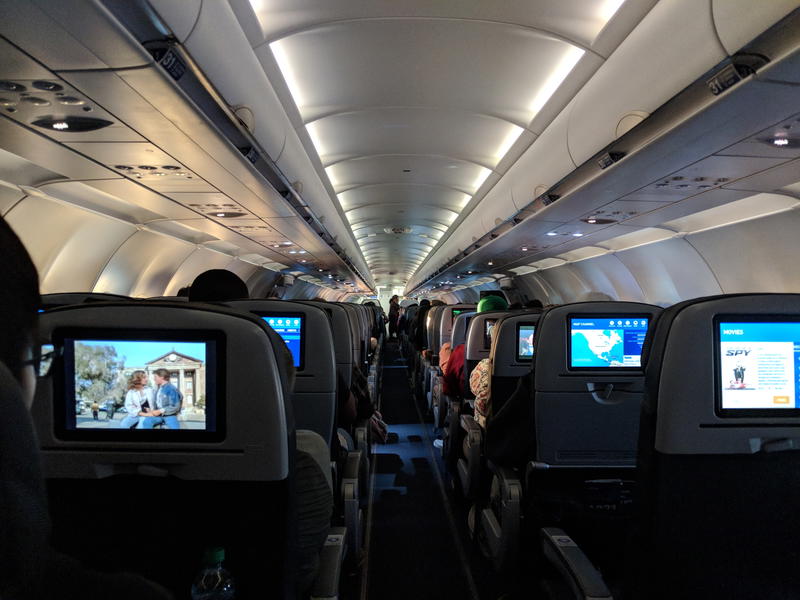 How strict is basic economy?
If you are trying to save a few dollars during travel and book basic economy instead of paying for a larger carry-on, basic economy is a really good bet.
Basic economy varies in strictness among the major airlines. From our research, it seems like American Airlines has basic economy policies on the more lenient side, whereas United and Delta are more stringent.
We recommend reading all the fine print when you're choosing between basic economy or regular economy class, for your upcoming trip.
Can I upgrade my basic economy ticket?
On most US airlines, you cannot upgrade a basic economy ticket.
Most airlines have this limitation very clearly in their info pages. We'll outline it for the big three:
United: NO Paid upgrades, Mileage upgrades, Complimentary Premier Upgrades nor PlusPoints upgrades.
Delta: NO basic economy fair is eligible for upgrades.
American Airlines: YES, you can upgrade from a basic economy ticket.
Enjoyed our article?
Consider supporting us! We're a 2-person team (learn more about us here) and your support enables us to create quality content. Thank you!