Adventure in Design at the Lloyd Hotel
Updated on September 19th, 2023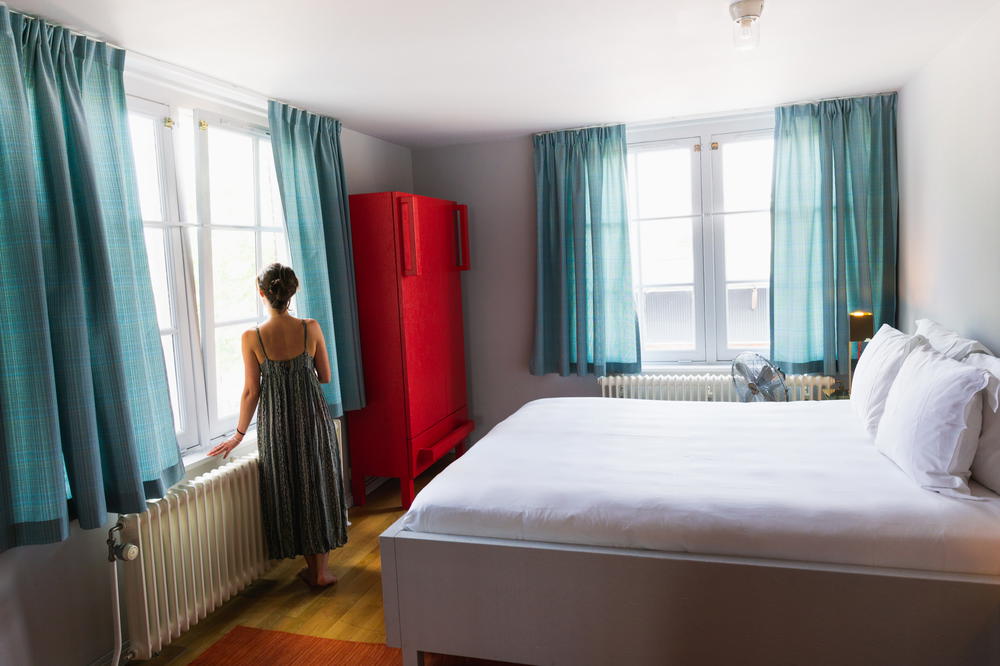 Filled with history, this hotel incorporates Dutch design and fresh spaces alongside antiques, unique architecture and a cool location in Amsterdam's Eastern Docklands. We wished the breakfast lasted forever.
This article may contain affiliate links. We earn a small commissions when you purchase via those links — and it's free for you. It's only us (Becca & Dan) working on this website, so we value your support! Read our privacy policy and learn more about us.
Table of contents
Close table of contents
Upon first glance, the Lloyd Hotel looks like an old building and stands out from the modern neighborhood of the Eastern Docklands in Amsterdam's northeast. Its story entails a history of serving as a building from where migrants and mariners would set off for the New World from its dock in the early 1900s, and also served as a building for housing immigrants from Eastern Europe. During World War II, German occupiers turned the former Lloyd Hotel into a jail, where many people were imprisoned and made exhausted so that they would give up hopes of attempting escape.
Into the 1960s, Lloyd Hotel was a juvenile delinquent jail, and toward the end of the century after the space became empty, the building was home to Yugoslav artists and sculptors who had space to do their crafts. It was not until the late 90s that a contest was held for the best ideas of turning the place into a hotel, and Lloyd Hotel was born in 2004.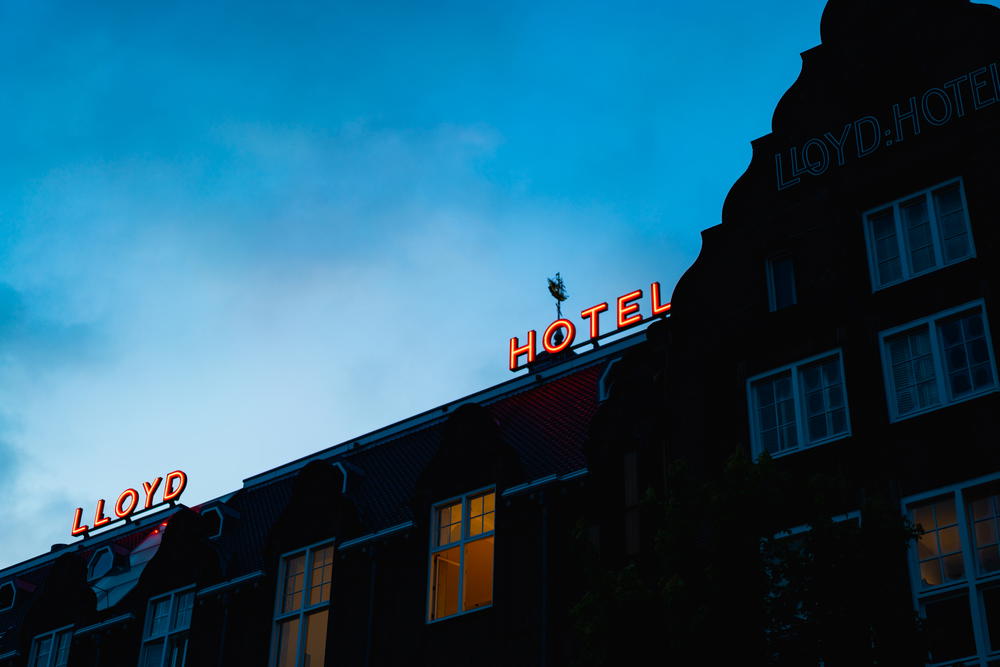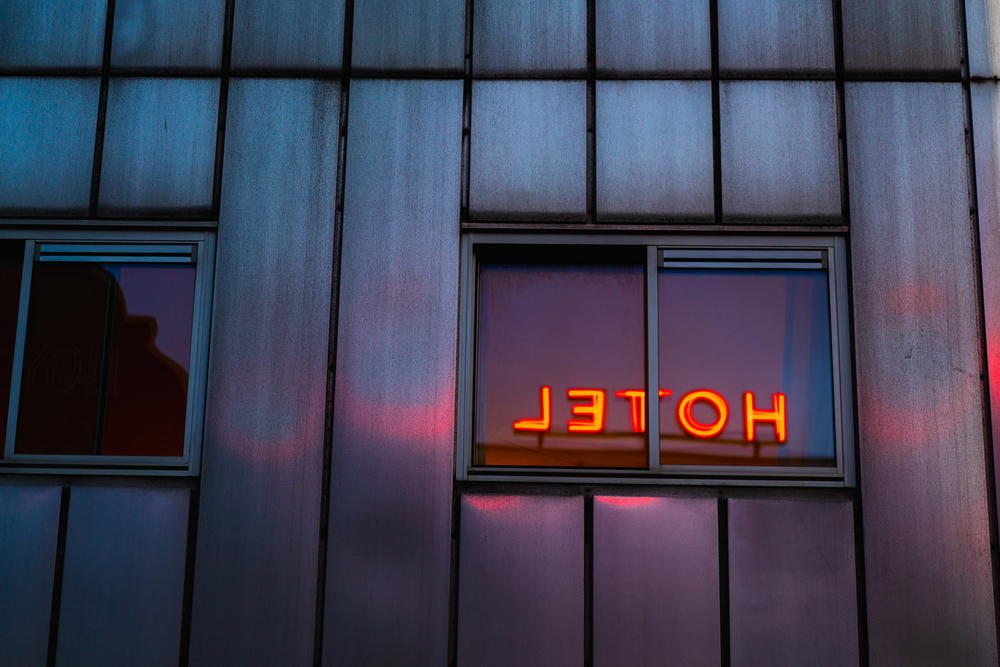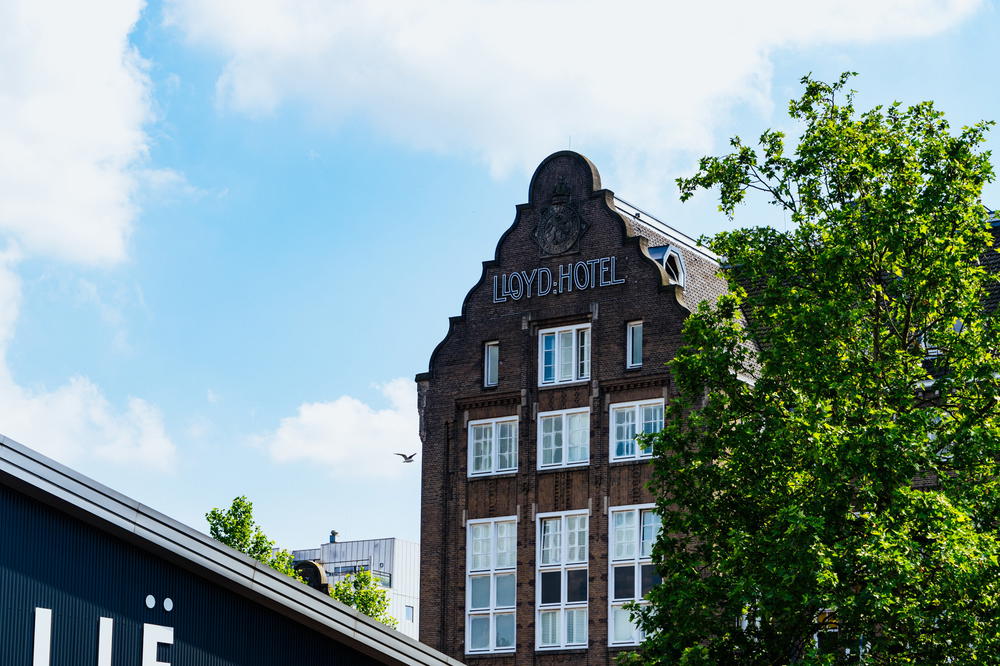 Bright space for eating, drinking and working
If you step inside, you'll be greeted with a bright and charming open space that serves as the hotel's restaurant, bar, breakfast area and lounge. We noticed quickly that the eclectic aesthetic has lots of detail, from the tall lights to the whole wall of large shelves in the hotel's shop and an assorted array of tables. During daytime, the whole space is open and light, making for an inspiring place to set up a laptop and get to work for the day, or hang out with a coffee or drink.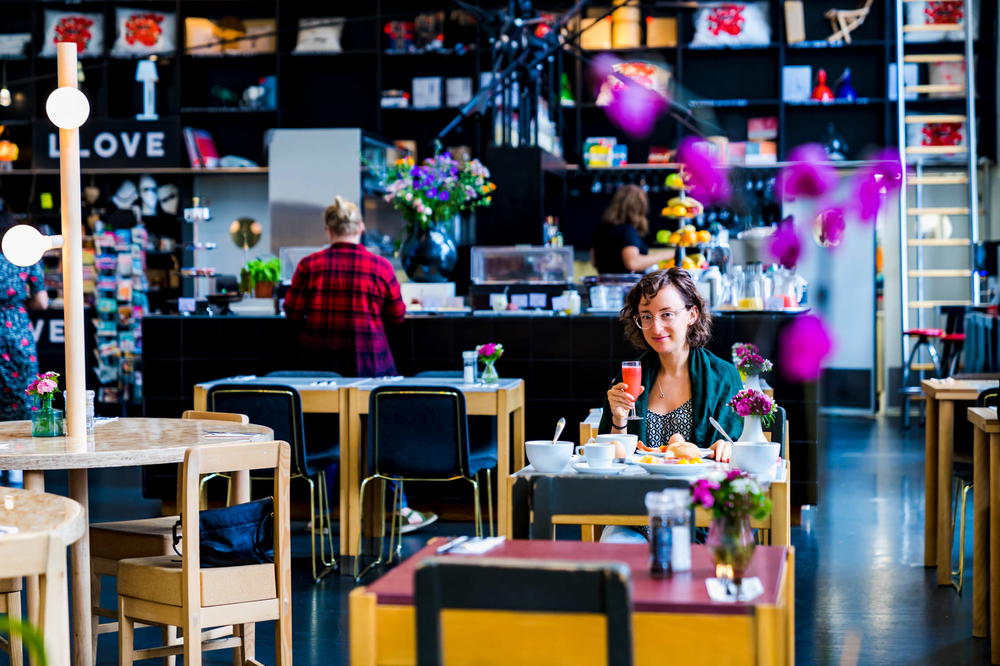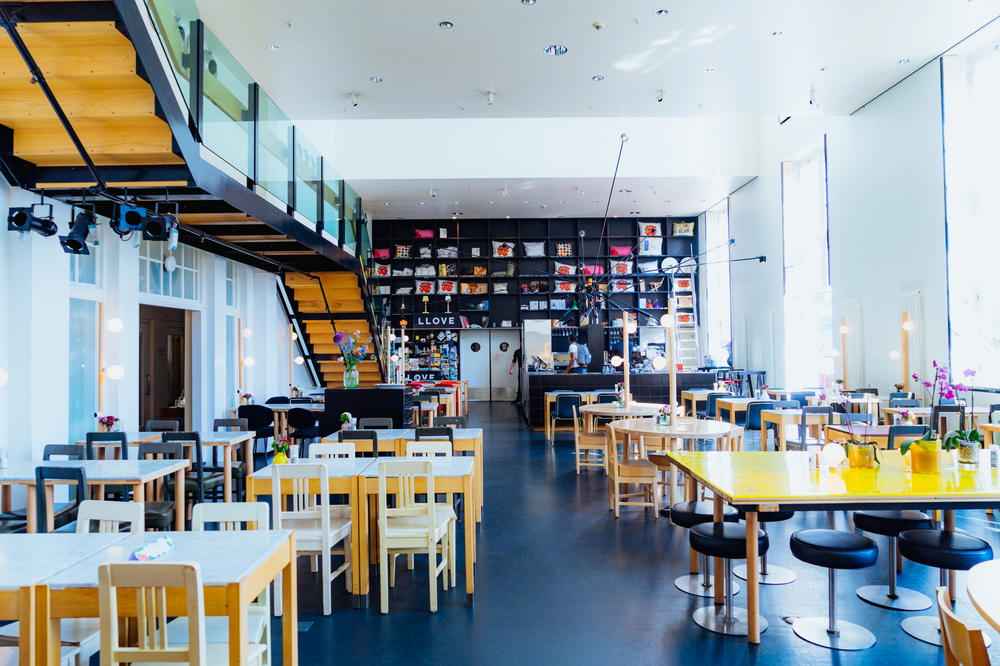 The most unique rooms
No two rooms in the Lloyd Hotel are quite the same. Each has been uniquely designed, and for the hotel guest, it's a surprise upon your arrival as to what your room will look like. We were lucky enough to have the pleasure of staying in two very different rooms on two nights.
Our first night was a room on the second floor that overlooked the road near the canal. The room had juxtaposed elements such as a bright blue fabric chair placed under a vintage map of a Dutch farmhouse on faded paper. The bathroom had a sliding wooden door and windows that had curtains made of lace. There was a wooden dresser painted bright red with the name of the designer etched into the handle.
This was a contrast with the second room in which we stayed, which had tall fourth-floor windows with long heavy red curtains, and a bathroom corridor instead of a bathroom room, so to speak, where the sink, shower and bathroom itself were all placed in a row and made of solid yellow-painted metal. The surprises kept coming, as on our second day, Becca decided to take all four flights of stairs up to the fourth floor and walked through the Lloyd Hotel's years of history, outlined in old photos and in museum-format information captions. This is why the Lloyd Hotel is also a 'cultural embassy.'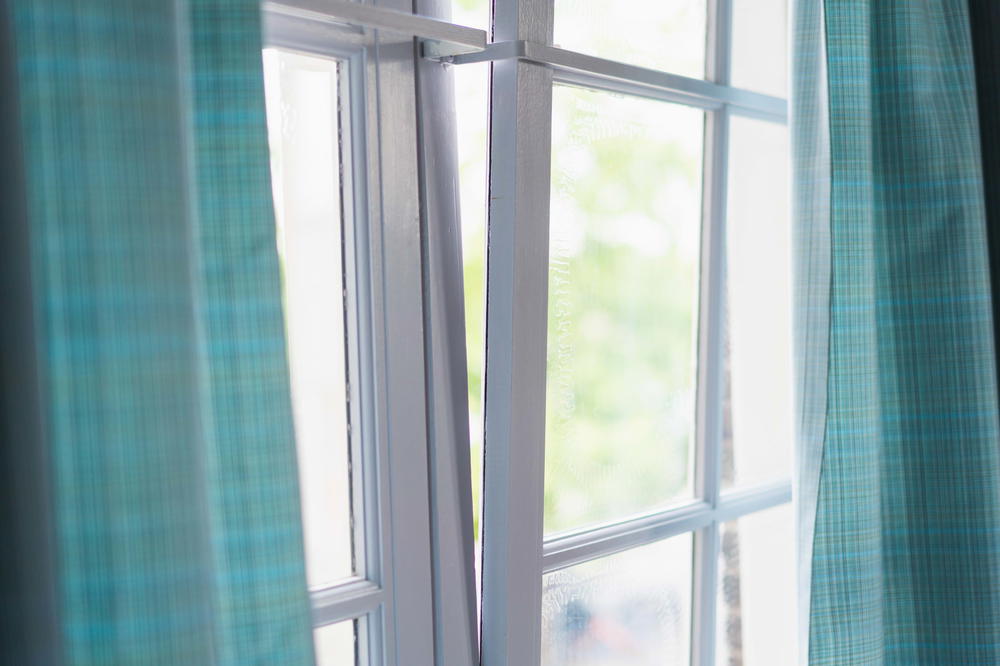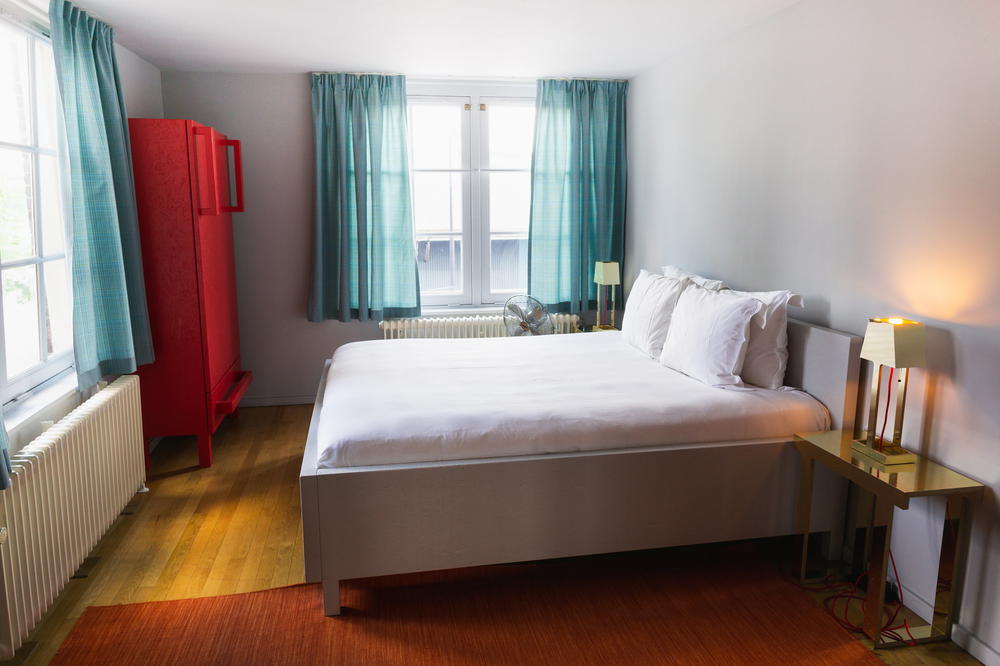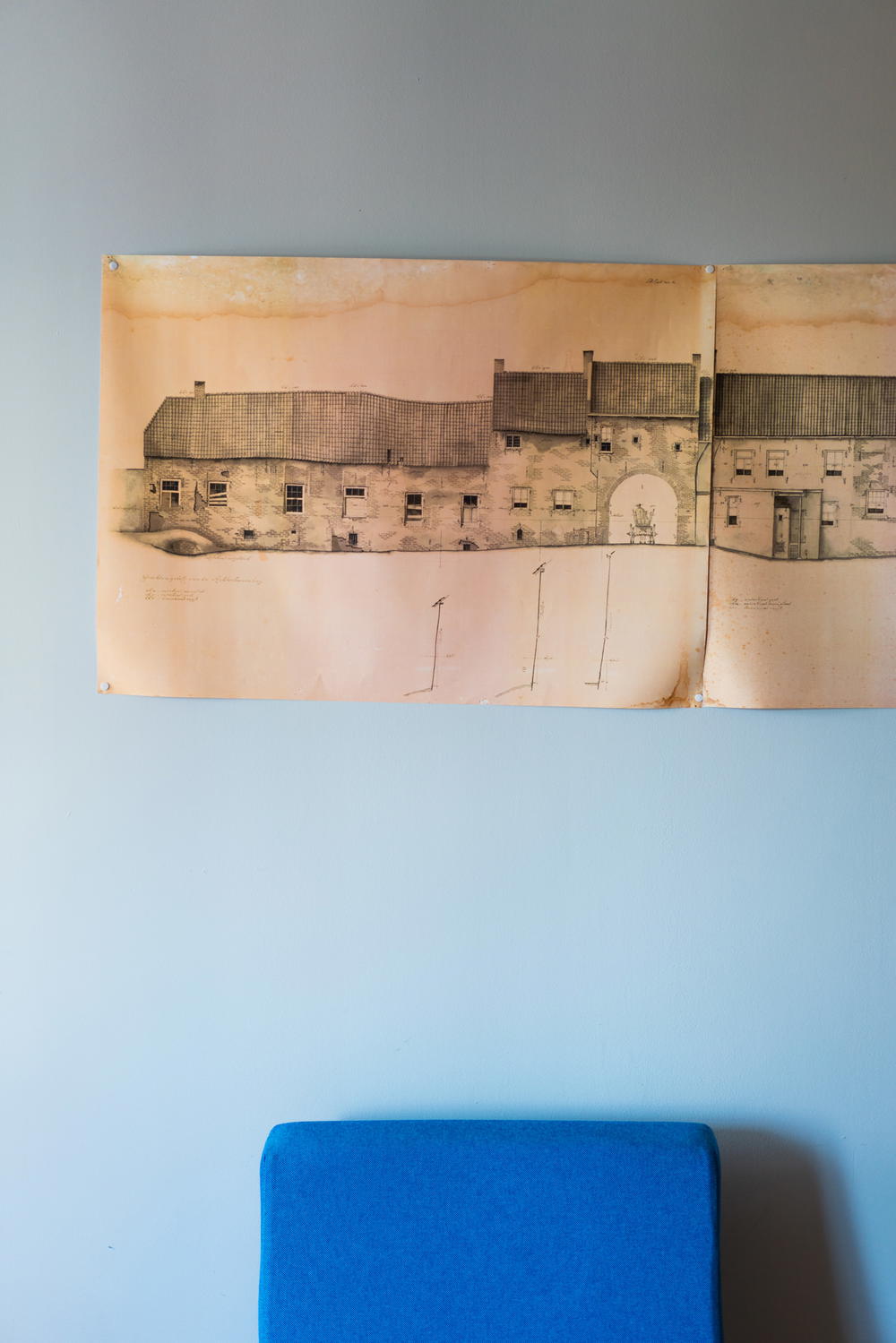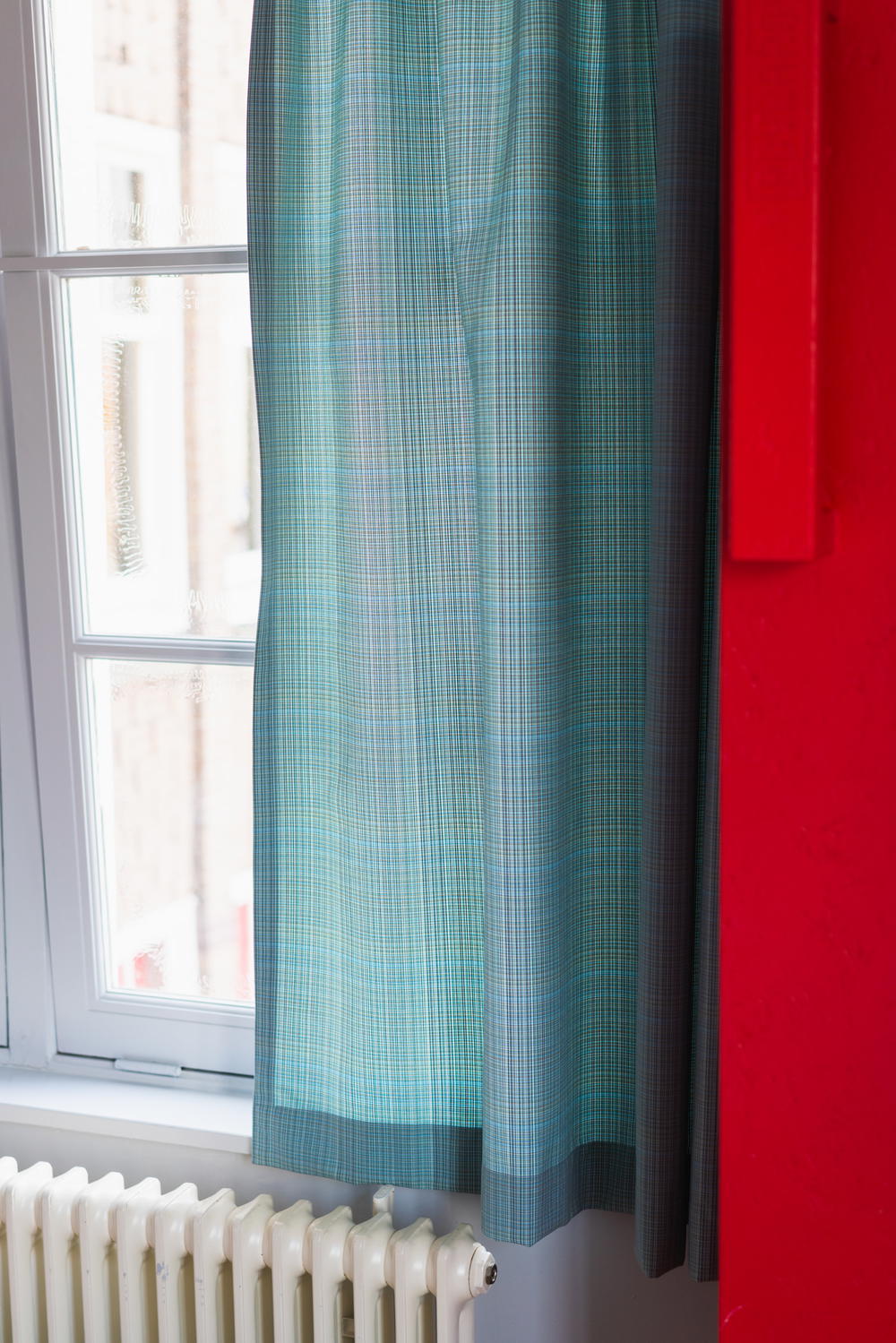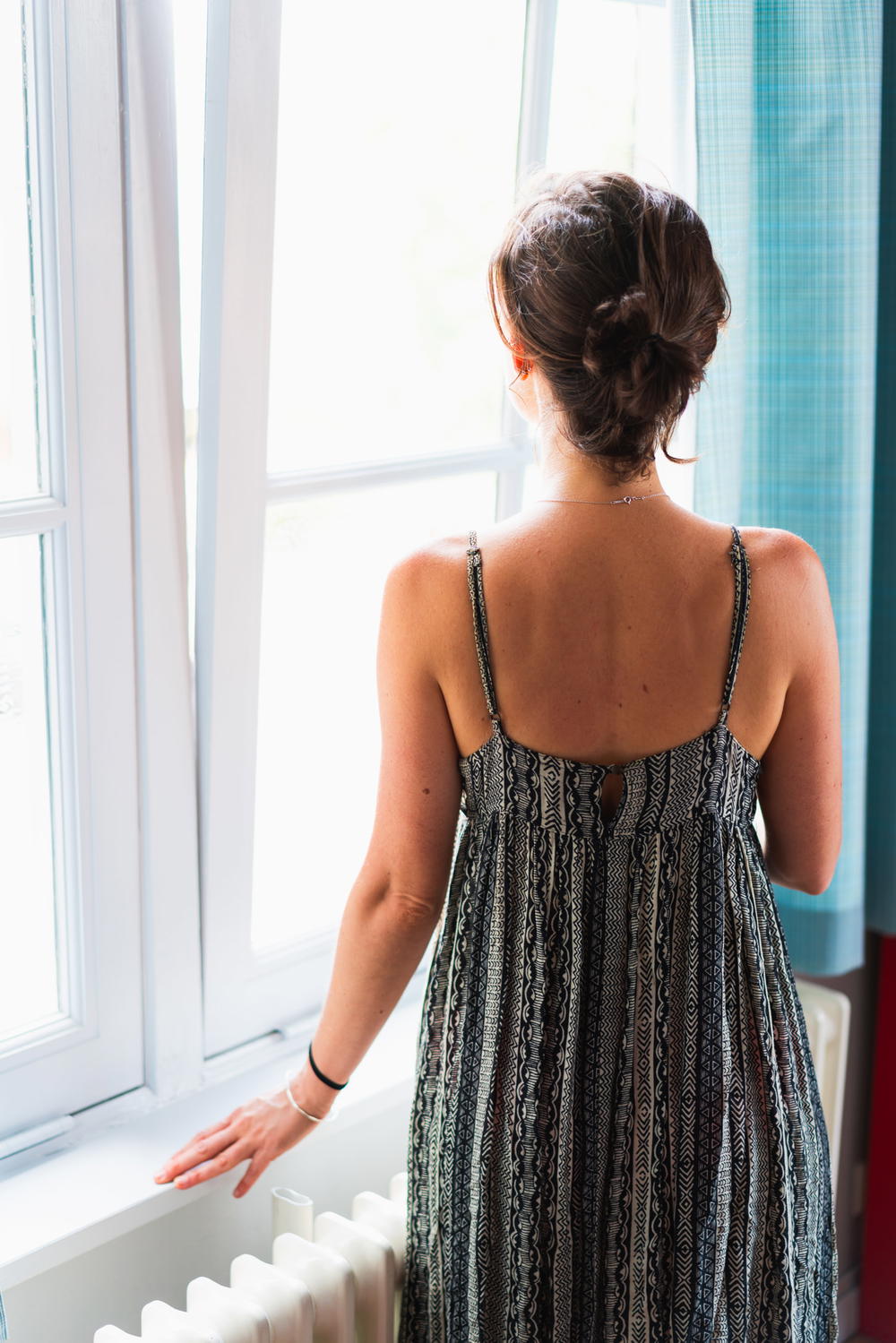 The deliciously Dutch breakfast
Lloyd Hotel breakfast did not disappoint, and we did not want the breakfast hour to end! Breakfast is until 10:30 am on weekdays and is composed of a spread of breads, desserts (gluten-free brownies!), hard- and soft-boiled eggs, smoked salmon, cured meats, fruit salad, fresh juice (there's champagne, too, for making a brunch cocktail), tea and coffee. This was one of our favorite breakfasts from our travels.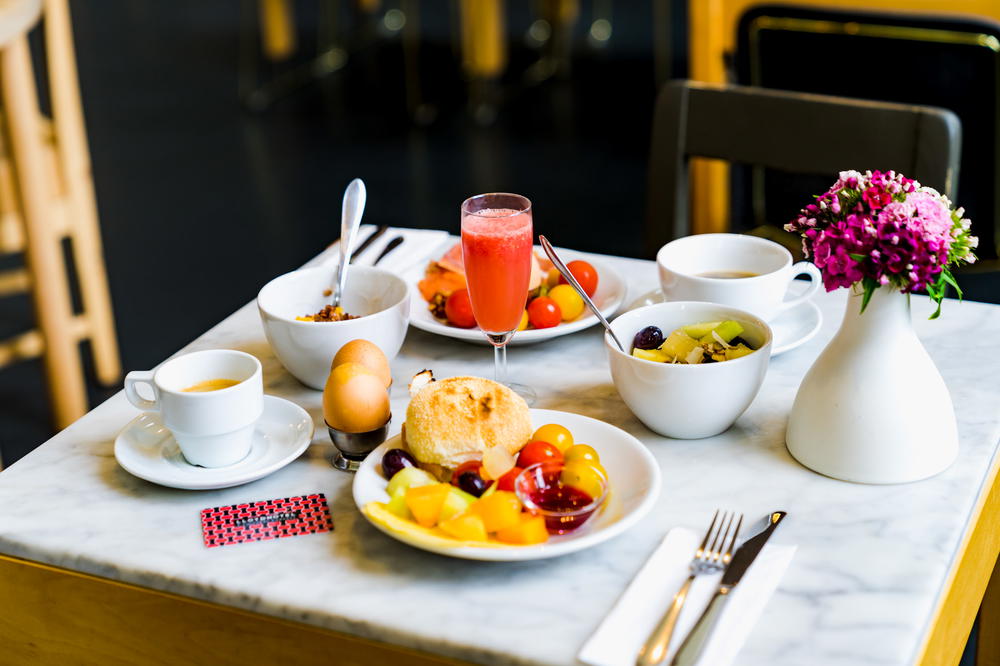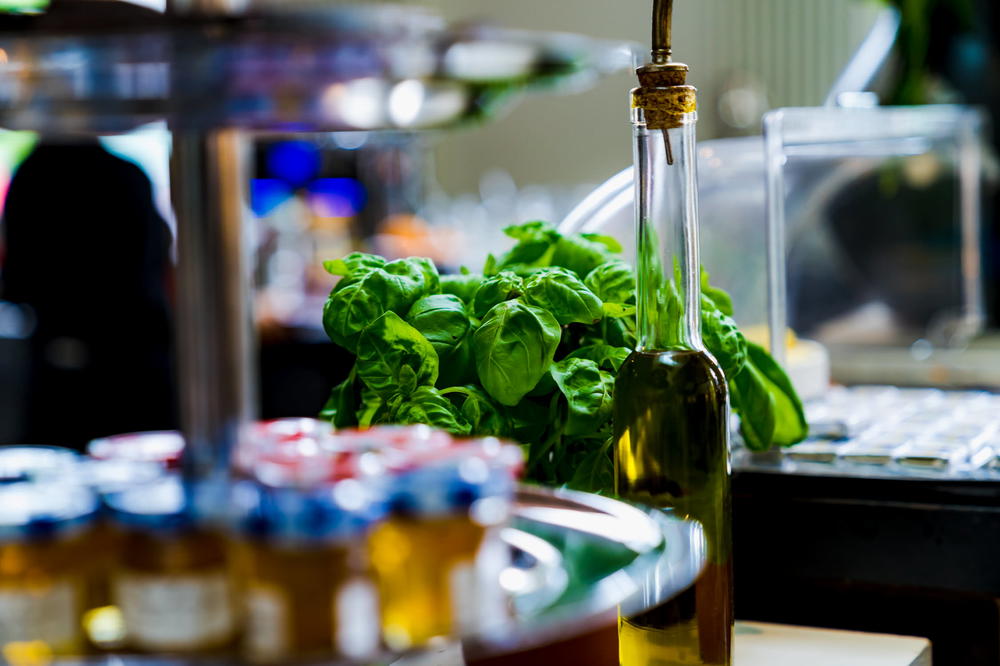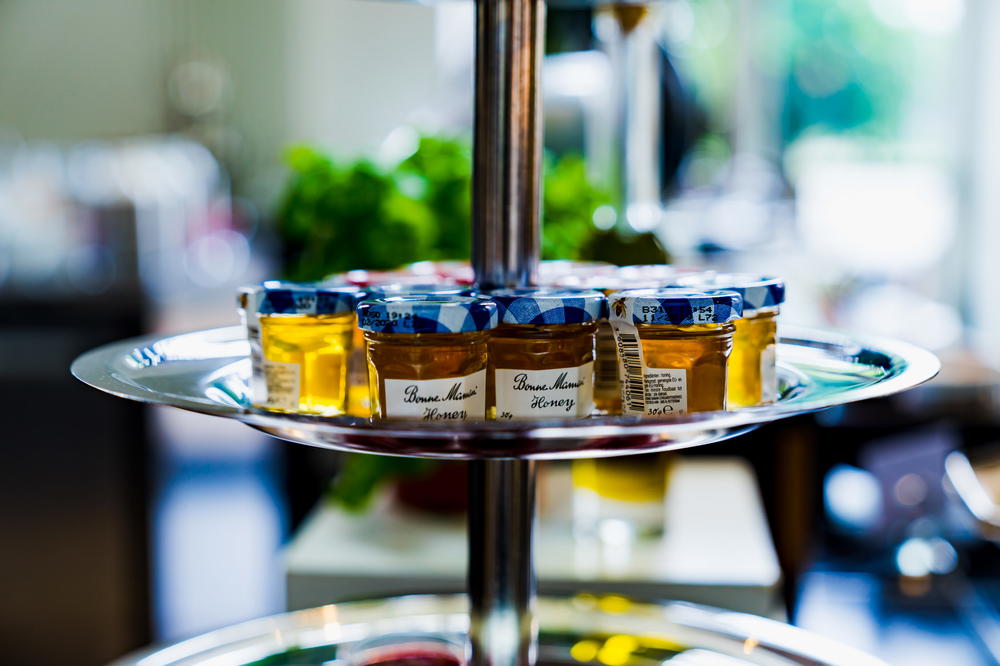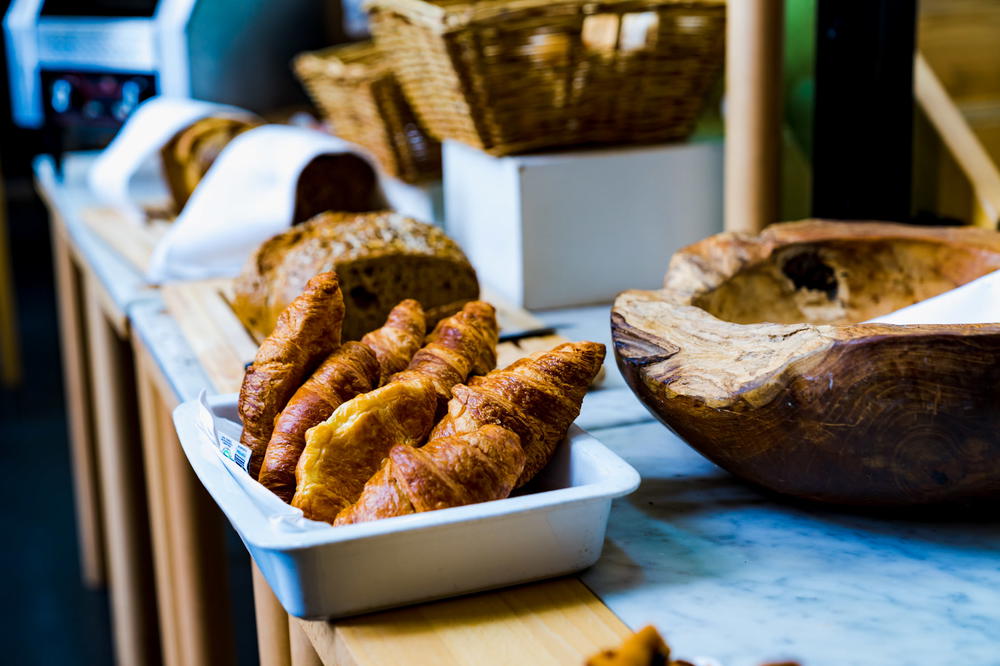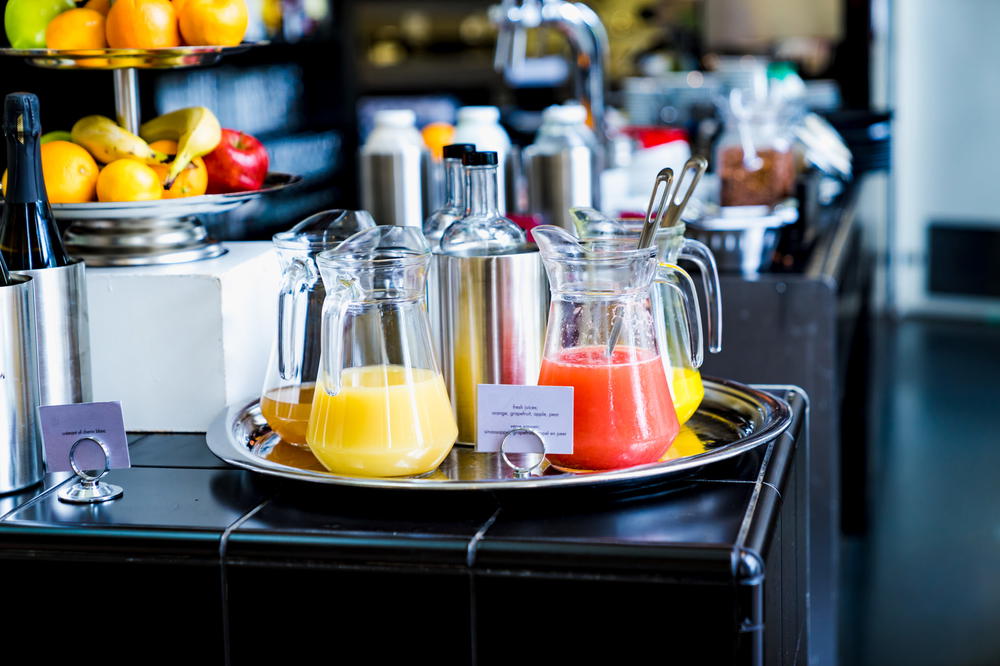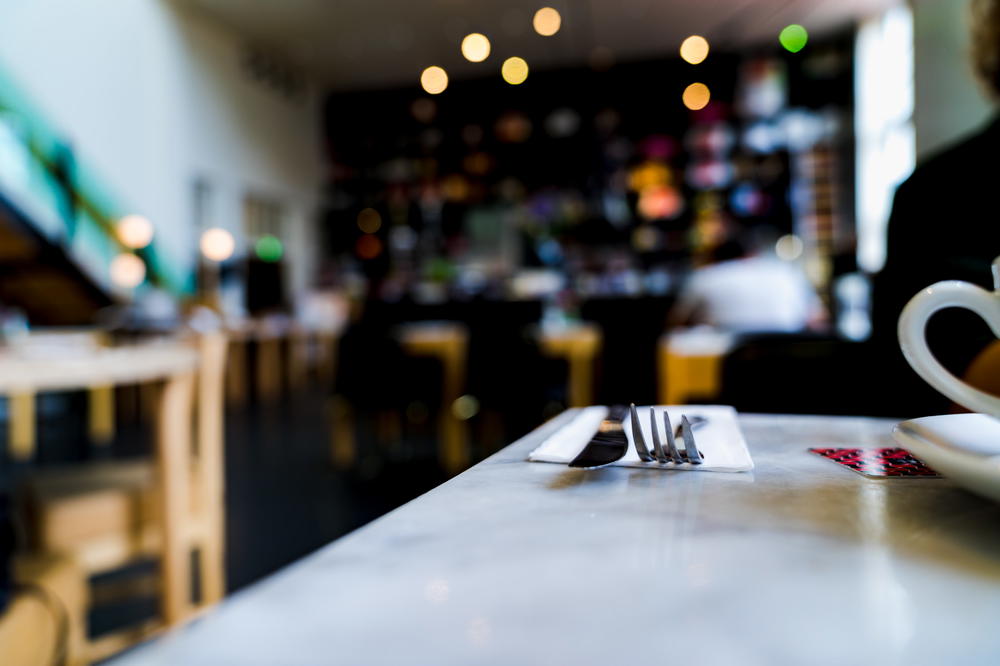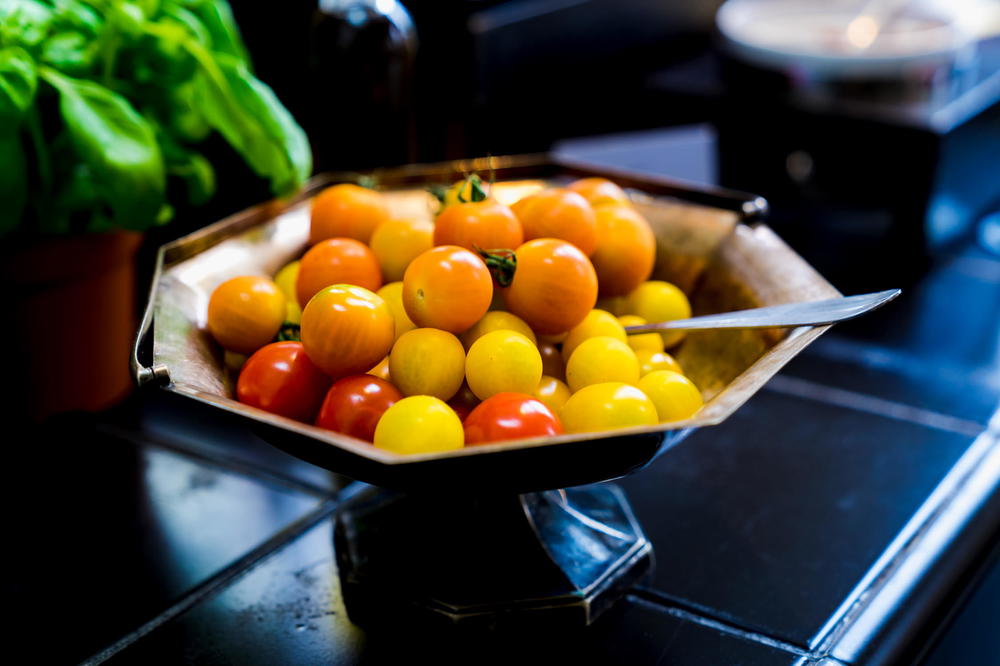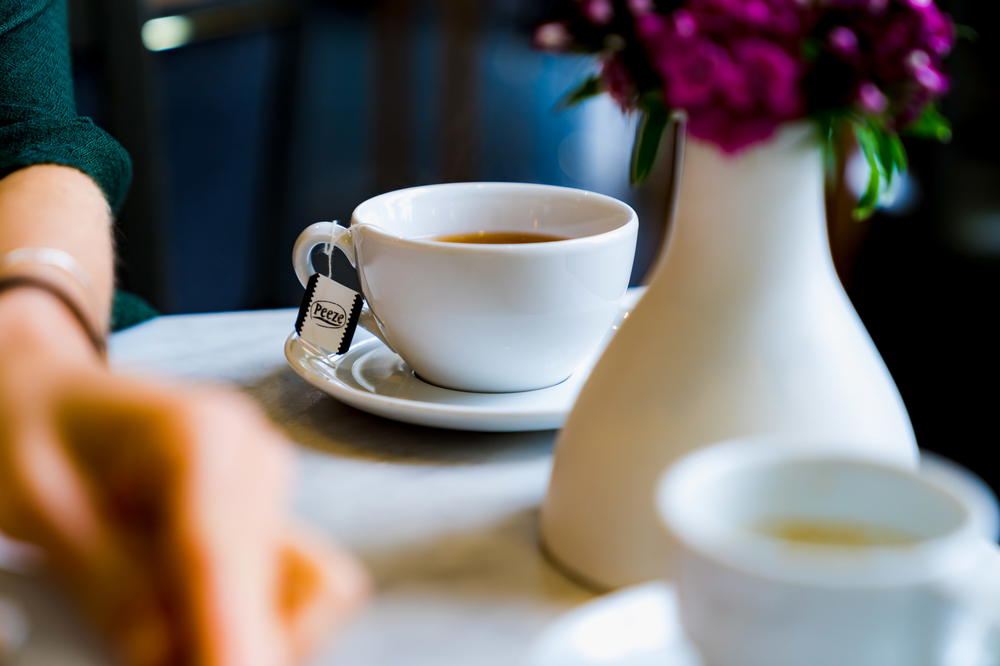 The laid-back location
The hotel is set in the Eastern Docklands of the city of Amsterdam. This area has recently been redeveloped and has interesting new architecture, a bunch of trendy restaurants and lots of paths for walking and biking. We enjoyed running in the mornings around the islands that take their names from regions of Indonesia like Borneo and Java. We liked that this part of Amsterdam is not full of tourists, so it made for a local-feeling experience.
If you head straight from the hotel to the canal, you'll see a dock with a sign that says "LLOYD HOTEL," and this is the dock from where those historic ships both arrived from other parts of Europe and also set sail for the Americas.
If you're looking for a different type of hotel stay, the Lloyd Hotel is a solid choice. You may find that there are even more things that can surprise you.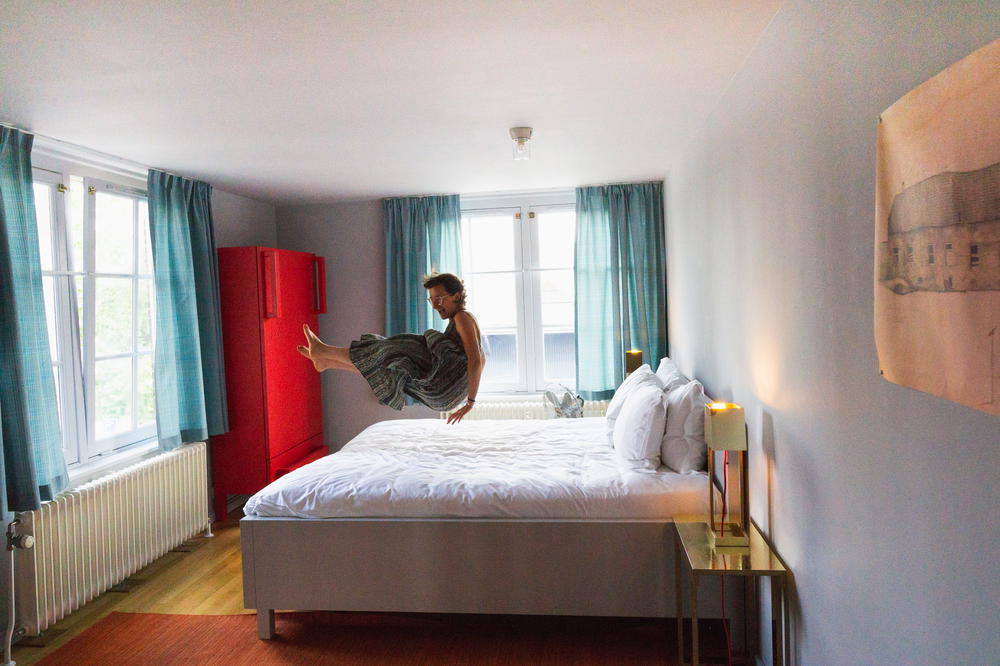 Enjoyed our article?
Consider supporting us! We're a 2-person team (learn more about us here) and your support enables us to create quality content. Thank you!
Find the Best Things to Do In Amsterdam