What Is Global Entry?
Global Entry is a US government program that uses a screening system and background check to let American travelers get approved as "trusted." In this way, travelers approved for Global Entry membership can arrive back in the US after an international flight, and can quickly go through passport control with a simple questionnaire at a kiosk. Global Entry lets you avoid long lines and save time!
Table of contents
Close table of contents
This article may contain affiliate links. We earn a small commissions when you purchase via those links — and it's free for you. It's only us (Becca & Dan) working on this website, so we value your support! Read our privacy policy and learn more about us.
Global Entry is the US government's way of allowing travelers to go through a screening process that grants them expedited entry back into the US after a trip.
With Global Entry, you will apply, and then go for an in-person appointment to have your identity and background check verified. Then, you will be admitted into the program if you pass.
Global Entry allows you a quick and speedy return through passport control at airports in the US that have international flights coming through, and we like it a lot!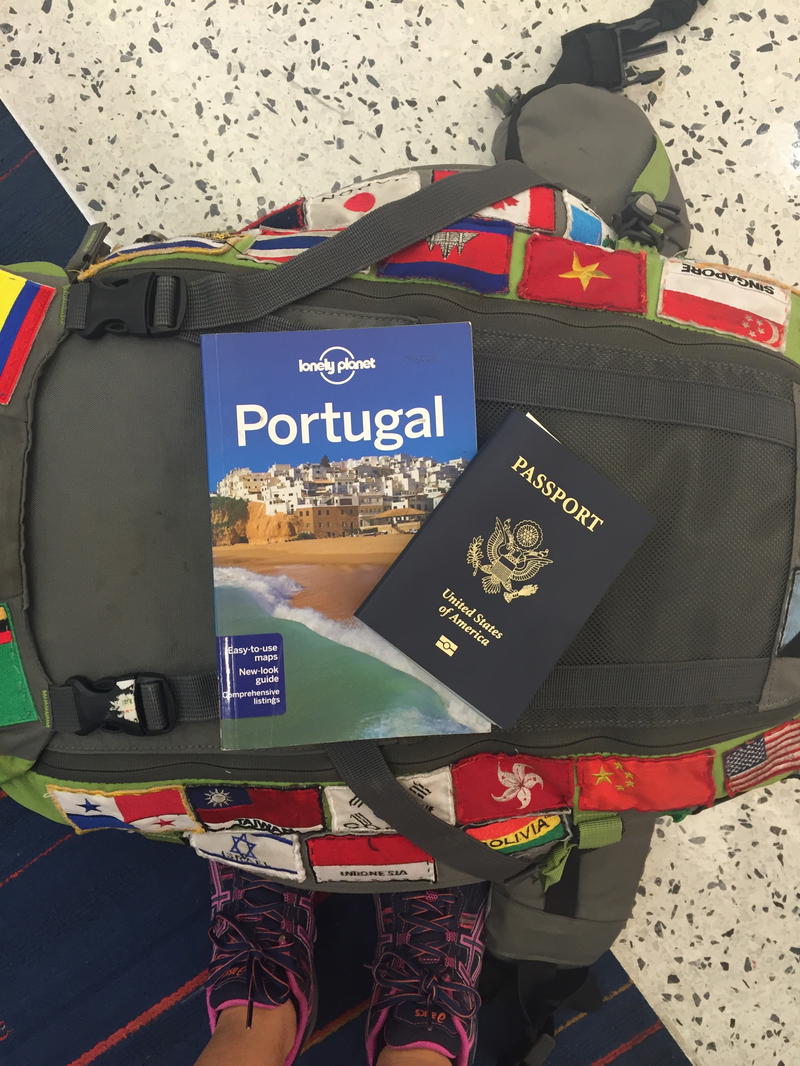 What is Global Entry good for?
Global Entry is good for reentering your home country (the USA) and avoiding waiting in long lines and crowds.
It's a great way to lower stress at the airport, and to speed through your return into the US after arriving back from an international trip abroad.
What are the benefits of having Global Entry?
The benefits of having Global Entry are being pre-cleared for entry and arrival back into the USA.
Instead of waiting in a long passport control line with everyone else from your flight, you get to head straight to an express Global Entry line, where you use a kiosk to answer some quick questions about your identity and your return into the US.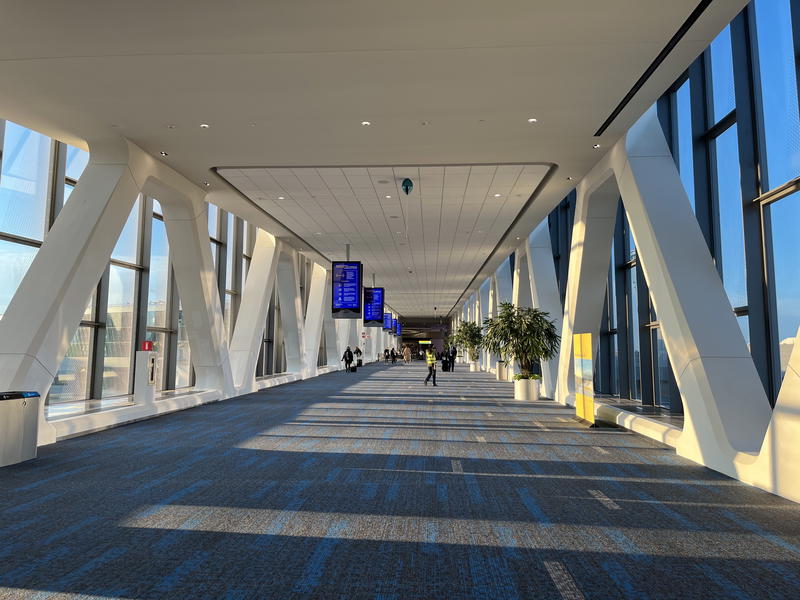 Does Global Entry work in other countries?
No, Global Entry is only a system from the US government, so it only works inside the USA.
Global Entry vs. TSA PreCheck
While Global Entry is an expedited way for trusted travelers to seamlessly and painlessly return back to the US at passport control, TSA PreCheck is a way to have a less painful experience in the security line before your flight.
If you've ever waited in a VERY long line for TSA airport security, TSA PreCheck is something you may want.
With TSA PreCheck, you can arrive at the airport for your flight slightly later than you normally would, because typically, TSA PreCheck lines are quite short.
The most recent time I used TSA PreCheck, I waited 0 minutes in line to present my boarding pass and passport to an agent, and then proceeded right to the security checkpoint to have my bags checked.
The other thing about TSA PreCheck is that you can keep your shoes on, while anyone without TSA PreCheck has to remove their shoes while going through airport security.
Maybe this is a perk for you, if you don't like taking off your shoes at the airport in the US! You can start your TSA PreCheck application here.
What is it like Global Entry in NYC?
Because we don't have a car, when we first got Global Entry in 2016, we were worried finding an appointment location would be a challenge.
Luckily, there are many different locations where you can get appointments. If you check this website, you can find all the appointment locations in NY State.
In NYC alone, it seems to still only be Bowling Green in Lower Manhattan, and JFK International Airport, unless you're closer to Buffalo, Champlain or Niagara Falls!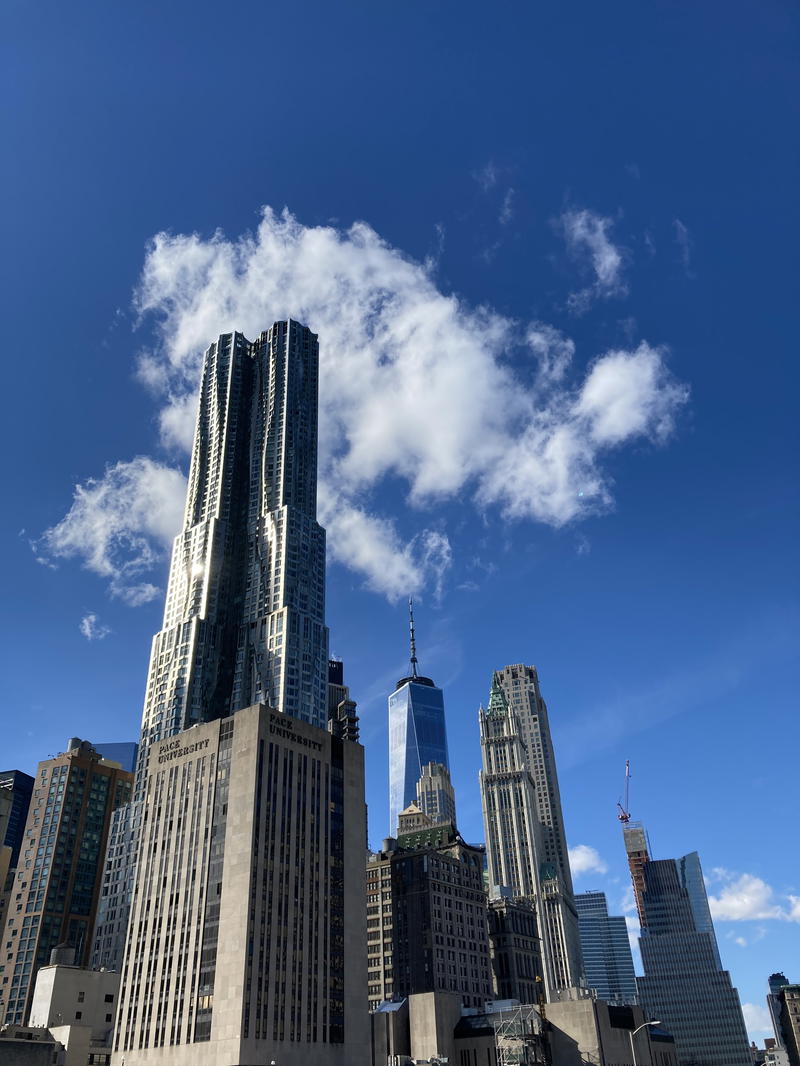 There are some appointments available at the airports themselves, but this is far for most people in NYC who don't live near airports! Luckily, we were both able to get in-person appointments at the government building at Bowling Green in Lower Manhattan-Financial District.
When using Global Entry to return home from another country at JFK, you will see signs that say Global Entry, and choose that line for passport control after landing.
You may not wait in a line at all, like the last time we used Global Entry at JFK in NYC! You might get to proceed straight to one of 10-20 automated kiosks that will require you to take a photo of your face, scan your passport, confirm your identity and ask where you're coming from. After completing the questionnaire, you will receive a printed receipt.
Then, you proceed to see an agent, and present your receipt. Usually, this takes about 1 minute, and the official will say, "Welcome home."
How much does Global Entry cost?
Global Entry costs $100 per person and it's good for five years!
What is the Global Entry card provided?
I've found that the Global Entry card has never been requested by airport staff.
I was sent it by the US government after being accepted into Global Entry, and I've been carrying it in my passport cover for five years.
To date, no officials at passport control or customs have ever asked to see it!
How can I sign up for Global Entry?
To sign up for Global Entry, visit the US government's direct website.
You can also get Global Entry and have your fee waived as well, by applying for any of the great travel credit cards out there.
For example, with Chase Sapphire Reserve, United Mileage Plus or the Capital One Venture X, you can apply for the credit card, and after receiving your card and having your application approved, you'll receive a credit for the Global Entry membership fee.
Enjoyed our article?
Consider supporting us! We're a 2-person team (learn more about us here) and your support enables us to create quality content. Thank you!