How to Get the Most Out of Your Trip to Salento, Colombia
Updated on September 6th, 2023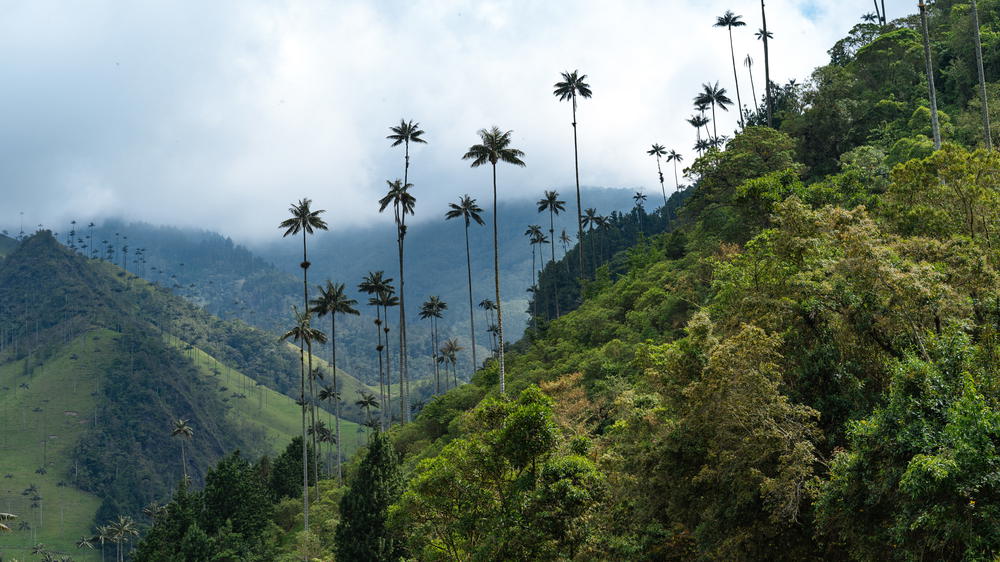 So you want to hike among the world's tallest palm trees in Salento, Colombia? And you want to play a sport with explosives? You've come to the right place.
This article may contain affiliate links. We earn a small commissions when you purchase via those links — and it's free for you. It's only us (Becca & Dan) working on this website, so we value your support! Read our privacy policy and learn more about us.
Table of contents
Close table of contents
Salento, Colombia, is a little town that is becoming popular among the backpacking crowds, and for good reason. Here, you can wake up on an eco-farm and watch the clouds clear over the mountains. This is the heart of the Zona Cafetera, the coffee region of Colombia.
We loved our trip to Salento! Some of the highlights, for us, we escaping to nature from the already lush and green parts of Colombia. We enjoyed being able to stay active and hike and experience a truly unique part of the world.
Stay at the best hostel, La Serrana Eco-Hostel
There was nothing we didn't love about La Serrana Hostel. See our review of La Serrana Hostel to get a more detailed insight into what it's like to stay there.
Our favorite part about La Serrana was how it was tucked away behind the town of Salento. Being at La Serrana was a relaxing moment in our trip that we can remember forever.
Helpful Tip
Make sure to be up and early for the breakfast. The breakfast at La Serrana was one of the best meals that we had on this trip!
Hike the Valle de Cocora
This nature reserve is home to the world's tallest palm trees. The species is the wax palm and they can grow up to 60m (almost 200 feet) tall. It's like a scene from another planet! The backdrop of the rolling green hills made for stunning photos.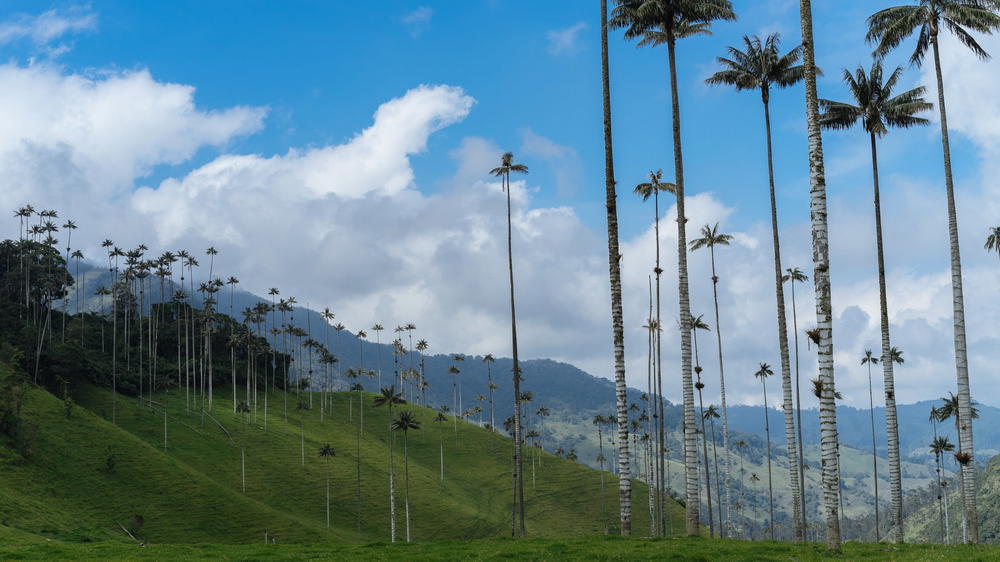 To get there, grab your friends and take a jeep taxi from the town center. Your adventurous friends will hang out the back. Your less adventurous (aka, us) will hold on with a tight bear grip inside.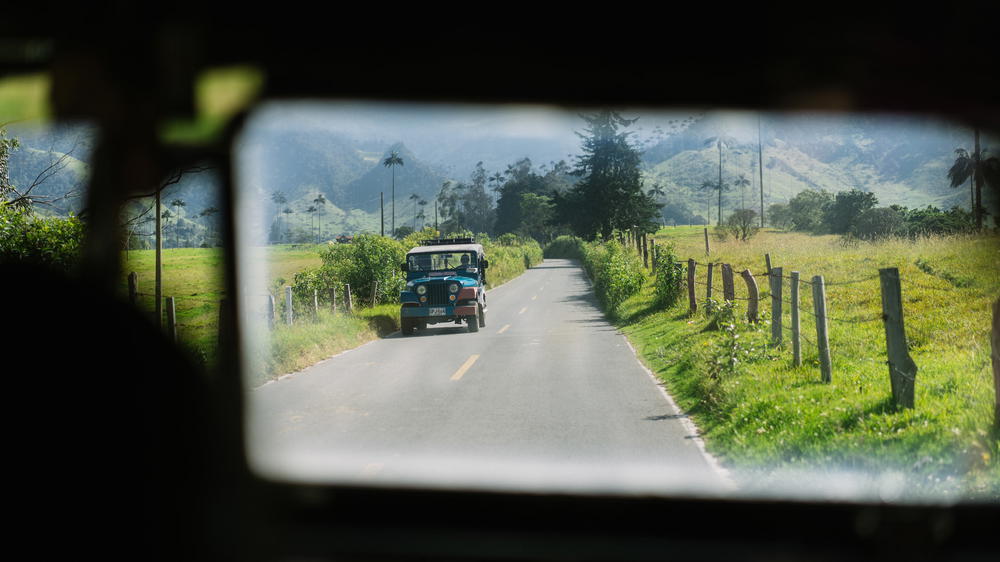 Helpful Tip
Start the hike at the palm trees, and loop around through the forest, ending at the farm. Apparently no one knows that they should do this, and everyone does it the other way around. If you start early around 9am, you'll get better light with the palm trees and it'll be cooler outside! Temperatures go way up around noon. This hike takes anywhere between 3 and 5 hours depending on how many breaks you take.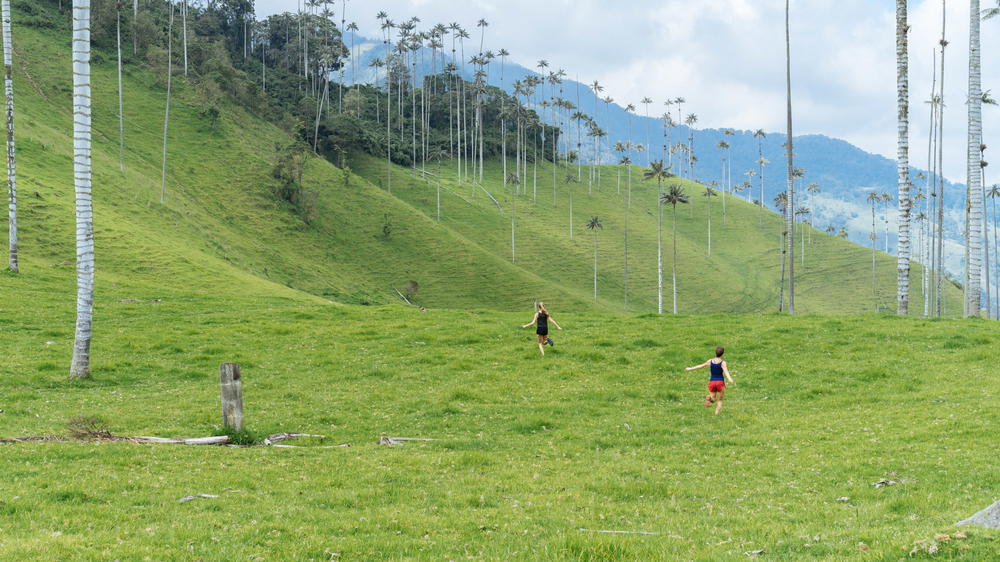 If you are energized and ready for a detour, look for signs that lead to the hummingbird reserve! By hiking a bit farther from the main paths, you'll find yourself at a small lodge that serves beverages and some food, and there will be a small admission fee.
Once at the reserve, we could not believe how many hummingbirds we saw. We had never been so close to these amazing creatures!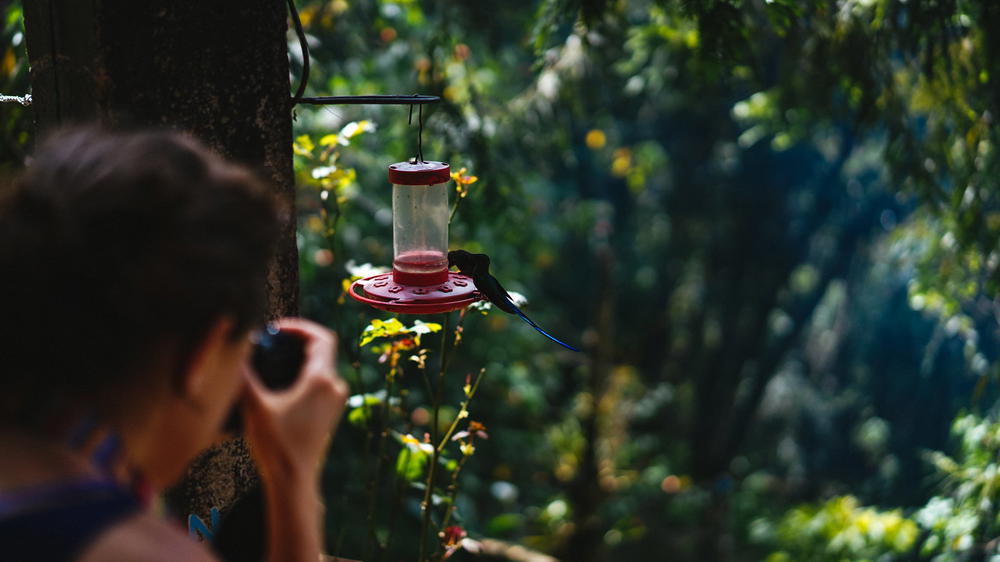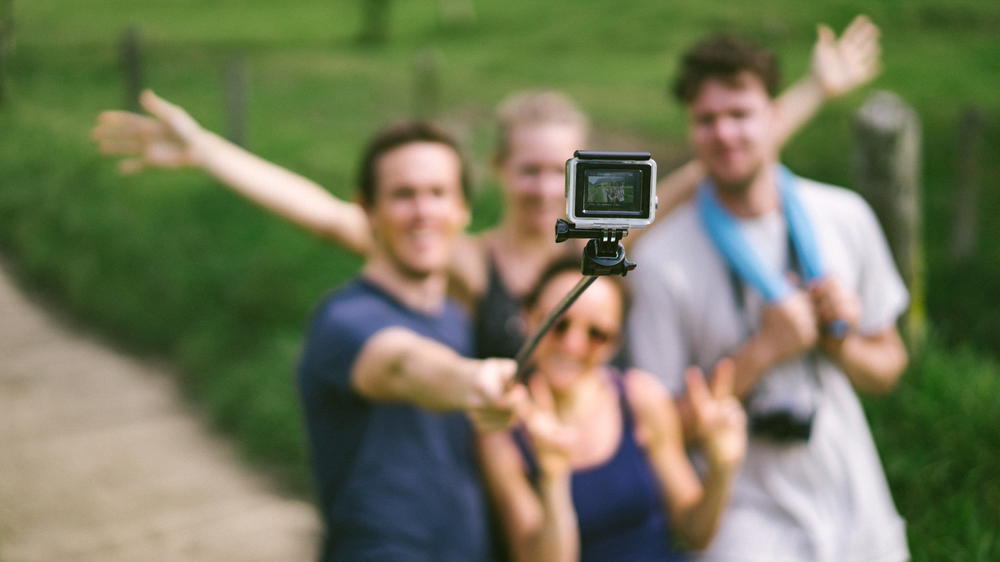 Play tejo and watch things explode
Tejo is a Colombian game that involves throwing discs at a clay wall and trying to land on gunpowder. This isn't legal where we come from, so we had to try! You can go to a tejo hall in the town of Salento with a group to play this game and drink beers at the same time, of course.
Helpful Tip
Check out BetaTown to experience tejo for yourself!
Bike to a coffee farm
In the town, there are several bike shops from which you can rent bikes for an entire afternoon. Ask around to try and get the best rates for the bike rental. For routes, we were given a rudimentary map by the shop owner, with 'directions' to a coffee farm called Ocaso Finca, about a 40-minute downhill bike ride.
Helpful Tip
40 minutes downhill means an hour uphill. Lower those gears! It's a tough ride.
At Ocaso Finca, we took a group tour of the coffee plantation to witness how coffee beans are picked and roasted. Our guide had us go into the rows of bushes and we picked our own beans off the coffee plants.
At the end of the tour, we all got to try fresh Colombian coffee! We learned so much about how coffee farms work. Did you know coffee beans are actually berries? They are only called beans because of their resemblance to true beans.
Eat at Acaime
This is an outdoor restaurant where we had a memorable dinner. Among us and our friends, we enjoyed steak, chicken and local trout, and sat around a table with candles lit in wine glasses.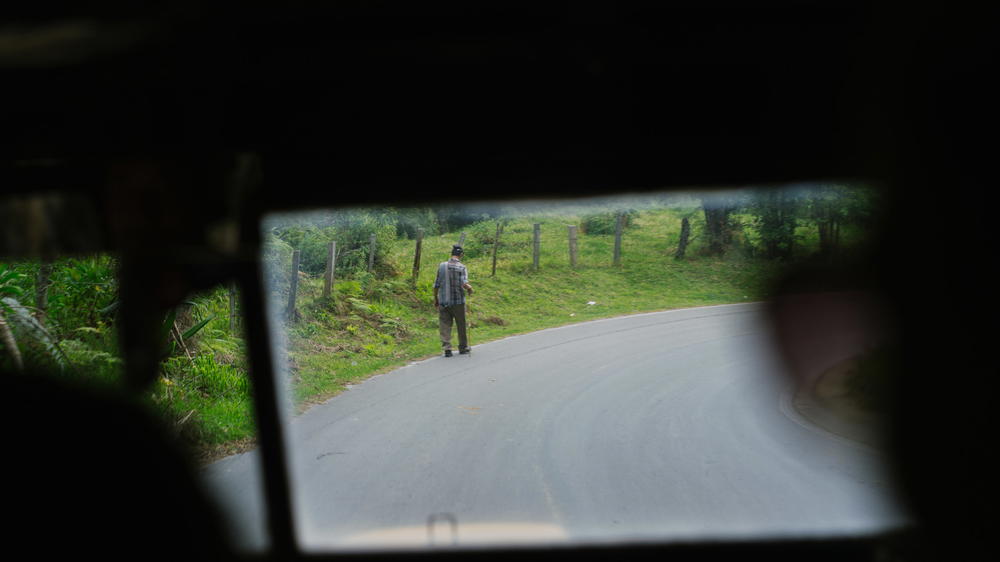 ---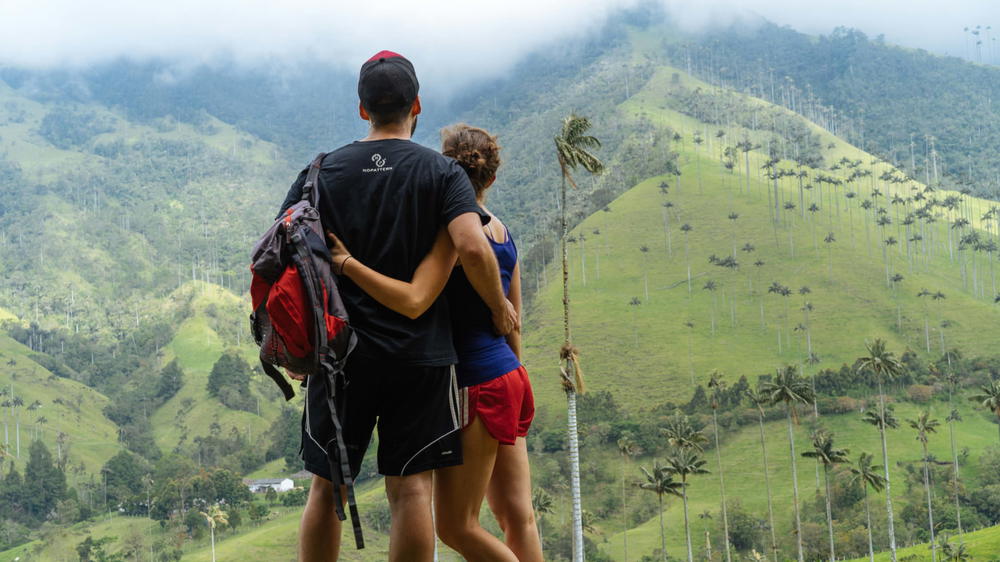 Enjoyed our article?
Consider supporting us! We're a 2-person team (learn more about us here) and your support enables us to create quality content. Thank you!