Troubadour Review: What to Expect
Written by Becca
•
Updated on September 6th, 2023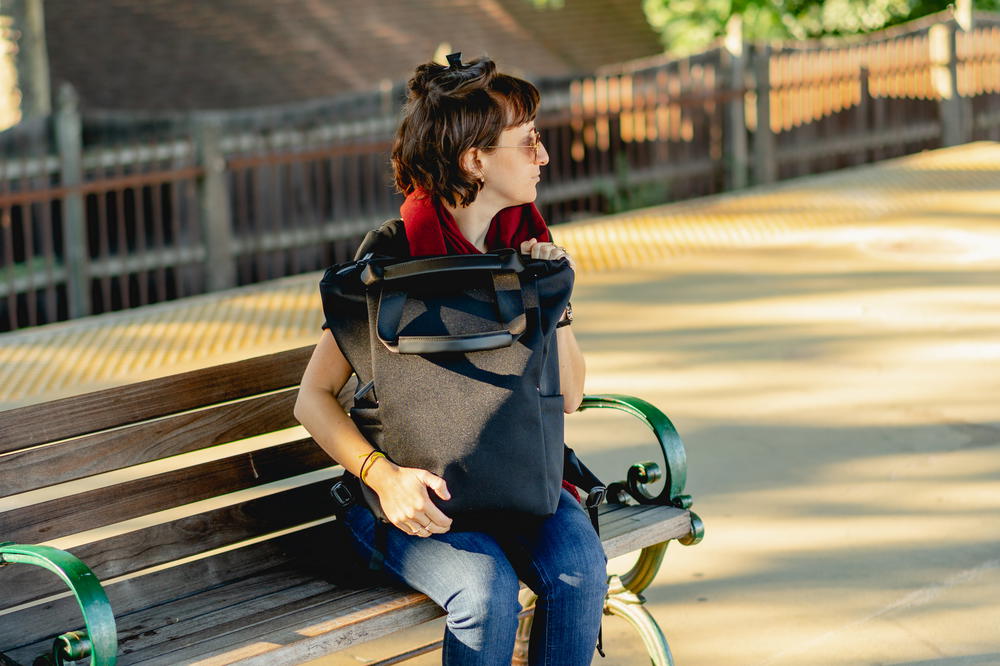 Troubadour is a stylish backpack, duffel, tote and bag brand that focuses on features for a traveler on the go. Check out more about this classic travel brand in our reviews.
This article may contain affiliate links. We earn a small commissions when you purchase via those links — and it's free for you. It's only us (Becca & Dan) working on this website, so we value your support! Read our privacy policy and learn more about us.
Table of contents
Close table of contents
Troubadour is one of our favorite brands for high-quality travel goods like bags, backpacks, duffels, briefcases, totes and slings. Much of the brand's mantra is based on sustainability and function, along with sleek designs that bring minimalism to your travel gear with ultimate style.
The brand is known for men's, women's and unisex products, made from combinations of genuine leather, vegan leather, recycled leather and modern fabrics. Most of their products are timeless, classic and have a cool streamlined look. They're the kinds of backpacks, totes and duffels that blend in to any outfit you choose while on the go, and also catch the eyes of those around you for looking dashingly good.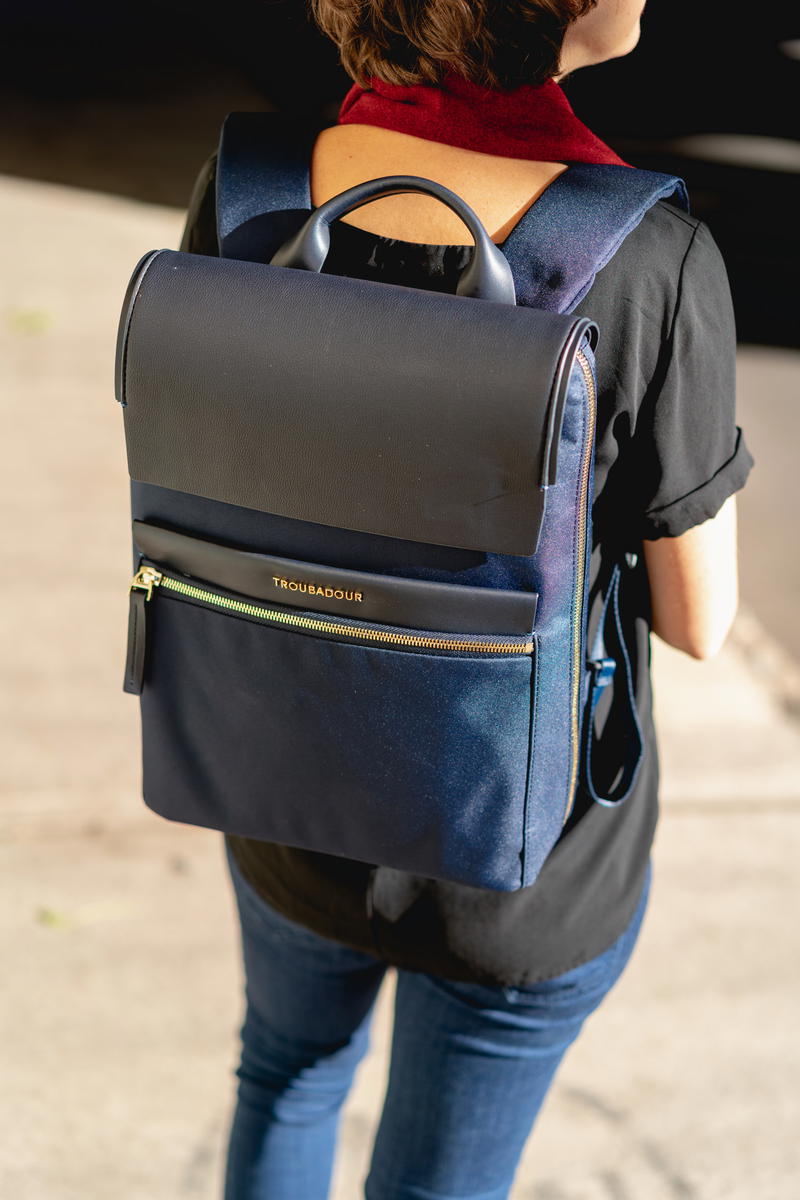 Where to buy Troubadour?
I actually just found out that Troubadour has a flagship store in London (too bad I won't be there any time soon!). If you're looking for where to buy Troubadour in person, visit this page of their site.
I recommend buying online, which is how I learned about Troubadour and decided on the products I wanted to try. I think their photos of the bags and backpacks on models are really well done, both to show close-ups of the quality, features and details, as well as how big or small the product is on a person.
There are quite a few retailers in the US where you can see Troubadour in person. Check out Nordstrom, Equinox stores, Four Seasons Hotels stores and Bloomingdales.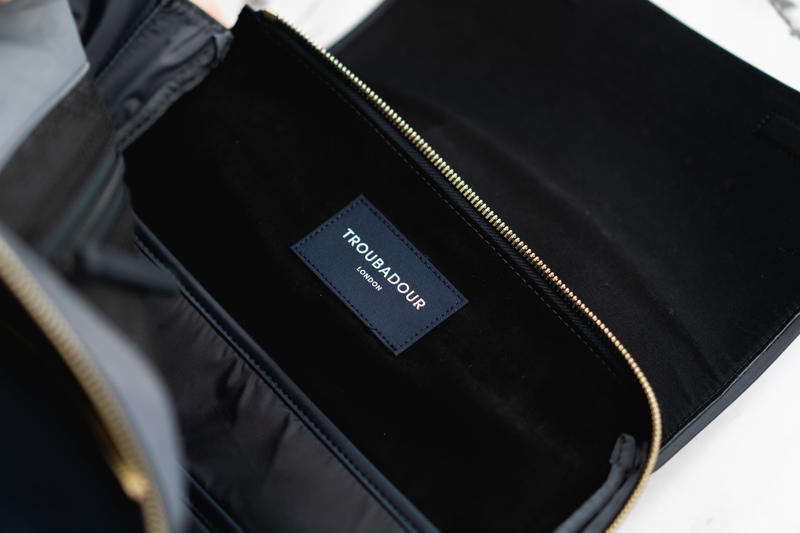 What types of products does Troubadour sell?
Troubadour sells minimalist and classic backpacks, tote bags, business bags and travel bags.
Among my favorite items are the Ki Backpack and Bivy Tote Backpack. Those are just backpacks, though. I also have the Carrier Tote, and I have my eye on the Featherweight Tote and the Embark Duffel.
Troubadour sells products for both men and women, and some products lean more to the feminine side or the masculine side; however, the large majority of Troubadour products are unisex.
I'm pretty obsessed with most of Troubadour's products because of how minimalist and timeless they are. As my taste has matured, I am always looking for bags that will stand the test of time for both quality and style.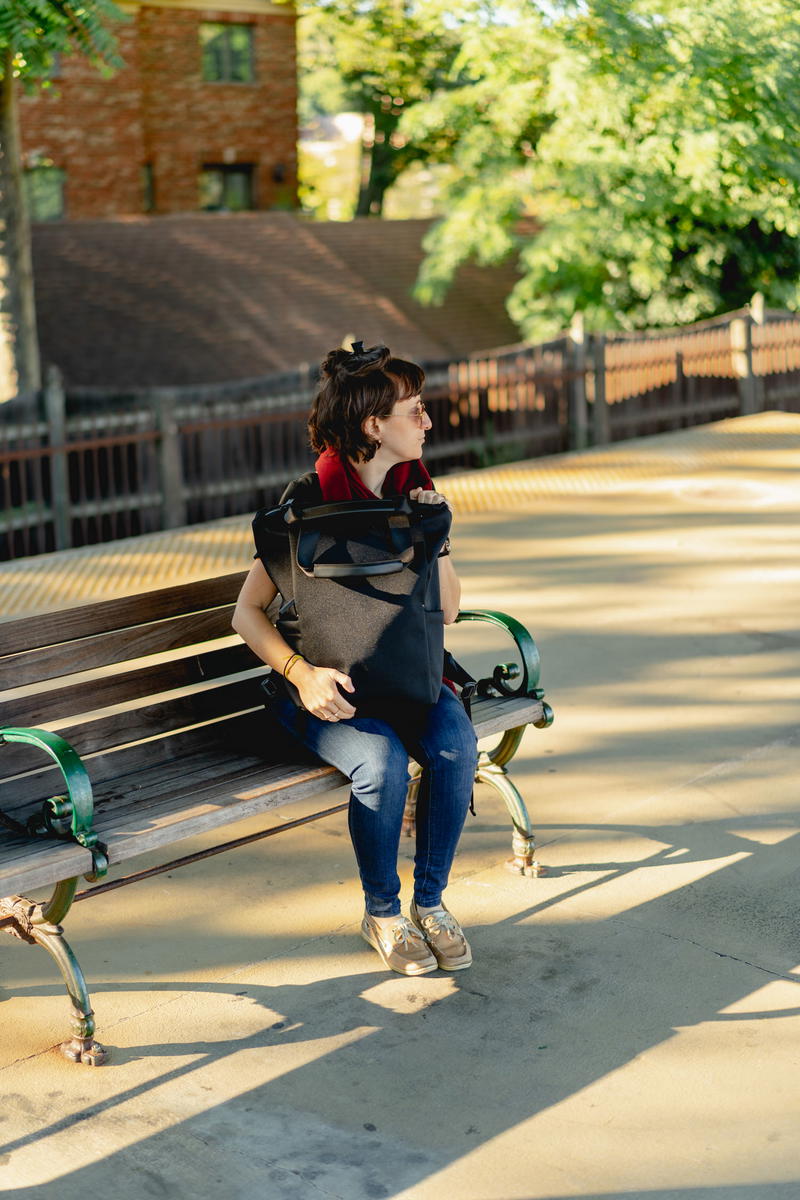 What are some of the benefits of Troubadour?
There are lots of benefits of Troubadour's products. To start off with, their products have a five-year guarantee against manufacturing faults. I even experienced this when I got my Bivy Tote Backpack in the mail. It had an issue with the strap, and all I did was contact Troubadour and they sent me another one.
If you have an issue with your Troubadour product during the first year of use (due to a quality manufacturing fault), they'll send you a new one. The brand wants to do everything possible to make sure you have a flawlessly functional product.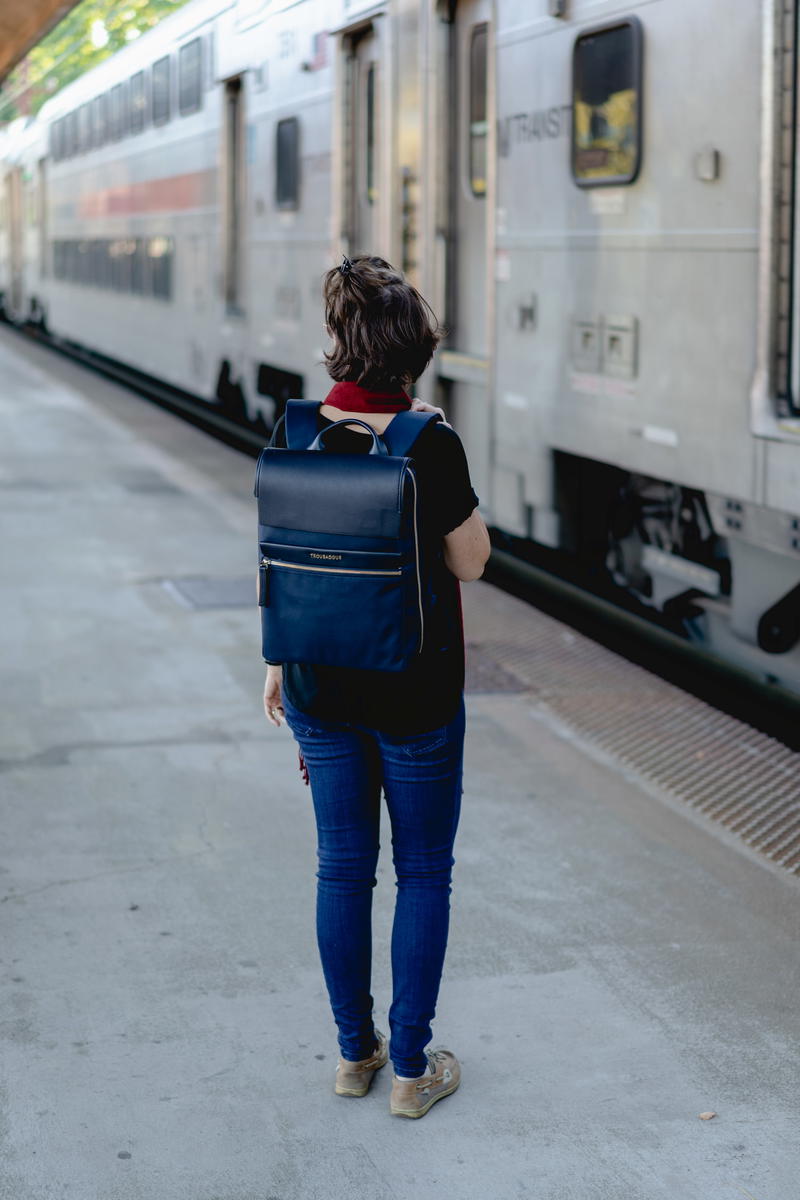 Where does Troubadour fall short?
I don't think Troubadour falls short anywhere, quite honestly. Just today I used my Ki Backpack while heading into the office, and I was so happy with every bit of the experience, from the smooth zippers, to the magnetic top flap, to the inner pockets that hold all my many accessories in an organized way.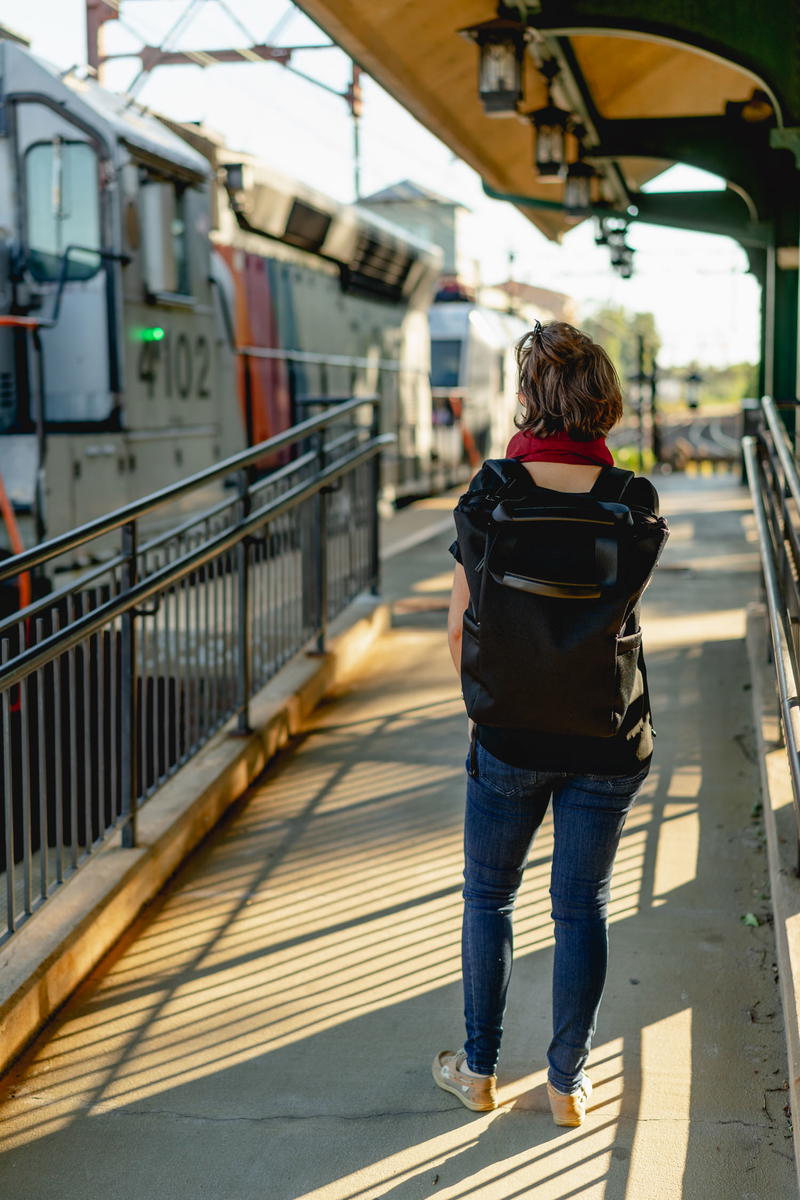 What is the Troubadour return policy?
If you have a product with the original tags still attached, you can return a Troubadour product within 100 days of your purchase! You can get a full refund. Unfortunately, if you don't have the tags on, your chances of a refund are pretty low.
Note that there are return shipping costs, and they are deducted from your return value. For any questions about the policies, you can reach out to Troubadour at this page.
Enjoyed our article?
Consider supporting us! We're a 2-person team (learn more about us here) and your support enables us to create quality content. Thank you!
Explore our other favorite brands!