Allbirds Review: What to Expect
Written by Dan
•
Updated on September 6th, 2023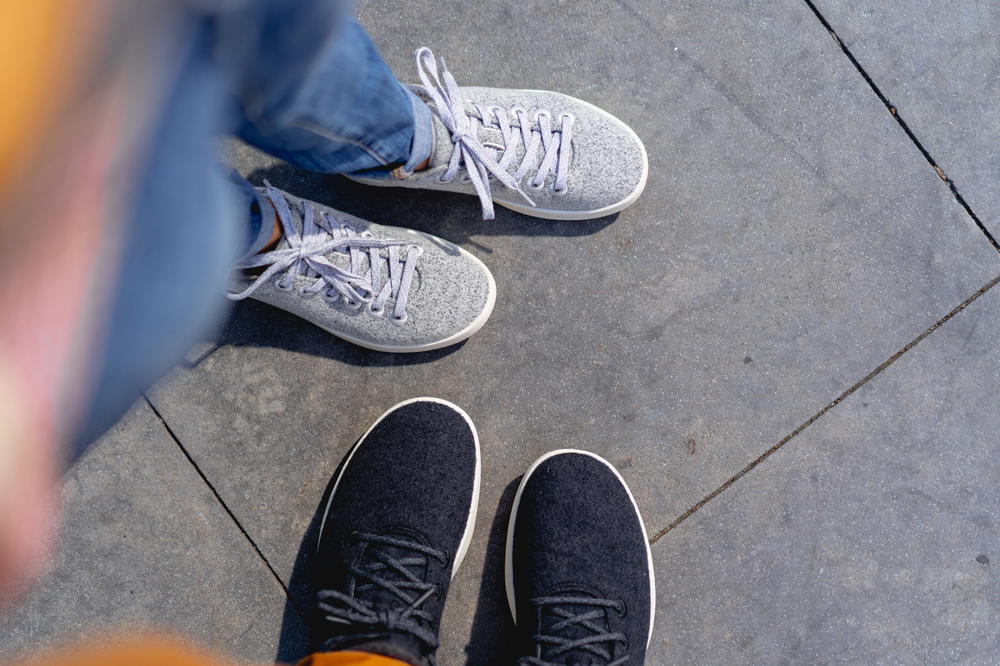 Why do we choose Allbirds for our travel shoes? We review popular Allbirds styles, and detail our experience on the quality, fit and style of this brand for a trip.
This article may contain affiliate links. We earn a small commissions when you purchase via those links — and it's free for you. It's only us (Becca & Dan) working on this website, so we value your support! Read our privacy policy and learn more about us.
Table of contents
Close table of contents
Allbirds is a sustainable footwear company that makes washable and cozy shoes for all seasons. We've enjoyed trying out their shoes in a few styles, from water-resistant high-tops to wooly walking shoes that look great with casual jeans. What's more is that Allbirds focuses on a zero carbon footprint, using sugarcane and plants as shoe materials.
View our existing reviews!
We like Allbirds for their style, sustainability and comfortable shoes. We started wearing Allbirds in 2018. We took our first pair with us when we visited Ireland. You can see us both wearing our pairs in this photo!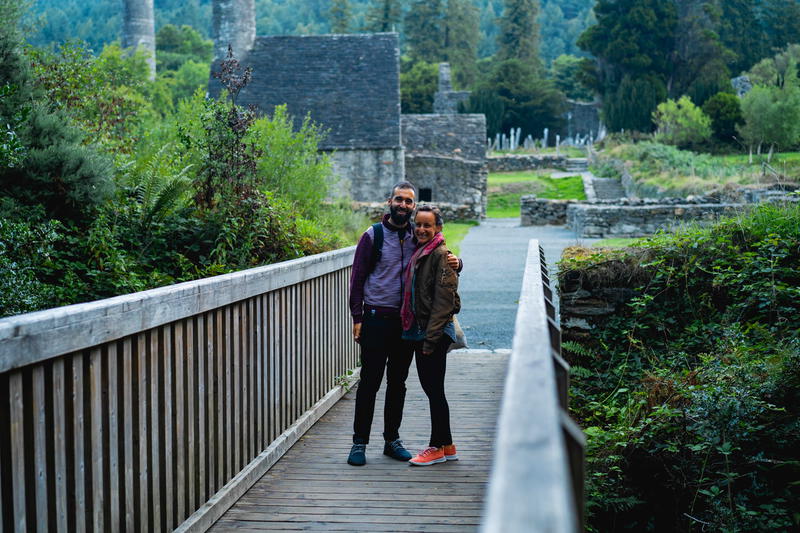 We've grown to know the brand and have some helpful tips to share with you before you buy a pair of Allbirds, or Allbirds apparel.
Where to buy Allbirds?
You can visit this link to start browsing Allbirds.
Or, you can check out Allbirds at some of their locations in the US and beyond. You can view all of the up-to-date in-store locations here.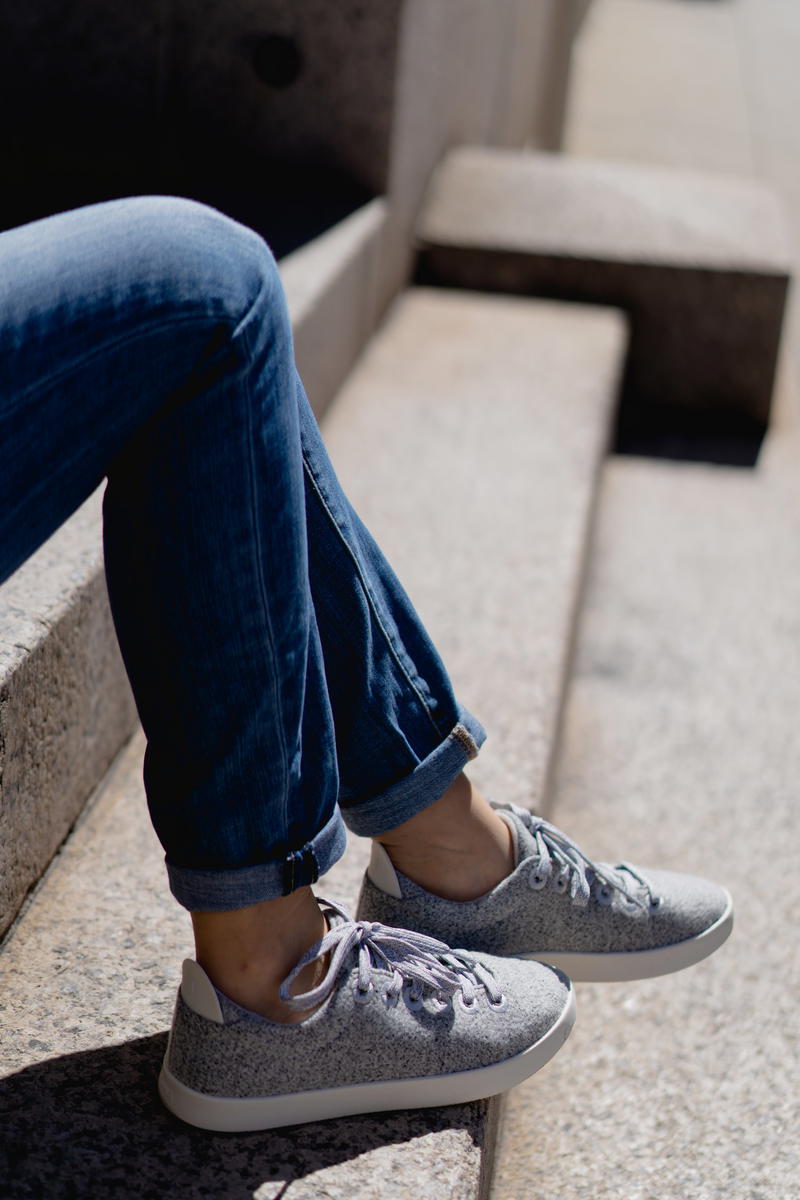 How to wash Allbirds shoes
Each shoe might have its own care instructions based on its primary type of material. On each shoe's product page, you'll find a care guide that details exactly how to wash and clean that specific pair of shoes.
Generally, most Allbirds are machine-washable. It's recommended to place the shoes in a delicates bag (or they also recommend a pillow case) to keep them separate from the other items that you are washing. This would also keep them from scuffing up your washing machine, if that is a concern for you!
Before putting them into the washing machine, you should take the laces and the inner soles out. It's a good tip; I've had shoelaces wrap around the spinning console on a washing machine, and that's not good!
Use a gentle wash cycle and never put your shoes in the dryer! You can let them air dry and it might work out well to put your shoes in a sunny spot or leave them outside on a warm day.
If specific shoes are made of delicate material or have some sort of special coating, like the Mizzles fluorine-free water-repellent treatment, it's better to spot-clean them.
In any case, when you wear your shoes after they've dried, they should bounce back to their normal shapes.
Allbirds has a good care guide, but I didn't see them mention spot-cleaning certain types of shoes. It's probably better to browse the Allbirds site and look at the care instructions for each shoe that interests you.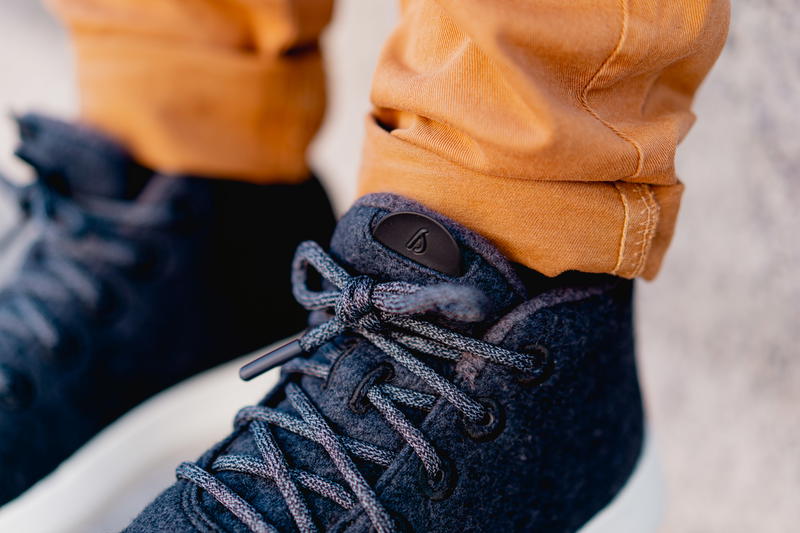 How long do Allbirds last?
From my experience with shoes, you should aim to get anywhere between 250 - 1000 miles out of a pair before the cushion totally wears out.
I replace my running shoes every 350 miles. I really feel the difference between an old pair and a new pair, and I even get mild pain and discomfort while running in old shoes.
I would estimate that an average user of Allbirds should have their shoes last for 2 years.
I get this number from personal experience, having worn my first pair of Allbirds for that duration of time. I have a new pair of Allbirds that I wear when it rains, and on special occasions (because they look cool with a suit and with business casual attire). I only walk a few miles in them, and tend not to walk for miles in them or anything like that.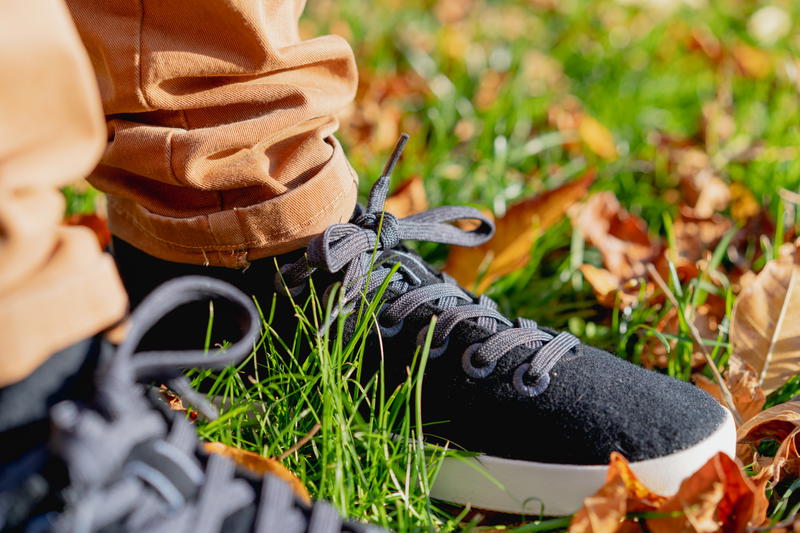 Given the long lifespan of shoes if you're not running marathons in them, they might even last longer if I don't walk long distances. If you do walk a lot in your Allbirds, what are some ways that you can extend the life of them?
Replacing the innersoles might help you get some more life out of your shoes. A fresh pair of laces might help them look nicer, but won't help you with any cushion. Aside from those things, I don't have anymore ideas! And did you know that if you walk into most Allbirds stores and if you're wearing your Allbirds, you can get a free pair of fun-colored laces?
When you are ready to part with your Allbirds shoes, consider donating them. Look into your local shoe store or local running store and see if they have a shoe donation program.
Does Allbirds make good running shoes?
For some people, yes. For me? Kind of.
Some people have run 5k races and even marathons with their Allbirds. Allbirds now makes a wide variety of running shoes for different terrains. They have the classic Tree Dashers and also some Trail Runners.
When I tried on the Allbirds running shoes, I didn't feel entirely stable in them. Or, I didn't feel as stable as some of my other running shoes that I own, like Hoka and Brooks.
For running shoes, I think it comes down to the type of feet you have, your arch, your running style and overall preference for a type of a shoe.
I do really like the look of the Allbirds running shoes. They're modern and unique, and something about them just goes well with regular jeans. For me as a runner and marathoner, I would rather run in shoes that are ugly if it were good for my feet, than shoes that look nice.
I might give the Allbirds running shoes a try again, but I have low arches and have to be mindful of that. If I do, I will be sure to update my opinions here!
Which Allbirds shoes do we recommend?
I've tried the class Allbirds Wool Runners, the Wool Pipers and the Wool Runner Up Mizzles. All are similar in that they are comfortable and have their own unique styles that can be worn in a variety of ways.
Becca has tried the Tree Runners and the Wool Pipers. She really enjoys how casual they are and how easy they are to style with many different outfits (including jeans, and she is picky about this!).
Before thinking about a specific recommendation, I would first think about your use case for when you want to wear Allbirds. Going for a run? Shoes to travel with? Go on a hike? Wear around the house? All of the above?
Then, I would take those features and apply them to their product pages and see what you can find. Allbirds makes shoes that fit most occasions, like working out, walking, hiking and lounging around the house.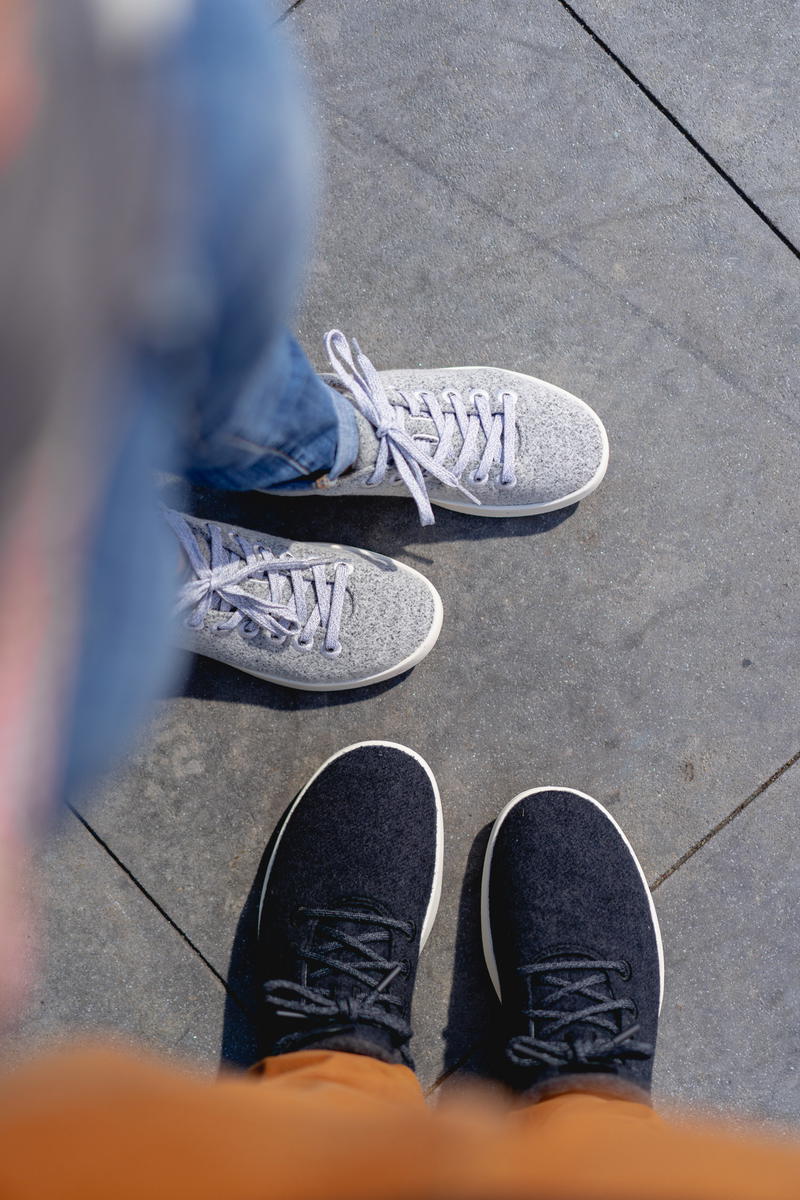 Do Allbirds shoes come in half sizes?
Only some pairs offer half sizes. You'll find half sizes available in the Tree Breezers and Dashers styles. For the other styles that don't offer half sizes, you'll have to decide if you should size up or size down.
In my experience with Allbirds shoes, they really do fit true to size. I wear a 10 and every pair that I get in a 10 is perfect. If you normally wear a half size, I would personally size up, because wearing shoes too snug aren't too comfortable. And, when you combine them with socks, you may find yourself getting close to the size you need.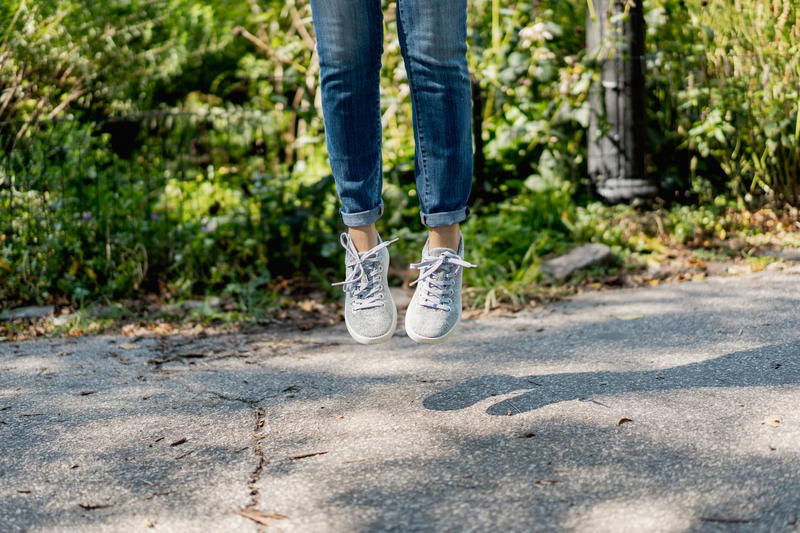 What types of products does Allbirds sell?
Allbirds are known for their shoes, but they also make sustainable apparel, face masks, socks, underwear, hats and scarves. Some of these make really awesome gifts!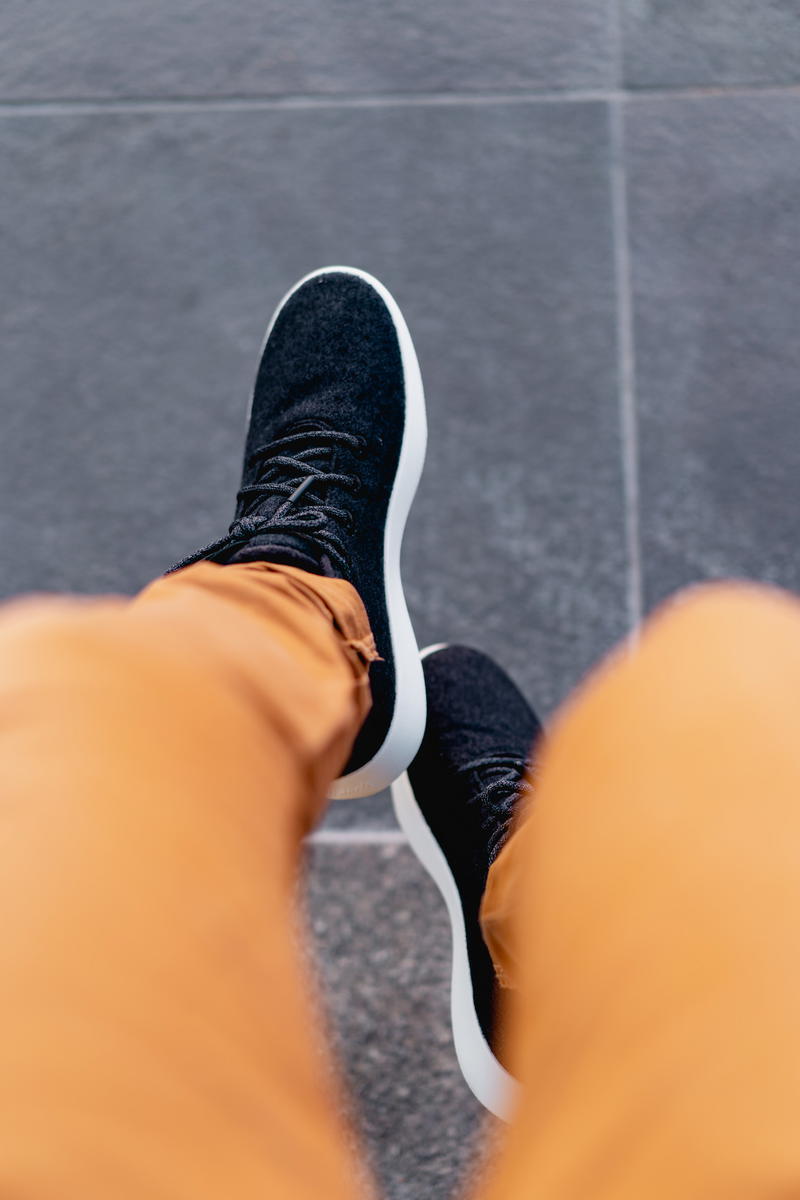 What are some of the benefits of Allbirds?
Allbirds is a sustainable company and certified B Corp. The company aims to cut its carbon footprint. Allbirds makes a lot of its products from blends of natural items like sugarcane, eucalyptus and wool.
Where do Allbirds fall short?
Allbirds tend to fall short in their footwear for people with flat feet. If you order Allbirds shoes, be prepared to use your own arch support inserts because we generally feel that the insoles of Allbirds are very flat.
If you have high arches, these shoes should feel fine for you, as most reviews will tell you.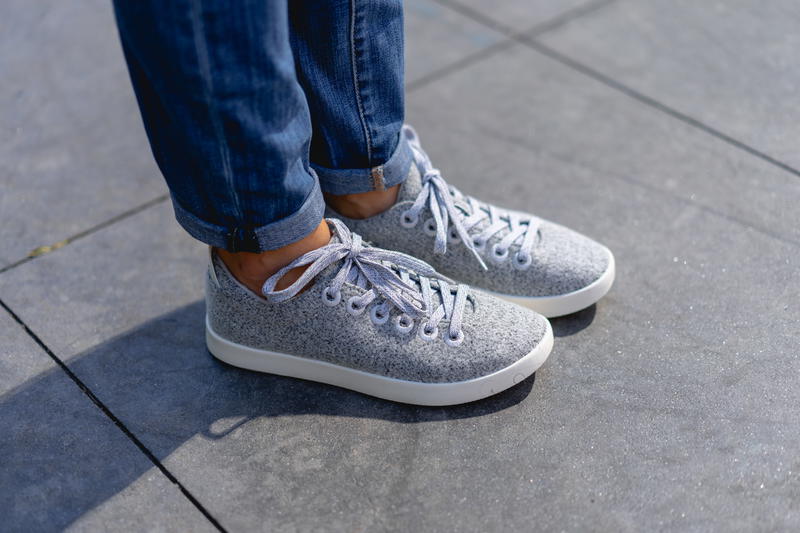 Does Allbirds offer a return policy?
Yes, Allbirds has a no-questions-asked return policy for products bought within thirty days of when you want to return them. The company donates lightly-used shoes that get returned to the organization Soles4Souls.
For returning or exchanging apparel, you must have the product labels intact in order to initiate your return or exchange. Gifts can also be exchanged or returned within thirty days of purchase.
Enjoyed our article?
Consider supporting us! We're a 2-person team (learn more about us here) and your support enables us to create quality content. Thank you!
Explore our other favorite brands!