DUER Review: What to Expect
Written by Dan
•
Updated on October 18th, 2023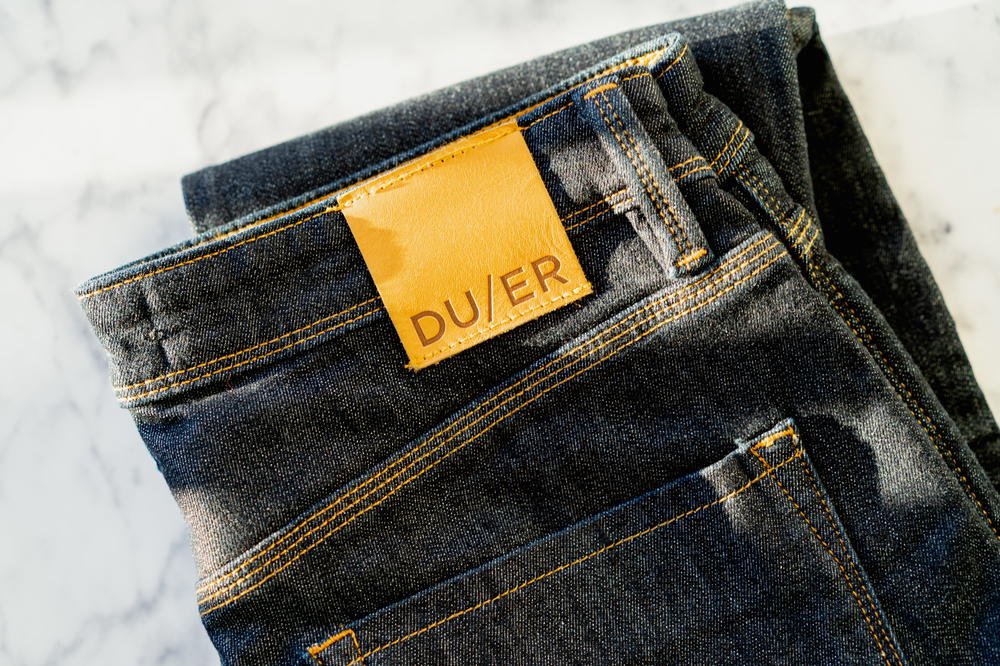 Does DUER make travel-ready apparel? We've tested DUER's products in jeans, joggers, shorts and more, and list our reasons for why it's a trustworthy travel brand for your trip.
This article may contain affiliate links. We earn a small commissions when you purchase via those links — and it's free for you. It's only us (Becca & Dan) working on this website, so we value your support! Read our privacy policy and learn more about us.
Table of contents
Close table of contents
DUER is one of our favorite brands for high-quality denim. Their jeans, for both men and women, have a signature gusset that you have to feel to believe. We'll just say that much. For their other clothes, though, DUER rounds out their collections with ultra-lightweight shorts, joggers, tees and accessories, so that you can look good and be ready for adventure.
Where to buy DUER?
In addition to shopping online with DUER, the company does in fact have physical store locations!
Up to 50% off!
The DUER deals are still live! Get up to 50% off select styles, now including Winter Denim.
The two DUER flagship stores are in Los Angeles, CA, and in Denver, CO. As for stores in Canada, there are brick-and-mortar locations in Vancouver, Toronto and Calgary. I've been to the one in Vancouver! That was where I bought my first pair of DUER jeans that I wore so much, I wore them to bits and had to replace them with a second identical pair.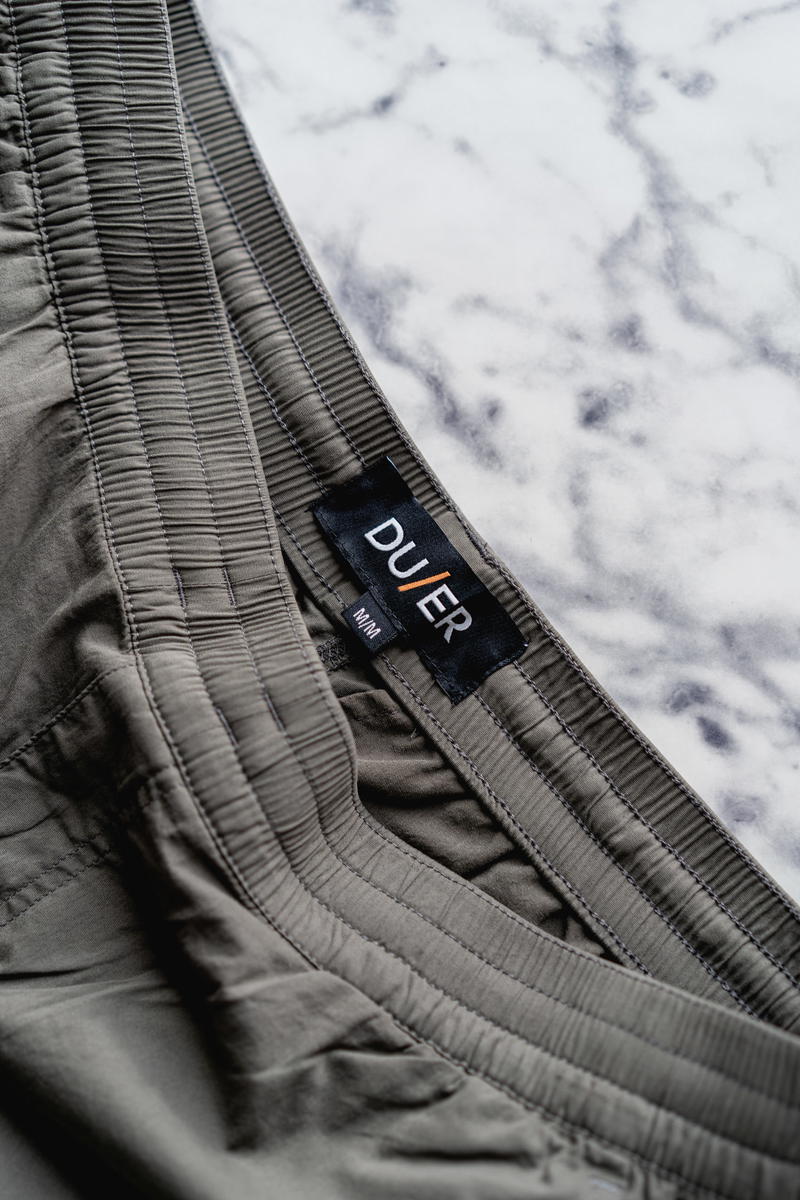 What types of products does DUER sell?
DUER is not just a jeans company. In addition to jeans, DUER sells non-denim pants, joggers, shorts, tees, sweatshirts, jackets and accessories.
For women, it's mostly the same. The women's line from DUER consists of jeans, pants, joggers, jumpsuits, tees, sweatshirts, jackets and other accessories.
We've tried a whole host of items from Duer, from the AC shorts and performance denim to the joggers that I list in this list of the best men's joggers.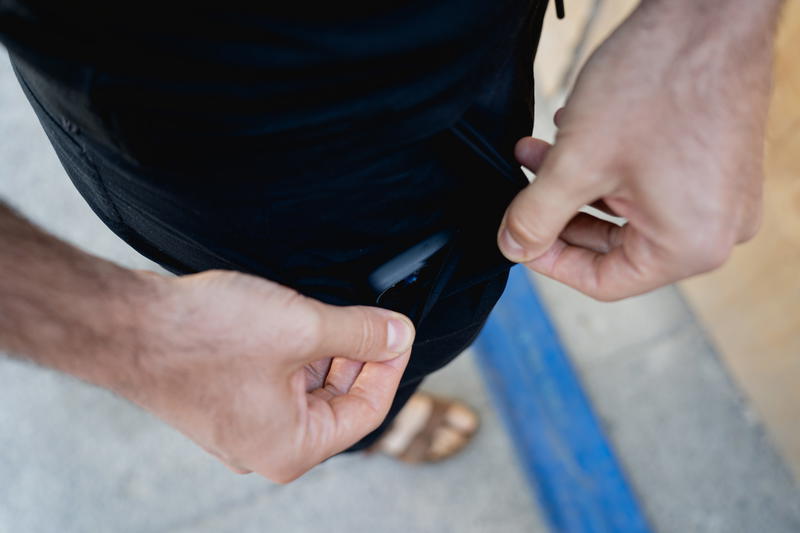 What are some of the benefits of DUER?
Benefits of the DUER brand come in the garments' builds. What comes to mind immediately is the signature gusset in DUER jeans, which I talk a lot about in my reviews of the DUER Performance Denim and also the Fireside Denim Jeans for winter.
DUER fabrics also point to comfort and style, which I can attest to. My DUER jeans are flattering, look great, last a long time and stretch, too. DUER has created proprietary and unique fabrics for their apparel, crafting some timeless and attractive looks for men and women.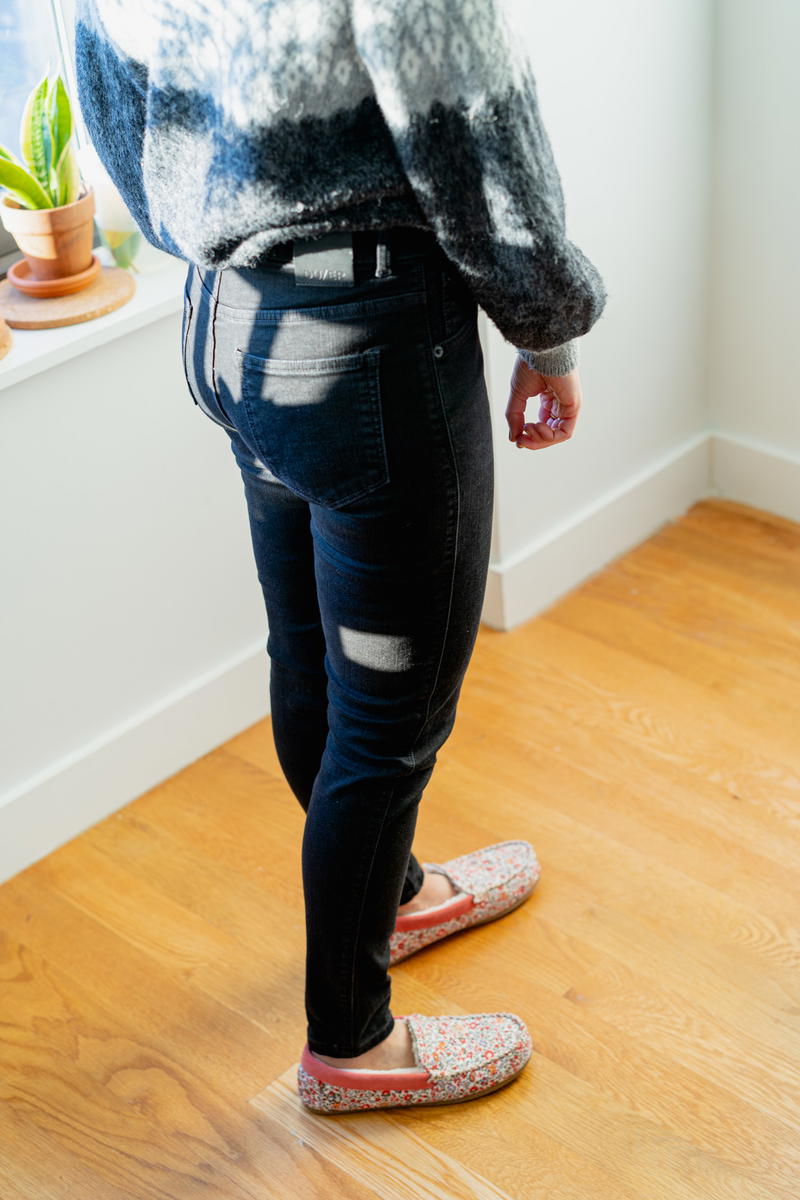 Where does DUER fall short?
In my opinion, DUER is a great brand that does not have too many shortcomings. The only thing I can think of is in terms of women's sizing, for Becca, she found the tops to be quite large given the sizing she ordered, as she's an XS across the board. The tanks and tees were too wide and long.
DUER has a lot of products, so while not everything is for everyone, it's probable that you will find something that suits your needs. For example, I'm not in love with every pair of joggers that DUER makes, and I tend to be more of a fan of their jeans (which is why I keep buying them).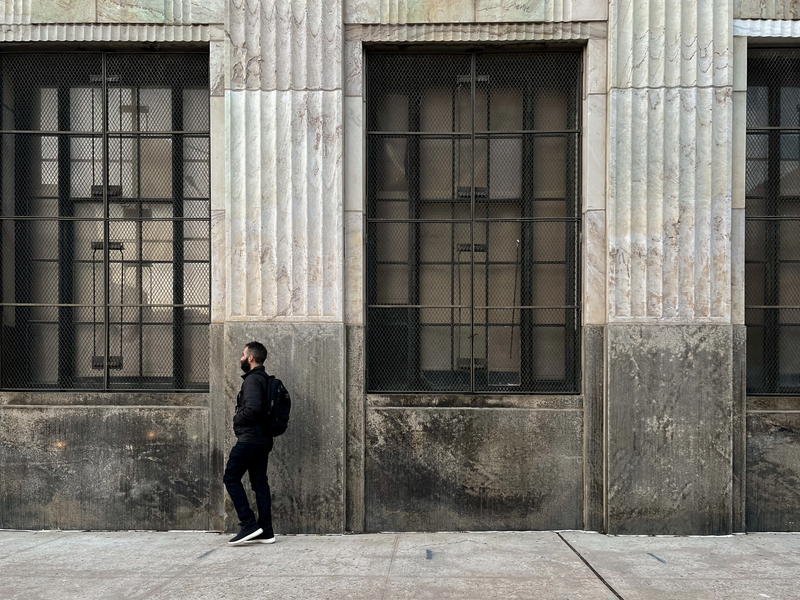 What is the DUER return policy?
I like that DUER has a 30-day return policy. In fact, Becca and I have used it, when some items came and were too big. We also used their exchange policy to return a few items, get the full value back on all of them, and then use the sum of them to shop the DUER site and try new products with the refunds.
Note! DUER has an extended holiday return policy for any products purchased between November 1st and December 24th. You can return or exchange these until January 15. Typically, all regular-price orders (which does not include "Last Chance" items) are able to be returned and fully refunded within 30 days.
Items for return must be unworn and must have original tags.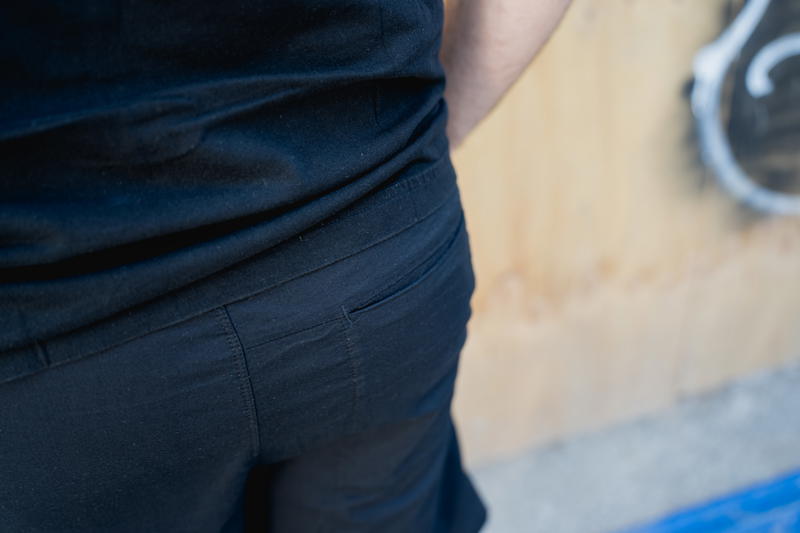 Enjoyed our article?
Consider supporting us! We're a 2-person team (learn more about us here) and your support enables us to create quality content. Thank you!
Explore our other favorite brands!