Litchfield County Travel Guide: Nature, Dining and Small Town Charm
Written by Becca
•
Updated on September 19th, 2023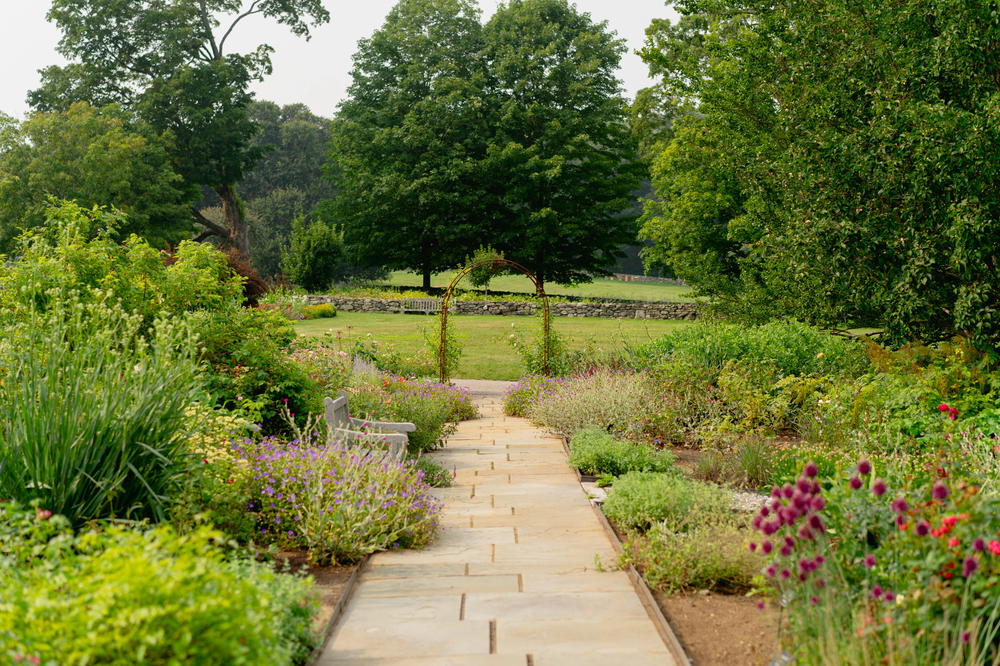 What should you do with a long weekend in the Litchfield Hills? See our travel guide for Litchfield and Bantam, with recommendations from locals for dining, drinking and shopping.
This article may contain affiliate links. We earn a small commissions when you purchase via those links — and it's free for you. It's only us (Becca & Dan) working on this website, so we value your support! Read our privacy policy and learn more about us.
Table of contents
Close table of contents
I had heard of Litchfield, CT, but had never had an opportunity to take a trip up, so we decided to plan some travel.
Behold: the Litchfield Hills of Connecticut is akin to the Berkshires of Massachusetts and the Hudson Valley region of upstate New York. It just gets a lot less press!
I'm here to tell you that this lesser-known vacationland is well worth your time for a visit, a long weekend or even a week away for relaxing.
The Litchfield Hills is a collection of small towns that range in size, in northwestern Connecticut, which is Litchfield County. Among the rolling hills are small lakes, farms, wineries, breweries, distilleries, historic inns, lovely nature reserves and lots of shopping and dining. We stayed for three days and two nights in Bantam, which is five minutes from Litchfield and was a great central location.
What's stopping you from booking your next trip to Litchfield and the surrounding towns? Here's my guide to how we spent three days in the region, based in Bantam, and what we think are the best places to go and things to do!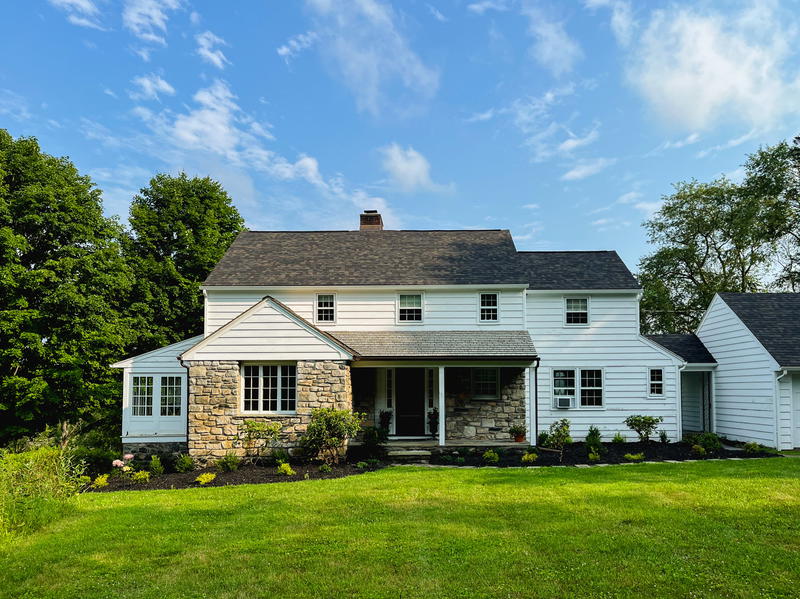 Where to stay in Litchfield County
The Litchfield Hills has several towns to stay in, from Torrington (the largest city) to Bantam (pretty much the size of a village). There are also the towns of Litchfield, New Preston, Washington, Woodbury, Warren, Kent, Cornwall, New Milford, Salisbury and Goshen.
Airbnb recommendation
There are various Airbnbs in Litchfield County — some are located right outside towns, like where we stayed, while some are more remote, for a secluded getaway. I recommend booking well ahead of time, as the busiest season for travel to Litchfield County is between May and October!
The Litchfield Farmhouse
We chose to stay at this three-bedroom restored farmhouse on the main road that goes through the town of Bantam. The house is a three-bedroom vacation home located on a charming property near Bantam Lake. The house has been recently redone, so it has modernity meeting old traditional charm through the owner's (Lisa) thoughtful decorative touches like stylish furniture and art.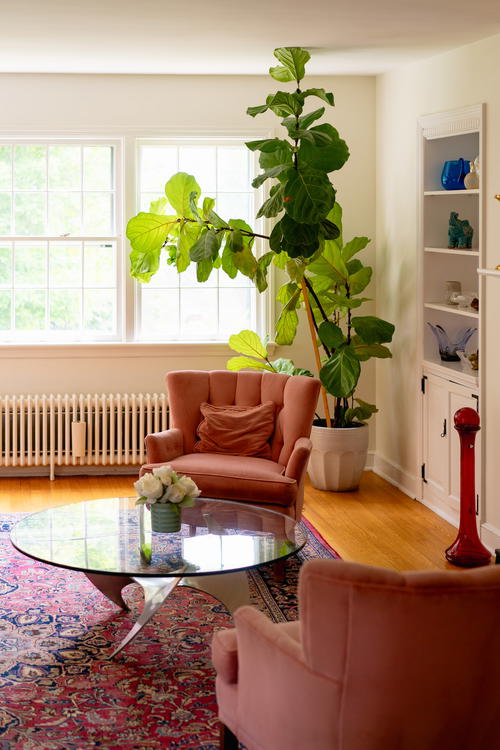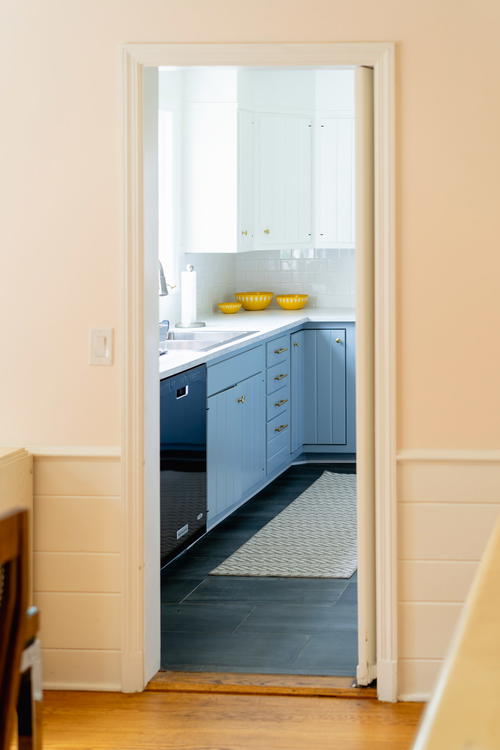 Actually, the most unique element of the whole house is Lisa's eye for design and antiques. Every room is outfitted with interesting furniture, art, decor, tables and lighting. Our photos tried to do it justice!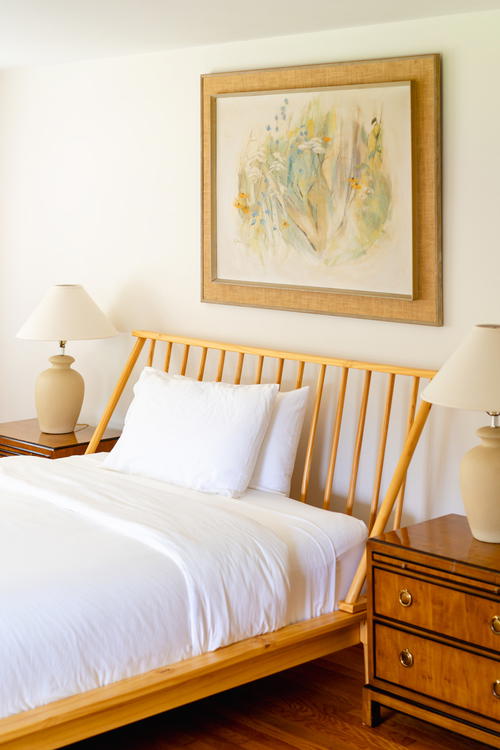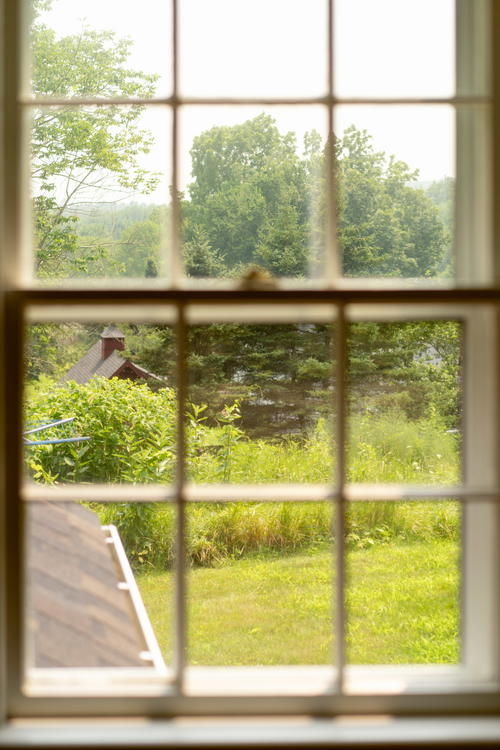 The house has gorgeous natural light, a full set of amenities like kitchen essentials, as well as a dishwasher, toaster, blender and grill, plus private outdoor space and a dedicated workspace area, should you need to work remotely while you travel.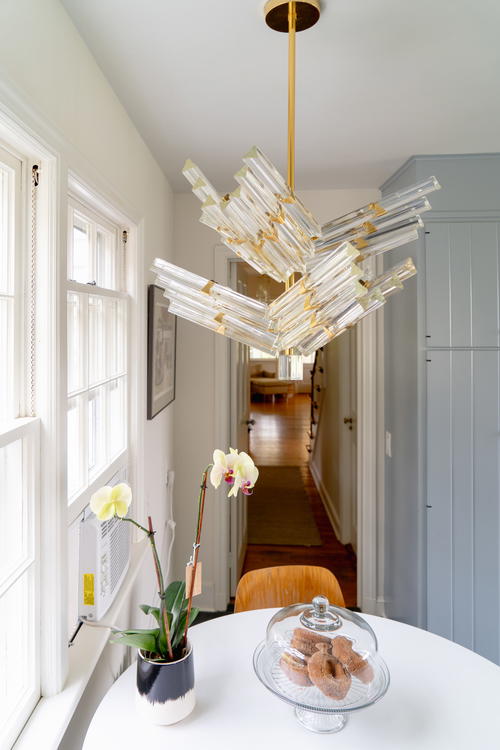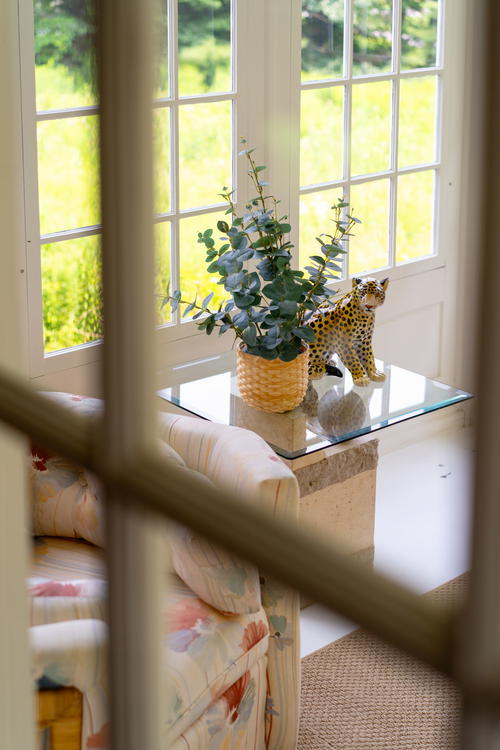 You can see the details of the farmhouse at its Instagram, and you can book directly on Airbnb. The location of the house is right down the road from Bantam's downtown, and only five minutes from central Litchfield by car.
Thank you to Lisa for having us in your lovely vacation home! It was one of the best parts of our trip.
Hotels in Litchfield County
There are lots of hotels at every price point in the Litchfield Hills, making it easy to find something within your budget. Check out these highly-recommended hotel stays.
Winvian Farm
Don't let the name fool you: Winvian Farm is a one-of-a-kind hotel in Litchfield where luxury meets a certain 'wow' factor that could have you sleeping with a helicopter in your hotel room. I am not joking!
The Winvian is a luxury resort cottage hotel with 113 acres of property and five-star dining options. With our short tour around the restaurant, bar and the exteriors of several of the cottages, we were blown away by the pristine grounds and architecture.
All the cottages are different, with maritime, forest, art, golf, "Connecticut Yankee," library and music, just to name a few. See more of the photos of these cottages on the website.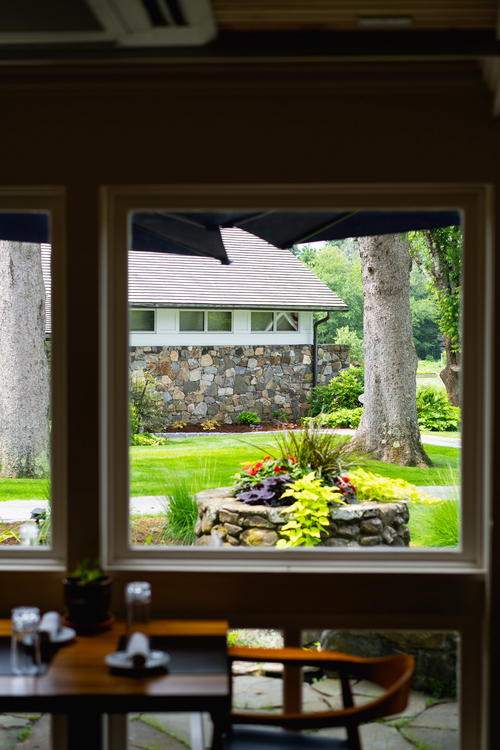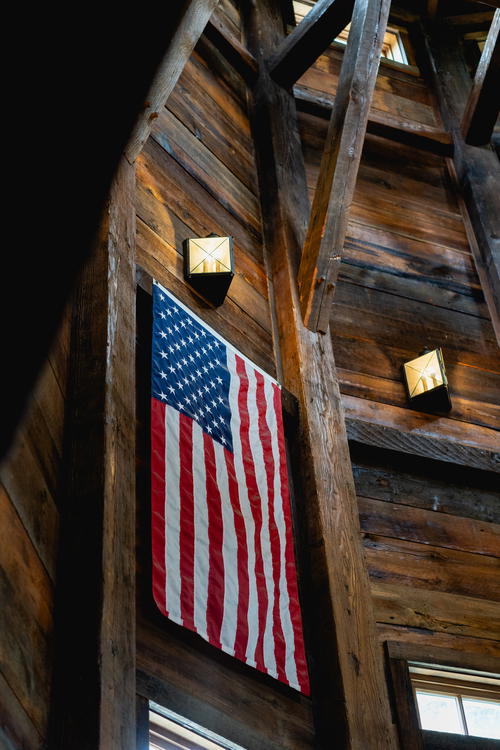 The Winvian also has one of the top ten spas in the entire country, with a luxurious spa experience you can find more about here.
Winvian Farm is popular for weddings, as well as corporate retreats. In fact, during our tour, the entire hotel had been booked out by a company trip.
The Winvian is an excellent choice for accommodation in Litchfield County if you are looking for an upscale stay like no other!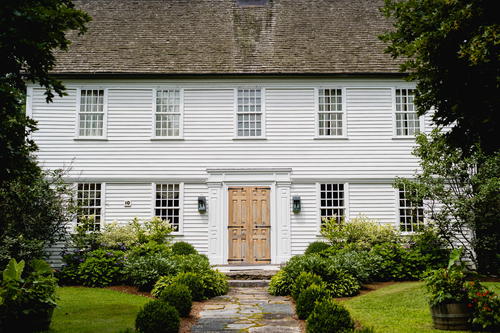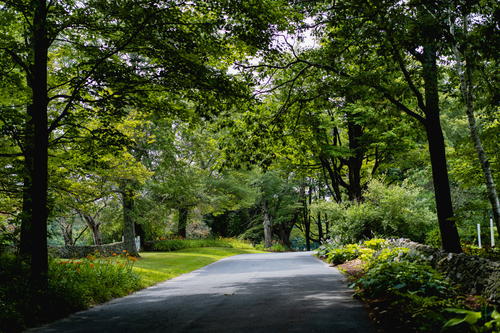 Litchfield Inn
This accommodation option is located right outside Litchfield's town center and is a picturesque and "very New England" colonial estate turned into a hotel. There are 12 bespoke rooms and 20 more "classic rooms" to choose from, depending on your budget and the size of your group.
Everything about this hotel is totally classic and ready for a photo, from the surrounding greenery to the charming lobby. The staff will help you plan your Litchfield County adventure, whether you're into hiking, fishing, horseback riding, vineyard-visiting or dining.
You can complete your booking on Booking.com for the Litchfield Inn. Note: the hotel is also a beautiful choice of a wedding venue.
Mayflower Inn
The Mayflower Inn is a gorgeous hotel in Washington Depot located on 58 acres of landscaped woodlands and it is quaint beyond belief. If you are looking for a boutique stay in the Litchfield Hills, look no further: the Mayflower Inn is idyllic, with its elegantly designed main building, the "WELL" spa, and aesthetic guest rooms and suites.
The hotel is available for booking directly on Booking.com. The Mayflower Inn is a part of the Auberge Resorts collection.
Hopkins Inn
This classic Litchfield County hotel has a beautiful view overlooking Lake Waramaug and is located in Warren, CT. It's been around since 1847 and honors the heritage of the region.
If you don't wind up staying, you can check out the restaurant on site, which is open every day except Monday. See more about this accommodation at the website.
Helpful Tip
Before you get started on your trip, we have a tip for you! There are some roads (and even parts of some towns) where cell signal is hard to come by, depending on your carrier. We recommend downloading some maps from Google Maps before you leave, so that you're never without directions during your road trip!
Nature to visit in Litchfield County
Take a hike through the Litchfield Hills (none of them are very tall)! This area is great for beginner hikers, families with small kids, groups who want to get into nature, but not get too sweaty, and for people with dogs on leashes.
A great website for figuring out your first hike in the Litchfield region is the Discover Litchfield Hills website, which lists cool thumbnails of all the hiking options and links to Alltrails.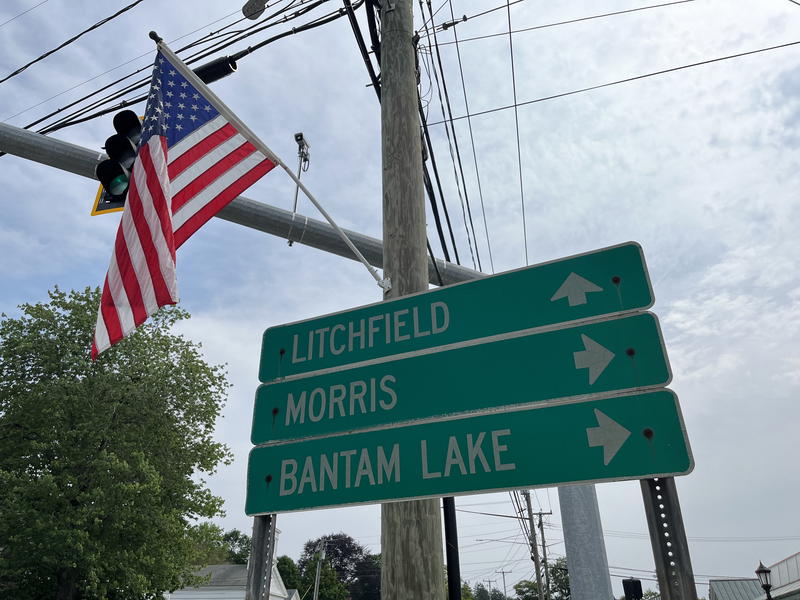 White Memorial Conservation Center
Just minutes outside Litchfield is the White Memorial Conservation Center, which is a very small complex of buildings pertaining to the White Monument Nature Preserve, the largest natural reserve in the state of Connecticut!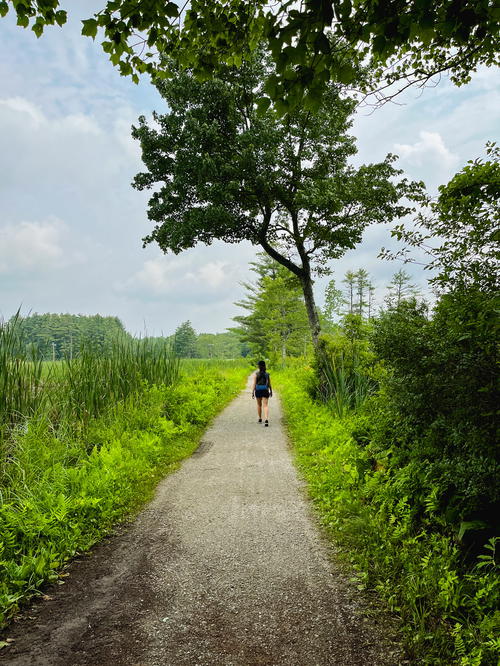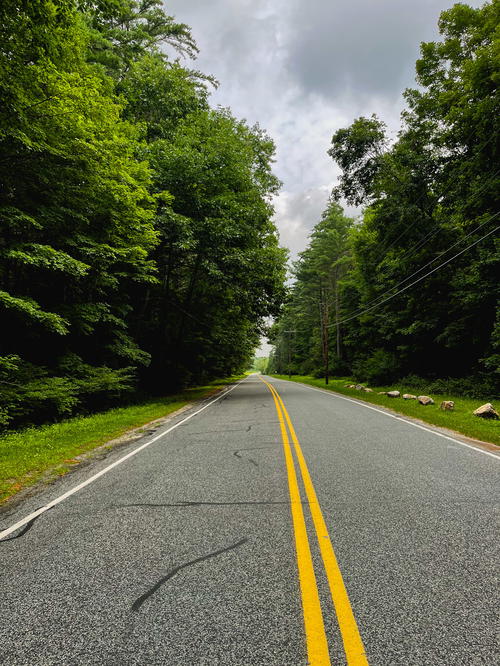 Starting here, the closest hiking path is a short lake hike, the Sawmill Trail. Next, opt for driving back toward Whites Wood Road for some flat paths going through a pretty evergreen forest. The paths all lead to a pond with some marsh life and tall wetland plants.
The entire area is great for hiking and wildlife spotting. You might even see a beaver!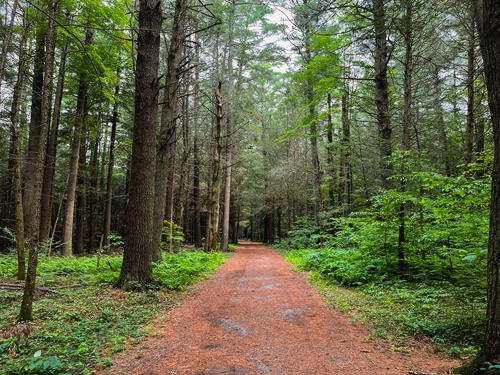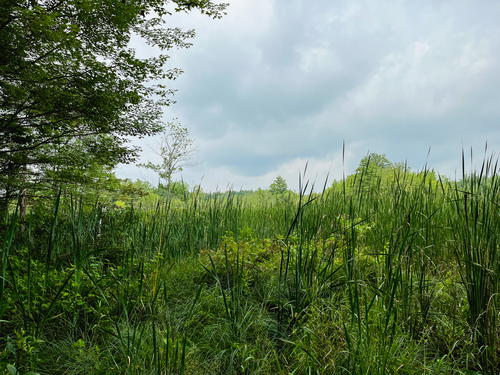 Little Pond Boardwalk Trail
For our current hiking preferences (traveling with a baby), I really like a good boardwalk trail. The Little Pond Boardwalk Trail goes through a wetland environment and crosses the Bantam River. To start, there is a walking section on dirt and gravel, and after about five minutes, the wooden boardwalks begin!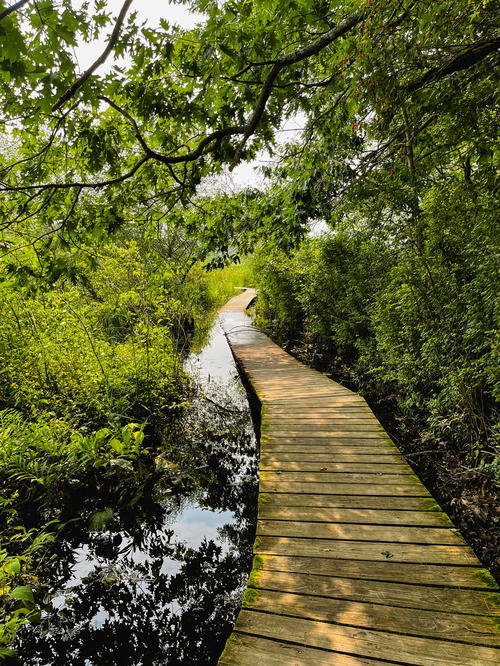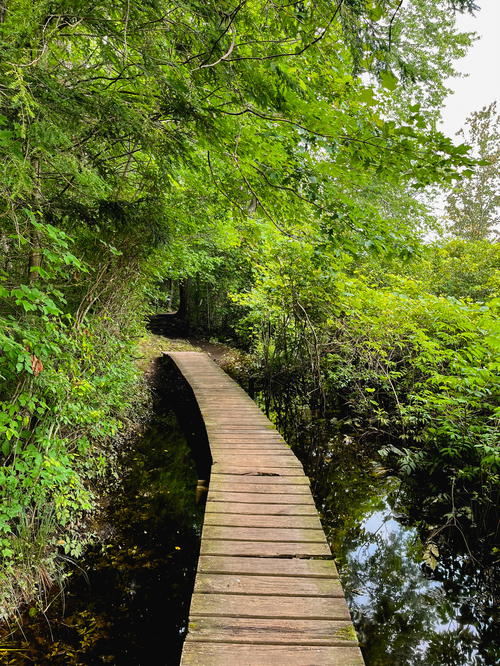 If you go in summer, note: flash floods tend to submerge portions of the boardwalk in both directions. We were only able to go a quarter mile to the left and to the right.
As a bonus though, this trail is open year-round, so it can be enjoyed for fall foliage, spring greenery and even in light snow.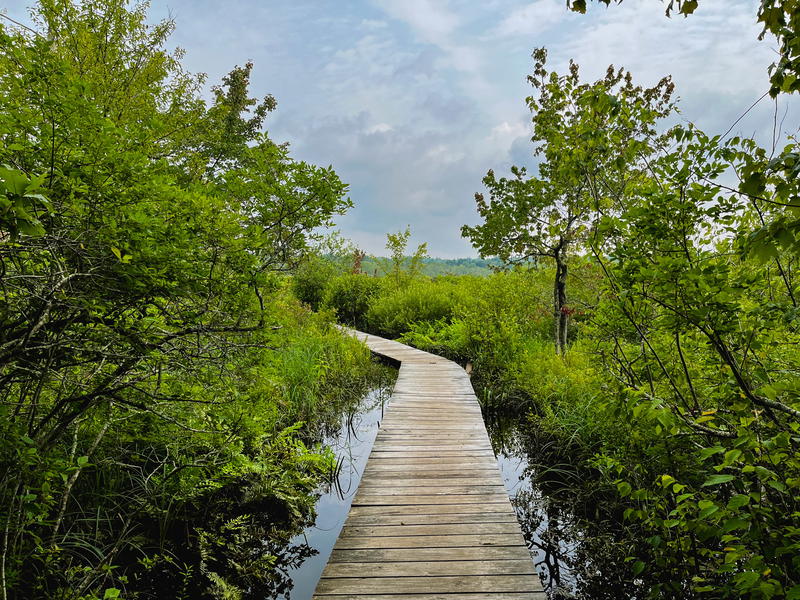 Lake Waramaug State Park
Recommended by our Airbnb hostess as her favorite swimming and "laying out" lake, this famous lake in the area is near New Preston and Kent. Lake Waramaug is known throughout the region as a pretty natural spot for sunsets, fall foliage, kayaking and picnicking.
Mt. Tom State Park
While in Bantam, you'll certainly see signs for Mt. Tom. Something worthwhile here is the Mt. Tom Tower, which has sweeping views of the area, and is accessed via the Mt. Tom Tower Trail. The state park is also nice for fun swimming in the lake.
Bantam Lake
This is a beautiful lake for boating and is actually the largest natural lake in the entire state of Connecticut! It's known for birding because of the large number of bird species that call it home. It's also popular for summer homes.
Kent Falls State Park
A friend recommended Kent Falls State Park, and I hadn't even heard of Kent Falls! The towering Kent Falls waterfall is delightfully easily accessible off State Route 7.
In fact, you can even see the falls from the road. Note: Driving into the driveway, there's a sign that says out-of-state cars need to pay a fee, but at no point was it enforced by any staff on site.
Once you park your car, head right toward the covered bridge for a three-minute walk toward the waterfall! In the summer, this is a popular place to cool off in the water. It's also a great spot for a BBQ or picnic, according to locals. Here is a short list on Alltrails of the available hike routes.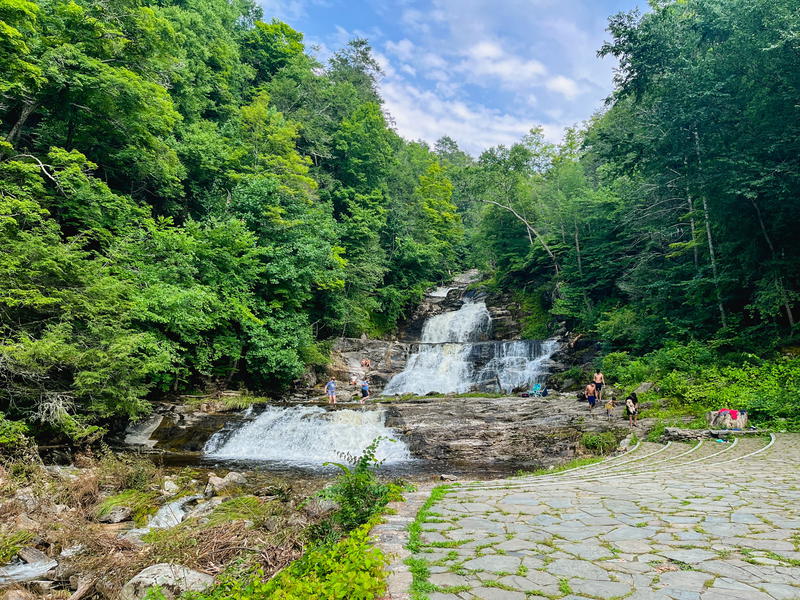 Things to do in Litchfield County
Whether you're into "beverage tours," history or activities, we were pleasantly surprised at all the things to do with which we could fill our days while in Litchfield County. See this list of some ideas of how to enjoy your trip through what we have found and some things to do that came recommended to us.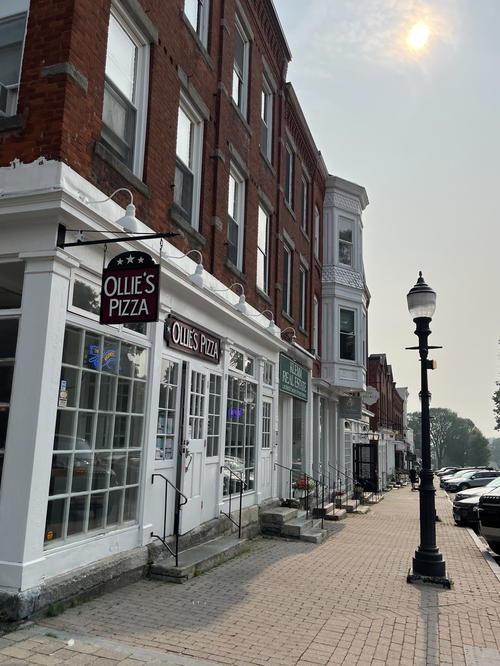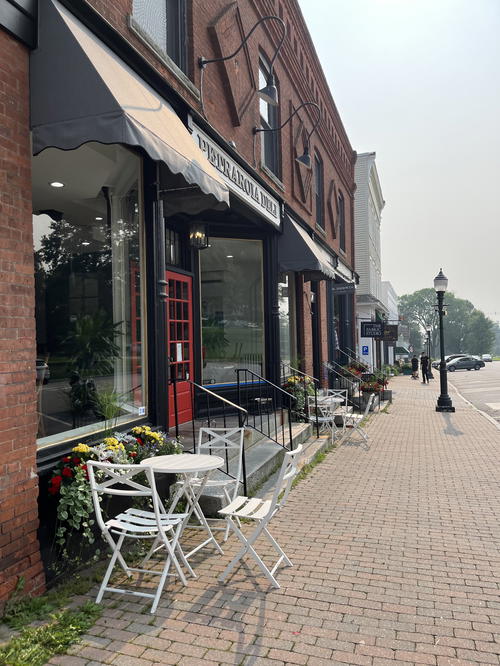 White Flower Farm Store & Gardens
In looking for something to do so that we could get outdoors, I came across the White Flower Farm Store & Gardens. True to its name, this is a flower farm with a flower store and some manicured gardens to walk through, right off Route 63.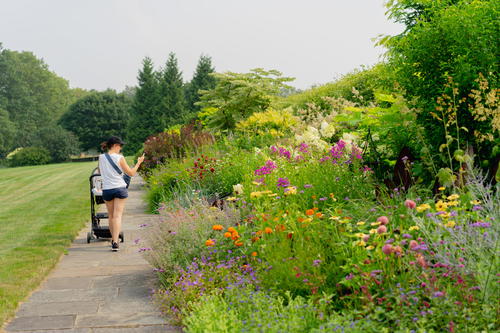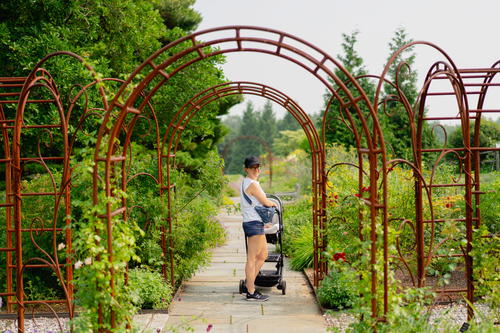 Given that we were traveling away from home, we weren't about to pick up a potted plant to sit in the car for three days, but we did want to walk with our daughter on the stone paths of the White Flower Farm Gardens. The flowers, in all their colors and varieties, are gorgeous!
We liked looking at the names of the flower species and admiring how they were arranged. I suggest going here with kids who like flowers and plants, or for a majestic relaxing walk!
The flower farm store and gardens are open every day except Tuesday and Wednesday, from 9 to 5. Here is the website.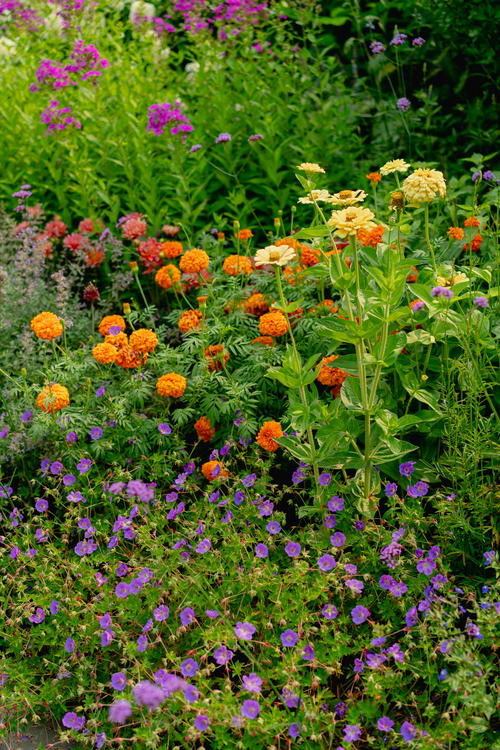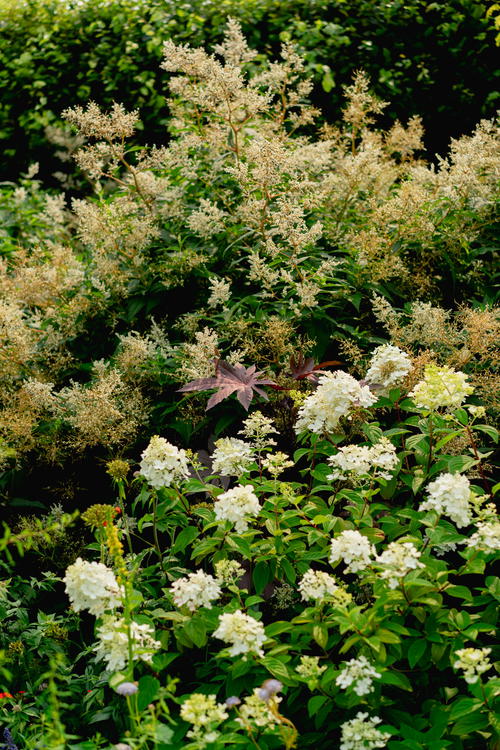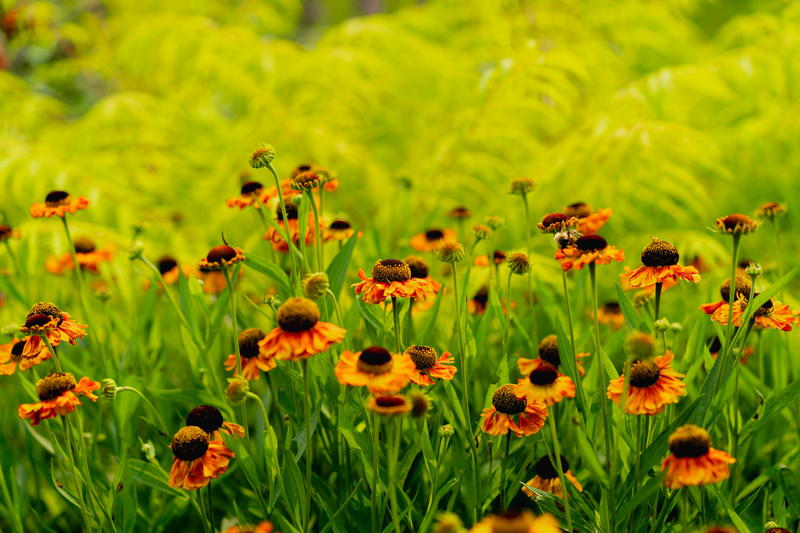 Litchfield Distillery
With free tours every day on the hour, the Litchfield Distillery is an excellent place to start your spirits-themed portion of your trip. It's also, in my opinion, a solid idea for something to do in the Litchfield Hills if it's cold, too hot out or rainy. Taste craft spirits like gin, bourbon and vodka, during your tour.
Also, given that many businesses are closed on one or two of Monday, Tuesday and Wednesday, the Litchfield Distillery is a great place to visit on these days because it's open every day of the week. It's located between Litchfield and Bantam on Bantam Road.
Sunset Meadow Vineyards
Sunset Meadow Vineyards (self-proclaimed as New England's finest) is open during the weekends from Thursday to Sunday and will almost transport you to European wine country. The vineyard is located in Goshen, and while you're there, you can dine and drink wine on a lawn overlooking a view of the vineyards. They also carry artisanal chocolate and cheeses to pair with wines. Not bad for Connecticut's wine country, right?
Hopkins Vineyard
Located in Warren, CT, the Hopkins Vineyard is more than 235 years old and has wine grown under the influence of Lake Waramaug. The vineyard has 20,000 plants and also hosts wine festivals, tasting events and live entertainment from time to time. It also is available for hosting weddings and other celebrations for milestones.
You can relax with a wine flight or other drinks from Connecticut-based beers and cocktails at the Hopkins Vineyard Wine Bar.
Bad Dog Brewing Company
Bad Dog Brewing is in Torrington, CT, and sources local ingredients to create small batch beer brews. The brewery is located in a historic firehouse, which makes for a special visit! Before you plan to go, make sure you've seen that the brewery is closed Monday, Tuesday and Wednesdays.
Kent Falls Brewing Co.
Kent Falls Brewing Company is Connecticut's first "farm brewery" and has a tasting room in which you can sample Kent Falls beers. If you're into beers, check out the beer list here. Note: this one is also closed Monday through Wednesday each week.
Housatonic River Brewing
This brewery is a brewery, taproom and beer garden located along the Housatonic River in New Milford, CT! They brew a variety of beers and host events like open mic nights. For visiting, note that the brewery is closed each Monday and Tuesday.
Where to drink (coffee shops & cafes)
Whenever we travel, one of the first things I do is look up cafes and coffeeshops where we can caffeinate in the mornings! I was happy to find several spots for coffee between Litchfield and Bantam. My findings are below!
Love Hearts Bakery
Open every day of the week, this casual cafe has sandwiches, soups, salads, cookies, cakes and breakfast. You might want to try the smoothies — they come in every color!
We met the owner Allison, who has had the cafe for 11 years. She told us that all the breads and baked goods are made in-house, which is amazing. We tried the homemade gluten-free vegan peanut butter granola bar and it was fantastic. So are the oat milk lattes and all the coffees!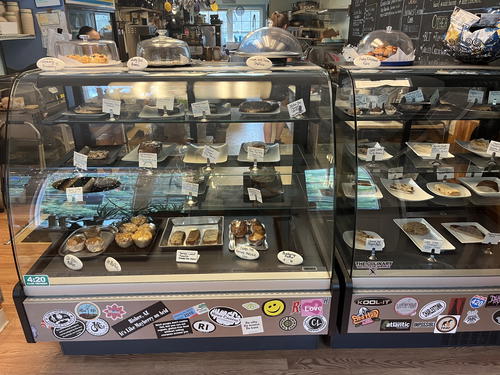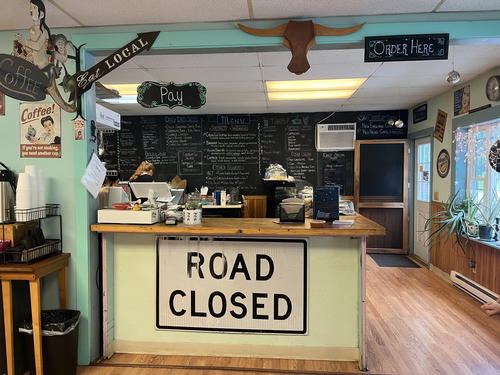 Love Hearts Bakery has a funky and eclectic environment with high-top tables, funny coffee signage and "six different types of flooring" if you look down, because the left side of the shop used to be a flooring store!
Arethusa a mano
This cafe located across from Arethusa Farm Dairy and Arethusa Al Tavolo is a classy coffeeshop right on Bantam Road. We sat both inside and outside, and enjoyed fresh coffee and lattes.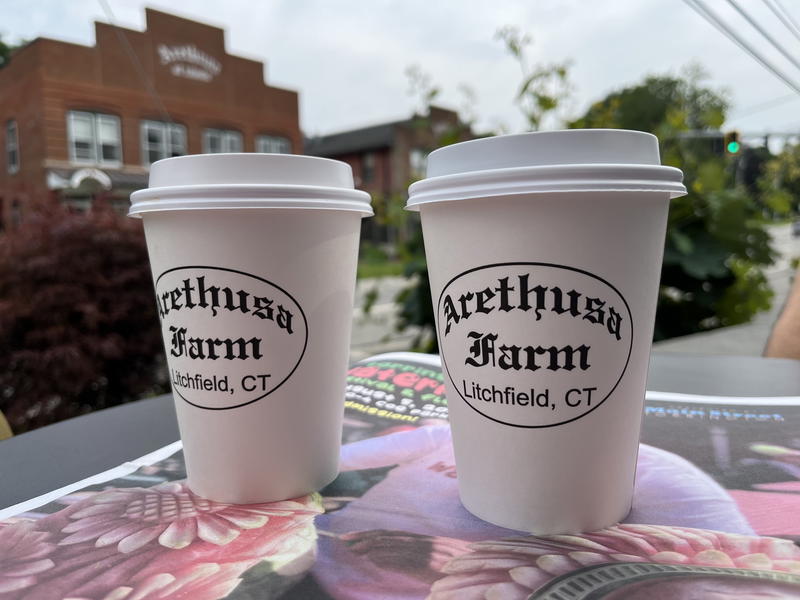 There is also an egg sandwich menu, as well as paninis and baked goods. Inside, you can see big black and white photos of cows from the Arethusa Farm, and if you look up, the ceiling fans are really unique. It is closed Mondays and Tuesdays.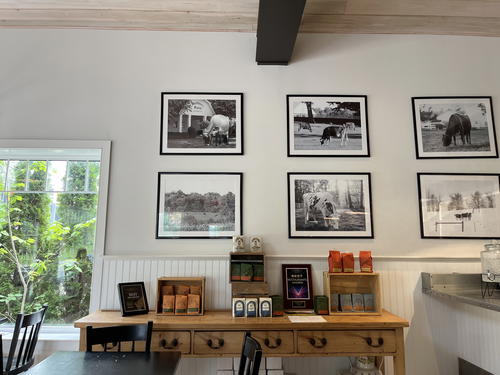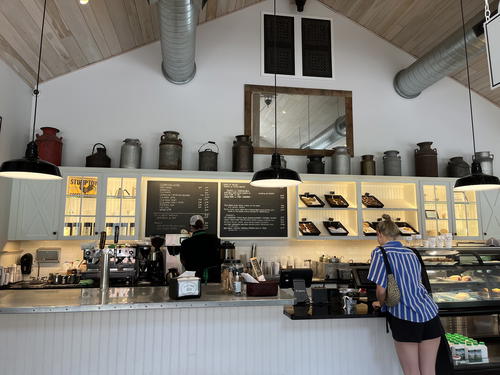 Krafted Brew Lab
This local favorite no-nonsense coffee spot is known as a hidden gem by the Bantam-Litchfield crowd. Check out the website to see what they sell in terms of beans and merch. Note: this cafe is closed on Wednesdays.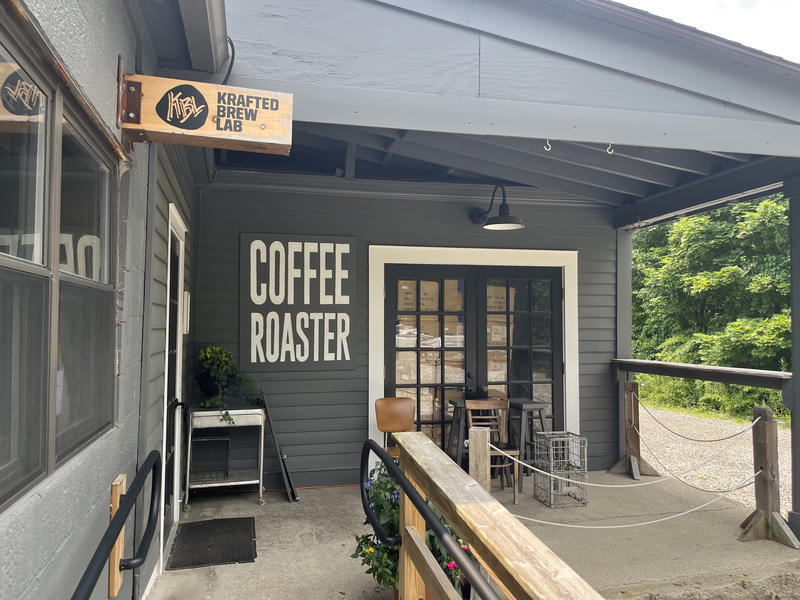 Toast & Co.
This local breakfast and lunch cafe is open starting at 6:30 am on weekdays, so you know they are not messing around! Toast & Co. specializes in smoothie bowls, their famous breakfast sandwiches, avocado toast and coffee/lattes. We wished we had time to go, as this one was on our list. What stood out to me was their gluten-free, vegan, keto and dairy-free options.
Espresso 59
Espresso 59 is located right on the main Litchfield Green and has delicious coffee, with delightful European-style treats and bites to eat, which are made on the premises.
Where to eat and dine out
Litchfield County has a wide array, and a great number, of options for dining (and ice cream), both in upscale fine dining and in casual eats. You can find quite a few restaurants serving farm-to-table cuisines with locally-sourced ingredients, as well as international eats like tacos, pizza and the like. The following dining ideas are all in Bantam and Litchfield, where we spent the bulk of our trip.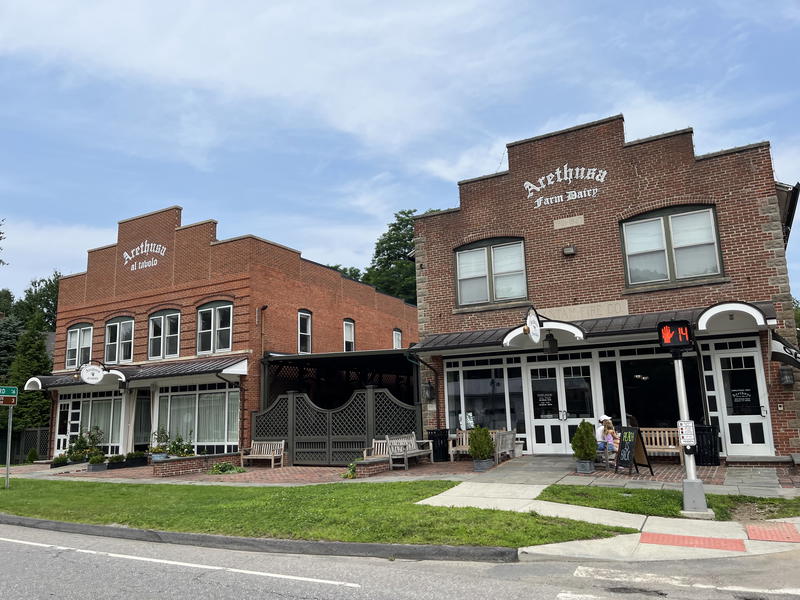 Arethusa Farm Dairy Bantam
Part of the Arethusa family of businesses, the Arethusa Farm Dairy ice cream shop is known for miles around! Arethusa's signature ice cream is for sale here in heaping cups and cones, and there's also packaged ice cream pints for purchase.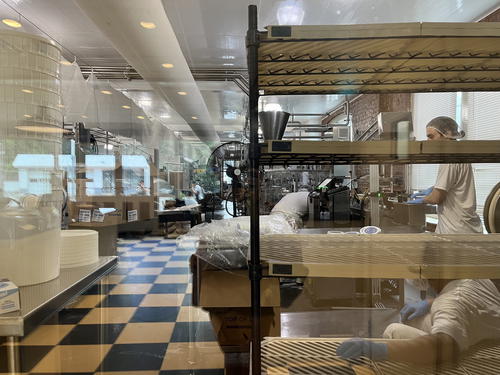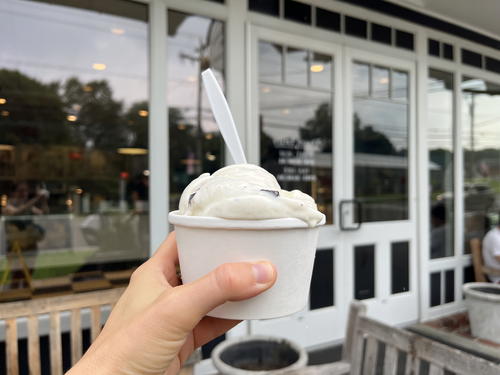 Note: the only seating is outside on about four benches.
Arethusa al tavolo
Arethusa al tavolo is Arethusa's fine dining restaurant headed by chef Dan Magill. The menu includes only Arethusa Farm dairy products and other fine ingredients and products in modern and classic American cuisine. The restaurant is closed on Sundays and Mondays.
Bohemian Tacos and Pizza
Located at the edge of Litchfield on the way to Bantam, this super funky joint has pink lights, an aquarium near the indoor tables and outdoor seating on a wooden patio with funny signage and deco. The tacos are awesome, and so is the pizza, which we took for takeout on a Monday. Note: this place is closed Tuesdays.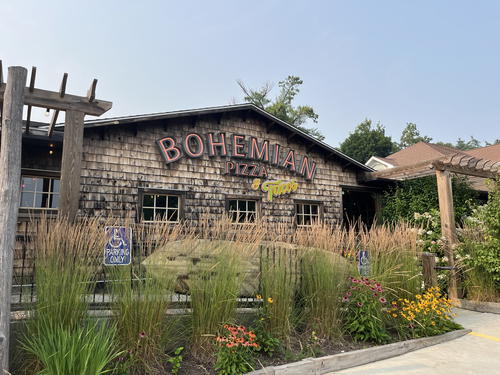 The Village Restaurant
The Village Restaurant is a popular downtown option right on West Street on Litchfield's main historic commercial strip. The menu consists of seafood appetizers, salads, lots of meat and sandwiches, with some veggie options.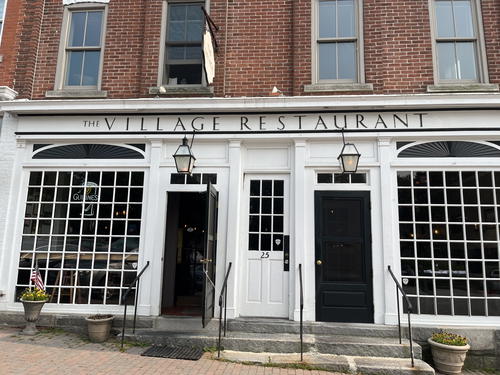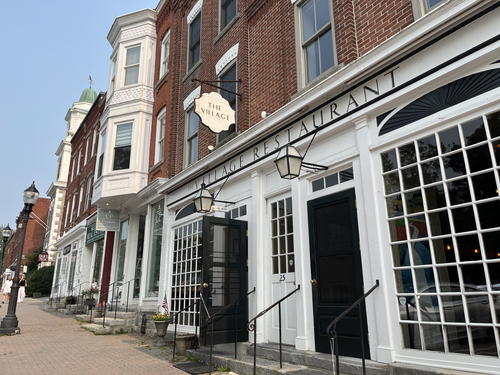 Materia
This Italian restaurant in Bantam has beautiful food and an extensive wine list. The focus is on European-style hospitality and fresh seasonal cuisine. There's also a private dining room that offers a prix fixe menu and wine pairings.
Meraki
Meraki is a cool food joint in Litchfield that makes for a great lunch spot for a quick lunch like sandwiches, cauliflower bowls, falafel and wraps. This place was also on our list for a meal, but time got away from us during our stay in the area!
Shopping
There are lots of cute shops in downtown Litchfield and a few in New Preston. If you're into shopping, check out these suggestions of where to go, below, which also came recommended by our Airbnb host Lisa.
CP Farmhouse
I couldn't help but stop and glance at CP Farmhouse when I walked by it on West Street in Litchfield. The store is a family-run business that sells Amish-made furniture! It's a good stop for gift ideas and locally-made products, ranging from country products to home decor.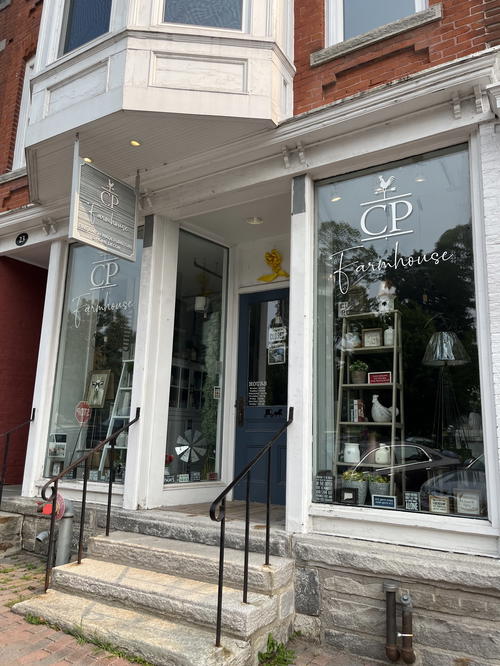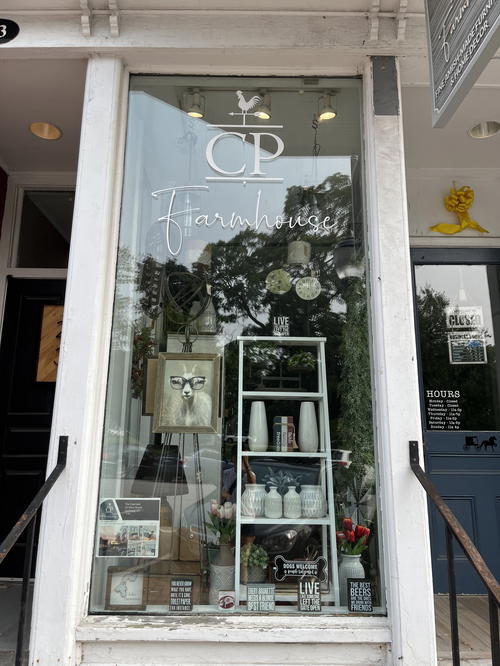 Hayseed On the Green
This statement shop is a beautifully-curated collection of womenswear with memorable pieces and a type of "industry meets fashion" vibe. It's located right on West St. in Litchfield.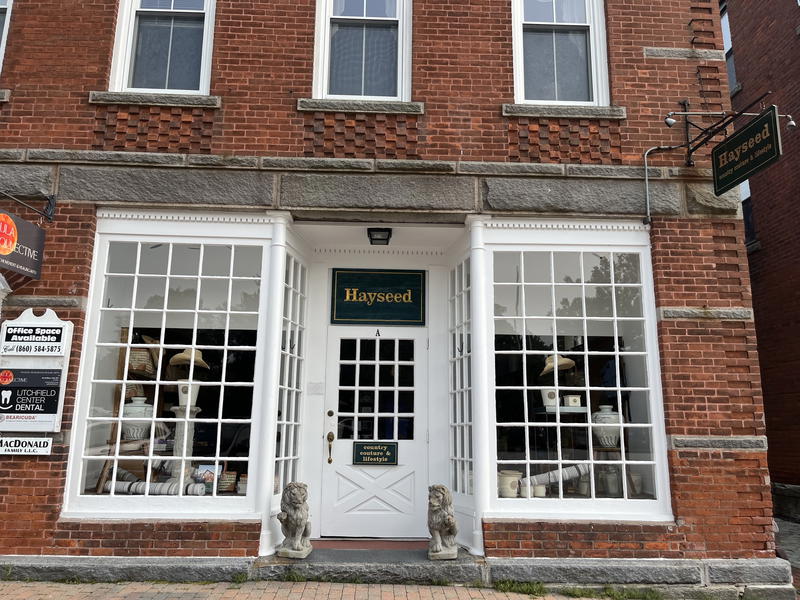 Jeffrey Lawrence Estate Jewelers
Jeffrey Lawrence is in downtown Litchfield. It's rather pricey, but the estate jewelry rivals any store in Manhattan, according to Lisa!
Milton Market
This beautiful boutique in Litchfield sells home goods, gardening products, "apothecary" items for face and body and kitchenware. It's located around the corner from West Street's main strip, on Cobble Court.
Jeffrey Tillou Antiques
Whether you're into buying antiques or just looking at them, Jeffrey Tillou Antiques has next-level inventory including works of art, folk art, furniture and sculptures, all from the 18th and 19th centuries.
Hope and Honey Gift & Bookshop
This memorable gift shop on West Street in Litchfield calls itself a "giving boutique" because every gift gives back to causes related to human trafficking, supporting women and children who have been rescued from it. Prices are reasonable, and you can shop honey, jewelry, clothing, games, decor and stationery.
Heading onward to New Preston, Kent & Washington
There's more to Litchfield County than just visiting Litchfield and Bantam! We made sure to visit several other Litchfield Hills towns on our trip, and we stopped in New Preston, Kent and Washington Depot to see all the personalities.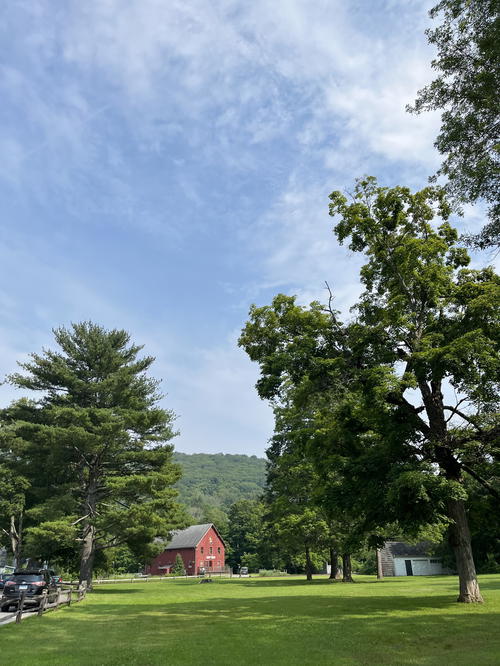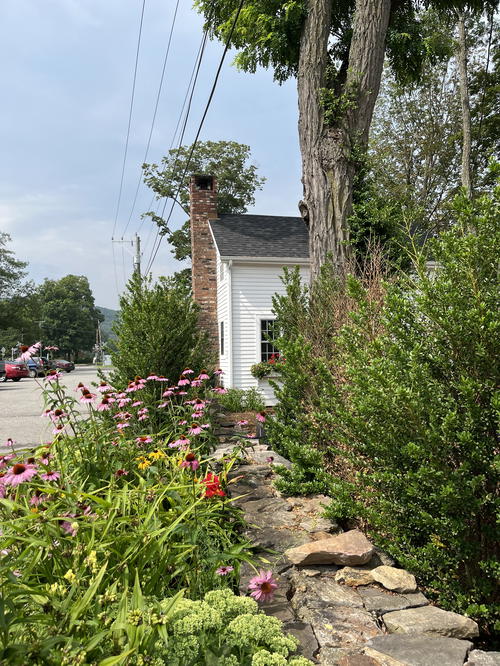 Kent
Kent is one of the prettier Litchfield County towns, and I definitely say that because it has the backdrop of higher hills than, say, Bantam or Litchfield themselves. A few friends mentioned to me that Kent is either their "favorite place in Connecticut" or even… "favorite place ever"?!
Kent has a pretty downtown strip of a few blocks, and the newer Kent Barns art & dining development that will be attracting lots of visitors as the word gets out.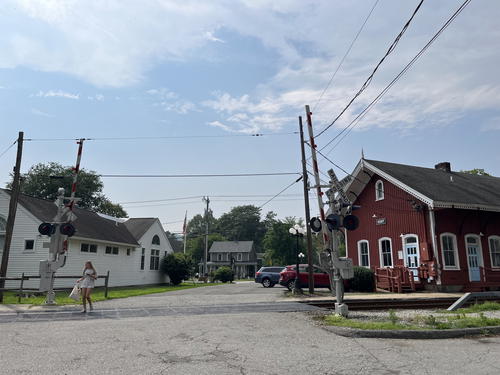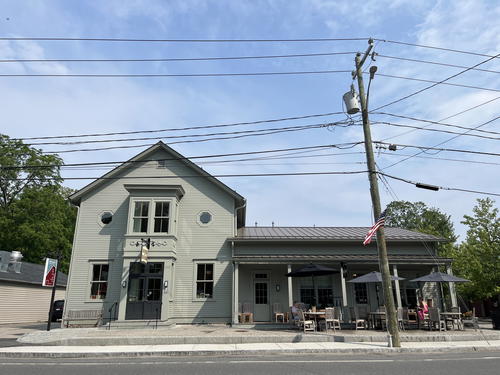 Wilson's
Wilson's is a cool spot with outdoor seating both in front and in back, where we tried the egg salad sandwich and fresh salad, along with some fun seltzers and chips.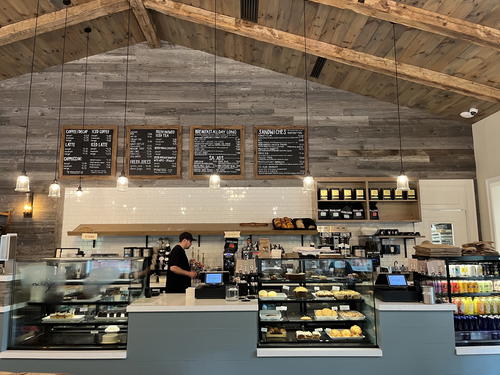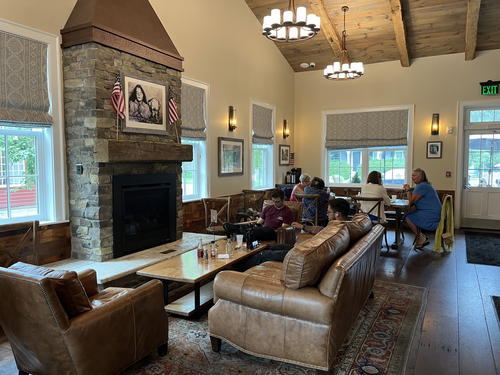 We liked the big and open interior with a high vaulted ceiling, communal tables and all the options for coffee. I would love to go back!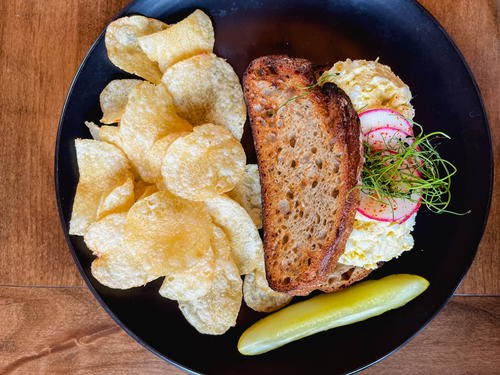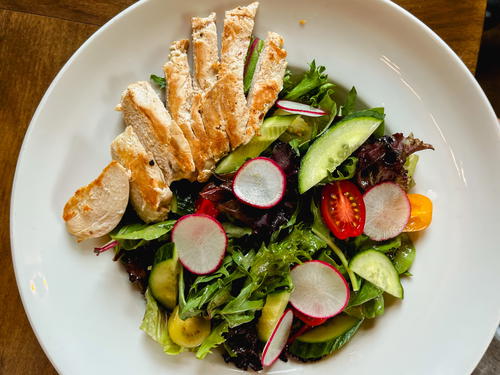 The Kent Barns
The Kent Barns is a new development in Kent that houses shops, galleries and restaurants, in modern and restored barn buildings set against the pretty backdrop of the Litchfield Hills. This cool complex combines old and new through art, food and shopping, and is well worth a visit if you're near Kent during your road trip in Litchfield County.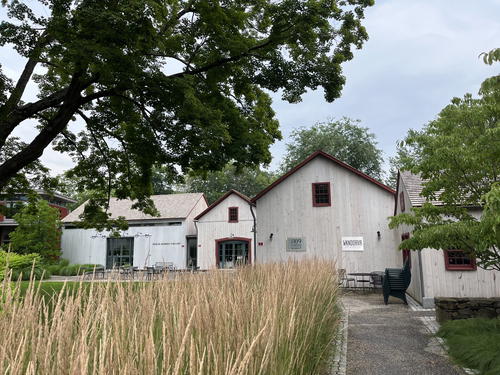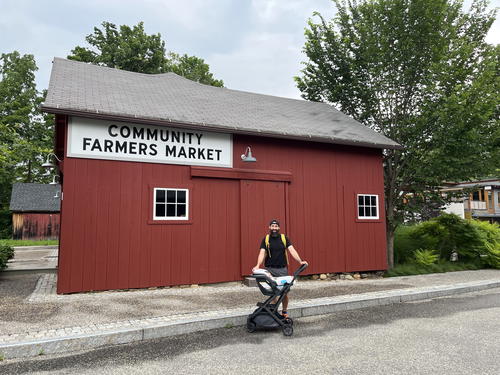 New Preston
New Preston is a very charming tiny town of about three roads that meet in a bowtie shape (look at Google Maps and you'll see what I mean). The colonial architecture is worth admiring, as are the shops and several places to eat. We're glad we stopped there for lunch at the Smithy.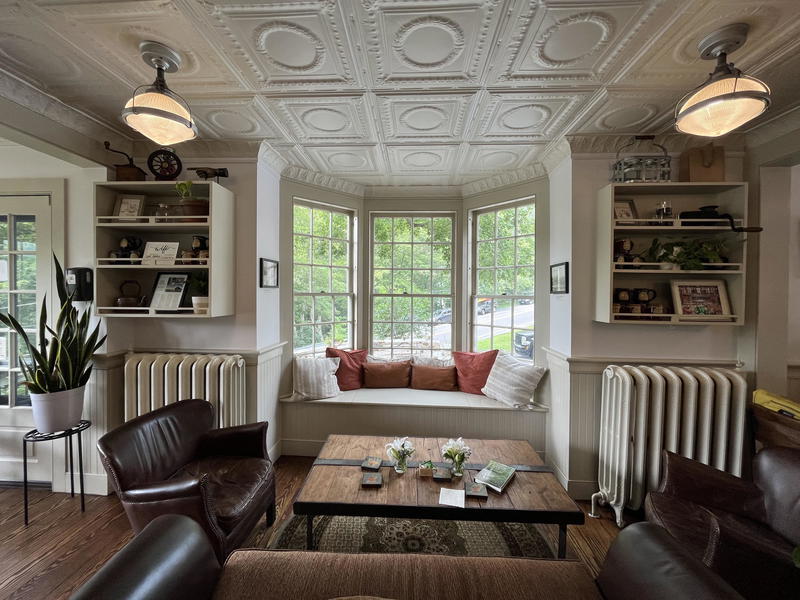 The Smithy Cafe
The Smithy is a cute breakfast and lunch spot in the tiny town of New Preston. There's lots of gluten-free options, many of which are made in a gluten-free facility! I had the chicken sandwich on gluten-free bread, and Dan had the vegetarian falafel gyro.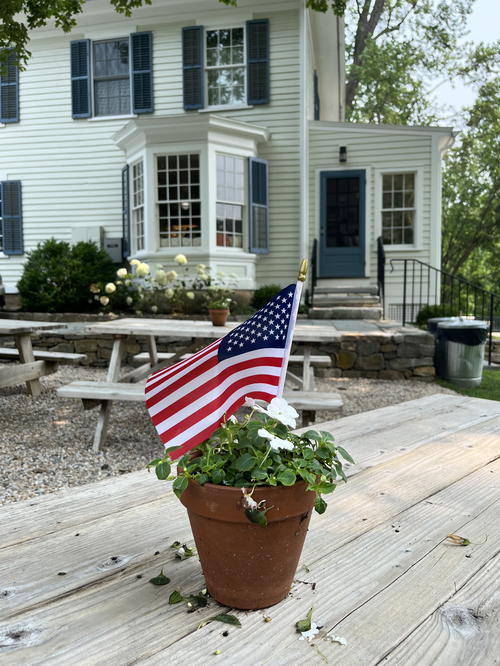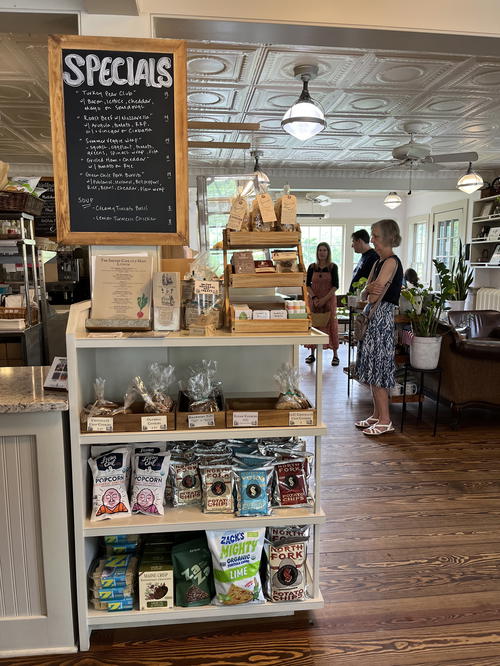 I think what makes this place stand out is definitely the atmosphere, which is quaint and charming, with big paned windows for looking out, a vintage-style couch and black-and-white old photos on the wall. Plus, there are heaps of outdoor seats at picnic tables on either side of the building. Note: it is closed Tuesdays.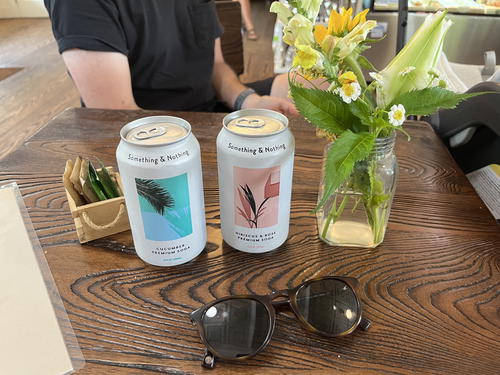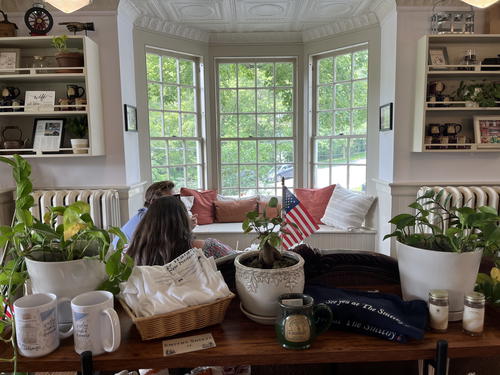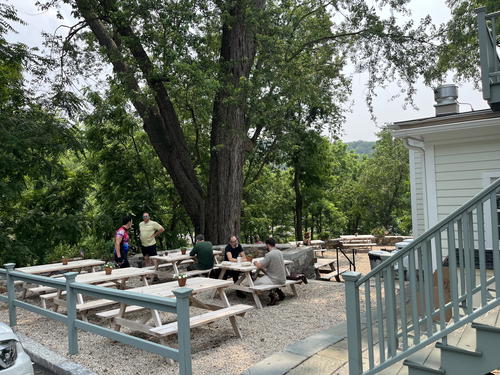 Community Table
Community Table in New Preston is a fine dining experience that brings sustainability to the farm-to-table cuisine it prepares in a bright atmosphere. Menu offerings change throughout the year to reflect ingredients that are local and in season.
The Owl
The Owl is a classy wine bar that also serves food, which is shared Italian plates and a whole menu of pizza.
White Horse Tavern
This traditional tavern serves up pub food and is one of Connecticut's top restaurants! It has four patios and three dining rooms, and has a bunch of awards to boast like the "best outdoor dining destination in Connecticut." There is a menu for special diets like vegan, gluten-free and vegetarian preferences!
Plain Goods
This "lifestyle" shop in New Preston is absolutely beautiful, with men's, women's and children's apparel, as well as home goods and vintage/antique items. Check out the website to browse.
Washington
Marty's
This popular lunch and breakfast spot is always popping, and is very friendly to kids! We only had drinks and snacks, but could tell from what others were ordering that everyone likes Marty's sandwiches and baked goods. They also have a bunch of gluten-free desserts!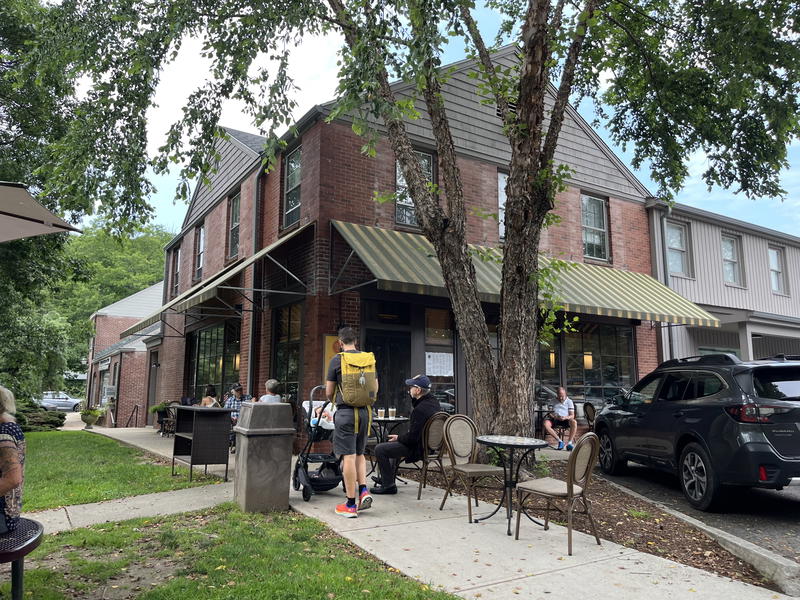 Hickory Stick Bookshop
This cute local bookshop does the trick if you're looking for books about Connecticut and the Litchfield region, or you just want a good read. We (of course) walked around the children's section with our daughter and were surprised at how big this place is on the inside!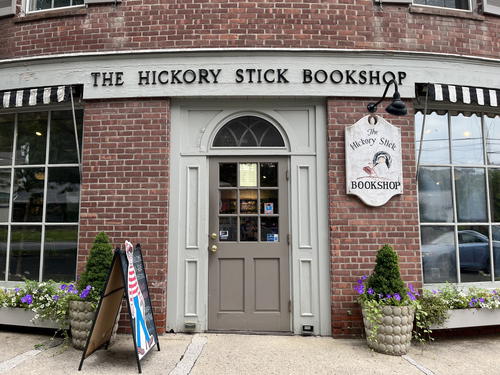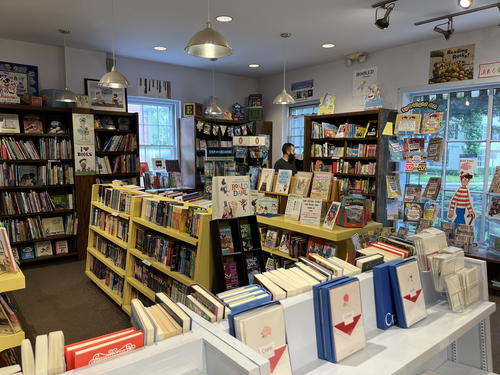 How to get to Litchfield County
Driving to Litchfield County is surprisingly easy! If you have a car or rent one, start your trip going north from NYC, or southwest, from Boston.
The Litchfield Hills is directly west of Hartford, CT, and is north or northwest from the southern Connecticut shore towns of Westport, Norwalk, Stamford and New Haven.
If coming from the Hudson Valley, you'll see that the Litchfield towns are directly east of Poughkeepsie, and southeast of cities like Hudson and Kingston.
From NYC
Coming from the NYC area like we did, you'll be taking highways north through Westchester County, and then getting on 84 to then take 202 north to the Litchfield area.
From Midtown Manhattan, just as an example, the trip could be as short as 1 hour and 55 minutes if you left early in the morning to beat traffic! I-684N will take you north all the way until you switch to I-84E toward Danbury. At that point, after 10 miles, taking the exit to 202E/US-7N will take you into the Litchfield Hills and to Litchfield.
This trip is 98 miles. From points in New Jersey, or Long Island, the trip could be longer or shorter.
From Boston
Using Boston Common as an example location of a route from Boston to Litchfield County, the trip is 131 miles. You'll take route 90 all the way to I-84W. Once you're past Hartford, route CT-4W will take you right to Litchfield, or the Litchfield County town of your choice.
This trip is 2 hours and 11 minutes with no traffic!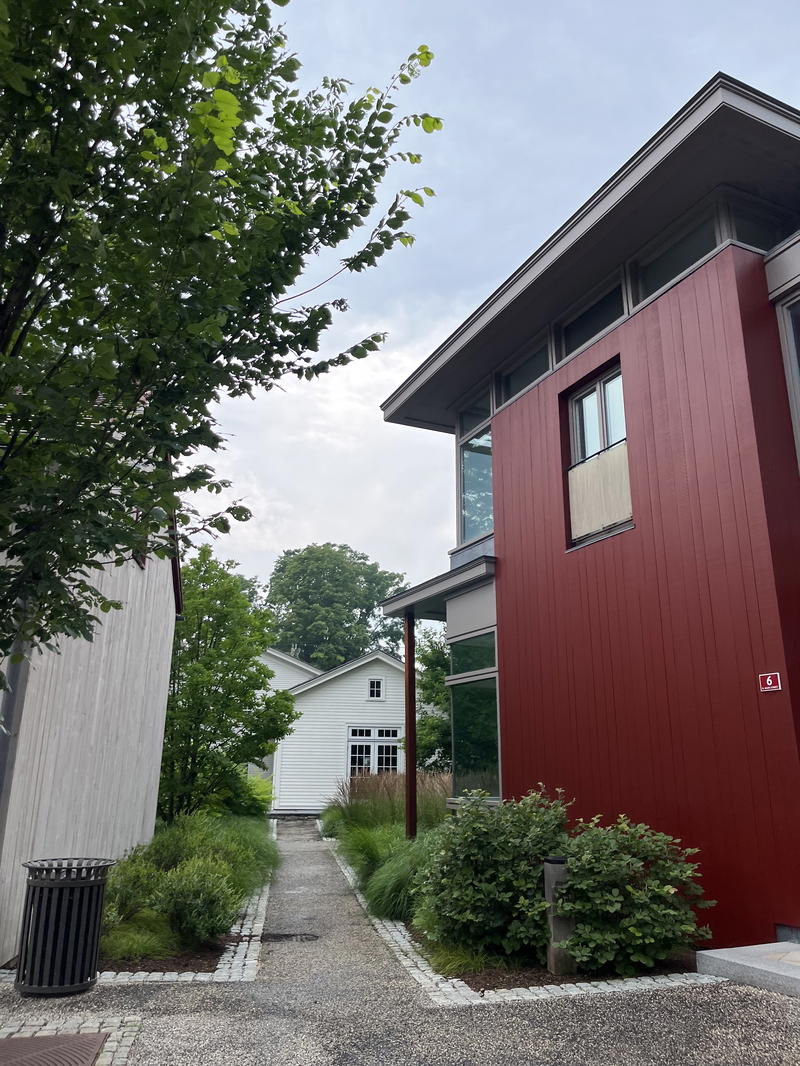 Which towns to visit in Litchfield County
We didn't get to Torrington, the largest of the Litchfield County towns, and we based our trip on recommendations from friends and locals. If you go by our suggestions, visit Kent, Bantam, Litchfield, New Preston and Washington Depot.
There's also so many more towns to see, such as Woodbury, Salisbury, Torrington, Morris, Warren, Bethlehem and Goshen.
How does Litchfield County compare…
To the Berkshires?
Having spent time in Pittsfield and Lenox in the Berkshires, the Litchfield Hills is similar, just not as famous for some reason!
Towns like Kent and New Preston reminded us a whole bunch of Lenox, for pretty storefronts, a natural backdrop and upscale shopping and dining. The towns are also fairly close together in the Litchfield Hills, much like how the Berkshires towns are dotted in an easy trajectory for driving.
To the Hudson Valley?
To us, the Hudson Valley is a big swath of New York State along the Hudson River from Beacon to Hudson, which is quite a drive. The destinations in Litchfield County seem much closer together, which makes planning a trip simple because there's less time spent on the road.
The Hudson Valley does, however, have fast highways connecting the northern points to the southern ones, whereas Route 202 in Connecticut is slower.
Common questions about Litchfield County
You may be thinking…
Is it family-friendly?
Yes! We saw so many families with kids at cafes and ice cream parlors across Litchfield County. It seems like kids really enjoy Litchfield County for all the outdoors activities like horseback riding, walking in nature, boating and swimming!
Is it walkable or bike-able?
You have to drive everywhere in the Litchfield Hills for sure. You could bike, although it'll be strictly road biking from town to town. The town centers themselves are walkable, so take your walking shoes for places like Litchfield and Kent, which have cute downtowns and some pretty side streets.
What's the annual weather like in Litchfield County?
It's similar to what you might expect between Boston and NYC, but perhaps a few degrees cooler. We went in July, and on average, the temperatures were five degrees cooler during both days and nights, when compared to the NYC area.
Is it a good area for groups?
I would definitely recommend the Litchfield Hills for groups of friends, reunions, multigenerational family trips and company retreats. We mentioned above that a company had booked out the whole Winvian Farm property for a company retreat during our tour of the hotel grounds.
Litchfield County is also an excellent destination for groups of friends seeking a tranquil escape from the city, or groups of multigenerational families, because there's really activities for all ages.
Enjoyed our article?
Consider supporting us! We're a 2-person team (learn more about us here) and your support enables us to create quality content. Thank you!