Catskills Travel Guide: Everything to Know for Planning Your Trip
Written by Becca
•
Updated on September 19th, 2023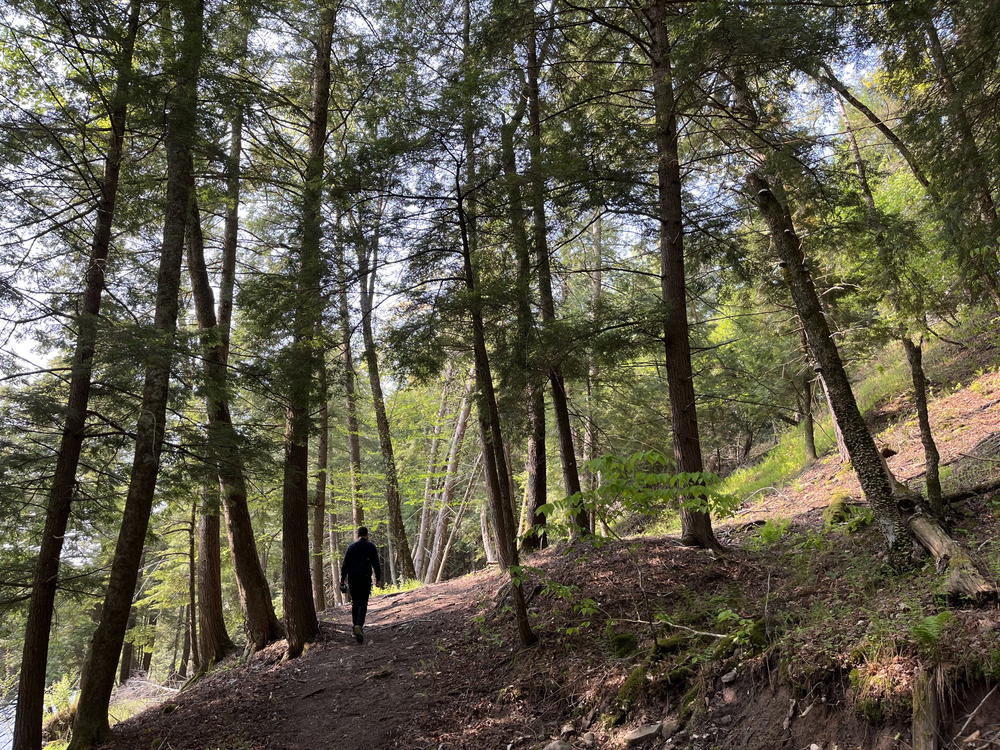 This Catskills itinerary of beautiful places has the best outdoor activities for your upstate New York vacation, and unique ideas for weekend road trip getaways.
This article may contain affiliate links. We earn a small commissions when you purchase via those links — and it's free for you. It's only us (Becca & Dan) working on this website, so we value your support! Read our privacy policy and learn more about us.
Are you planning a Catskills weekend getaway, or even a longer trip?
This beautiful region of New York State, located between 1.5 to 2.5 hours from New York City (depending on how far north you go) is the perfect escape from the city or suburbs that'll get you culture, history, nature and relaxation.
There are definitely a few top things to do in this region of Upstate New York, ranging from hiking in summer to skiing in winter. During the warmer months of the year (mid-spring to late fall), you'll find so many outdoor activities in the Catskills, and for rainy days, unique things to do as well!an
With your Catskills itinerary, whether you're planning a trip for a weekend getaway, or a day trip from NYC, or from nearby Westchester or New Jersey, I'm going to show you my favorite Catskills towns and my ideas for the best experiences.
Read on to find my recommendations of the most beautiful places in the Catskills and some off-the-beaten path finds, in my guide to the Catskills for a visit at any time of year.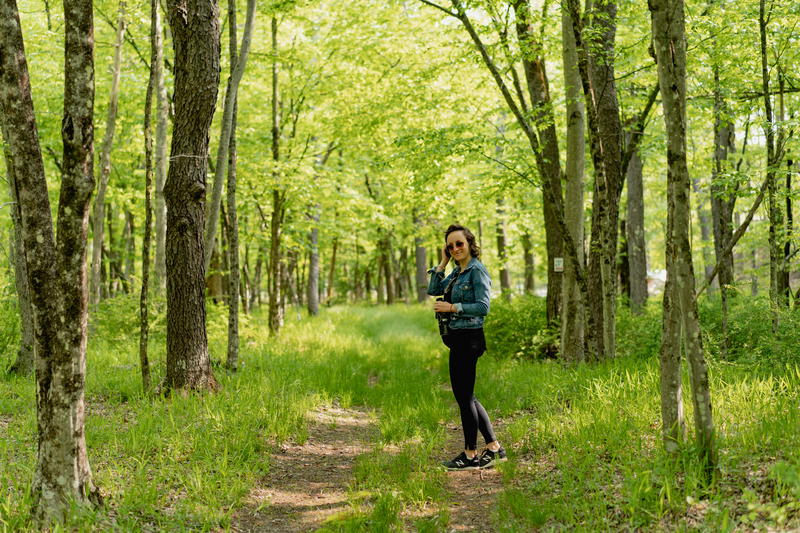 Best time of year to visit the Catskills
In planning your Catskills trip, think about which time of year you're planning to visit. Are you going in the early spring, and are you prepared for melting snow creating muddy trails? Are you going in fall, and are you keeping in mind that the days will be shorter, with sunsets closer to 6 pm?
The best time to visit the Catskills is, luckily, all year round! Things to do all year round in the Catskills are visit an array of famed dining spots and craft breweries, along with nature walks, hanging out at picturesque hotel properties and spending winter nights cozying up near the fireplace in a lodge.
My favorite times to visit the Catskills are undoubtedly spring, summer and fall (it's not that I don't like winter, it's just that I get numb toes really fast when I'm outside). I absolutely love a fall foliage trip in autumn, and I like to go hiking in the spring before it's too hot. During summer, I like a good nature walk and a stroll around a cute town, and eating or spending time at a cool brewery.
I think that for any traveler, a vacation in this region provides endless opportunities to enjoy whichever activity you choose.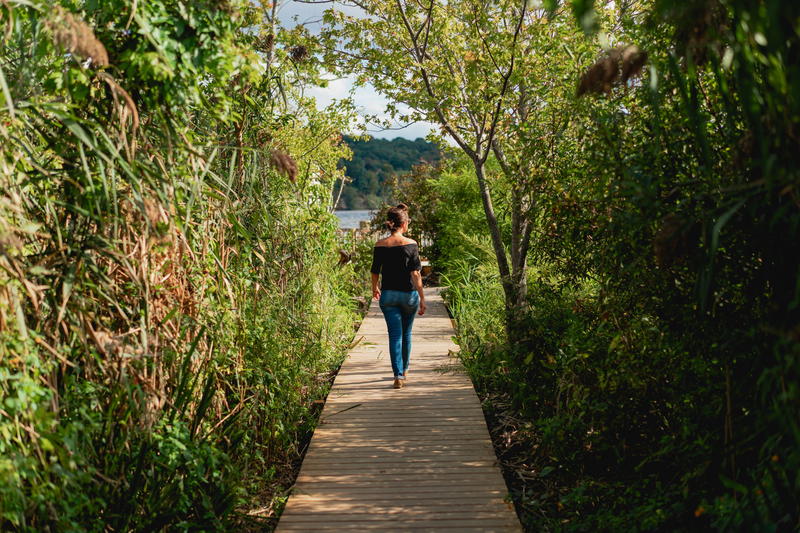 What's the difference between the Catskills and the Hudson Valley?
You may have also heard about the Hudson Valley, another region upstate.
Many people group these two regions together, but is that an appropriate thing to do? The fact is, many parts of the Catskills are near the Hudson Valley, and vice versa. The difference is that, well, the Catskills are a mountain range mostly in Greene and Ulster Counties of New York State, and the Hudson Valley occupies the two banks of the Hudson River, so this is Putnam, Orange, Dutchess, Columbia _and_ Greene counties.
By some definitions, the Hudson Valley even includes the Albany region, making Albany and Rensselaer regions part of the Hudson Valley region.
The Catskills is an incredibly large area of wilderness with towns and some larger city hubs scattered throughout. My most memorable Catskills experiences have been quiet hikes in Livingston Manor, my summer camp in Hancock, trying out the Phoenicia Diner, visiting the original location of my great-grandfather's store in Hunter and visiting a Buddhist monastery in Cairo.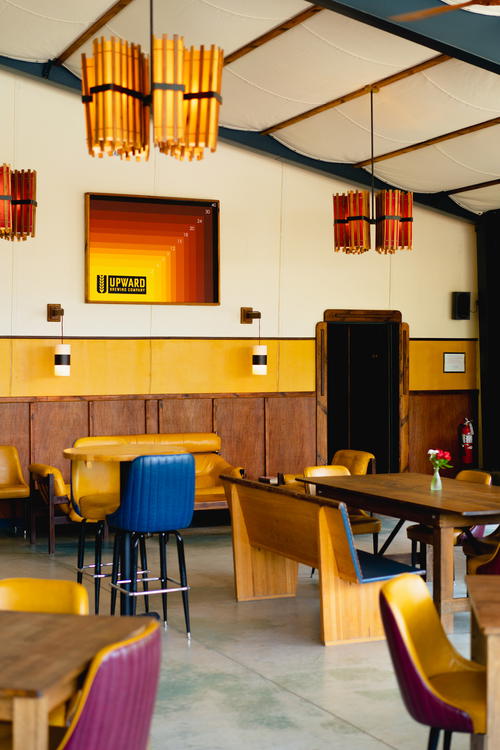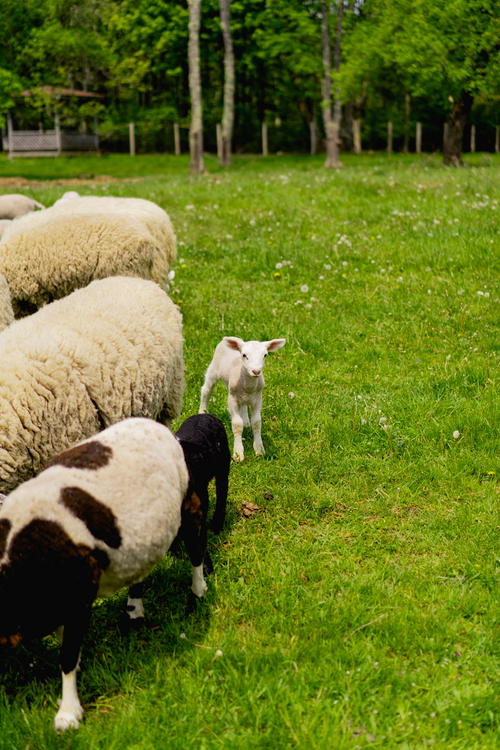 Where to stay in the Catskills
There is absolutely no shortage of places to stay in the Catskills. The list that follows will range from budget stays to some luxury-style stays for couples and groups.
As a note to first-timers (and second and third-timers, too, because the more I go to the Catskills, the more I realize I don't know where I am), the Catskills is a BIG REGION. With staying in Hunter, for example, you're probably not going to get out to Livingston Manor, and vice versa. I recommend picking a region (Northern, Southern, Eastern or Western Catskills) and really going deep into that area, checking out all the towns, hikes, lakes, breweries and museums or what have you!
If you're going to be traveling in the Western Catskills during your trip, check out our guide to Livingston Manor, which is closer to the PA border on the other end of the Catskills region. That's where we stayed at Antrim Streamside, a lovely upscale cabin hotel on a private property full of natural charm.
We liked the fact that every cabin has a kitchenette, a newly-remodeled bathroom, luxurious beds and all the amenities of the entire property, like Adirondack chairs next to the river, a cool suspension bridge, hiking trails and an indoor social room with games (in case you have a rainy day during the trip).
Overall, it was a good place to be staying in a hotel with a baby, so we appreciated that a lot.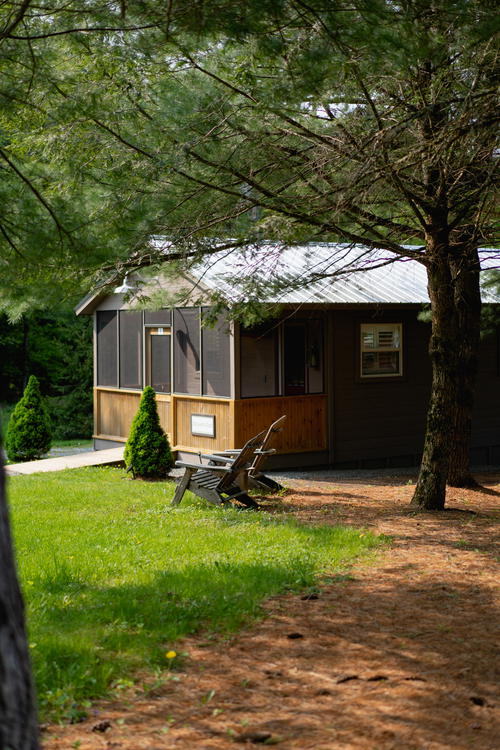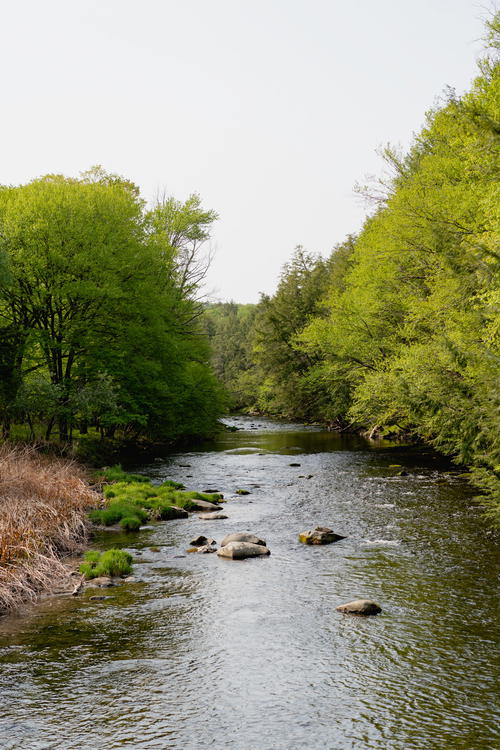 Located in Hunter, which some would call the Northern Catskills, Scribner's Catskill Lodgeis a bright and airy resort with gorgeous mountain views. Enjoy a pool and outdoor dining on the patio in summer, and fireplaces or outdoor fire experiences in winter.
Oh, and in fall, enjoy vistas of the foliage, right from your room…. anyway, Scribner's is the #1 best accommodation near Hunter, NY, for a reason, and we recommend checking it out.
I found about this hotel from my friend who went to it for a romantic weekend with her partner. The lodge is located in Big Indian in the Central Catskills, so this is a great jumping-off point for tons of things you'd want to do during your trip.
The Urban Cowboy Lodge is a total aesthetic, from the bar flanked by tree trunks to the unique decor in the rooms and suites (footed bathtubs next to the window, or a balcony from which you can see the mountains). Book here.
Hotel Dylan has a fun and clean modern vibe, and is based near Woodstock in the Eastern Catskills. The laid-back property was created for travelers to relax and recharge, and there's lots to do just at the hotel itself, from hammocking, hanging by fire pits, playing ping pong and enjoying the hotel grounds.
Fun for any time of year, Hotel Dylan also has a great location with a short drive to points in the Hudson Valley as well as the rest of the Catskills.
One of our first times up in the Catskills, we stayed in the Joy Cottage at the Mahayana Retreat. Staying here gave us a location of being close to the upper Hudson Valley and Catskills towns of Catskill and Hudson, which are more or less across the Hudson River from each other.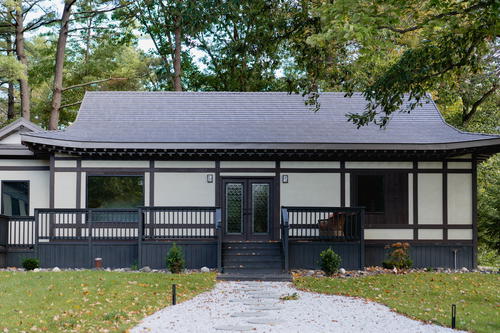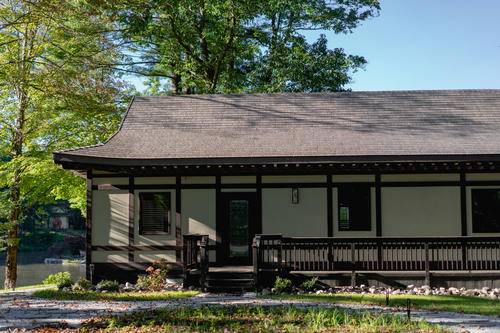 We woke up next to a lake in the middle of the forest, yet we weren't camping. The accommodation itself is a modern six-bedroom house that's great for couples, families and groups of friends.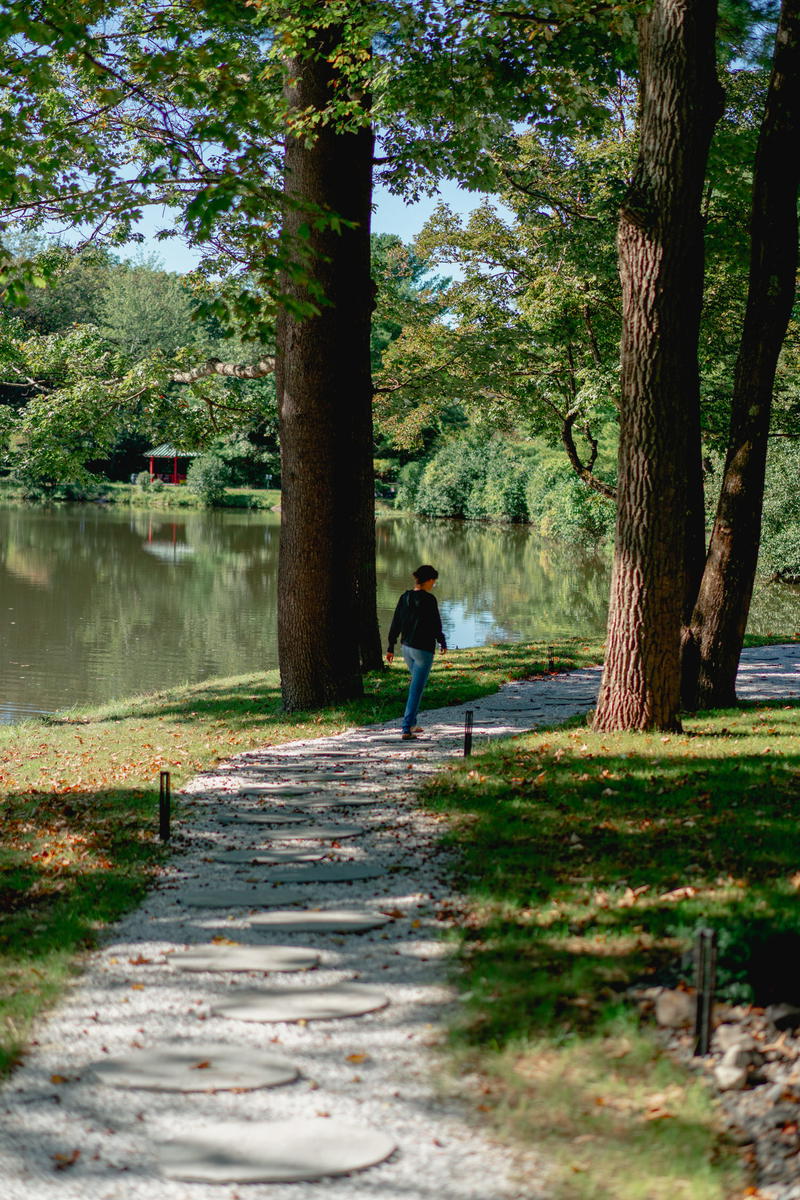 This zen-style Japanese-inspired vacation rental house is located on the grounds of the Mahayana Temple Upstate Retreat, so after you're done having your coffee on the porch in the morning, you can explore peaceful Buddhist temples and a seven-tiered pagoda next to the pond. It's great for photos, and for doing something unique during your trip itinerary. See the in-depth review of our stay, here.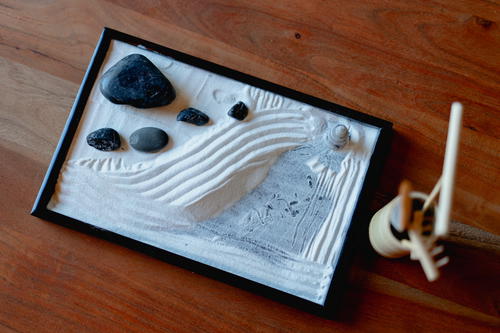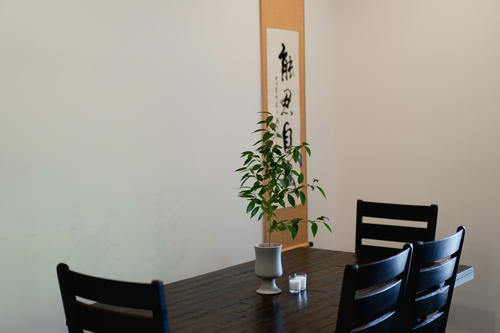 Budget Stays in the Catskills: Where to stay for cheaper
The Catskills has really skyrocketed in popularity in recent years, from spring to fall, so you will certainly see inflated rates on weekends, holiday weekends and desirable times to travel (fall foliage). Keep an eye out for Sunday-to-Wednesday rates during the week, which will be less expensive, along with off-season like January through March (except for ski resorts).
Here are a few places to stay in the Catskills if you are on a budget. Both of these suggestions are located within easy driving distance of all the things to do, and landmarks, in our guide.
The Four Seasons Motel: This campy upstate motel outside Catskill is only a 30-minute drive from skiing in Hunter, and features free WiFi with a pool on the premises. It's not fancy, but at a minimum of $70 as a weeknight rate, the price can't be beat, in the area. It's an authentic countryside motel experience.
The Twilight Lodge: This bed & breakfast is located near the Kaaterskill hike trailhead, which makes it a desirable location for spring, summer and fall. At also $70 per night at minimum, the price is incredible for the value. It's located 25 miles from Kingston.
The best towns to visit in the Catskills
Finally: my list of the best towns to go to in the Catskill Mountains!
There have been so many times when I am at home on my couch and looking up "the best towns to visit in the Catskills," or, "the cutest towns to visit in the Catskills."
I've finally come up with a list of the ones I've been to, and as a disclaimer, there are so many more (and some towns like Catskill and Saugerties get duly named as "Catskills towns" as well as "Hudson Valley" towns).
Livingston Manor (Western Catskills)
If you have some time for driving and you are ready to explore the other side of the Catskills, head out to the vacation town of Livingston Manor, which is exploding in popularity since about 2019.
This small town has become quite revamped in terms of dining options, shopping and art, and if you're into trout fishing, this is the place. There's also two great breweries with nice views of the mountains.
Want to learn more? See our in-depth travel guide for Livingston Manor.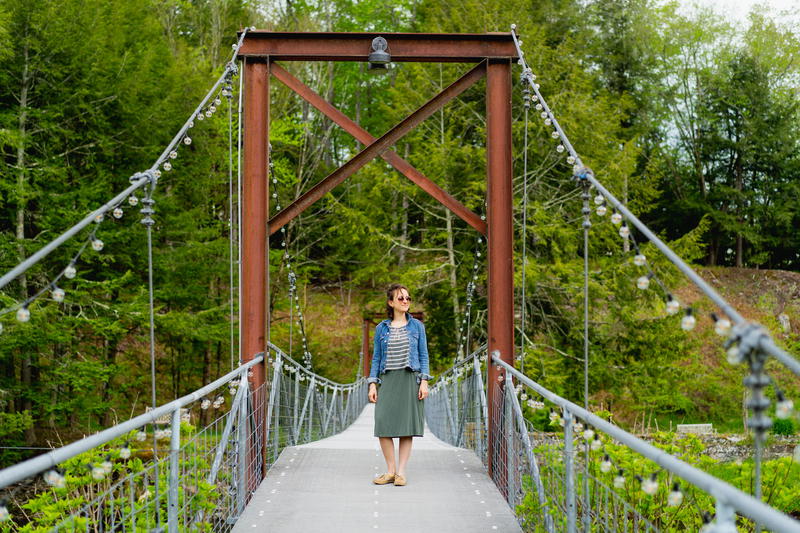 Phoenicia & Mt. Tremper
Phoenicia Diner
Have you seen the Phoenicia Diner on Instagram? This famous diner along Route NY-28 is both retro and cool, revoking old memories of the Catskill glory days. It attracts everyone, from day trippers from NYC, to families, to locals to older folks. We sat in a booth by the window and got a look at the mountains. There's also covered outdoor seating where you can have an even BETTER look at the mountains.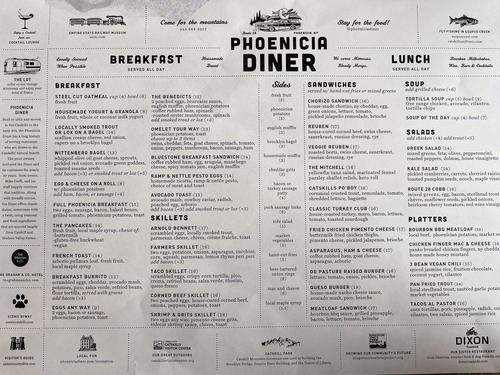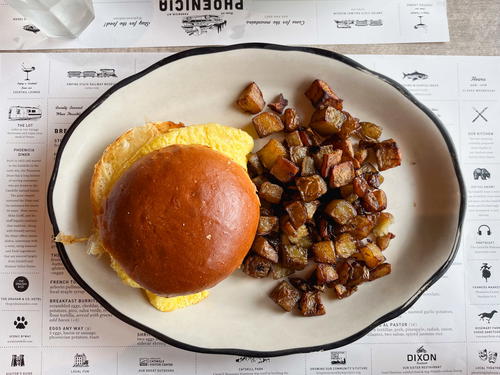 What should you order? Well, there's something for everyone. We got some "breakfast all-day" meals for lunch like an egg sandwich and an omelet, and the staff was super nice about getting me gluten-free bread and replacing the potatoes with a side salad. Everything was delicious and we ate every bite. For those who want to take home a souvenir, the diner has "swag" from Phoenicia Diner sweatshirts to Phoenicia Diner baby onesies. Here's the website.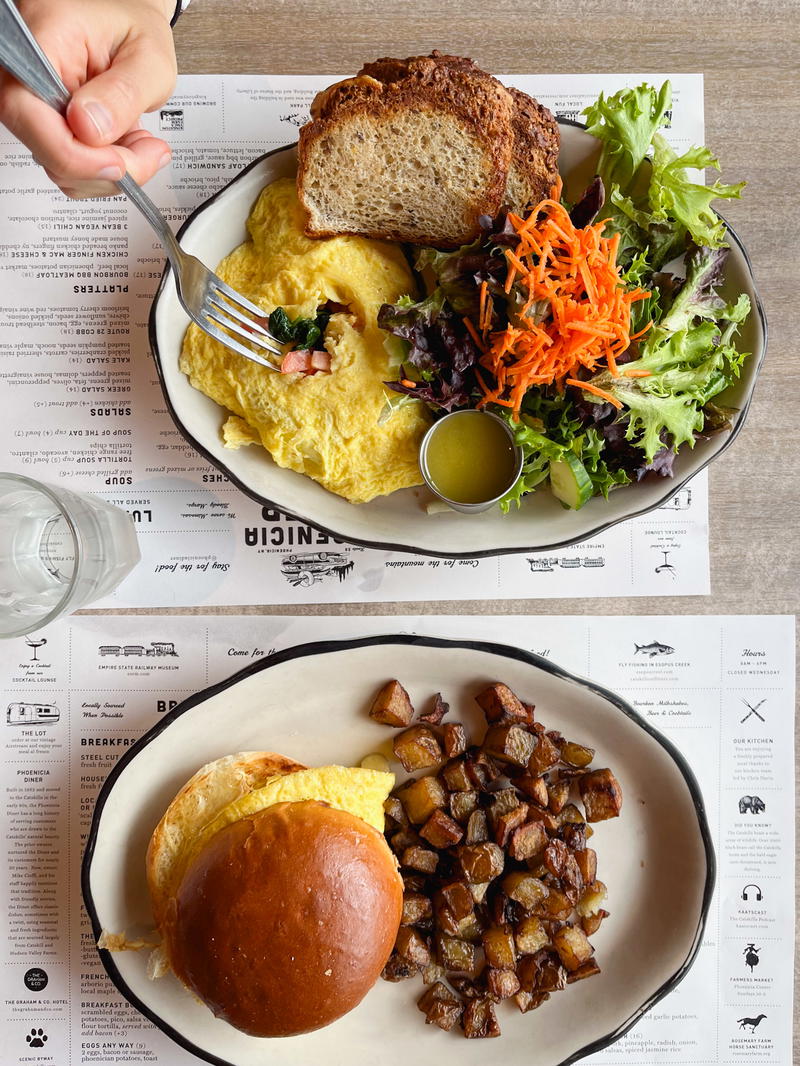 Phoenicia Diner also has a cookbook, the Phoenicia Diner Cookbook. Aside from this trendy name brand, Phoenicia is a tiny sleepy little Catskills town, with a population of only 309. You can check out the town too, as there is a main drag with a few stores.
Catskills Visitor Center (a must-see!)
I am so glad I insisted that we take the Catskills Visitor Center a part of our most recent trip up to the Catskills! If you're coming up Route 87 and turning off at Kingston, the visitor center will be on Route NY-28, and it's about a 25-minute drive. It's on the right side of the road if you're coming from the East, near Mt. Tremper.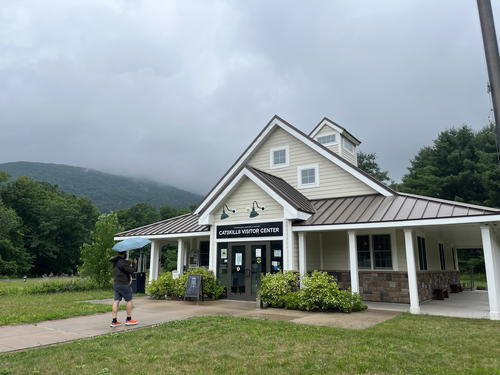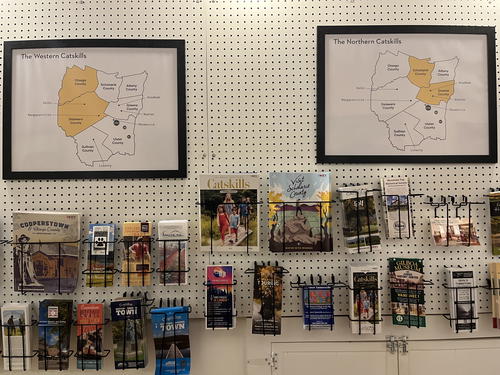 What is the Catskills Visitor Center? It's a good question, because before 2020 it may not have been much to see. But, it was recently renovated and it's now a brand new space with an information desk, interactive exhibits about the Catskills nature, land, sea life, plant life and animal life, a "listening booth," loads of maps, a gift shop and relics to look at.
I think we spent about 45 minutes there talking to the very helpful and friendly gentleman at the desk, who recommended that we check out the easy nature walks on the property.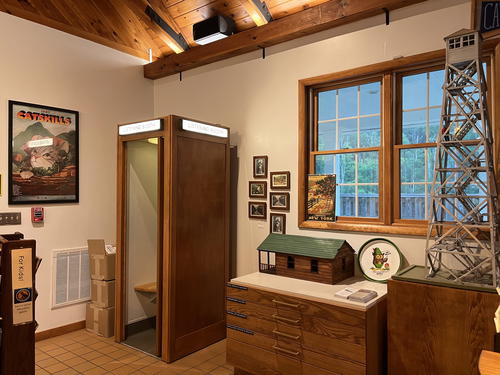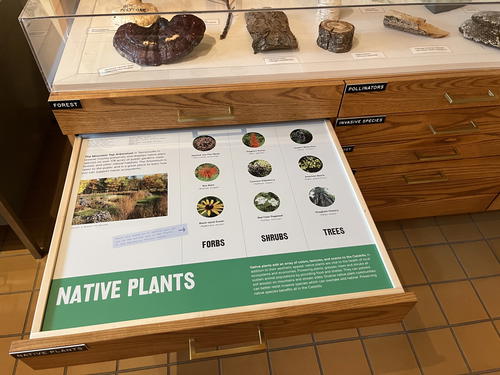 We took his advice, and started the Mt. Tremper Water Tower walk, which takes you just a few minutes from the visitor center itself to a tall fire tower, which you should only climb if you don't have a fear of heights! Also note that in rain or drizzle, it can get slippery.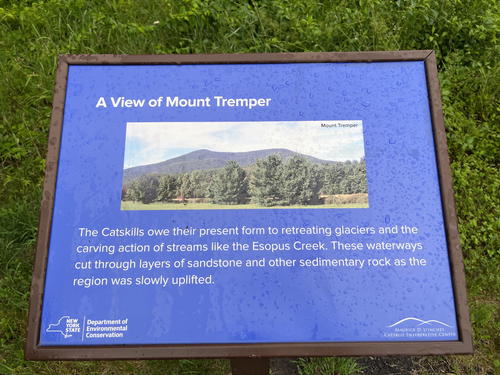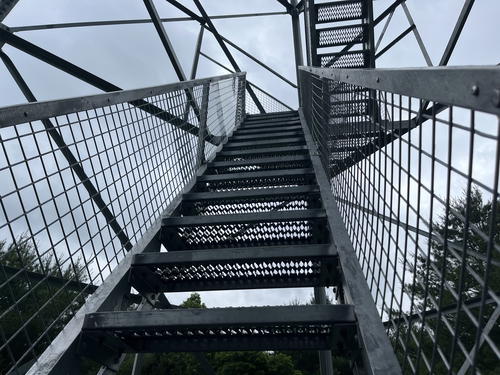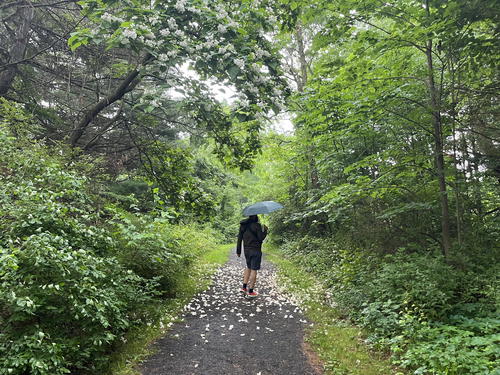 Overall, the new Catskills Visitor Center gets a 6 out of 5 stars from us. The bathrooms were clean, there's an outdoor covered picnic table area, heaps of parking, and easy family-friendly (or ADA-accessible) paths that you may have trouble seeking out elsewhere. It's a good break in a drive, and as we learned, it's a popular meeting spot for parties who are meeting up before driving further.
Check out the very helpful Catskills Visitor Center Explore page for seasonal tips, trail info, recreational ideas, restaurant inspiration and lodging options!
Ashokan Reservoir & Ashokan Reservoir Promenade
On your way up and out to Mt. Tremper and Phoenicia, you'll pass Ashokan Reserve (located here) if coming from any points east.
Would you have thought that a reservoir would be a point of interest on a Catskills vacation? Well, this one is quite beautiful, and it has got to be one of the most beautiful places in the Catskills without a doubt. At least three available walking and hiking trails let you visit this region with relaxing strolls.
Check out the website for the Ashokan Reservoir to see how you can enjoy your time visiting this natural place that sends fresh water all the way to NYC.
You can also take Route 375 south from Woodstock to get to Ashokan Reserve. Additionally, the entire Ashokan Reservoir isn't too far from Kingston, in the Hudson Valley.
Hunter
Hunter has a newly-special place in my heart because my grandfather grew up there. He was born in NYC, but due to his mother's illness, doctors recommended that they seek fresh air upstate. Away they moved, from (I'm assuming) everything they knew, to start a life upstate in the mountains.
Hunter is most famous for Hunter Mountain, a skiing destination for city folks in New York City and the entire surrounding region. In fact, it's probably one of the best-known skiing slope destinations in the area.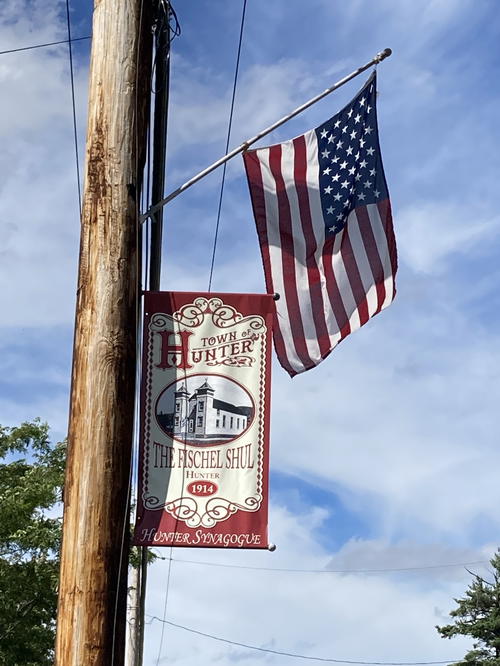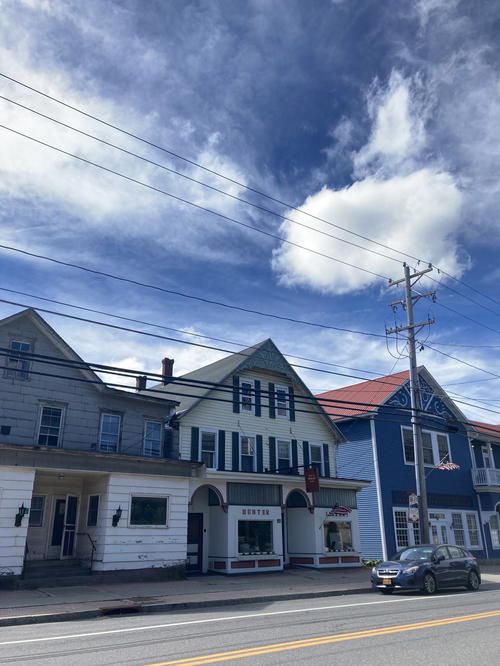 If you're coming outside of ski season and winter, like we did, be prepared to see a sleepy town. Dan and I spent our morning in Hunter checking out the tiny Main Street, and seeking out storefronts of which my dad had photos from the 1950s. My grandfather's name is also on a WWII memorial plaque outside the school on Main Street, so we had to go see that.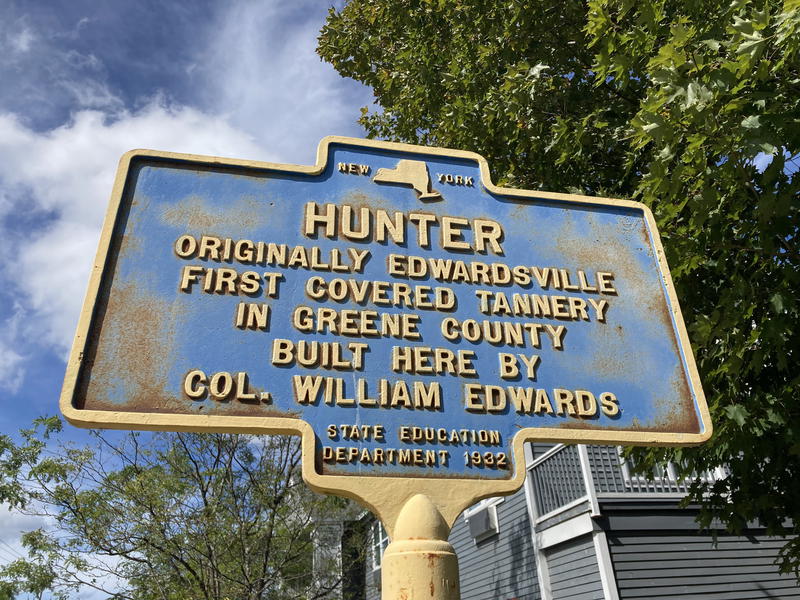 For one of the newest "attractions" in Hunter, check out Fellow Mountain Cafe right on the main "drag," if you could even call it that! You can tell that this one was opened for city folks and visitors coming up to the Catskills. Enjoy a menu labeled with "GF" and "V" symbols for gluten-free eaters and vegetarians, and handcrafted coffee drinks.
For staying, there's Scribner's Catskill Lodge, a new hotel under the same ownership as Prospect, an upscale dining experience featuring local cuisine.
Kaaterskill Falls
A 15-minute drive east of Hunter will get you to the renowned Kaaterskill Falls, a very pretty waterfall of about 260 feet with a trail that has nice views. If you go by its Google ratings alone, check out how over 1000 travelers have rated it an average 4.8! Not bad.
Kaaterskill is going to be the Dutch name most resemblant of "Catskill" itself and it is the name of the most well-known set of waterfalls that grace the region. To learn more about this landmark, see the listing on the Great Northern Catskills website.
Found in Greene County, Kaaterskill Falls are really quite magnificent and require some hiking. You can take a 1.4-mile trail to see the falls themselves. Beware of slippery rocks and wear good shoes! You can see more on All Trails.
Woodstock
Of course you've heard of Woodstock, the famed name of the 1969 music festival that attracted hundreds of thousands of young people.
A fun trivia fact is that the festival itself did NOT take place in Woodstock, because they needed more space (true story!), but Woodstock gets all the glory (see "Bethel" below!).
Visit Woodstock as a stop on your Catskills weekend itinerary for a weekend trip, and spend half day to see the shops, restaurants, cafes and several bars. There's also a good bit of shopping to do here, from Woodstock souvenirs, to art and music-themed stores.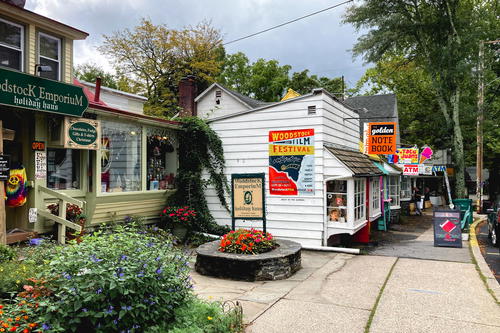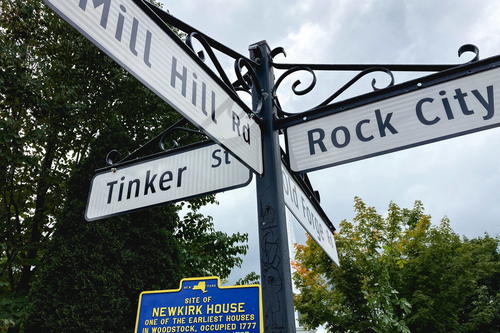 What's more is that the drive to Woodstock from either direction is quite pretty, as you're in the Catskill Mountains, and if you take some back roads from Woodstock to Kingston you'll be blessed with some cool cliffside views of the valleys and hills.
Andes
If you venture toward the Northern Catskills region, the roads become quieter and the towns are fewer and more far between. We stayed for a night in a woodsy cabin 15 minutes from Andes and got to see the town in the morning.
In comparison with other Catskills towns that may lack charm, Andes is pretty quaint and cute. The homes are an old Victorian style on Main Street, and the buildings are freshly painted and house small shops. We liked it for a morning walk.
For travelers coming to the region Monday through Wednesday, note that lots of shops and restaurants/cafes have limited hours or are closed on these days each week.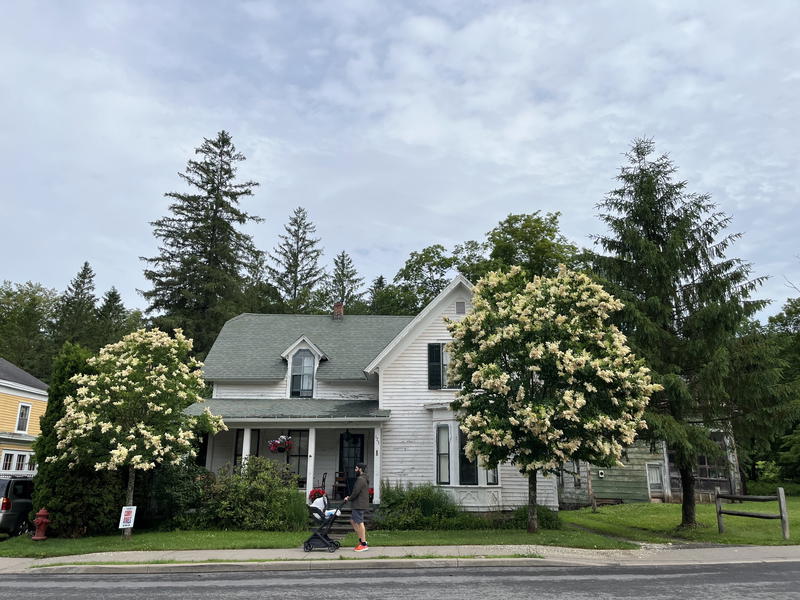 Where to eat and drink in Andes, NY
Noteworthy places to eat and drink are two of the best restaurants in the Catskills (according to The Infatuation), Wayside Cider and Dragonfly55.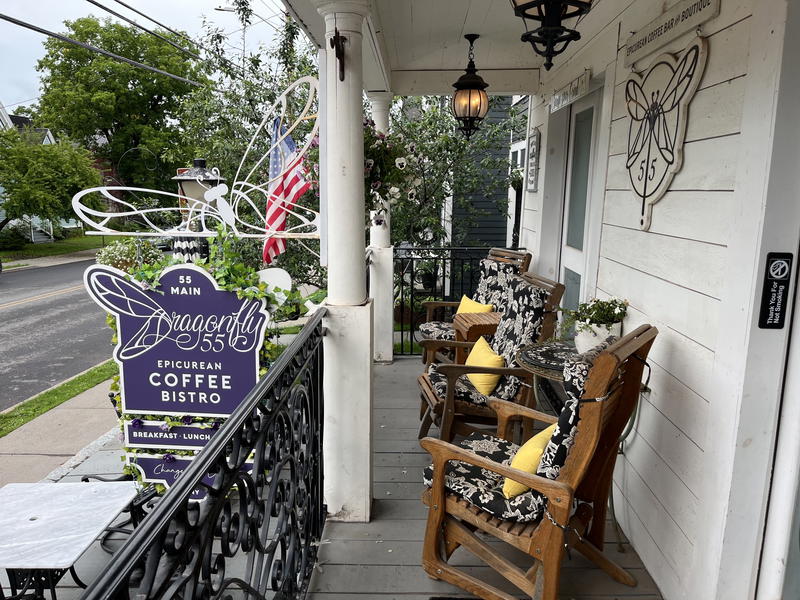 In addition, there's Wilson's Bread and Magpies, Dana's Place, Rosalino's and the pretty Andes Hotel, an old-fashioned tavern with a wrap-around porch.
Shopping in Andes, NY
For shopping, check out the Hawk & Hive art gallery and its neighbors, Wild Common Wine and Clementine Vintage Clothing.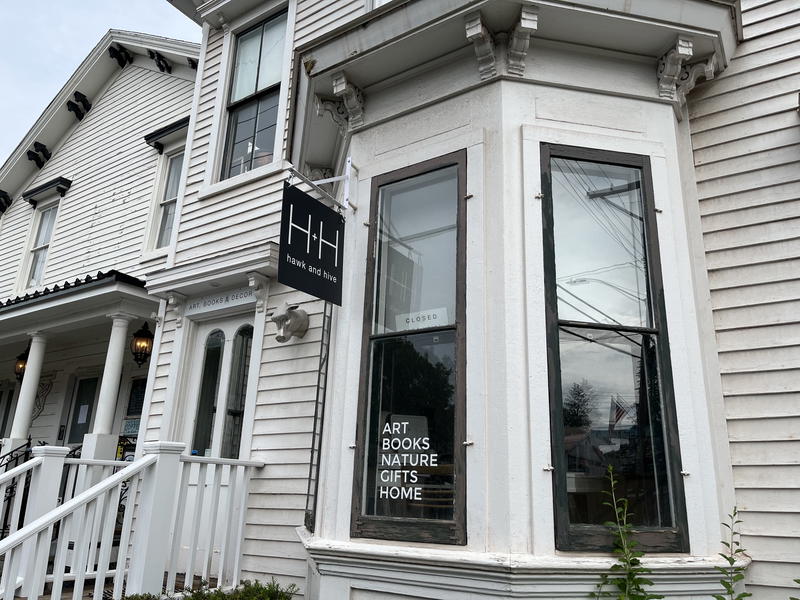 Andes is tiny (only 1000 people call it home) and quiet on weekdays, so keep that in mind! It is, however, surely one of the prettier villages we have visited in this region.
Where to stay in Andes, NY
If you're looking for a place to stay, see our review of the Secluded Catskills Cabin about 10 miles away. The Andes Hotel is also right in town.
Helpful Tip
If you venture up this far, consider downloading offline maps in the Google Maps app. This will ensure that your driving directions always work, even if you don't have service.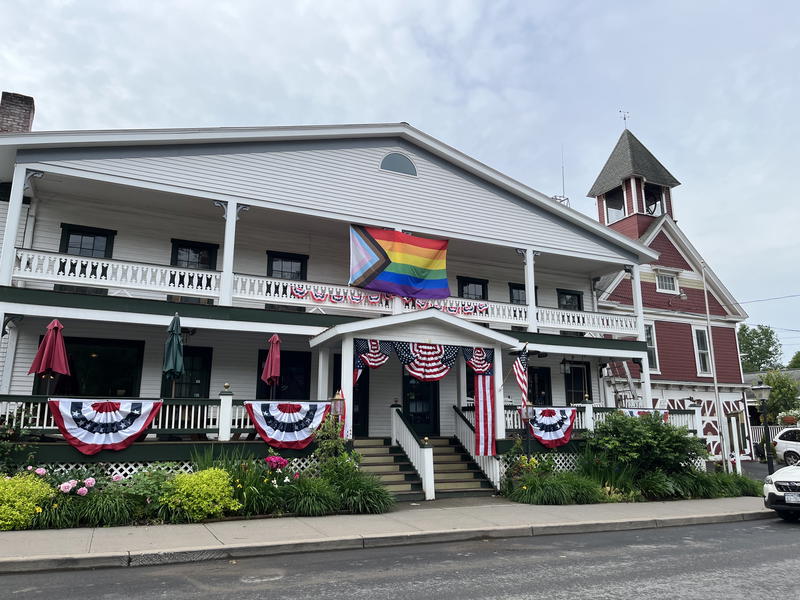 Bethel
Bethel is a tiny town, and you'll probably only go there if you're into Woodstock history! Bethel itself is along a main road (Co. Rd. 117) and has an inn, a cafe and a Catskill Distilling Company & the Dancing Cat Saloon.
But once you get there, you're getting close to the actual location of the Woodstock Festival of 1969, which is located here at this plaque.
Bethel Woods Center for the Arts
Here's why Bethel is worth a visit: because this is where Woodstock was "ACTUALLY" held! (See above that Woodstock did not actually take place in Woodstock.)
Check out the Bethel Woods Center for the Arts Museum, to learn all about the 1969 Woodstock Festival if you're a huge music fan or history buff, or if you just like learning about pop culture and the musical phenomenon that stands the test of time.
If you can stick around, check out this huge list of concerts and events that are taking place at Bethel Woods.
South Cairo (Northern Catskills)
As a disclaimer, I'm not saying to visit South Cairo itself. It's kind of a small dot on the map, a town of about 6000 with a post office, a gas station and a deli.
What I am saying to go there for is the Mahayana Buddhist Temple Retreat (and skip South Cairo itself).
As someone who spent two and a half years living abroad in the Far East (China and Hong Kong, to be exact), I've seen my fair share of Buddhist temples (and I actually really do enjoy visiting them).
If you've never been out to East Asia, or if you have, and you'd like to get a taste of the culture back here at home, you've got to see this peaceful and relaxing oasis full of Asian culture.
Mahayana Buddhist Temple Retreat (most unique place in the Catskills)
Whenever we travel, we seek out things to do that are off the beaten path, and interesting.
In the Catskills, there are certainly some top sights to see like Kaaterskill waterfall, other heavily-trafficked hikes in the spring and fall, and the towns that are all easily accessible by car and highway.
Then, there's a way to get into something more unique that you can write home about and remember. This is where our top pick for the most unique thing to do in the Catskills comes in.
The most special thing to do in the Catskills, in our opinion, is to visit the Mahayana Temple Upstate Retreat.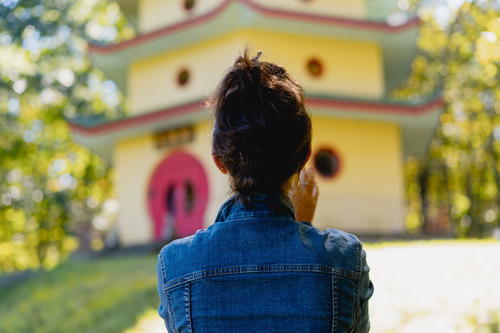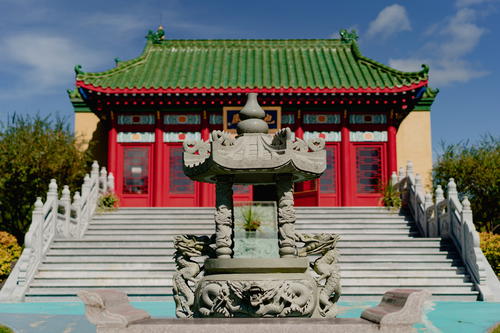 In short, it's the upstate retreat center for the two most popular and famous Buddhist temples in NYC, both of which are located in Chinatown (you can visit them during your trip to New York City, for sure).
So, why does this interesting thing to do in the Catskills check the boxes?
For one, you can pretend you left the country and went straight to the Far East. The three temples, smaller shrine and Jade Pagoda next to the lake, along with the obelisk monument next to the lake, are not things you typically see on the East Coast of the US!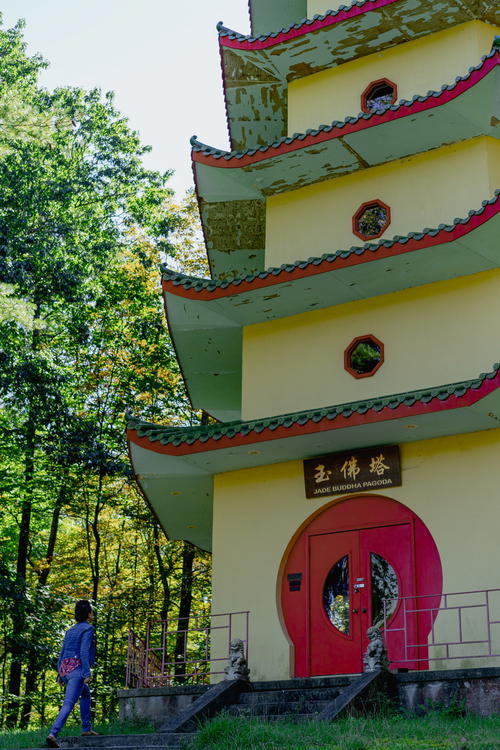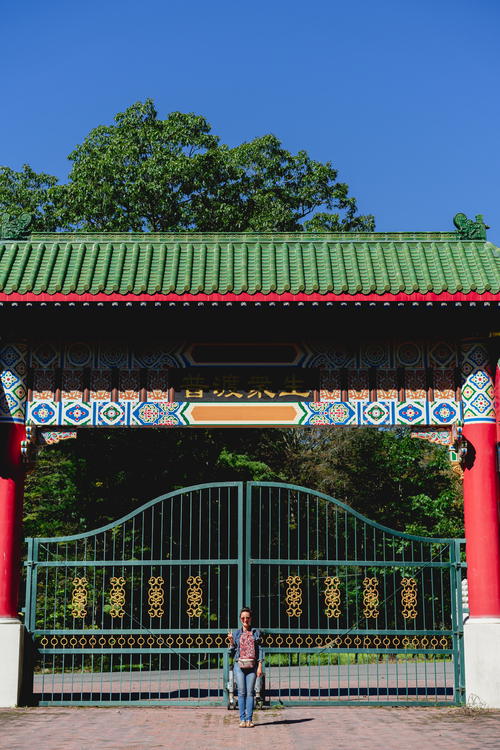 The Mahayana Temple Complex was built in the 1970s and finished in 1971. It sits on more than 100 acres of forest property in the town of Leeds.
Visiting these temples is a cultural experience that many people do not even get to do in their lifetimes, so be ready to take off your shoes (it's for respect and cleanliness), be mindful with your camera (in case people inside are praying) and enjoy the Chinese and Buddhist culture that is free to access at the temples and pagodas of the Mahayana Upstate Retreat Center.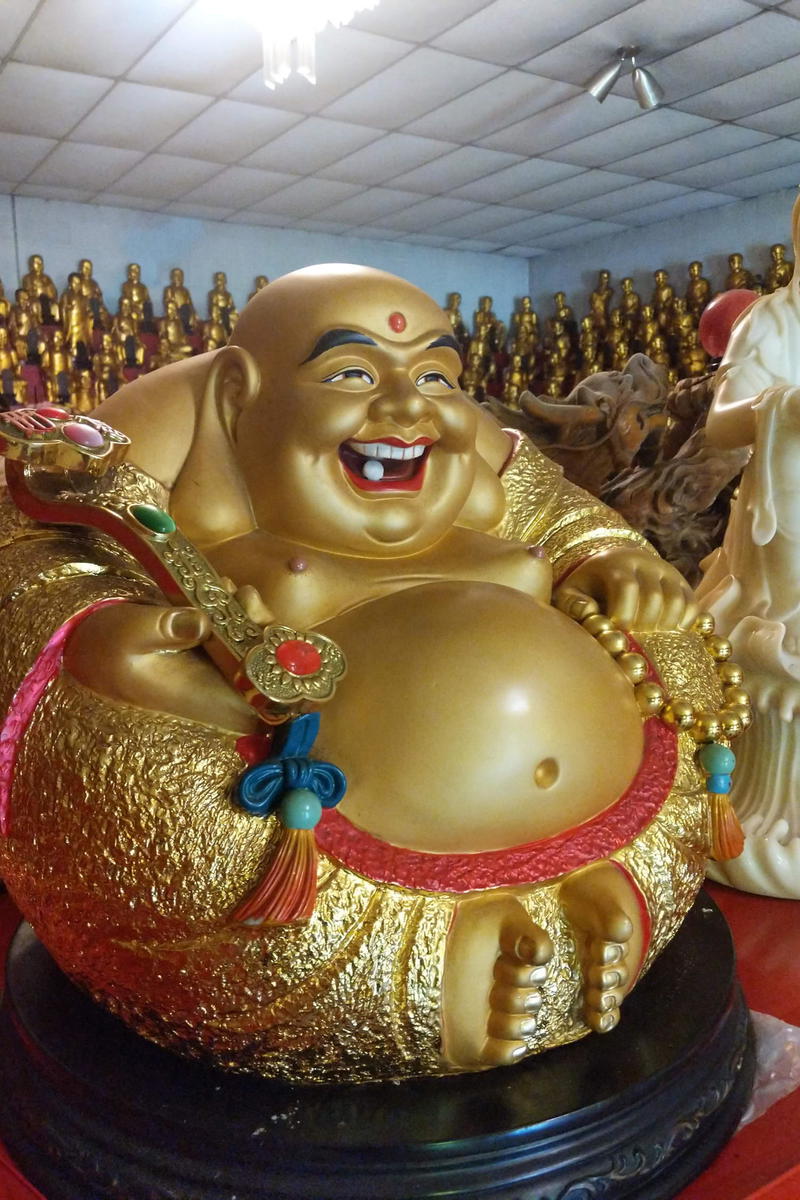 Also, make sure you take a photo outside the main gate, which is ornate and colorful! The most surprising part is that it's on a seemingly-random country road, and you'll pass barns and farms on your way in!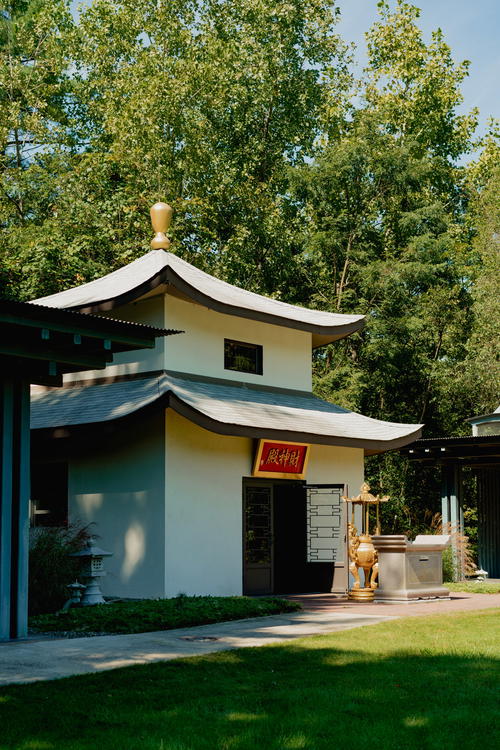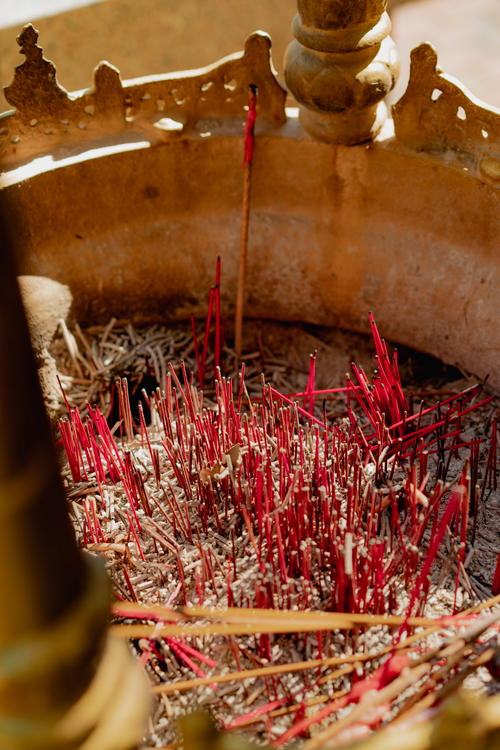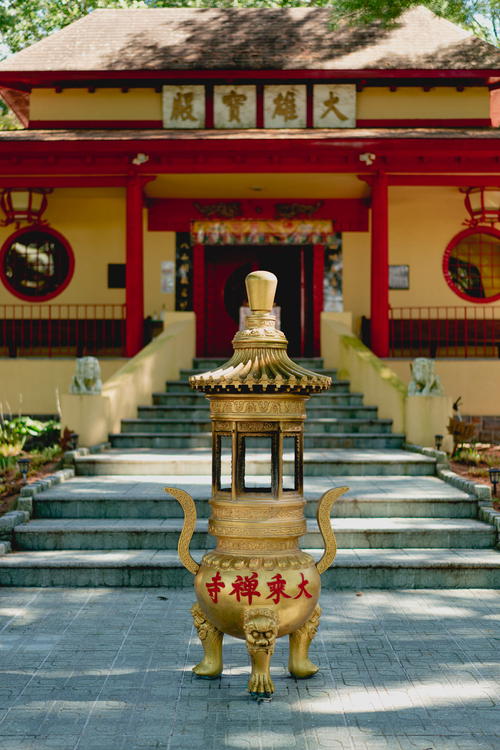 Did we recommend enough cool things to do in the Catskills?
We sure hope we did. This region of Upstate NY is changing so fast due to a demand for domestic tourism and vacation weekend trips that are a short drive from NYC.
So, we urge you to check out small towns, lesser-known hikes and off-the-beaten path unique things to do in the Catskill Mountains. Enjoy, and as always, take photos!
Helpful Tip
If you're considering flying from another part of the US into the Catskills region, consider Stewart Airport, which is located north of NYC in the Hudson Valley. Find out more in this guide to all the airports in the NYC metro region.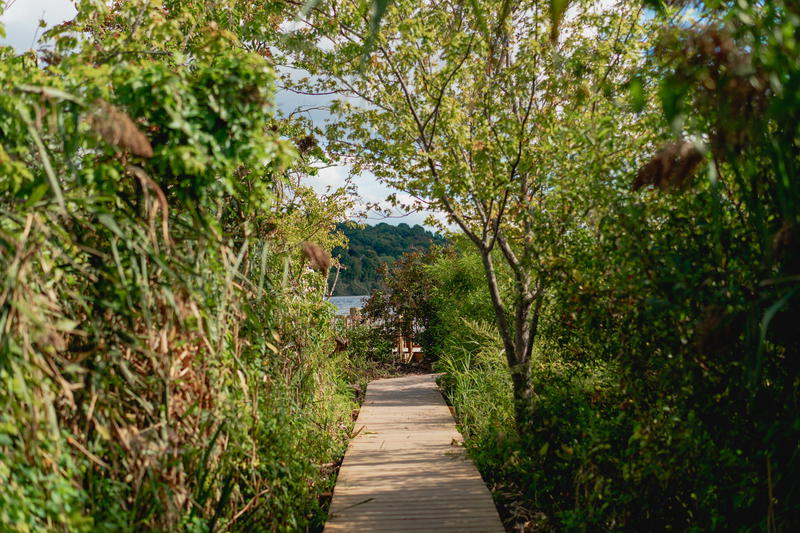 Enjoyed our article?
Consider supporting us! We're a 2-person team (learn more about us here) and your support enables us to create quality content. Thank you!