Allbirds Wool Pipers: Trendy, Eco-friendly and Comfy
Written by Becca
•
Updated on September 8th, 2023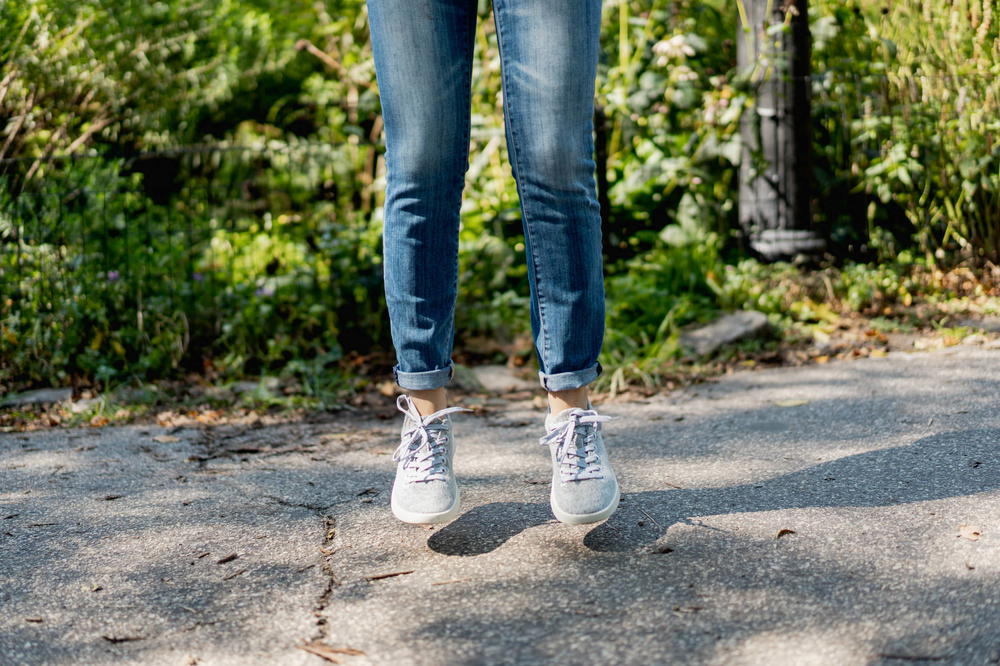 We review the Allbirds Women's and Men's Wool Pipers, rate the Allbirds fit and sizing, and see if these stylish walking sneakers are worth it as a versatile travel shoe.
This article may contain affiliate links. We earn a small commissions when you purchase via those links — and it's free for you. It's only us (Becca & Dan) working on this website, so we value your support! Read our privacy policy and learn more about us.
I have always had an issue finding casual shoes that I can use for running errands, traveling and going out without looking like a total goof.
If you're style-aware, then you know that finding comfy shoes to wear with jeans isn't always easy. We've all worn running shoes with our jeans and it never feels like the right move.
That's why I'm reviewing the Allbirds Wool Pipers, for both women and men (with input from Dan), a cozy and pretty attractive daytime walking shoe. For both of us, the Allbirds Pipers have done the job of checking several boxes at one time.
Get free shipping!
Order your Allbirds by Friday 12/8 9am PST (12pm EST) for FREE delivery before 12/24. No code needed.
With the Wool Pipers, the Men's and Women's versions are exactly the same. We cover the perspective from both Dan and me to give you a full picture of if these shoes are for you!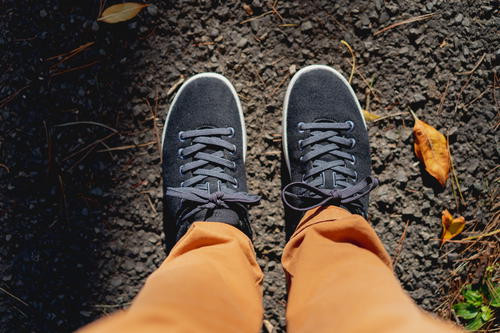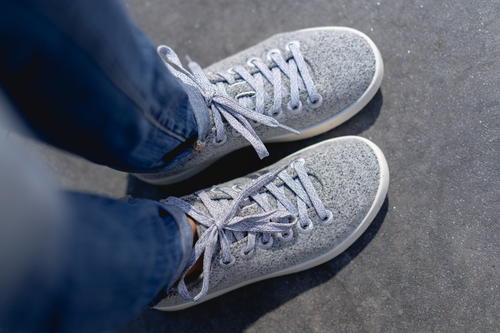 We'd like to thank Allbirds for providing us with these shoes and with the Allbirds Men's Wool Mizzles to jumpstart these Allbirds reviews on our website. This is not a sponsored review.
These walking shoes are a simple classic flat lace-up shoe that Allbirds refers to as the "evolution of a classic."
A style like this is timeless, and it's a shoe I could've done well with had I found it earlier, due to its endless uses and versatility for different occasions and outfits.
I can fit these shoes in with virtually any outfit that I want to put together. I wore them on a speedy one-day business trip recently, I've worn them to the office and I wear them for running errands on weekends, from fall to spring.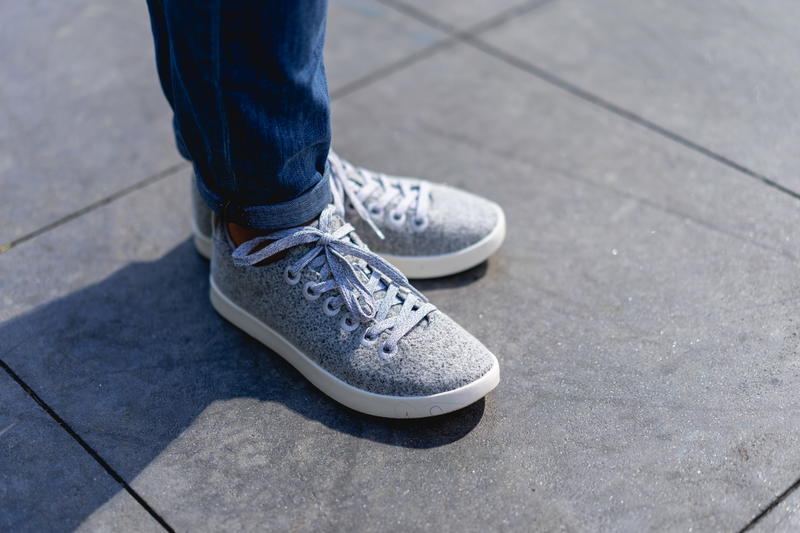 For Dan, the Allbirds Wool Pipers look great as walking sneakers, while he's wearing jeans and a T-shirt, shorts or even some combination of a dressed-up look. As a side note, he put together his pair of Allbirds Runner-up Mizzles with a suit, recently and it looked great!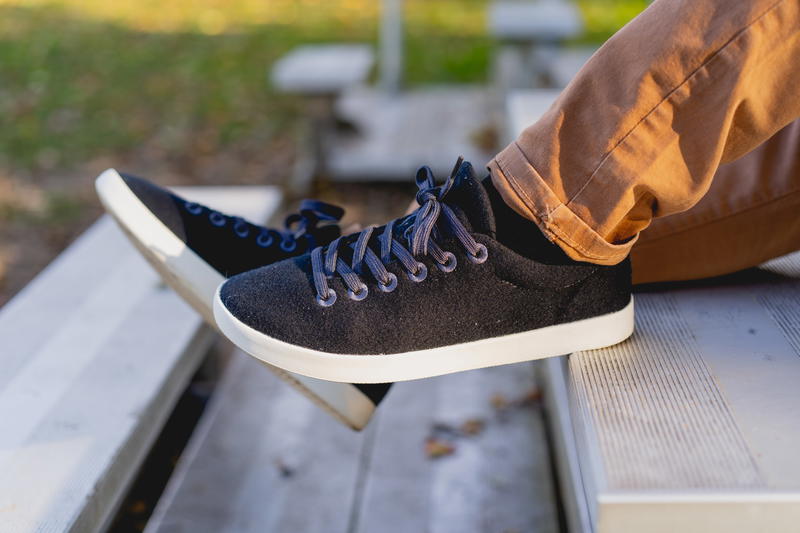 Taking a look at the color choices for this Allbirds shoe
You'll see on the Allbirds website that the Wool Pipers come in a variety of colors, from basic and timeless white, gray and black, to limited-edition colors like Dark Jungle (Hazy Pine Sole), Clarity Blue (Clarity Blue Sole), Kirkjufell (White Sole) and Hazy Indigo (Blizzard Sole). There are also "Sale" colors from time to time, so you may get lucky if you want to get a discount and choose a seasonal color like Hazy Burgundy.
The colors often change based on the season, so we encourage you to check out their website for the best and latest styles.
For Dan and myself, we like shoes that can be worn with a variety of pants colors. We both play it safe and usually wear denim, black or brown pants on the bottom. Sometimes I'll find myself in my maroon women's joggers from Public Rec. And sometimes Dan ventures to wearing green pants, like throughout our entire trip to Colombia.
I chose the easygoing Dapple Grey with White Sole, as it reminds me of a cozy wool blanket, but it's also light-colored enough to transition back into spring after winter. I'm all about versatility.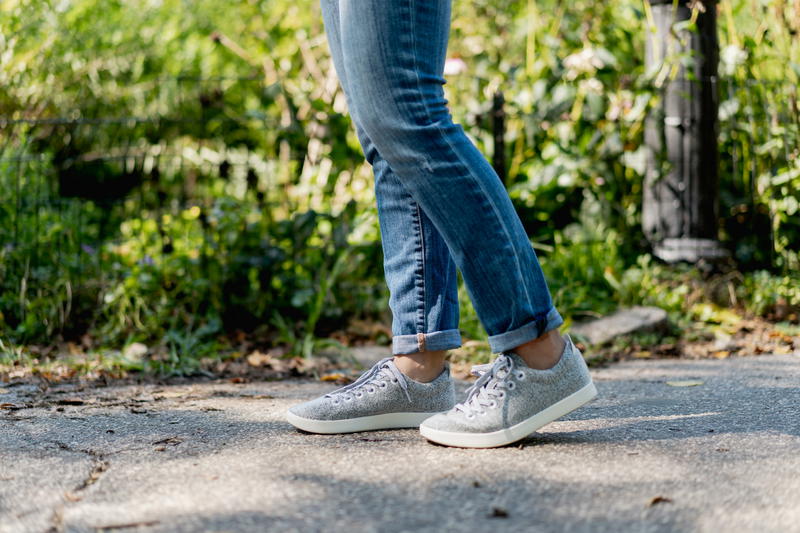 Dan chose a True Black with White Sole, which is a classic. It fits his style and can be worn with virtually everything he owns. Dan wears a lot of black, but also tends to wear camel or brown Mott & Bow jeans. Plus, he already has the Allbirds Mizzles in Tuke Jo with the white sole, so it's like a dark heather gray.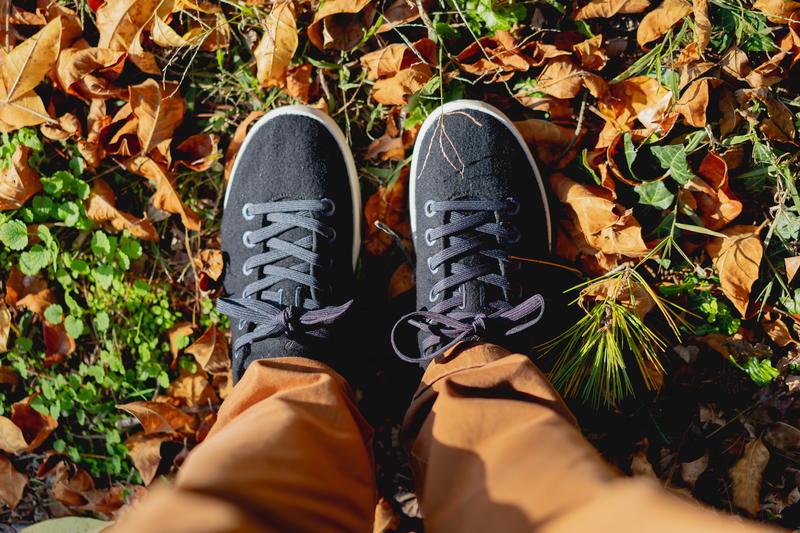 Overall, Allbirds has a wide color selection that would keep anyone happy. I recommend thinking about the colors you usually wear on your bottoms, and if you're looking for a statement shoe, or something that'll blend in and be a classic.
What's the material on the Allbirds Pipers?
The Allbirds Pipers come in "wool" (merino wool), "tree" (eucalyptus tree fiber) and "woven" (ZQ Merino wool blend) varieties. Each have their strengths and attributes that suit climate and activity accordingly.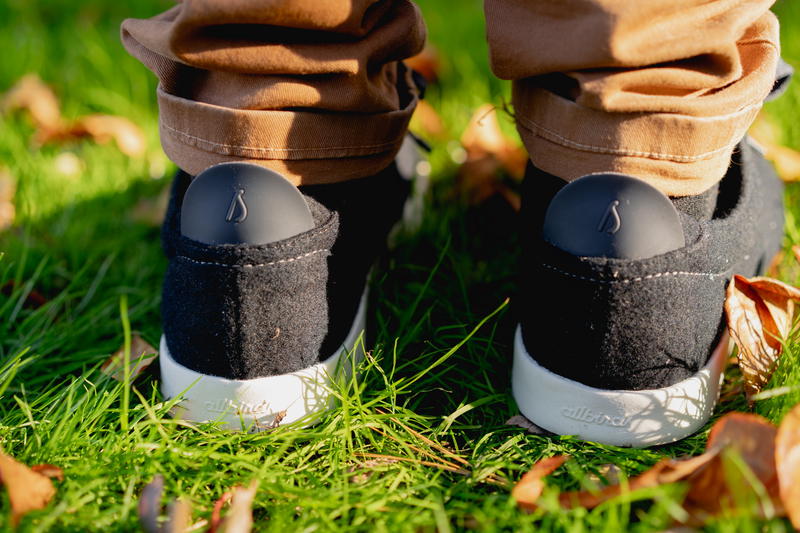 Allbirds Wool Pipers
The Allbirds Wool Pipers are fine to put on as soon as autumn hits and your feet start to feel a breeze and a chill. Depending on your climate, I wouldn't walk in the Wool Pipers during the hottest day of the year. I have worn them with socks during the winter, and I typically can wear them until the next spring, until the days get too warm and sweaty.
Can you wash them though? Yes, you can. Allbirds recommends putting them in a delicates bag as they go into your washing machine, and washing them on a gentle cycle. Then, shake out any extra water, air dry them and they should look pretty good to go in a few days.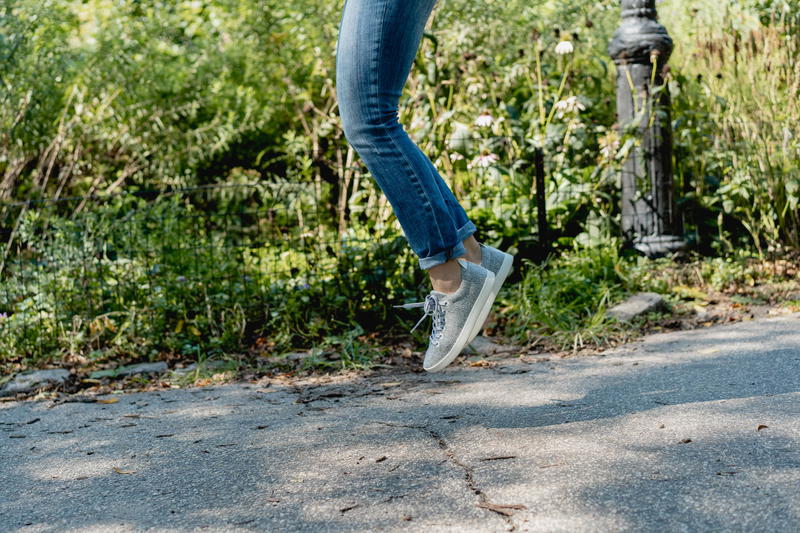 Allbirds Tree Pipers
The Tree Pipers from Allbirds come in the same visual style as the Wool Pipers, and come in both men's and women's. Instead of wool, they're made from eucalyptus tree fibers. They're lightweight and breathable. They're best for walking in warmer weather and they go very well with spring, summer and early fall outfits like light pants, jeans, dresses, cool trousers or summer suits if you want to look casual.
You can probably also guess that they're nice for travel days, as they're easy to lessen the slack on the laces and wear them on a flight or road trip for looser comfort. Currently, they are priced at $5 less than the Wool Pipers.
Allbirds Woven Pipers
The newer Allbirds Woven Pipers are newer to the Pipers line of walking shoes and have a tighter woolen weave that you can see.
Allbirds calls this a 'durable and robust' wool upper, with the same cozy interior as the original Wool Pipers. They are described as refined, and that seems fitting, because they're less like fluffy wool clouds and more like a traditional walking shoe, just warmer and woolier. These seem ideal for winter walking shoes if you need some.
The material for these is 51% ZQ Certified Merino wool plus 49% recycled polyester for the shoe upper. Currently, they are priced at $5 more than the original Wool Pipers. I'd certainly try these.
Do the Allbirds Pipers fit true to size? (an Allbirds sizing review)
Sizing doesn't have a gender, but we want to include how the Pipers fit me in women's and how they fit Dan in men's. We've created sections for each of us to write our opinions, so take a look!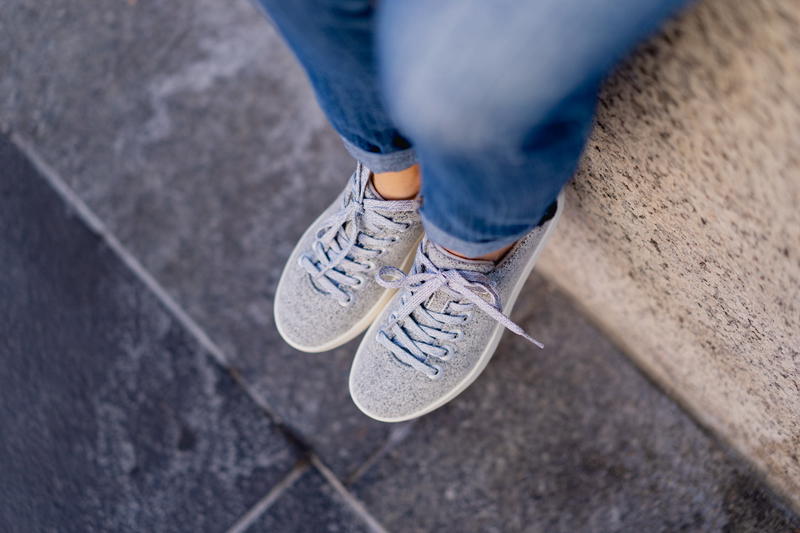 Allbirds Pipers sizing for women
By Becca
This is a topic I had to look into when I was looking into which size I was going to be in Allbirds. Here is the story.
I got Allbirds in 2018 back when they were new(ish), or rather, newer, as a company. Allbirds didn't have any brick-and-mortar stores at the time, and there was virtually no way to figure out what size I would be in their shoes. For the Allbirds Tree Runners, I did not know if I should "size up," or "size down."
I estimated my Allbirds sizing based on which size I am all the time, which is a 5.5-6.5, and I ordered the Allbirds Tree Runners in a size 6.
It turned out that they were pretty cozy during the first try-on, and after wearing them while road tripping in Ireland I found that they were too snug and were bad for my feet, giving me some tightness and aching.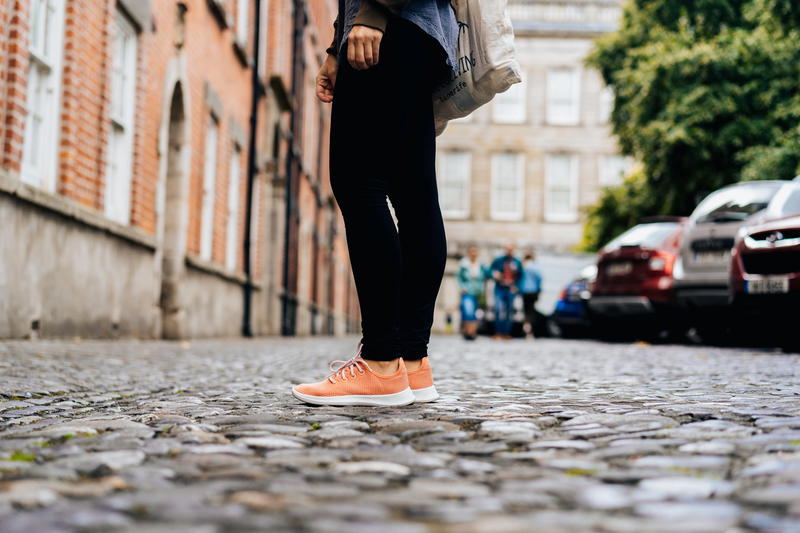 Before getting my Allbirds Women's Wool Pipers, I decided to go to the Allbirds retail store in SoHo, in New York City. It was there that I tried on both a women's size 6 and size 7 in the wool Pipers, and in true surprise, walked out of there confident that I should size up. The size 7 is perfect for me and has space for wearing thin socks as well.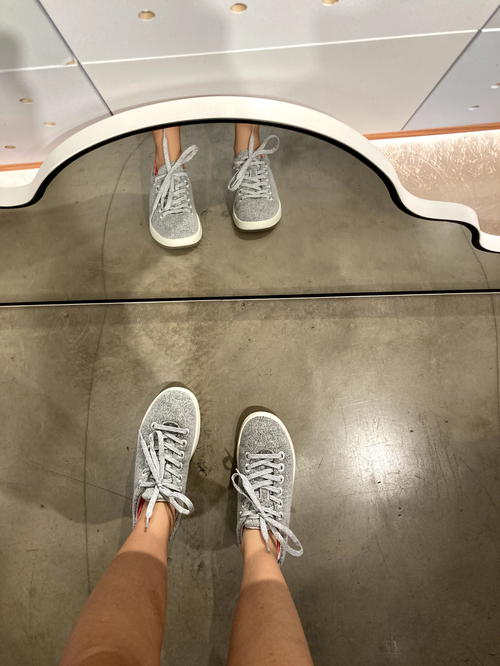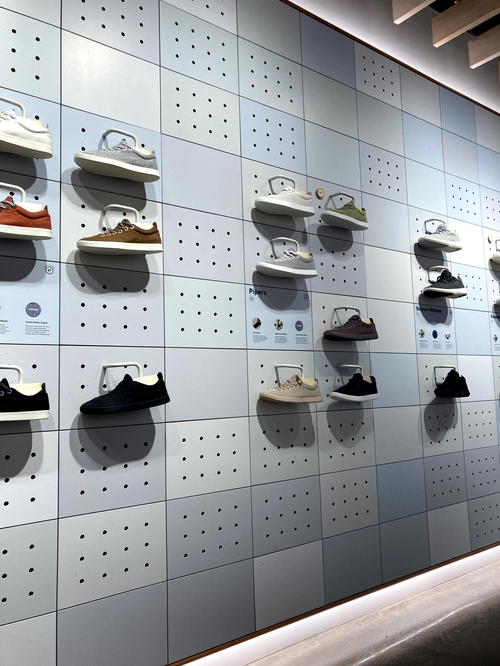 With the size 7 (my sized-up size), I can wear my Wool Pipers with socks and tie them on the looser side, in winter, and I can wear them without socks because the inside is so cozy, and I can just tie them tightly, in fall and spring.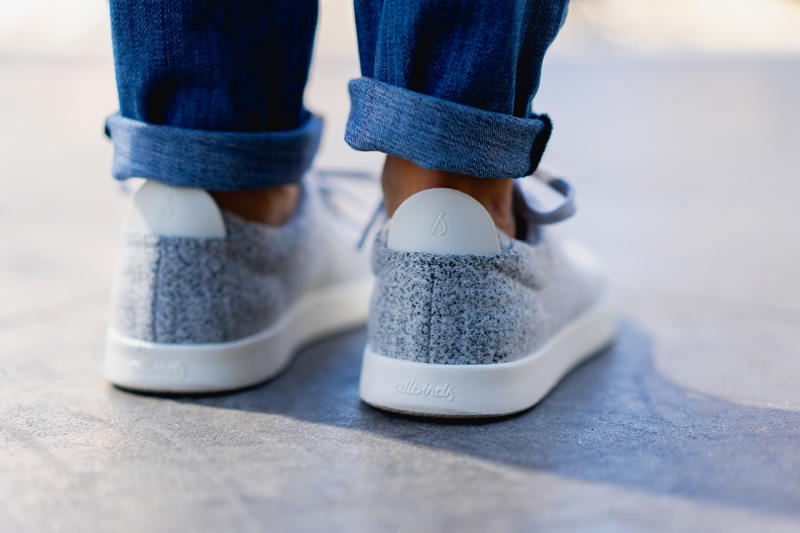 Allbirds Pipers sizing for men
By Dan
The shoes that I typically wear are Hoka running shoes, my Allbirds, dress shoes and Birkenstocks. I don't have much imagination in my footwear apparel, apparently!
My feet have a low arch and my ankles have a high amount of inward pronation. When I get my feet measured, they are a tiny bit larger than a size 10. I have a standard-width foot, as well.
All of the Allbirds shoes that I have (I've now owned the Wool Runners, Wool Pipers and Runner-Up Mizzles) are size 10 and they fit perfectly. I have the right amount of room for my toes, both in the toe box and in the amount of space before the shoe ends.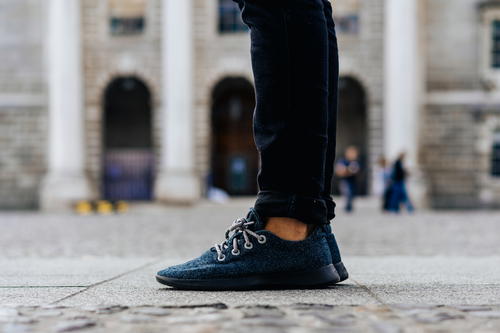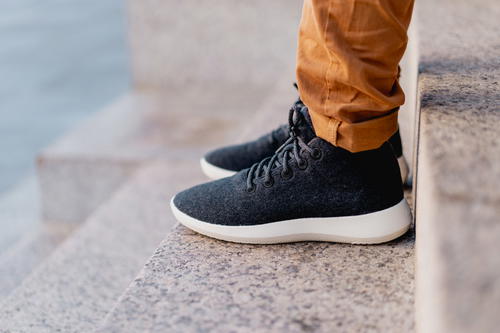 Allbirds doesn't do half-sizing, so if you are in between sizes, consider that you may want to jump forward in sizes, especially if you plan to wear your Allbirds shoes with thicker socks.
I really wish shoe sizes had more universal stability, but I understanding that reading, "Oh, it fits for me," isn't ever super helpful. In comparison, I can tell you that I wear a size 10 in a Hoka Clifton and most Brooks running shoes. I've found that I am a 9.5 in most Converse chucks and Timberland boots. Lastly, in Birkenstocks, I am a 41.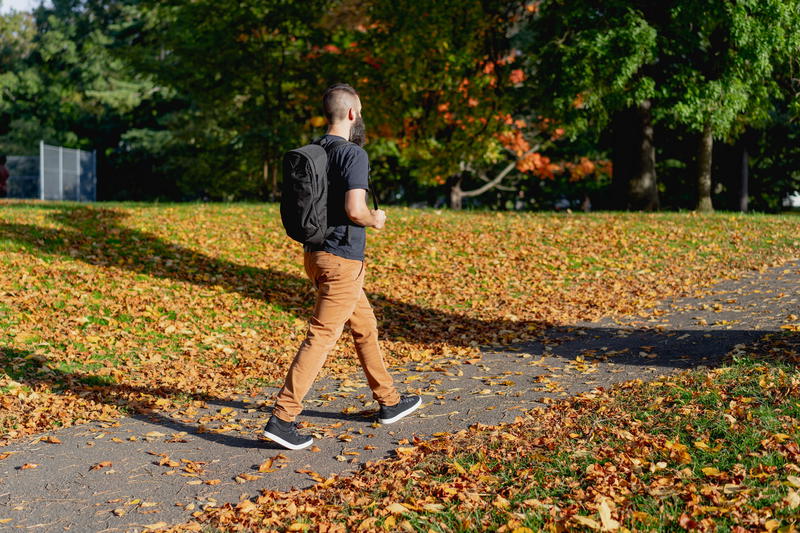 How do the Allbirds Wool Pipers fit?
Because you can tie Allbirds either in a super loose fit or a tighter and snugger fit, I tie my Wool Pipers on the tighter side, and there's a lot of room for my toes. My feet are are more narrow than standard, so that makes sense.
Dan doesn't tie his very tight nor loose. For his Allbirds Wool Pipers, they are tied right in the middle of tightness. Because his ankles have a fair amount of pronation, this causes the shoe to prefer to lean inwards, if that makes sense.
We'll talk about this in a little more detail below!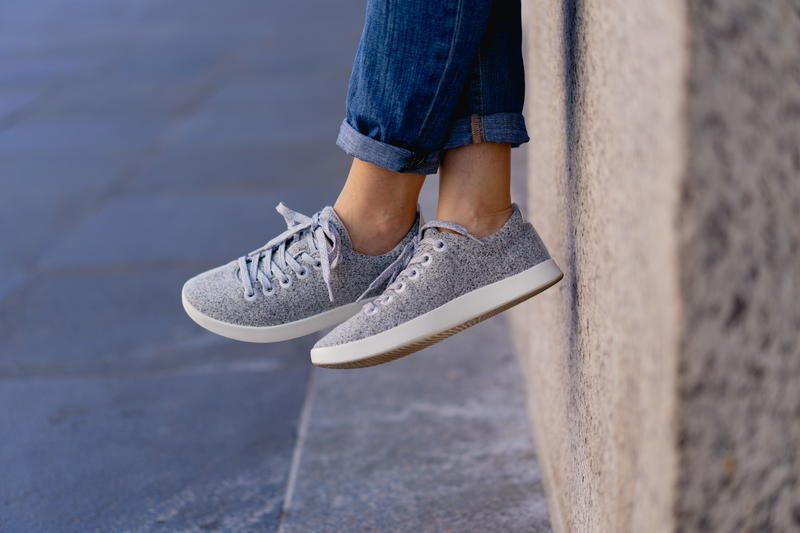 Do the Allbirds Wool Pipers fit wide feet?
If you have wide feet, I wouldn't turn completely away from the Wool Pipers. I'd try to find a retail store where you could do a try-on, or order them in the mail on the Allbirds website to give it a shot. You can always return them, if you find that your wide feet are not a match for the build of the shoe.
In reading some reviews of the Wool Pipers for women on the Allbirds website, you'll see that some women who report having a wide foot size also say that the Wool Pipers fit just right.
I tend to think I have narrow feet, so what I mentioned about tying my Allbirds tightly with no socks and loosely with socks is going to be my best recommendation.
Do Allbirds stretch?
I'd say they stretch somewhat. Allbirds claims that the shoes are "flexible" and "conform to your movements," so the stretch is the aim. I would not say that they're rigid in any way — definitely not.
Because Allbirds are made of merino wool with a sugarcane insole, the natural materials do 'give,' somewhat.
With Dan's pronation, the shoes actually do stretch to accommodate the additional movement of the foot as pressure is increased during normal walking.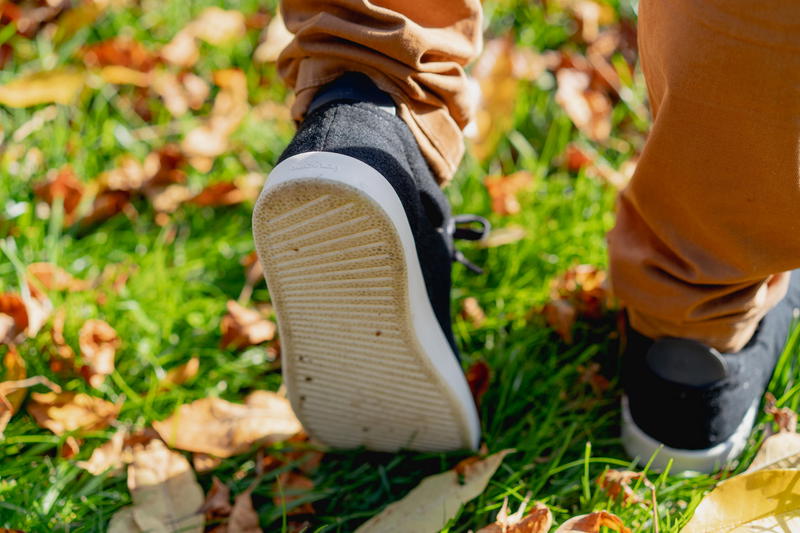 And, when you need to slide them on and off, you can sort of slip them on if they aren't tied too tightly. The back of the shoes have a nice pull on them that you can use to slip them over your heels.
Shoes will always last longer if you take care of them, and scrunching them down by trying to slip them on and off isn't always the best idea, though.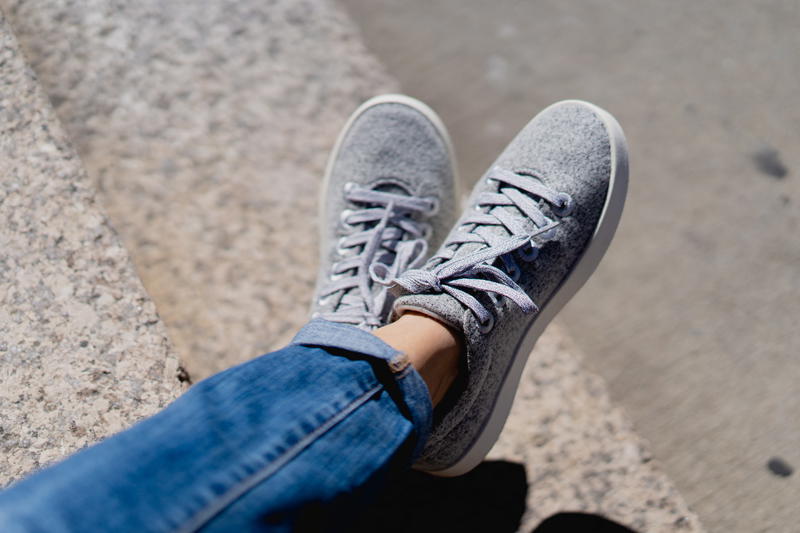 Can you wear the Allbirds Wool Pipers in the summer?
That's a good question I'd like to pick apart because the fact that the Allbirds Wool Pipers are made of merino wool makes them less ideal for a hot summer day.
In fact, I would most definitely not wear my Wool Pipers on a hot summer day, as I feel my feet overheat very easily. On any day past 70 degrees F, you can find me wearing sandals, and I don't put sneakers back on until mid-September (basically until I really have to).
As soon as temperatures dip below 65 degrees, my circulation issues cause my feet to get cold, FAST, so I always seek out cool walking shoes that keep my feet cozy and warm if I don't feel like wearing boots. This is where a merino wool walking shoe like the Wool Pipers is a good bet.
I put away my Wool Pipers from about June to the end of September and by October, I'm wearing my Wool Pipers as my cute walking shoes.
Can you wear the Allbirds Wool or Tree Pipers for running?
I would not recommend wearing the Wool Pipers for running. These are flat walking shoes and would not do you any good (they'd probably hurt you) to use them for exercise or impact activities.
The Wool Pipers are flat casual walking shoes. The good news is that you can wear them to work, and dress them up with a dress or nice pants to make them look cute. They're ideal for hanging out, doing errands or taking a walk in brisk weather.
Like I touched on above, they're a great pair of shoes to have when you need to pack a bit minimalistically, but they are not for working out.
Allbirds do have a selection of running shoes that you can check out on their website!
Are Allbirds okay for flat feet?
Here's where I have to be a bit honest, because I have flat feet and my right foot is 'more flat' than my left.
In wearing the Allbirds Tree Runners, I definitely felt a strain on my flat feet while walking around during travel. I had packed the Allbirds Tree Runners as a choice of a walking shoe for travel, but after a day out in Dublin, my feet were sore. What I mentioned above, though, was that I had sized wrong as well. I should've been wearing a size 7.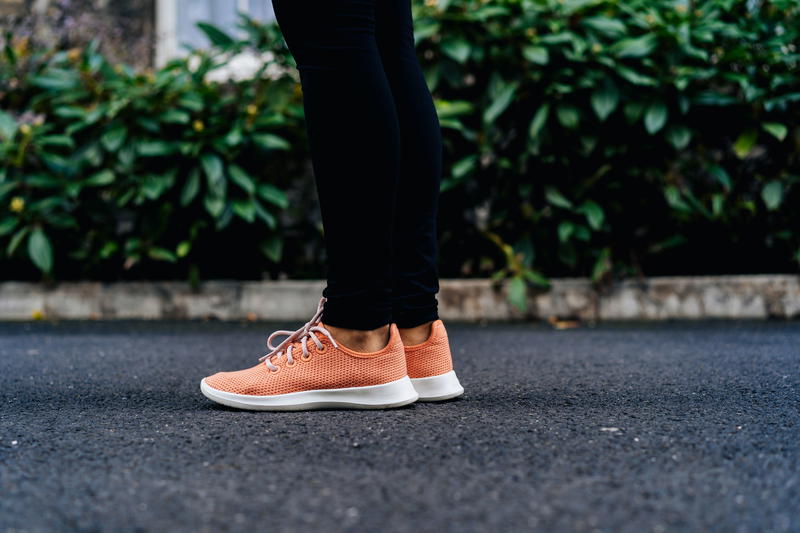 I think what I could have done was acknowledged that Allbirds shoe insoles are very flat and rather thin, so supportive arch inserts would've done the trick.
Helpful Tip
If you have flat feet and you're looking for an arch lift in your Allbirds, might I suggest a pair of flat feet insoles from Remind? I've been using the Remedy Custom Heat-Moldable insoles and they work like a charm. Find your size at the Remind Insoles website.
In trying out the Wool Pipers, the variable is that I have a size up, so there's less tightness from end to end, and I have more space for trying arch insoles for flat foot comfort.
For Dan, he wore his Wool Pipers all day commuting to work in New York City and walking a fair bit, to and from the train station. Hit feet aren't completely flat, but the arch is lower than normal (same goes for me).
In his opinion, "they are fine" for this. They're not going to be the shoe that has the support you need in terms of adding stability to your arch, but, they're the shoe that you want if you want something comfy and cozy during colder days and nights.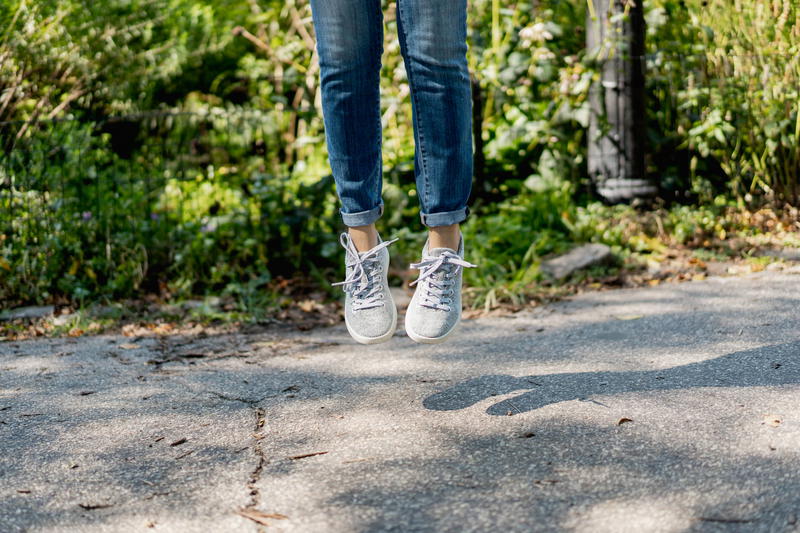 Do Allbirds ship free?
Yep, Allbirds ship for free from their website for any order more than $50, and if you buy a single pair of any Allbirds shoes, you'll score free shipping.
You can return any shoe in 30 days with "no questions asked," and the website says that lightly-worn shoes get donated to Soles4Souls, an organization that helps lift people out of poverty. Pretty cool.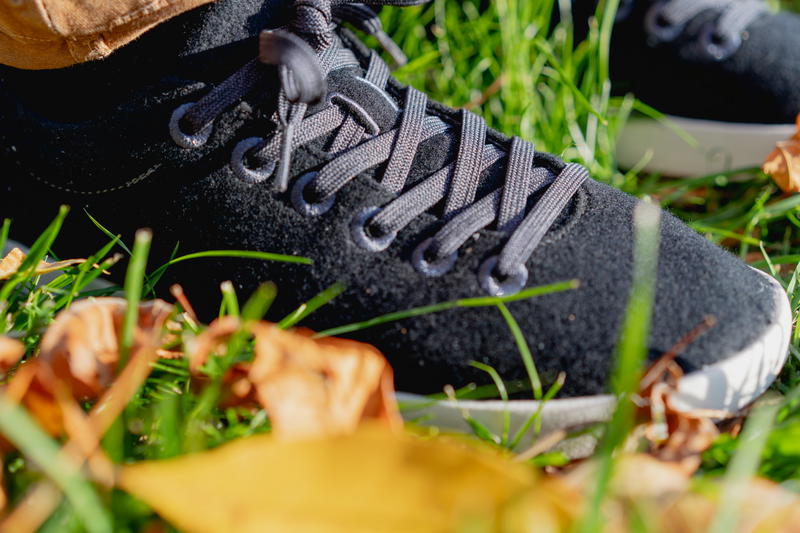 Are the Allbirds Wool and Tree Pipers washable?
Yes, and in fact, all Allbirds products are machine-washable, which is huge for us now that we moved to an apartment with a washer-dryer in our unit. We can do dedicated "shoe loads" for washing.
Do note, however, that Allbirds shoes shouldn't be washed in a regular rough cycle. Allbirds recommends that you put them in a delicates bag and then do a delicates load, with the laces taken out.
Then, let them hang dry or sit dry instead of putting them in the dryer (don't do that with your Allbirds shoes!). They should be air-dried, along with the insoles and laces.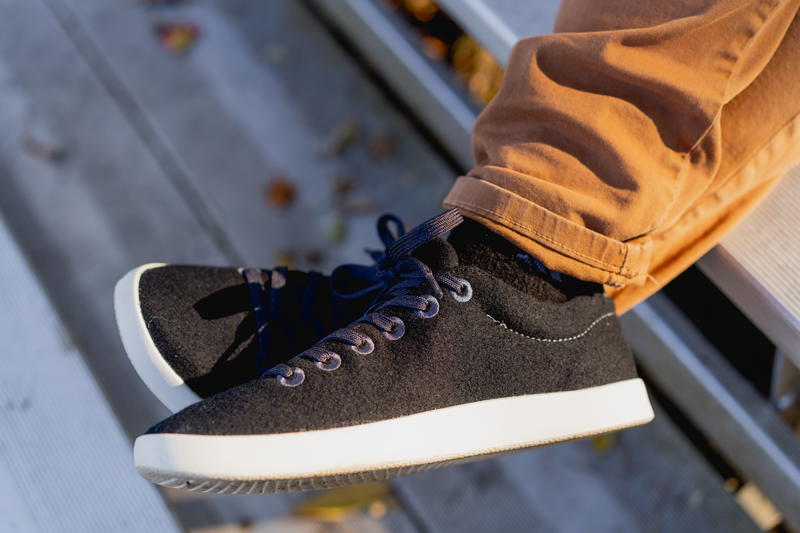 Are Allbirds Wool Pipers sustainable?
The price tag may turn away some consumers looking for a cheap shoe, but the fact is that with Allbirds, you're paying for a product that sports a carbon-neutral product.
Allbirds is a certified B Corporation, which is a certification of social and environmental performance, so Allbirds boasts this as being like a nutrition label for your closet.
For many of us, we have no idea which types of effects our product purchases have on the planet, so with Allbirds, they're pretty transparent about how much carbon offset their production has (none) and they have a list of sustainable practices that is attractive for our generation.
Where to buy Allbirds Pipers
You can buy the Allbirds Pipers shoes at any Allbirds retail store location, and they now have locations all across the world from NYC, San Francisco and Los Angeles to Amsterdam, Shanghai and Tokyo. Seems like these stores sprouted up pretty fast since the company got its start.
If you're not near an Allbirds retail store location or even if you are, and you just don't want to leave your couch, you can get them easily on Allbirds.com.
You can also check out Allbirds on REI!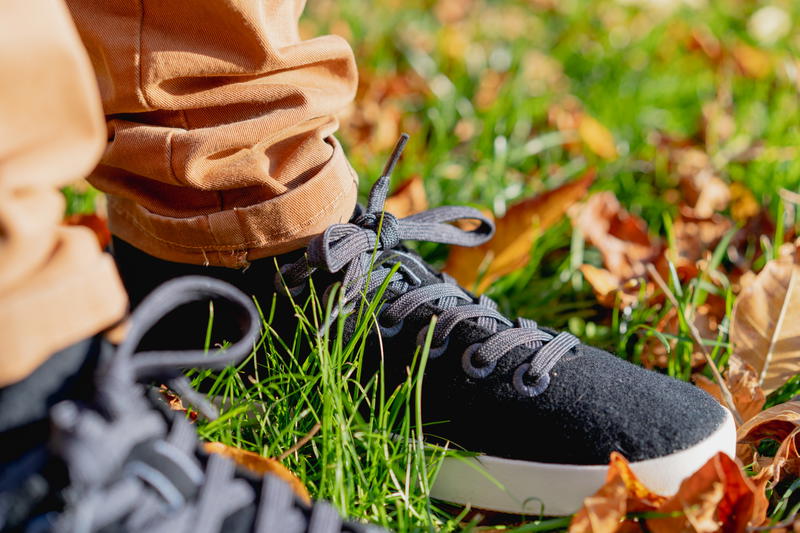 Enjoyed our article?
Consider supporting us! We're a 2-person team (learn more about us here) and your support enables us to create quality content. Thank you!