How to Get Paid to Travel: 25 Job Ideas to Pursue
Written by Becca
•
Updated on September 17th, 2023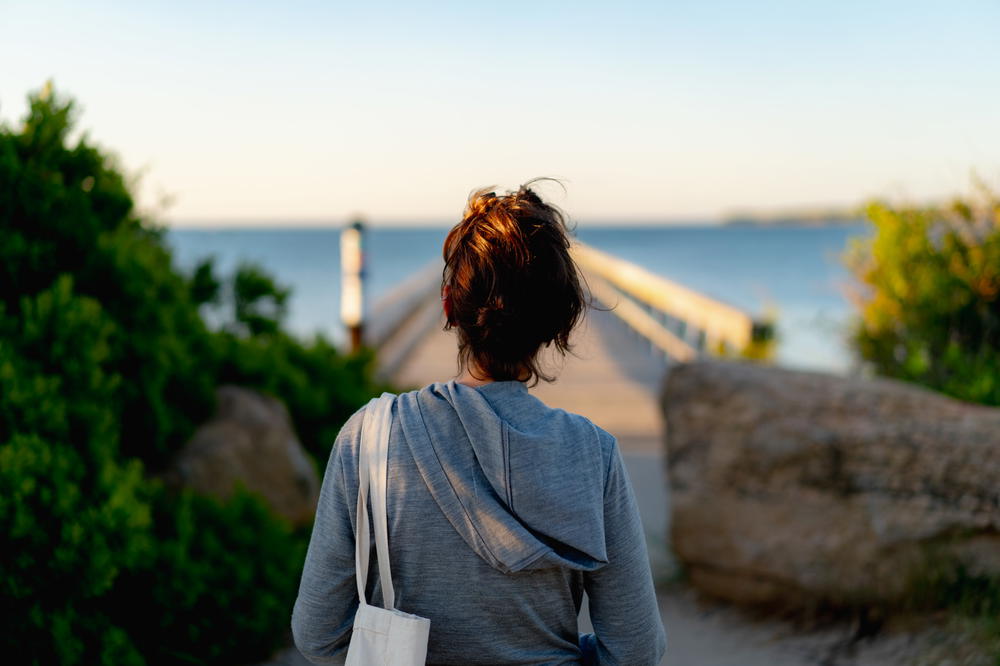 Are there any jobs that pay you to travel? We review work opportunities for travelers with no experience to travelers with specialized skills to offer, to get paid to travel the world.
This article may contain affiliate links. We earn a small commissions when you purchase via those links — and it's free for you. It's only us (Becca & Dan) working on this website, so we value your support! Read our privacy policy and learn more about us.
Table of contents
Close table of contents
The dream is to be able to work remotely and travel, but not everyone can do exactly this.
Luckily (for you), we've lived on both sides of the spectrum. We've traveled full time while working remotely, and we've worked in-person corporate jobs in NYC.
This article isn't about how to work remotely (but we do have great articles about that); it's more focused on which types of jobs you can do that allow you to get paid to travel.
There are plenty of other websites that share specific types of jobs. Let's be honest: the list is practically the same, everywhere you look. That's because there are realistically only a small handful of jobs that you will likely want to be doing.
Sure, go nuts — get hired to deliver a sailboat across the world, or live on a yacht working as a deck hand. If you love creative jobs, you'll enjoy our dedicated section in this article that details this type of work. We're going to focus on different types of jobs that we've actually done, and jobs that we would do ourselves, given the chance.
We're also going to dive a little deeper into some steps into how to achieve the goal of having your travel paid for. Note: some of these options will require some set-up and prep time on your part.
Let's get started! Remember: look out for our personal tips and experiences wherever you can.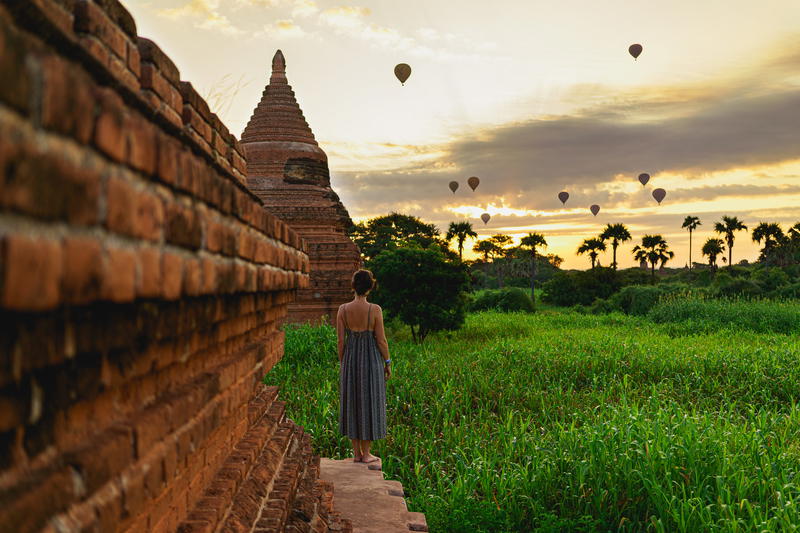 Create content
Content creation is our favorite way in which we've been able to earn money while traveling. We started doing this in 2017-2018-2019, and we still do this today!
The best experience we landed was traveling with Remote Year for a four-month Latin America trip as content creators.
In exchange for the cost of the trip, which included monthly housing, flights between countries, a monthly coworking space and some social events, we provided sponsored blog content like this article, and photos for the company's website.
The best part about aspiring to create content as a way to get paid to travel is that you can start working on it right now. Our best advice would be to stop procrastinating and do it!
If you're working a corporate job and you want to get out and work for yourself, you can start making travel content today. Consider it "freelancing while working full-time."
There are endless opinion pieces to be written about travel gear, advice, ways to save money and the list goes on.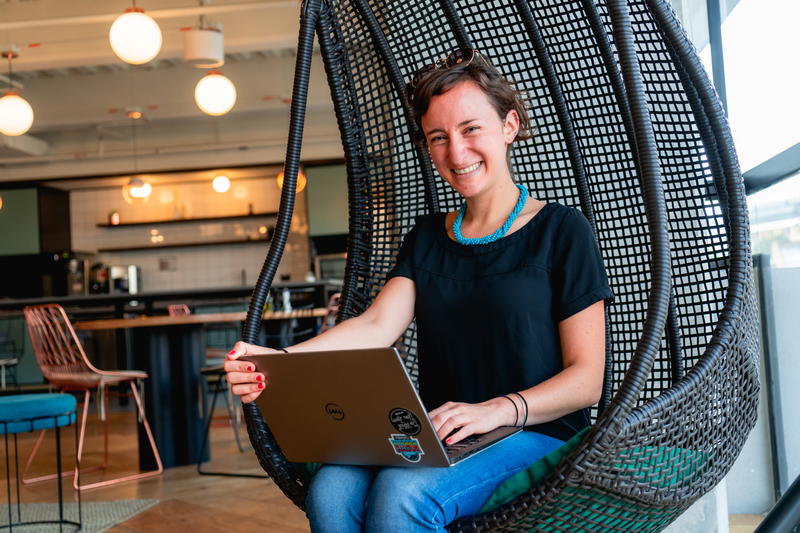 Prerequisite: build an audience
While you are actively traveling, people are going to want to follow you and learn from you. Travel is exciting, and it's something people always want a glimpse into.
Your unique take on travel is going to resonate with an audience that you cultivate. For us, we like budget and local authentic experiences. I am a gluten-free traveler and Dan is a vegetarian. Dan is also a photographer. I'm also a writer.
Because of our interests, we share tips and content about all of these topics. In the past, we've partnered with local food experiences, photography companies and hotels. While we may make it look polished, the truth is that we started from zero.
The interests that you have will attract a certain group of people and brands that follow along with it. The audience that you build can have a number of revenue streams that are shared among these other "content creation types" of career paths.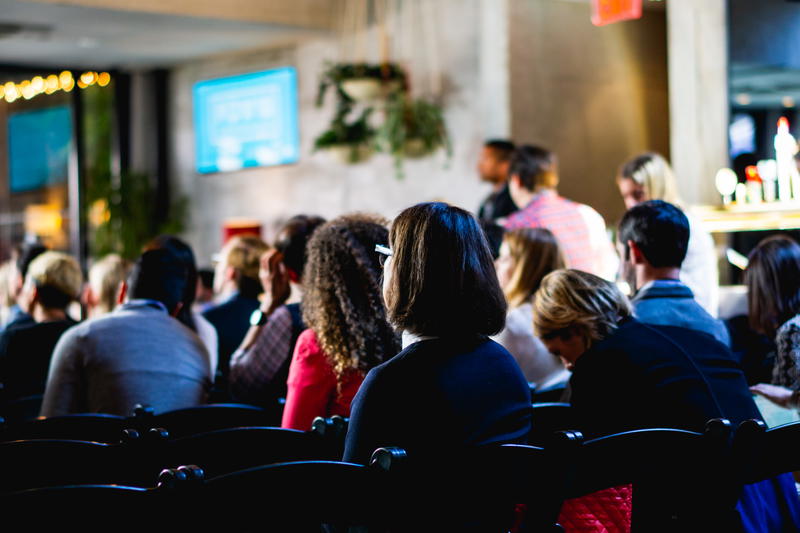 Blogging
We're biased, because we have a blog and you're reading that blog — but we can't recommend blogging enough. We love it.
Blogging allows us to share things we learn while also reaching an audience all around the world; however, starting a blog takes time. A lot of time.
In fact, we were blogging for years before it actually earned us any money or online presence. We started our blog while still working full-time jobs. There was a time when we were able to leverage writing for our blog in exchange for a travel program (Remote Year).
We didn't have any living expenses (except food and our own transport/activities) while we were on Remote Year as content creators, and we wrote articles about our experience on our blog. We wrote guest posts on the company's blog as part of our product exchange contract.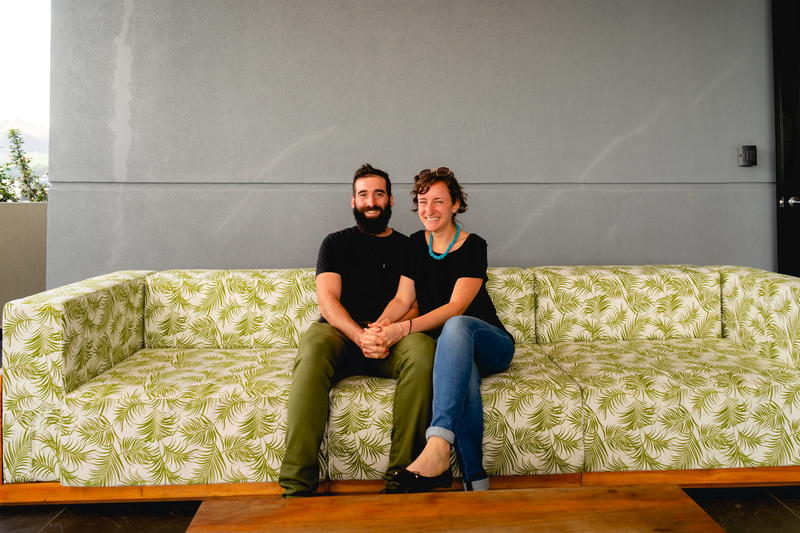 Social media consulting
By understanding social media yourself, you have learned a skill that is transferable to clients that are willing to pay.
Social media consulting can be a lot of things. You can charge money for creating unique content for a brand. You can create a content creation plan or content calendar for making effective posts.
I have consulted for brands in the past and helped with copywriting posts, as well as creating content calendars for other freelancers, and for businesses.
We worked with Remote Year as one of our first "travel for free" experiences (note: It was not really traveling for free! While we didn't pay out of pocket for the program itself, we worked 20+ hours a week for the company and it worked out well on both ends!).
While we did this, my role was social media (for our brand and our account) and Dan was photography and video.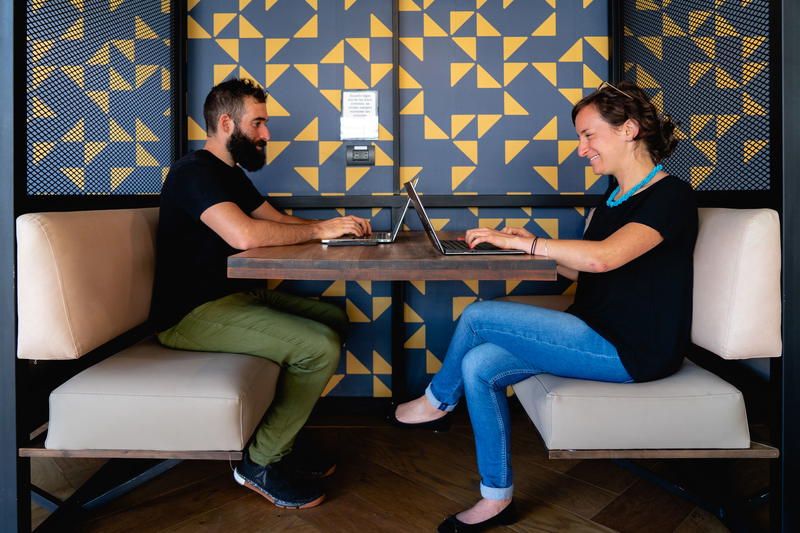 Brand ambassadors
Have you ever seen a brand ambassador on Instagram? It's kind of a wishy-washy title for something that can turn out to be a "real" money-maker.
Being a brand ambassador means that brands might want to send you their products, or pay you to sponsor posts on social media, or on your own website.
Being a brand ambassador could mean a brand sends you products every month to take photos of, but this wouldn't really get you to travel for free, now would it?
But what if you make such a relationship with a brand that they send you stuff, and then they give you a stipend so that you can go to Vermont, or Mexico, or Thailand, to take photos of their products with fall foliage, or a beach backdrop for an upcoming campaign?
That is where you could start talking to your contact about compensating you for travel costs, and make a match. You'll need a big audience, or super-polished skills, but both of these are things to start working on now.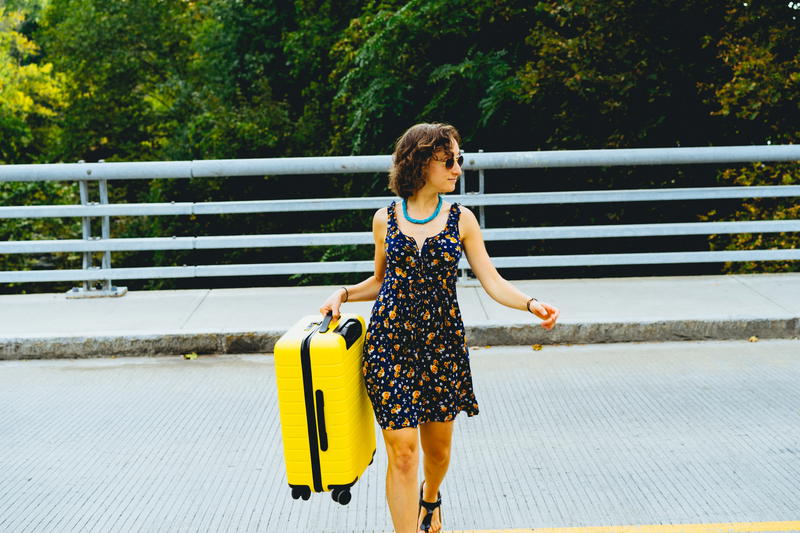 Platform influencers
As we typically don't like the word "influencers," it's still the best way to describe someone who has influence.
We'll explain how it's never a good idea to "put all of your eggs in one basket." If you take this approach, you'll likely shine on one app, like how we have an audience on Instagram, but not on TikTok.
You may have the biggest audience on TikTok, or maybe it's YouTube. Maybe you get lucky and do well on Pinterest. We like to say we have both a presence on Instagram and with our website, which is separate.
The real value in coming up on one of these platforms is your ability to pivot and create multiple revenue streams. Consider influence on a platform as a way to generate leads.
Once you have a large audience that allows you to create content on a single platform, maybe you will attract the attention of brands, travel companies, luggage companies or hotels.
In fact, this is how we got our first sponsored stay at this hotel in Portugal; the hotel staff was following our story on Instagram and invited us to begin our Portugal trip at their property (for free!).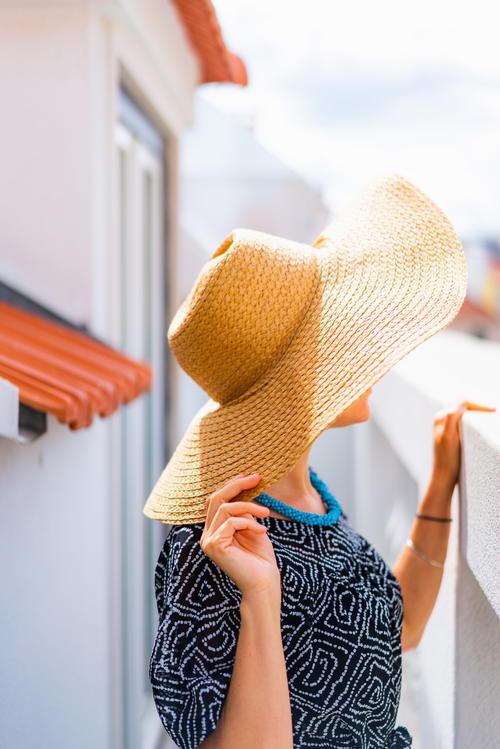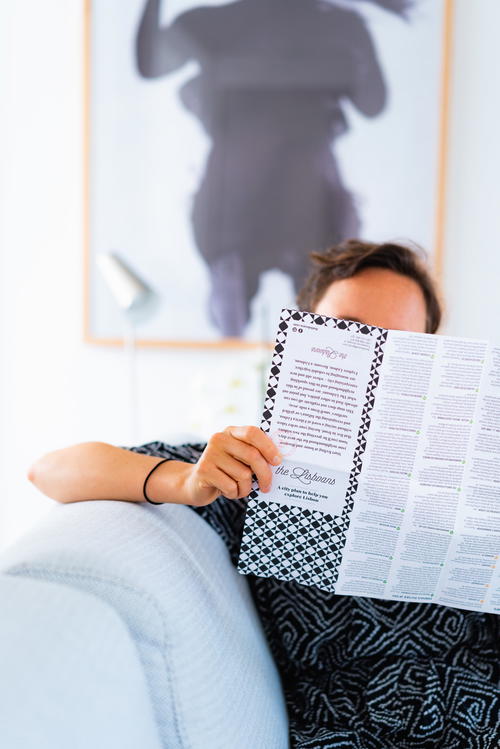 Create a course
With everything that you're learning, the course that you sell can help people learn on the same path that you took.
We've seen creators share photography advice and amass giant audiences, like these photographers on YouTube.
Maybe teaching on another platform is best for you. If you start by becoming a teacher on Skillshare, consider that this is a way to have courses that live forever on the platform, and the earnings could pay your way to travel more.
Or, depending on how big your audience gets, you may wind up with sponsorships or brand deals for your Skillshare classes. Companies might want to send you to a specific location so that you can talk about a relevant product or a skill.
Sell a digital product
You could always sell a digital product, like something specific to you and your path. Language cards? A game? An e-book?
We've seen several digital nomads sustain their travel lifestyles by selling popular e-books. Once you create such a product and allow it to be downloaded and purchased each time, this becomes passive income that can pay your way to more travel.
Leverage your existing professional skills
Even if you are one year out of college, you have some professional skills. What are you most passionate about? What gets you excited?
If you are a professional with 20 years of experience and you have a knack for design, or web coding, or sales growth, or digital architecture, you can consider using your skills to pay for travel.
As a note, this section is going to comment mostly on paying your own way to travel while working, rather than having companies sponsor or compensate you for the travel itself.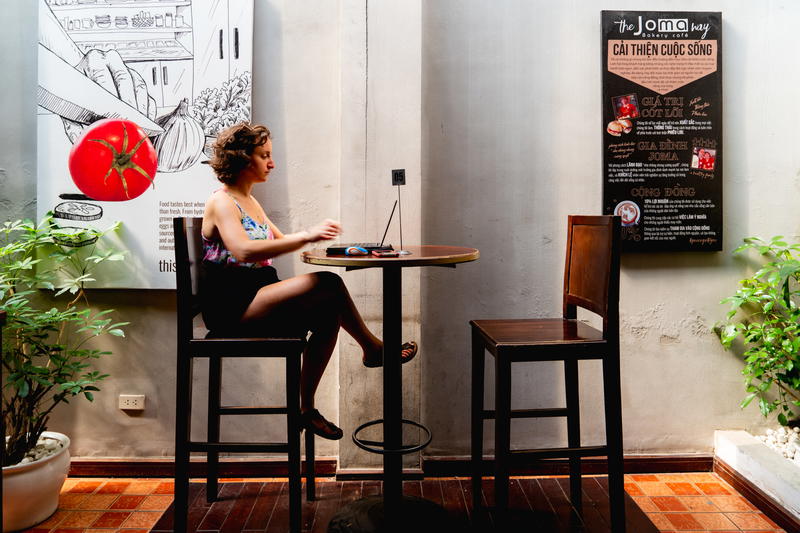 Freelance
Dan and I have both freelanced throughout our careers, and the time that stands out the most was when we traveled while working remotely as freelancers.
We both worked part-time jobs for clients, worked on our business and took on some other clients in the form of freelance work.
This made our schedules flexible. One common misunderstanding about freelancing is that you won't work so hard, or maybe you'll work half a week. Wrong! We worked SO much while we were freelancing, sometimes more than a standard 40-hour work week. Sometimes it was even hard to take time off. We'd shift our schedules so that we could take side trips from our base city, like this excursion trekking in Sapa, Vietnam.
Check out one of our most popular guides on how to transition from working full-time to freelancing.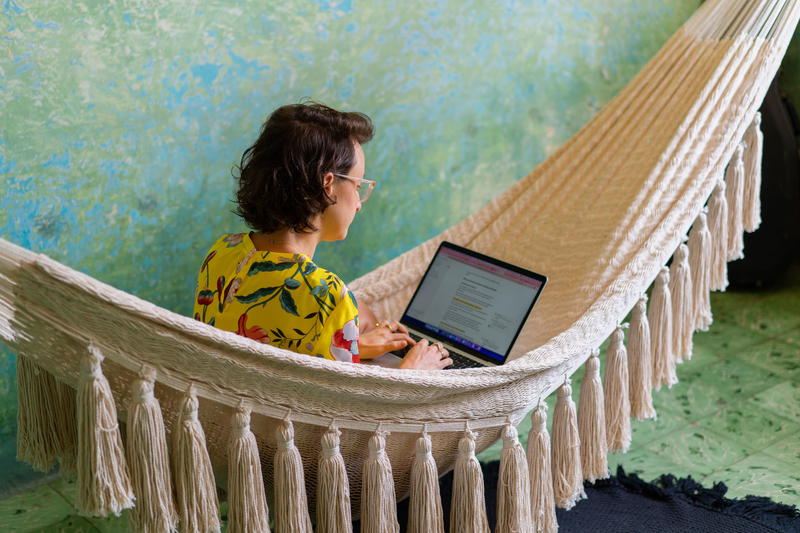 Work remotely with your existing full-time job
We have both done this and Dan has done it twice.
If you would like to travel and work remotely, you will need a remote job.
Fear not though, because if your current job can't be turned into a remote job, we have this super guide on how to find a remote job now, along with this extensive list of the best work from home sites for job-seekers.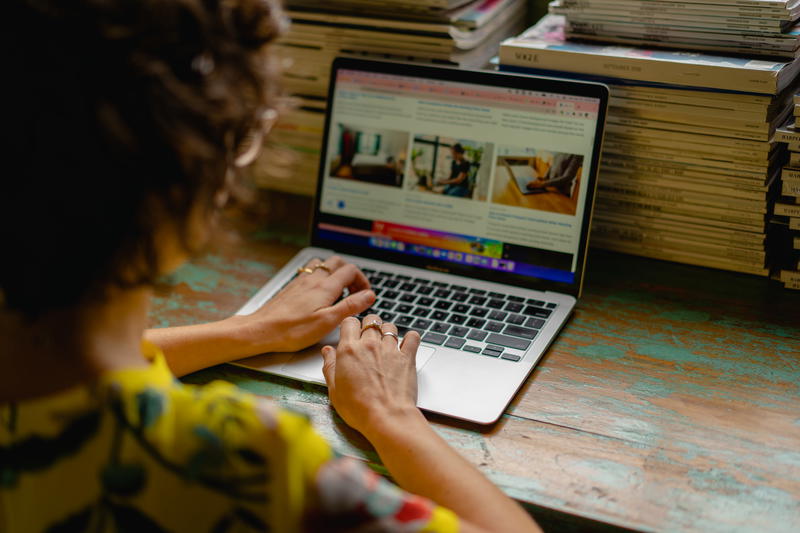 Teaching abroad
If you speak a language (well), consider opting for teaching work that will pay for your travels!
Teach English abroad at a school
One job that "paid my way to live abroad" was teaching English in China. I did this from 2010-2012. I know people who taught English at schools in Hong Kong, South Korea, Thailand, Taiwan and Japan. It seems like East Asia has a high demand for English teachers from the West!
In essence, yes, this job did "pay me to travel," but to be technical, this job paid me to have a full-time job in Shanghai, China for a year (and then a second, when I just didn't want to leave!).
I lived as an expat in China and had an amazing time. I also learned incredible things about working for a school, working with colleagues from another culture, teaching students whose second language was English and more.
Teaching English abroad is one of the true best ways to get paid for a steady full-time job and live in a completely new country at the same time. I highly recommend it.
Note: I also traveled in some 10-15 countries in Asia during this time, not to mention, like, half the provinces in China. Working abroad with a foreign job is one of the best ways to experience new cultures and travel a LOT.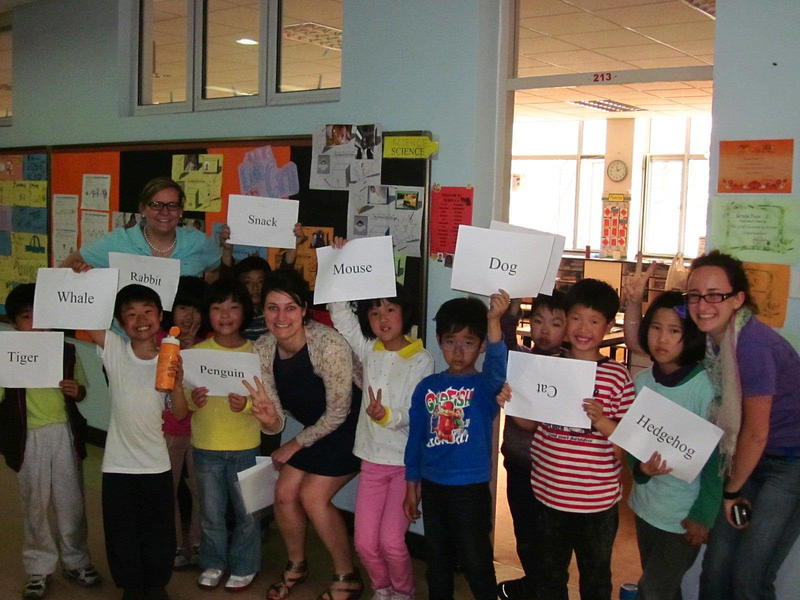 Teach a language in a different country
If you speak any language, there's someone somewhere that wants to learn it. English, for example, is obviously high in demand to be taught. You can teach English lessons in the United States, to get practice, before doing it in a different country.
There are some countries (mostly in Europe) where locals also want to learn and be proficient in lots of other European languages. If you grew up in the US speaking fluent Spanish, for example, there may be work for you in a country like France, or England.
Teach a language while you travel
While traveling, you can teach lessons via Zoom or any other video platform. You don't need to be in-person anymore, and some students may even prefer to take lessons from their computers.
Keep in mind time zones, though. I was considering working for a company that wanted to make fun lessons for children widely available, and the timing from my location in the US didn't quite match up with the timing needs in India. For these reasons, it could make sense to base yourself in a convenient time zone if you are targeting a particular market through an education agency.
Bonus points to you if you leverage content creation during this language-teaching knack that you have! Lots of creators make supplementary lessons that are available to everyone. It can be a great way to generate leads to your main language business.
You can make these available on YouTube. Personally, I have searched things like, "common slang phrases in Spanish for Mexico," and I'm hoping to land a great video that will genuinely help me out.
Photography
For photographers, there are lots of unique opportunities that you can engage in, to leverage making money while you travel.
If you want to head in that direction, check out our guide to learn how to make money as a travel photographer.
Stock photography
You can sell your photos of destinations that you travel to. This is much easier said than done, though.
Dan gave stock photography a good try and ended up not dedicating a full-time effort to this, because making a decent amount of money is a challenge.
There are millions of photos in stock photography websites of literally everything you can imagine. Standing out is hard. Really hard.
Luckily, when you travel, you are able to pick ideal locations that you think will be a good market fit for stock photos. If you notice that some place is harder to get to, that might be a good place to start.
I've found that stock photography can be a decent second (or more like a third) stream of income. It can help pay for food (a little bit of food), but should not be your main source of income because you'd need years to get there.
You may find more value in taking photos for clients that are looking for very specific types of images. Another finding is that if you have a drone, you can get incredible and unique angles of landscapes and places that clients may be looking for online.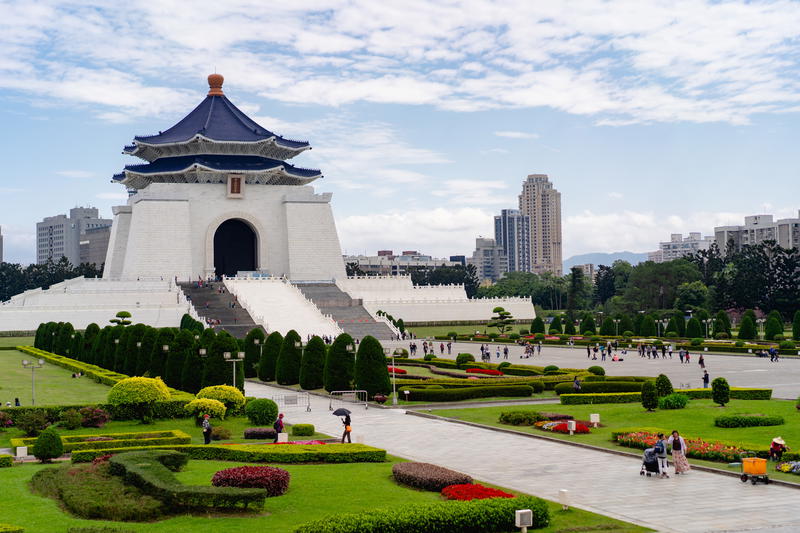 Image reviewing
Some stock photography sites hire freelance image reviewers. These reviewers, well, review stock photos. They ensure that photos that other people upload meet the specific level of quality that is required.
It's not a glamorous job, but it should be relatively stable and have flexible hours.
Accommodation photos
Sites like Booking.com often hire freelance photographers to take photos of accommodations. You can let their assignments dictate the locations where you travel to.
You can also reach out to local Airbnb hosts and offer an exchange for professional photos. You can trade photos for a stay at their property. Note: consider that the time to do this is in low season, not when they have constant bookings and can't pass up the earnings.
Bigger real estate networks may also have a need for professional photographers. Keep in mind that many hotels will often hire local photographers. It's a good idea to respect the local job market.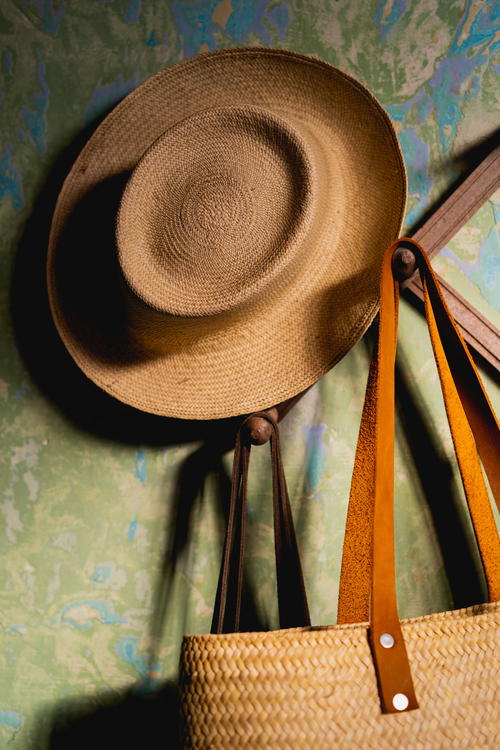 Destination weddings and engagements
As a traveling photographer, you can take destination wedding and engagement photos. There are a few websites that you can check out to get started, like Flytographer.
There are lots of ways for you to advertise, like get your name out there by telling your friends, family and community members that you are doing this.
We have a friend who is traveling constantly and offers business headshots everywhere he goes, by making big call-outs on social media and in local forums.
Transient and temporary work
Transient work can be less stable, and can be seasonal. Check out these potential ideas for making money while you travel below.
Volunteer and work at a hostel
As a young backpacker in my 20s and early 30s, I met lots of travelers working at hostels. I am still friends with many of them. I'd meet other travelers who lived for free by working at hostels all over Latin America like in Bolivia and Panama.
How fun would it be to work at a hostel, live there with the other travelers who are doing the same thing, and meeting new fun people all the time?
This is one of the most straightforward ways to get paid to travel (and work, of course).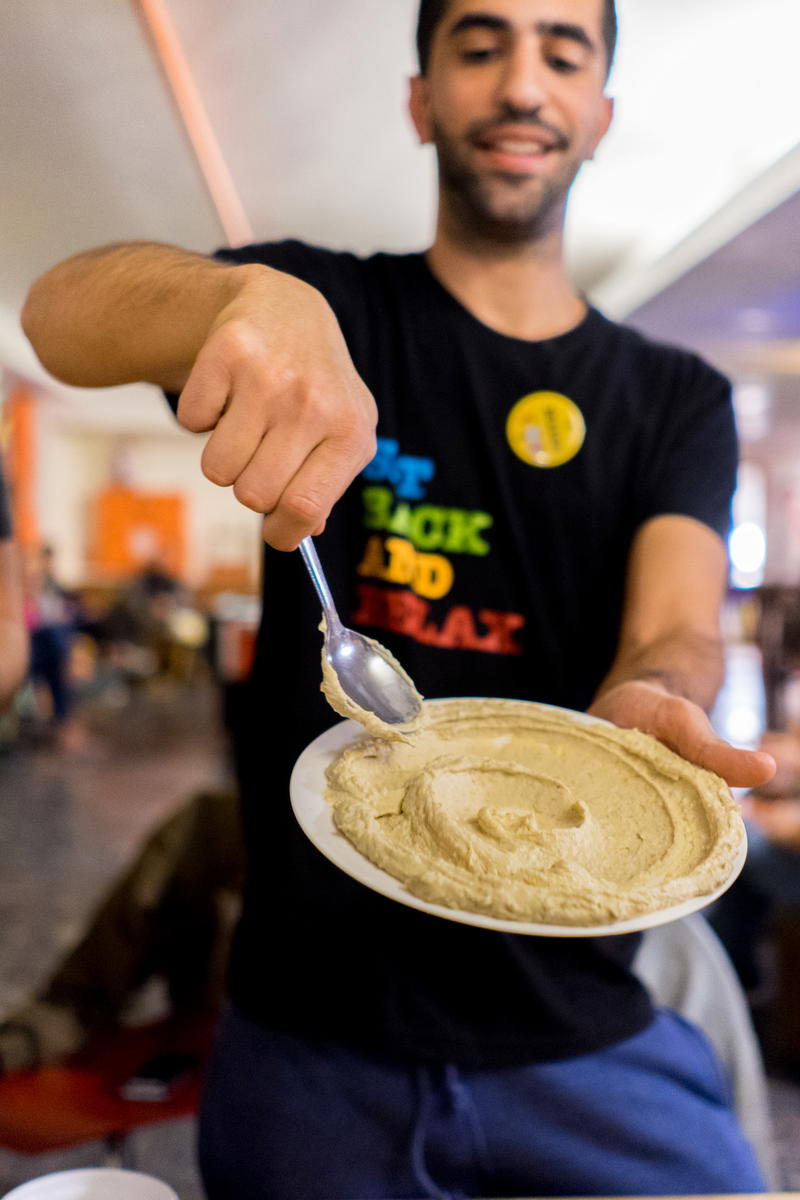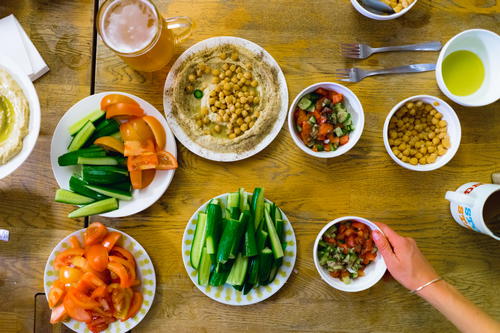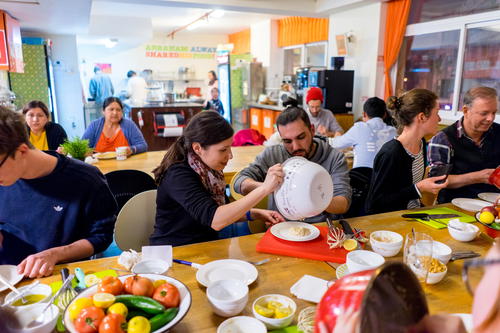 Work or volunteer on a homestead, farm, local business or restaurant
Our friend Anne, who owns the coliving space Nine Coliving, has hired help in order to make her coliving space run efficiently through companies like Worldpackers.
Worldpackers is a program for volunteering and gap years that helps link travelers with where their skills could be employed, and let them travel for free! Among the skills being sought by businesses around the world are gardening, photography, housekeeping, admin work, social media, child care, kitchen staff and reception roles.
Volunteer with nonprofits
If you land a volunteering gig that pays for your accommodation and food, that's a great way to live in and experience a new culture and country.
However, these volunteering opportunities are becoming harder to fine, because legitimate volunteering experiences are often sourced through nonprofit agencies that will charge you a fee to do the volunteering. You will probably have to pay your own flight to the country you'll be volunteering in.
I went on a volunteering humanitarian mission through a nonprofit to India, and it was certainly a way to travel, but it most definitely was not free, and it was not cheap, either.
Travel Nurse
Traveling nurses are in high demand! While we don't have any experience in this area, we'd suggest looking into options for traveling as a nurse or medic, if you already have the medical background.
Deliver cars
This one has become more apparent in recent years, especially as people move cross-country: moving a car from one place to another is a very valuable service.
In fact, we just heard of someone selling a car to their doorman for only $1 because the cost of driving it from one coast to the other was so valuable.
This is an extreme example, but consider that people will pay real money for the convenience of someone driving their car from NYC to Los Angeles, because they don't have the time or patience to do it on their own.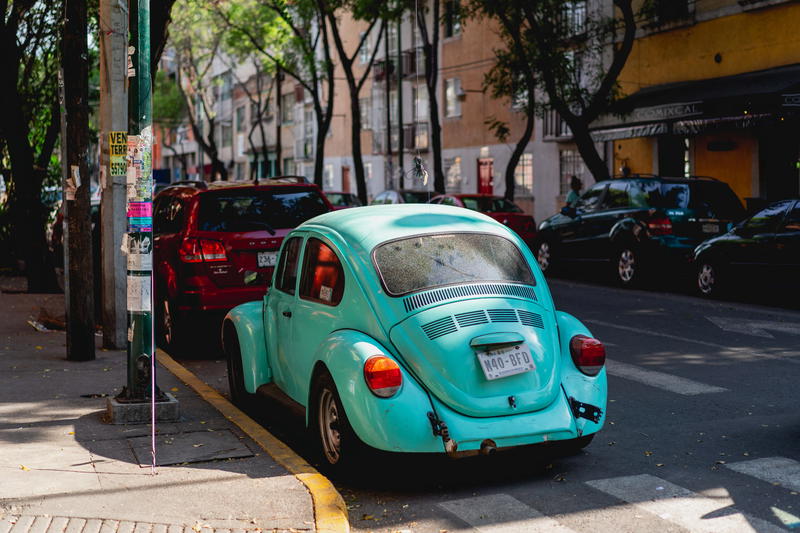 Teach yoga
My friend Meg is someone I met while traveling in northern Colombia. She's from the US, and in 2016, when I took my trip to Cartagena and Santa Marta, I stayed at a lovely hostel called Casa Elemento up in the town of Minca for a few days.
I met Meg because she was vibrant and friendly and it seemed like she was the mayor of the place. It turned out she was the on-site yoga teacher and taught yoga classes through the hostel for the hostel guests. I took one of her classes and it may have even inspired me to get into yoga!
Personal training
If you choose to stay in one place for a while and you're a certified personal trainer, offer your skills the way our friend Sean offers headshot photography when he's in a place for three to four months!
House sitting
Our friends Alex and Ryan are expert house sitters. They've done it in Mexico and beyond and they love it.
House sitting is when someone (a property owner) is not using their house for a few weeks or months, and needs someone trusted to be there to keep the property safe, or take care of a dog or cat. Networks like TrustedHouseSitters match vetted house sitters (you, maybe!) with property owners, and this is often a proven and great way for travelers to live for free for quite some time when abroad.
We encourage you to check out Alex and Ryan's guide to house sitting, in which they detail how this has gone for them in the past and how you can get started, to get your travels paid for.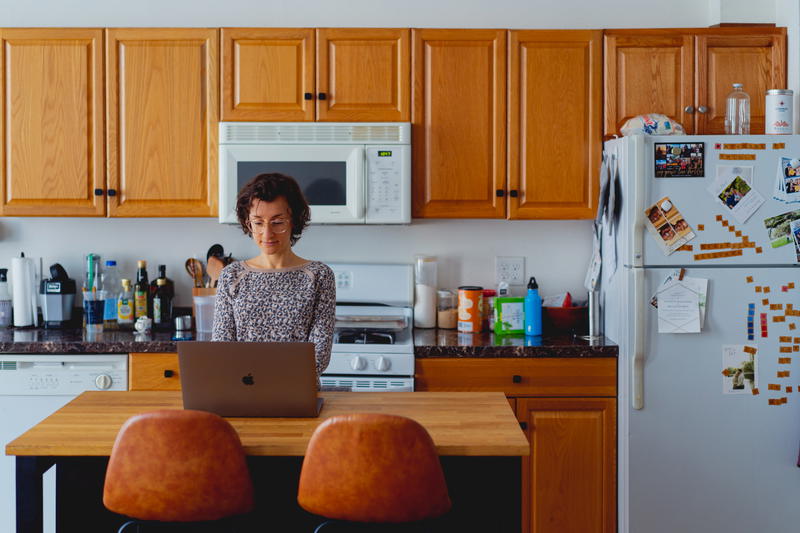 Flight Attendant
If you love the friendly skies, consider training to become a flight attendant!
Becoming a flight attendant surely means you will fly for free. That is probably most of what you will do.
But in your downtime and off-days, you'll get to explore incredible cities and countries all around the world and your hotel stays will probably be paid too, in between your flights!
Consultant
While it's not traveling in luxury, if you are looking to accumulate a lot of airline miles, you can become a consultant for a big firm.
Dan had a roommate that was a consultant and he would travel Monday through Friday and be home on the weekends in NYC.
Some clients host you in the same city in the same office, while other jobs may want you to travel more frequently and often, to different cities.
This isn't for everyone, as it can be hard to make connections and have a social life if you do it forever, but some people really like it, especially in their younger years before they have relationships and families.
Best tips for getting passive income to travel
If you want your travels paid for by something that's not your job, consider a few routes to passive income. In the below ideas, we've tried some of these, and if we haven't tried these routes, we know people who have done them!
Focus on ways to save your money
The best way to earn money while you travel is have your money work for you.
Okay, that was super lame, I know. But it's true.
If you are able to save a substantial amount of money, you can pay yourself back by taking small distributions.
This strategy is often referred to as FIRE, and relates to geographic arbitrage. I won't go into this in much detail, but if this sounds interesting, you can learn more about it at one of my favorite personal finance blogs, Personal Finance Club.
Invest in real estate
Investing in real estate, and having renters or doing 'house hacking' is what can lead to substantial passive income over the years (once you subtract taxes, maintenance fees, repairs, broker fees and other sunk costs).
If this is for you, and if you come from a place where real estate is affordable, like the Midwest or the South, check into it online, as there are tons of blogs about investing in real estate for passive income.
It does come with its risks, and if you plan to travel and be away from home, you'll need to have a property manager nearby who can help with the unexpected (consider this another cost to factor in to your profits).
Invest in the stock market and in businesses
This one sounds easy, but could easily be the scariest for a lot of people before they learn about investing.
Investing is where you can keep your money in the stock market if you have extra cash to spare. Investing lets your money work for you, and produce more money over the years (in the long term). If you have enough money invested, for enough time (like more than a decade), you can start withdrawing around 4% per year, and still avoid losing any overall (again, this is referred to as FIRE - being financially independent and retiring early).
One more: try travel hacking to pay for flights or hotels
Travel hacking means accruing points and miles to pay for your travels for free, while you're spending money on credit cards anyway. Travel for free by getting free flights with our guide to travel hacking.
Enjoyed our article?
Consider supporting us! We're a 2-person team (learn more about us here) and your support enables us to create quality content. Thank you!