Roost Laptop Stand Review: Thoughts After 5 Years of Use
Written by Dan
•
Updated on September 19th, 2023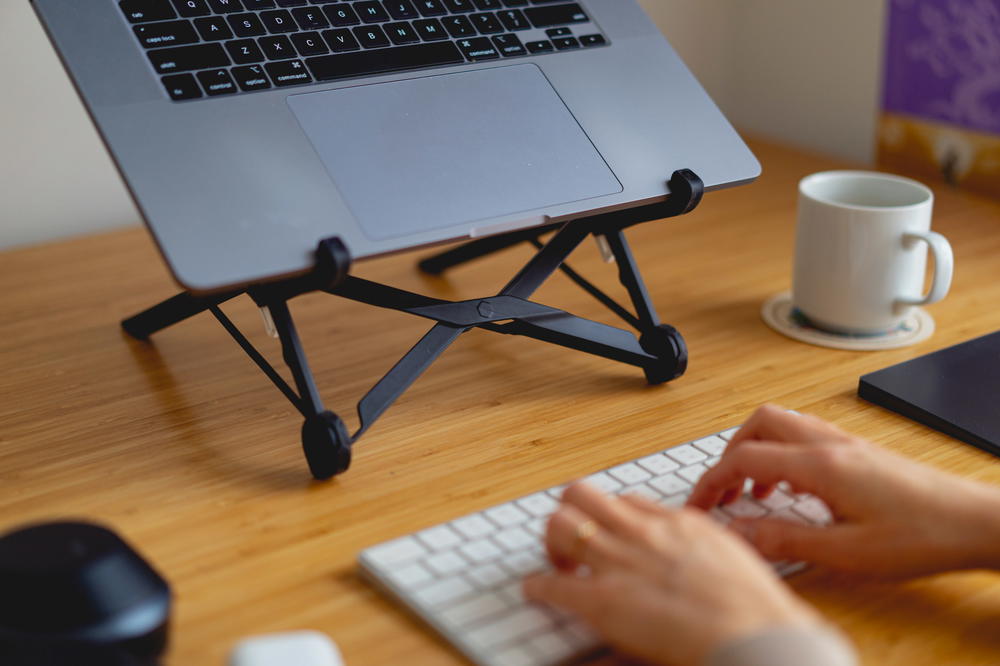 Do you need a Roost laptop stand? Is the Roost laptop worth it? Here's why the Roost laptop stand is the best laptop stand for working remotely or working from a home office.
This article may contain affiliate links. We earn a small commissions when you purchase via those links — and it's free for you. It's only us (Becca & Dan) working on this website, so we value your support! Read our privacy policy and learn more about us.
Table of contents
Close table of contents
I got my Roost Laptop stand in September of 2017. I've been using it almost daily since then and it barely looks used. I've taken the Roost around the world while working remotely, to cities in Asia, to Europe and South America.
The version that I have is the Roost V2. The most recent version is the Roost V3. There are a few improvements to the adjustability and minor design updates. Everything about my review should still apply to the V3!
My Roost laptop stand has been packed in bags, thrown around under an airplane and collapsed and expanded countless times while I'm working remotely or working from home.
With all of the use that I've thrown at it, the Roost has held up awesomely.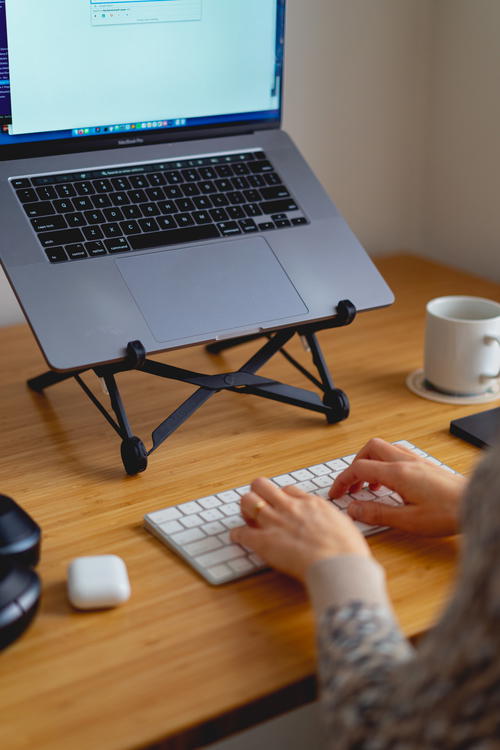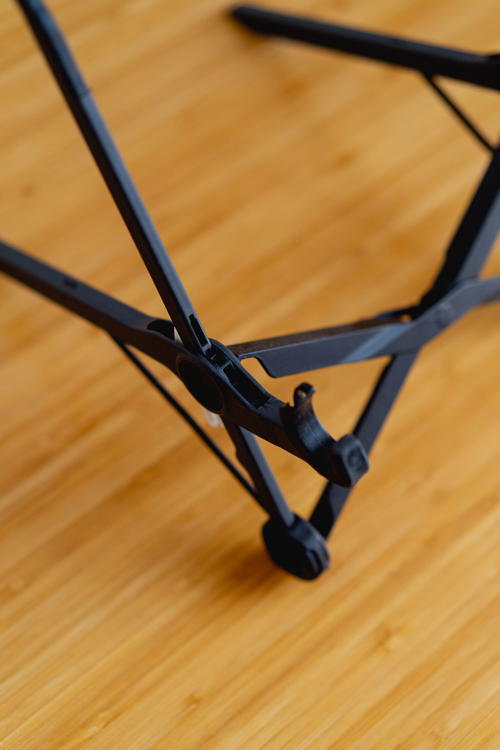 Okay, but what is the Roost laptop stand, how do you use it and should you buy it? Let's find out.
What is the Roost laptop stand?
The Roost laptop stand is an ergonomic laptop stand that is easily collapsible, easy to carry, fits most laptops, is lightweight and has adjustable height settings.
The Roost is one of my favorite desk accessories while I am working remotely or working from my desk at home.
Simply put, it's a flexible stand that raises your laptop above your desk so that your laptop can be used at eye-level.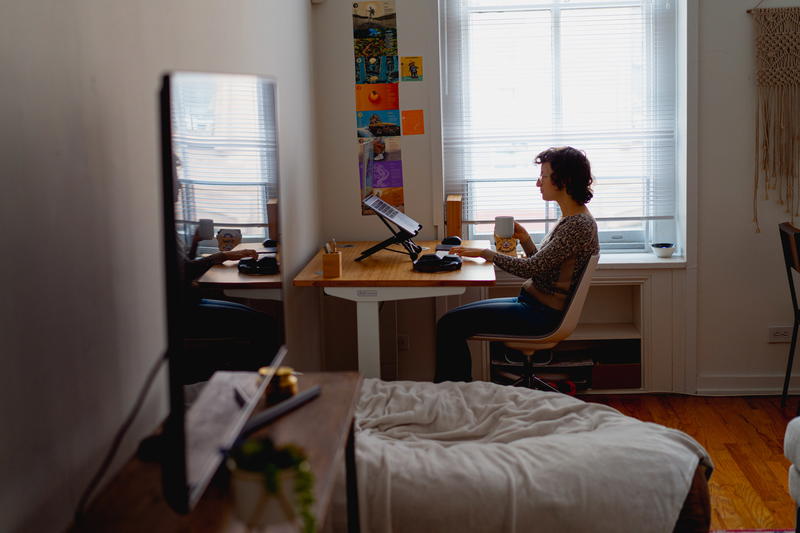 Why are the benefits of using a laptop stand?
At a high level, a laptop stand raises your laptop above your desk (or standing desk) so you can sit in a more ergonomic position.
When using an external keyboard and mouse, your laptop screen will be more eye-level and you won't have to hunch over as much, in order to use your laptop normally to work from home or work remotely.
The Roost is one of the best choices for laptop stands because of its durability and its ability to be packed away, like if you plan to travel and work remotely.
We love to travel and we love to work while we travel. Having a flexible setup allows us to bring some of the comforts of our remote work setup with us, as we travel anywhere in the world.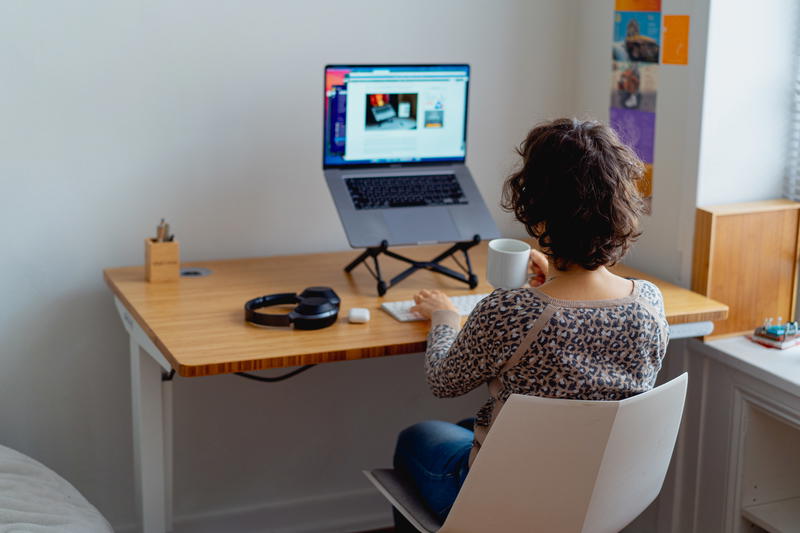 How do you use the Roost laptop stand?
A text explanation would be really hard to follow. Instead, watch this video from Roost on how to use, collapse and expand the Roost laptop stand.
It's really that simple.
How does the Roost laptop stand hold up over time?
It holds up extremely well!
When I buy something, I try and make sure that I'll get my money's worth and that it will last a long time. It's the worst when you buy something low-quality, use it a few times and then, it breaks. You end up spending more money replacing it, or buying yet another low-quality item, and that's not smart, nor sustainable. You would have saved time and money by buying something high-quality from the start!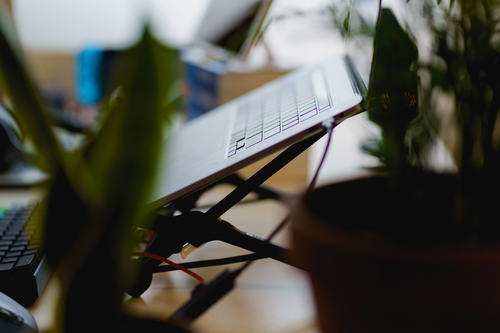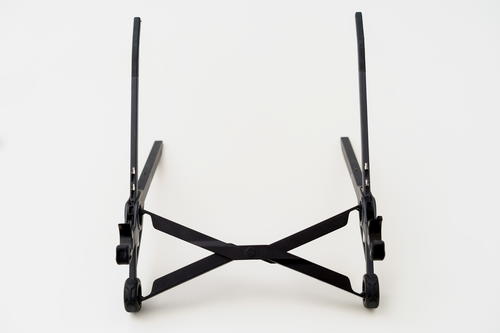 With the Roost, I believe that the materials are really durable, and I have no issues with wear and tear over the time during which I've owned it.
When I was traveling full-time in 2016 and 2018, I would take the Roost with me every day to a coworking space and set it up.
Now that I am working remotely from home, I still use the Roost and it stays stationary. Both use cases are fine, and my extended use a few years ago didn't negatively affect the quality in any way.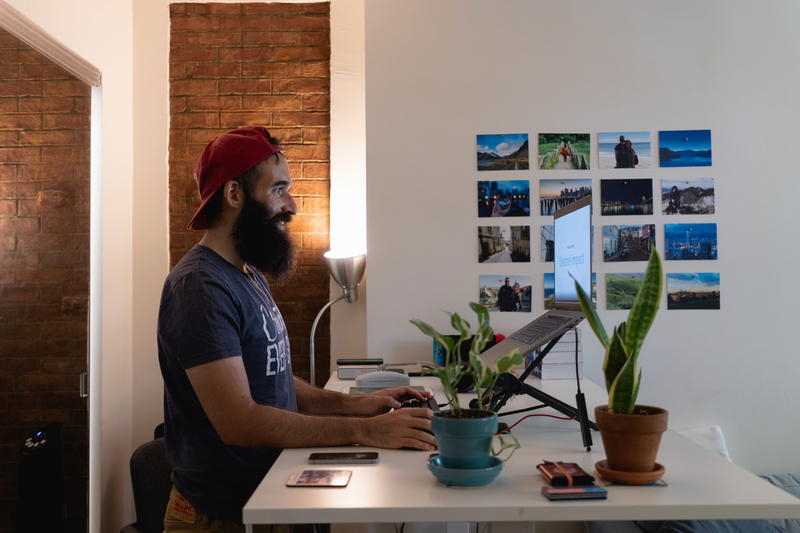 Is the Roost laptop stand worth it?
Absolutely! I have been really happy with my Roost and I couldn't imagine having another laptop stand. When comparing other laptop stands, it's a bit on the pricey side, however, the durability and portability make it worth it. I've had it since 2017 and it looks and feels like it's new.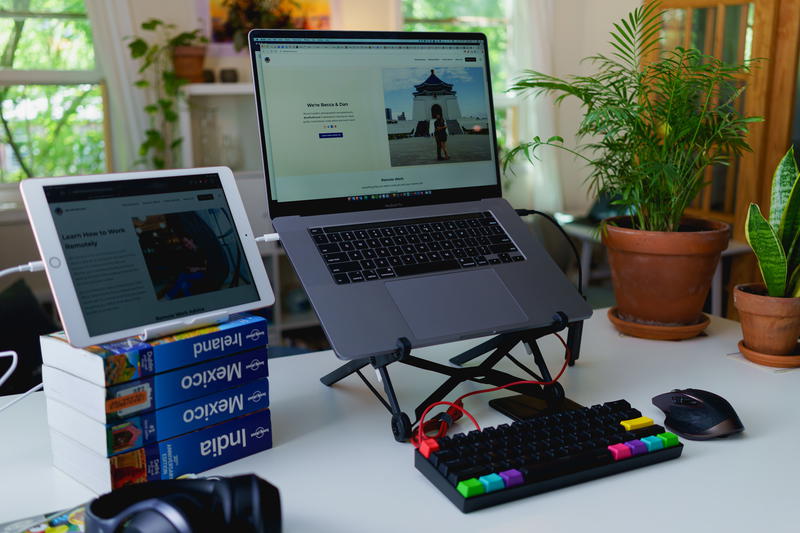 Get the Roost Laptop Stand
Ready to elevate your home office setup, or your setup for working remotely while traveling?
Buy Now
More information about the Roost laptop stand
Aside from its quality and my excitement, I will outline a few more thoughts, technical specs and background information about the Roost.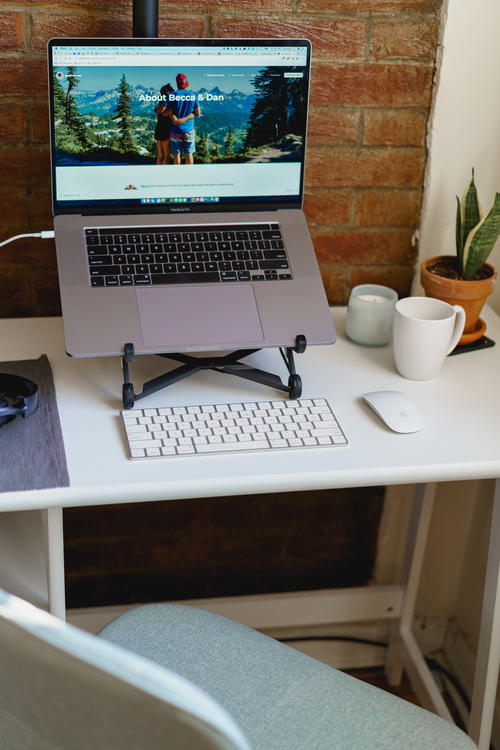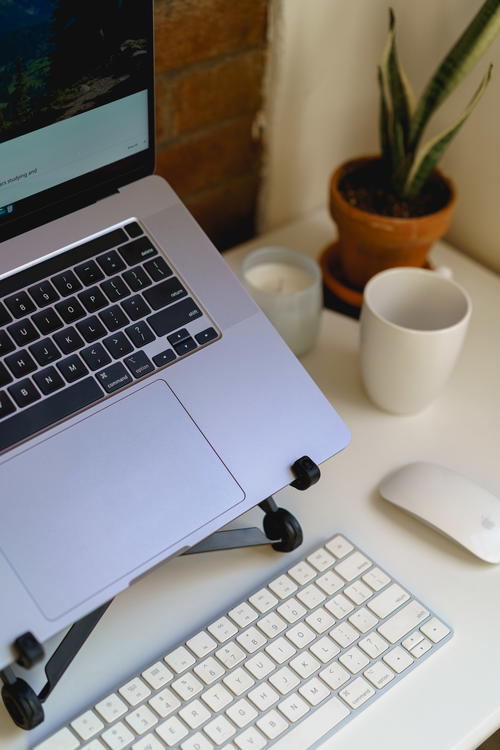 The Roost started on Kickstarter
The Roost was actually a kickstarter campaign in June of 2013. Back in 2013, the world was a different place! Not as many people were working and traveling, and the use for a portable laptop stand wasn't as necessary.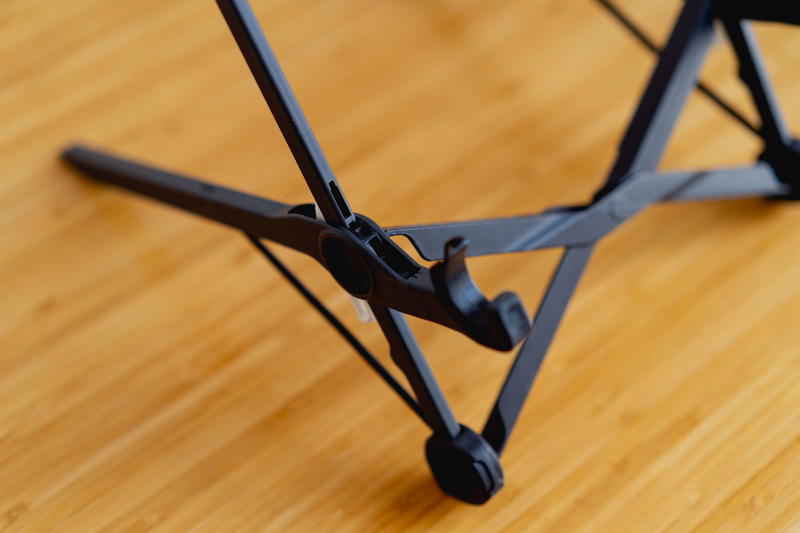 The timing couldn't have been better, though.
The campaign ended with about $200,000 raised. Wow! Here's a link to the original Roost Kickstarter campaign.
A few years later, the second iteration (the one that I have) came out on Kickstarter. This time the campaign was more than three times more successful than the first one! The campaign saw more than 8,000 backers, who pledged more than $750,000.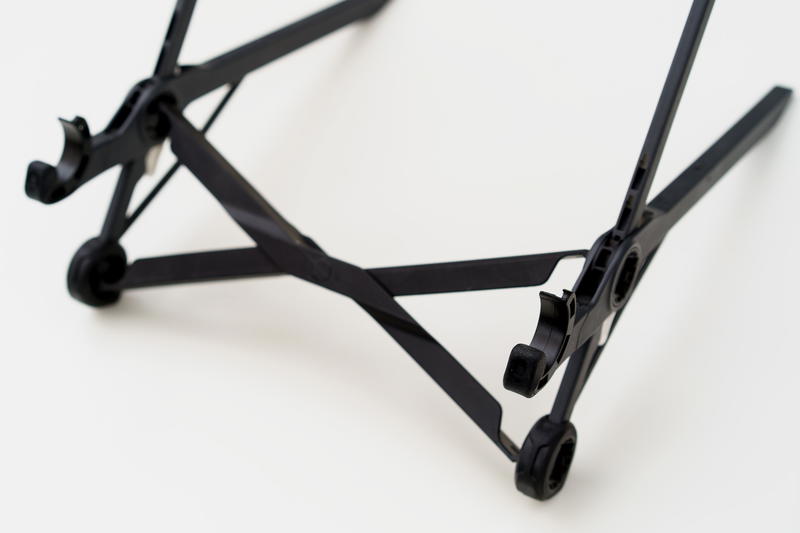 What are the technical specs for the Roost V3 laptop stand?
When the Roost is collapsed, it measures 1" x 1.5" x 13" . When it is expanded, it has variable measurements, as you can make width and height adjustments.
The Roost V2 has more exact measurements. The exact measurements of the V3 will be very similar as these numbers below.
Height: 9.95 - 7.01 inches
Width: 8.87 - 9.41 inches
Depth: 9.91 - 10.2 inches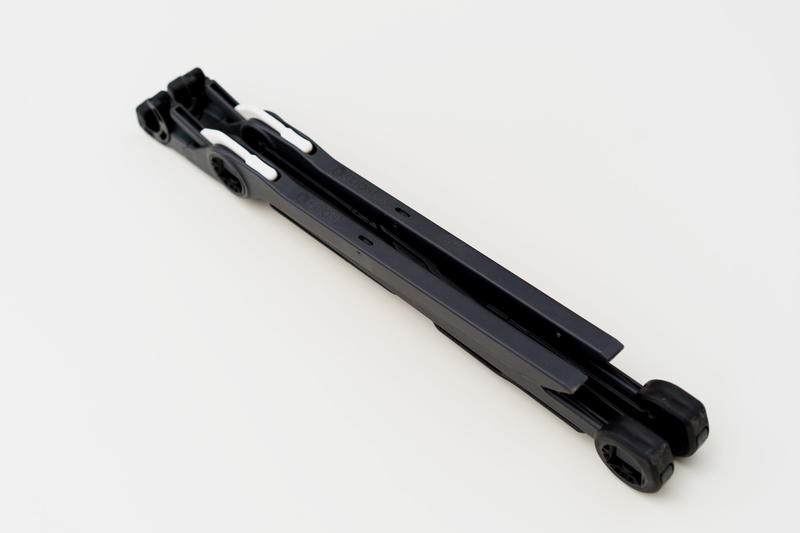 The Roost weighs 6.3 ounces (or 178 grams).
More detailed technical information can be found on the Roost's website: therooststand.com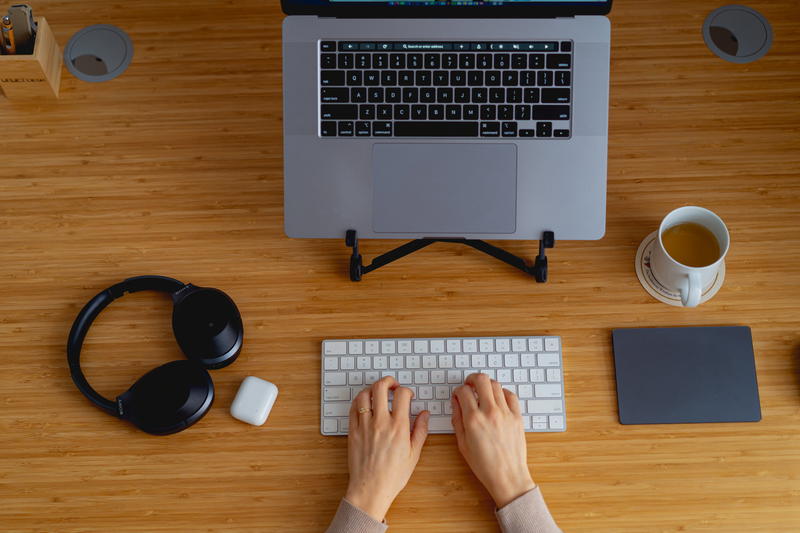 What size laptop can fit on the Roost?
In my opinion, 99% of laptops will fit on the Roost. The weight limit is about 50 pounds (do laptops even weigh 50 pounds?). If you can find a laptop that weighs over 50 pounds, I would be impressed.
The metric to watch out for is the front edge of the laptop. This is the depth on the front-most edge of your laptop when it is open. It's basically the depth of everything except for the screen. This is also known as, "how chunky is your laptop?"
The Roost will fit laptops that have a front edge of less than .75 inches.
Virtually any MacBook or Windows laptop will be supported with the Roost. If you are unsure if your laptop will fit, feel free to reach out to Roost directly!
Get the Roost Laptop Stand
If you want the best and most comfortable ergonomic home office setup, a laptop stand from Roost is the missing piece.
Buy Now
Enjoyed our article?
Consider supporting us! We're a 2-person team (learn more about us here) and your support enables us to create quality content. Thank you!