67+ Best Photography YouTube Channels To Follow
Written by Dan
•
Updated on September 21st, 2023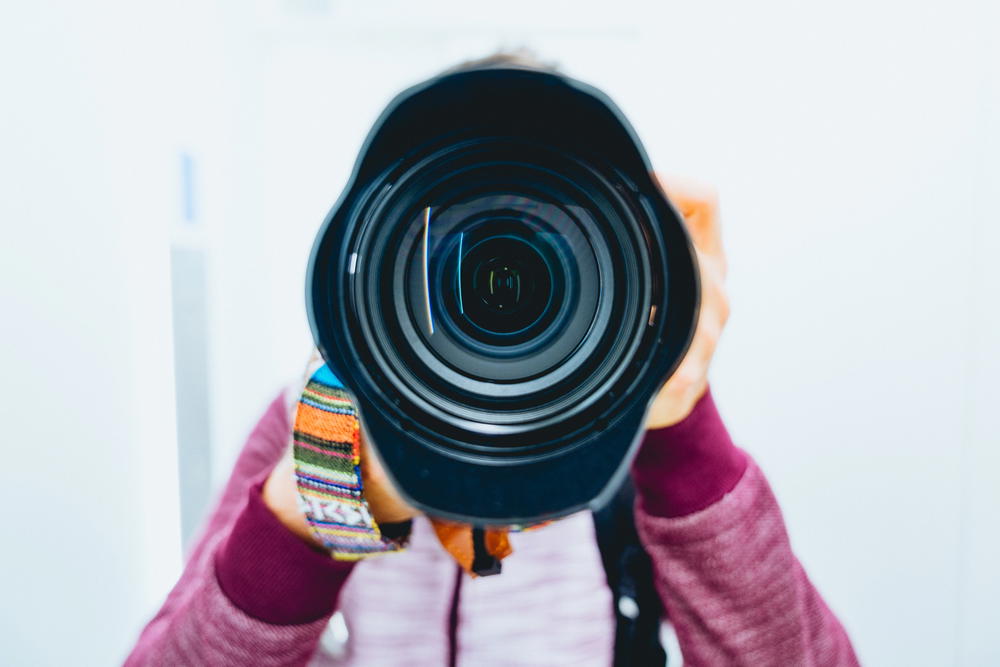 Can you learn photography on YouTube? If you choose to learn photography from the best experts and influencers on YouTube, chances are you will learn some tricks fast. Here are my favorite photography YouTube channels.
This article may contain affiliate links. We earn a small commissions when you purchase via those links — and it's free for you. It's only us (Becca & Dan) working on this website, so we value your support! Read our privacy policy and learn more about us.
Table of contents
Close table of contents
If you didn't know, I've been a photographer for many years, and I love sharing my tips, from how to clean a camera sensor to how to take better photos at night. My secret is that I brush up on these types of skills using YouTube.
I really enjoy watching a few videos a day, as the experts on YouTube have access to all sorts of equipment, gear and software that I wouldn't normally get on my own. Watching videos is a digestible way for me to catch up on the new ideas for camera accessories, versatile travel cameras and great additional camera lenses.
A good number of talented YouTubers and content creators are putting out incredible videos for photographers at all skill levels. I can't believe how much I've learned about photography, all by watching a variety of YouTube videos from photo experts.
I've done my best to update this article with YouTube channels that are kept up-to-date. I'll continue to revisit this list and keep it current with new channels that I find.
Watch the playlist with everyone on this list or check out the round-up below!
Jared Polin
It's clear from Jared's videos that he is incredibly knowledgeable about photography. His channel also showcases his team, who are all very talented. My favorite part of his channel is the Photo News Fix. The Photo News Fix gives you a snapshot of what's happening in the photography world.
You can expect a lot of great photography content from Jared. You'll see a mix of gear reviews, general advice, camera walk-throughs and more.
Kai W
Kai's channel is really informative for gear suggestions and for what's new and up-to-date. Kai is also very passionate about photography, and it shows, through his videos. Some of my favorite videos of his are the ones in which he shares his camera organization and his street photography series.
James Popsys
If you like watching videos that have outtakes sprinkled among real content, check out James. His tutorials are helpful and he'll "bring you along" on his photo shoots. He has a unique style that blends images from various scenes together. He shares some insight into achieving the shots he gets, as well as providing helpful tips and tricks.
Specifically, you'll get a great overview of general photography knowledge. You'll be able to watch a mix of photography concepts, gear reviews, photo walks and editing.
To support James, you can check out his prints!
Mango Street
Mango Street's videos are quick and right to the point. You'll get some of the best knowedge about photography, styling, editing and so much more. Daniel Inskeep and Rachel Gulotta also have their own YouTube channels where they focus on personal finance and fitness, respectively.
Also, check out their Skillshare course to learn even more about product photography.
Back up all of your photos with Backblaze
You'll get three months for free! The free trial is a great way to evaluate if Backblaze is right for you.
Sign up for Backblaze
Tony & Chelsea Northrup
Tony & Chelsea seem to cover it all, when it comes to photography advice. They talk about a very wide variety of different photography advice. They have a lot of technical videos, as well as beginner tutorials.
Follow Tony & Chelsea Northrup
FStoppers
My favorite segment of FStoppers is the "Photographing The World" (behind the scenes) coverage. They do a great job of discussing various tech behind photography and videography. Their past work includes videos that cover techniques for photo storage, as well as helpful lighting ideas and various setup methods. If you're into learning even more about photography, you can check out their premium tutorials.
Micael Widell
I'm a fan of Micael because he tries really interesting things. He does a lot of macro work and adapts different lenses to his cameras. He has a really fresh perspective on photography.
He recently went full-time with his YouTube channel. In addition to YouTube, Micael also has a newsletter. Subscribe to his newsletter to get additional information about photography!
PhotoRec TV (Toby)
I like watching Toby's videos because he takes the time to explain a variety of different photography concepts.
Eric Rossi
Eric gets a lot of gear to review. He puts a lot of personality into his videos and I benefit from watching his videos when I'm looking at a specific camera or lens. Aside from the reviews, he'll take you to some events and photography days. These are my favorite videos.
Thomas Heaton
Thomas is my go-to YouTuber for landscape photography inspiration. When you watch his videos, you nearly think someone else is filming, but he's doing it all by himself! He'll take you to his workshops, which are great for getting some inside looks. Lastly, he does talks about how he films his photoshoots. These BTS (behind the scenes) videos are my favorite videos.
Joe Allam
I originally found Joe Allam when I was researching travel photographers who essentially get paid to travel and do their work. I really enjoy "coming on his journeys" in different cities and watching him shoot travel street photos.
Brendan van Son
Brendan van Son was one of the first YouTube channels I subscribed to when I was searching for travel photographers. It came at a time when I was learning the business of travel photography. His breakdown of financials and various workflows was really helpful in defining a plan for myself! His channel and his business have both evolved, and for this reason, it's fun to watch some of his workshops and see his new opinions about travel and photography.
Mike Smith
I like Mike Smith's channel because his tutorials are simple and easy to follow. A lot of his tutorials are with Sony cameras (which are what I shoot with). His videos are super clear and easy to follow.
Jason Vong
I found Jason Vong's channel when I was looking for tips on how to use my Sony camera. His videos share a lot of advice on how to use a lot of different Sony cameras. He also gives good lens reviews for various full-frame and APS-C lenses. I like his lens reviews more than others because he puts them to use and lets you see the results in an easy-to-see way.
Adrian
I like following Adrian's journey through photography. He shoots a lot of classic film, as well as some digital. He talks a lot about his experience with film and his photography compositions, planning and more!
Julia Trotti
I like watching Julia Trotti's videos because she talks a lot about portraits, fashion and editing. I always like seeing a new perspective on editing, which is great to see with her content. Because I don't have much experience with portrait work, I enjoy seeing her process.
ZY Productions
ZY's videos (I don't think I know his name?) are short and always informative. The videos that I can remember off the top of my head are the ones that explain random things about cameras and accessories. Like, do you know what that DOF preview button is? He has a video that explains it.
Dan Watson
I like watching Dan's videos (it's not because we share a name) because he has a good mix between sharing facts and his opinions. He shoots a lot of weddings and shares some insight into gear, settings and workflow that makes him successful.
The Art of Photography
The Art of Photography is run by Ted Forbes. He has a great skill in storytelling in all of his videos. You'll get to learn about cameras, photography, life and everything in between!
Skyler Burt
When I was learning a lot about food photography, I watched a lot of the videos on this channel. There are a lot of great tips about lighting, time-lapses, shooting on different surfaces, props and more!
Sean Tucker
Sean Tucker's videos have so much knowledge and insight. According to his channel description: "I'm more interested in the 'why' of photography than in the 'how'". Some of his portrait work and the process about how and why he picked his equipment is so helpful. All of his videos are very thoughtful and genuine.
Jessica Kobeissi
When I first started researching portrait photography, I found Jessica's channel. Her tips are super helpful about posing models and general tips about photographing people. She also has some great photography commentary, reaction and behind-the-scenes videos.
Signature Edits
I've been really enjoying the editing process from the videos on this channel. I learned a lot about controlling color and using contrast in different ways from a lot of videos in this channel. Some of my favorite videos have been the longer (sometimes 2+ hours!) videos about editing an entire photoshoot.
Learn photography on Skillshare
YouTube is a great place to learn photography. If you're looking for expert classes to help streamline your learning, check out Skillshare!
Sign up for free
Tyler Stalman
Tyler is a great explainer of concepts and also talks about other subjects related to photography, like cell phones and various other tech. His tutorials, and especially his photography tutorials, are very in-depth and cover a lot of information.
If you want to hear more from Tyler, check out his podcast! The podcast covers photography, videography and tech. It's one of my favorite podcasts to listen to while I run (which is how I listen to podcasts).
Hayden Pedersen
As I watch more of Hayden Pedersen's videos, I like him more and more! He's super genuine and shares a lot of personal stories about himself and photography. You'll enjoy watching Hayden's videos if you enjoy energetic, themed and challenge type of videos.
Moment
While Moment isn't one person, it's actually several personalities. The awesome people on the Moment team share this channel and post a mix of tutorials, reviews of Moment products and collaborations with various other YouTubers. I like watching their channel because it isn't always about Moment gear.
Speaking of Moment gear, if you want to upgrade your photo and video kit, shop the moment store and check out my Moment Everything Backpack review for photographers.
Marques Brownlee
I don't think YouTube would be YouTube without the videos of MKBHD. What does the "K" stand for? Who knows! Actually, it's Keith. He doesn't go too in-depth about cameras, but he talks a lot about smartphone photography and he'll always be able to talk at length about the tech specs of the cameras on new smartphones coming out.
If you like taking pictures on your phone, MKBHD is a great channel to follow.
Peter McKinnon
Peter's growth and personality on YouTube is unmatched. He adds a lot of character in his videos, while still producing great value and inspiration to the photography community.
Peter McKinnon has become one of the most popular YouTubers over a short period of time. His cinematic B-roll, knowledge and storytelling are the clear reason why.
Matti Haapoja
Matti's is truly authentic behind and in front of the camera. When watching Matti's videos, you'll learn a lot about coloring, different types of cameras, photography, videography, business and more. I've been following Matti when his channel was really small!
Becki and Chris
Becki and Chris have a really nice channel to watch. Their videos are entertaining and mostly informative. I like seeing a glimpse into their lives through their photography. You'll get a mix of content, like lifestyle, helicopter adventures, short films and more.
Evan Ranft
Evan gives good insight into the business of photography with stories and tips and tricks. I often revisit his color-grading tutorials because they're so helpful. Some of his older videos are entertaining as he takes you along on some photo walks.
He can teach you something like the outcome of taking a still from your video, editing it in Photoshop and then saving that as a custom LUT. Find his video about it to learn more of the process.
Chris Hau
Chris talks a lot about personal stories and where they have taken him in his career. It's less of, "you should do this," and more of, "I did this and it got me to here." You'll get to learn a lot of the business of photography and apply some of his stories to your own business.
DPReview TV
For camera reviews, I almost always visit the DPReview TV channel. I enjoy their thorough reviews and their ability to show real life use cases. They review a lot of cameras so if you search their channel, you should almost find what you're looking for.
I recently started watching these channels
I've been watching the above channels for many years and they've been consistently putting out great videos about photography. I've searched around and some other channels. They're in this section below because I've only recently started watching their videos.
Enjoyed our article?
Consider supporting us! We're a 2-person team (learn more about us here) and your support enables us to create quality content. Thank you!