Unique Photos of Hudson, New York
Written by Dan
•
Updated on September 18th, 2023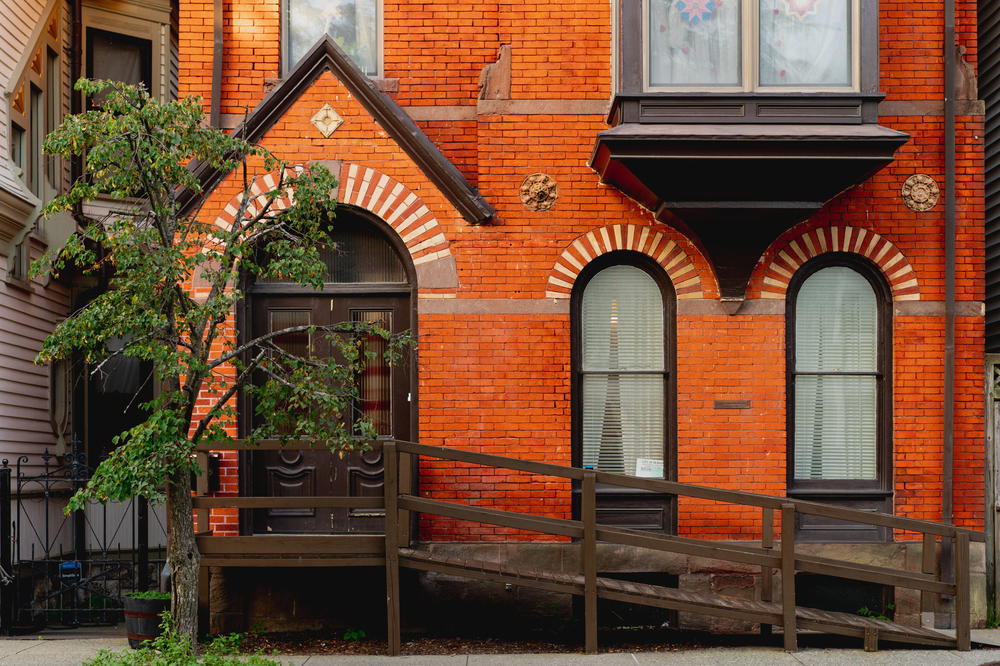 See photos of things to do on a visit to Warren Street in Hudson, NY, and find one of the best places to watch the sunset in the Hudson Valley in Upstate New York.
This article may contain affiliate links. We earn a small commissions when you purchase via those links — and it's free for you. It's only us (Becca & Dan) working on this website, so we value your support! Read our privacy policy and learn more about us.
We had been wanting to go to Hudson, NY, for quite some time, having heard rumblings that this was a cool town in Upstate New York with enough going on for people to be talking about it.
Over the summer, we had some friends get excited to hear that Hudson, NY, was on our wish list of places to go in the Hudson Valley during our Catskills trip. In previous years, we've gone to the Adirondack Mountains and to Montauk, so although seeing all of New York State
Without having much in mind, we starred some places on a map, and put Hudson on our itinerary for our Hudson Valley trip. I could see from a Google Map preview, as I planned our trip from home, that Hudson has a street grid that makes it look like a small city.
Little did I know that Hudson has a long and fascinating history.
While driving in our car during our Hudson Valley road trip, I stumbled on an article about someone whose family had roots in Hudson, and who detailed the story of the city from a more personal perspective.
To put it bluntly, as I start explaining how Hudson, NY, strangely became referred to as the "sixth borough of New York City," it has started looking a lot like … Brooklyn.
In short, Hudson was (naturally) originally home to the Native Americans in the area, in the 1600s. Henry Hudson came by during those days, and then there were a few waves of migrants of European descent: British and Dutch.
Hudson became a port city, as it was finely situated on the Hudson River, and it was made into a city in the 1780s, becoming actually the fourth-largest city in the entire state of New York (this is surprising as someone reading this 250 years later, as you'd never think this, visiting it now).
Then, Hudson had some bad days. After it became a center of industry, it had some problems. There was gambling, and prostituion, and a heap of bars that kept people rowdy in Hudson.
In 1951, there was a famous raid on all the bars, and it seems like, according to the history I read, that Hudson calmed down a bit. In fact, many people left, and kind of deserted the place. It didn't have much going on at all in the 60s and 70s, and then in the 80s, some pioneers came back to check it out.
In the 90s and into the 2000s and now in the 2020s, what we are seeing is people moving from NYC (professionals and people with families), flocking to Hudson to restore gorgeous Victorian row houses and mansions, opening trendy restaurants, adorable cafes, bars and boutiques, and completely attracting a new crowd that is not only gentrifying, but reviving this gorgeous little town.
Hudson is undoubtedly a center of tourism in Upstate New York now, and should be on every Upstate NY or Catskills and Hudson Valley itinerary.
We recommend so many things to do in New York, and on par with a trip to Beacon, NY, Hudson is a great place to do a weekend getaway or a long weekend little trip up.
You can get to Hudson by Amtrak or by driving. The train station is conveniently right near the downtown, and walkable. We have lots of suggestions coming as we take you through our photo tour of Hudson, NY so you can see photos of this Upstate NY destination for all times of year.
To start a walking tour through Hudson, NY, start at WYLDE, a super cool and modern-industrial coffee shop not far from Warren Street. This is where we had a nice coffee drink outside on their patio before diving into the historic streets of the town.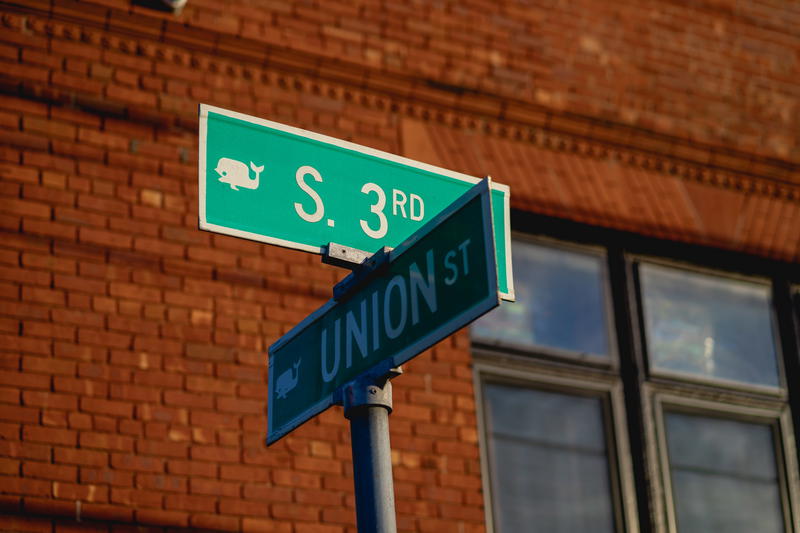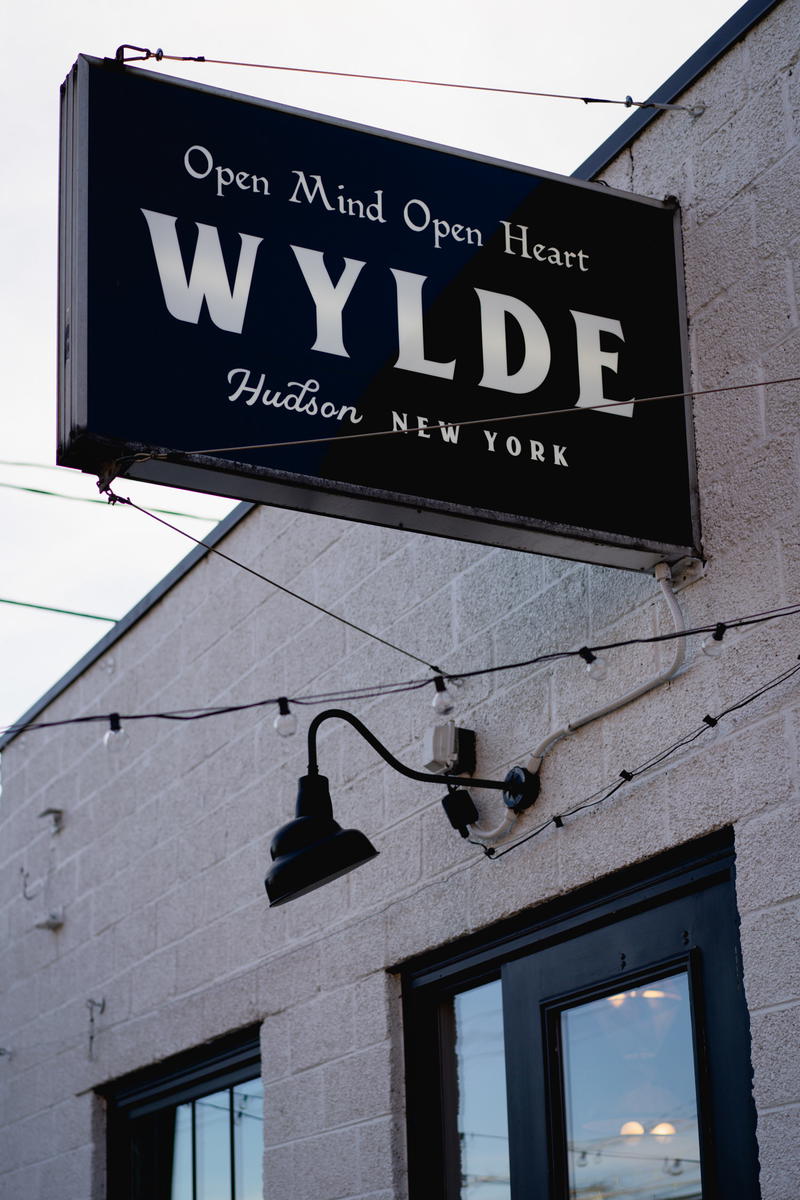 Right across the street from WYLDE, you'll see a brick building that dates to 1787, which just shows the sheer age of so many of the structures in this historic once-upon-a-time village on a river.
Head to the shopping area of Warren Street, which is where you'll see most of the action in terms of restaurants, bars, little hotels, antique shops, bookstores and boutiques, furniture stores and cafes.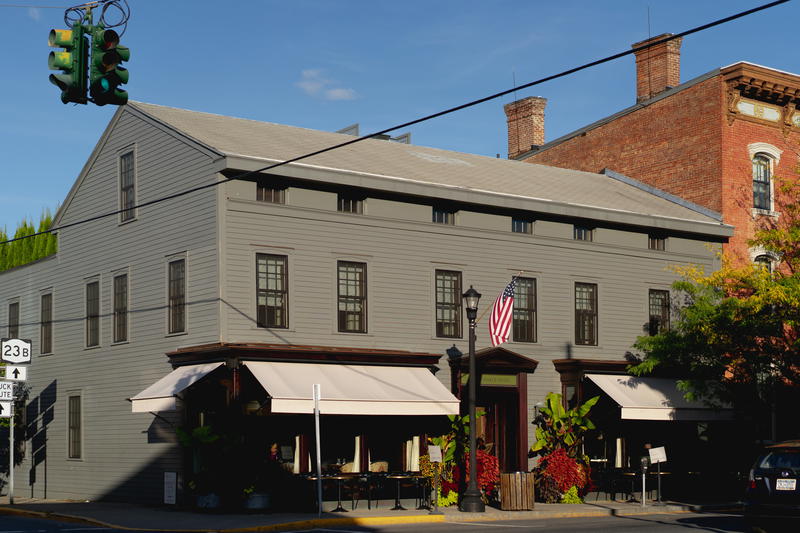 With a good look down Warren Street, you may notice that it actually gets quieter, the more toward the western end you go. So, if you were to start in the middle of the Warren Street commercial strip and head toward the Hudson River, it'll get quieter and you'll see more colonial-style houses lining the leafy street.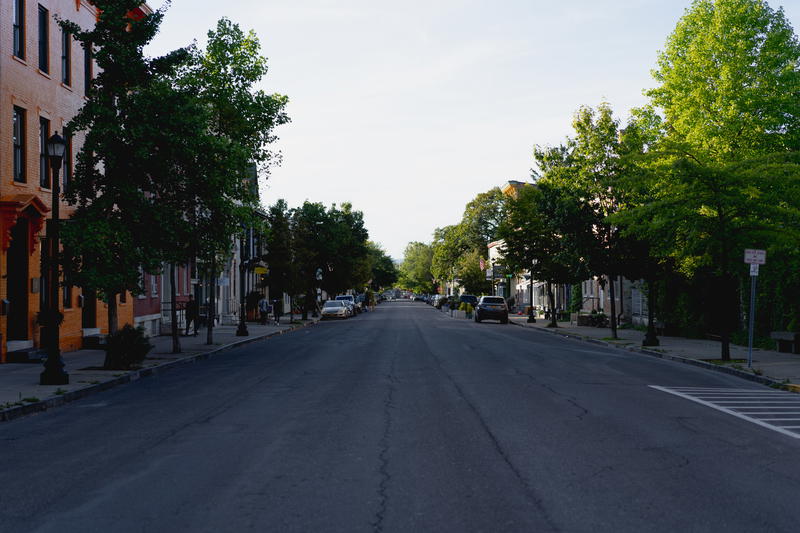 Keep an eye out for nice photos as you cross block after block, and definitely stop for details.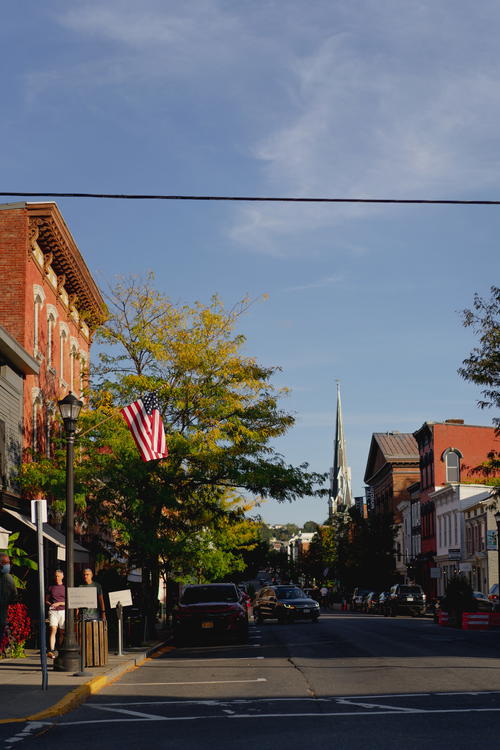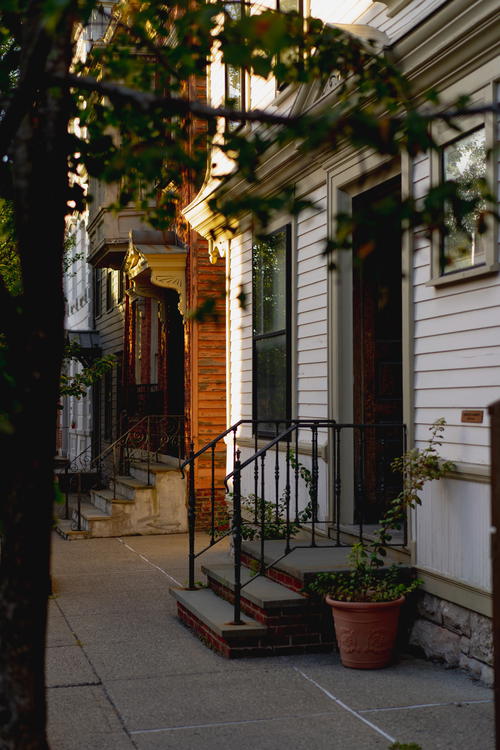 We like brightly-painted doors, and we thought of doing an album called "Doors of Hudson, NY," but we wound up with this photo gallery instead.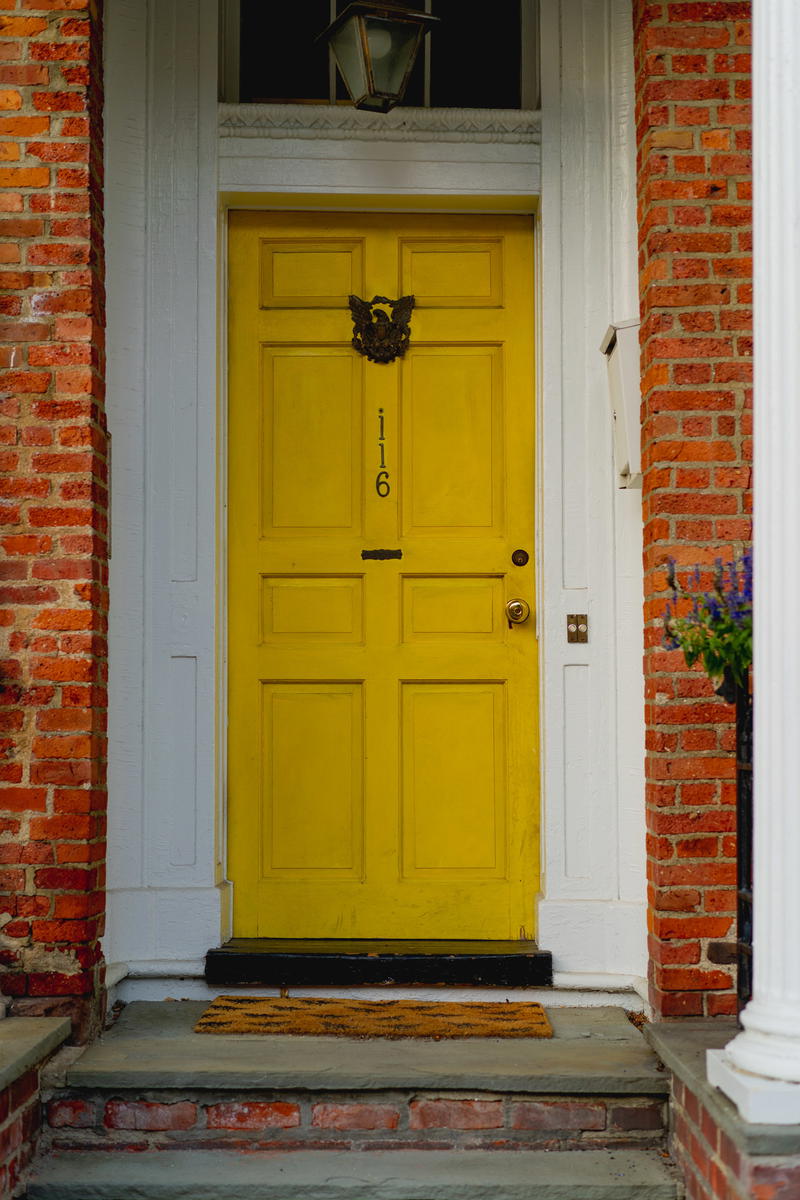 Look at some of this fantastic industrial-age architecture!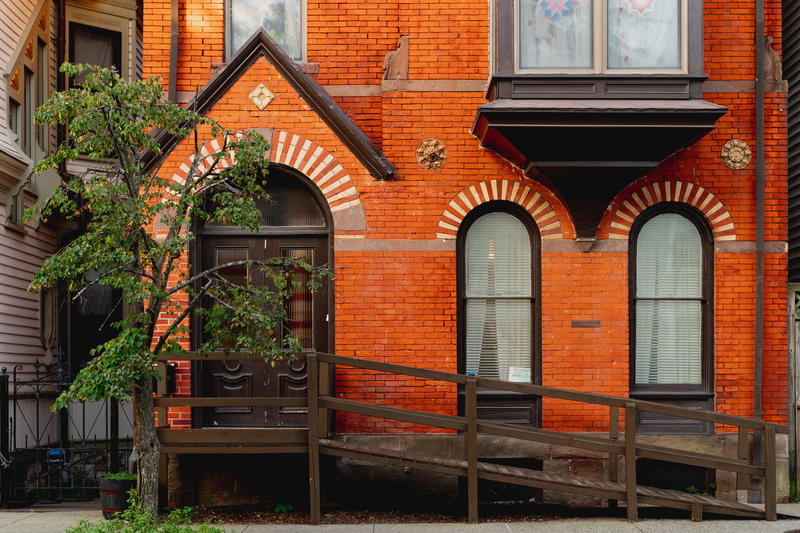 As with any historic town with years of history, always keep an eye out for cool things laid into brick or cobblestone. Here, on Warren Street, you might find old painted house numbers actually tiled into the brick.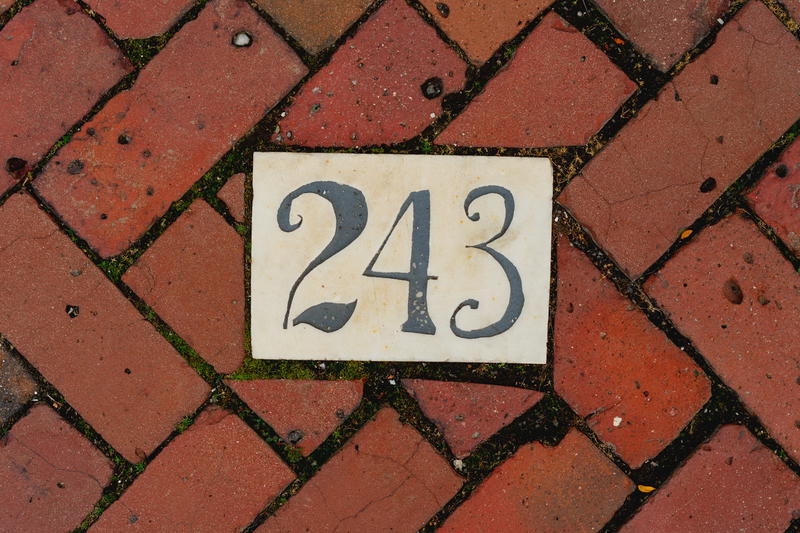 So many of these buildings reminded us of Fort Greene, Brooklyn due to having been developed around the same time in the 1800s.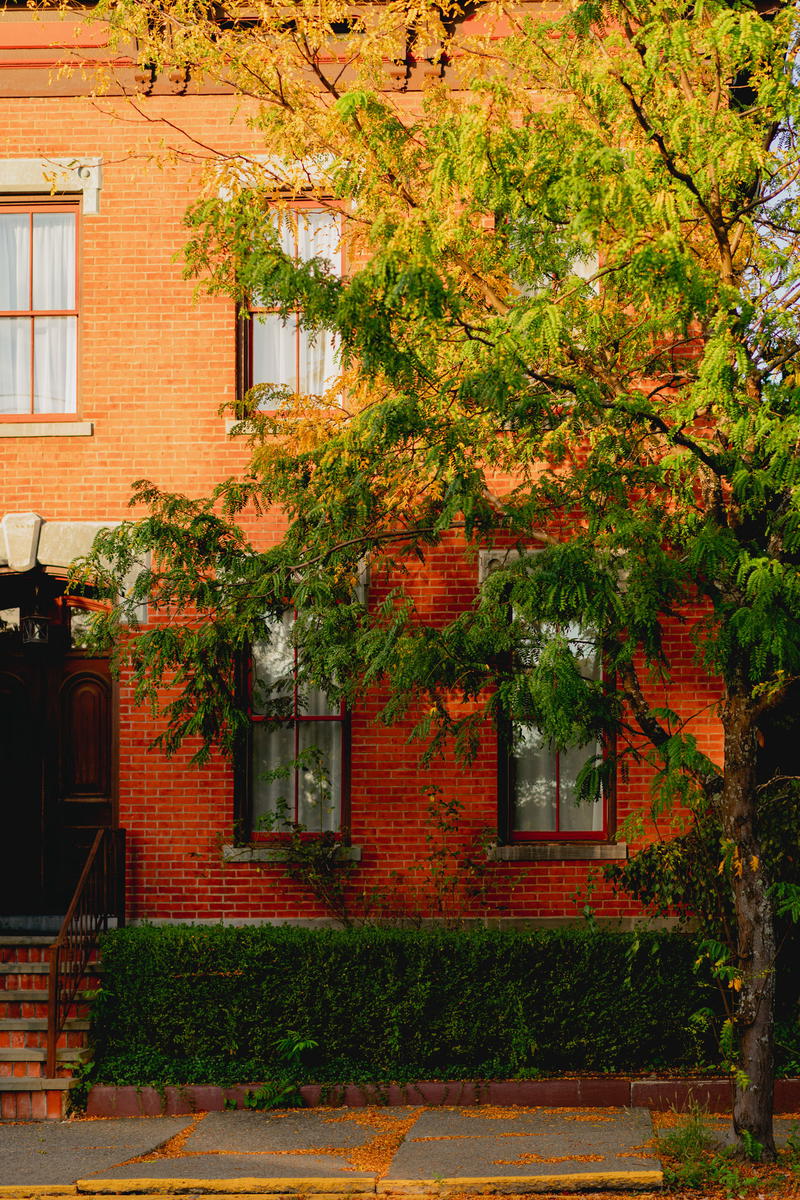 When you leave Warren Street, consider taking a stroll on any residential block to the north or south. We looped back around to Court Street and Union Street and passed by some nicely-renovated homes that had fresh paint jobs and new shutters. It's impressive that so many people are taking the time to revive these old pieces of architectural and American history.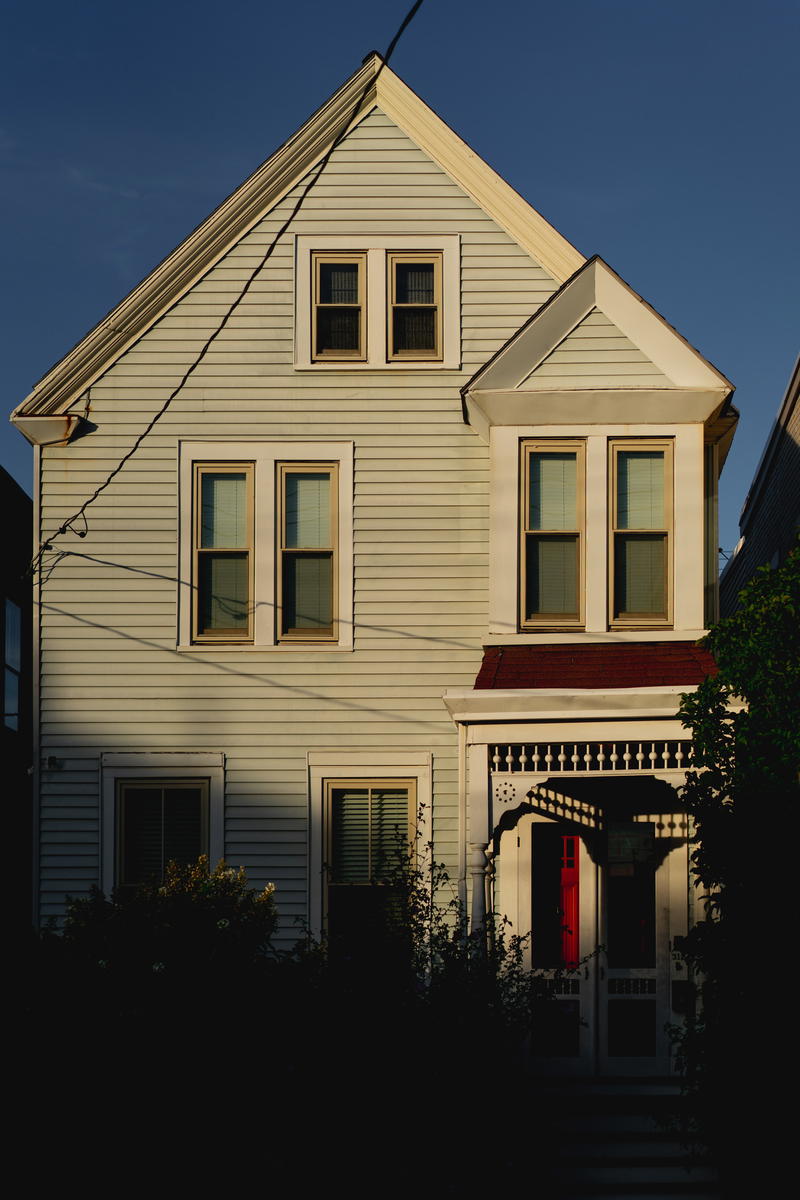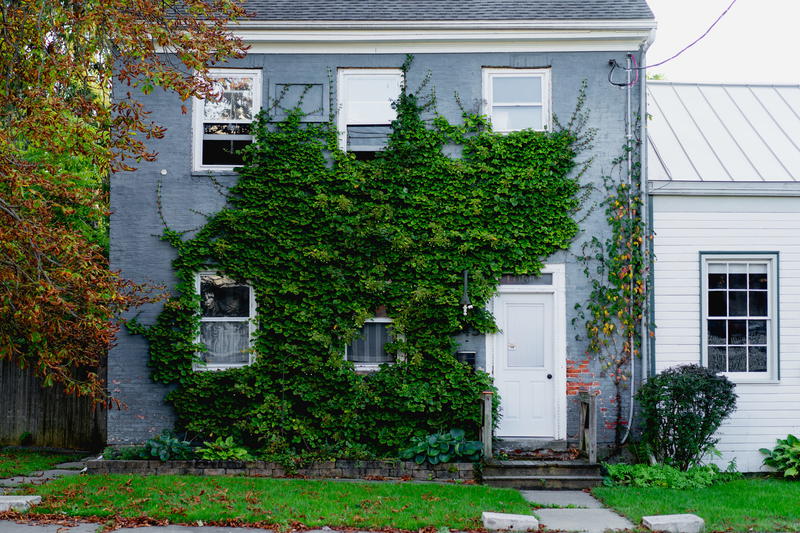 There's more to do in Hudson, like all the places to eat, drink, caffeinate, shop and stay, and you can find that in our travel guide to the Catskills and travel guide to the Hudson Valley. If you're looking for a place to stay, allow us to recommend an Airbnb nearby like Joy Cottage.
Then after you see the town, save some time for getting to the Greenport Conservation Area, which is where locals recommended to us that we go for viewing the sunset if we had some time while visiting Hudson, NY.
Just up the road, you can visit this riverside nature reserve and get a westward glimpse of the sun setting behind the Catskill Mountains.
To get to the sunset viewing spot (a photographer's favorite), we parked our car at the small lot right off the street, north of the rest of the town.
To begin, there's a heavily wooded path that will take you through a small forest out to some fields. It looks like this and it's very peaceful.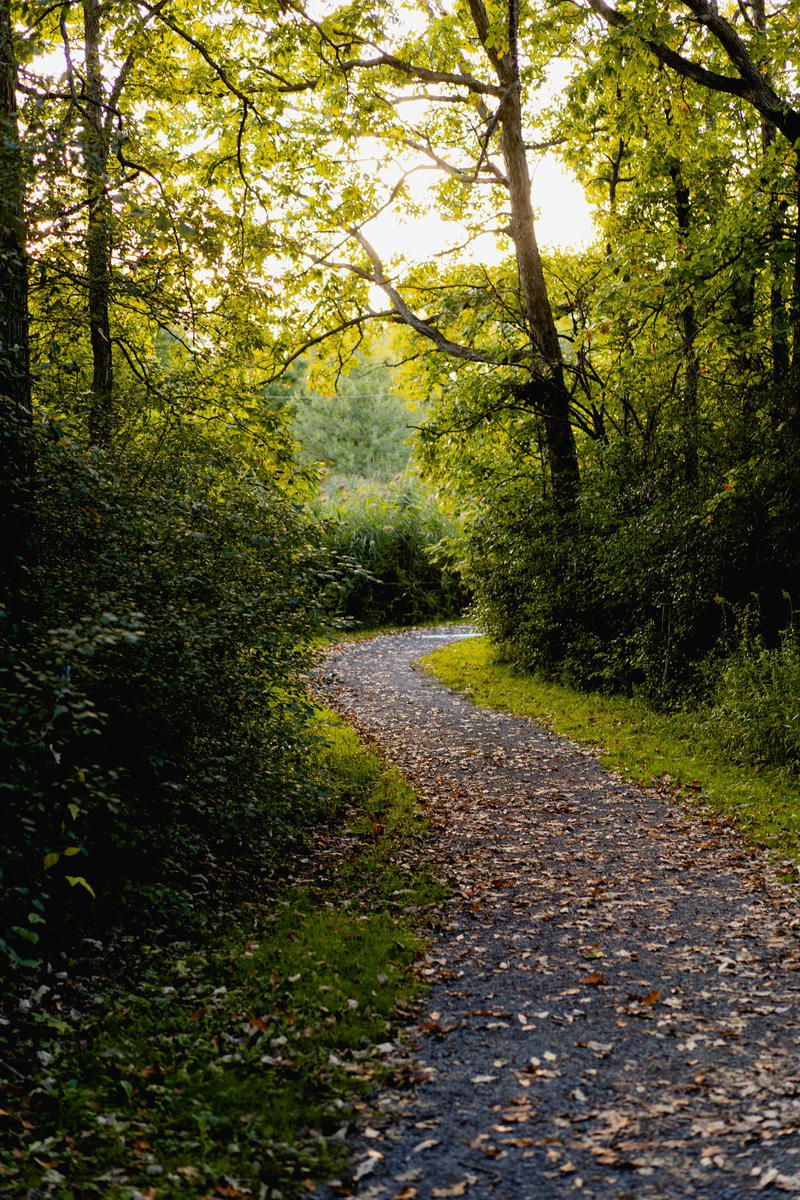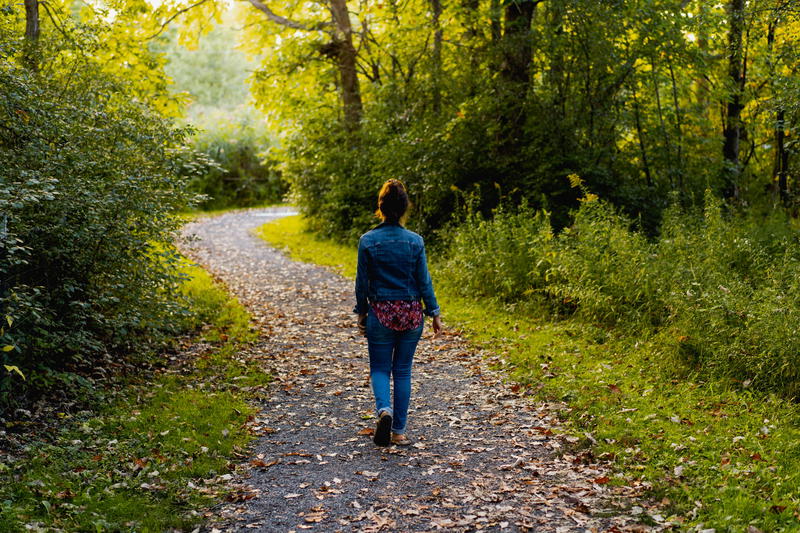 When the path empties out into a field, you'll see an expanse of tall grasses and weeds, and among them are some pretty wildflowers.
There's a cool wooden archway that makes for a pretty photo.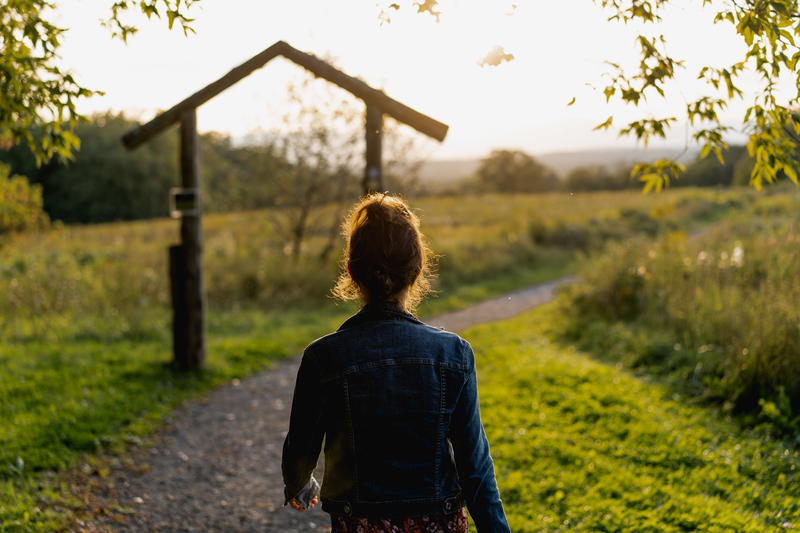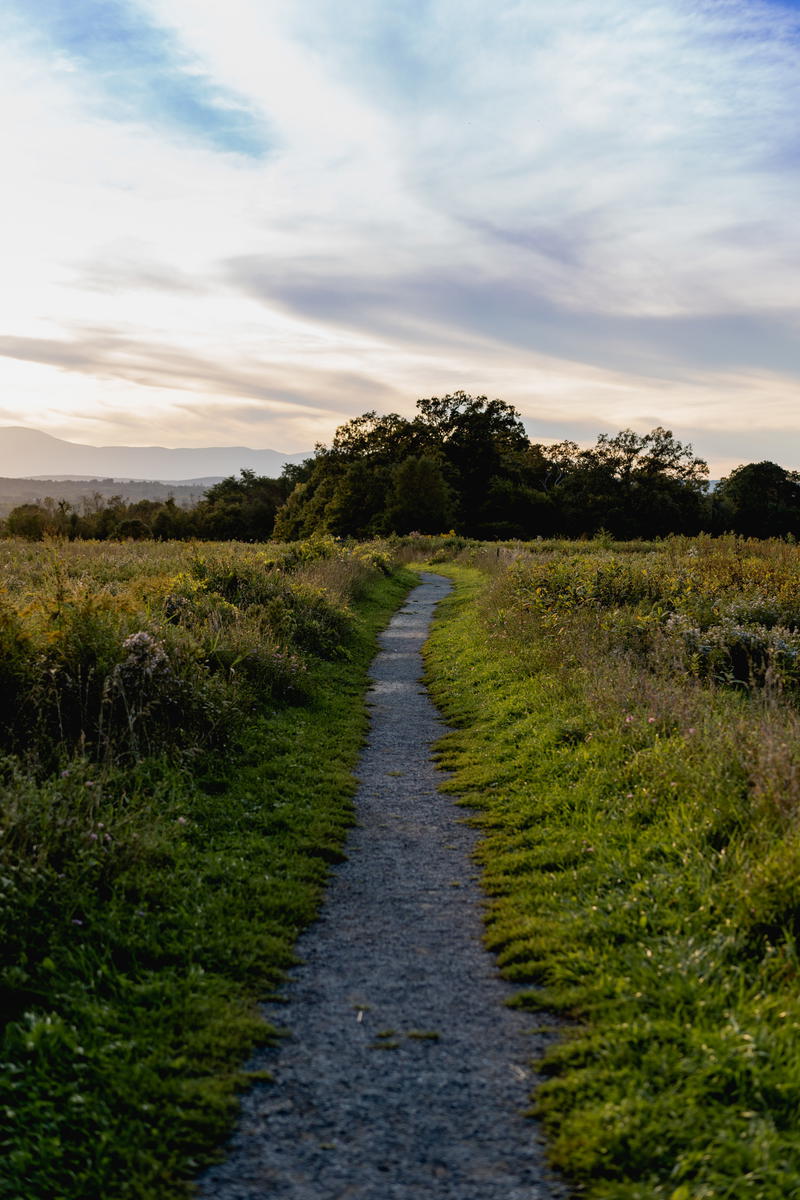 Are you a fan of wide open fields? Do you need one to do a photo shoot or film a movie? That would be some cool things to do right here.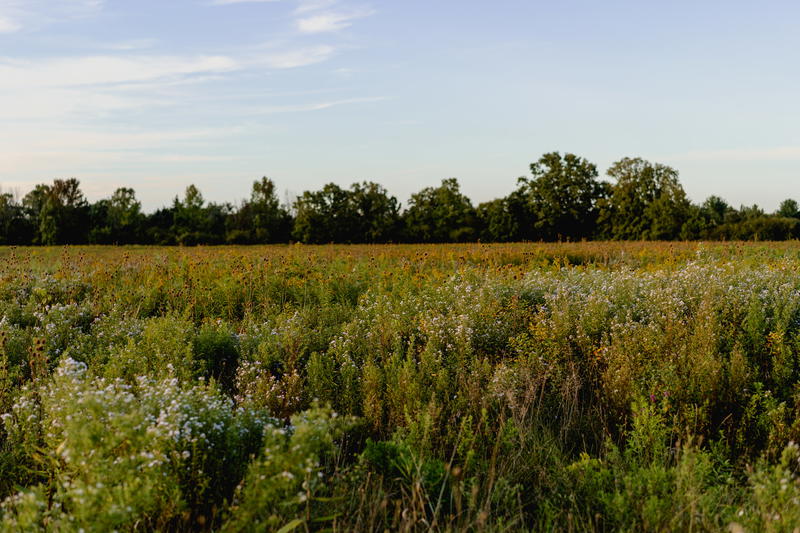 Helpful Tip
Keep an eye out for some seasonal art installations in the distance! The Hudson Valley is home to so many new centers of art that keep developing.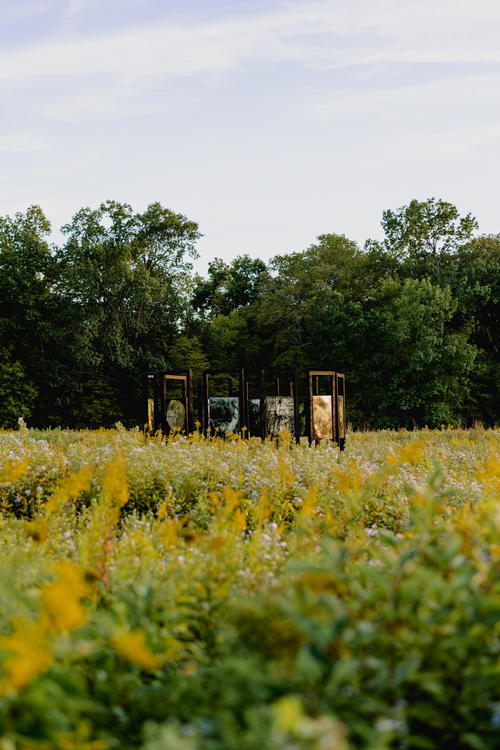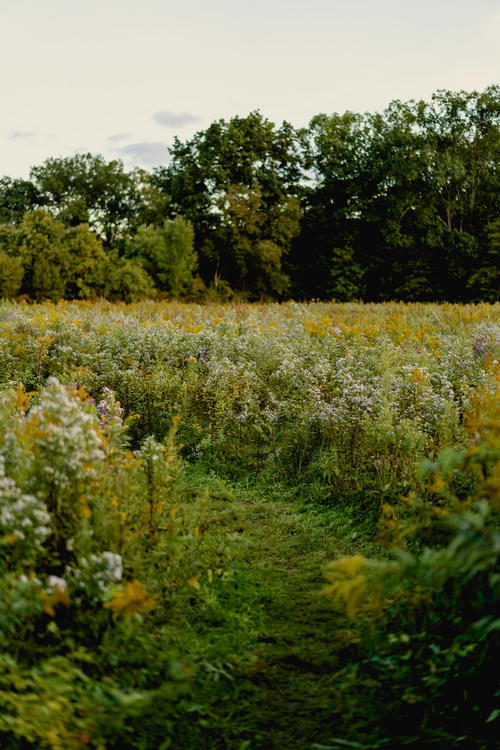 As you spend about ten minutes on this path, it'll end at a gazebo that looks at some marshlands on the side of the Hudson River.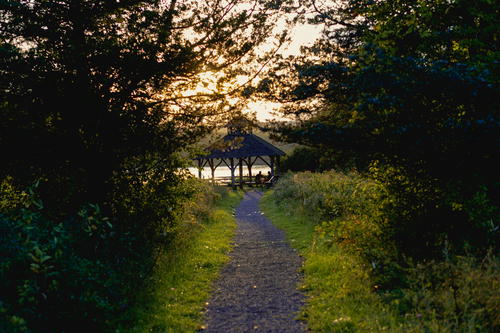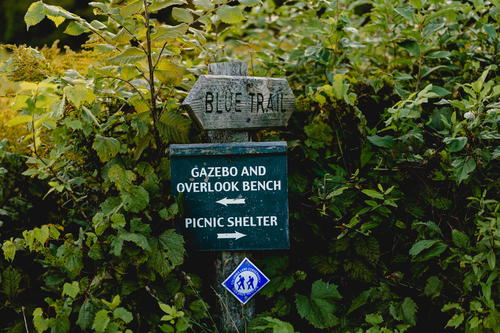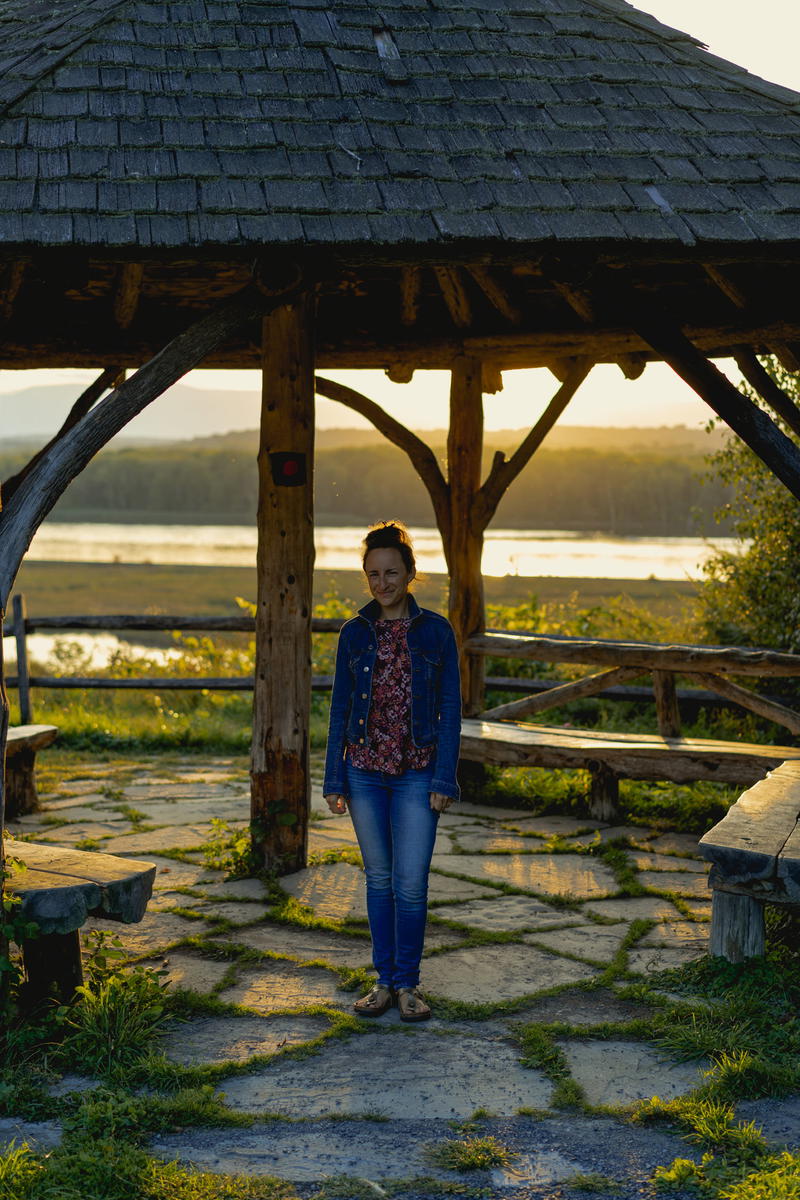 If you plan to order food from any of the restaurants in our [Hudson Valley guide], you can grab cell service as you're exiting the paths, and you can order your dinner from your nature walk, which is what we're doing here: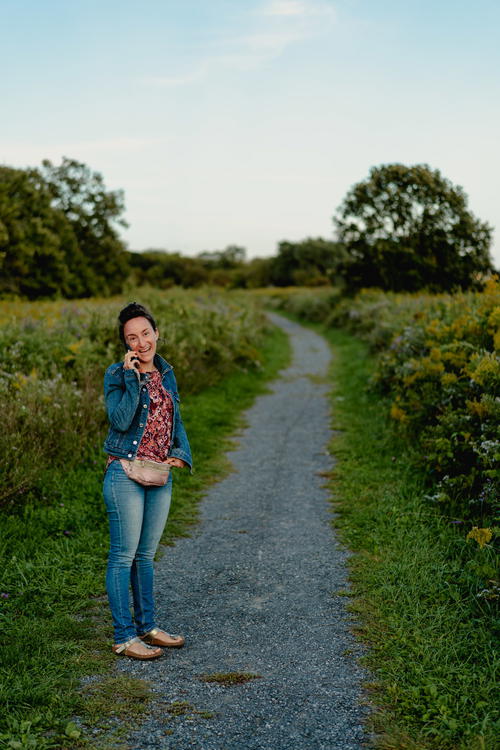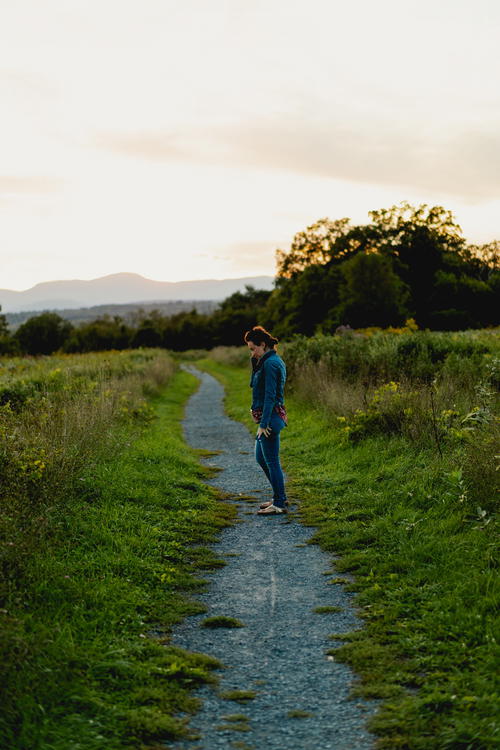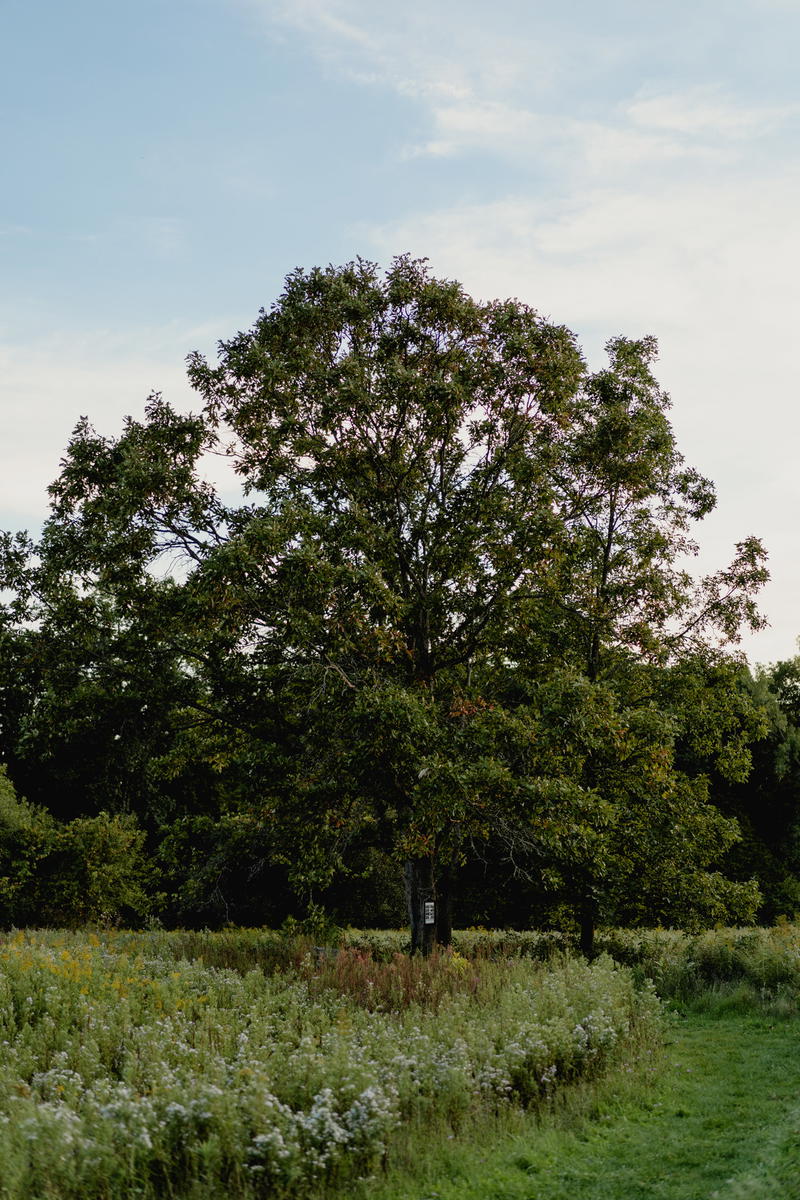 This has been our photo gallery for Hudson, NY, and we hope you have a great time there as a stop on your Hudson Valley itinerary.
If you're looking for a scenic stop near Hudson and on the way down right off the highway, head over to our gallery of Olana State Historic Site, right south of Hudson.