Best Unique & Fun Ideas for Day Trips from NYC
Written by Becca
•
Updated on November 21st, 2023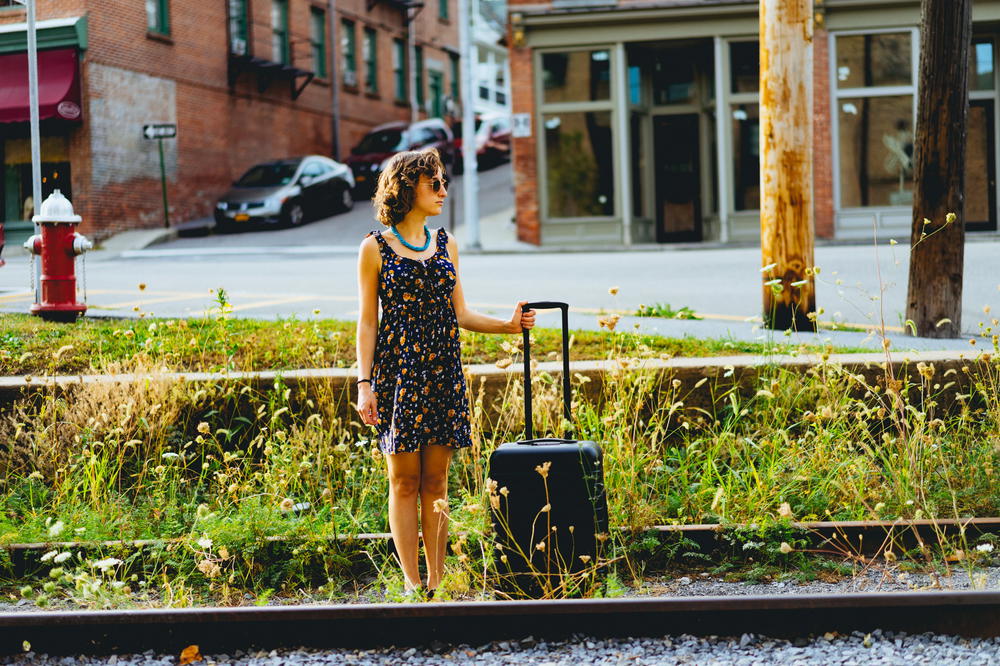 Looking for the best easy day trips from NYC by car, bus or by train? These fun day trip ideas are the most fun and unique places to visit outside New York City.
This article may contain affiliate links. We earn a small commissions when you purchase via those links — and it's free for you. It's only us (Becca & Dan) working on this website, so we value your support! Read our privacy policy and learn more about us.
Table of contents
Close table of contents
Everyone knows that once you live in NYC, you love it, but you're also looking for your next escape to leave the city for some breathing room. And if you're traveling in NYC, maybe you heard that there are SO many places to visit for a day trip, not too far away!
My definition of a day trip is "under 2 hours of travel," so this list features places that aren't too far from NYC or anywhere in the area.
This list features some of my favorite easy and doable day trips, including small towns, beaches, hiking areas, cultural points of interest and historic sites. These day trip ideas are in Upstate NY, Long Island, New Jersey, Connecticut and Pennsylvania.
I hope you enjoy this list, which features day trips I've taken through the years and some hidden gems for getaways from the city.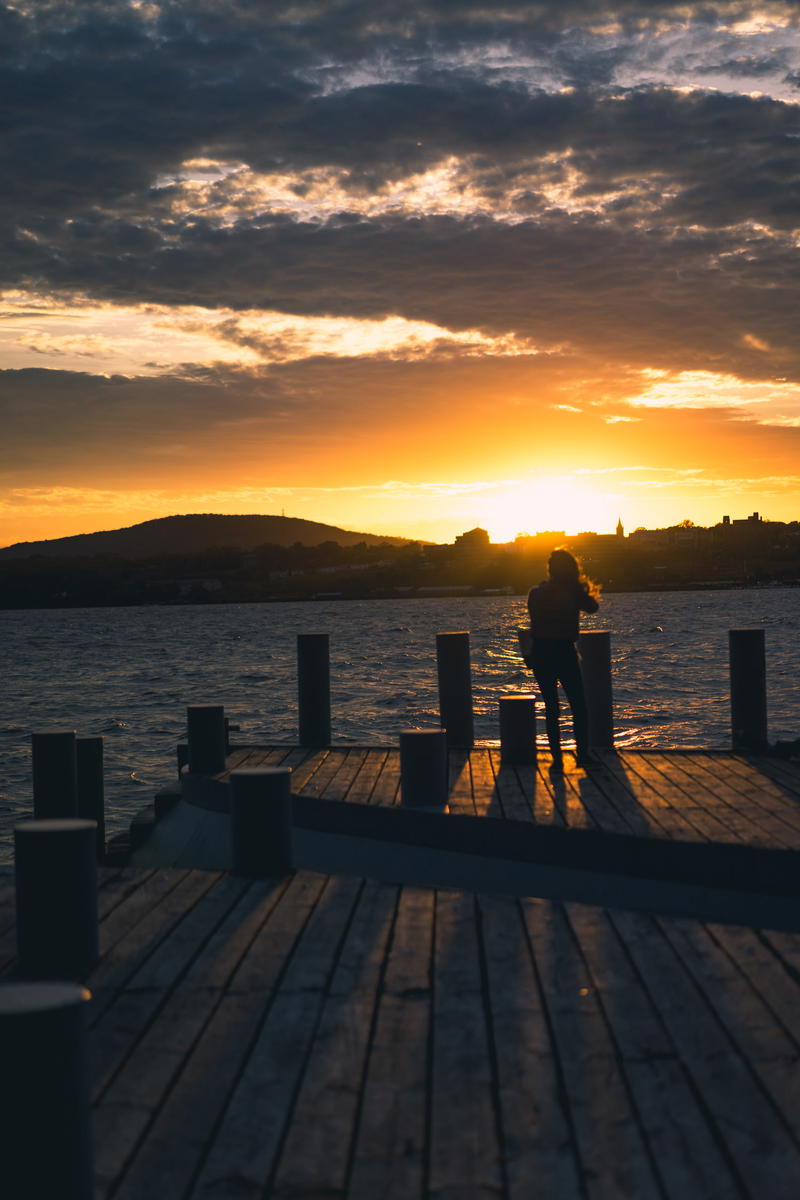 NYC day trips to Upstate NY
When New Yorkers or visitors think of "day trip ideas from NYC," most think of "Upstate New York. It's an obvious choice for any of the northbound train lines, bus routes or highways.
Upstate New York is a vast region that stretches all the way to Canada. As for my "day trip" ideas, we'll be sticking to any locations at less than a two-hour drive from Manhattan, Brooklyn and Queens.
If you find a flight to Upstate NY for your trip and you plan on sticking around the region, consider the upstate Stewart Airport, which we detail in our guide to how to pick the best NYC airport to fly into.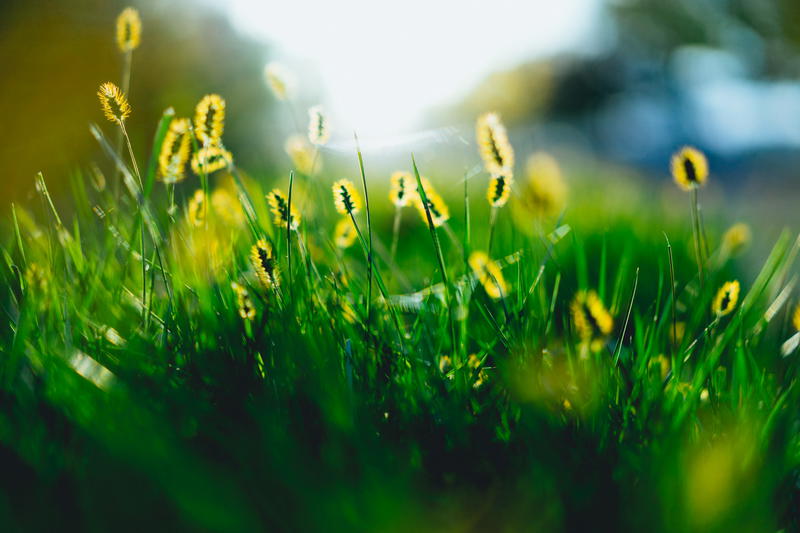 Beacon, NY
Beacon! Beacon surged in popularity in the 2000s and has become a destination of its own for day trippers, weekenders and road trippers. Best of all, Beacon is a town in the Hudson Valley that is conveniently located on Metro North, and it's also a 1.5-hour easy drive from NYC.
What's there to do in Beacon, NY, for a day trip? We outline this in our Beacon weekend travel guide. You can see art at dia:Beacon, a fun and vibrant food and bar scene, views of the sunset on the Hudson River and nearby hikes at the Beacon Fire Tower trail.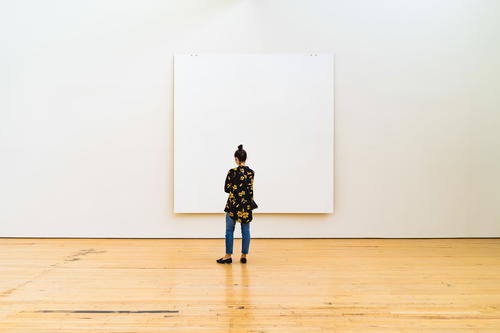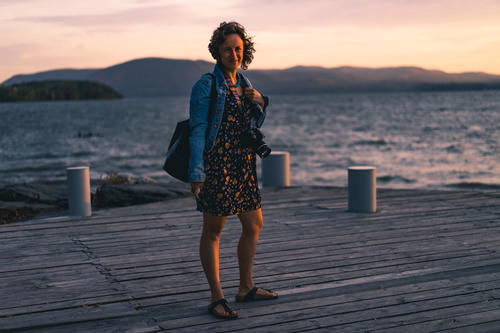 Poughkeepsie
Poughkeepsie is a Hudson Valley town that would be a stretch for a day trip, but once you get there, there are lots of attractions that can fill up a day if you leave NYC early and come back late. You'll also feel like you really got away! It's about 1 hour and 40 min by driving, to NYC.
The main attraction in Poughkeepsie is the Walkway Over the Hudson, an elevated pedestrian-only bridge that is actually a New York State Park. This long bridge has panoramic views of the Hudson River, and when you finish your walk, stop by any of Poughkeepsie's Mexican restaurants for a bite.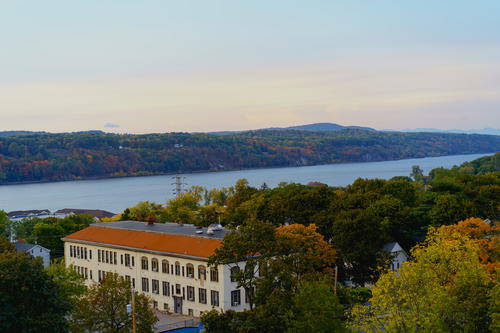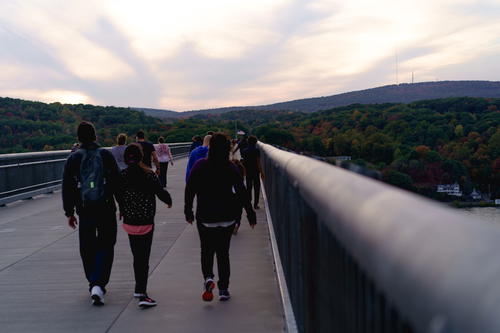 New Paltz
New Paltz is a 'crunchy' and sort of hippie-dippie town in the Hudson Valley on the west side of the Hudson River, known for the NY State University of New Paltz (SUNY New Paltz) and a small-town vibe.
The town is very walkable, with food offerings like breweries, a smattering of cafes and Vietnamese food. There are also some historic locations from 18th century Huguenot settlers. To drive from NYC, it's about 90 minutes flat.
Cold Spring
Cold Spring is a charming pastel Hudson Valley town with a walkable downtown, Hudson River views at a riverside park and a slew of antique shops for some proper antiquing. If you walk down the side streets, you'll see charming restored historic homes.
Cold Spring is indeed quite small, and so you can explore the entire town and nearby hikes, if you have a car. If you wish to come by train, simply take MetroNorth from Grand Central Station or from Harlem, to the Cold Spring station. The drive is less than 1 hour and 20 min from NYC.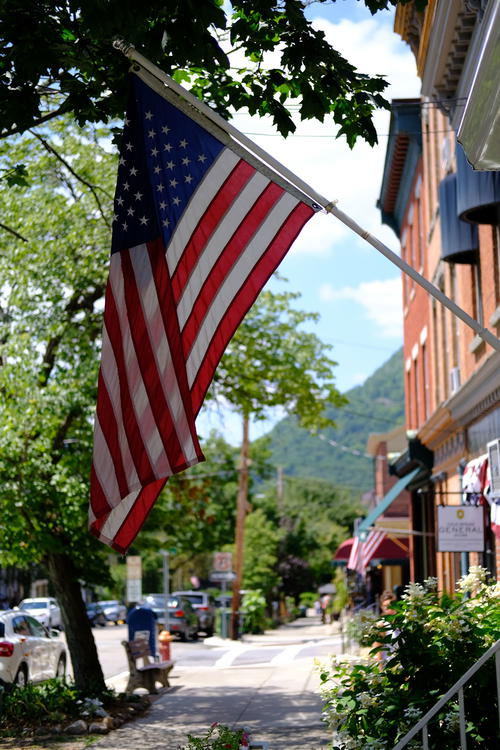 Storm King Art Center
Storm King has for many years been a big bucket list item for New Yorkers, and for good reasons! Storm King is located not too far outside the city, with the closest actual town being New Windsor, NY. Check out the Storm King webste to plan your trip.
Storm King is a 500-acre open-air sculpture and art park, where visitors can roam around, take photos, enjoy the greenery or foliage (in fall) and enjoy on-site bike rentals and the cafe. It's a great spot for a photo op with friends and family. Storm King will take about 1 hour and 20 minutes driving from NYC.
Minnewaska State Park Preserve
Clocking in at just under two hours via driving from Brooklyn and Manhattan, the Minnewaska State Park Preserve is a lovely natural destination in the very lower tip of the Catskill Mountains. It's a favorite day trip destination for New Yorkers due to being easily driveable and back, in a single day.
Minnewaska State Park Preserve has 25 miles of hiking trails alone, and is best known for waterfalls, cliff views and wildlife and birding. You'll surely get your fill of nature here, and you can go back to the urban jungle to sleep at night. Keep in mind that it's a 1 hour 50 minute drive from NYC.
Helpful Tip
When visiting nature preserves remember to be a sustainable traveler by following our favorite eco-friendly travel tips like bringing your own reusable snack containers and leaving no trace of your waste.
Clarence Fahnestock State Park
We found ourselves in Clarence Fahnestock State Park during a trip up to Fishkill, Garrison and Cold Spring one summer, and it was a pleasant state park stop on a trip when we otherwise saw lots of river views and small towns. The drive should be about 1 hour and 15 min from NYC!
If you mention this long-winded park name to anyone, they probably will never have heard of it, and that's the nice part about it. Clarence Fahnestock State Park is by no means a bucket list item, but you will find yourself in acres and acres of green forest, where there's also lakes with small beaches, campgrounds, picnic areas and fishing areas.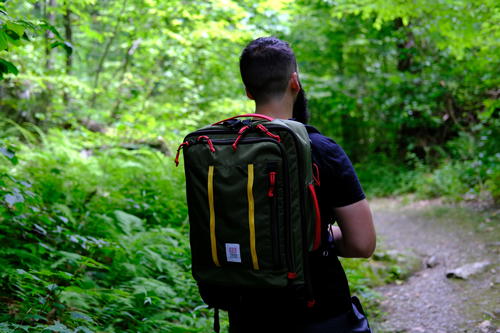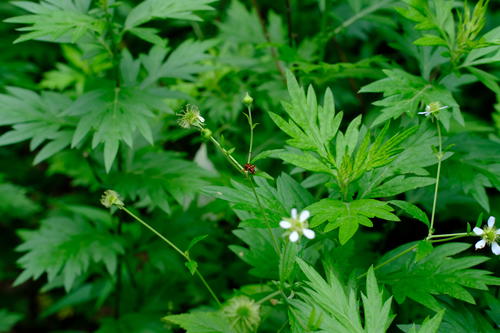 Bear Mountain State Park
Bear Mountain State Park is one of the most famous hiking destination day trips from NYC, and it's a spectacular place to visit for a day from spring to autumn (in fact, my parents just went to Bear Mountain as a day trip from Northern NJ).
Bear Mountain is located on the west side of the Hudson, not too far up in Rockland County, NY, which is across the river from Westchester County. Driving to Bear Mountain from Brooklyn or Manhattan would take you a dab over an hour with no traffic!
If you do visit in winter, you can do activities like cross-country skiing, sledding and ice skating, all within the Bear Mountain State Park areas. For the drive, budget about 1 hour and 20 min from NYC (with no traffic).
Harriman State Park
Harriman State Park, if driven with no traffic, could potentially take you even less than one hour if coming from within NYC. It's a state park located in Rockland County, and it is known for beautiful wildlife, with 22 miles of hiking trails, along with horseback trails and biking trails.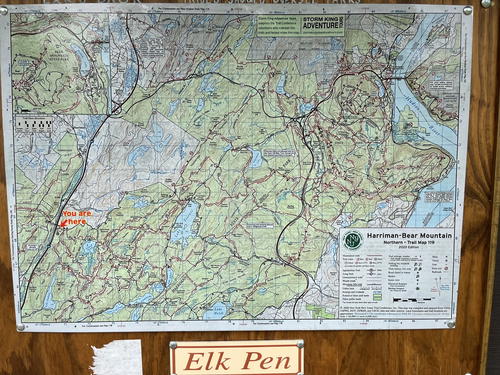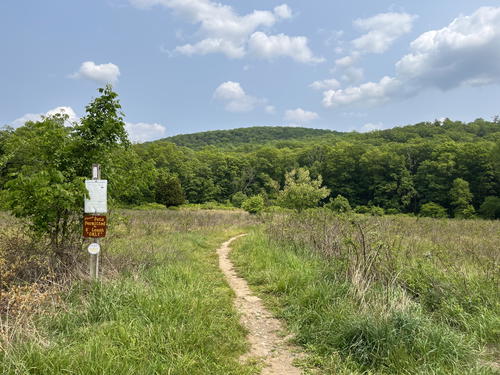 Here's a secret: it's the second-largest state park in all of New York State, and that's your factoid of the day. The only larger state park is the Adirondack Park up north, near Canada.
Our best tip for day trippers to Harriman State Park is to bring your own food and lots of water, as there aren't many accessible stores, even as you exit, for at least a few miles. Also, bring sunscreen and hats, as the starts of some hikes are full of sun without shade.
Dater Mountain Nature Park
We bet you've never heard of Dater Mountain Nature Park, unless you're from Rockland County or northern NJ. Dater Mountain Nature Park is located near Ramapo, and Sloatsburg, NY, and believe it or not, this natural area is home to 31 lakes and beaches, with hiking for all skill levels.
At just a dab over an hour's drive from NYC, it is a great idea for a day trip if you wish to get into nature and get your hiking boots worn in.
Day trip ideas for New Jersey
Don't roll your eyes at the mention of New Jersey, because there's more to the Garden State than I-95 and Newark Airport. If you'd like to be pleasantly surprised by all the day trips from NYC to New Jersey, read this list and then you'll believe we told ya so.
Princeton
At a little over an hour's drive from NYC, Princeton, NJ, is a destination in central New Jersey where you can visit the famed Princeton University, the campus of which is a striking place to walk around, take photos and admire architecture.
Princeton itself is a charming town with a walkable downtown, including bars, restaurants, shopping and historic sites. Princeton also has a train station on New Jersey Transit (NJT) train lines, and Amtrak.
Maplewood
Maplewood is a cool northern NJ town easily accessible both on NJ Transit trains and via car from NYC. It has a small city vibe with an array of restaurants, places to eat and small shops, and easily-accessible natural surroundings you can visit with a car, such as South Mountain Reservation (for hiking) and the South Mountain Fairy Trail.
Maplewood is known for being a town where families from NYC move to raise children. Here, you'll find a ton of familiy-friendly restaurants, as everyone dines out with their babies, toddlers and kids. The downtown area and the pretty Memorial Park are right next to the train station.
I recommend Maplewood as an easy day trip to see an NJ suburb if you are looking for how to plan a trip to NYC with a baby, especially.
Montclair
Montclair is a trendy and happenin' northern NJ town also easily accessible most directly via its several stations on the NJ Transit train lines, which will connect you directly from NY Penn Station in Midtown Manhattan with this small New Jersey City.
Montclair has a state university (Montclair State) and has long been known for cool cafes, several bars, a nice food scene, shopping and the Montclair Art Museum.
Fort Lee
Fort Lee, NJ, is a more urban-style NJ small city right over the George Washington Bridge from Washington Heights in Manhattan. This being said, you could walk there from Manhattan, if you wanted to. Otherwise, it's easy to take a bus to Fort Lee, or you can take a quick drive.
In terms of what to do in Fort Lee, NJ on a day trip, the first idea is "eat Asian food." Fort Lee has one of the larger East Asian populations in all of NJ, making it a destination for Korean food. In fact, there's so much Korean food in Fort Lee it's actually overwhelming. We'll let you choose your favorite place for Korean BBQ and gamjantang.
Hoboken
Hoboken is NJ's square-mile city, and it's famous for being the home of Frank Sinatra. This being said, Hoboken is a stone's throw from Manhattan, and you can get there super quickly on the PATH train. No car is needed!
Once you get to Hoboken for your day trip, it's nice to walk around the cute downtown and see the restaurants and bars.
Once you've eaten and had something to drink, head to the Hudson River Waterfront Walkway, the can't-miss piers and waterfront park where you'll see clear shots of Manhattan and the NYC skyline. If you're lucky, you may catch some live music, too.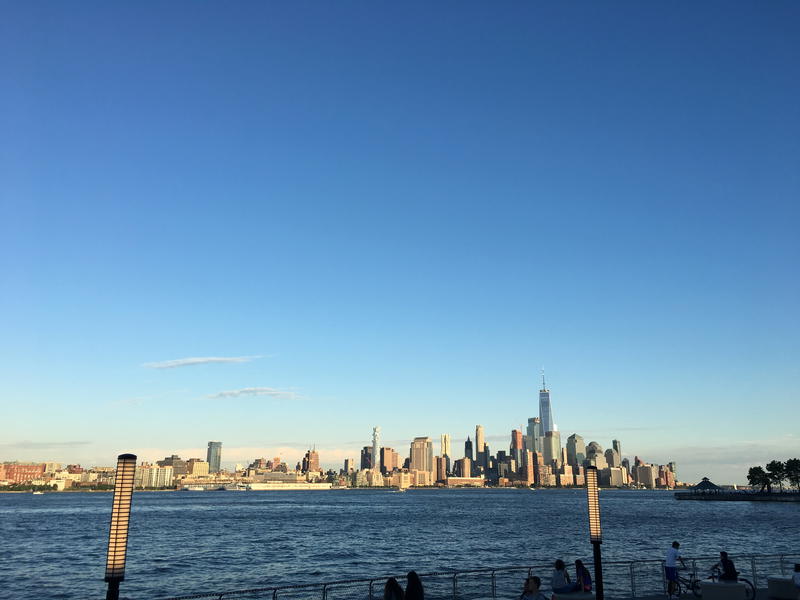 Jersey City
Jersey City is actually quite big, and that is what makes it a good day trip from NYC. In Jersey City alone, there are three PATH stations, with the one we'd suggest getting off at being Grove Street.
Jersey City has its own food scene (try all the Latino food!), bar scene and shopping, along with some very pretty streets with historic brick row houses. Among attractions are Liberty State Park, the Empty Sky Memorial and the Waterfront 9/11 Memorial.
Helpful Tip
Fun Fact: Did you know that Ellis Island is closer to Jersey City, NJ, than it is to New York?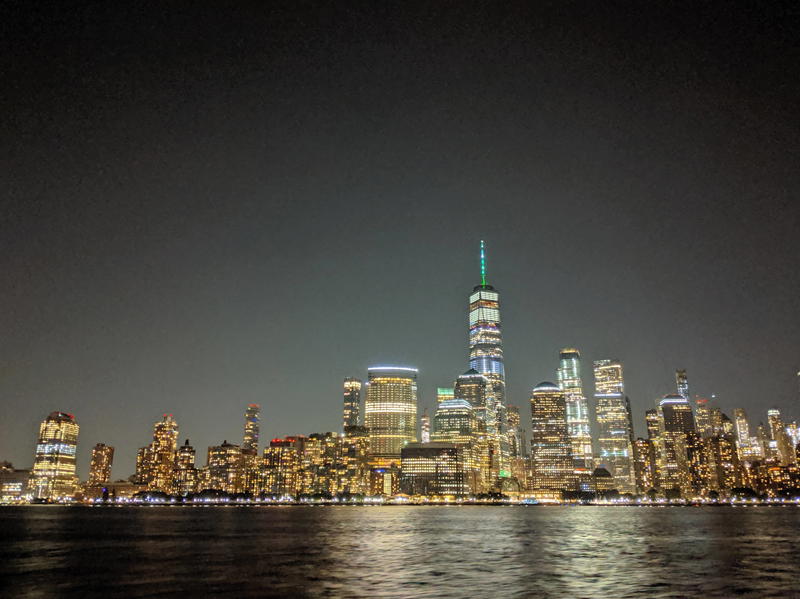 Great Swamp National Wildlife Refuge
Maybe you have heard of the Great Swamp National Wildlife Refuge and maybe you haven't, but did you know it was the first federal wildlife area in the US? Wild!
It is now part of the United States National Wildlife Refuge System, and it is located about an hour and a quarter from NYC (probably less, if coming from Manhattan near the tunnels). The Great Swamp is located near Berkeley Heights, NJ, which makes it only 26 miles from Times Square, and perfect for a day trip or half-day trip from NYC.
Helpful Tip
Did you know that you can walk on boardwalks on the 7,768 acres of this New Jersey oasis? It'll keep your boots dry if it's muddy.
Our day trip to the Great Swamp during peak foliage season was quiet and peaceful. For some reason, the main Observation Center was closed for parking, so we found parking at the north end of Long Hill Road and basically had the trails to ourselves on an autumn weekend afternoon. Here's the website, where you can learn more.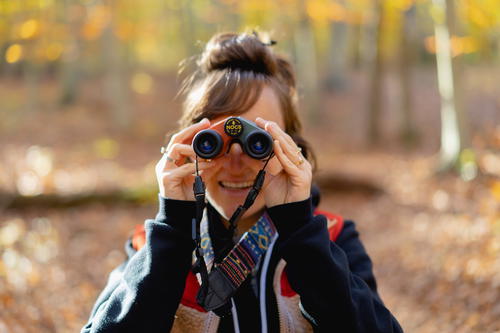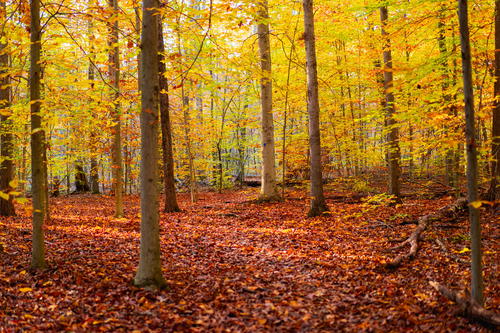 Watchung Reservation
Our favorite hiking trail at Watchung Reservation is the Surprise Lake trail, which takes you around a relaxing lake. The trail itself is rather flat, after a downhill from the parking area (which has pleasantly clean bathrooms!).
We recommend going in the fall for peak foliage season, as the colors of the trees were a real treat.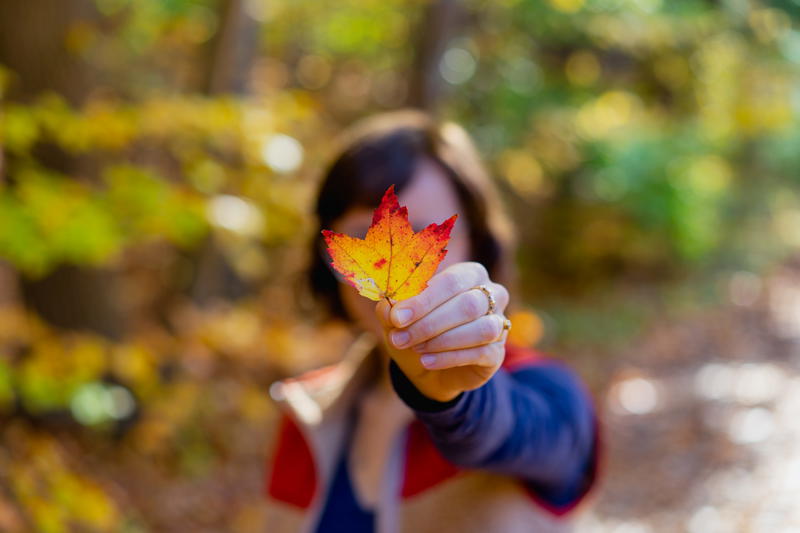 Watchung Reservation is located in Mountainside, NJ, 25 miles from the center of Manhattan, so it would be a 35-40 minute drive with no traffic. We wouldn't really recommend taking the train and then Ubering because it would be difficulty to get picked up on your return trip, but if you knew someone nearby, the nearest train would be Westfield station or Summit station.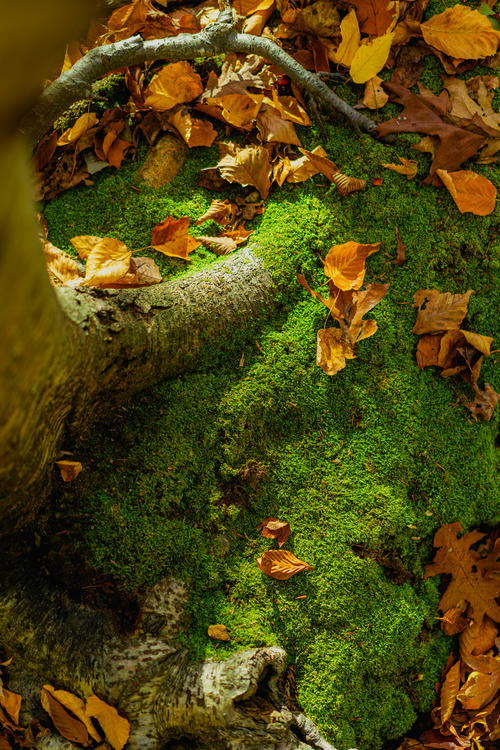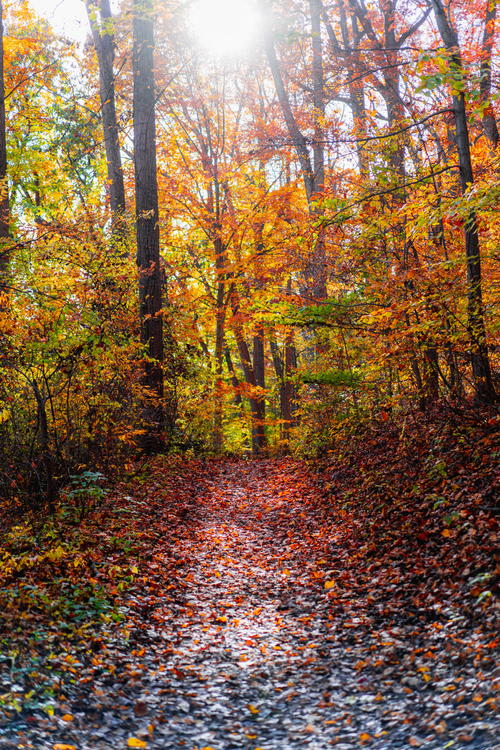 South Mountain Reservation
South Mountain, as we lovingly refer to it, is one of our favorite "right in our backyard" hiking areas. You even don't need a car to access the southern "Fairy Trail" and "Locust Grove" start points, as they're a stone's throw of walking distance from the Millburn Train station on NJ Transit.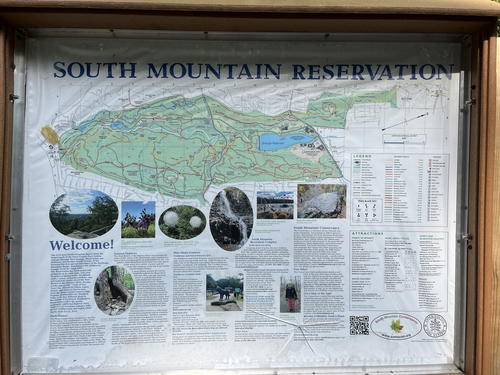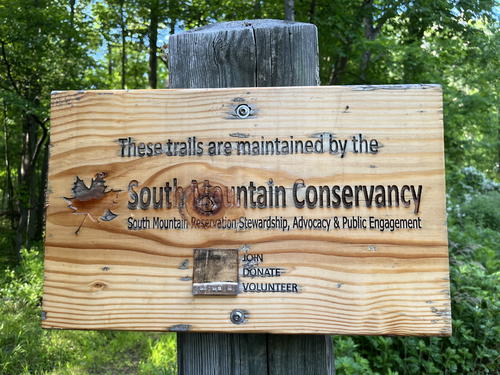 Truly, this may be the best hiking option for NYC day trippers who don't have a car, as the Locust Grove parking lot, which has four trailheads, is a three-minute stroll from when you get off your train.
Helpful Tip
Local expert tip: If you choose to spend some time walking around Millburn, eat at the locally-famous Millburn Deli (328 Millburn Ave, Millburn, NJ 07041).
The Fairy Trail is a kid-friendly mostly-flat local favorite that features small handmade birdhouse-sizes "fairy houses" with tiny figurines. Children love this hike, as it's peaceful and easy, and also pretty short.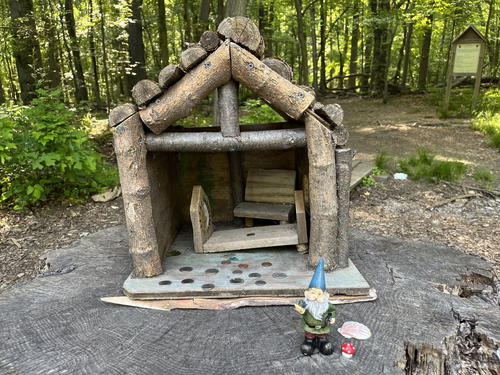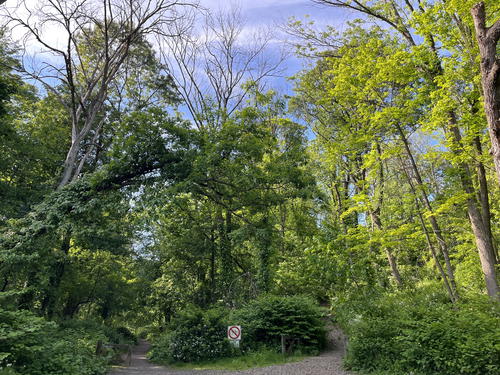 South Mountain Reservation is also accessible from other entrances in South Orange, NJ. If you're looking for a stroller-friendly hike, check out Crest Drive, a mile-long paved pedestrian-only road originating from the Dog Park. It leads to Washington's Point, which has some lookouts to the surrounding area. Here is more info, like directions and a visual, on All Trails.
Asbury Park
Asbury Park, NJ, has SO much to do for a day trip from NYC, and can be fun at any time of year!
This coastal New Jersey town will take you an hour and 20 minutes or less if coming from Brooklyn, and if you time your trip right from Penn Station in Manhattan, your NJ Transit ride direct to Asbury Park's NJT train station would be one hour and 51 minutes, thereby putting it at the under-two-hours mark for mass transit transport.
Asbury Park has a heap of things to do for day trippers and families. In the summer, there's the beach and the beachfront boardwalk on the Atlantic Ocean, and if the weather is inclement or if you're coming in spring or fall, check out the vintage shops, restaurants, arcades, casinos and live music venues, which often host concerts and festivals.
Helpful Tip
For history buffs or gamers, make sure to stop at the Silverball Museum Arcade, which has pinball machines from the 1950s.
Red Bank
Getting to Red Bank, NJ, takes only an hour and 19 minutes from Penn Station, so there are really no excuses to not try a day trip there this year from NYC. If driving from Brooklyn or other parts of Manhattan, you're looking at a trip not to exceed an hour and 10 minutes (without traffic).
What is Red Bank like for a visit and a day trip? Well, it's not exactly a beach town, so really, what can you do there? The draw of Red Bank is its great performing arts scene, along with it's "visual art scene," which is great for art lovers and fans of gallery culture. Check out fine art galleries, theaters, street art and murals, all in Red Bank's downtown, before you hit a bistro for sushi and a beer garden for a drink.
Wawayanda State Park
Turning gears to shift to the north, try saying Wawayanda State Park three times fast. It may be quicker to just get in your car or rented vehicle to drive only between an hour and 15 min or an hour and 40 minutes, depending if you are driving from Manhattan or Brooklyn, to get to this state forest at the NJ-NY northern border.
What's the draw of Wawayanda State Park, besides that its name is super amusing to say? Well, among its whopping 34,350 acres of land and abundance of hiking trails through forest, it hosts 20 miles of the Appalachian Trail, and the top of Wawayanda Mountain has some fantastic views for those who summit.
Helpful Tip
Try boating, kayaking, fishing, sailing and swimming in warm spring and summer months, along with early fall, in Lake Wawayanda and see the website here.
Day trip ideas for Long Island
Long Island may seem like an obvious choice for day trippers from Queens and Brooklyn, along with anyone coming from Manhattan who has access to the LIRR train lines at Penn Station, or a car of their own.
What's there to love about Long Island? Probably the fact that the water is never far away, and despite the essential beaches in Long Island that are close enough to the city for day trips, there are some hidden gems, too.
Long Beach
Long Beach is a long-favorited beach day trip for New York City dwellers.
To get to Long Beach from Manhattan, you're much better off taking the LIRR train from Penn Station, as it will run you about an hour and 35 minutes in total, while taking LIRR from points in Brooklyn such as the Atlantic Ave. terminal or Nostrand Ave. terminal will only take an hour and 22 minutes at best.
Driving would be shorter, between one hour and one hour and 15 minutes, sans traffic.
Long Beach has quite literally, a rather long beach, along with a beach town that'll slow down your pace of walking and get you a drink in hand at any of the bars, restaurants and pubs in the "State Streets" neighborhood (the streets that have states as names).
This part of town looks like the set of a movie about a beach town, with close-together houses that are home to locals and able to be rented out for a weekend. Head out to Long Beach Boardwalk for stopping at RIPTIDES 11561 and Marvel Frozen Dairy for ice cream.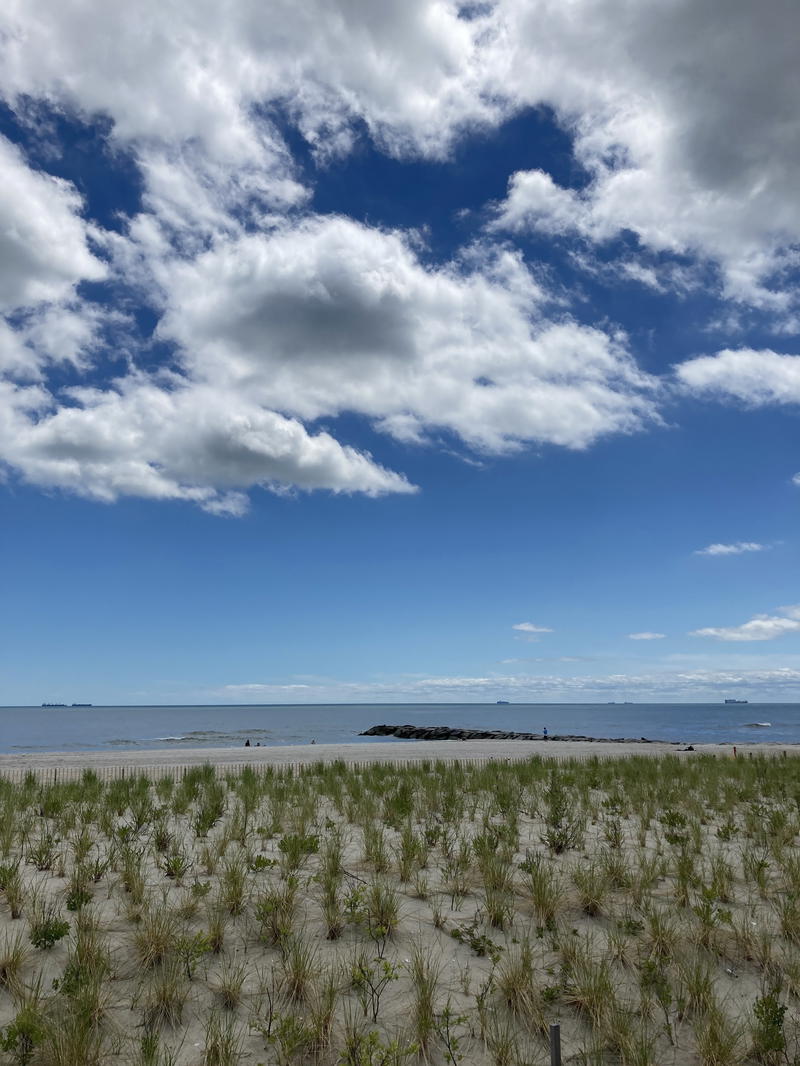 Jones Beach
Jones Beach is where my parents took me as a kid, for day trips when we lived in Queens.
Jones Beach is a NY State Park, located on an island in the outer barrier islands of Long Island. That's a lot of islands.
To get to Jones Beach for a day trip, drive from central Brooklyn for only one hour and 6 minutes, or consider that it will be about an hour and 15 minutes by car, from Midtown Manhattan. There is no public transport that would get you to Jones Beach effectively, so I won't recommend any.
Once at Jones Beach, take photos of the beach and boardwalk, get your suntan on and go for a swim, and definitely check into the music concert schedule because there are some big bands and famous names that do concerts at Jones Beach Theater.
Caumsett State Historic Park Preserve
This NY State Park in Lloyd Harbor, NY, is a bit of a different day trip and one you may not expect. Located only an hour and a half from Times Square and midtown Manhattan, this Long Island English-style estate has nature trails and opportunities to learn about the history of this park on a scenic peninsula.
You can learn about the park preserve here at the website, and more about the Henry Lloyd Manor House, here.
Sagamore Hill National Historic Site
Sagamore Hill was the home of Theodore Roosevelt on Long Island, and now it is protected by the National Park Service, thereby making it a US National Park! You can verify that on the website, here. It is located near Oyster Bay, NY, and could be a trip of only 45 minutes (at minimum) with no traffic, coming from various central points in New York City.
The park is 83 acres and includes natural areas and historic buildings. The historic site encompasses the life and story of this famous US president, and his family, until his death in 1919. Plan your visit with this helpful information at NPS.gov.
Day trip ideas to Philly or PA
You might not consider that the state of Pennsylvania is day-trippable from NYC, but it's true: if you take the Amtrak to Philly (and cut traffic out of your disturbances), you could be in Philadelphia's downtown in 1.5 hours if you leave from NY Penn Station at 33rd Street in Manhattan.
Philadelphia
Philadelphia: where do we start? Philly is ironically so close yet so far, making it a funny little idea of a day trip from NYC. When you go to Philly, make sure to visit Independence Hall, the Liberty Bell and Rittenhouse Square, and then do some favors for yourself by avoiding the tourists and going local, to check out neighborhoods like Fishtown, Northern Liberties and South Street.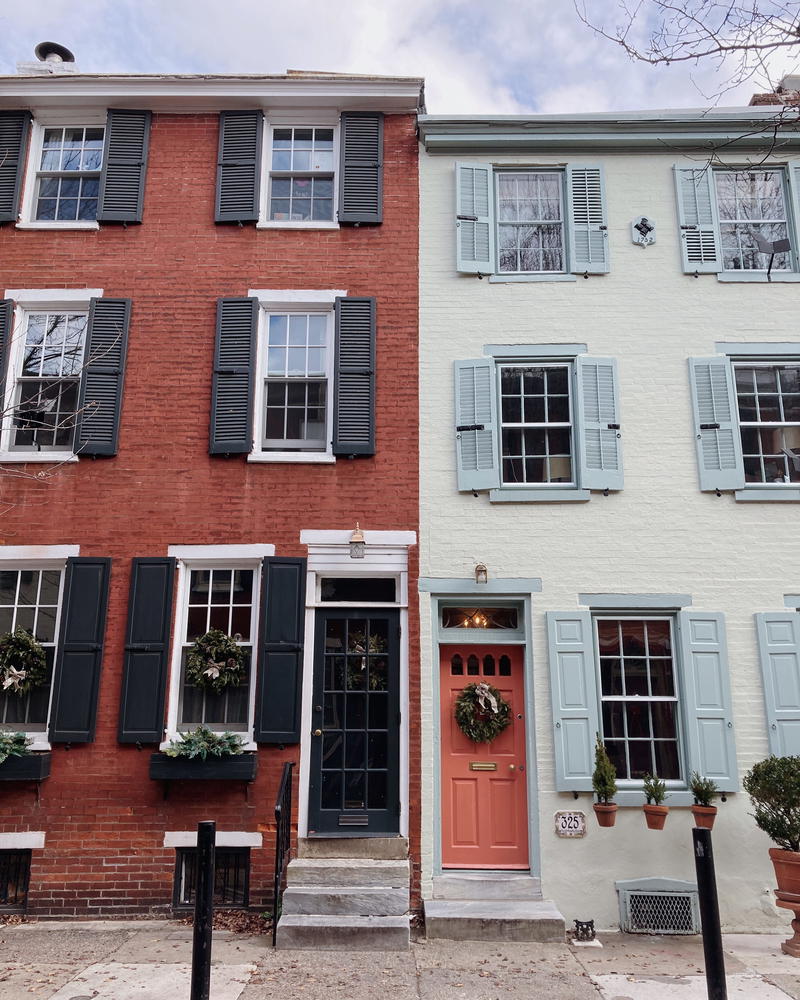 New Hope
For a visit to New Hope, you will need a car, but that should not stop you from going. New Hope is a charming Delaware River village with funky shopping, a restaurant and dining scene of its own, a theater and cultural landmarks, all in a 1.5-hour drive from NYC (even from Brooklyn), if you do not hit traffic.
Among the best things to do in New Hope, PA, for a day trip from NYC are checking out the orchards, the Delaware Canal, Parry Mansion and the New Hope Railroad.
Day trip ideas to Connecticut
Don't forget about Connecticut as a state you can travel to on a day trip from NYC this year. Parts of Southern Connecticut are closer to NYC proper than many parts of Upstate NY and New Jersey, without question. Where can you go for a day trip from NYC, in Connecticut?
Helpful Tip
Do you have slightly more time on your hands than a single day? Consider a trip up to Litchfield County in northwestern Connecticut, for staying a night and experiencing the region!
Norwalk
Norwalk is a nice small city located off the Metro North train line, which you can hop on from Grand Central Station in Manhattan. Why go to Norwalk for a day? You can go to sights like the Sheffield Island Lighthouse, Lockwood-Matthews Mansion House, and Calf Pasture Beach, ending your day with any of the restaurants and bars like Match, Herb's Place, Pontos Taverna and Pasquale's Osteria.
Driving to Norwalk, CT, from a central point like Times Square will only take a few minutes over an hour without traffic, and on the train, travel just one hour and 16 minutes with a Metro North train trip.
Stamford
Stamford is quickly becoming one of the most sought-after small cities in the US, so let's see why. With a day trip to Stamford, you can see "small city" life in this NY Metro Area suburb that is actually a city of its own in Connecticut. With sights to see like the Stamford Museum and Nature Center, Cove Island Park, and the Bartlett Arboretum, you can do so much with a day trip to Stamford.
When you're ready to wind down and see the food and drink scene in Stamford, check out Half Full Brewery, Lock City Brewing Company, Taj and Olio.
Getting to Stamford will take an hour and 30 minutes on the New Haven line of Metro North, or, less than an hour by car (if coming from most points in Manhattan).
Greenwich
Greenwich, CT, is one of the most beautiful towns in America, in my opinion, and it is great for a day trip to a quaint upscale town with a location on the Long Island Sound and a pristine downtown area.
It's easy to spend a day trip in the immediate area of Greenwich's town, doing some shopping and restaurant-visiting, and its nearby attractions, such as the Greenwich Point Park, Greenwich Audubon Center, and Great Captain's Island & Little Captain's Island.
To get to Greenwich, take the New Haven Metro North Line for only an hour and 10 minutes or so, and you can also drive from Manhattan or Brooklyn, which would be between 55 and 70 minutes without traffic.
Mianus River Park
Mianus River Park is a natural park area in Fairfield County, CT, and to drive there, it'll take around an hour from Manhattan and less than 1h20m from Brooklyn, depending where. It's located only 40 miles from Midtown Manhattan, so it's the perfect distance for a single-day getaway.
Mianus River Park is described as a deciduous forest of hardwood trees and varied flora and fauna, and is a nice stop on a day trip to one of the small southern Connecticut towns above, or a trip of its own, as you can see the 4.9-mile trail to hike on the popular hiking website AllTrails. It is open from sunrise to sunset, and did you know that the wetlands breed salamanders and frogs? Also, watch out for snakes! (not a joke)
Did you make it through this list? Now you're armed with places to go for day trips and side trips, which are some crucial parts of what to know before traveling to NYC.
We hope you enjoyed this list of the best unique and fun day trips to take from NYC this year, whether by car, train, bus, bike or rental car. Never stop day tripping!
Enjoyed our article?
Consider supporting us! We're a 2-person team (learn more about us here) and your support enables us to create quality content. Thank you!