Best Fall Views in the Adirondack Mountains (Fall in Love with Fall)
Written by Dan
•
Updated on September 19th, 2023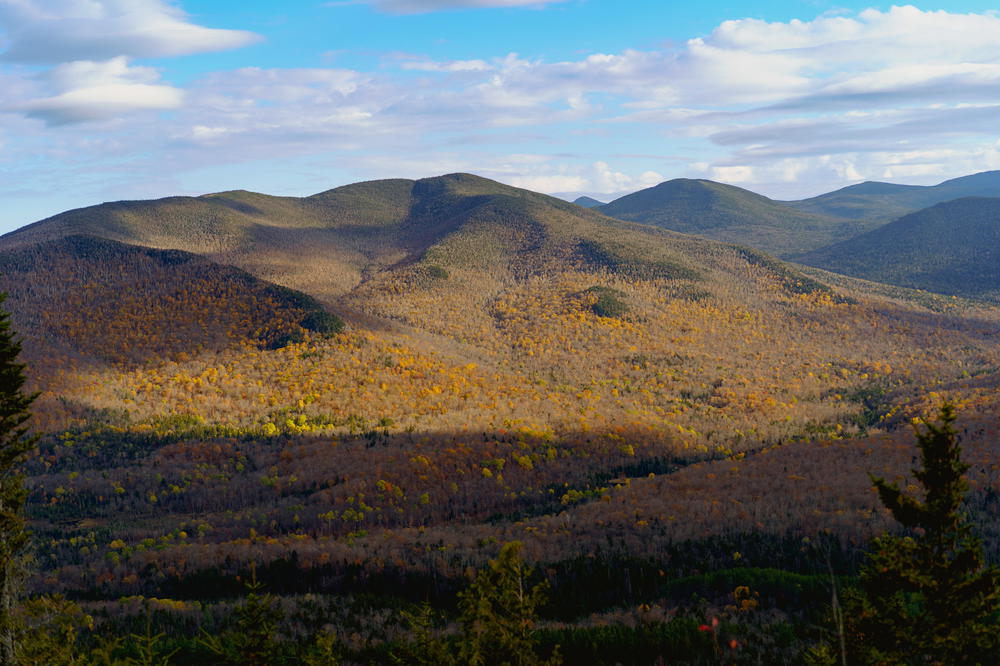 Need things to do in the Adirondacks in the fall? Find some of the best fall views in the Adirondacks, with these scenic overlooks in peak foliage.
This article may contain affiliate links. We earn a small commissions when you purchase via those links — and it's free for you. It's only us (Becca & Dan) working on this website, so we value your support! Read our privacy policy and learn more about us.
There's nothing quite like fall in the Adirondacks, and it's exactly why we planned to get some epic autumn views during our hunt for things to do in the Adirondacks in the fall.
We went during what we hoped would be peak foliage, but due to an early leaf-turning season, we got the end of the foliage just as trees were starting to lose their leaves.
We did a lot of research for our Adirondack fall getaway, and started with answering the question: Where are the Adirondacks? How can you get to them from New York City?
To differentiate the Adirondacks of Upstate New York from the Catskills, let's be clear: the ADKs are a lot taller than the Catskills, with some really towering mountains and steep climbs.
In looking for the best fall views in the Adirondacks, we didn't have to try hard, as most hikes summit at a scenic overlook with great panoramic views of the mountains and hills.
Admittedly, we started in Poughkeepsie, which is in the Hudson Valley, and the foliage had not quite sprung into action like it had further north toward the Adirondack region.
If you're interested in the Hudson Valley, start with our guide to Beacon, NY as a unique day trip from NYC. For a short trip from NYC, put the town of Hudson, NY on your list as well.
For the Adirondack adventure, continue onward.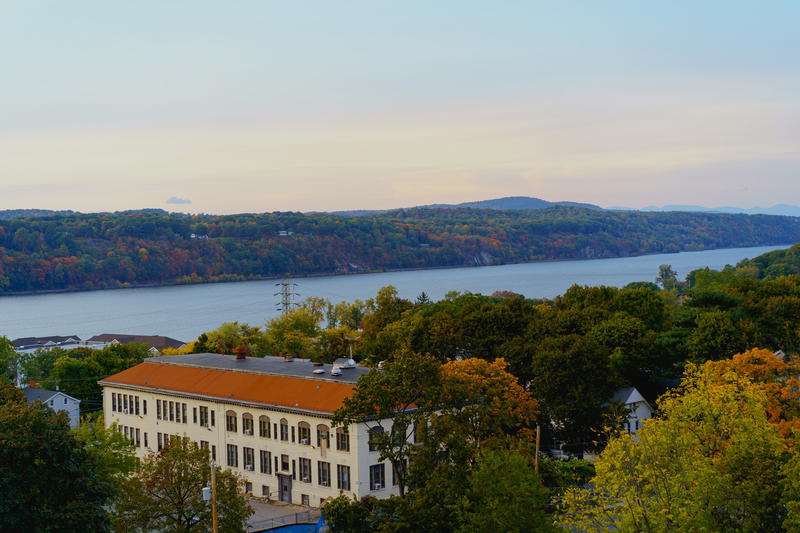 We took these shots from the Walkway Across the Hudson, which we recommend!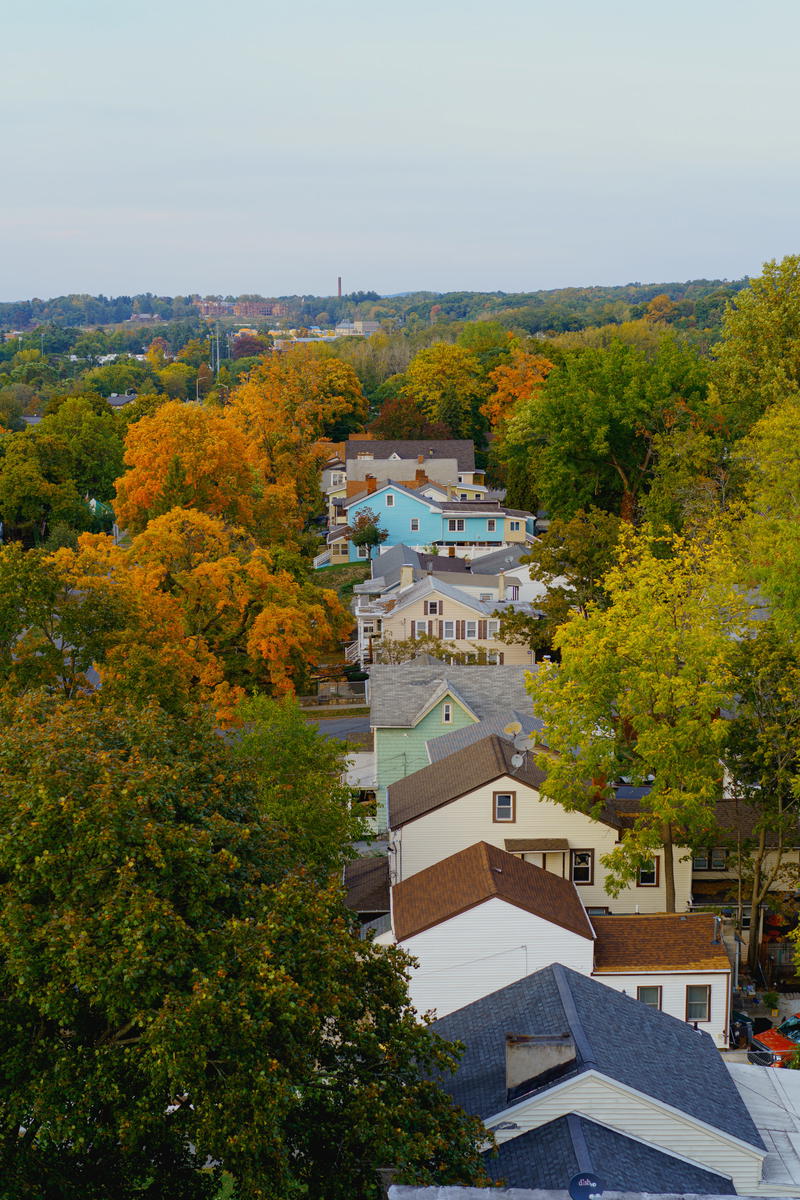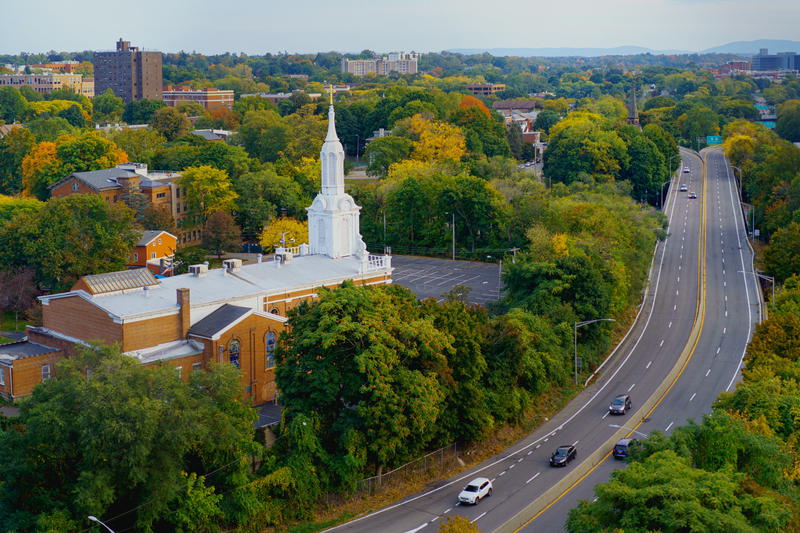 Upon driving up to the Adirondack region, we passed and stopped in Saratoga Springs for an afternoon, and got to Lake Placid by sunset.
A friend of ours, Dan Stein, who is an avid hiker and astrophotographer, recommended we stop on the road leading to "the Loj" for this sunset view: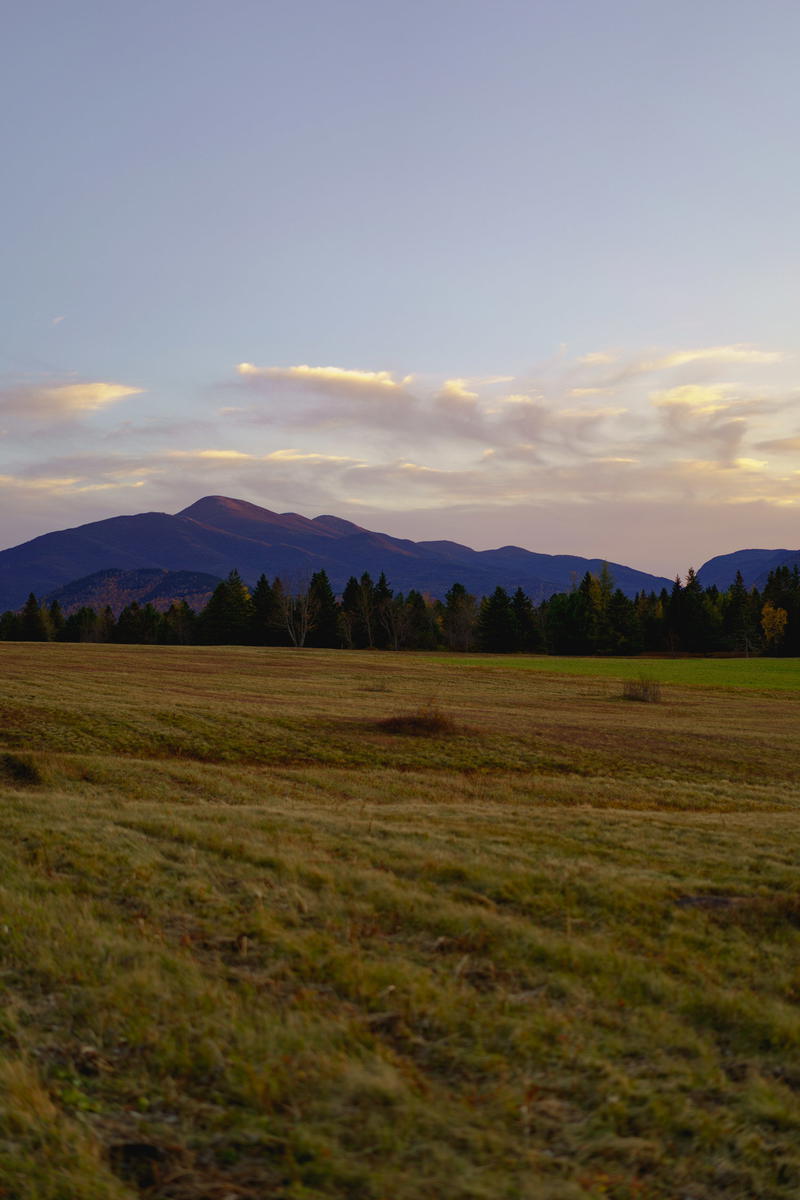 We started our hiking for the week with a moderate climb up Mt. Van Hoevenberg, and this was a delightful semi-flat walk that led up to some very steep climbing until we reached the scenic overlook.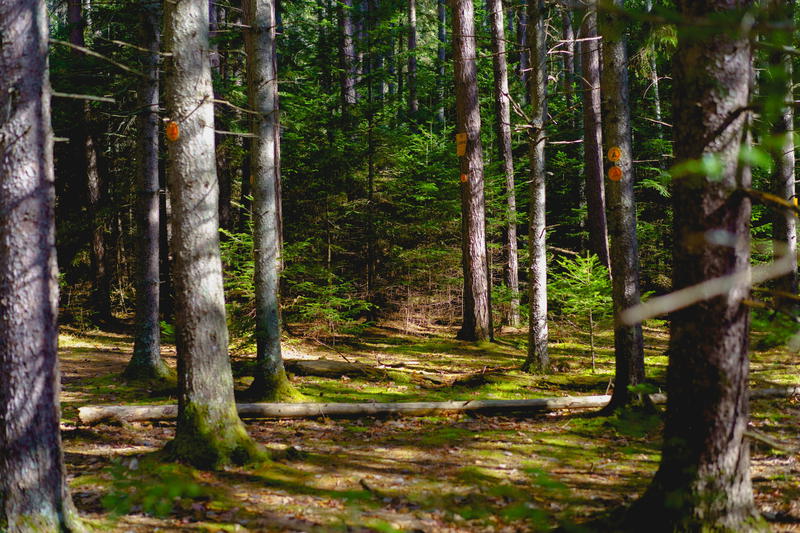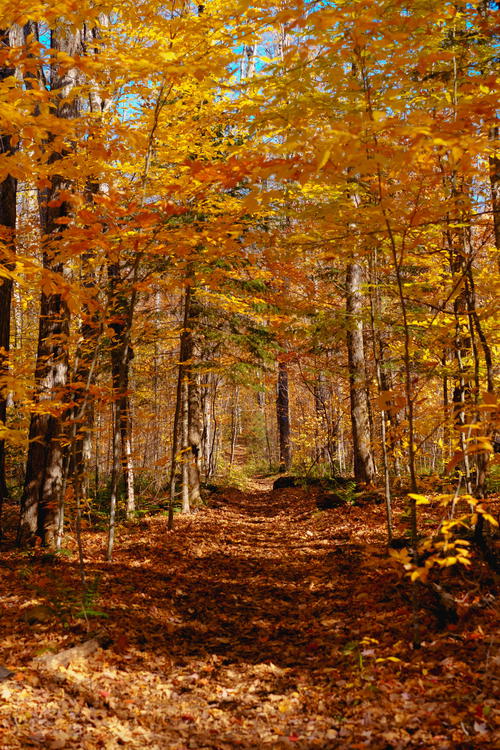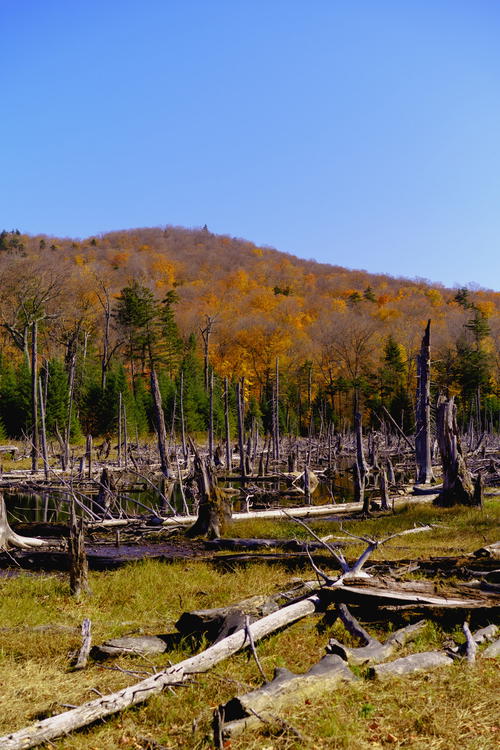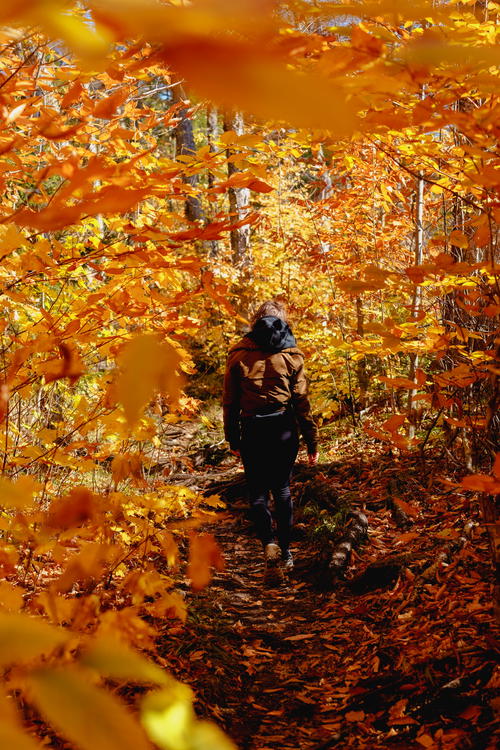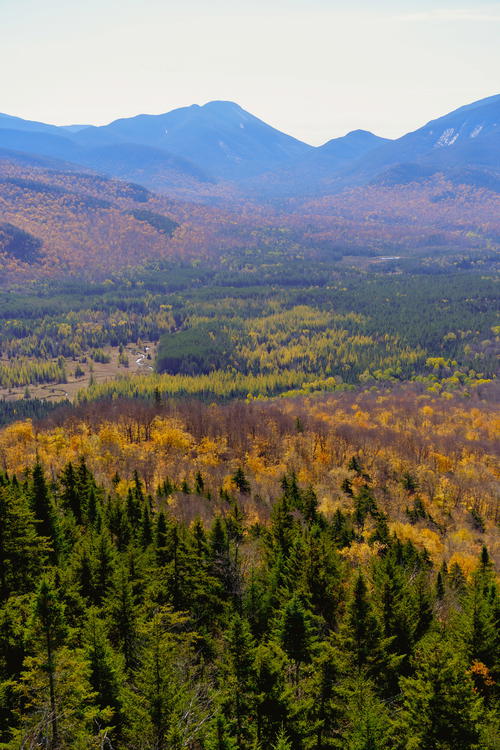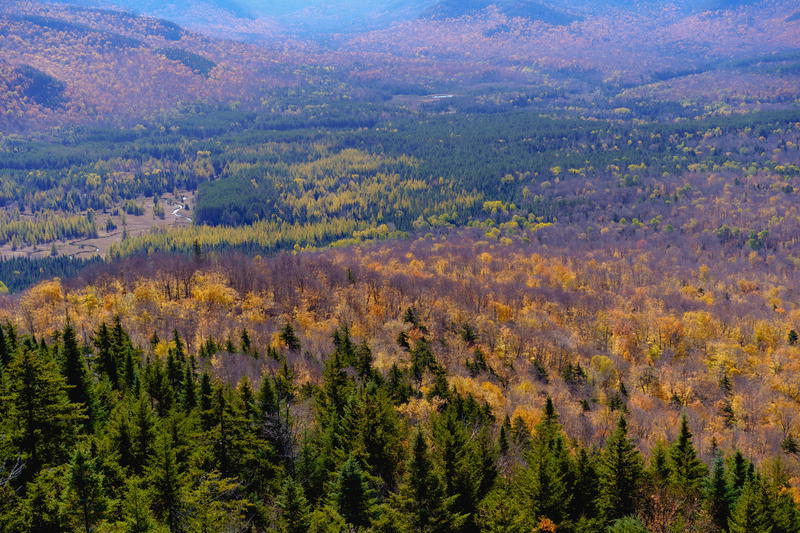 The next hike we chose for the afternoon, in putting ourselves through a double-header hiking day, was Mount Jo, next to Heart Lake, not far from Lake Placid.
In fact, this is a great hike if you're pressed for time because it's about a 20-minute drive from the town of Lake Placid where you may be staying at any of the various hotels that this former Olympic town offers. (See more about finding accommodation at our guide to finding places to stay when traveling).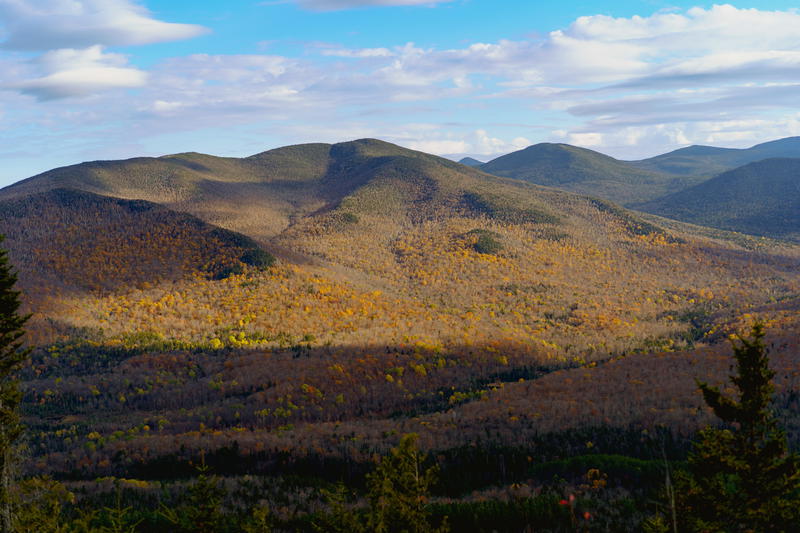 Mount Jo has some great panoramic views of the Adirondacks, and although it's marketed as 'family friendly,' you'll find some rough patches on this upward climb!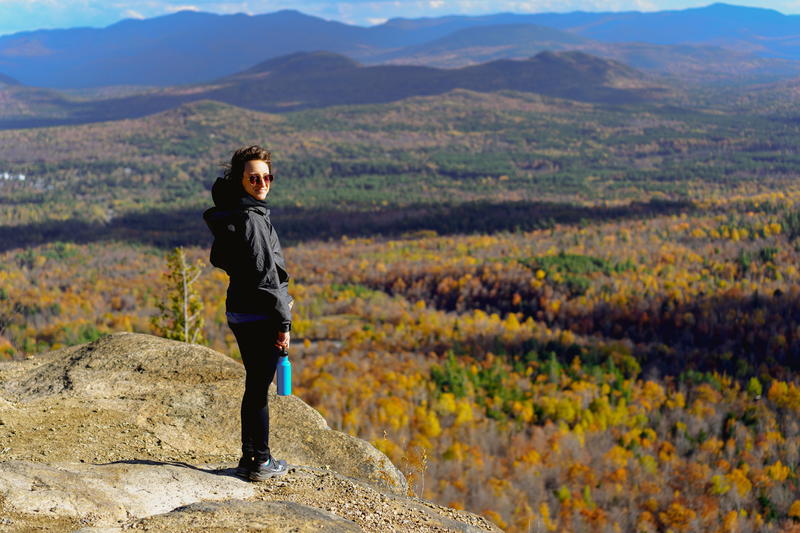 The views are definitely spectacular, especially with fall foliage when you visit in September or October.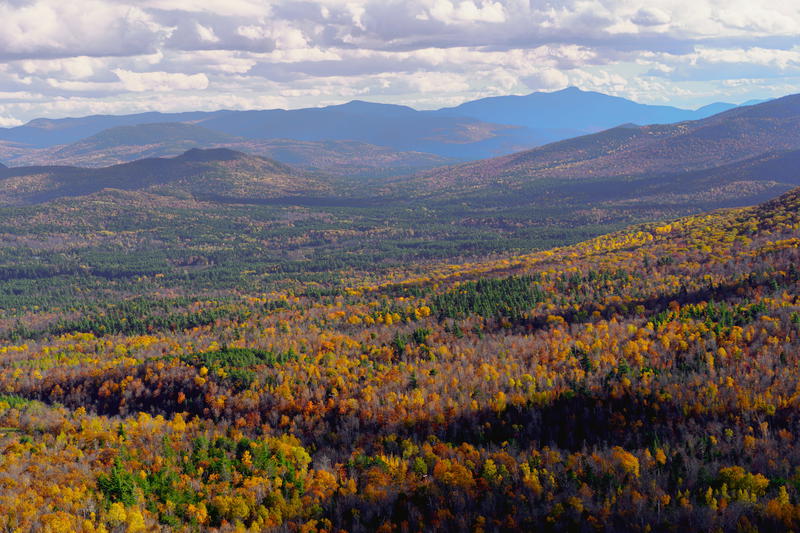 Cobble Lookout, another moderate hike, has an expanse of fall foliage views. We tried this hike during excellent weather on our second day, and got rewarded at the top with a very rocky cliffhanger view: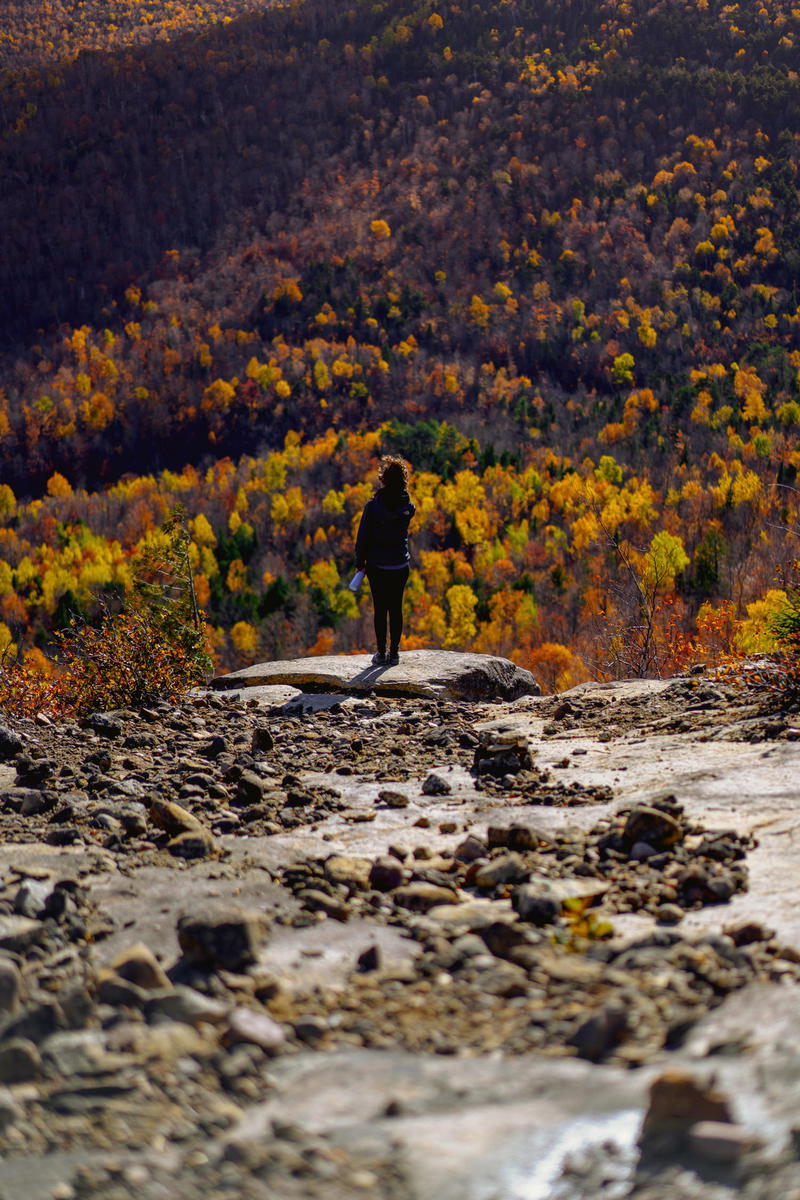 If you would like to do something near the town of Lake Placid, check out a totally off-the-beaten-path yet totally accessible set of trails called the Brewster Peninsula Nature Trails.
These trails are not marketed at all. They're pretty flat, and they hug a few lakes right next to the town of Lake Placid.
Go at golden hour for these nice views we got as the sun dipped right below the lake.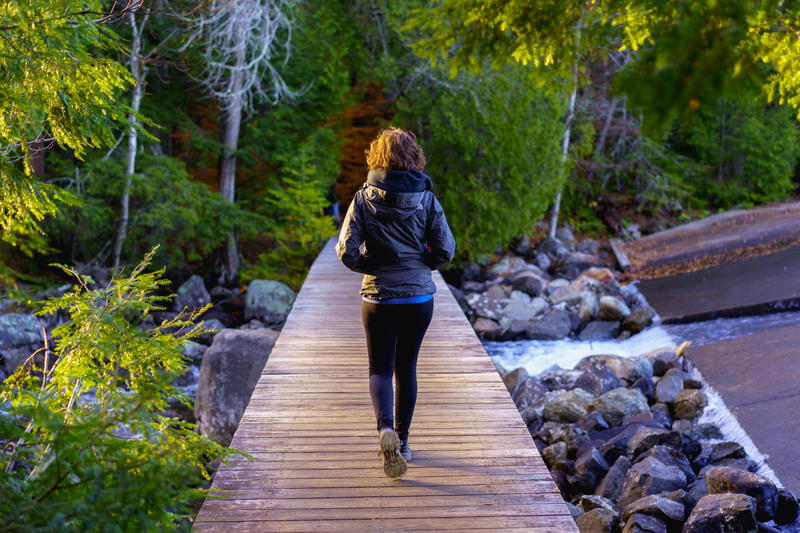 The truth about the best views in all of the Adirondacks is that the best views are everywhere you look, especially during fall foliage season.
For the best of the Adirondacks, do your research beforehand by looking at photos and using AllTrails to get information on hikes, whether you're into beginner, moderate or advanced hiking routes.
The best time to visit the Adirondacks for fall foliage is definitely between late September and mid-October, but the foliage report will determine how the year will look. If your trip dates are flexible, that's best!
As with visiting any natural area or state park, we recommend traveling sustainably, and of course, leaving no trace of any litter or trash during your hiking and time spent in nature.