Where to Take the Best Pictures on the Coney Island Boardwalk
Written by Dan
•
Updated on September 6th, 2023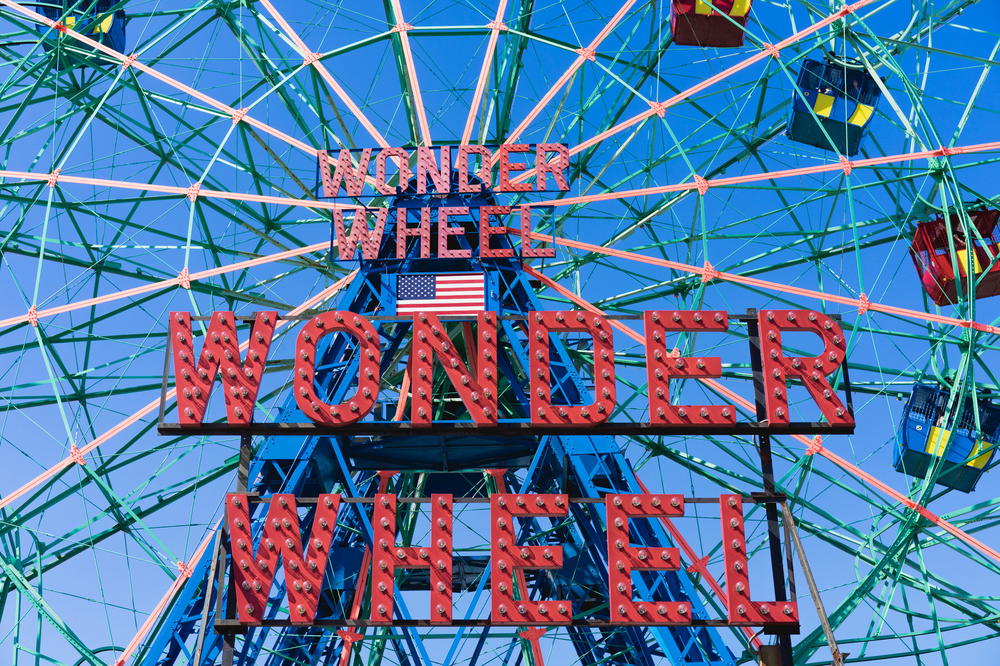 Visiting Coney Island Beach and Boardwalk? See where to take the best street photography photos at the famous Coney Island amusement park rides in Brooklyn.
This article may contain affiliate links. We earn a small commissions when you purchase via those links — and it's free for you. It's only us (Becca & Dan) working on this website, so we value your support! Read our privacy policy and learn more about us.
Everyone visiting Brooklyn should visit Coney Island to see what it's all about.
For decades on decades, Coney Island has been Brooklyn's playground, and you've got to see it to believe it, especially coming from the concrete jungle of Manhattan.
What we love about Coney Island is that it feels like a whole other place, worlds away from neighborhoods toward Manhattan like our former and much-loved home, Brooklyn Heights.
The boardwalk feels like a riviera, the amusement park feels like it's from another time, and there are so many interesting people walking around keeping the character of Coney Island true to its name.
In fact, we've named Coney Island one of our best travel value destinations because there's so much to see and do, all for free, while you are there.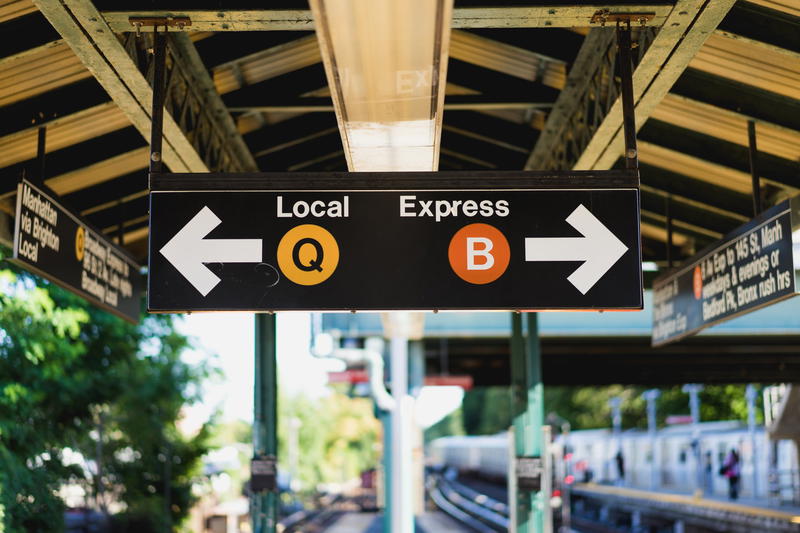 Take the subway via any of the lines that go to Coney Island, and get off at the final destination, Stillwell Ave. From there, follow the crowds to the amusement park, the boardwalk, the seasonal art installations, or further, Brighton Beach.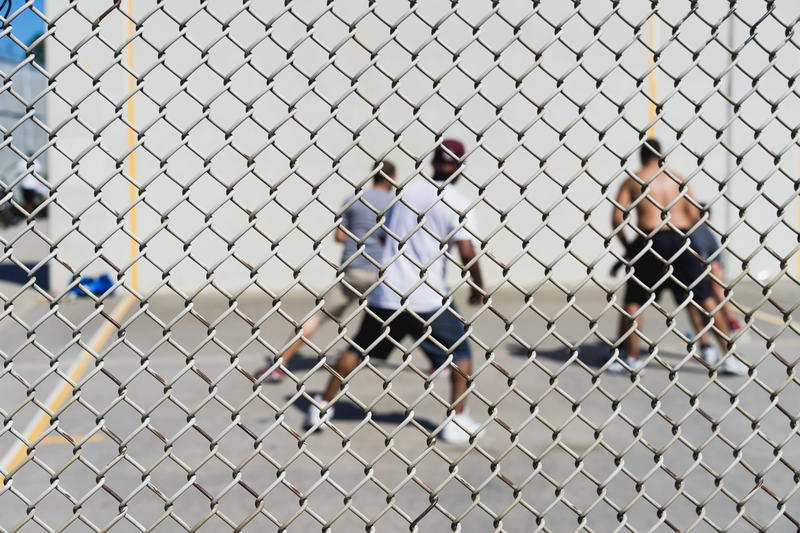 As you approach, you'll see the rollercoaster (the famous Cyclone ride), one of the tallest landmarks in the south of Brooklyn.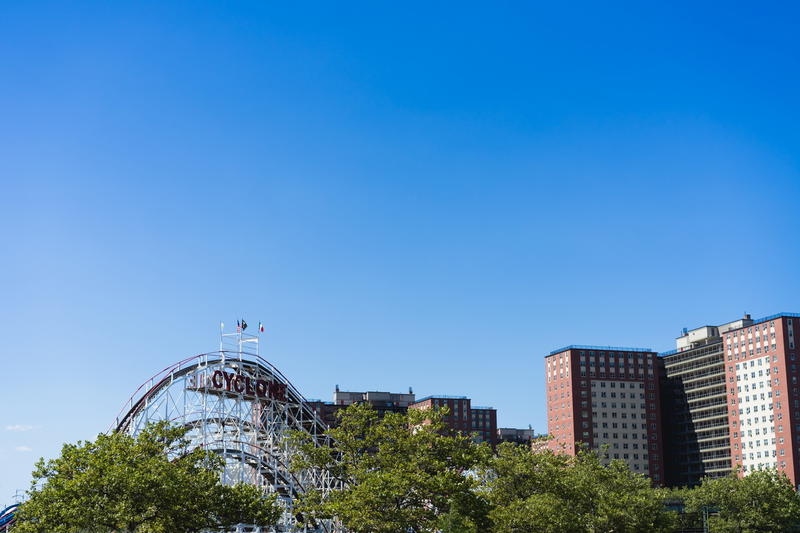 Walk over to the Coney Island boardwalk for some colorful photos and street photography (even though you're on a boardwalk).
Head down the ramp to the Wonder Wheel, the can't-miss attraction, which is 100 years old! (Incredible!)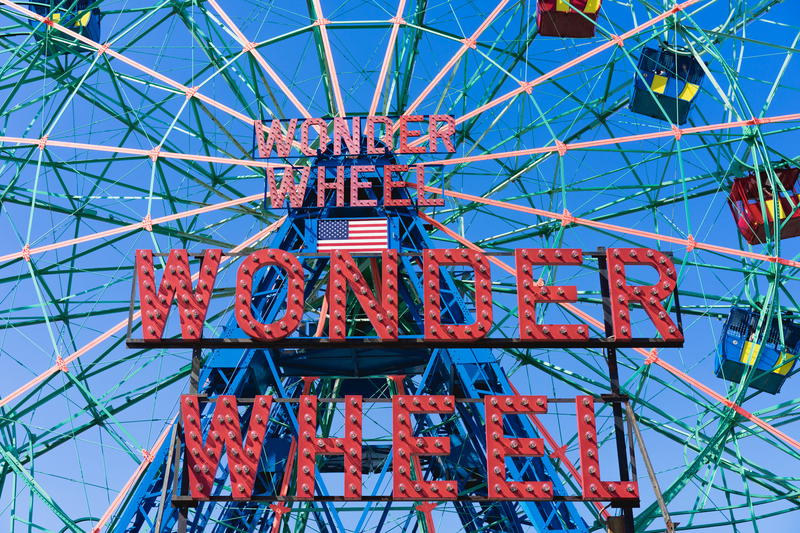 Are you hungry yet? Follow the smell of hot dogs to the original Nathan's, and get your bright and vivid photos of this NYC landmark for a culinary experience, so to speak.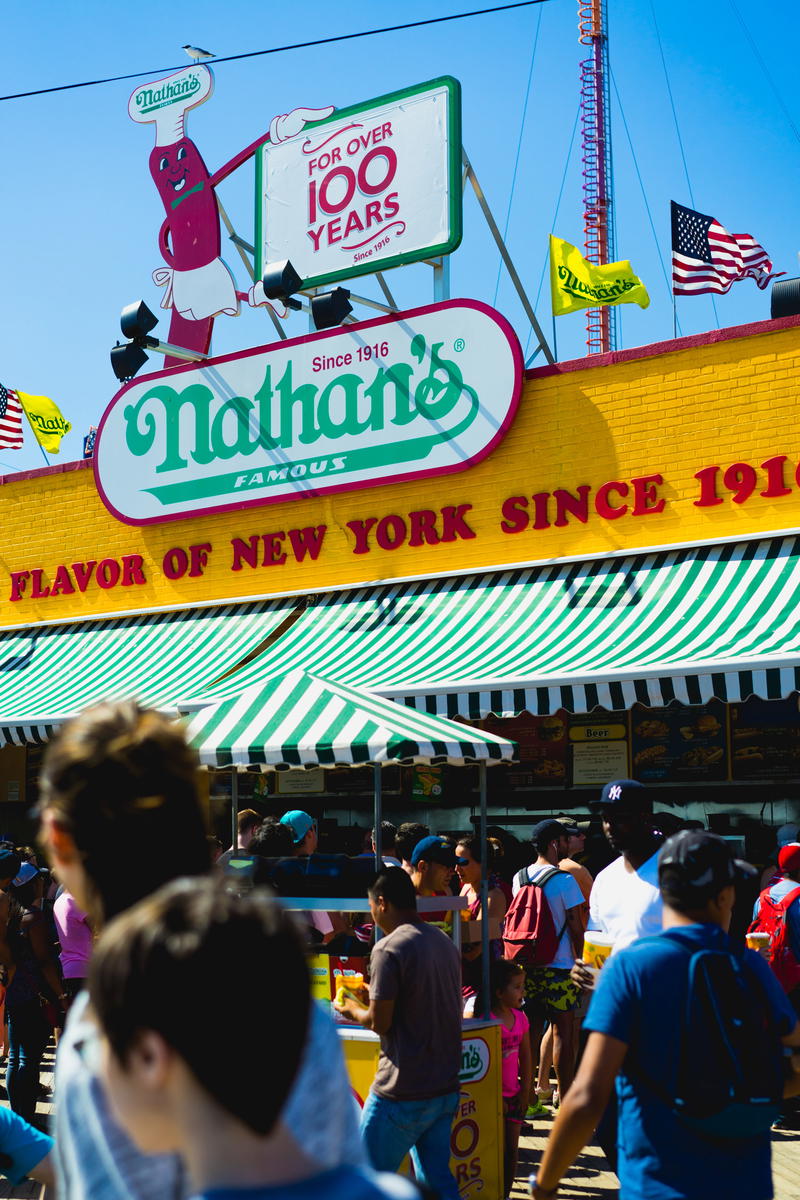 Continue into Luna Park to see the retro rides with their faded colors and clown-like personality.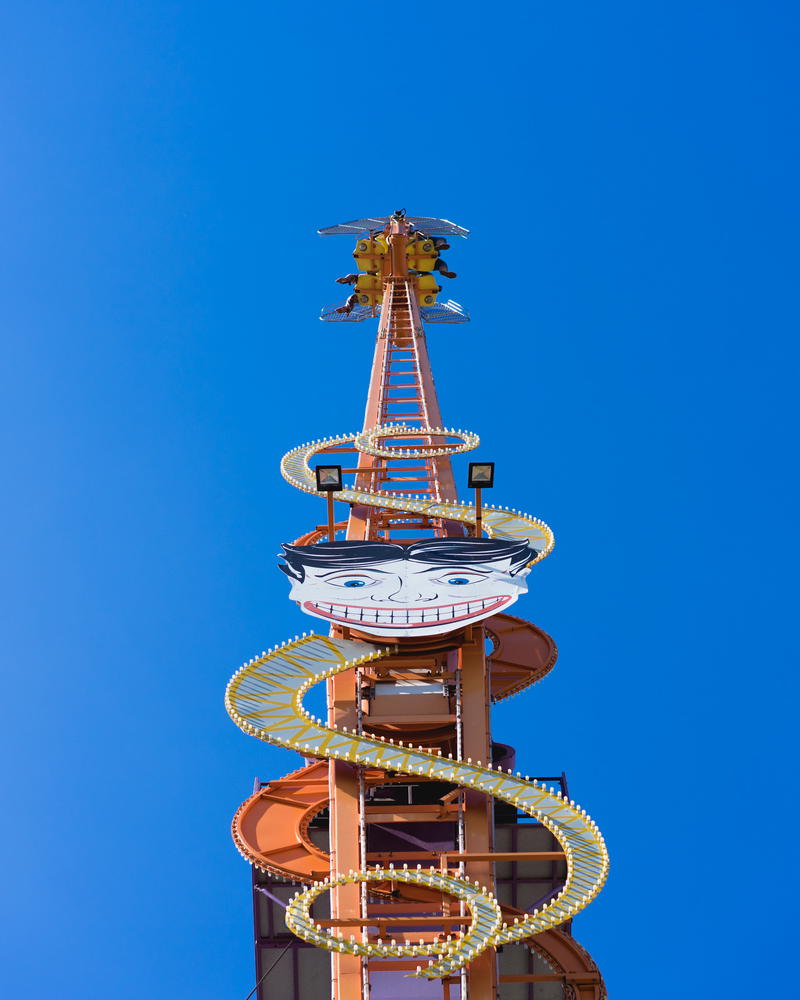 Are you adept at taking photos of people on roller coasters?
Try to snap a zoomed-in shot of people's faces while they're getting whirled around on one of the fast-moving amusement park rides.
We recommend some ideas for camera lenses here.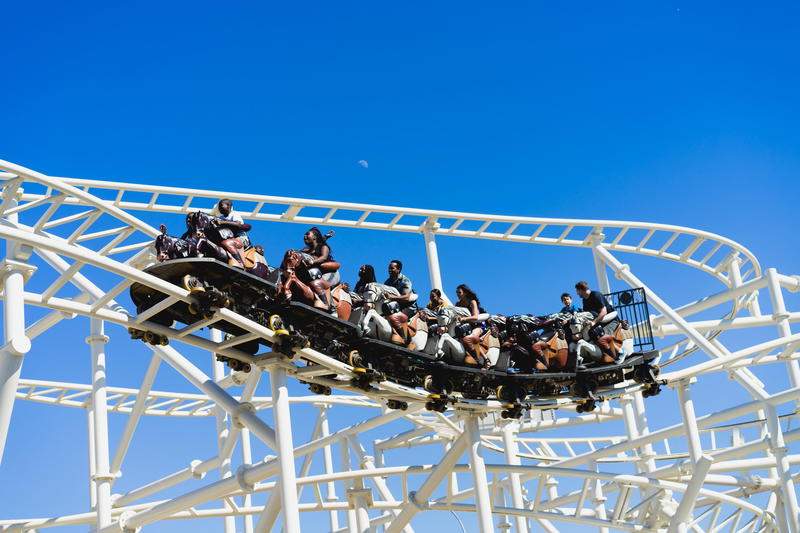 Here they go!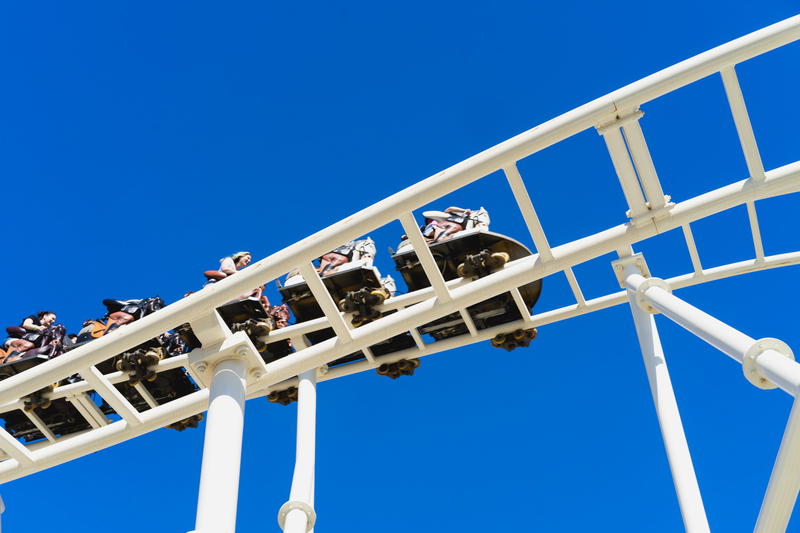 I've actually ridden on the Wonder Wheel and it was a lot of fun. Sometimes there's a long line though, so looking at it while craning your neck up to take a photo is sometimes equally enjoyable.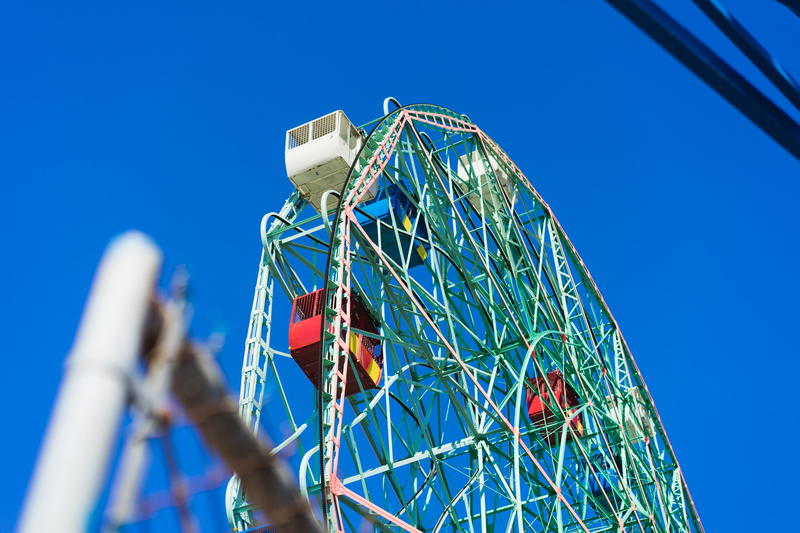 The tunnel under the Wonder Wheel is a favorite photo spot, as we detail in our list of best photo spots in Brooklyn, loved by many people for its variety. You can walk underneath the Wonder Wheel and come out on the other side.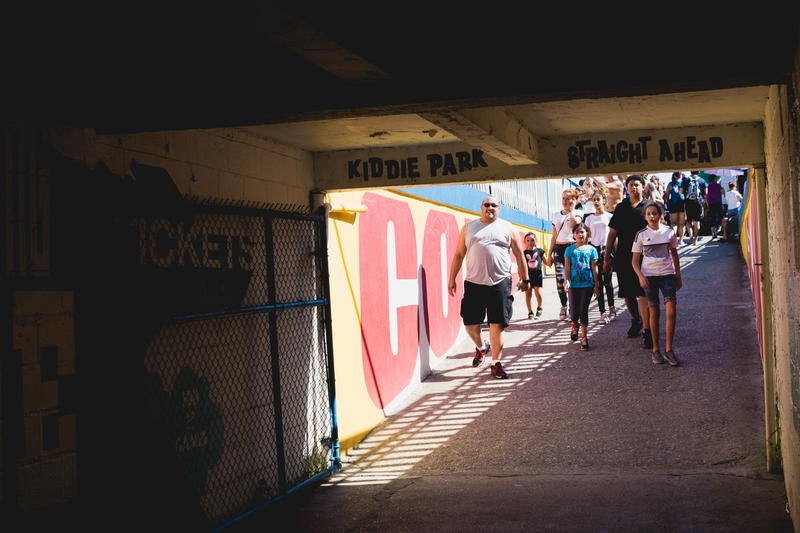 Do you like skeeball? Head into the arcade when you come out the other side of the tunnel. You may need to edit photos taken in low light, so check out this list of our favorite apps, to see our picks for photo editing on the go.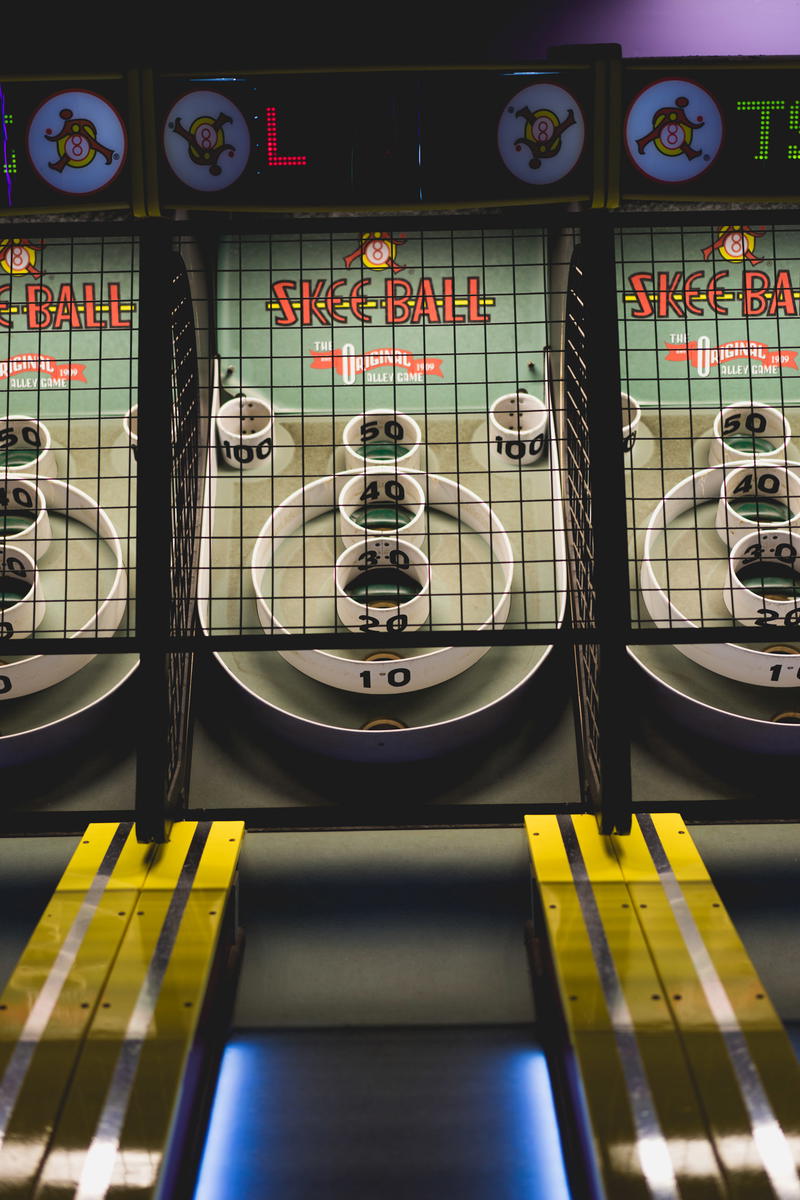 If you're blessed with a blue sky during your day taking photos at Coney Island, you can get some great sky shots with people in the swing ride, or Lynn's Trapeze, as it's called.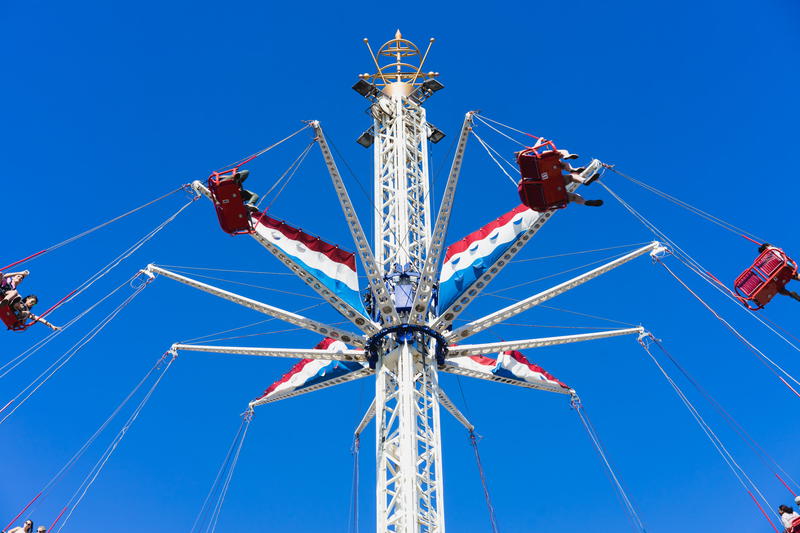 I do have to admit this is pretty thrilling, especially when the views below are those of the boardwalk, the ocean and the rest of Luna Park in Coney Island.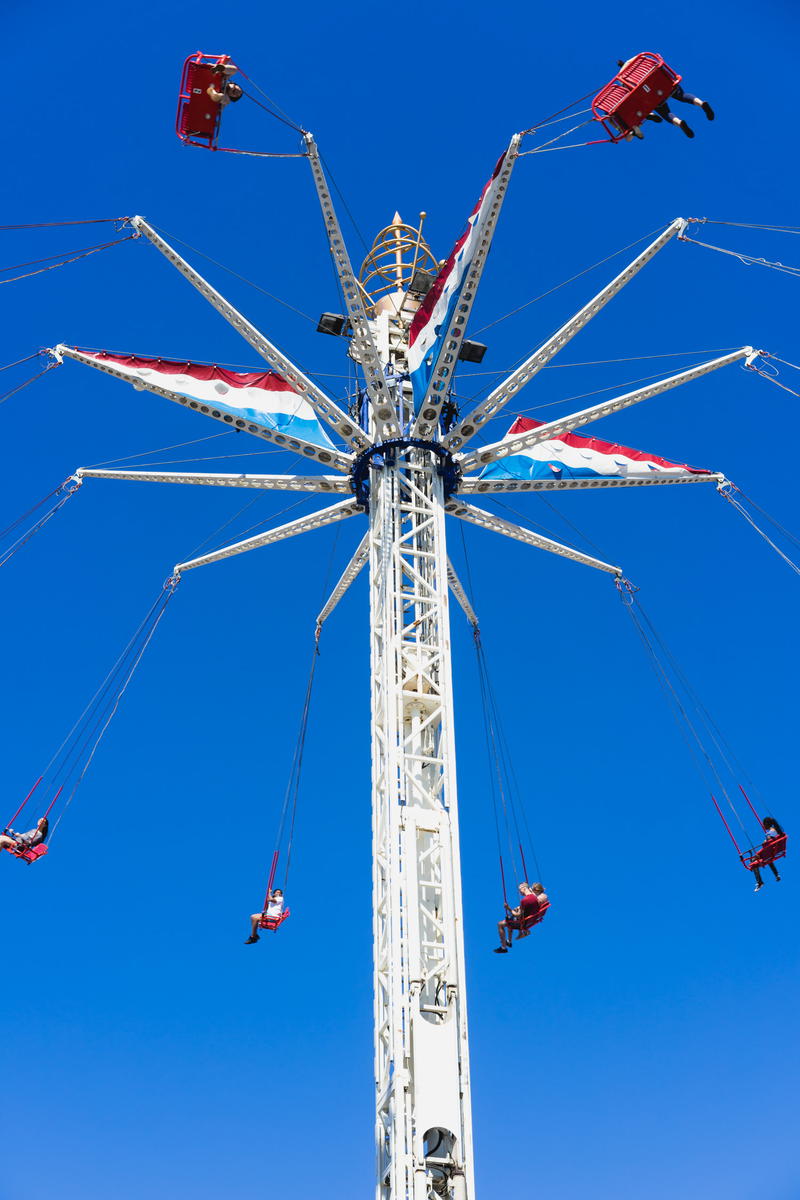 Oh, we circled back to Nathan's because we can't seem to get enough of the smell of hot dogs and fries on a summer day. Yum.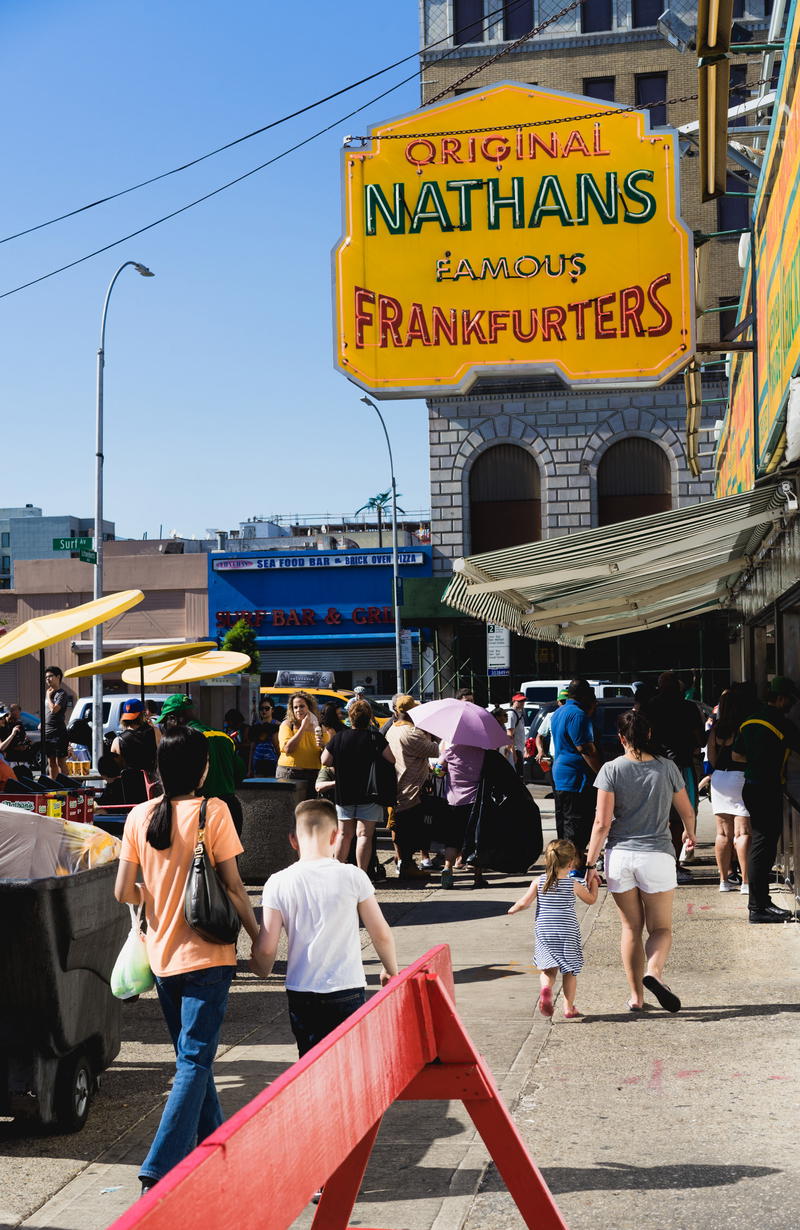 For more greasy food that'll do you in for wanting some ice cream, continue on the Coney Island Boardwalk.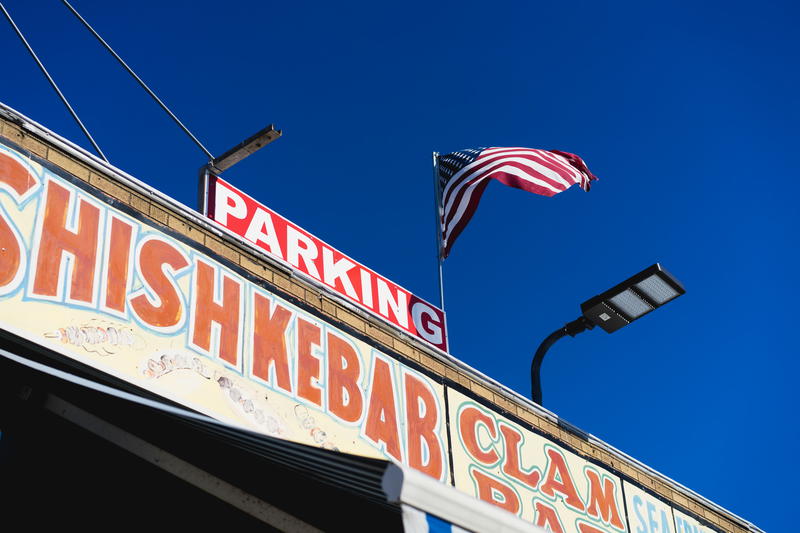 Coney Island is a wonderful place to visit during a trip to NYC and especially if you have a lot of time in Brooklyn. If you're into photography, check out this list of camera accessories that could be value-adds to your photo gear while you're on your photo walk.
Either way, you shouldn't miss this colorful corner of the greatest city in the world.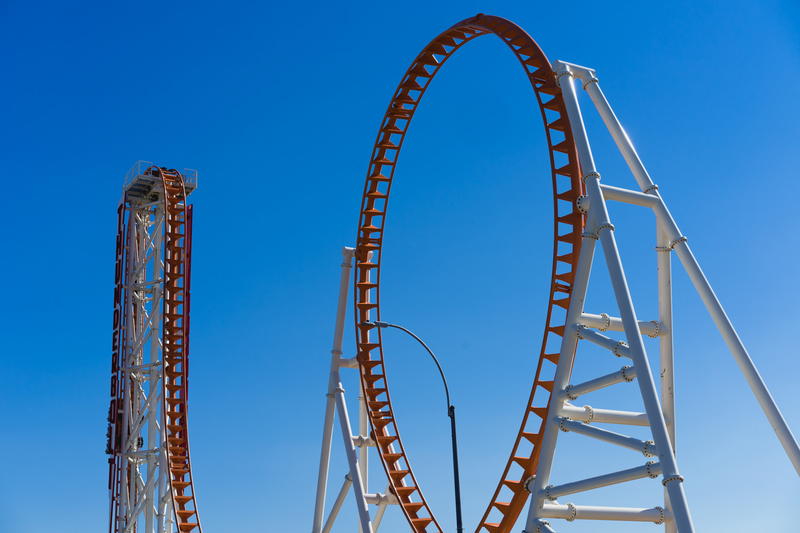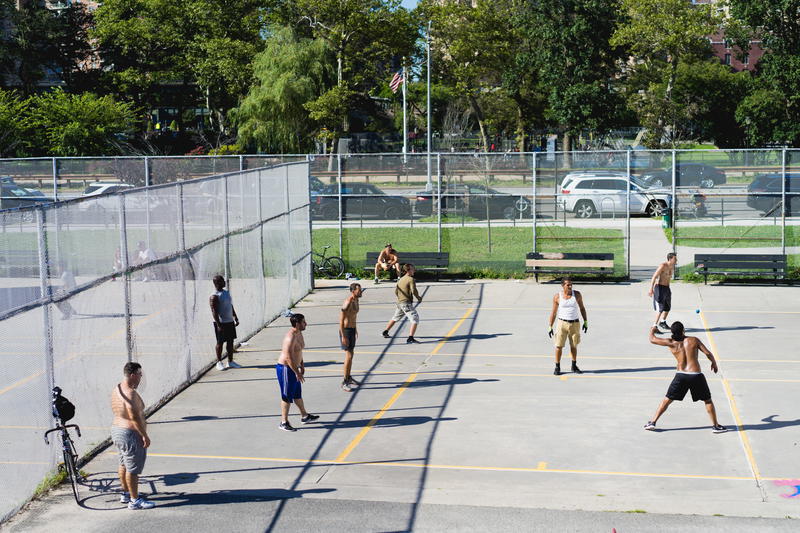 If you're looking for more views, continue your NYC photography experiences by going to the top of the Empire State Building during sunrise and sunset or experiencing Times Square through photos.