Best Productivity Tips for Working from Home
Written by Becca
•
Updated on October 31st, 2023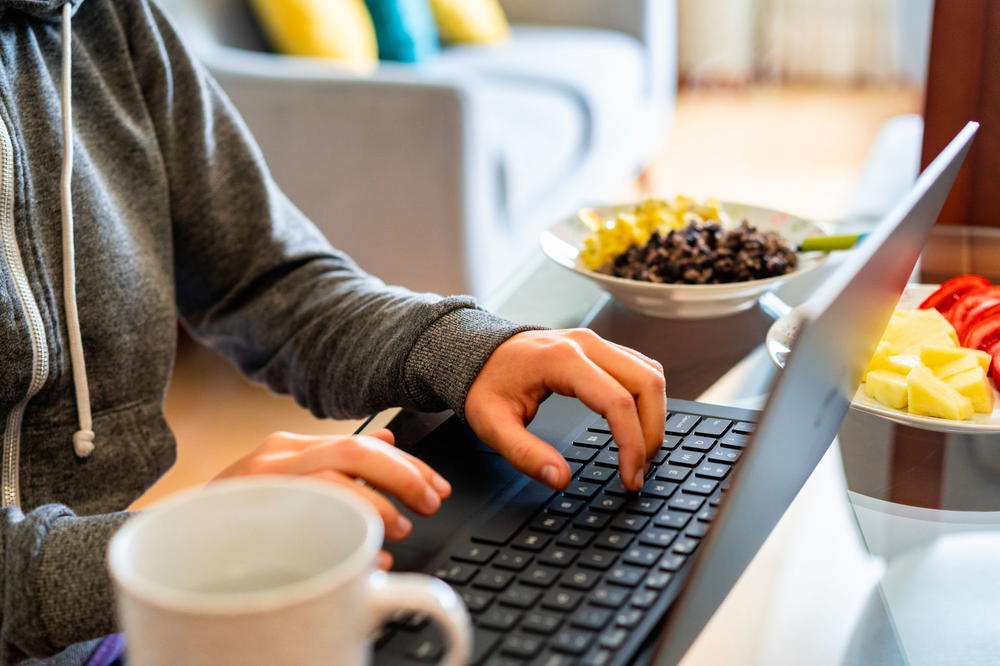 Looking for how to be productive working from home? We're sharing how to make working from home fun and how to stay productive at home, with best practices for productivity, time management and motivation.
This article may contain affiliate links. We earn a small commissions when you purchase via those links — and it's free for you. It's only us (Becca & Dan) working on this website, so we value your support! Read our privacy policy and learn more about us.
Are you working on how to be productive while working from home? Most of us are, so you're not alone. If you're adjusting to working from home after landing a remote job, you're likely searching for tips for working from home effectively.
We need to make 'working from home' work for us so that we remain focused, motivated and on-target.
The challenge is that there are lots of obstacles in the way, whether you work from home on your own or work from home with a partner in a shared home office. Our workspaces, our distractions and the other people around the house or apartment can all limit productivity.
Some of our favorite ways to stay productive are creating a work from home schedule, limiting those distractions by figuring out what they are and finally, rewarding ourselves when we hit productivity goals. This is how we've found that we can make working from home fun, because we've conquered how to stay productive at home.
In sharing our working-from-home tips for success about productivity, we'll show you:
How to be productive at home in your home office space
How to practice healthy and efficient work habits
The best remote work tools for professionals and remote and distributed teams
How to minimize distractions while working from home
How to stay productive at home in your home office
If you want to be productive at home and avoid burnout, look past the couch and definitely don't designate your bed to be the place where work gets done. If you're looking for how to be productive at home as a remote worker, it comes down to what your office setup looks like.
Think about what makes you productive in an office (if you ever had one, and if you can remember what that was like). Was it the lighting? The solitude of your cubicle? The buzz of coworkers on calls, or the constant flow of coffee at your fingertips in the kitchen?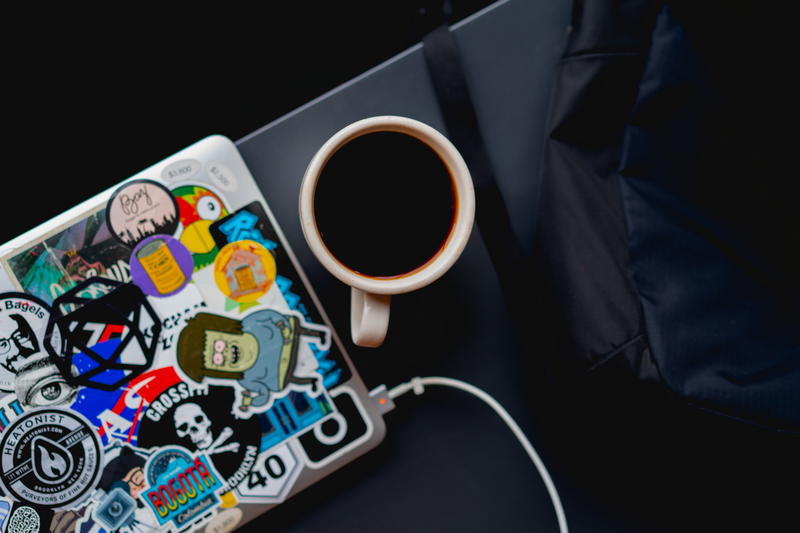 Think about how to recreate that office feeling so that you start the day and don't miss any ways of making working from home work for you.
Set up a home office that limits distraction
Rule #1 is to set up a home office space. Many remote workers and professionals who work from home will tell you that it's absolutely crucial to have a designated area, whether a corner of a living room or a guest-room-turned-office to be your home office.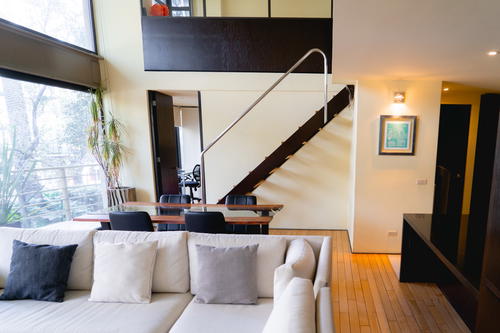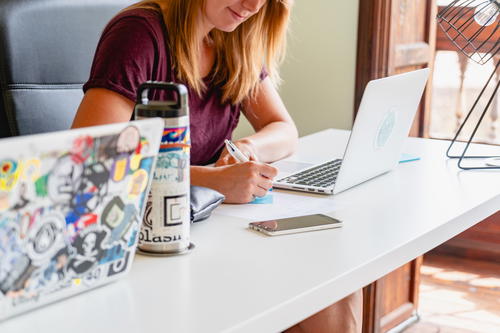 A home office should be your area of peace, quiet and productivity. If you need productivity inspiration for your home office, look no further than our home office guide, where we provide a list of tips and products that will make your home office motivating.
Make coffee (or tea) before sitting down to work
Dan and I both adore coffee. For Dan, it's literally the grinding of the beans and the brewing of the perfect cup, and for me, it's the connection to coffee as being part of my work routine.
If you're into coffee, or your tea, here's my tip for you: make the first cup before you sit down for the day.
Here's why: if you sit down, breeze through emails half-asleep and half-lightheaded, you'll still need to get up and make the actual coffee or tea, and you'll lose your train of thought.
Start off right, and throw on a motivating podcast while you're grinding or brewing, so that you can sit down with a clear mind to tackle that first email.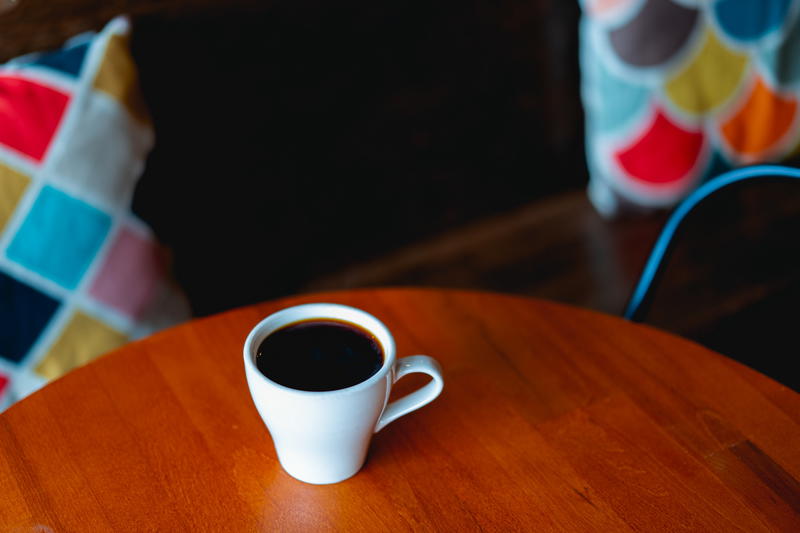 Use podcasts or music in a way that helps you
I didn't get into podcasts until I started working remotely from home and figured out that listening to podcasts was something to do and also a way to learn things. I got addicted…fast. It ironically took being interviewed on a podcast to start listening to them as a hobby.
In any case, what's good about podcasts is that they can be very engaging. This is also the downside for podcasts, as I truly cannot listen to them while I'm typing an email or thinking really hard, or writing. That's where instrumental music without lyrics comes in, which I tend to listen to from a smart device.
If you enjoy background tunes or accompaniment of some type rather than the hum of your AC unit, here's my advice: play podcasts while you're doing mindless work (data entry, for example) and instrumental music when you want a rhythm to work to (writing emails, reading, researching).
While wearing soundproof headphones definitely does the trick, do you want to play music out loud rather than listen on headphones? Get a JBL speaker, which is the perfect size to be strong and not too big. Of course, if you have a shared home office, speak to your office mate about the sound levels.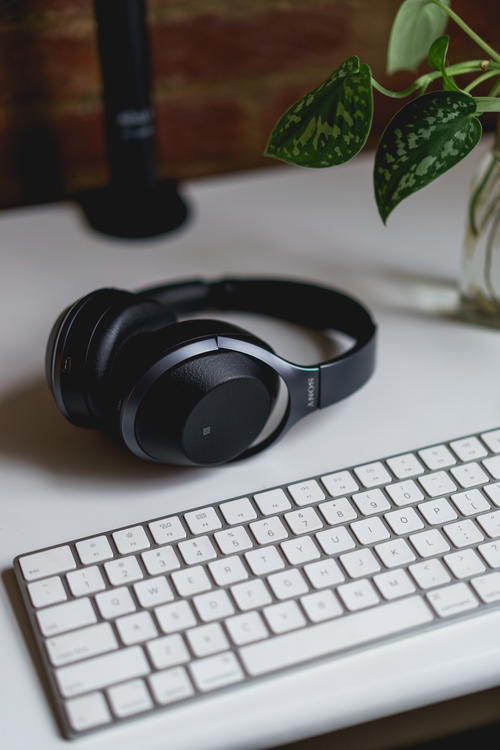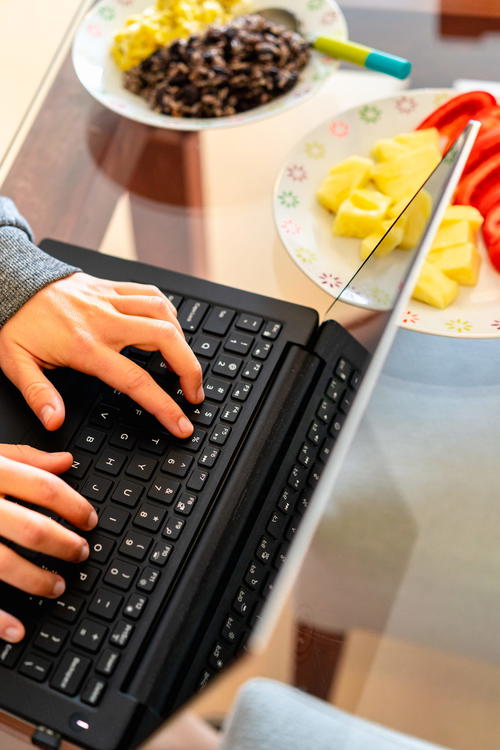 Use a white noise app, white noise machine or coffee shop ambient noise
Staying focused means staying productive, and everyone has different ways of reaching this ultimate level of personal efficiency in doing work. If for you it's absolute stillness and silence, then by all means — seek that out!
If you need white noise, look for a white noise machine or a white noise app like MyNoise or White Noise Lite. I've even found that an ambient lull of coffee shop noise can be nice, so I've listened to Coffivity as background noise.
Make sure your lighting setup makes you motivated
Productivity is linked to light…somehow.
If working in the dark makes you feel sluggish, then lighten up! If working under bright light makes you feel burned out, maybe you need a modest desk lamp or some fairy lights.
For our lighting setup, we usually go with natural light during the day, as we have two windows in our living room and we both currently work from home as a couple.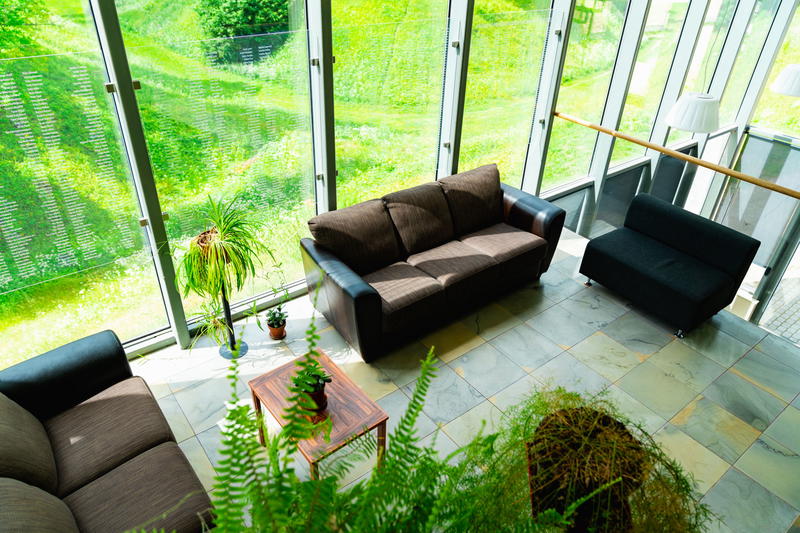 If we wake up and it's muggy, foggy and rainy out, which therefore dims our workspace area, we put on our two soft lamps (we also have a third, linked to our favorite fan on the same switch).
Which healthy habits will keep me productive while working from home?
Productivity is also linked to health and habits. We're not scientists, or even engineers (well, OK — Dan is a web engineer), but it's clear to us that our healthy habits are linked to how we feel while we're working.
What keeps us productive?
Take a refreshing break, whether outside, or to work out at home
Sometimes if we're both working from home together, we'll start the morning off with a walk in the park. Why? It's refreshing! We make sure to get back home before either of us has a meeting or a call.
If it's beautiful out, or sunny, or before it gets too hot, get some fresh air to clear your mind for better productivity later.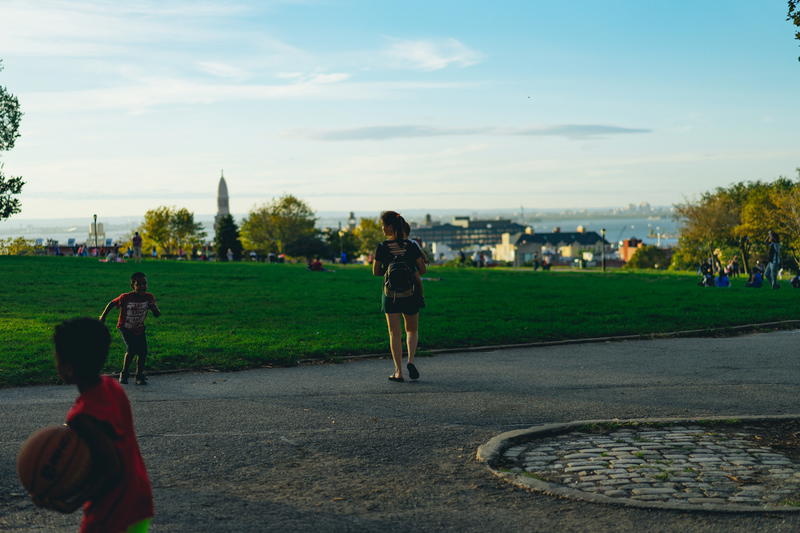 Eat foods that make you feel fresh, not sluggish
We love talking about food, whether it's a food tour, one of our gluten-free travel destination guides or our home cooking.
For how to eat healthy while working from home, this is where we think we've got something going. If you're eating right, it'll surely show in how your mind works during the day, and you'll impress the team at your new remote job with all your energy.
For this reason, we stick to healthy snacks: think carrots and snack-sized veggies, grape tomatoes, dried fruits and nuts (in moderation), fresh fruits and lots of water.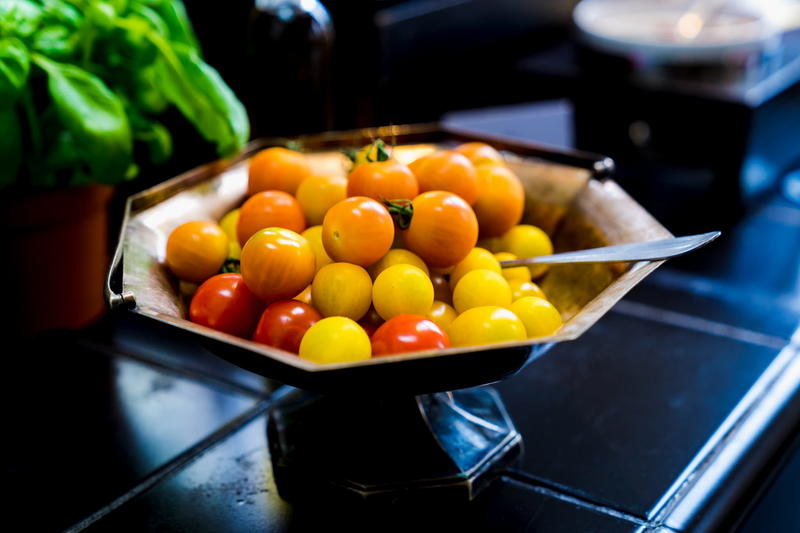 Want to be super productive? Get snacks that crunch and trick yourself into snacking on sliced cucumbers, celery, snap peas or bell peppers while you're in the middle of a tough project. You'll be focused on work and snacking healthily, and you won't even realize it.
Dress up your "athleisure" work attire to feel professional
When we're not talking about all of Dan's favorite travel pants and my picks for best women's shoes for travel, we're working remotely from home and wearing…well, athleisure.
That's right. We know we should get dressed up to feel professional, but in being completely honest with you, we're wearing fun T-shirts, a cozy lightweight fleece and gym shorts on any average day while working from home.
If I have a meeting or if I'm leading a webinar, I'll put on a professional blouse, but I'll be wearing biking shorts on the bottom. Don't tell anyone!
If you feel like your best productive self when you're not wearing sweats, I challenge you to put on some jeans and even put on some jewelry if it makes you feel productive. It's the best way to feel professional in your new remote career.
Wearing 'real pants' may help you sit up straighter, and having some real jewelry or professional shoes on may give you your professional voice if you're on a call, or surely, if you're taking a remote interview.
Which remote work tools help work-from-home productivity?
In the past, we've put together an epic list of travel apps that includes lots of our picks for working remotely while traveling, and our set of tools that help you stay connected when working from home.
For working from home, the productivity tool favorites are slightly different.
Work-from-home productivity entails keeping yourself motivated, especially if you're your own boss!
With the set of distractions and challenges that you get from working at home, it comes down to keeping your work to a set number of hours, and making those hours count. Let's see some top picks for tools and apps that help productivity for remote workers at home.
Block off time in Google Calendar
Google Calendar is my favorite and you could say I'm pretty religious about how I use my Google Calendar.
My day-to-day is a sort of Tetris stack of webinars, stand-up meetings, calls, reminders and time I allot to myself for working on specific projects.
If a meeting doesn't arrive in my inbox with an automatic 'add to Google Calendar' option, I do it on my own.
To me, if it doesn't exist in Google Calendar, it's essentially going to fall off my radar completely. Do you tend to work like this?
As for staying productive, I mentioned above that I block off time for certain projects. If I have two meetings that end at certain times, I block off 45 minutes between both in order to work on things that need to get done.
Use a timing app like Tomato Timer
I learned about Tomato Timer as a way to time yourself or give yourself uninterrupted time for certain tasks.
You can start and stop the timer as it counts down from 25 minutes, and give yourself 5-minute breaks. This has helped me work on one item, noting how long it took me to make progress on it. It's ideal for anyone who needs a nudge toward staying productive.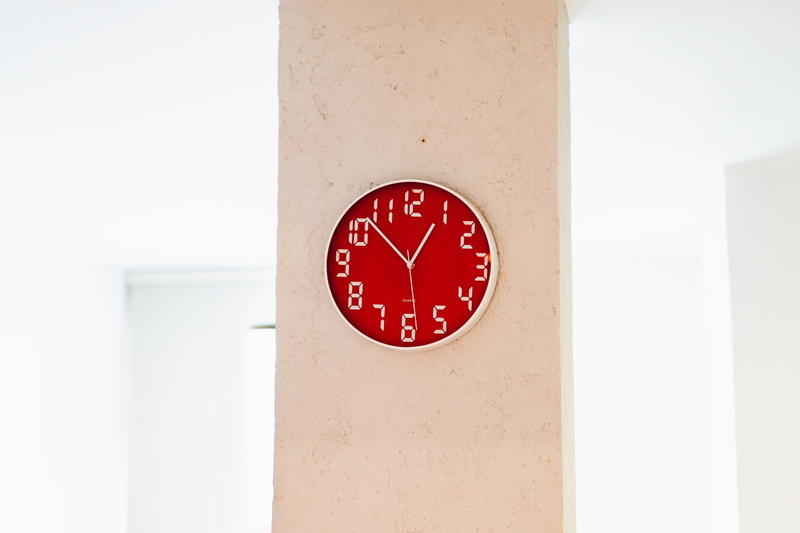 Try a productivity platform like ClickUp
I learned about ClickUp, which wants to be the future of your work. ClickUp combines project management, spreadsheets, email and chat, reminders, docs, goals and time tracking all into one online remote platform.
If you're switching to ClickUp from another platform, you can import your data from those other places online. The goal of ClickUp as a remote work tool is to have everything in one place. If this sounds like it's for you, it could be your answer to staying more productive on a day-to-day basis.
Stay organized and productive with AirTable
Dan and I started using AirTable to track contacts and projects around a year and a half ago.
I like that AirTable is innately more functional than a spreadsheet of the same type, because you can easily try lots of customizations and make colorful categories.
As for who's using AirTable, Rebecca Carvalho says, "I use it for everything. There's a lot of templates that they have, but you can create your own."
Create to-do lists or checklists for yourself in Trello
I started using Trello as a way to be productive and track progress within teams. In Trello, you have a platform that helps either in-person or remote teams work on projects together, code them, add checklists, idea boards and more.
Why not use Trello for your own remote work productivity, though? I use Trello to outline all my different types of work, timelines, ideas and deadlines. We talk more about Trello in our list of apps under the Productivity & Data Management section.
Keep your passwords organized securely with 1Password
We started using 1Password to store our passwords in a secure password vault and now we can never go back to 'life before 1Password.'
To stay productive and not have to look up passwords to all your different work platforms (and personal accounts in websites like banks, social media networks and more), a simple widget like this can do all the work for you, and keeps all your passwords safe under a master password. Want to see what we mean? Try 1Password out for yourself before you waste more time storing all your passwords in a notepad!
How do I limit distraction to stay productive while working from home?
Everyone has a different 'at-home' distraction that really gets them while adjusting to working from home.
Mine is cleaning. I can't stop cleaning, because I enjoy cleaning and I'll get sucked into it. I have to stop myself in order to get back to work and stay productive at home.
So, how do you work the limit of distractions into tips for working from home effectively?
Politely notify family, significant others and neighbors that you're unavailable
This is an idea that's more of a thing to do: let your family, kids, roommates, friends, neighbors and/or significant other know that you won't be free for X number of hours during the work day.
Be gentle, as to not turn anyone away for visits or social time, but be clear that work time is for work and that you're working on how to stay productive at home. That's understandable for anyone.
Do, however, be clear about when you'll be done with work! That's when social time can begin. This should help you with how to make working from home "work."
Ditch the TV
This one's simple, but maybe not easy, so to speak. Turn off the TV.
If it helps, hide the remote. Or, tell a partner or roommate to hide the remote from you.
TV is the type of thing that's both audial and visual, so if you see it and hear it, you may be hooked on finding out 'what happens next,' or seeing a really inspiring commercial.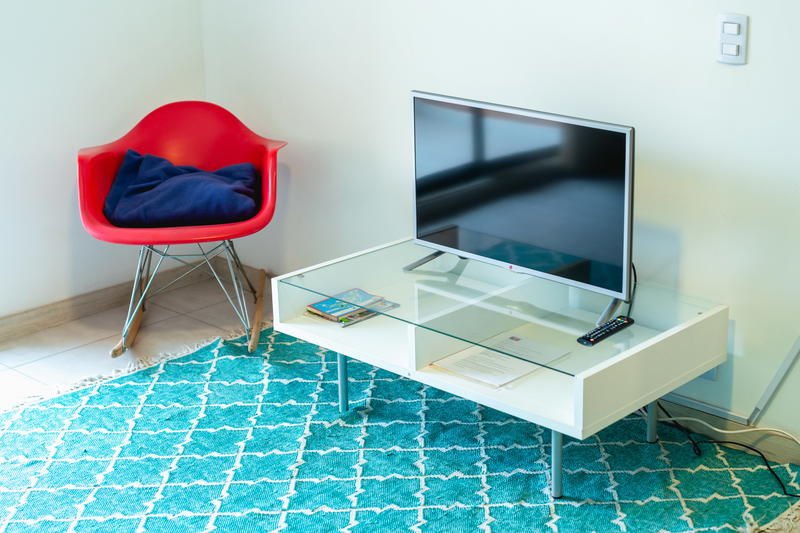 Keep your workspace or home office clean and free of excess
If you're starting to work remotely from home, then you may be in luck with setting up your home office space from scratch and having a blank slate.
If you've been working from home for a while and your desk is loaded with papers, files, junk and a general accumulation of things that distract you from your daily mission, you'll have a bit of an issue.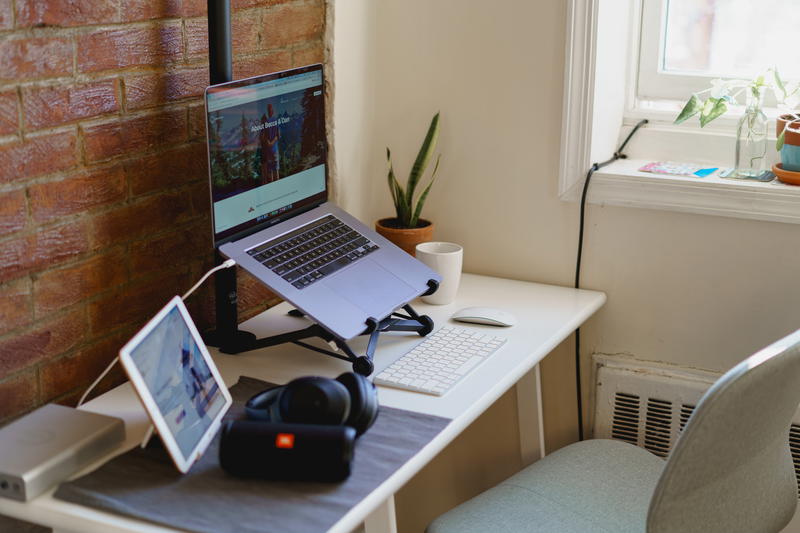 The productivity tip here is to clean up. If it helps, get something like a little storage ottoman, which is something we have in the living room. We'll hide bills, mail and other office supplies inside it, so that our space is cleaner and more minimalist.
Put your phone(s) away, or leave them charging in another room
My best productivity is when my phone is far away. Maybe it's the same for you, too.
The other night, I left my iPhone charging in the bedroom for two hours and missed a bunch of calls and texts, but was able to work on projects and home fitness without disruption. It was a brilliant mistake!
For working-from-home productivity, hide your phone for a few hours a day, or leave it in another room for the entire work day. You can always come back to it later!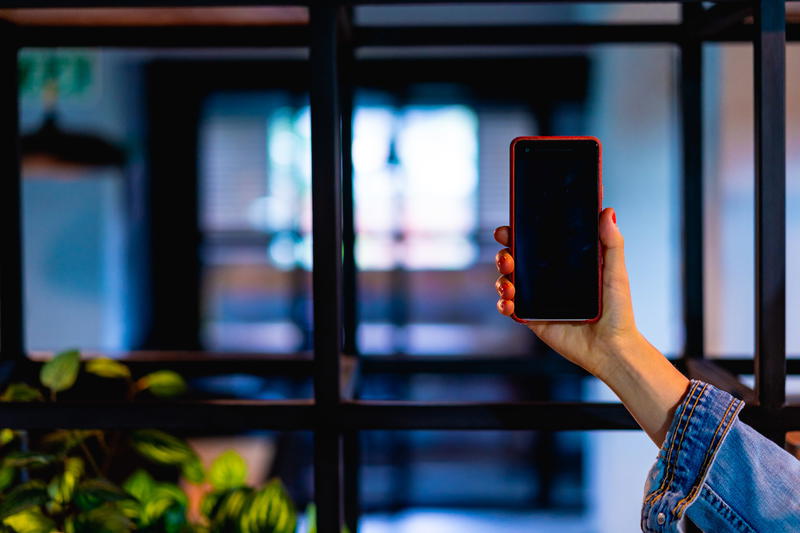 Get rid of the things that cause you to procrastinate
What causes you to procrastinate? For me, it's social media like Instagram, deviating from my schedule and reading things online that are beyond my to-do list, like tips about remote work.
If you have a short list in your head of what really makes you steer off course, put them in a list on a post-it note. Or, clear your space, which will clear your mind.
Helpful Tip
Gravitate to the top of this article and use some productivity tools like timers and lists to get back on track.
How do I create a productive mindset when I'm working from home?
For many people, working from home presents challenges, which is why we are all continually looking for tips for working from home effectively.
It may come down to your mindset and the tricks you make for yourself, for how to make working from home fun and positive.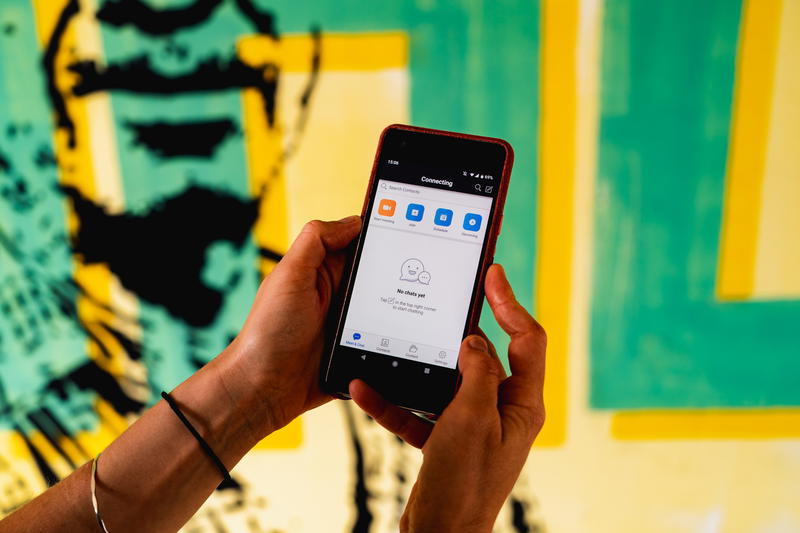 Have an accountability buddy
Having an accountability buddy as a remote worker helps you feel guided. An accountability buddy could be a coworker, former colleague, mentor or friend.
With an accountability buddy, there is really no right or wrong way to have the relationship, but it's ideal to check in with each other and keep each other on track either with what you plan to accomplish in a single day, or in a week or month. It's a way to be continually adjusting to working from home.
Use money as an incentive for yourself
Need tips for working from home effectively? Think about money, whether you're a freelancer or a commissions-based employee. Money creates motivation, as we all know, but you can use it as a way to work on productivity.
Helpful Tip
If you're very visual, create money goals on a mini dry-erase board that you can set up on your desk.
Remember your professional goals
Professional goals are another productivity mindset that can help you while working from home.
If you feel disconnected from your physical office and you're thinking about how to stay productive at home, consider that your job is still this part of your life that requires care and always moving forward.
Need help remembering your goals while you try to stay productive? What about laying out motivational messages on a mini felt board sign?
Reward yourself with things you want after you hit your targets
Today I'm rewarding myself with healthy food after I hit my target of finishing this article. Some days I'll reward myself with yoga, or another at-home fitness routine.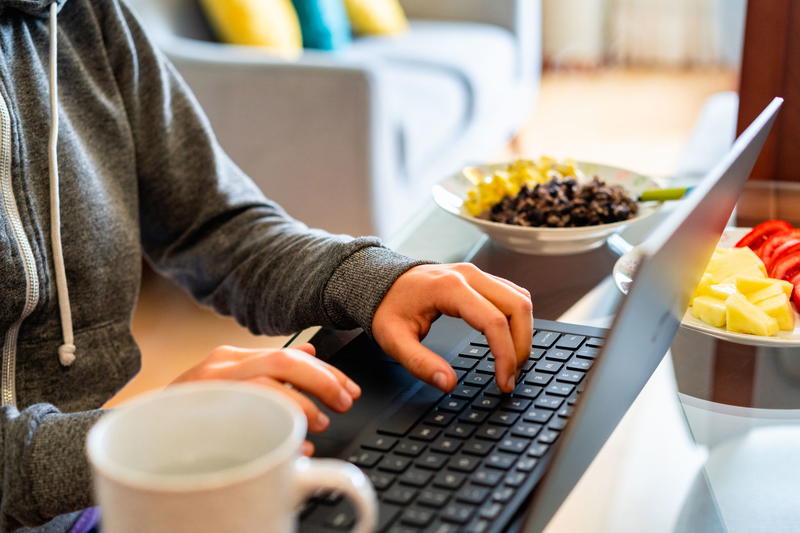 If you're taking a video interview and you nail it, reward yourself with a fun interpersonal video call or chat to stay connected while working at home.
Rewards will help you stay productive if you know that you'll deserve something great after you accomplish a goal.
Learn new skills in webinars if you want productive downtime
Since working from home, I've strived to stay connected to other professionals and this has come from great online communities where I locate lots of free webinars.
If I want a break in my day, I feel that I'm still productive while learning a new skill or hearing new buzzwords about a topic I wish I knew more about. I've attended webinars about ayurveda healing, personal finance, marketing, fostering relationships and the stock market.
If this feels like a way for you to take a break in your schedule while also staying productive, consider checking out free webinars on Eventbrite.
Battle isolation or loneliness by joining online communities and staying connected
No one ever said working from home had to actually be lonely! In fact, it's the opposite.
The connections I've made since becoming a remote worker have been mind-boggling, because anyone who works remotely is still looking to network professionally and make new connections online.
How can I make sure I have a productive work-from-home schedule?
Among our tips for working from home effectively are having a schedule. Sure, setting an alarm is good, but doing the same things every day and creating a routine will set your workdays to be different from your weekends, especially if you're home a lot.
Because we're working from home with each other, we tend to discuss our schedule together in order to stay productive. Maybe it'll come down to not bothering each other and being polite about it, or making sure we both are up in time for one of our meetings.
Either way, your schedule is where productivity begins (or ends).
Start the day on time and set an alarm
Set an alarm, especially if you and your partner are both working from home and one of you has to be up early for an appointment (online).
Set that same alarm every day so that your productivity stays on track.
Repeat certain activities to keep a remote work routine
Create that work from home routine and use it Monday through Friday — this is one of our favorite ways of how to stay productive at home.
The challenges of doing this on your own or as a couple are equal, because if you're working from home alone, you have to motivate yourself, and if you're home as a couple or a pair, sharing space, there are challenges there, too.
Make sure you sign off for the night
Last but not least, make sure you keep in mind "how to make working from home work for you," by signing off work for the night and taking time to enjoy yourself.
This could be staying fit with workouts you can do at home or cooking a healthy meal to stay in shape as a remote worker.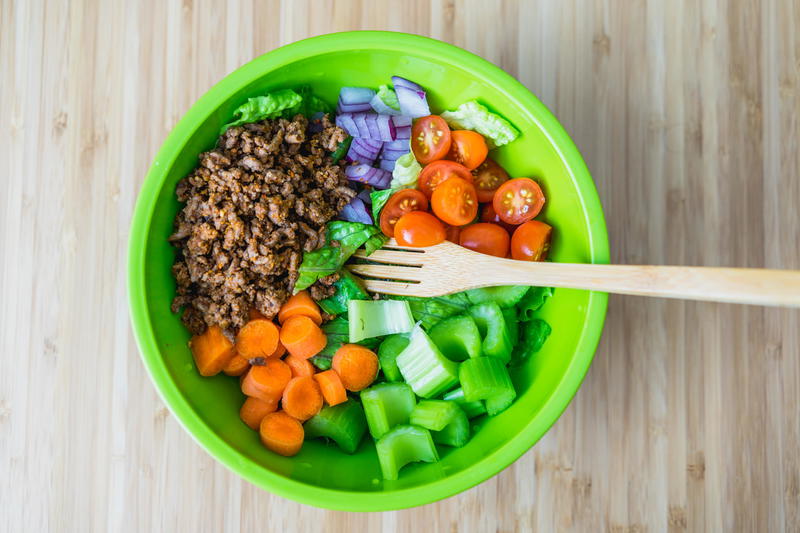 It doesn't matter if it's your first time working remotely from home or if it has been your lifestyle for two decades — taking time to decompress and enjoy leisure activities is crucial to anyone's productivity.
Enjoyed our article?
Consider supporting us! We're a 2-person team (learn more about us here) and your support enables us to create quality content. Thank you!