The Best Work from Home Job Boards
Written by Becca
•
Updated on September 6th, 2023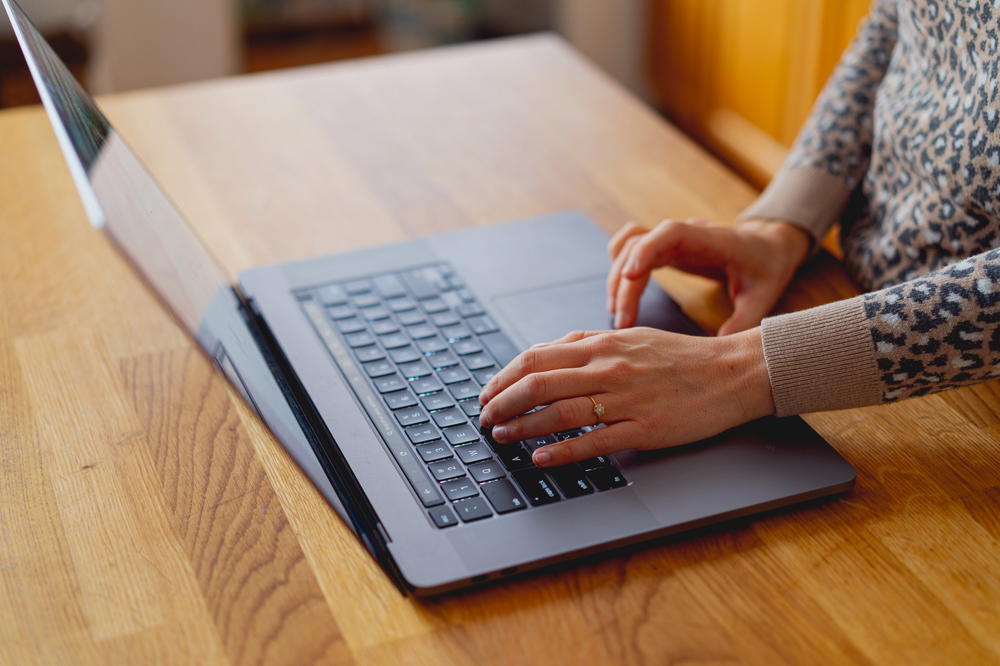 Ready for how to start a remote job search for your next work-from-home career? Whether you want a remote tech job or a remote freelance job, find the best remote jobs worldwide at remote work job boards.
This article may contain affiliate links. We earn a small commissions when you purchase via those links — and it's free for you. It's only us (Becca & Dan) working on this website, so we value your support! Read our privacy policy and learn more about us.
Table of contents
Close table of contents
Did you ever dream of having a job that wasn't tied to an office?
What if you started seeing how you could achieve work-life balance in the comfort of a home office and by staying connected to your network, both professionally and socially, over the Internet?
Remote job boards are best for people who know they are most productive when they're working remotely, and are trying to figure out how they can work from home, or work from anywhere, while traveling.
If you're searching for a work-from-home job online, you've already opened up your opportunities for work past those that exist physically in your city! Let's see which companies are hiring remote workers on these lists of remote jobs.
Remote Job Boards for Gig Work, Creatives and Freelancers
These job boards are best for part-time work, creative work and freelance work. Consider these job boards if you're looking for contract projects or opportunities that are not truly full-time.
SolidGigs is a new type of job board list for remote freelancers and roles that would be ideal for digital nomads or professionals who work from home.
As soon as you visit this clean website, job roles start popping up, and you can sign up for the email list, which will hand-deliver remote jobs daily based on your picks.
SolidGigs scours the Internet for the best freelancing opportunities on the web, mostly remote, and then updates a huge list with the best jobs available. Ultimately, the goal of this job searching website is to improve your remote freelancing opportunities and qualities of gigs.
UpWork connects agencies to specialized talent (you). The types of roles for professionals on UpWork fall into a few different top categories: web/mobile/software dev, admin support, design & creative, customer service, writing, data & analytics, sales and engineering.
How does UpWork 'work,' though?
UpWork lets agencies or clients post jobs, and professionals with specialized backgrounds get to bid on the jobs.
After a brief interviewing round and comparison of bids, the agencies or clients pick a collaborator. After the job is complete, payment takes place through UpWork.
Lots of digital nomads, people who work from home or flexible professionals use UpWork, but we recommend it mainly if your skills fall into those specified categories, as you'll have to list your qualified fields of expertise.
Maybe you've heard of Fiverr, and maybe you haven't. Maybe you're asking, "How does Fiverr work?"
You could kind of say that Fiverr is the opposite of UpWork.
Fiverr is the freelancer's market, meaning a freelancer or professional posts a service and clients can 'buy' it.
Maybe you want to offer editing or retouching photos, designing flyers, virtual assistant services or web development. These are all the types of jobs you could post on Fiverr.
After offering your service to a remote client through Fiverr, you also get paid through Fiverr and overall, it is a helpful way to turn your free time into making money with your best professional or freelance skills.
FlexJobs is a site where anyone looking for a remote role, contract position or temporary gig can find work. The site is good for freelancers, parents who want flexibility, digital nomads, professionals with alternative schedules who want to make use of free time or maybe you, whatever your situation is!
FlexJobs does require a membership, but it can come in a few forms: monthly or annually. The benefit with a site that requires membership to browse listings is that the postings are hand-picked and vetted.
Helpful Tip
If you want to get ahead of the questions someone might ask you, consider uploading your resume to PDF.ai. You'll get an AI generated list of questions someone might ask you about your professional experience. Neat!
We just learned about PeoplePerHour and we're intrigued.
This is a website dedicated to finding remote work for freelancers and growing online businesses for gig workers.
Do you want to hire a freelancer, or are you a freelancer looking for new clients, new gigs or new contracts? PeoplePerHour is setting up client-freelancer pairings in areas of tech, programming, writing, translation, design, digital marketing, business, music, marketing and social media.
As a plus, you can register for free, here.
Helpful Tip
Freelancing is one of the biggest trends in remote work because when you work remotely, freelancing can take up the time you save by not commuting anymore. Win-win!
Having only recently found out about AuthenticJobs, we can now introduce this remote work job board to you as a resource for professionals in creative services, development and design.
With AuthenticJobs, you can search by location, keyword and category, and you'll immediately receive listings of jobs that are flex-remote or remote in terms of location.
If you want a job that's located in a specific city, AuthenticJobs lists those, too. You just have to pass over them if you're set on a remote job or a work-from-home job.
Dribbble is spelled with the letter 'b' three times. It's a little bit hard to read, but I suppose it's how they keep the name unique!
Visit the Dribbble listings if you are a designer, as the site prides itself on being the best resource for design jobs at the best companies worldwide. You may even find listings for entry-level remote jobs like junior designers or apprenticeships.
Let's Work Remotely wants you to join the community of 100,000 remote jobs (although you may 'leave' said community when you find that dream job).
But no, they don't want you to leave the community after you find a remote job! They want you to attend their remote events and read their blog for 'remote rockstars.'
Jobs range in the following categories: marketing, customer service, writing, social media, virtual assistants, designers, data entry and customer services.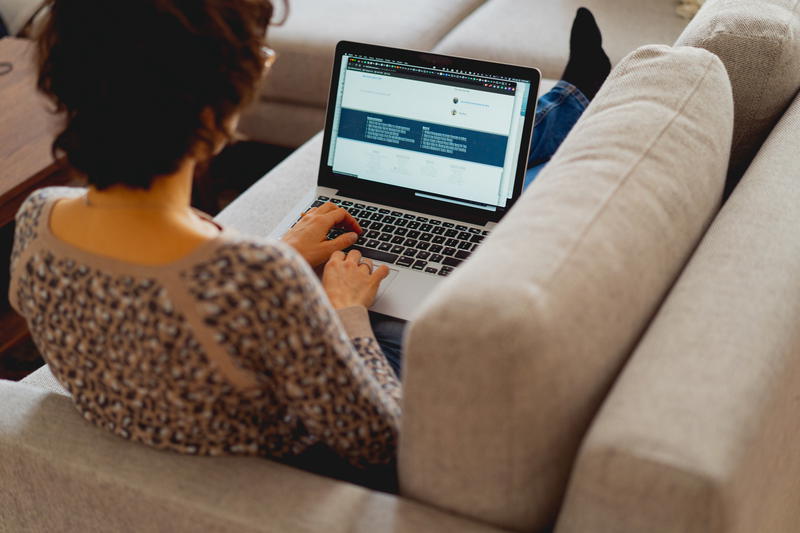 Remote Job Boards for Women & People of Color
These job postings are made specifically for women and People of Color! It's great to see that jobs for these groups are trending. Remember to use these killer interview questions as a guide for what to ask your interviewer.
WATBD is a volunteer-run, nonprofit design advocacy organization. If you're Black designer, check out their job board to see available openings and learn more about the organization.
Remote Woman is a newcomer to the world of remote job listings for women only.
With the Remote Woman listings, you can be sure that you're looking at postings for female-friendly companies. This is becoming more and more important for women who want to have defined leadership paths, certainty that they will receive benefits like paid parental leave and other women's health benefits.
Most listings fall into several categories of remote job postings for women: developer roles, marketing roles, product roles, design roles, sales roles and support roles.
Oh, and don't miss the Remote Woman podcast, where you'll find an interview with me in Episode 6.
Power to Fly is a women-led diverse online community that holds virtual events like job fairs, and hosts a job board that can easily be filtered to be remote job listings.
Power to Fly mainly lists remote job opportunities for women seeking remote positions in accounting, analytics, management, devops, design, writing and quality assurance.
RemotePOC.com is the newest remote job board website for People of Color, and we're so glad to see it coming from the great ladies at RemoteWoman.
RemotePOC's job listings aim to fulfill working at inclusive companies that value diversity and equality for remote professionals of Color.
The site lists curated remote jobs from the world's best companies like HubSpot, HotJar, Axios and Aha!
Lastly, they're really catering to the POC community, and bringing a new website to the table when it's needed most. Join for free at RemotePOC.com if you are a professional of Color.
This is such a great find: JoinRise is a community for remote professional women!
This captivating website wants to connect professional women with dynamic companies that seek ambitious and diverse talent, focusing on diversity and inclusion (D&I) goals.
As their pitch to companies, "Rise brings diversity, inclusion and equity to the hiring process by nurturing a captivated community of professional women who are motivated to rise up."
The world of work is changing, fast! So, if you are a fearless and flexible professional woman, you may want to find your next remote opportunity or remote job on JoinRise. Check out their community and events page.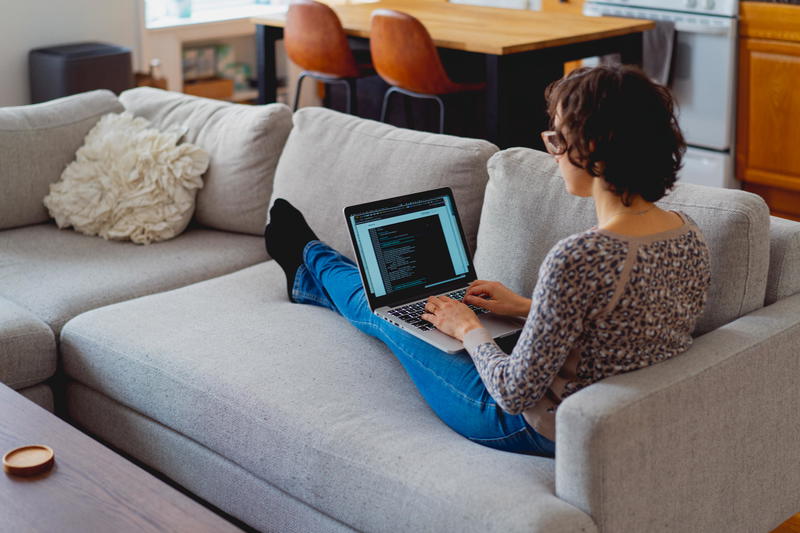 Remote Jobs Boards Best for Tech Companies and full time roles
In this list, you'll find jobs that are generally geared towards people looking for full-time work. The top of the list is weighted more towards job boards that post tech jobs.
Wellfound (formerly AngelList Talent) is a site where you'll find startup and (mostly tech) jobs and you can search by "remote-only" in terms of location.
After you find some remote jobs, you can filter by salary, equity, skills required, market (industry) and job type (full-time, contract, internship and cofounder). You can also filter by if the company has 'remote culture' (it's a switch to toggle on or off) and you can subscribe to getting an email digest of jobs that Angel List determines to be suitable for you.
The site is now revamped with ways to see salaries and equity options up front while you search. Plus, third party recruiters aren't allowed, so you'll send your pitches directly to founders and leaders.
The HackerNews job board is indeed a job board for tech professionals who already work remotely from home or who want to work remotely.
Tech is the name of the game here, so if you're a full-stack engineer, DevOps engineer, Tech Lead or remote growth expert, you'll have fun looking at these jobs.
Developers and engineers aside, there are listings of product manager roles, but it's mostly engineering and dev/software roles.
Helpful Tip
A great reason to work remotely is to land a high-paying engineering job and then keep your expenses constant, so that you can reap the benefits of a high salary.
We Work Remotely is a site with a very appropriate name, and whether you're currently working remotely or from home, or not, you can look at remote jobs on WWR's remote job boards.
We Work Remotely is the largest remote work community in the world (so they say). Claiming 2.5M monthly visitors, the site has the most remote job listings of anywhere on the Internet, or Earth.
It is one of the cleanest designs among most of the sites on this list. And, it's super easy to use. We Work Remotely is one of the first places that I go to look for jobs these days.
Among the job categories featured in their listings are design, writing, development, programming, customer support, finance, sales, marketing and legal. The breadth of the remote job postings is pretty substantial, and in terms of community, WWR has lots of social media going on every platform, including a Slack community for remote professionals and a podcast (remote, naturally).
Helpful Tip
Do you want the icing on the cake for your remote job search? Don't leave without seeing our guide to acing a video interview for a remote job.
RemoteOK is an easy-to-use site for searching remote jobs, and for the non-tech crowd, it even has a section called "non-tech."
Jobs are immediately listed chronologically by newest, so you can surely start scrolling, but can also filter by industry, and then see these fun keyword icons like "ecommerce," "customer support," "exec," "saas," "devops" and "marketing."
Jobspresso makes us picture working from a café, and we don't have a problem with that.
With its cute caffeinated name, Jobspresso is also a great remote job board to use if you want to work from anywhere or from home.
The jobs are 'expertly curated' and fall into categories of "tech, marketing, customer support and more." While you'll see a lot of tech, you can also look at industries and job functions like marketing, project management, design, UX, customer service, writing/editing and sales. I'll have a jobspresso to go, please.
While the name of Working Nomads definitely makes us picture being a digital nomad somewhere like a cool trendy city, the job board at WN is for professionals who want to work from anywhere, or from their home offices.
Among their extensive list of industries for remote job ideas, there's healthcare, human resources, administration, legal, consulting, customer success, writing, management and sales. Whew, that was a lot!
All job listings are remote, of course.
Remotive.io (that's the full name) wants you to find the 'best remote job' at the 'best remote companies.'
Start by looking at jobs in their top categories of software development, customer support, customer success, design, marketing, sales and product.
If you don't fit into any of these categories (as we don't, for the most part), you can try 'all others,' which will point you toward remote job postings for roles in people operations, leadership, Google Analytics, illustration, YouTube, legal operations and customer behavior positions.
JustRemote will give you a powerful job search with the main idea of discovering remote and virtual jobs online that aren't listed on other websites.
The site wants to give you an effective edge in your job search by getting you the head start of accessing all their data of live jobs that never get advertised elsewhere.
Does that sound cool? It should, because they've built one of the biggest collections of high-quality remote companies and employers in the world, and it's all accessible at a small fee.
Sign up here for just the cost of a coffee, and start seeing opportunities that aren't advertised elsewhere due to companies having to pay a fee to list their jobs on a wide variety of sites.
The listings range from remote developer jobs to remote marketing jobs to remote business and exec jobs to remote design jobs, all under the umbrella of JustRemote's work-from-home job listings.
Remoters is a guide to job listings for digital nomads and remote workers around the world. The site lists job boards in software development, digital product marketing, translation, virtual assistants (VAs), virtual management and virtual sales roles.
In addition to the remote work job boards, Remoters offers advice on interviews, events, coworking/coliving spaces and blogs.
They also have a whole portion of the website dedicated to tools, where you can look up tools to help you work remotely in terms of communication, productivity, project management, WiFi connections, finance, security, insurance and more. Wow!
The name of this site for awesome remote roles in tech seems to say it all: "no desk."
NoDesk is an easy site for remote jobs that gives you insight into remote companies, remote jobs and other remote resources online.
Look at their listings for remote jobs in tech, including the areas of customer support, design, engineering, marketing, operations, product and sales.
Wow, dynamite! Dynamite Jobs wants to find you a sweet remote gig if you work in the tech space, whether full-time, part-time or contract.
Their mantra is to get a "remote job you actually want," with the promise that all listings are open and accepting new remote applicants.
Dynamite Jobs lists remote jobs in business development, content marketing, graphic design, finance, HR, SEO, technical support, UX/UI design, multimedia production and writing!
Virtual Vocations is for professionals who want (according to their site) "some type of remote work." They cater this remote job search service to full-time professionals who want to work from home for flexibility, professionals who already have work and want supplemental remote income and even students who are searching for remote part-time work or remote internship-level jobs.
Virtual Vocations wants to make the remote job search faster, easier and more productive. They have a free access level of membership that will get you limited listings, and a paid premium membership that will get you access to all remote job listings, and access to online classes that will help you with your remote job hunt.
The name says it all here as well: Skip the Drive!
In fact, this site has a telecommuting calculator as a resource that lets you see how much working from home can really save you money.
Listing mostly remote and virtual jobs in tech, there are ways to find "small task" jobs or "part-time remote jobs" in addition to full-time remote jobs on this site. Most of the companies fall into the tech categories, with listings from remote and remote-friendly companies like GitHub, GitLab, Doist, Buffer and BambooHR.
There is even some specialty browsing, like remote jobs for bilingual professionals, remote professionals who specialize in Python, entry-level remote jobs and healthcare remote jobs.
Helpful Tip
We love to skip the drive; it's one of the reasons we think remote working helps so much with work-life balance. Check out our work-life balance article here.
Dice's selling point is to the companies posting the jobs: they want you to use Dice because you're the top talent that companies are looking for, especially when it comes to remote hires and how to hire the best tech talent remotely and online.
Check out Dice's job listings for some great remote and work-from-home jobs in tech, remote tech careers and remote career development resources. Remote job postings range from Scrum Masters to Android Developers to Salesforce Developers to Project Managers, and more!
People-first Jobs curates a list of jobs following the principals and values of autonomy, balance, flexibility and transparency. If you align with those values, you might want to check out People-First jobs!
Himalayas has remote jobs from all professional fields, from web development, customer service, marketing, finance and beyond. The website is easy to use and allows you to filter your results, which is useful when you're targeting something specific. My favorite feature is that most roles are now putting their salary ranges in the job descriptions, that you can clearly see at a glance!
Remotely is a nice site that allows you to browser remote job and companies quickly and easily. If you have a company in mind, visit their companies page, and search. I've found that jobs update fairly quickly and regularly, so it's a good idea to check back every few days to see which new jobs have been added.
You might want to check out some of their additional resources, like their interview questions tool and the ability to browse jobs by salary.
Remotees is a pretty simple website that lets you (a) search for remote jobs mostly in tech and (b) look at a list of 100 remote companies, also mostly in tech.
Among the jobs are remote jobs like a remote account manager, remote backend software engineer, remote data engineer and remote software architect. And among the companies listed as remote-friendly or completely remote are Clevertech, TaxJar, WalletHub, MessageBird, iFit, X-Team and Circle.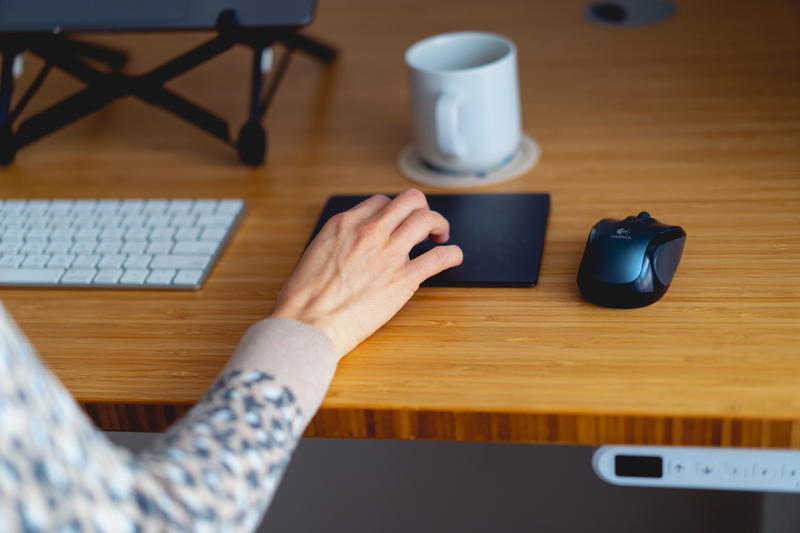 Indeed (Remote Jobs)
Indeed is a well-known job site that's worth checking out due to the sheer number of listings.
What job-seekers may not know is that you can also find remote job postings here, at the remote job filter that will yield all the remote job listings.
In addition to remote job postings and listings, you can see company reviews, and find salaries, within Indeed's website.
If you've applied to a few jobs, we suggest logging in regularly to Indeed, as there's a message notification icon in the top right corner, and employers may contact you for additional action needed after applying through the site. It pays to stay on top of things!
If you have not looked for remote jobs yet on LinkedIn, what are you waiting for?
LinkedIn has remote job postings in addition to job listings in specific locations (or all over the world).
What we like about job searching on LinkedIn, even for remote jobs, is that LinkedIn always shows you if one of your connections (meaning 'friends') has a professional connection to the employer, or if alumni of your university work there. It helps to reach out for an introduction or inbound referral, as there's never a bad time to be networking.
The Muse is a helpful resource to anyone looking for how to find a remote job online. In addition to a hefty number of remote positions, The Muse has a great newsletter that covers all kinds of topics, from how to be a successful employee, to how to ask for a raise, to how to manage difficult coworkers or professional scenarios.
In any case, their remote job listings, also called 'flexible,' can be filtered by both "job level" and "company size," and you can find everything from part-time teaching positions to remote job postings for experienced engineers in tech.
Idealist takes a bit of a spin on traditional job postings and resources by inspiring change. When you visit the main Idealist landing page, you'll see that Idealist wants to convert 'change' to 'action,' and it therefore lists opportunities for employment and volunteering.
If you head over to the left-side filters, you'll see "Remote/On-Site" and you can easily tick the box for "Remote" to show remote-only job postings. In addition to jobs, if you check out Idealist's home page, you can see ways to connect online in communities, and good 'ideas for taking action' on their blog. Read on!
Remote.co is one of the best ways to find remote jobs online, especially for full-time opportunities and remote entry-level jobs, too.
Remote.co, like the name, has a mission to be a place for "all things remote work," as their homepage says. In addition to finding remote work or posting remote work online, if you're an employer, you can learn about remote work and look at answers to popular questions about remote team management, remote workforces, hiring remotely and remote work insights.
Remote.co has a remote work blog focusing on digital nomad topics for thought, career pivots and learning to work from home if it's your first time transitioning to a work-from-home office.
For jobs, there's remote job opportunities in sales, marketing, healthcare, QA, teaching and customer service. After all this, you can explore their website for even more knowledge and learning resources for growing remotely and 'mobile work.'
Glassdoor (with "Remote" filter)
You may know Glassdoor as that website where you have to sign in order to view reviews of companies, but did you know the site also has job listings?
In fact, if you choose the "Remote" filter for Location, you can access remote jobs on Glassdoor
While Glassdoor is best known for full-time roles, you can also filter by part-time remote jobs, temporary remote jobs, contract remote jobs and internship-level remote jobs.
SimplyHired (with "Remote" filter)
You may know SimplyHired as the site with access to millions of jobs online, but that sounds overwhelming.
To narrow down the search when you're actually looking to get hired remotely with a job so that you can work from home, simply put "Remote" into the Location filter and find jobs as diverse as Data Entry Assistants to Medical Researcher jobs and Real Estate Lead Gen Specialists.
Maybe you've heard ads all the time for ZipRecruiter like we have. This is another site that lets you filter location by choosing "Remote" as an option. Using this site, you can see salary comparisons and a wide range of remote job listings from senior project manager roles to customer service representatives.
ZipRecruiter also allows you to see job reviews, resumes and employer support.
Craigslist (with "Remote" filter by city)
Maybe you've bought, or sold, a couch on Craigslist, but did you know that you could probably be searching for remote jobs on Craigslist?
It's not completely straightforward, as you do have to carry out your remote job search by first going to your city through their global homepage. After you do that, you can search for remote jobs by city. If you have a ton of time on your hands, you could do it for every city in your country, because after all, what you're after is a remote job posting!
Here's an example of what searching for a remote job on Craigslist would look like if you did it for New York City.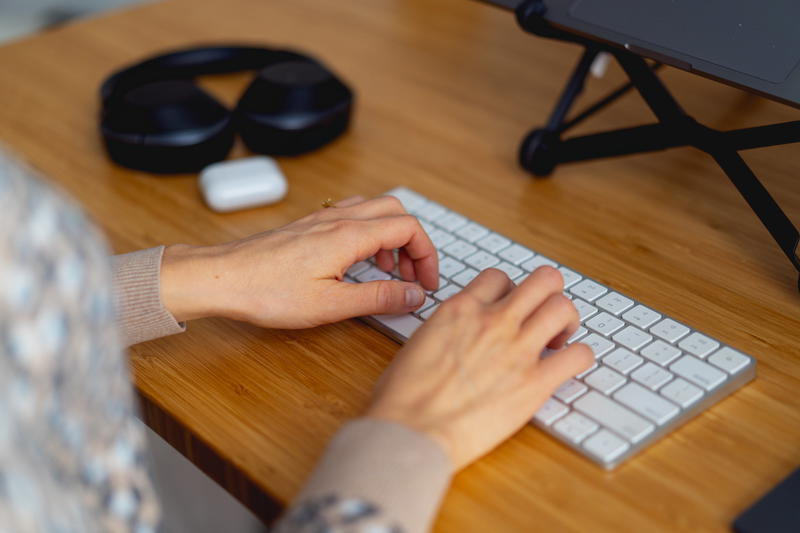 Enjoyed our article?
Consider supporting us! We're a 2-person team (learn more about us here) and your support enables us to create quality content. Thank you!