How to Stay Connected While Working Remotely
Written by Becca
•
Updated on September 6th, 2023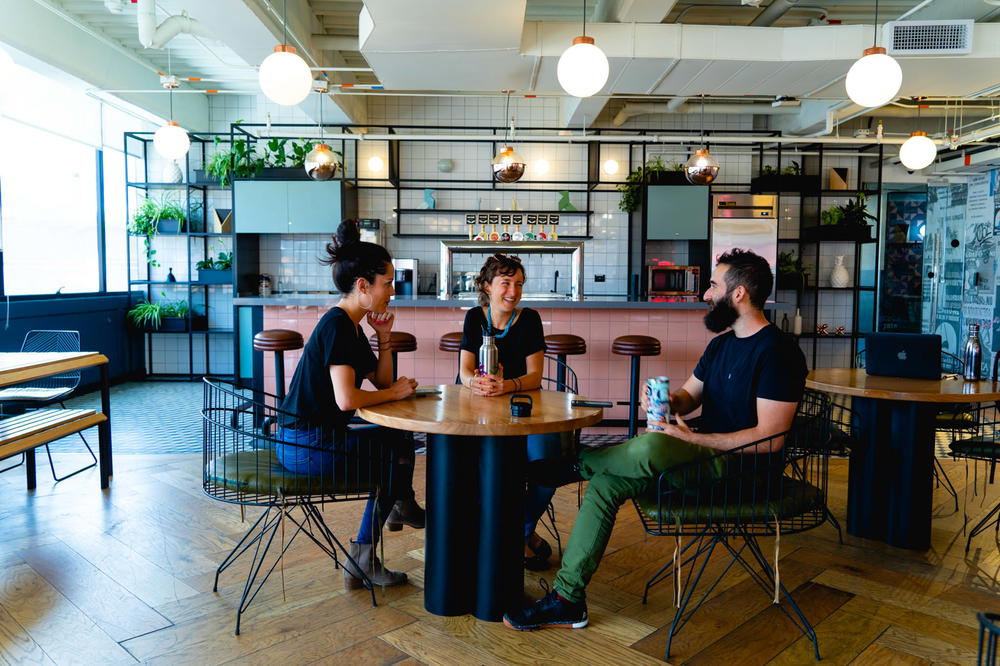 Figuring out how to stay connected while working from home? Connecting with your coworkers when you work remotely and connecting remote teams is easy!
This article may contain affiliate links. We earn a small commissions when you purchase via those links — and it's free for you. It's only us (Becca & Dan) working on this website, so we value your support! Read our privacy policy and learn more about us.
Hopefully, your coworkers are fun and want to stay connected with you, and with each other. Finding cool ways to stay connected is the answer for how to cheer up employees working from home.
It's been proven that spending time on non-work activities with coworkers strengthens working relationships.
When you're in the office, you grab lunch with a coworker, dip out to the coffee shop below the office or take your team out for a happy hour.
When you're working from home, how do the social activities and human interactions translate into online methods of communicating? We need some fun ways to stay connected virtually!
Here are a few perfect ideas.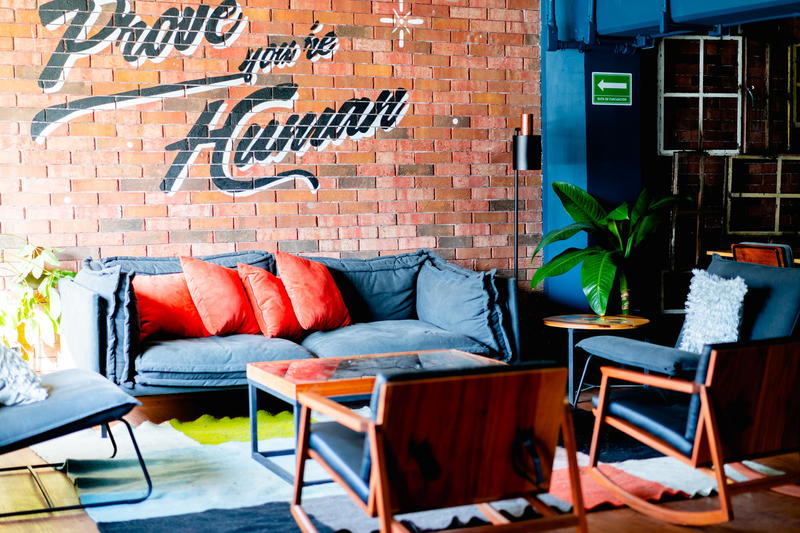 Don't be afraid to make a phone call.
E-mails are easy to ignore.
So are instant messages and Slack DMs.
With a phone call, you can get your point across, make sure your tone is not misunderstood and you can put a voice to your name.
Especially when you become remote, keeping in touch with coworkers in a phone call helps avoid misunderstandings.
Use video as a way of connecting, and remember to stay professional.
If you plan to have a video call, or if you're expected to dial into the team meeting with video, make sure your home office setup is in tip-top shape!
There are lots of things to keep in mind when video-ing coworkers, like looking presentable and ready, and having background noise eliminated. One thing is for sure, though: you don't actually have to wear pants.
Helpful Tip
Are you tired of having your laptop's camera below face-level? Invest in a laptop stand, to get your laptop propped up and get your camera at the same height as your head. Try the Roost laptop stand, or a budget alternative, Nexstand.
Look forward to the weekly team meeting.
Instead of canceling a virtual team meeting if everyone claims they're too busy or things came up, reschedule it for a better time. Seeing other humans on the other end of the screen confirms to everyone that you exist behind the words in the emails.
Collaborate on files, projects and presentations together in real-time.
Have you ever worked on a shared Google spreadsheet and been delighted with seeing your colleague's edits in real-time? To me, that's one of the coolest gifts that technology has given us.
Helpful Tip
Never have to worry about losing a file again. Check out Backblaze to make sure your files are safe and secure.
Be vocal and add meaning in Slack channels.
If there were ever Slack rules, they would be, "Refrain from 'blowing up' channels by adding one-word answers or meaningless contributions."
In order to make Slack fun, yet effective, start channels about being productive or about ways to optimize work, and invite others. Create custom emojis that have to do with your organization's vernacular or trusted vocabulary words. Bring up issues before others can, and provide solutions and positivity.
Today I started a new Slack channel in my organization to give kudos to other coworkers who do something great. I hope it sticks. I hope others see this idea and spread positivity to their companies.
Be all over Google Calendar, or your organization's calendar system.
Schedule even the smallest catch-up session, and it will likely go appreciated by the recipient.
People (including you, and me!) can be very protective of the time in their days, so keeping meetings scheduled, succinct and on time can be a small thing that goes far.
Manage projects, deadlines and ideas among Trello in remote teams.
Use Trello for staying on task.
Trello is a cool tool that makes to-do lists and progress kind of fun again (in my opinion), for distributed teams.
Be collaborative by starting custom tags, color-coding and setting accurate deadlines.
Start a "water cooler" channel in Slack or Teams.
Remember the water cooler and coffee station in the office?
Well, it might be far away, depending on how far you are from said office, but it doesn't mean the chit-chat is dead.
Start a "water cooler" Slack channel that employees can 'drop by' when they need a little pick-me-up or a 2-minute break. Ask how your colleagues' days are going, offer some relevant news or fun facts, or ask a question everyone can answer.
Schedule virtual lunch dates.
Put time on the calendar for having lunch over video with a coworker who used to be your lunch buddy, or, grab some time with a colleague across the country, or across the ocean.
"Lunch" is just a placeholder! Grab virtual coffee as a social get-together idea, or, like I wrote above, have your lunch at 1pm your time with a colleague in an international office who's just starting her day.
Keep company culture human through personal milestone updates.
Start a Slack or Teams channel (or recurring email) for milestones in employees' lives, like engagements, weddings, babies and accomplishments. Everyone loves a good 'congrats!' GIF here and there.
Pets count, too! Does your organization have a virtual place to share photos of cats, dogs and birds, and other fuzzy members of their families at home? Pet adoptions totally count as personal milestones.
Start a virtual company-wide book club.
You can do this over Slack or whatever company-wide communication tool that you use. You'll want to post a poll of books where people can vote on them. Lastly, you can use that same tool, or something like Calendly to find a time to meet with everyone.
The 'book club' itself can take place in a virtual meeting over Zoom, attended by every member of the club on a month or semi-monthly basis.
Make sure you communicate clearly (see tips above) about the deadlines and which chapters have to be read by when. I definitely showed up to my first book club virtual meeting having read the wrong chapters.
Have a post-work cooking competition among teams or coworkers.
What if cooking was graded by how it looked, and not how it tasted? Would we all be champions?
This is good news for chefs who focus on plating, not taste, because if you hold a company-wide cooking competition, the photos are what count!
To hold a virtual cooking competition at work, set some rules, like a theme, or a challenge ("Ingredients must cost less than $20" could be an idea).
Then, give the contestants time to prepare. If they will be live-presenting their creations, make sure everyone is available and that the date is on the calendar well in advance.
Then, the voting! How will voting be done? Will you have a panel of judges, or will the entire organization vote from their desks at home?
This is a type of event that could take place monthly or semi-annually so that everyone can look forward to it.
Start a joke-of-the-day or video-of-the-week email chain or channel.
If your coworkers are witty, fun-loving and into comedy, share jokes or videos that will make people chuckle as they scroll through their emails.
I once had a coworker and we had a 40-some-odd-long email chain of memes. That's a fond memory of the year 2014. I wish someone would send me weekly memes these days! (Feel free to email me.)
Start meetings on a positive personal note, and commit it to tradition.
Begin meetings with a, "Today I…" or "I just ate a…" to bring to mind that you're all human first, and remote workers, second.
Small wins are good, too. For example: "Today I made coffee all by myself and didn't spill any while walking to my desk in my home office."
I bet you can hear the virtual applause already.
Plan an organization-wide virtual talent show.
If you're in touch with your company's head of culture or HR lead, propose a company-wide talent show that can be scheduled over Zoom. It can be for fun, or competitive with scoring.
Take breaks to play an online game with colleagues (if company culture allows).
Join colleagues in online and virtual games like Scrabble, or whichever other competitive online games exist these days.
Only lighthearted ones, though, as we don't want to see anyone's super-dark competitive side quite yet.
Start a company-wide chain project.
A great idea for dispersed companies with virtual teams is starting a company-wide project.
It could be 'writing a movie,' or 'rewriting a popular TV show,' with each department lead, or employee, adding a new sentence each week on a threaded email.
Helpful Tip
Need to check your grammar to prevent embarrassing typos when you're sending a company-wide email? Check out if Grammarly is for you.
Try out "Know Your Team" for bringing social elements to virtual work.
Best for remote teams or departments, this communication tool proposes questions that build rapport, and icebreaker questions for new hires.
It integrates with Slack.
Use "Donut" for going on 'first dates.'
Donut is a cute Slack integration that randomly "sets up" pairs of employees in the Donut channel to go on virtual first dates (that can also be translated into real life).
I've used Donut both in person and virtually, and have made some cool connections.
Donut will randomly pair you, ask an icebreaker question like, "If I were a superhero, I'd be…" and then it checks in with you a week later to make sure you "met," however the meeting took place.
Reiterate that your virtual office door is always open.
Keeping your virtual office door open is more of a mindset and something to say, but it's worth keeping in mind.
Make sure colleagues feel comfortable cold-calling you or asking for help, rather than being worried about 'bothering you,' conversely.
Institute a monthly online lunch-and-learn.
Lunch-and-learns are a great way for an employee with a certain specialty to share a skill with the rest of an organization.
Anyone can virtually "drop in" (while also eating lunch) and learn about this specialty or skill, with a Q+A session at the end.
Start a remote work mentorship program within your organization.
If anyone at the organization is new to remote work, be the first to offer to answer questions — for example, provide this work from home guide for first-timers.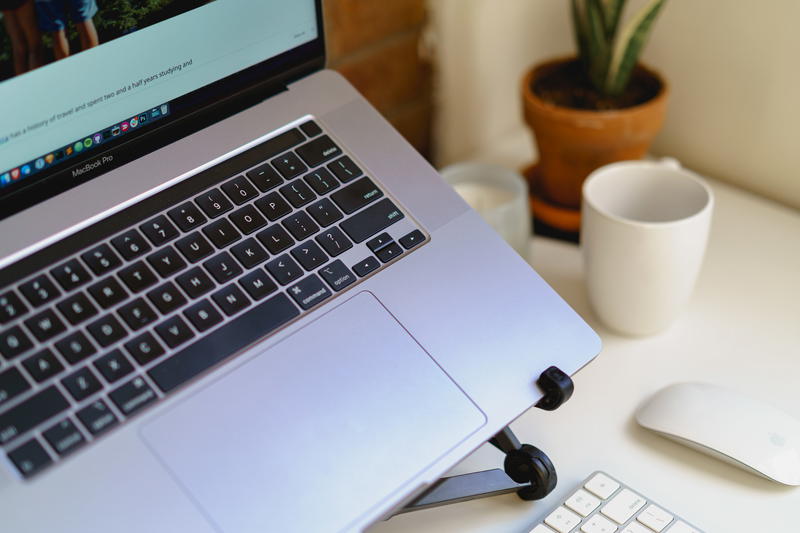 Best ways to network and keep in touch with professional contacts
Not all work relationships are with coworkers, especially if you are a small business owner or freelancer.
Your closest contacts may be clients, vendors, editors, artists, service providers or many types of other relationships.
Which types of ways are appropriate for managing remote relationships with professional contacts and colleagues?
Use WhatsApp for work (ideal if you have a "work phone").
WhatsApp is a fine tool to use for reaching clients or work contacts, especially if you have a separate work phone, work phone number or even a Google Fi number.
WhatsApp makes it so that international calls don't cost a heap of money, and you can video as well.
For freelancers, follow up with clients, and utilize 'snooze.'
The snooze button can be magical for freelancers, especially if you're waiting on updates or developments from someone outside your organization.
I snooze my emails, and if I don't hear back by a specified date, I politely follow up for information I need in order to move forward.
Create a drop-in happy hour via Zoom for coworkers or clients.
Looking for a way to provide an online meetup or virtual meet-and-greet? Create a Zoom meeting link and send it out to clients or vendors, who can 'swing by' your online happy hour and drop by for a chat.
Use social media to connect with clients, vendors and networking contacts.
Social media is power, especially in the creative world! Be honest, proactive and clear when demonstrating your offerings or business updates over platforms like Twitter, Instagram and Facebook.
Interact during webinars using Q&A with Zoom or GoToWebinar.
Webinars are mostly one-directional in that a speaker provides information to attendees, but engaging with speakers or hosts through Q&A sessions can create meaningful relationships.
Never hesitate to ask a question, receive an answer and follow up with a personal email later.
Make yourself available, and be first to respond when contacted.
While being glued to your work phone, work email or work Slack can be tiring, exhausting and less-than-optimal for mental health, it is part of the remote work hustle.
Even if you don't have time to fully answer an email, I like to reply with a "Hi, I'm reading this and will reply soon — don't worry!" as to not look like I'm ignoring anyone.
The challenge is always going to be that you simply don't know what's going on at the other side of the screen, so think of solutions that work for you.
Join a professional network and meet other like-minded professionals.
I'm part of several online networks of professionals outside my specific work, organization and industry, and this is what has changed my professional life so much since the start of my membership into all of these.
I regularly communicate with contacts via Remote Year, some of which have become professional relationships, to my pleasant surprise.
I can say the same for the Ladies Get Paid (LGP) women's network, which has afforded me opportunities like hosting a webinar about remote work starter tips for women.
Most recently, I became a part of the Morning Brew Business Accelerator Alumni Slack community after completing my Morning Brew Business Essentials Accelerator program.
This was a huge bonus I hadn't even known about before starting this eight-week "intensive" business skills program that allowed me to interact with professionals from all over the country, throughout every week, for two months.
Helpful Tip
Interested in a program like this? Get an easy $100 discount when you apply and put "Halfhalftravel" as the "Referred by" person in your application! Start here to apply.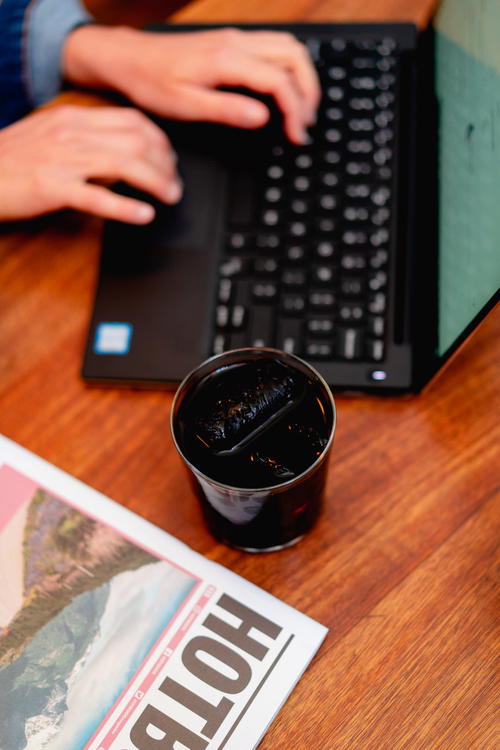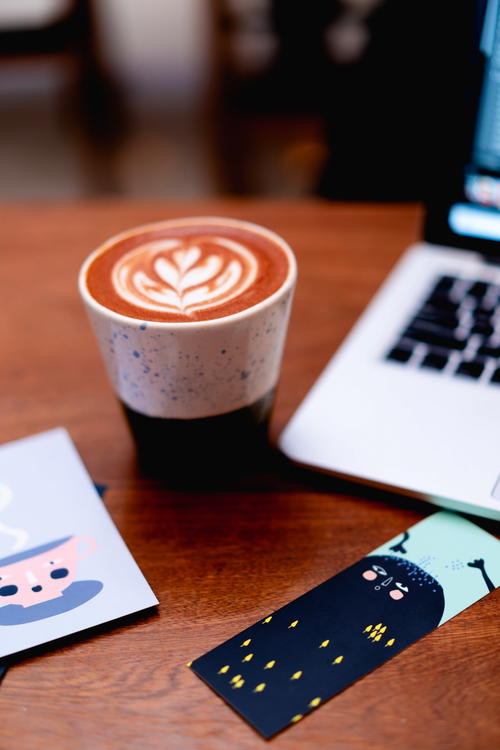 Ways to stay connected with friends and family when working from home
In addition to staying connected with coworkers and fostering a sense of companionship, we need fun things to do virtually with friends who may not live in our city anymore, or whose schedules simply don't line up with ours.
Here are some fun ways to stay connected with friends, and family as well, when working remotely from home.
Helpful Tip
Staying connected with people in your life is the key to a successful work-life balance when you work from home, so always remember to strive for unwinding after a day in your home office.
End every day with a FaceTime.
I've been ending my day (or therefore starting my evening) with a FaceTime call more and more.
I have a group chat with my high school friends and we finally figured out that you can hit "FaceTime" in your iMessages and it sends an invitation for a video call to everyone in the chat.
You can then video with anyone who answers!
Surprise someone with a 'real phone call.'
A real phone call: what's that?
We talk to our parents on the phone, and it helps catch up on our days and what's going on in our lives so much more clearly than text messages.
Pick up the phone to make a call, and hear someone's voice! It'll make you smile.
Try video over Instagram.
Video chatting over Instagram is one of the newcomer video methods, in addition to video via WhatsApp, Google Hangouts, Facebook messenger and more.
Although I don't do it often, if I'm talking in-depth with a friend over Instagram (usually started by chit-chat about a photo!), I'll click on "video" to surprise him or her.
Make time for group calls like sharing virtual dinners.
We shared dinner the other night with another couple of friends who live in Washington, DC, and it nearly felt like being on a double date. I recommend!
Party on Netflix with your best buds.
Our friend Cyd from @goaltraveler introduced us to Netflix Party.
What's Netflix Party? I had to know!
With Netflix Party mode, you can simultaneously stream with friends: there's a chat window and play/pause option, so that everyone's synced. Sounds like virtual movie night to me!
Helpful Tip
Expand your Netflix show catalog by using something like ExpressVPN to access content from another country's library.
Practice a new language with a friend in another country.
The last cool way I like to feel productive and engaged while also seeing friends' faces is practicing Spanish with friends in Argentina.
FaceTime makes people all over the world feel connected, and the boundaries don't stop with the borders of your home country!
I FaceTime with my friend Ayelen and she talks to me completely in Spanish, so I have to keep up. She corrects my grammar, answers my questions and teaches me slang.
I also have to figure out what she's saying because of her charming Porteño accent.
My tip is to make a weekly time to FaceTime with a friend who'll teach you another language, because some of the best learning can be done right in your home.
Stay up-to-date with current events
While working from home, Dan and I have missed regular chit-chat that we used to have with coworkers and friends.
Dan used to spend a bit of time making coffee at his office and Becca would enjoy meeting up with friends who worked in the same part of Manhattan.
In our free time during the work day, we'd catch up with people and talk about things that they recently found interesting.
This might have been talking about a new iPhone or a new book that someone read. Maybe it's an interesting podcast, or three.
Because we work from home now, and we don't get this chit-chat anymore, we feel like we miss out on current events.
Dan and I both subscribe to different news outlets and media, as not only do we want to stay in touch with local news, but we like to stay in touch with things in our respective professional interests.
The list below includes both of our recommendations!
The Morning Brew newsletters
If you've followed our story, you know that we love to talk about coffee. The Morning Brew newsletters give us a snapshot of current events in a few different categories.
I subscribe to the main mailing list and Dan also subscribes to the technology and marketing lists. We like to read this newsletter as we're drinking our morning coffee or waiting for some water to boil (to make coffee).
Podcasts to stay updated with current events
I've always found it challenging to find news that I want to read about, and then sit down to actually read about it. It's also overwhelming to figure out where to begin!
In March 2018, after coming back from our trip around the world while working remotely, I somehow fell into listening to podcasts.
I learned that I could 'digest' the news, and learn more in-depth about it, by plugging in a podcast while I was walking or doing chores at home.
Soon, I became totally addicted (in a good way!).
I love talking at length about the podcast shows I follow, and most are related to current events or politics.
I find that listening to a podcast about these topics makes the news more interesting to get into, and I feel that podcasts have become a routine for me now.
Here a few podcasts recommendations!
Enjoyed our article?
Consider supporting us! We're a 2-person team (learn more about us here) and your support enables us to create quality content. Thank you!