The Best Things to Do in Barcelona
Written by Becca
•
Updated on November 20th, 2023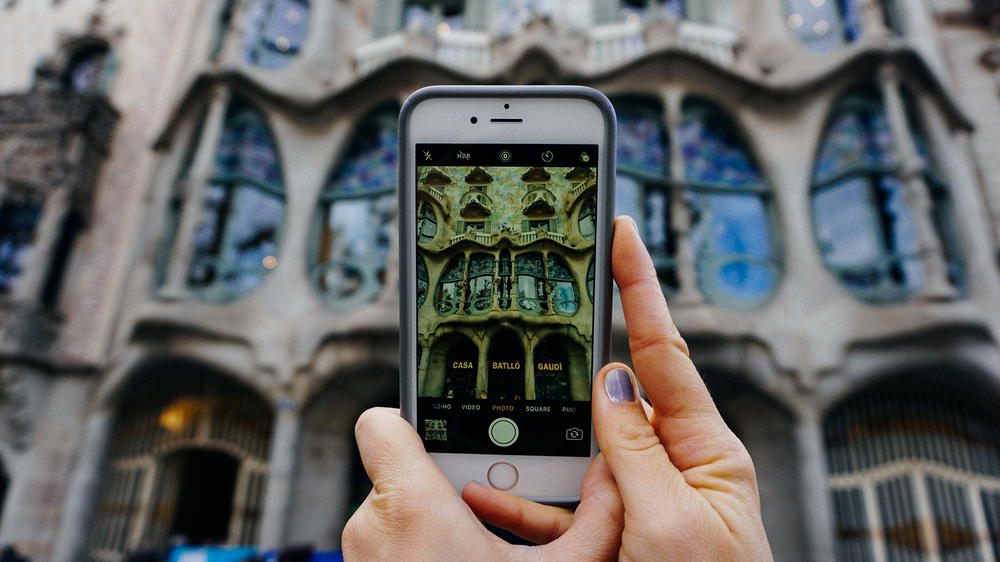 This Barcelona travel itinerary hits all the top things to do and best sights to see in a long weekend or a week. These easy things to do in Barcelona are mostly free!
This article may contain affiliate links. We earn a small commissions when you purchase via those links — and it's free for you. It's only us (Becca & Dan) working on this website, so we value your support! Read our privacy policy and learn more about us.
Table of contents
Close table of contents
Barcelona is for sure one of our favorite places in Spain. It's known around the world as a vibrant city for traveling, with tons to see and do. The amount of activities and sights is overwhelming, so we've condensed what we did into an easy travel guide you can use during any Barcelona itinerary.
In five days, we were able to see lots of neighborhoods in Barcelona and also find time to relax and shoot photos with our favorite travel cameras. We'd recommend this list of the top things to do, whether you have an itinerary of 1 day, 3 days, 5 days, 7 days or more than a week.
Helpful Tip
We were bombarded with recommendations when we went to Barcelona for our first time together, and the best takeaway was this: book the famous tourist sites in advance. For the Sagrada Familia and Parque Guell (both famous works of Gaudi), you can't show up without a ticket, or you'll have to wait for a designated time. If you book tickets in advance, your trip will be stress-free.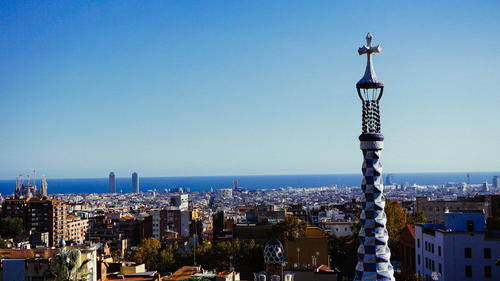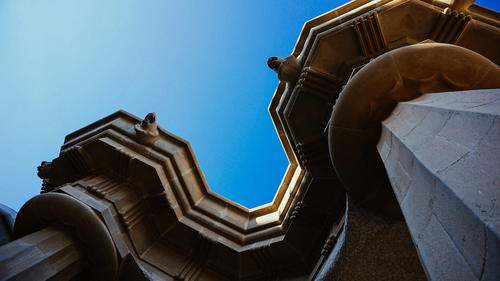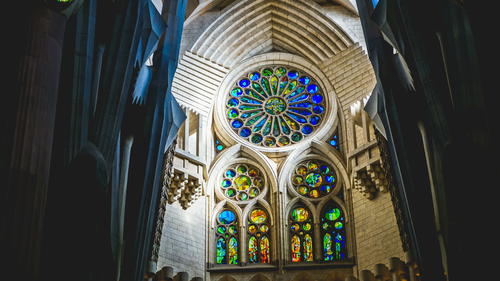 We spent only five days in Barcelona with a day trip in our itinerary to Montserrat, and we were able to stroll around, get familiar with the neighborhoods of the city and eat great food. Here's the best way to spend your long or short trip in Barcelona.
The best ideas for sightseeing and attractions in Barcelona
You can pick and choose from our list of things to do in Barcelona during your trip, even if you want to do everything for free. We cover below which things to see in Barcelona are free and which require reservations or tickets.
We alternated our time between the big must-see architectural sights and taking our time walking aimlessly in neighborhoods and parks in order to save a bit of money during our trip.
Fun fact: we dated long distance during this trip! Barcelona was very accessible and accommodating for us.
Becca was flying in from New York City and Dan was coming in from Valencia, Spain. This was the perfect destination in which we could meet for a long weekend of fun and miles and miles of walking.
Here are the best things to do in Barcelona, including our favorite non-touristy neighborhoods to visit.
Sagrada Familia
Sagrada Familia is perhaps the most famous cathedral in Spain! Buy tickets online for specific dates/times in advance. This was the absolute best advice that a coworker gave me before we left.
Fun fact: Did you know I wrote a research paper about the Sagrada Familia, completely in Spanish, back in college, before I had ever even been to Spain? It's true! I did all the research about a decade in advance.
If we could spend money on only one sight, we would pick the Sagrada Familia. In all of our travels, it was one of the most interesting places that we've ever visited (mostly because I had read the history about it years before, and in Spanish).
Note: Visiting La Sagrada Familia cathedral was also the most touristy thing we did in Barcelona, so keep that in mind if you're on the hunt for non-touristy things to do in Barcelona.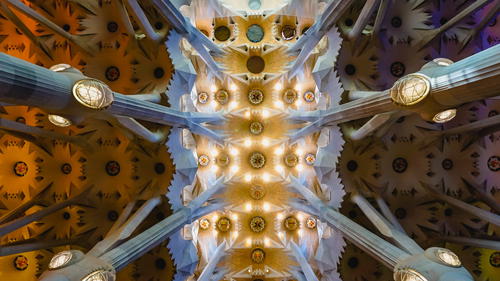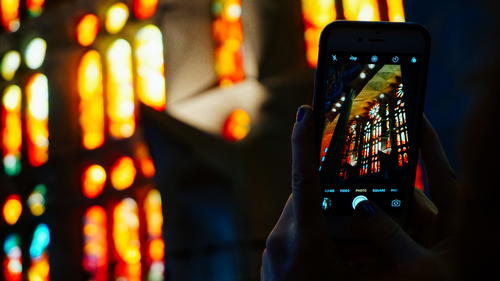 Passeig de Gràcia in L'Eixample District
Passeig de Gràcia is the main street for a Gaudi architecture walk in Barcelona.
We did Lonely Planet's walking tour in the Barcelona pocket guide book. We were happy to walk around and enjoy the exteriors of the buildings, taking in all the architecture while craning our necks upward.
Helpful Tip
By the way, this attraction is free!
Gothic Quarter of Barcelona
The Barri Gotic (Gothic Quarter) has dark stone alleyways and a famous bridge connecting two buildings called El Pont del Bisbe (Bishop's Bridge).
It's worth a photo, especially at golden hour. We recommend hunting down this photo spot and you'll probably see others doing the same thing, unless you go super early. That would be a solid idea.
The Gothic Quarter is easily one of the most touristy things people do in Barcelona, but we did walk around some non-touristy streets, and that's where we took photos with no one in them and just enjoyed being in the moment.
Helpful Tip
This top thing to do in Barcelona is a neighborhood, so it is also free!
Parque Guell
We found out that most of the Gaudi attractions have a hefty entrance fee, around 20 EUR. That's a lot of money!
We opted to only pay for what we found to be well worth it and Parque Guell was one of them, at 10 EUR a ticket. Our best suggestion is to book online, print tickets if you can, beforehand, and you have to pick a time slot for which you have to show up on a specific date.
With the Parque Guell ticketing you can now buy general admission, a guided tour, a private tour or a group tour.
Even if you do not want to pay to enter the special restricted area (where you'll undoubtedly see a week's worth of cool Gaudi-style buildings that will load up your camera roll), the park has its own set of relaxation areas, nice views, nature, biodiversity and 'sustainable access.' You can check out more at the website.
Helpful Tip
If you're staying in a hostel, they might have a printer that you can use to print your tickets.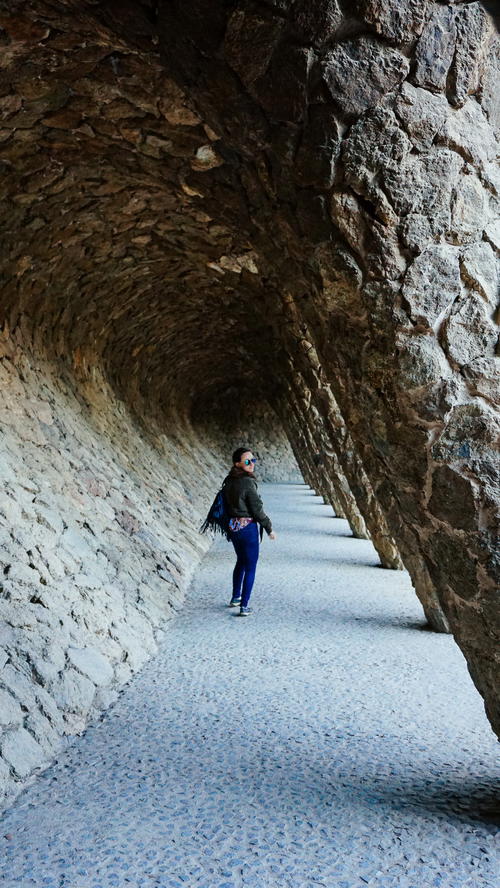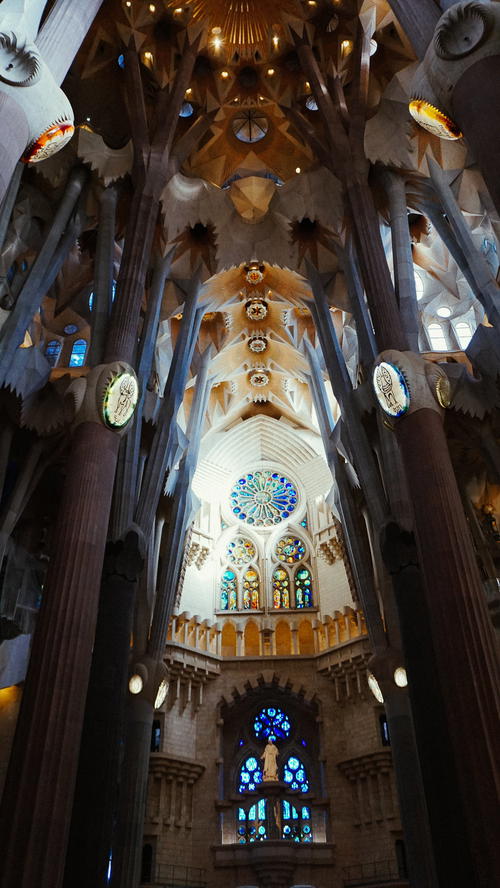 Take a day trip to Montserrat Monastery
Montserrat is a beautiful Catalan region outside Barcelona and it can be accessed by train.
What we learned by not leaving early enough is that you should leave as early as possible if you'd like to hike in Montserrat. Take it from us.
This is because even as early as 3:30 or 4:00 pm, the shadows of the mountains start making things darker, and you have to budget time for returning to the cable car that brings you back to the train. This will happen especially quickly in fall or winter!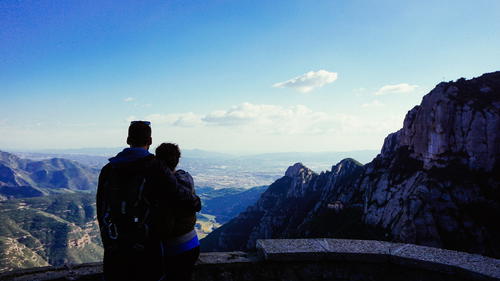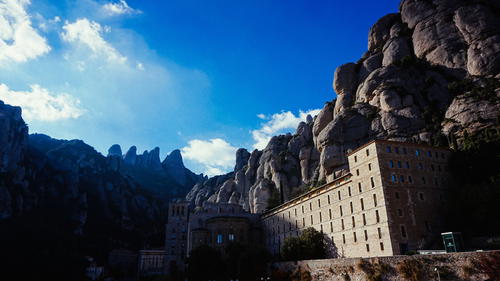 We originally set out early to be able to get in the entire hike at Montserrat. We could've done it, but overthinking directions got the best of us.
We took the train from Barcelona near the city park and transferred, and got to the Montserrat stop. We had to ask people in Spanish intermittently if we were going the right way. It took between an hour and an hour and a half.
Here's how NOT to take a trip to Montserrat:
When we got off the train at the Montserrat, we could see the mountain/monastery clearly if we looked up. Thinking we missed something, we walked for about 45 minutes to Montserrat the town, which is small and has no touristic value.
We kept asking local people where the hike started, and they had no idea. This was because we actually were supposed to follow all the tourists, as the only way to begin the hike is by taking the funicular up the mountain.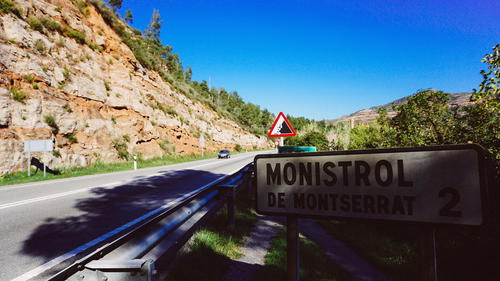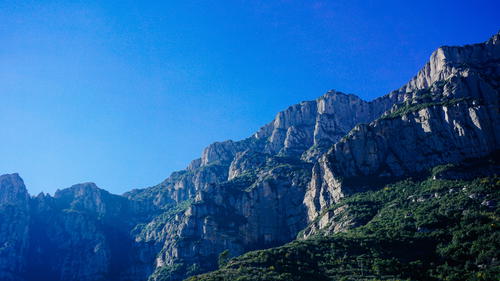 By being too adventurous (we had been walking along the highway and there was no signage) we lost two hours and couldn't hike at all, because it was going to get dark pretty soon.
Instead, we toured the main area of the monastery (it's pretty crazy that they built a monastery on a mountain so many years ago!). The lookout points were pretty spectacular and the views were great.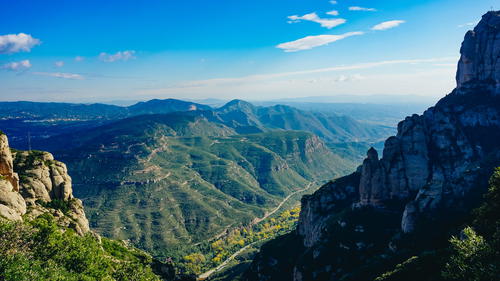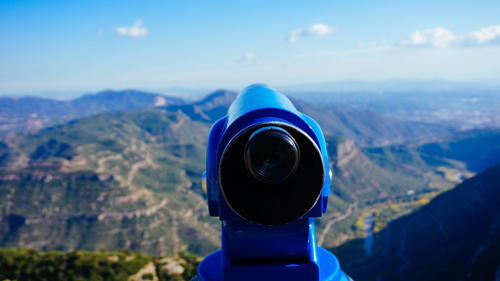 We walked to all the lookout points around the area and then went up to the monastery itself. It started getting cold! So, we headed down in one of the last funicular trips back to the train to Barcelona.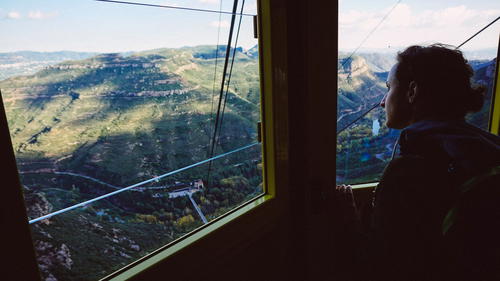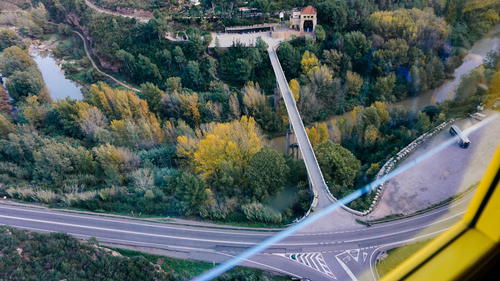 El Born neighborhood
This neighborhood has charming streets, small alleys and lots of shops.
You can find a bunch of museums like the Picasso Museum and the Museum of the City here, between Barri Gotic and El Born.
Highly recommended and, naturally, strolling around El Born neighborhood is free.
Parc de la Ciutadell & Arc de Triomf
Parc de la Ciutadell is a big park with palm trees and street performers. You can do lots of people-watching. The Arc is the main architectural attraction and it's made of pink stone.
This one's free as well!
Helpful Tip
Grab your camera, as this is where you'll want to get a selfie, couples photo group photo or street photos. This park is one of the most sought-after spots in the whole city.
Vila de Gracia neighborhood
If we had to choose, this was where we may have chosen to stay if we had known about Vila de Gracia beforehand. We kind of just fell in love with this cool neighborhood immediately and it felt like home, if that makes any sense.
Vila de Gracia is charming and is a less touristy neighborhood with quiet streets. Strolling around this lovely and charming neighborhood is also a free thing to do in Barcelona.
We walked here from the Sagrada Familia and it took an hour at a leisurely pace, but was such a nice walk. We got to see so many parts of Barcelona and learn to navigate the city as if we lived there.
From here, we walked to Parque Guell, the famous Gaudi park. Wear comfy shoes because it is up a giant hill!
Cafes and health food restaurants in Barcelona
Just like with accommodations, and bars, and museums and things to do in general, there is absolutely no shortage of great cafes and awesome restaurants in Barcelona.
In fact, we came to Barcelona with a blank slate in terms of having no idea where we wanted to eat or drink in Barcelona. We just would walk around El Born or other neighborhoods, look at menus posted outside or peer into restaurants, and make our choices like that.
This is the best way to find where you want to eat!
Cafe del Teatre (Vila de Gracia)
This is a cute cafe in Vila de Gracia where we caffeinated before Les Tres a la Cuina opened at 1 pm.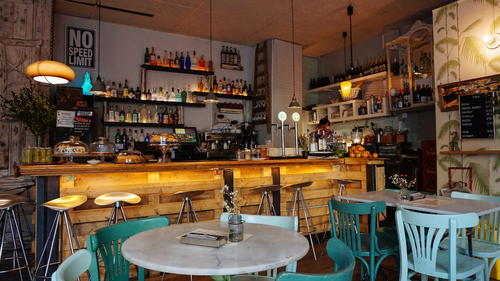 Orangutan Coffee (Barri Gotic)
This is a cafe we found in the Gothic Quarter with really good espresso. It's tight for seating, but has character and has a central location in this popular neighborhood for visitors.
Faborit (L'Eixample District)
Faborit is a nice cafe next to Casa Amatller, a piece of famous Gaudi. With nice weather, we got to enjoy the back patio, which is next to the famous buildings in this area.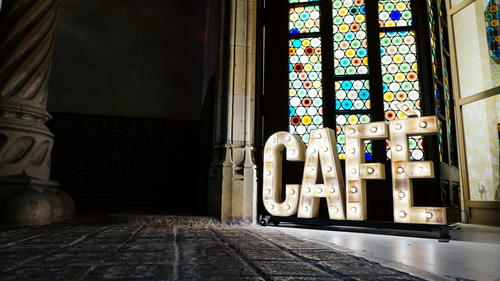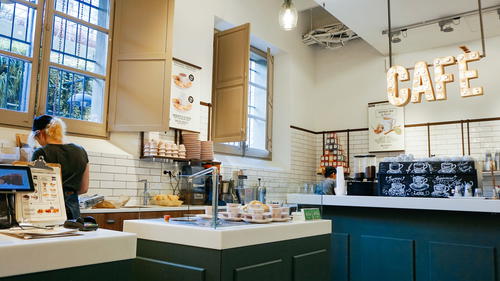 Les Tres a la Cuina (Vila de Gracia)
This farm-to-table set menu restaurant was just what we needed before our uphill walk to Parque Guell. The food was unique, and this place is top-rated in Vila de Gracia.
Budget-friendly trendy restaurants and bars in El Born
El Born is where we did most of our eating and drinking because the choices were endless. It's a great idea to walk around El Born and make your eating and drinking decisions as you go.
There's something for every palate and taste, from Spanish tapas to seafood and more.
Mosquito
Mosquito is popular to say the least. The menu is Chinese and Asian tapas, and they also have a drinks menu, complete with cava, Catalan champagne. (Yum)
Porteño
We can't say no to trying trendy Argentine-style wine bars! This place is great for having a drink while you wait for your table at Mosquito.
Mudanzas
This bar in El Born is delightful for cocktails and small bites. You can find great atmosphere and find something delicious for most tastes.
La Taguara (gluten-free options)
OMG, AREPAS (Venezuelan style) in El Born! Don't tell, but we went to La Taguara three times because I enjoy arepas so much.
Picnic
This brunch place in El Born had Western-style brunch with eggs and pancakes (YUM). They have outdoor sidewalk seating so that you can get some natural light and take great pictures of what you eat.
Merenda Sinoira
Looking for pizza on a quiet street in El Born with friendly owners? This Italian cafe has pizza, lasagna, tiramisu, chocolate cake and pie.
Taco Alto
Another thing we can't say no to, wherever we are in the world, is tacos. Taco Alto hit the spot (and we may have gone there more than once).
Where to stay in Barcelona
There's certainly no shortage of places to stay in Barcelona. After all, it is one of the best cities to visit in Europe, because of its history, culture, nightlife, food scene and architecture and museums.
You will, however, have to decide which neighborhood to stay in, and luckily, you can work off of our trip research.
Airbnb in El Born, Barcelona's hip neighborhood
We opted to Airbnb in a trendy and convenient area called El Born, which is a neighborhood within La Ribera. This is the area in between the Gothic Quarter and the Park (La Ciudadela).
Our Airbnb was affordable and fit our budget. For other travelers, a hostel (see below!) might be the best option for saving the most amount of money during your trip.
Helpful Tip
Staying in an Airbnb for the first time? Book through our link to get up to $65 off your first trip.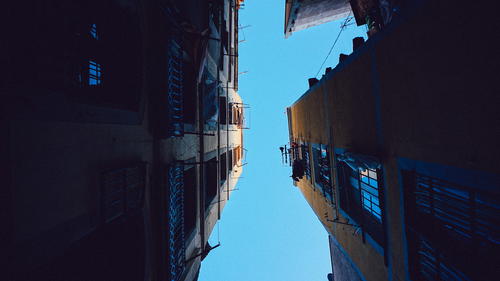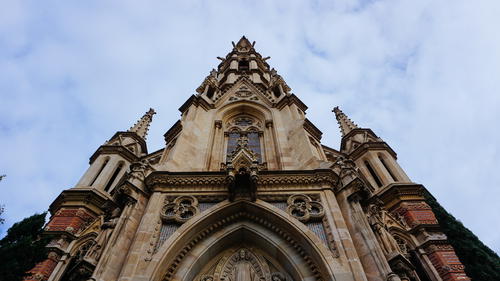 We enjoyed El Born because at night, the streets were lined with little bars and tapas restaurants, yet there were still quiet squares and dark alleys.
Each night and day we managed to get lost in the streets that didn't seem very marked and at night, they all looked the same.
Best Hostels in Barcelona
There are heaps of hostels in Barcelona. How do you pick which one? You can base your choice of a hostel in Barcelona off of which neighborhood you'd like to be in, whether that's somewhere in the middle of all the action, or somewhere a dab more chilled out.
If we went back, here's where we'd stay:
Safety tip for Barcelona travel: Watch your pockets!
It's simple: watch your phone and your pockets to avoid pickpocketing and scams. During our trip, our friend and his sister both had their phones stolen within minutes, on the street.
The pickpockets and thieves in Barcelona are true professionals and they will catch you off guard.
For the budget-minded traveler, a stolen phone can take up a huge chunk of your budget if you have to replace your phone.
Helpful Tip
Use a money belt even the FlipBelt to hide money or a phone during the day under your clothes.
After this incident, we were incredibly careful with our bags, pockets and phones, and luckily, we experienced no crime nor scams.
Areas like La Rambla are known for professional pick-pocketing. Use caution, don't talk to anyone trying to distract you and keep your hand tightly on your smartphone.
It's normal to walk around during the day and a night with your hands in your pockets protecting your things.
This is the top safety tip for visiting Barcelona that we can recommend, and if you stick to this rule of thumb for avoiding scams, you'll come out unscathed, just like we did.
Relax during your trip to Barcelona!
You don't have to do it all during your Barcelona trip itinerary!
Barcelona is an excellent urban travel destination to explore entirely by foot and public transport. Be sure to enjoy the cool neighborhoods, parks and architecture as much as the ticketed famous sights.
Leaving soon? Don't forget our list of things to do before leaving home.
Enjoyed our article?
Consider supporting us! We're a 2-person team (learn more about us here) and your support enables us to create quality content. Thank you!
Find the Best Things to Do In Barcelona