How to Get a Remote Job in 2023
Written by Becca
•
Updated on September 17th, 2023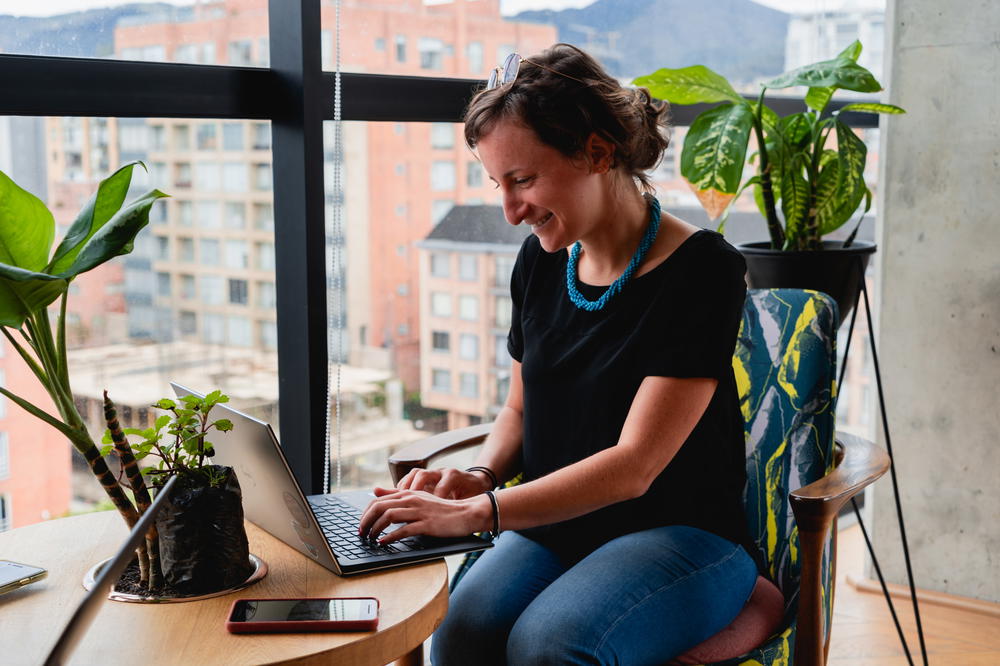 Why is it so hard to find a remote job? Here's how to get a remote job right now, with our top tips for finding remote jobs this year.
This article may contain affiliate links. We earn a small commissions when you purchase via those links — and it's free for you. It's only us (Becca & Dan) working on this website, so we value your support! Read our privacy policy and learn more about us.
I didn't always work remotely. For years, I worked in an office. My first job out of college was very much in person at an office, with very little work ever done outside my office.
These days, I work for a remote-friendly company with an office I go to sometimes. If I weren't located in the NYC area though, I could be a completely remote employee and that would be fine.
I think this is a great system, and it's why companies are attracting so much talent through remote work right now! Companies have access to many more employees than they did before, and that's good for you as you're looking for your next remote job.
If you're asking "Why is it so hard to find a remote job?" I am here to help. Working in an office is still apparently more popular than we'd like to think, and companies are asking employees to come back, but remote jobs are out there.
Are you looking at getting a remote job, with no previous experience at working remotely? In this guide, I will take you through a series of steps toward how to get a remote job this year, or even this month.
As with getting any job or starting any job search, there are two main non-negotiable things:
Let's begin with the top tips for how to get a remote job!
Get your remote job application package ready for applying to remote jobs.
We're talking about remote job applications here. Get excited.
Like applying for any job, you'll need a few things to get started like:
A stand-out resume.
A few great go-to responses for those open-ended questions on application forms
A few professional references whose names, emails and phone numbers you can provide at the ready if an interviewer asks, in the final stages of your candidacy for a role.
Helpful Tip
To really make your resume stand out, check out read.cv!
Make sure your resume stands out
In our guide to making a freelance resume stand out, we talk about all the ways to set yourself apart as a professional. Also, we write this guide for freelancers but a lot of the ideas apply to people who want a good resume.
Make your resume stand out with achievements, as well as unique programs, certifications and experiences. One thing I did was enroll in the Morning Brew Business Essentials Accelerator program, which helps professionals level up their business and operations skills in only eight weeks.
Something like this is a new learning experience that I can put on my resume, just when I was feeling kind of stale and same-old same-old!
Helpful Tip
If you apply, remember to put "Halfhalftravel" as the person who referred you, on your application, and get $100 off the cost of a program!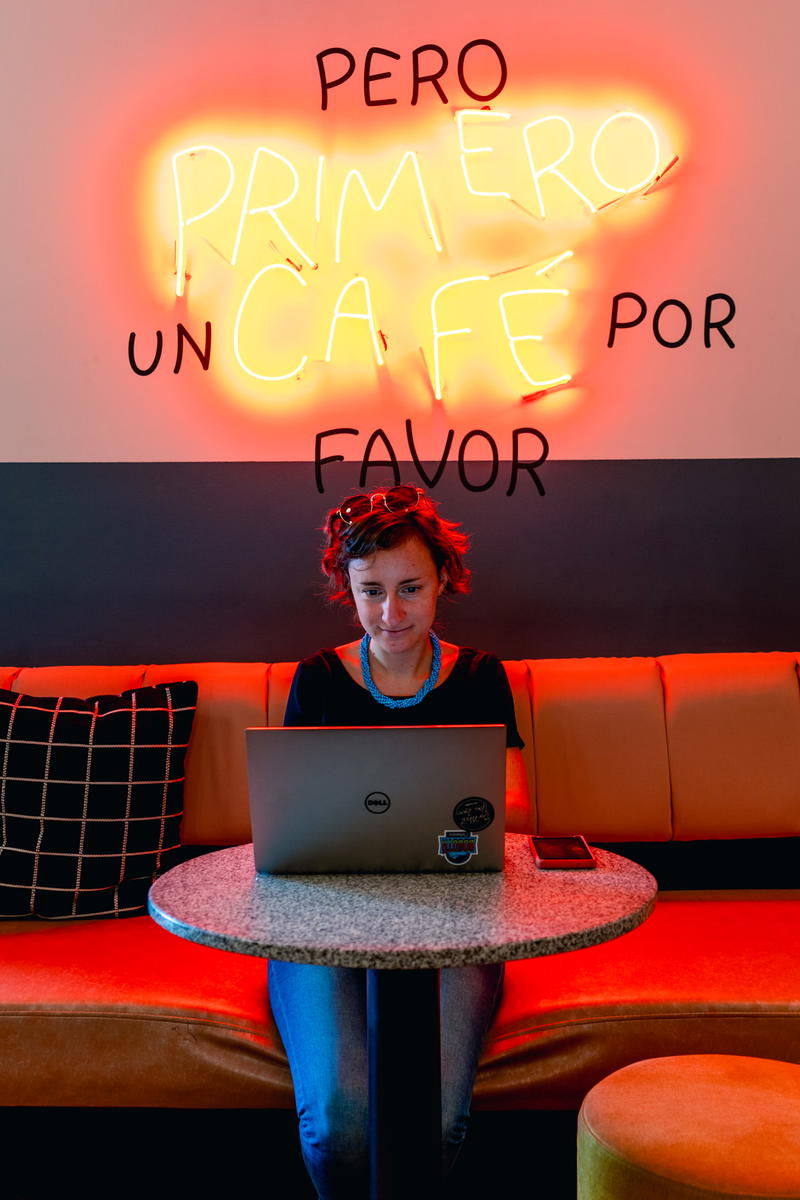 Keep your resume updated with the times! You'll want to make sure your resume is fresh with current trends. Here are a few suggestions
Leave the object statement behind. We all used to have these on our resumes to share what we're looking for professionally. These days, you can use LinkedIn for that, or have a personal website where you share that information.
Don't stress over a single page resume. Don't use this as an excuse to be overly verbose. If you have a lot of valuable experience, keep it in.
Don't get lost in the past. Don't feel like you have to justify your entire professional career since High School. LinkedIn has a historical record of all of your career and educational achievements. Keep your resume concise with relevant experience.
Drop your address from your resume header. If you feel inclined, you can keep your city. You don't need too much personal information anymore.
Add where else to find you. If you've been in the corporate world for a while now, your outdated resume can be refreshed with your professional social media profiles, websites or portfolios.
Tailor your remote job application package to the role description
No one said applying to jobs wasn't hard. It's really difficult, and time-consuming. People even say if you're not treating a job search like a part-time job, then you're doing it wrong. Heck, applying for a job is a full-time job!
By being here reading this advice about how to find a remote job, you're already arming yourself with confidence and strengths.
Here are some ways to tailor your remote job application to the remote job description:
Use similar keywords in your resume as you see in the job description online
Play up relevant experience and play down less-relevant experience (while keeping your resume interesting)
Always proofread, proofread, proofread, and ask a friend or family member to proofread
Seek professional resume consultation, from someone like my resume consultation business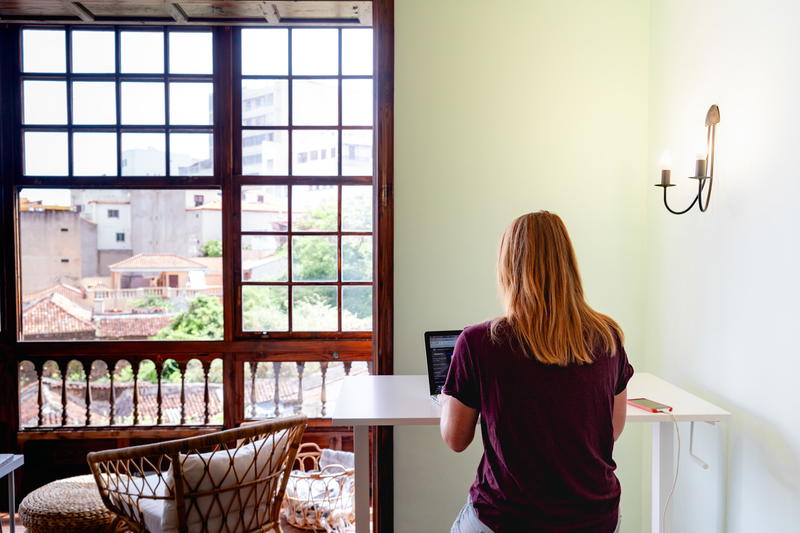 And as a general note, you don't need to have every qualification matched in the job description. If you think you'd learn, grow and thrive in this role, feel free to apply. We'll go into this in more detail below.
Applying to a remote job with no experience working remotely
During my last job search, I did notice that some remote job applications asked if I had experience working remotely. Luckily, I did, and I said so.
Some remote job applications will ask in more detail, such as, "How many months or years have you been working remotely?"
If you would answer 'zero' to these questions, it may deter a recruiter. So, think about times when you worked remotely on the go, or did work at home for any reason, or reference a side hustle remote business you freelance for.
Helpful Tip
If you really have no experience working remotely, pick up a remote side hustle or remote part-time job so that you'll be able to answer with "yes" when asked how long you've had remote experience. See our list of the best remote job sites.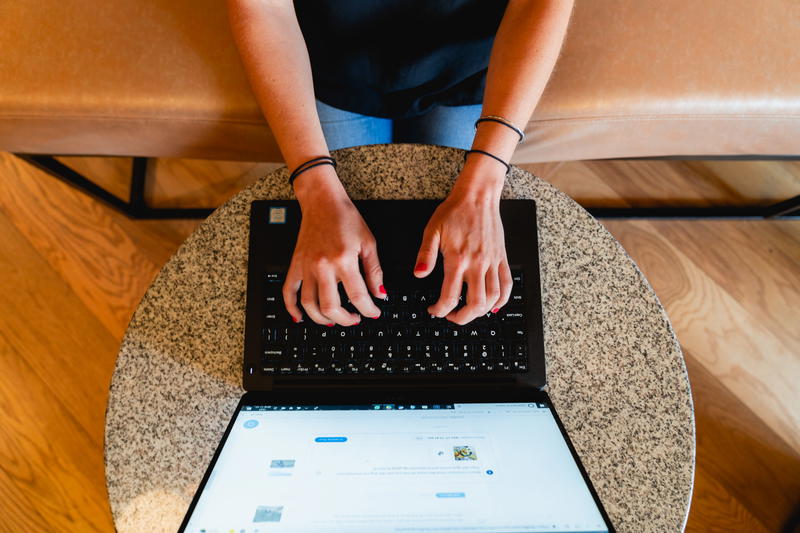 Applying to a remote job and "changing one variable"
If you're reading into job descriptions for remote job postings online and you realize you're not qualified at all, this may be the type of job to put on the back burner. What you want to avoid is changing too many variables all at once, rather than one at a time.
Here's what I mean.
Let's say you're a project manager. You've been working in an office in a big city for ages, and recently you moved to a suburb to be closer to family. You want to work remotely.
What you also really want is to be in sales, or business development or customer success.
What I'd recommend is jumping the gun on only one of these variables: either the remote vs. office aspects, or the line of work itself.
Think about the competition you'll be up against. It's not to say there's no way in the world you'd land this job, but you'd have a better and potentially easier time changing only one variable at a time.
If you land a project manager role at a remote-first company, you could potentially do a lateral move into sales in a year or two.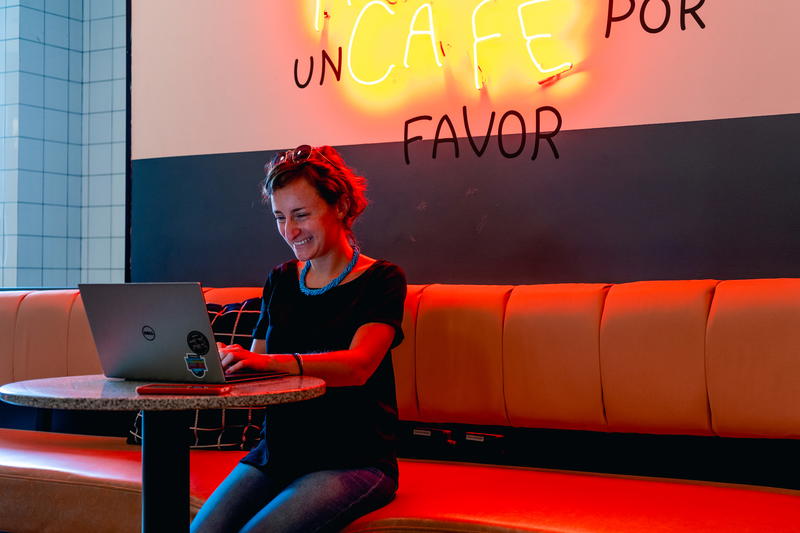 Think about why you really want a remote job.
Why do you want a remote job?
There could be so many reasons; you may be specifically seeking a high-paying remote job in order to set aside money for the next few years for something big. It pays to really think about if working remotely is right for you, your career, your goals and your lifestyle.
Think about these:
Do you want to avoid commuting?
Did you move to a suburb where jobs and offices are scarce?
Do you want to switch industries or lines of work?
Are you losing interest in going into an office every day?
Do you currently have colleagues you'd rather avoid, which is putting a bad taste in your mouth about working in an office?
There are so many reasons people choose to work remotely, or conversely, get told to work remotely (i.e. the company closed a physical office, or the company is migrating toward a dispersed, or distributed teams model, while expanding).
One of the most important benefits, for me, of working from home is that it saves you money in a few ways.
If you're seeking a remote job, consider if being physically distant from colleagues is right for you:
Do you thrive on personal interaction?
Do you get motivated by being in a room of people working for the same organization?
Do you like the perks of an office, like the coffee machine, a big desk, two monitors and in-person team meetings?
Keep in mind that working remotely indefinitely slashes a lot of these things out of the picture, unless you choose to work at a coworking space rather than working from your permanent home office.
Once you have your reasons for why you want to work remotely, remember that if you get to the interview phase of interviewing for a remote job, that you remain positive and never reference any of the disadvantages to your current employer negatively. Use some of these remote-friendly interview questions to ask about remote work culture at the organization.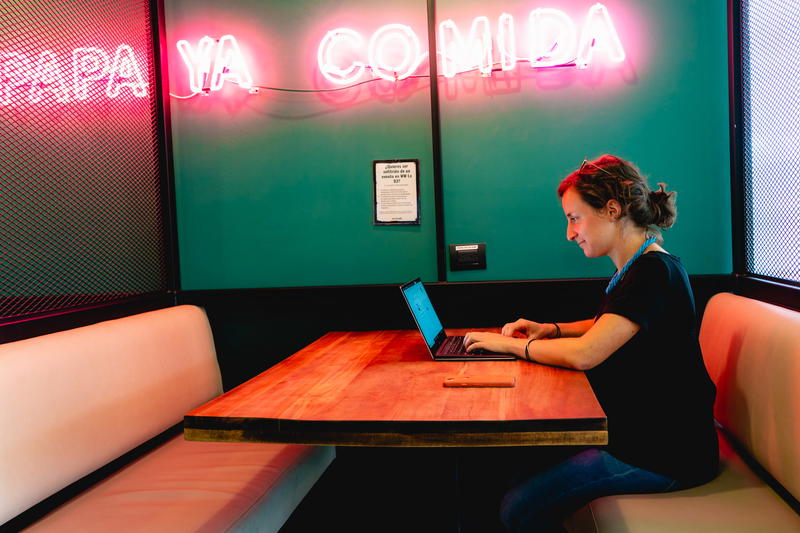 Start your remote or work-from-home job search!
We're going to pick apart step by step how to start the adventure of finding your first remote job online.
Here's what to do to find a remote job right now:
Go on LinkedIn to search for remote jobs at companies that interest you.
Or, search by keyword within remote job listings.
If LinkedIn overwhelms you, look at this list of the remote job boards for job postings
Start a spreadsheet of jobs you plan to apply to, so that you get organized.
Use a site like HUNTR to track your remote job applications.
Start mentioning to friends and family that you're looking for work, and ask if you may contact individuals in their networks.
Seriously, go back on LinkedIn and make it your friend. I'll detail this in the networking & connections tips below.
Helpful Tip
Our friends at Huntr provided us with a discount code. Use HALFHALFTRAVEL20 to receive 20% off.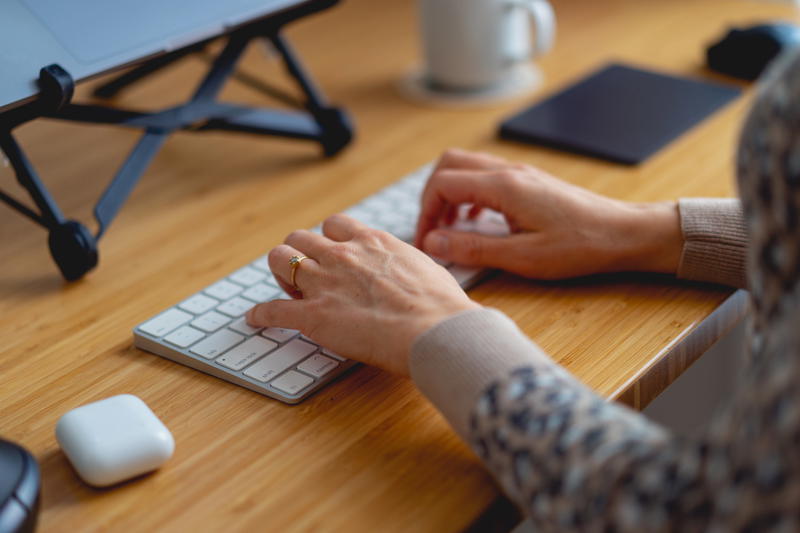 Use a remote job board to find remote job listings
Like I mentioned above, there are a lot of ways to find a remote job nowadays.
The best way is to use some of the best remote job boards out there (yes, LinkedIn is one of them, but did you know that I found my remote job on Angel List)?
Using job boards, like ones you've probably heard of ranging from ZipRecruiter to Monster to Indeed, are ways to directly send in your remote job application to a recruiter for the position. You'll want to apply this way!
A few of our favorites are the following: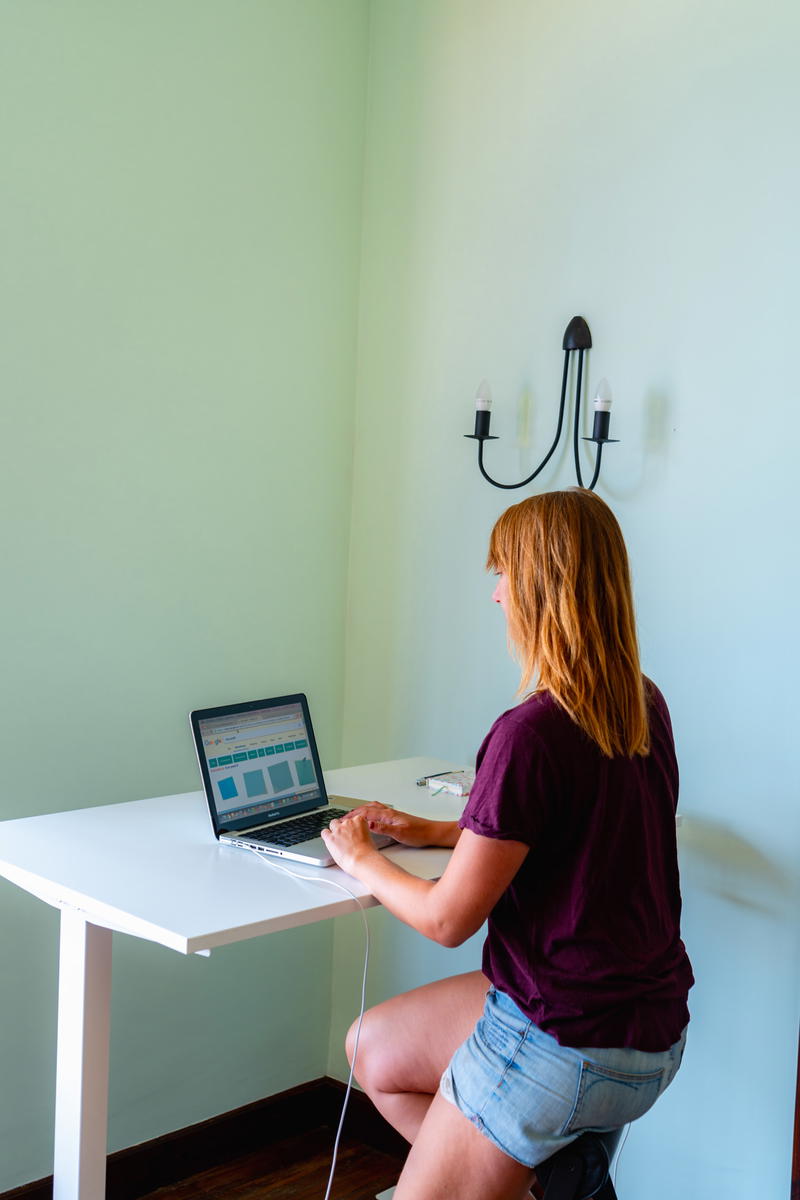 Use LinkedIn for networking and proactively reach out to connections
Networking, especially even networking when you work from home is possible for anyone.
And, networking is known as the most powerful way to land a job, or a remote job, in today's world.
When you network with professionals who have a relationship with a recruiter, a company or the job itself, you'll shorten your wait time or your virtual 'distance' from getting a foot in the door with a company or talent sourcer.
The best way to go about using LinkedIn as a network for applying to a remote job is:
Locate a job you'd like to apply to.
Click the company on LinkedIn, and you'll see the company page. It will look like this, with Apple as an example.
Next, go to "People." With Apple as our example, it looks like this.
Peruse the "people" who work for Apple, and determine if you have "connections in common" with any of them.
If the answer is yes, see who that "connection" is (the "connection" will be one of your "friends" in your network), and send a direct message.
I like to send a message like this: "Hi [PERSON], I saw you are connected to [Person who works at the company] on LinkedIn. I just found a role that I am interested in and would love to be connected for an intro with [him/her]. Are you friendly enough with this person to either put me in touch or introduce us, with this in mind? Thanks!"
Once you get an intro, some people will be happy to send you a direct referral link for applying to the remote job you found.
However, some might want to have a conversation with you (phone, email, text or video) to vet you and make sure that if they refer you onward, they can vouch for your character and skills.
Apply to the job via an internal referral, and you're on your way to finding a remote job.
And THAT is how to find your remote job on LinkedIn!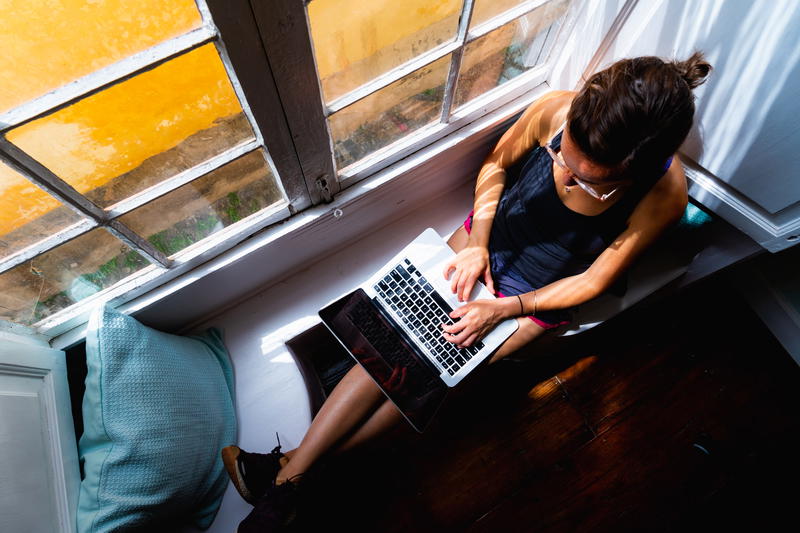 Crush the remote interview process for that dream remote job
For a remote job interview, you will probably interview virtually, by video, as that's the whole point of working remotely or working from home, right? I would be surprised if the interview for a remote job were in person. :-)
If you want to get ahead of the questions someone might ask you, consider uploading your resume to PDF.ai. You'll get an AI generated list of questions someone might ask you about your professional experience. Neat!
For crushing the video interview for the role, see our guide to learn how to prep for a video interview. We wrote this guide because it'll help you both technically and professionally, in finding that dream remote job in this process.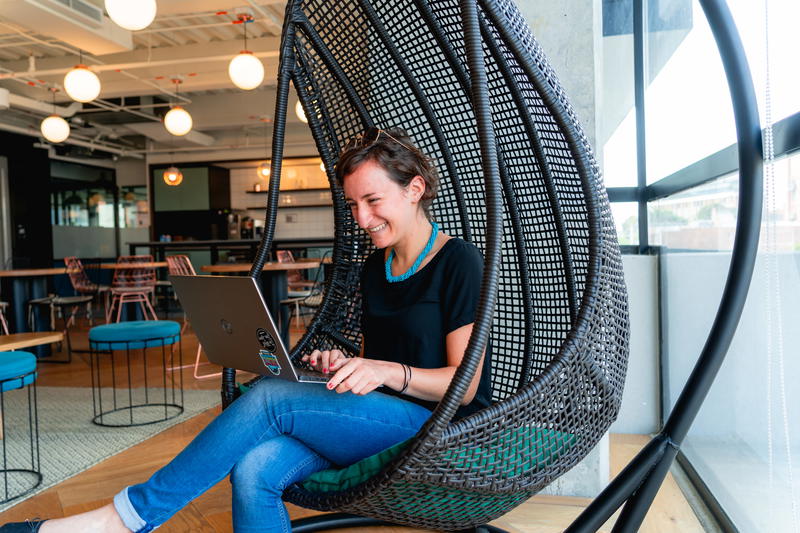 Send thank-you notes to recruiters and interviewers
Always send thank you notes to the recruiters who interviewed you for the remote job you applied to.
Here's my template:
Hi [PERSON],
Thanks so much for taking the time to speak with me this afternoon about the [NAME OF POSITION] at [COMPANY].
It was great to hear from you about the [THINGS ABOUT THE POSITION]. That being said, this is one of the aspects about the role that excites me the most — having the ability to [XYZ] and bringing my experience of [ABC] to the table.
I look forward to hearing from you about next steps in hiring for this role. Thanks so much once again & enjoy the rest of your week.
Best,
[YOUR NAME]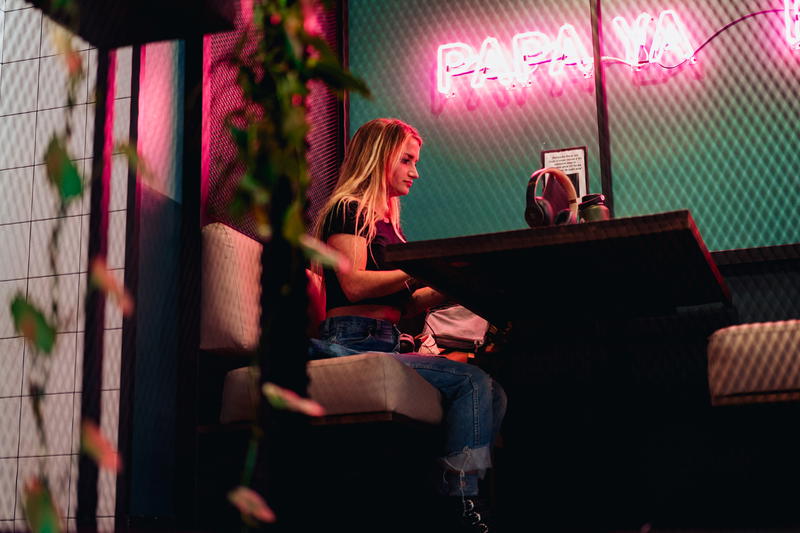 Follow up politely if you don't hear anything
If you don't hear anything from the recruiter in two weeks, it's standard to write a very polite follow up letter, saying you're still interested in the role and you'd love to know if there have been any updates regarding the hiring for this remote role.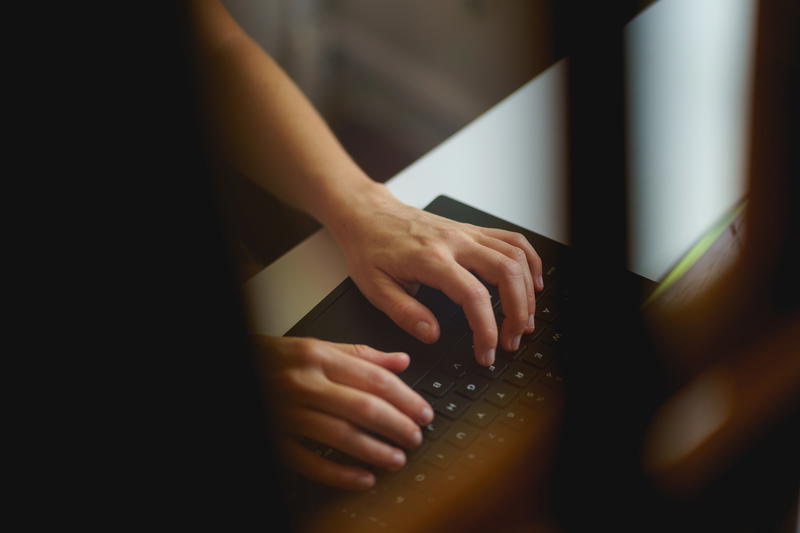 Accept your remote job offer!
Yay, you did it! You succeeded in finding a remote job.
Always attempt to negotiate your offer and make sure it is a good fit for you, before you accept and give notice to your current employer.
Remember: so much of landing a job comes from interviewing! For this, you'll want to bookmark our guide to preparing for a virtual interview and ways to show confidence while interviewing.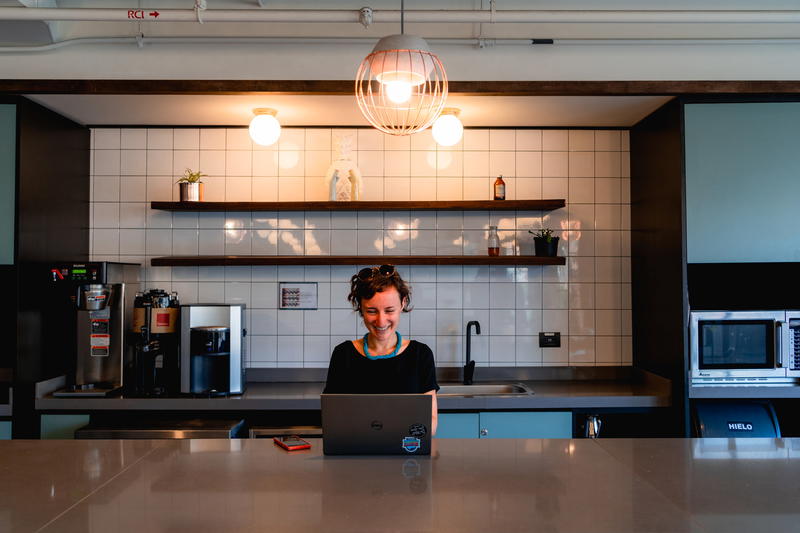 Bonus tip: work and travel remotely!
Now that you can work from (mostly) everywhere, you can learn how to work remotely and travel. Dan and I have traveled and worked from airplane lounges, cafes, coworking spaces and beyond.
If you value your time, consider joining a program like Remote Year. You won't have to hunt around for a place to stay or a coworking space while you are on the program.
I've traveled on my own and with Remote Year and I have to say that trying to navigate bad WiFi in a different country when you don't speak the local language is a huge hassle. Remote Year makes this really easy to sort out because their apartments have reliable WiFi and the coworking spaces are great.
Enjoyed our article?
Consider supporting us! We're a 2-person team (learn more about us here) and your support enables us to create quality content. Thank you!