How to List Your Freelance Experience on Your Resume
Written by Becca
•
Updated on September 8th, 2023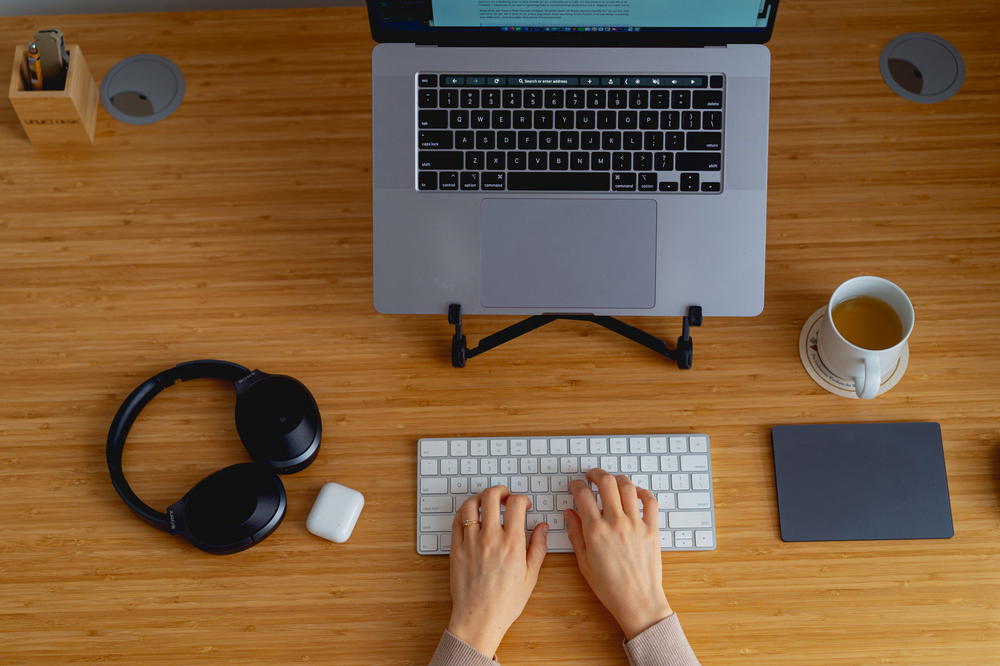 How do you prove your freelance work experience on a resume? Here's how to create a freelance business resume with tips for making freelance skills stand out and shine.
This article may contain affiliate links. We earn a small commissions when you purchase via those links — and it's free for you. It's only us (Becca & Dan) working on this website, so we value your support! Read our privacy policy and learn more about us.
When working on your resume as a freelancer, you might come to what feels like a road block.
"How can I measure up to people with full-time experience?"
"How do I make my freelance experience show leadership?"
"How do I show my hard and soft skills through my freelance work on my resume?"
These are all completely fine questions to have, and in fact, writing a resume as a freelancer can be quite a challenge, especially if you used to work full-time.
With a traditional resume, you'll get lots of tips from friends, colleagues and family.
Among these are things like:
Show your achievements, not job descriptions!
Tell the most unique work experiences you've had, in order to stand out!
Show all your promotions and your career path!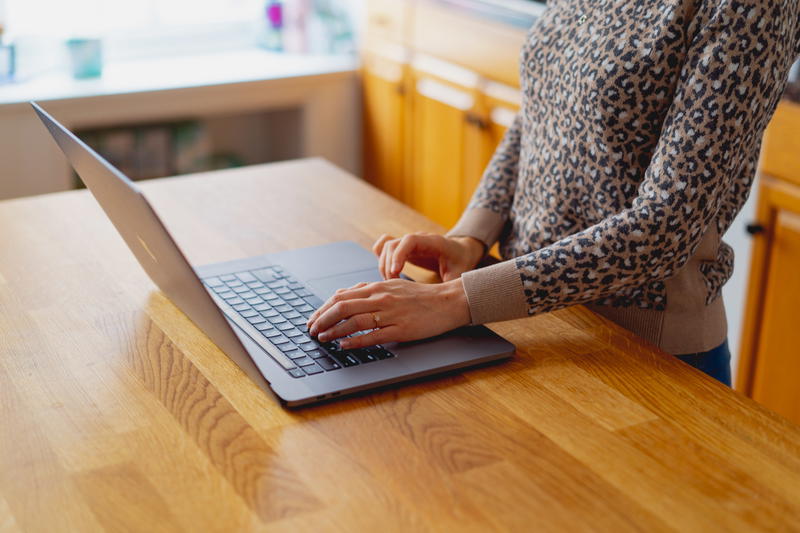 But being a freelancer isn't as straightforward as being someone working full-time who has aimed to climb the corporate ladder of the professional world.
As a freelancer, a challenge might be how to 'define yourself.'
It might be a complex topic when it comes to how to not seem 'all over the place.'
It might seem really difficult to turn your freelance career path into a full-time job at a traditional larger company, if that is what you're aiming for.
When it comes to writing a resume as a freelancer, there are certainly a few tips that will help you stand out and look powerful, like a true experienced leader who brings a ton of important skills and values to the table.
Helpful Tip
To really make your resume stand out, check out read.cv!
You might be asking, "Becca from Half Half Travel, how do you have the know-how and experience to be detailing how to write a resume as a freelancer and what to include?"
The answer is that I am also a freelance resume consultant! And, I have consulted on, edited, proofed and rewritten resumes for full-time professionals and creative freelancers alike.
When working with freelancers (and I have had a full-time freelance career as well, by the way!), the key is to clearly detail your freelance experience. This also goes for if you are balancing freelancing while working full-time.
That is because if your resume lands in front of a recruiter who has never read a freelance resume before, you want it to shine, and make you seem like the expert that you are. You also need a resume that does some explaining in a nutshell, even if your freelancer website has all your portfolio work.
Here are my best tips to keep in mind when you're writing your resume as a freelancer, or if you want to bump up your freelance experience and turn it into a full-time job.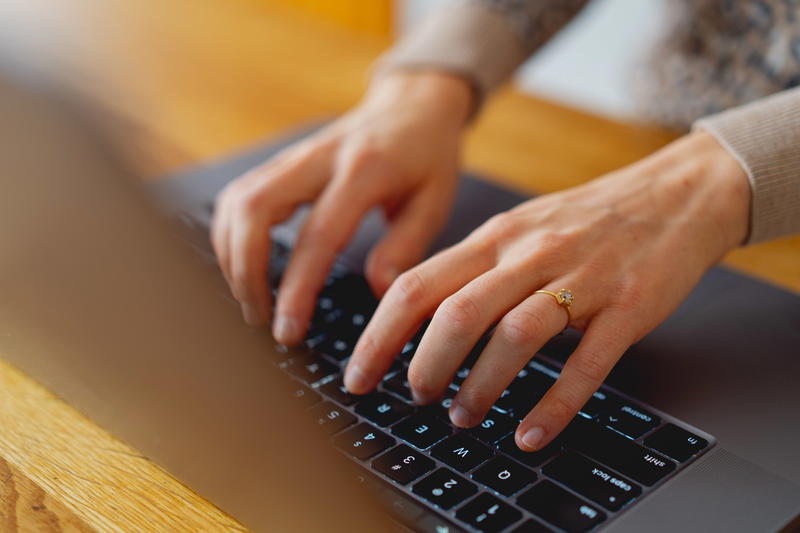 If you own your own business, get creative in how you describe it.
I've seen all types of 'disclaimers' that succeed the name of someone's creative freelance business, for example:
Becca's Freelance Business, Inc.
I started this business to help professionals improve their resumes, and I focus on rewriting, tailoring resumes to job descriptions and turning bland resumes into awesome ones.
While it's definitely descriptive, use bullet points below a description like this to show exactly what you did for your freelance clients.
This means that you should only provide a one- or two-liner business description if it would be impossible for the reader to figure out what your business does. For example, if you offer a VERY wide variety of creative services, or web services, feel free to provide a descriptor.
If you're a freelancer focusing in writing, or coding, or photography, you may not need this type of fluff, and you can get straight to the point, with detailing your impressive accomplishments!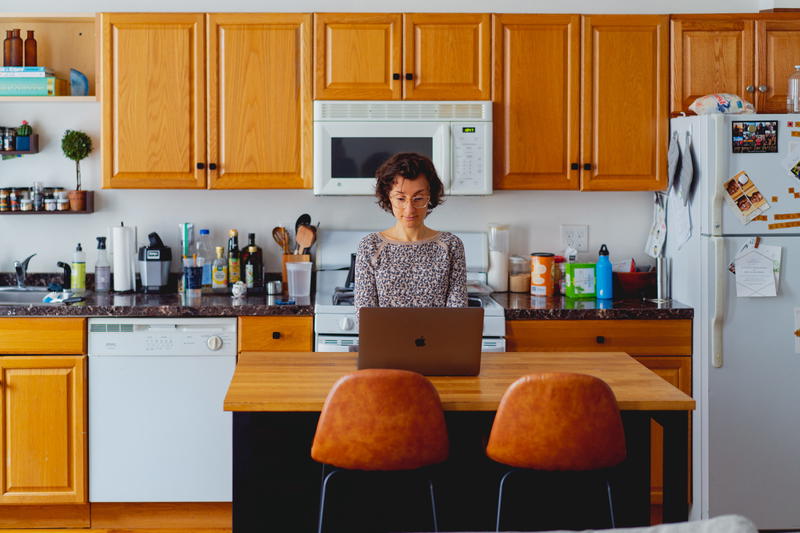 Stay focused on achievements, never job descriptions.
This goes for any resume, but especially with freelancers, never write out the description of what your freelance client contract said you were hired to do.
I mentioned above that a resume should contain accomplishments. This is really where it is your time to shine.
Did you increase a client's web traffic by 248%?
Did you write 10 articles for a media campaign?
Did you photograph 12 weddings in 3 months?
Did you learn to work with clients in 5 different time zones and carry out 16 projects while also working remotely… from Taiwan?
Use statistics, metrics and measurements to quantify your achievements, and this is the way to show how productive and goal-focused you are.
Some people may say that this is the true benefit of working as a freelancer: that your successes are infinite, not bound by your pay grade or your title.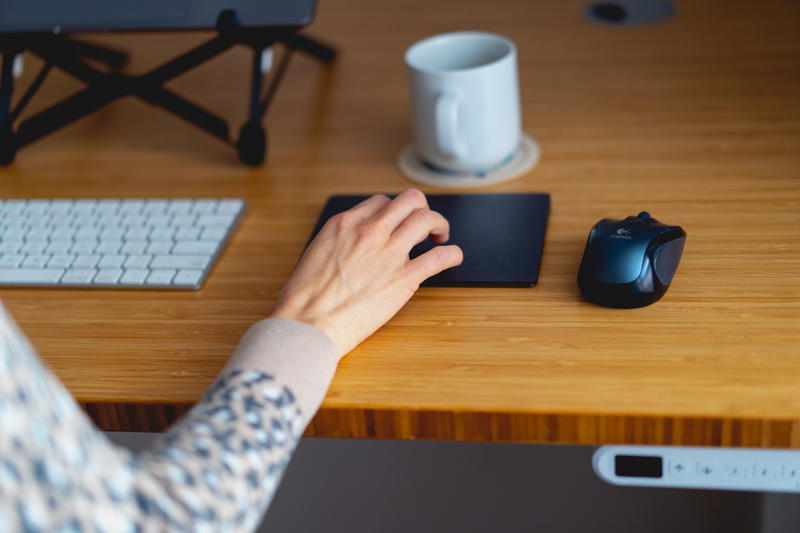 Have a put-together freelancer profile that introduces the rest of your resume.
Remember that people read things and they like to know what they're getting before they read into the meat of something.
It's why a book has a short summary on its back cover, or why books on Amazon have a three-sentence blurb about what the book is.
As a top tip for building a freelancer resume to stand out, give your resume a focus.
Are you a freelance graphic designer? A freelance web developer? A freelance business consultant?
Start your resume off with a 'what,' and plan to lead to a 'why me' type of perspective.
Your resume should show your skills (which are essentially the reason anyone would hire you for a specialized job) and make you look ENTICING on paper before you get that first video or virtual interview.
So, my best advice in this case is to start off your resume with a bangin' professional summary atop your freelance resume.
Describe your line of work, give a few hints as to why people love to work with you (and why they keep calling you for more) and lastly, what makes you different and unique.
List your freelance work by client, if that makes sense for you.
Often I've seen freelancer resumes that describe a professional's small business with a few job description-style items, that look something like the following:
Responsible for migrating Client X's data from Platform A to Platform B.
Tasked with designing marketing flyers for new product campaigns.
Work closely with leadership, CEO and CFO to form new task plans and management objectives.
If these sound dry, you're correct. They're also not listed by client, which is a great way to format a freelance resume so that it looks organized, productive and impressive.
Here's how a freelance position description of bullet points would sound if you organized it by client:
Becca's Freelance Business
Company A: Built 3 project management process workflows that became standard across 4 global offices.
Company B: Increased profit margins by 28% for 2 corporate subsidiaries after only 9 months of consultation relationships.
Company C: Brought on 3 new client portfolios, which, after 4 months, comprised 49% of company revenue.
These examples above are all basic and a bit random, but you're probably able to see how much more compelling the resume portions look when you a) structure out your accomplishments by each freelance client, and b) use quantitative accomplishments, which I will never stop talking up!
Helpful Tip
If you have had gaps in client work, or if you have taken some sabbaticals or time off, see my guide on how to talk about employment gaps during an interview. The same tips go for your freelancer resume.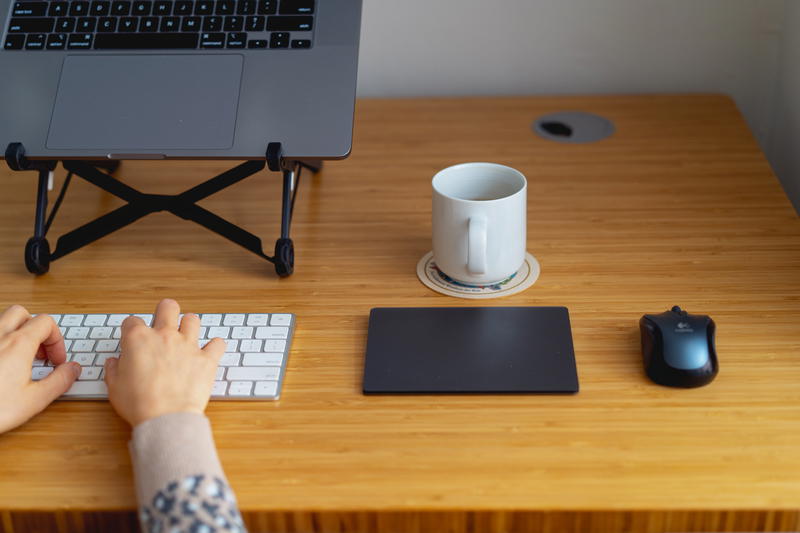 Make a list of freelance career highlights.
Just because you're a freelancer does not mean you do not have career highlights!
In thinking about my freelance work, and Dan's as well, we both have done some pretty miraculous freelance work that we never thought we'd get the chance to do.
For example, we built this website from the bottom up, and to date, we've written 1,022,021 words on it together. Could this be a freelance career highlight? Sure, especially if someone else hasn't done it yet.
Treat your freelance career like a movie. What are the 3 top things you could write home about? What are you most proud of? Which surprise client gave you the most leadership or the most task-heavy plate and when did you pull through to success?
I recommend pulling 3-4 "career highlights,'' and listing them exactly as such. Don't beat around the bush. Don't be shy. If someone is already reading your freelance resume to hire you as a freelancer for a project, remember that they want to learn more about you, so tell them!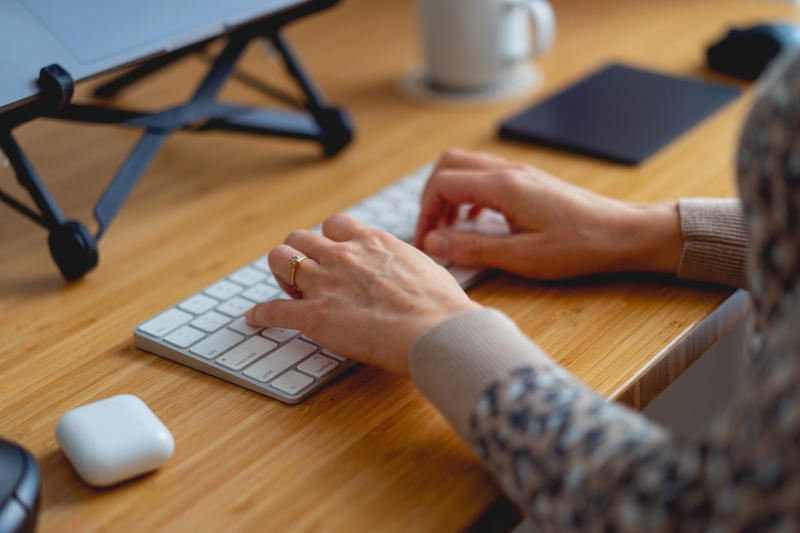 Stand out as a freelancer with a list of unique skills.
No one has skills quite like you do. This goes for professionals who work full-time, and freelancers for sure.
In fact, in your suite of freelance clients you've worked with, I'm sure you have picked up some valuable skills.
Maybe it was a client who said, "We can hire you for your experience in X, Y and Z, because we haven't found this combination from anyone else we've interviewed, but we'll need you to learn Software Z."
And so, you learned Software Z, from someone on the team, or by researching it on your own, and now you are able to list Software Z on your resume, just like that, under your skill set.
What I recommend is listing some soft skills (not too soft — you'll see what I mean) and a list of tech stack or software skills.
Even if you think your industry is too soft, employers are still going to want to see that you know how to use some type of technology. If you're a freelance tutor, list the task management or planning software that you use. If you're a graphic designer, list ALL your graphic art software platforms.
For soft skills, what I like to do is go through job descriptions online and actually see what they list as desired skills. Here are a few (and random) examples:
People management
Upselling
Product roadmapping
Proofreading & editing
Incentive plan development
Lesson plan writing
In terms of a tech stack (even if you are not a developer), here is a list of software skills that any freelance client or recruiter tasked with hiring freelancers would be delighted to see (again, totally random below):
Python
Javascript
Salesforce
Quickbooks
Hubspot
If you are a web developer, I recommend staying away from showing a percentage of how much you know a specific language or skill set.
The main takeaway here is to provide a potential client or employer a window into your experienced using a specific tech stack.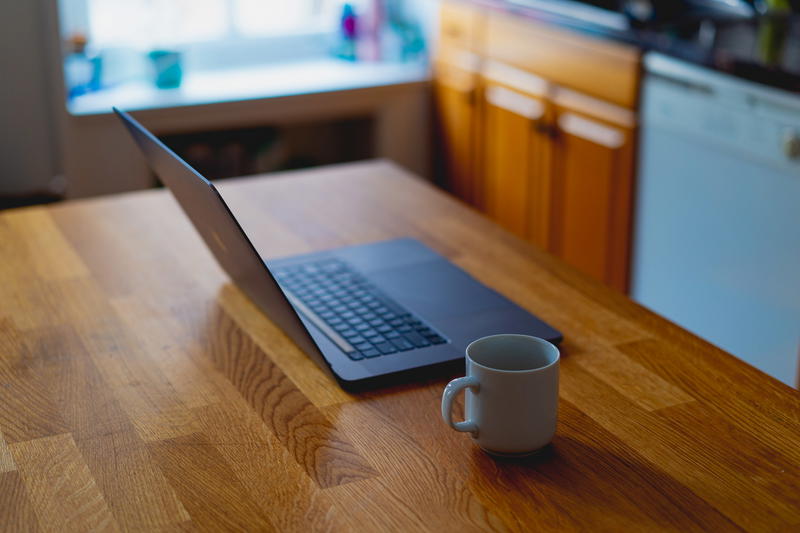 Make your freelance resume stand out with some good formatting.
I don't mean crazy formatting like making your resume look like a Photoshopped-heavy business card. Nah. Just some good organized nice-to-look-at paragraph-ing and section-ing with thoughtful bolded text.
If you need help with seeing if your resume looks up to date and current, ask a friend for an opinion! The worst thing you can do in terms of having a resume that looks outdated is by using a boring old font, awkward formatting, text that is too tiny to weird, or columns that split up text such that the resume is hard to read.
Feel free to start networking and ask around in your communities if anyone would be happy to give an opinion on your new freelancer resume. I'm sure you'll be able to get some advice and helpful input!
Interested in working with me to review your freelance resume?
You can fill out my contact form at my resume revamp website, where I run my freelance business. Come say hi! You can mention that you found my info at the bottom of this article.
Thank you for reading and I hope you start building your freelance resume with these great tips on how to stand out as a freelancer when applying for jobs.
Enjoyed our article?
Consider supporting us! We're a 2-person team (learn more about us here) and your support enables us to create quality content. Thank you!