19+ Best Cheap Cameras for Photography
Written by Dan
•
Updated on November 19th, 2023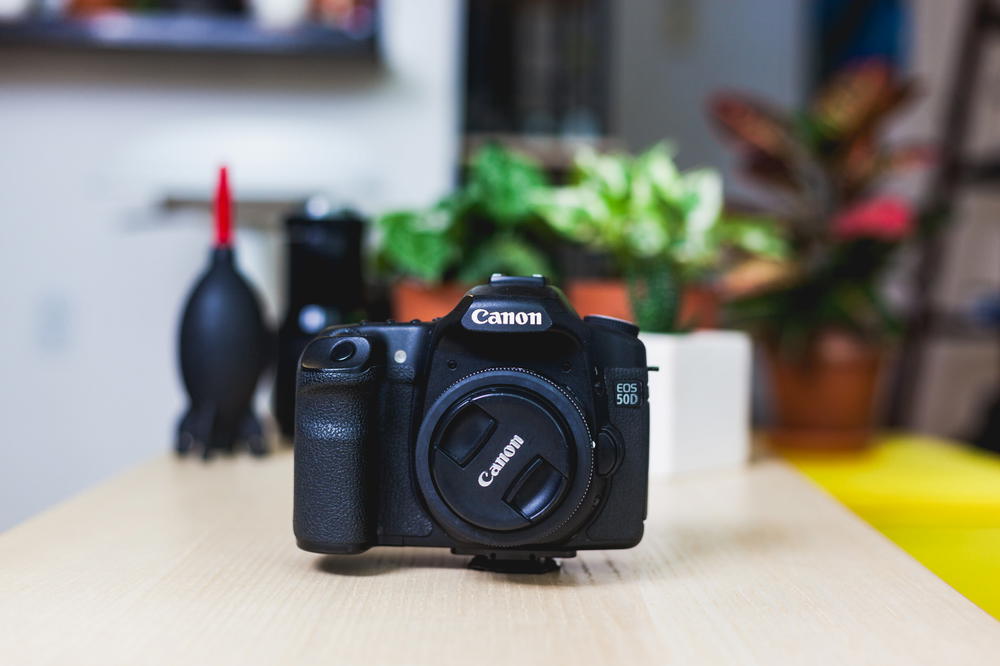 I list the best affordable digital camera ideas for photography beginners, for anyone seeking a travel photography camera, a simple DSLR or mirrorless camera with video.
This article may contain affiliate links. We earn a small commissions when you purchase via those links — and it's free for you. It's only us (Becca & Dan) working on this website, so we value your support! Read our privacy policy and learn more about us.
Table of contents
Close table of contents
People say that photography is an expensive hobby. And, for the most part, it's true. There is a never-ending amount lenses, accessories, more expensive cameras and photography software to buy.
However, if you want to get into photography, I wouldn't feel discouraged by the expensive options out there. In fact, the most expensive cameras aren't necessarily better. Instead, they offer features that can marginally improve picture quality, or the photography experience.
There certainly is a notion of diminishing returns when it comes to camera features. You probably won't need the highest amount of dynamic range, video features, weather-proofing and high shutter FPS speeds if you're a beginner.
Keep in mind that these days, almost all cameras that you buy will take "great photos." I mean that.
It's hard to find a camera that shoots less than 20 megapixels. If you compare this fact with even the cameras of five years ago, it was not the case. Your decision should primarily be based on a combination of price, features, size and ease of use.
I put my threshold of affordable cameras at $1,000. If you want to save even more money getting a camera as a beginner-level photographer, consider looking for used or refurbished options.
Let's check out the best budget cameras that money can buy, in this list of ideas!
Canon
Canon has a great selection of cameras, with the beginner in mind. They have an even better selection of cameras toward the high end, as well. When you progress with your photography, you can start to learn about which features are important to you, as a photographer.
You should be able to find all of the features you need through Canon's extensive line of cameras. Here are a few best ideas.
The Rebel is the most popular beginner camera that you can start with. It is a DSLR, so it's not quite a point-and-shoot. It is a great camera to use because it is both affordable and versatile.
The Canon Rebel T7 was announced in 2018 and typically retails for right under $500. Becca started shooting with the Rebel T3 back in 2011 and had incredible luck with taking high-quality photos, editing them with basic edits and impressing all her friends in only a few months.
Pros
Optical viewfinder
Great image quality
Very affordable for a DSLR
Cons
Fixed viewfinder
No LCD touch display
Slow continuous shooting
This camera is great for taking pictures of family or bringing it on a trip somewhere. Don't expect to take burst photos, like an object in motion, or sports. The low frame rate in the continuous shooting more will likely make you miss your shot.
What I will say is that the Rebel by Canon is a sure bet if you want your first DSLR and you're overwhelmed with options. It is hard to go wrong with the Canon Rebel and you can start learning immediately with some photography videos on YouTube.
The SL3 was released in May 2019. It's very lightweight, with a movable screen. It is a DSLR, and DSLR cameras can only be so small and so light without sacrificing quality or functionality. The battery life is great, which is true for most DSLR cameras!
Pros
Great beginner mode
4k video recording
Can take 1,070 photos on a single battery charge
Cons
Low amount of autofocus points
On-body controls aren't very ergonomic
Low continuous shooting mode
If you're looking for a great DSLR camera that won't cost a fortune, the SL3 might be a good option for you. It has a few more features than the T7 (above) that may be useful to you.
Released back in 2019, the G7 X Mark II is still very capable of taking beautiful photos. It is very small and lightweight. It has its own lens, so you don't need to worry about buying any lenses.
The lens on this camera has an aperture range of f/1.8 to 2.8 and a focal range of 24-100mm. You can take wide-angle and somewhat telephoto photos, all with a decent f-stop range. Cool!
Pros
Big tilting touch screen.
Super fast 20 fps shooting and 30 fps Raw Burst Mode
Lightweight and small enough to fit in a jacket pocket.
Cons
Performance in RAW mode is slow.
Battery life is a little lackluster.
The focus mode can be inconsistent.
Canon's PowerShot camera line is for beginner photographers who want a good quality camera but don't want to worry about interchangeable lenses. The size is the biggest selling point for me, to be honest.
This camera is able to perform in ways in which most smartphones can't. You'll get high-quality photos that are more than printable, at all reasonable sizes. You can capture photos quickly with a fast frame-per-second capture.
Coming in at right under $1,000 for the body alone, you'll find the Canon EOS RP. It's a full-frame mirrorless camera joining Canon's mirrorless family.
The mirrorless cameras are typically much smaller and lighter than DSLR cameras. They are mirrorless because, well, they have no mirror. The sensor can be found right behind the lens and the way in which images are captured is slightly different.
You won't have to sacrifice quality, because mirrorless cameras are capable of taking amazing photos and videos.
Pros
Fully-articulated touch screen
4k video
Great autofocus and tracking
Cons
Low battery life: You can expect about 250 shots per charge. There are a few power-saving moves you can explore.
One SD slot: For most people, this is okay. The more high-end photos have a second card slot that you can dedicate to video, or for backing up your photos.
No GPS. This is only important if you like to save location data to your photos.
Over all, the Canon EOS RP is a great choice if you want to break into mirrorless photography!
The M50 Mark II is a compact mirrorless camera from Canon. This camera is great for a lot of different beginners. Where it stands out is in its ability to easily shoot vertical video, livestream to YouTube and act as a computer web cam.
A lot of newer cameras are able to handle more modern video and streaming capabilities. However, the M50 Mark II is really affordable and small. This could be your dedicated streaming or webcam camera while you still have other cameras in the Canon lineup.
Pros
Great autofocus and face tracking.
Small, lightweight and still ergonomic. Plus, it has a touchscreen interface.
Good quality JPG and RAW image files.
Cons
No headphone slot for video.
1.5x on 4k footage.
EF-M lens mount system.
Overall, the M50 Mark II is a great camera for the technology-minded person. If you're into photo and video, then this could be a great option for you as a beginner. If you're only into photo or video, this camera will work great handling both.
Canon has a few different types of lens mounts. You'll find EF-M, EF-S and RF. There is nothing wrong with any of the mounts, and you can interchange lenses with different types of bodies using an adapter.
The only consideration between the lens mounts is if you have multiple cameras for which you want to swap lenses. I added the EF-M as a con in this situation, because I would expect this camera to be used more as a secondary body, because of its streaming and webcam capabilities.
The Canon EOS M200 is packed with features. You'll be able to take great high quality photos at 24.1MP.
This camera is really exciting because of its flexibility and ability to provide excellent photos and videos. Let's jump right into the pros and cons.
Pros
High-Quality Images: The Canon EOS M200 comes with a 24.1MP APS-C CMOS sensor and DIGIC 8 image processor. You'll benefit from high-resolution stills, a wide sensitivity range and minimized noise.
Versatile Video Capabilities: The camera offers UHD 4K video and in-camera 4K timelapses.
Advanced Autofocus System: The Dual Pixel CMOS AF uses phase-detection autofocus for quick, accurate and smooth performance. This is ideal for tracking moving subjects and ensuring sharpness in your portraits.
Cons
Limited Battery Life: The included LP-E12 battery only provides approximately 315 shots per charge with normal settings, which might not be enough for extended shooting sessions.
Slow Lens Included: The included EF-M 15-45mm f/3.5-6.3 IS STM lens may be slow for low-light conditions and has limited zoom range.
Limited High-Speed Continuous Shooting: The continuous shooting rate is 6.1 fps, which might be slow for capturing fast action scenes compared to some other models.
No In-Built Viewfinder: The camera lacks an in-built viewfinder, which might be a downside for some photographers who prefer to frame their shots using a viewfinder.
This is your camera if you want this many great features to play with, at a lower price tag. You can expect great photos, especially if you're shooting in JPG mode. It's an added bonus that you can also use this camera as a webcam.
For the hobbyist or beginner, you'll be more than happy with the Canon EOS M200.
Sony
Sony is the brand that I have the most experience with. I've been shooting with Sony cameras since 2016. Before Sony, I was shooting with Nikon.
I like Sony cameras because they are reliable and smart. I've never really had any issues while taking photos (or videos). Over the last few years, I've taken over 200,000 photos with all of my cameras!
Sony cameras are also known for their abilities to let you take awesome photos at night.
The RX100 line of Sony cameras is the equivalent to the PowerShot line of Canon cameras. These cameras are small, have their own lens systems and are full of features.
The RX models frequently get updated, but often the older models are good for most beginners and hobbyists who don't need the latest and greatest.
And, buying an older model helps keep your price down, while still getting you a great camera to use.
Because this is a compact camera, Sony added a few tricks to save some space. The viewfinder is a popup viewfinder. You'll probably end up using the rear screen, though. Or, at least I did, while I was testing this camera. There is also a secondary control knob attached to the front of the lens.
Pros
3-stop ND filter
Big sensor, considering the camera's size
Excellent attached lens
Cons
The battery isn't as strong as newer camera models.
The technology in the camera may quickly fall behind.
Potentially poor shooting experience, due to its size.
With this camera, you'll really enjoy the picture quality and its ability to slide into an oversized pocket while you walk around and explore during travel. Or, if you want a dedicated camera to casually capture some family portraits, you're covered too.
And by the way, I started using this tool called Narrative and it has been great to help cull large amount of portraits!
Sony a6000
The Sony a6000 is a staple of the Alpha line of Sony cameras. It's really starting to show its age, but it still holds up as a powerful photography camera.
Because it's one of the oldest cameras on this list, I recommend searching around and trying to find a used or refurbished deal. Most local photography stores should carry this used model.
I used to own this camera, and I really enjoyed using it. It falls in the APS-C line of Sony cameras. This basically means that the sensor crops in on the image before saving the image file. Full-frame cameras use the full size of the sensor.
This cropping is why the focal length sometimes doesn't always match the lens. For example, I have a 55mm Sony FE (full-frame) lens. When I attach it to an a6000, the focal length is closer to an 85mm lens than to a 50mm lens.
This camera is for you if you are looking to move into the Sony camera system and you want to experiment with a great mirrorless camera.
DPReview said it best, where, "The Sony a6100 is a 24MP APS-C mirrorless camera, aimed squarely at beginners and people who want attractive photos but don't necessarily think of themselves as photographers."
It's sort of the modern version of the classic a6000. If I were getting into photography and looking for my first mirrorless camera, the Sony a6100 would likely be my first choice. The price is right, the quality is great and it has enough features to do most of what I would need it to do.
Let's jump right into some of the pros and cons.
Pros
Amazing autofocus.
Good battery life for a mirrorless camera.
Great photo quality.
Cons
Hard-to-use menu. This is true for all of Sony's cameras.
I can't think of anything else!
The Sony a6400 uses the foundation from the a6100 and adds more features and capabilities. The body is pretty much the same and the lens system is identical.
The major differences are what is on the inside.
The autofocus is amazing, and with the a6400, you've unlocked real-time tracking. I use this feature on my full-frame Sony camera and I couldn't shoot without it.
With the Sony a6400, you get some great video features and fast frame-per-second performance. It's an all-around great camera that allows you to take beautiful photos and videos.
Pros
Autofocus. Autofocus. Autofocus. (🪲🧃).
Virtually no record limit when shooting video. And, 4k video.
Good battery life.
Customizable menu system.
Cons
No in-body image stabilization.
Only 1 SD card slot. You'd expect a camera with this amount of features to have 2.
Fujifilm
It's always a pleasure to shoot with Fujifilm cameras. The shooting experience is unique and unmatched by any other camera brand.
All of Fujifilm's cameras (well, all X-mount cameras) share the same-sized lens, so you can use the same lens throughout the entire Fujifilm camera body ecosystem. This is useful if you choose to upgrade your camera body: you won't have to ditch any of the lenses that you've acquired.
With most of Fujifilm's cameras, you can expect a high level of quality and consistency. When evaluating the differences, I always look for stand-out features that will help improve the photography experience.
The primary benefit, for me, is Fujifilm's picture profile settings. You can shoot in RAW + JPG and stylize your JPGs with ease. I would hardly need to edit my RAW files once I dialed in a picture profile that I liked.
The Fujifilm X-E4 is a rangefinder style camera. It's fairly lightweight. It's pretty much a giant rectangle (but in a good way).
From experience, Fujifilm cameras have a harder time getting the autofocus right (or, at least this is something I noticed when comparing the difference with my Sony cameras).
With the X-E4, you can expect the same level of autofocus with the flagship X-T4. So basically, for a much cheaper price, you're getting some of Fujifilm's top-of-the-line features.
The ergonomics can be a little rough with this particular model of camera. There isn't a deep grip that you'd find on other camera models.
If you're into the vintage rangefinder style of cameras, the X-E4 could be your best bet!
I am a big fan of the Fujifilm X-T30 II. I used to own the first version, the X-T30, and I really enjoyed my time shooting with it.
Most reviews claim that it is too small, but I never really had any issues with the size. In fact, the size was great because it fit into smaller bags like this one, and didn't take up a lot of space.
With the X-T30, you get the classic photography control dials that Fujifilm cameras are famous for. It's nice being able to quickly change your settings without having to hunt through a menu.
Overall, the quality-to-price ratio is amazing. You're getting a great value camera by choosing the Fujifilm X-T30 II.
Ricoh
Ricoh is a unique camera brand with a limited amount of options to sample from. You can see here by all of their product offerings. The Ricoh GR line of cameras are sleek and minimalist. They make great budget-friendly cameras because of the quality and affordability.
The Ricoh GR III Street Edition is a unique option for someone getting into photography as a beginner. On one hand, the 28mm lens is enough to capture most situations. It's also nice having a good fixed lens; you don't have to every worry about changing your lens.
On the other hand, the GR III Street Edition doesn't have as many features as other cameras on this list do. It's also not the cheapest option on this list.
Pick this camera if you like to stand out among the photographer crowd!
Nikon
Nikon was the first photography brand that I started shooting with, all the way back in 2004. I shot on a variety of film cameras, and I used to develop my own film as well!
When digital photography came out, it was an obvious choice for me to pick a DSLR because I was already familiar with Nikons, and they were fast to adapt.
Let's jump right into who the D5600 is for, and some considerations.
This camera is for anyone new to photography who enjoys the Nikon ecosystem. Nikon has solid DSLR camera options that skew more toward the affordable range.
The Nikon D5600 makes no exception to affordability and has a great ergonomic grip, good autofocus, touch screen abilities and great photo quality.
If video is an important feature to you, I'd suggest looking somewhere else.
You really can't go wrong with the D7500 if you're looking to get into photography and hit the ground running. You'll be coming in at right about $1,000, which puts this camera towards the upper limit of the "affordable" price range for beginners.
You can expect good image quality, good autofocus, 4k video features, subject tracking, fast burst mode and more.
Nikon cameras don't have the best WiFi transfer systems, and Snapbridge has a lot of room for improvements. While video is an improvement from other lower camera models, you can expect some focus issues and a crop while using 4k.
Nikon was a little late to the mirrorless game. Sony had a huge head start and (in my opinion) Nikon has been trying to catch up.
The Nikon Z50 is one of the first Nikon cameras to try and compete with some of the lower-end mirrorless camera options.
As an entry-level user, you'll find lots of different creative modes to test and experiment with. There are 20 creative picture modes and a handful of effect modes as well.
The features will be more like the D7500, and will come in at a little cheaper of a price tag. If size, weight and features are important to you, the Z50 could be a good fit for your beginner camera search.
Everything else
Photography happens in all moments. Sometimes you don't need a traditional camera to take good pictures. Let's check out a few other options for beginner-level cameras to consider.
I have the iPhone 13 mini and I bought it specifically for its cameras. I held onto my iPhone 5 for as long as I could. My next phone with the SE (2nd Generation). This phone was great, except for the camera. The camera was bad.
I decided to upgrade to the iPhone 13 mini because of how good the cameras are. I can have confidence that when I travel, I'll always have a good camera in my pocket, like when Becca and I take photos in cafes around the world.
The Pixel 6 is capable of taking great photos. I still use my Pixel 2 when I travel internationally. The camera is good, but it does show its age, especially in lower light. The Pixel 6 is one of the latest phones from the Pixel line up and is a great choice for you if you are an Android user.
With the cameras on the Google Pixel phones, you can take surprisingly impressive photos of scenery, cityscapes, portraits and of course, you can take great photos of food.
The GoPro is for someone who wants a small, durable, affordable and versatile camera. GoPros are not for you if you want to take photos of cities, people and landscapes.
GoPros thrive in adventure, beaches, water and sports; I used mine on a trip to Salento, Colombia. You can use a GoPro everywhere that you wouldn't feel comfortable bringing a traditional camera.
The Hero 10 is one of the latest models, and, well, this is the 10th GoPro. It's one of the most refined versions of a GoPro, and the audio and capture stability have improved greatly throughout all of the versions (this is good, because they used to be pretty bad, several years back).
The GoPro Hero 10 is a cool option for photography beginners if you're an adventurer.
And these are great, too!
Here's a quick list of some additional beginner-style cameras that might work for you. Best of luck in your photography journey as you start out!