Tom Bihn Shadow Guide 23: An Honest Review
Written by Dan
•
Updated on October 26th, 2023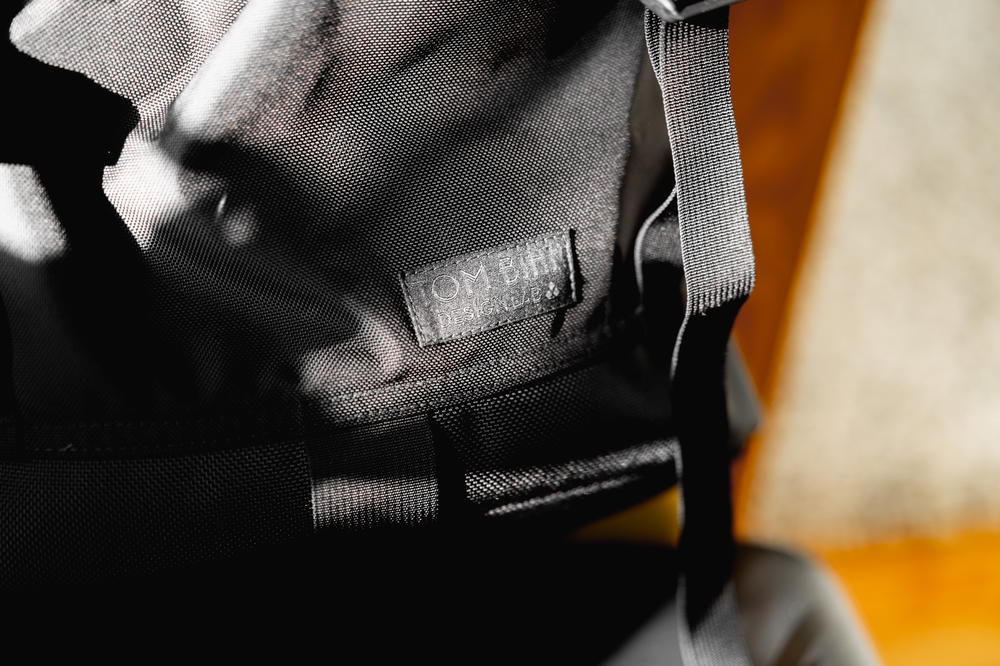 Is this the best top-loader backpack yet? Here's my honest review of the Tom Bihn Shadow Guide 23 backpack as a durable, versatile daypack and travel bag built to last.
This article may contain affiliate links. We earn a small commissions when you purchase via those links — and it's free for you. It's only us (Becca & Dan) working on this website, so we value your support! Read our privacy policy and learn more about us.
I've had my hands on the Tom Bihn Shadow Guide 23 since the beginning of 2021. Tom Bihn was very generous in sending me a bag to test, to put to good use and to experiment with.
I've tested this bag out for the past few months and have had great success in seeing how it holds weight, feels and works. I take my backpack gear very seriously, and so I was very happy to test out a new bag with some unique features.
Let's see how my new experience went with a use test of the Shadow Guide 23 backpack by Tom Bihn.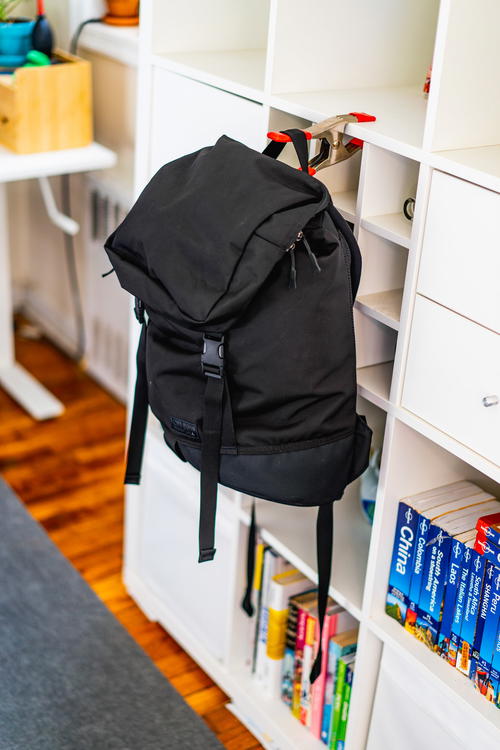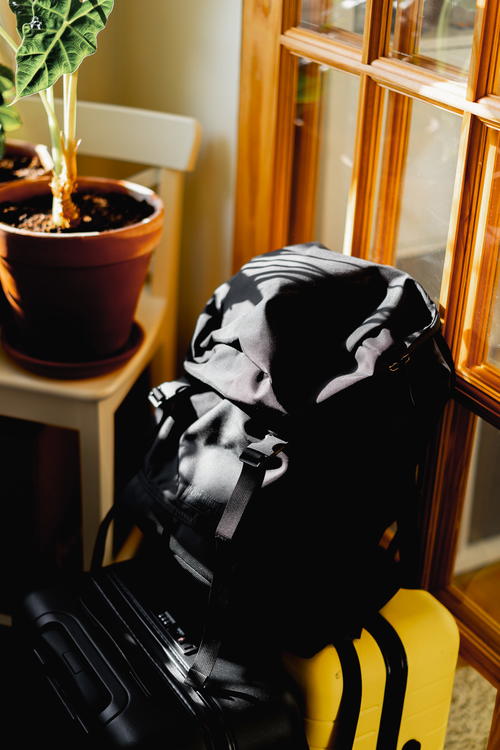 Is the Tom Bihn Shadow Guide 23 worth it?
Let's first go over some of the pros and cons to determine what makes the Tom Bihn Shadow Guide 23 a good travel or day bag, and where there is room for improvement.
Quality and Material
Like all of Tom Bihn's products, the quality is flawless.
The attention to detail and the materials alone make the Tom Bihn Shadow Guide 23 backpack an excellent choice for anyone seeking a lifetime backpack investment. The exterior, lining and bottom of the Tom Bihn Shadow Guide 23 are made from Ballistic Nylon, which is well-known for its durability and strength.
The straps on the Shadow Guide 23 are comfortable and the zippers are strong, which, again, is no surprise, coming from Tom Bihn.
The main cavity of the backpack cinches shut with a drawstring. I've had no issues with it opening unexpectedly, nor any issues with things falling out. Even if I forget to close it, or if I don't close it all the way, the front clasps are really strong and durable and will help to keep all my belongings inside.
For the technical specs and exact materials, I encourage you to check those details out on Tom Bihn's website.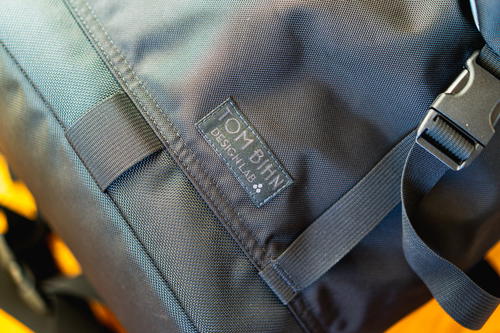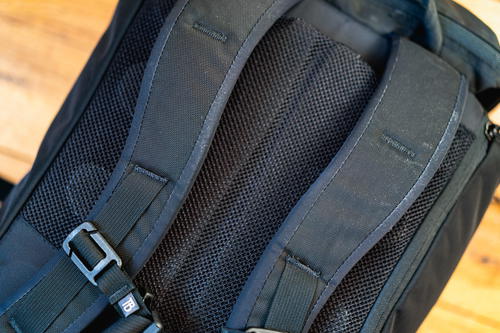 How does the top-loader style compare to a regular clamshell style?
The Shadow Guide is a backpack that works great when you need to put several large items inside it.
I went away on a two-week trip and I was able to pack away my clothes, laptop, mirrorless camera and an extra sweatshirt inside the Shadow Guide 23. I didn't need to access anything during my transit. If I had needed to access anything, it would have been inconvenient to have to take everything out to access whatever was on the bottom. That's a standard thing for top-loading backpacks, though.
With a clamshell style, you have access to everything in your bag if you need to grab something during transit. It's not as easy to throw some of your bigger items in.
There's a use case for a top-loader and a use case for a clamshell backpack.
I like a clamshell-style bag when I have a collection of small items that I want to keep organized. These types of bags also tend to have good organization within pockets. I'll store things like pens, notebooks, camera accessories, cleaning clothes, and memory cards.
With a top-loader, I like it for how simple it is. I'll throw a few large items inside and call it a day. It works great to be able to transport and support some of your heavier items comfortably, especially when you trust the quality and durability of the bag as a whole.
Disadvantages of a top-loader backpack
Like I mentioned in some of the top-loader vs. clamshell section, a top-loader starts to be less convenient when you need to organize a lot of small items. Generally, I like to not rely on a bag's organization system for my packing needs.
I like to pack several pouches that hold all of my smaller items. A few examples of these things are cables, cords and hard drives. Instead of having them distributed within the bag,
I like to keep them all in my Peak Design tech pouch. It makes for easy access to whatever I need while I'm on the go, and also can keep everything organized when I've reached my destination.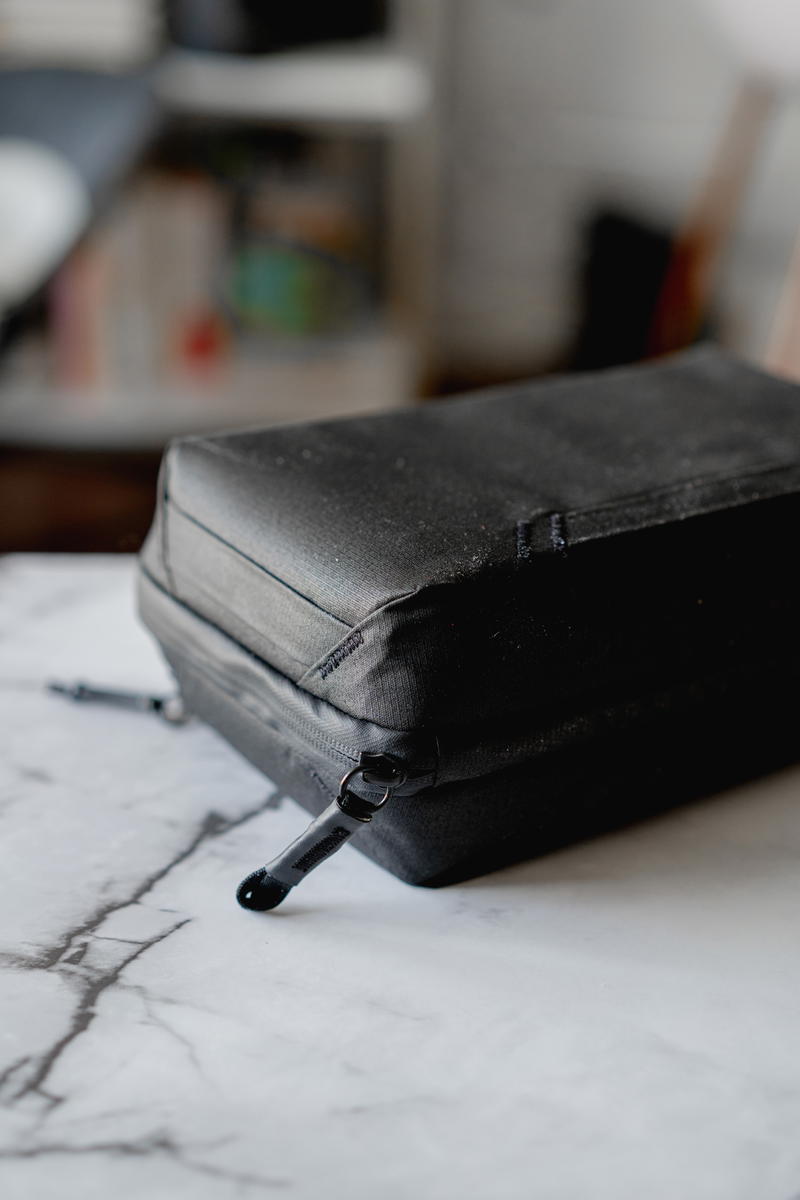 The worst thing is taking a trip, unpacking everything and then forgetting a charging cable or hard drive cable. Another disadvantage of the top-loader style of the Shadow Guide 23 is the lack of organization compartments.
The only cavity for organization in this backpack is the laptop sleeve. The top pouch contains a second compartment for stowing your quick-access items.
I found that a sweatshirt and a pair of headphones fit in this compartment perfectly. I did see that Tom Bihn designed the bag this way on purpose so that you can customize your storage compartments inside and not feel that the backpack dictates how to store your items.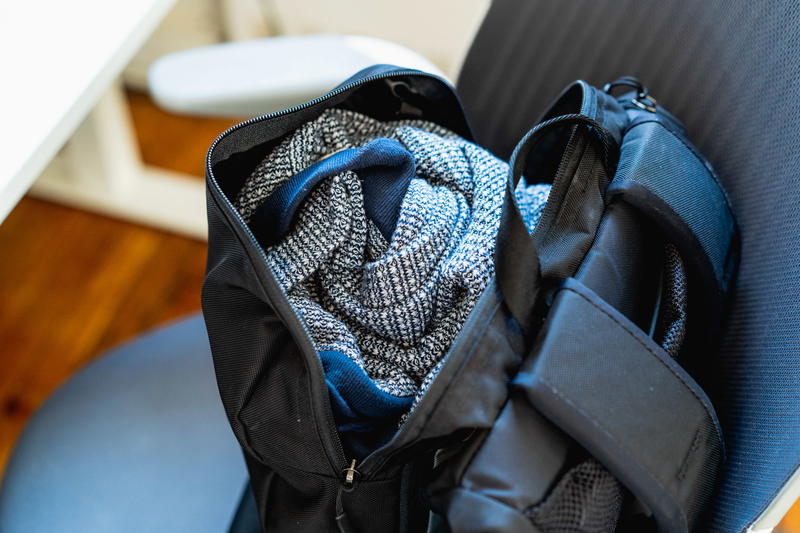 For this reason, take this bag for what it is: a backpack with a single large cavity that's good for taking a variety of bulky or soft/compressible items, such as a neck pillow for travel.
Helpful Tip
A packing cube would be a great addition to your daily pack in this bag, due to its versatility in the large cavity. I recommend packing cubes by eBags or Amazon Basics.
You don't want anything too heavy or too valuable in the top compartment. If theft is an issue for you wherever you are going or for wherever you plan to take this bag, it's easy for someone to quickly get access to this area without you knowing.
One last disadvantage of the design is that if something is too heavy in the top flip compartment, it can weigh down this section and make it more challenging to flip it back and reach the rest of the contents of the bag.
Why is the Tom Bihn Shadow Guide 23 great?
I can't mention enough how durable this bag is.
I've stuffed the Shadow Guide 23 full of heavy cans of food (I use this bag for groceries) and I haven't noticed any wear on the bag at all. After countless grocery trips, it's still like-new.
The straps are comfortable and it seems balanced. When I have 30 pounds of groceries inside, I notice the weight, but I don't notice any discomfort. I've done similar grocery trips in my Tom Bihn Synapse 25, and walking back from the grocery store isn't as pleasant. If you need to support the weight, you can use the sternum straps or the waist straps.
You can fit enough of what you need inside the 23L version of the Shadow Guide! For day-to-day use, like hiking, going to work and general travel, most of what you need can fit inside easily.
I personally picked the 23L because I have bigger bags reserved for longer trips or bulkier items. The 32L version of the Shadow Guide would be equally as good if you like the style, format and need more space.
One additional feature with the Shadow Guide is the back plate, which helps give the bag some structure. When the bag is empty, it's sturdy enough for you to carry around without the bag losing its shape.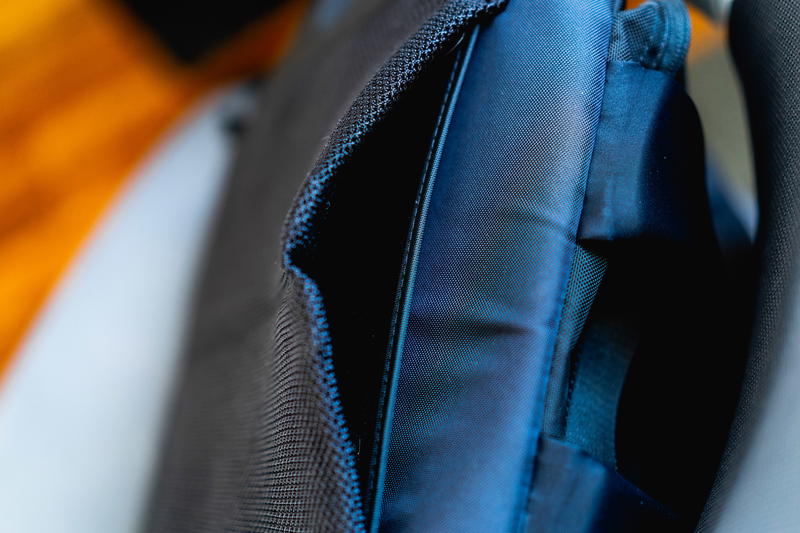 In which aspects could the Tom Bihn Shadow Guide 23 improve?
The top compartment seems a little too big for the main cavity of the Shadow Guide 23. When the bag is empty, it sometimes seems like the top compartment is swallowing the bag. You have to loosen the straps to make it look balanced.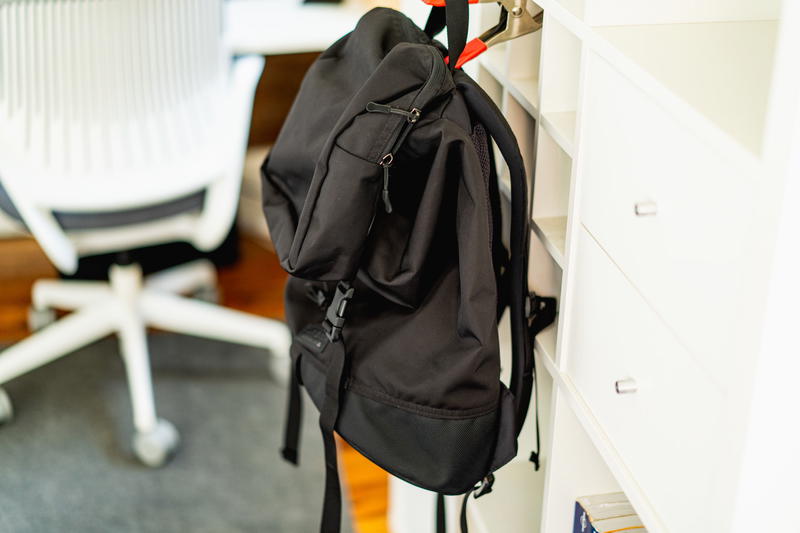 The rest of the things that I've observed are not the fault of the Shadow Guide, but are instead general things that I don't like about top-loaders and roll-tops.
I've found it hard to load this bag while standing, and have found it a little bulky to open and close the bag and move on. When I'm grocery shopping, I'll load the bag at the end of the checkout aisle as items are scanned.
Getting coordinated to close a heavy bag usually means placing the bag down and bending over to close both clasps. This is not really a big issue, and something unique to grocery shopping in tight NYC stores, but this is something that I've observed during my normal use.
How have I been using my Tom Bihn Shadow Guide?
As I've mentioned above in my improvements section, I've used this bag mostly for grocery shopping over the last few months. Without traveling as much, it's been the best way to get a feel for the bag and how it can apply to our travel lifestyle.
I did use this bag to go on a trip once, and got some experience regarding how it felt to travel with it for a trip on which I took my laptop and all the things I needed for working remotely on the road.
Oh and by the way, a 15 inch MacBook Pro fits (it's snug but it fits). The 13 inch MacBook much more comfortably.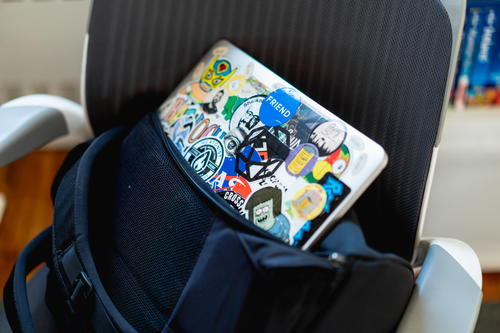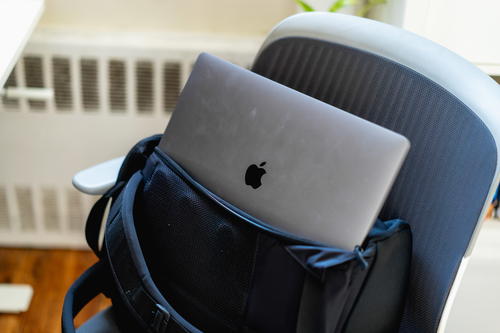 Helpful Tip
I've worked remotely both across the US and around the world. To see the best tips I can think of regarding how to work remotely and travel, check out our guide!
How I expect to use the Shadow Guide in the future?
Here are a few ways in which I hope to use this versatile backpack in my daily life and for travel:
I generally like my bags to solve multiple problems. With a trusty backpack like the Shadow Guide 23, I appreciate that it is durable, flexible and versatile.
In the future, I look forward to taking the Shadow Guide on some day trips and hikes. I think the top-loader design will help me organize what I want to bring and will help remind me to bring less wherever I am going.
I am looking forward to taking more trips via air travel, both in the near future, and with this backpack. I'm actually not sure how the Shadow Guide will hold up. On one hand, It's a great size to fit in the overhead compartment or fit under the seat in front of you.
On the other hand, if I want to access something that is on the bottom of the bag, I don't want to unpack everything to get something while I'm on a flight, bus or train.
Helpful Tip
Looking for new proven ways to save money on flights and airfare? The easy solution is to sign up for Going, the leading way to find flight deals and mistake fares, directly to your inbox. Use HALFHALF20 to get 20% off!
Comparing the 33L vs 23L sizes
I was given the option to test the Shadow Guide 33 or the Shadow Guide 23. Like I mentioned before, I chose the 23L version because I felt that it was a good size for an everyday bag and a daypack. I haven't been able to see the 33L version in comparison, but from other photos that I've seen online recently, it looks like it's not overwhelmingly big.
I think that if you were carrying things for more people (like your kids or a partner) or going on a trip for which this was your only bag, the Shadow Guide 33 would come in handy.
How to get your hands on a Shadow Guide 23
If you think this is the right backpack to add value to your life, whether you're looking for a sturdy bag for everyday carrying or a bag to get you through some long travel, you can head to the Tom Bihn website and pick up your own Shadow Guide 23.
Then, let me know how it goes for you! I hope you find this backpack to be as much of a value-add as I do.
Enjoyed our article?
Consider supporting us! We're a 2-person team (learn more about us here) and your support enables us to create quality content. Thank you!