Sony A7 III Vs. A7 IV (Photographer's Guide)
Written by Dan
•
Updated on September 10th, 2023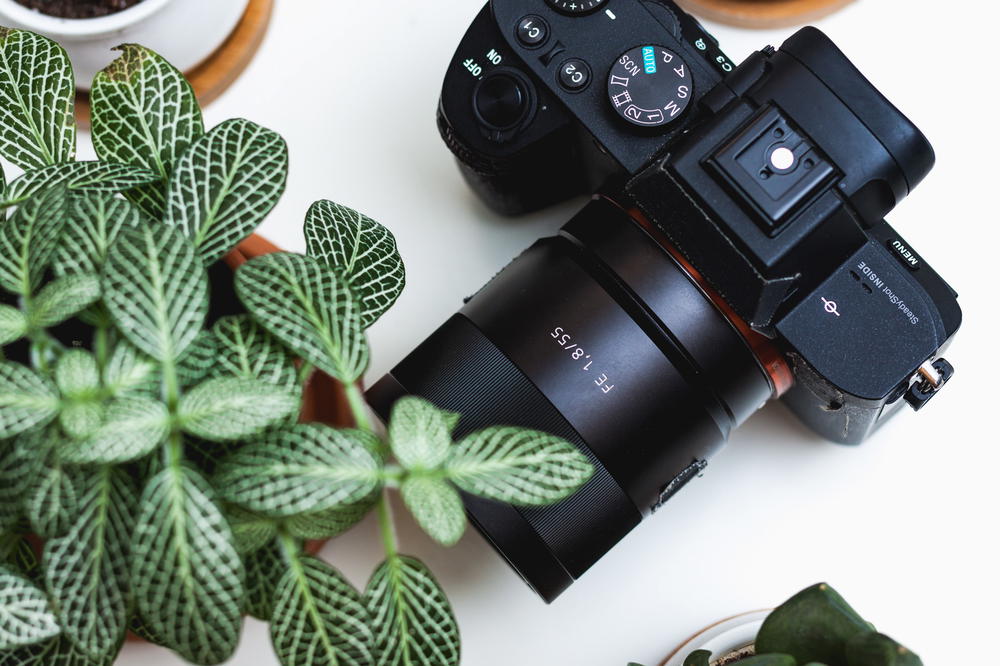 In comparing Sony cameras, I'm rating the Sony A7 IV vs A7 III, discussing the Body, controls and physical features, body style, Image capture & performance and EVF resolution.
This article may contain affiliate links. We earn a small commissions when you purchase via those links — and it's free for you. It's only us (Becca & Dan) working on this website, so we value your support! Read our privacy policy and learn more about us.
Table of contents
Close table of contents
Sony updated the Alpha 7 line-up of cameras. The Sony A7 IV and the A7 III are a little more than three years apart in terms of release date.
Having shot with the Sony A7 cameras since 2016, I've gotten really used to what they are capable of, the strengths of each and their weaknesses.
The A7 III was a huge leap forward from the A7 II. The updated battery alone was worth the switch, let alone countless physical upgrades.
In this article, I'll share some specs and compare the differences between the A7 IV and the A7 III. You'll be more informed to know which camera model will work for you.
I should also mention that I won't be discussing video, as I primarily shoot stills with my Sony A7-line of cameras.
This Sony A7 IV vs A7 III guide will go over all of the best and most notable photography features, and if a particular feature is worth switching to the newer A7 IV from the A7 III.
Let's jump right in!
Biggest differences between the A7 IV and the A7 III
Without getting into too much detail, here are the 'Cliff Notes' for what is new with the A7 IV, in comparison with the A7 III.
New flip-out screen
Upgraded body (to match the A7S III)
33MP sensor
10-bit HEIF image capture
Better Bluetooth connectivity
CFexpress Type A cards support
Updated menu
Higher resolution viewfinder and rear screen
Price difference of $500 more than the A7 III
Slightly shorter battery life
If any of these features are deal-breakers for you, well, then there you go! Enjoy your new Sony A7 IV.
Body, controls and physical features
In this part of my review, I'll go into some of the specifics about the differences between the body, UI, controls and usability of the Sony A7 IV vs the A7 III.
Body style
The A7 IV has an updated body style that is more like the A7S III. It has more of a grip built in, which makes it easier to carry and hold.
I don't have any negative feedback for the A7 III. It's been fine for me, and I've felt like the camera is going to fall. For extra safety, I do like to use the Peak Design Cuff.
The biggest improvement to the body is the ability to have a full articulating rear screen (the tilty-flippy kind).
There are some other smaller improvements to the joystick and dials. I am excited about the joystick update because I sometimes have a hard time directing the right focus points while using my Sony A7 III.
The dial that allows you to switch from P, A, S, M, etc., now has a secondary dial underneath, and it allows you to switch among photo mode, video mode and S&Q mode.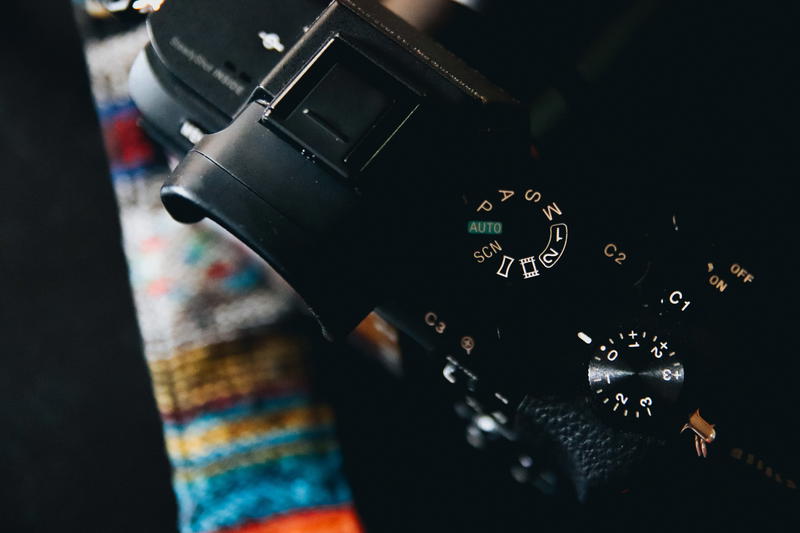 The new menu system
I am really used to the Sony menu on the A7 III. Because I have been using the menu for a few years, I know where everything is. I don't think that means that the menu system is good, though.
The Sony A7S III introduced a new style of a menu that is much easier to understand, find things and use, overall.
If you are interested in seeing the menu, check out this video.
I am sure that Sony will have a firmware update available soon to allow the Sony A7 III to use the new menu system.
Image transfer to your phone
I've been using this feature more and more with my A7 III. During client shoots with my photo business @halfhalfphoto, I like to send a few of my favorite shots to my phone, and edit them quickly in Lightroom.
Clients absolutely love to see quick previews and I love sharing them. As I leave my client after the shoot, I can provide 1-2 quick edits by text message that get them excited to see their full deliverables 1-2 weeks later.
With the current setup, I need to open image transfer, connect my camera to my phone and send an image, one at a time.
If I have a lot of down time, I'll send a bunch in a batch.
But every time I want to send some photos, the connection time takes a bit of time and I need to connect to the WiFi that my camera outputs, kicking me off whatever WiFi network I may be on.
Maybe there is a better way, but I haven't found it yet.
The A7 IV has a constant connection with your phone! If this feature is important to you, it might be worth the upgrade.
You only need to pair your camera with your phone once, and once paired, you'll be able to send photos much faster than before.
Ability to close the shutter when the camera is off
If you're like me, you hate it when you get dust on your camera sensor. These days, I am finding myself mostly shooting with one 55mm lens. I can't seem to find a reason to change it!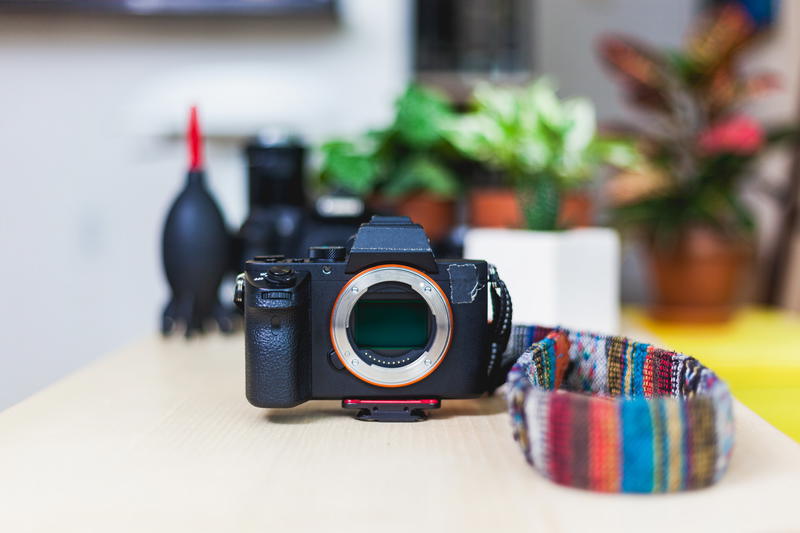 That's lucky for me, because my sensor is almost never exposed.
For times when I do change my lens, I am really careful not to get any dust onto the sensor because it can be annoying to clean.
I made a video going over how to clean your sensor. If you prefer, you can read the text version of how to clean your camera sensor instead.
On the A7 IV, you can actually close the shutter when the camera is off. This would allow you to prevent anything from sticking to the sensor while you have a lens off.
I hadn't seen that feature anywhere, so thanks to DPReview for sharing that tip!
Electric View Finder (EVF) resolution
I've noticed recently that I have a hard time seeing if a photo is in focus from the EVF alone. Maybe my eyes are getting worse? I hope not!
The A7 III doesn't have great specs for its viewfinder. In fact, when choosing the A7 III, I thought about whether it was worth switching to the A7R line because of the EVF resolution (or not).
The price jump between the A7 III and the A7R IV was too high (about $1,500) and that wasn't worth it for me.
But, the price jump between the A7 III and the A7 IV is only $500, so maybe that is enough to switch over.
In terms of specs, the A7 III has a 2.36m-Dot resolution EVF and the A7 IV has a 3.68m-Dot resolution EVF with 120fps refresh rate. This is a huge improvement in my mind.
Both of the cameras have a 3-inch LCD screen. The A7 III has a 922k-dot resolution screen and the A7 IV has 1.03m-dots. There's only a slight improvement here.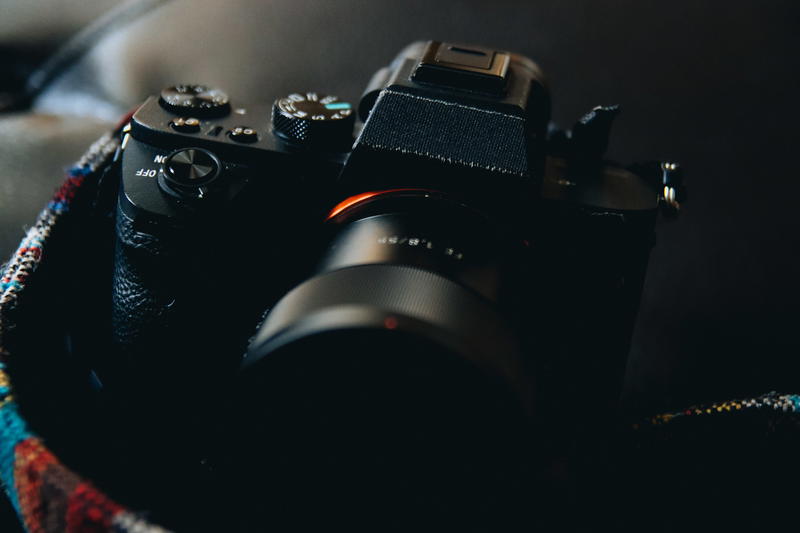 Image capture & performance
The key difference between both cameras is the amount of megapixels they shoot. The A7 III has 24MP, and the A7 IV has 33MP.
The sensor
The sensor is different between the two. The upgraded A7 IV sensor has more of an impact for video than photos, I believe.
From a photo-taking perspective, I don't think you'll notice much difference in quality. You'll get more resolution, which is great. You may see a slight improvement in low-light performance, as well.
10-bit HEIF stills
You can now shoot in the HEIF file format. It stands for High-Efficiency Image File. It's what the iPhone sometimes uses.
It's nice this is an option, alongside the formats of JPG and RAW.
I mostly shoot in RAW, and I don't have much need for any other format. If you use your camera to shoot in JPG mode, this might be worth exploring, as it may make the files smaller and give you more flexibility with your shooting and editing.
Autofocus
The autofocus system has a significant upgrade, mostly around being able to track human eyes and even the eyes of animals.
There are a lot more autofocus options, so there's a lot to experiment with and understand how it can work with different situations.
I personally think the autofocus on the A7 III is ok. I have back-button autofocus set, and it has done an okay job so far.
I've had issues with it recognizing faces with masks sometimes. I'd be really interested to see how the A7 IV performs while people are wearing masks or some parts of their faces are covered.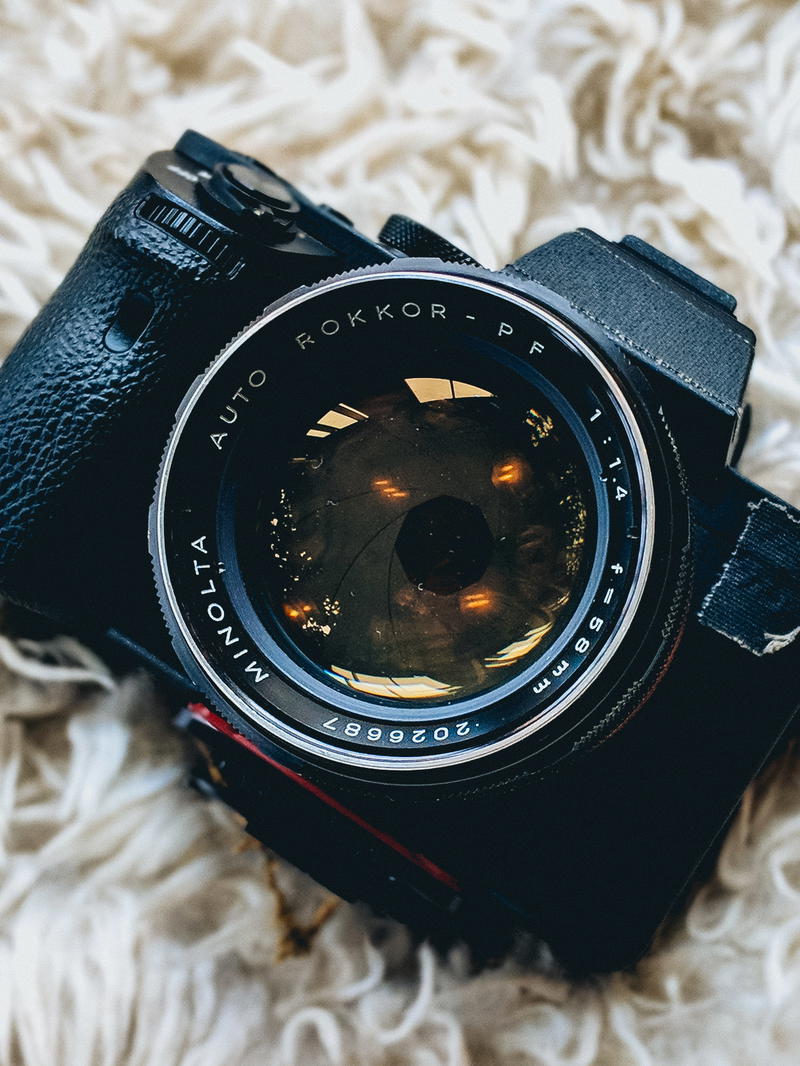 Flash
If flash photography is important to you, the A7 IV has a 50ms faster flash sync: 1/250 vs 1/200 between the A7 IV and the A7 III, respectively.
Sony claims that there is a reduced lag and has a few updates around AWB, and updating the flash settings with a transmitter.
I haven't shot much with flashes using my A7 III, so I can't speak positively or negatively as to if these are good, significant updates or not.
Everything else
Overall, I think this is a solid upgrade for a Sony camera. I don't think that these updates are enough for me to want to switch at this time, though.
If I were buying a new camera and had a decent budget, I think starting off with the A7 IV would be a great option.
If you are trying to save money, the A7 III is still a great camera, and should perform well for years to come.
If you do happen to shoot video and you made it this far in the article, here are a few great features that I think are nice to have.
If I were shooting more video, I think these would be significant updates that would make me want to switch.
Ability to shoot in 4k/60. You'll see a crop, though.
Eye AF is usable in video mode.
You can live-stream with this camera.
10-bit capture and the ability to shoot with S-Cinetone.
Focus breathing compensation.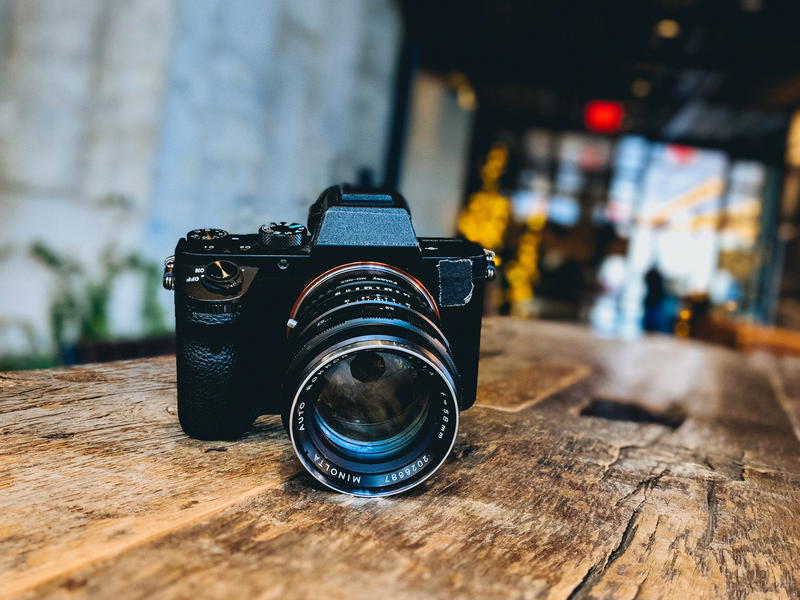 Enjoyed our article?
Consider supporting us! We're a 2-person team (learn more about us here) and your support enables us to create quality content. Thank you!