Best E-Mount Lenses for Sony Cameras
Written by Dan
•
Updated on September 19th, 2023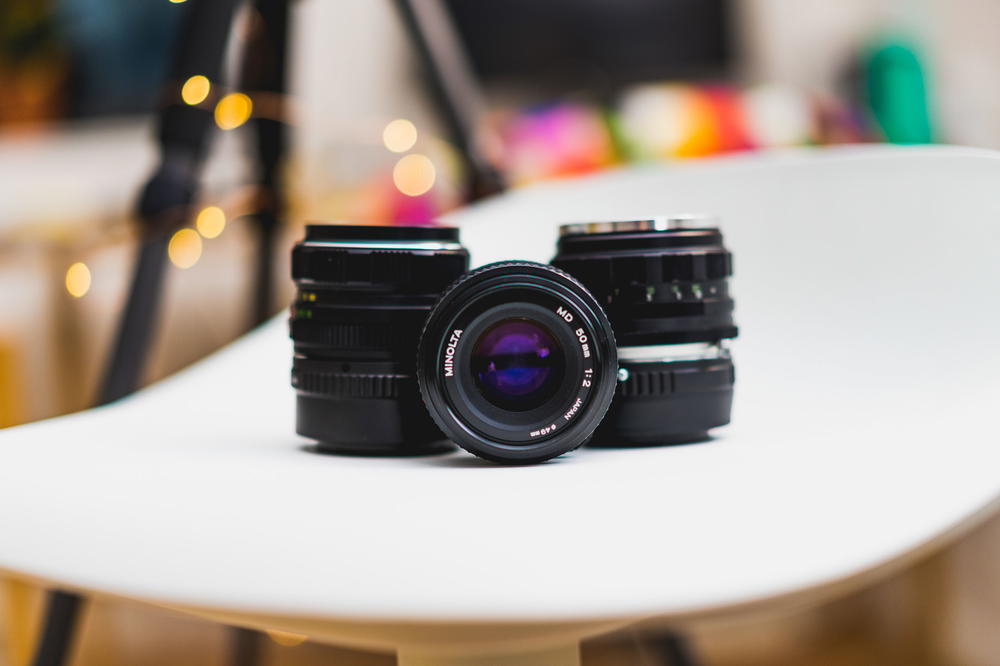 Here are our top picks for the best versatile Sony E-Mount camera lenses. If you want a lens that'll handle multiple scenarios, environments, occasions and setups, check out our list of best lenses for photographers.
This article may contain affiliate links. We earn a small commissions when you purchase via those links — and it's free for you. It's only us (Becca & Dan) working on this website, so we value your support! Read our privacy policy and learn more about us.
Table of contents
Close table of contents
I believe that a lens is more important than the camera. Without a good lens, you can be using the best camera in the world and still take photos that don't look quite right.
Whether you are at home taking photos of friends and family, or traveling the world, choosing the best lens is challenging! There are so many choices that make the selection process very overwhelming.
I've listed out my favorite picks for the Sony E-mount and Canon EF-S because I shoot with a Sony and Canon system. I wanted to provide you with a selection of lenses that are versatile enough to get you through almost every situation you'll encounter.
This is my favorite lens. It's on my camera all the time because it looks great, takes sharp images and is amazing! It's one of the sharpest lenses that I've ever used and 50mm is the perfect focal length for normal day-to-day photography.
This Sony 50mm lens performs really well in low light. It is designed for a full-frame sensor and makes for a good upgrade from a kit lens. This is one of my favorite portrait lenses and you'll see sharp photos with nice bokeh when you shoot faces or objects with this lens. It is designed for the Sony E-mount. This is a great alternative option when comparing with the Sony 55mm f/1.8.
This lens is a great addition for your Sony E-Mount camera. Because it shoots at f/1.4, you're able to take this indoors and shoot in darker locations. Concerts, events, weddings are all times when this lens excels.
You can take this outdoors and shoot the stars and get great results when stopping down to f/1.4. \n\nBecause it is 35mm, you're able to get a wide enough landscape to show some decent foreground and midground elements. Rokinon has been producing quality lenses for a number of years and every iteration they come out with is better and better.
This Sigma 16mm lens is my favorite pick for Sony APS-C cameras. I got a good deal on it, and it hasn't left my Sony A6000 since its first picture. It's super bright so you can take in indoors, at events and during night shoots. It's a good focal length for street photography and landscapes. I'd stay away from portraits because you'll get a bit of distortion around your subject. If you have an APS-C Sony camera, this lens is a good pick.
I reviewed the Sony 24-70 f/2.8 G Master courtesy of my friends at Focus Camera. I was hesitant to travel with this lens because it was so big and bulky. I quickly got over that when I started shooting with it. Every picture that I took was unique, and I enjoyed being able to stop down to f/2.8 during some scenarios. It came with me it all over the world and almost never needed to switch lenses.
For a budget pick, check out the Tamron 28-75mm F2.8 G2.
The Sony 24-70 f/4 is one of my favorite lenses. Because of its size and price, it's an easy choice if you're looking for a walking around lens. I've found that it's not super sharp at f/4, so I reserve to use it when I want to shoot video or don't need a low aperture. I enjoy having the option to shoot wide and semi-telephoto with only one lens.
The Sony 24-105mm f/4 has always been an 'Oh. I wish I had this lens' type of lens. It's like my Sony 24-70mm f/4, but it reaches even farther at 105mm. If I traveled with only one lens, this would be my pick if I was in the market for one.
The Sony 85mm f/1.8 is one of my favorite lens that I don't own. Update, I actually do own this lens! I've been interchanging it with my 55mm f/1.8 and it's truly an amazing combo.
I've watched countless videos and read so many reviews about this lens. I think 85mm is such a great range and Sony seems to have done a fantastic job with this 85mm. I've heard that it's almost the same quality as the G Master version at more than half the price.
How do you pick a versatile camera lens?
Why are prime lenses better than zoom lenses?
I prefer prime lenses over zoom lenses. Prime lenses are usually smaller, more affordable and sharper. A prime lens has one job and that job is to shoot at a specific focal length.
It makes the overall shooting experience much more enjoyable and allows me to focus on everything else around me and not what focal length I am shooting at.
I typically don't shoot with zoom lenses because some have variable apertures, are a bit heavier and are more expensive to get a constant lower aperture.
Ultimately, the choice is yours! Zoom lenses are good for beginners or someone who wants the most amount of versatility. Prime lenses are great for someone who wants to keep their costs down, want sharper photos and care to have a lower aperture.
As a travel photographer myself, having a small camera profile is a win when you're shooting street photos and want to look more low-key.
I've found that only bringing a 50mm lens with me for a day has been more than enough.
How to travel with lenses
When you bring cameras and lenses while you travel, it's important to protect them when you pack your bags for the trip.
I like to travel without checking any bags through when I fly. I carry-on everything! Because of this, I have all of my camera stuff with me on the airplane and can be a little less cautious about having a lot of padding in my camera bag.
When I fly, I also like to put my overhead bag (especially if my camera stuff is inside) on the opposite side of my seat, so that I can keep an eye on the overhead. In the rare event that someone goes into my bag, I'll be able to see what is going on.
If you do check your bags through, and you have lenses, be careful! I would advise against this, but you can try a couple of precautionary things to protect your gear.
Traveling with lenses: Get a lock for your camera bag
If someone is going to go through your bag, the best thing that you can do to try and stop them is add a lock. You'll need a TSA-style lock. It's not a bulletproof plan, but it will make it one step harder for someone to open your bag.
With a TSA lock, the benefit is that if the TSA does need to get into your bag, they will have a special TSA key that won't break your lock. Any other lock that's not TSA-approved doesn't have this benefit, and you'll wind up with a broken lock or a broken bag.
Lens hacks: Use a lot of cushion around your lenses
Bags go on a journey when you check them. They're thrown, tossed and trampled during their journey from the check-in counter bag drop to under the airplane and down again on a baggage claim.
The best thing that you can do is try and protect your lenses by padding them with a lens case.
A new product I'm using is the KUVRD Universal Lens Cap. It's a soft lens cap that's versatile enough to fit a few different types of lens bodies. It's lightweight and packable, which are two key features that make it great for traveling.
If you haven't gotten around to purchasing a special lens case, you can use your clothes or something soft. Depending on the size of your lens, you can even put them in a shoe or a sock.