19 Best Photoshop Alternatives for Photographers
Written by Dan
•
Updated on September 6th, 2023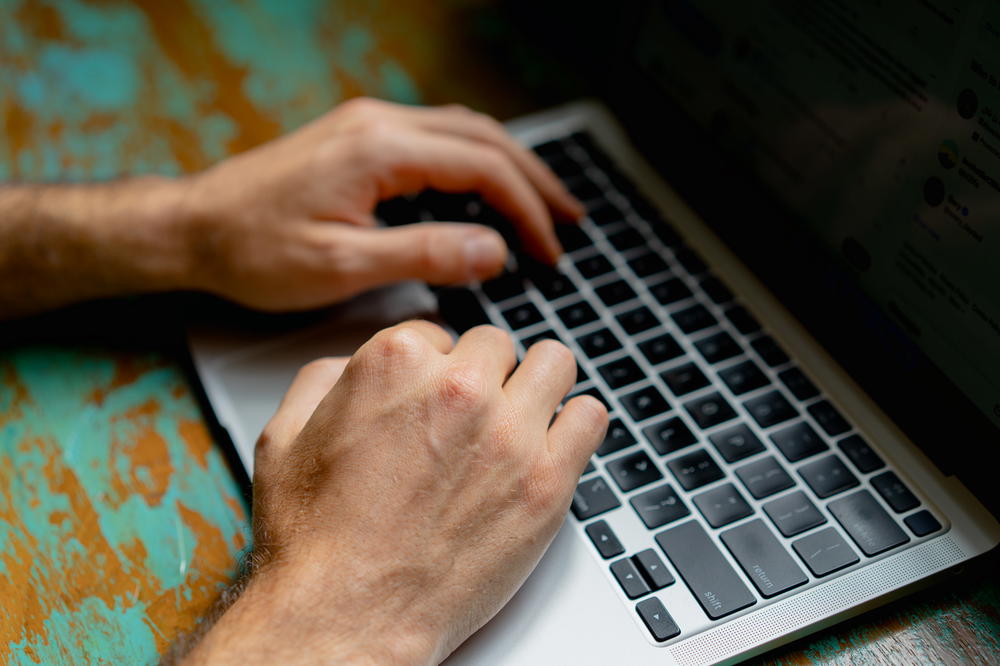 What are the best Photoshop alternatives for photography (photo editing), graphic design and art or drawing, for use in your business? Here's my list of online Photoshop replacements.
This article may contain affiliate links. We earn a small commissions when you purchase via those links — and it's free for you. It's only us (Becca & Dan) working on this website, so we value your support! Read our privacy policy and learn more about us.
As a photographer, Photoshop is a powerful tool to have. The possibilities are endless for manipulating your photos in lots of creative ways. Until recently, there wasn't a lot of competition for Photoshop.
In this article, we're going to be looking at alternatives to Photoshop for anyone who's not ready or interested in Photoshop as a creative tool.
Before diving into the different tools and competition, first, I'd recommend thinking about how often you use Photoshop and which types of things you use it for.
I see three main buckets of creative work for which you can utilize Photoshop:
Photo editing and photo retouching
Art and drawing
Graphic design
In this article, I'll cover alternatives to all three of these above buckets, and explain what you can expect with each tool. As a photographer, the photo editing and retouching are the most important, but part of your photography business may require you to spill into the other creative workflows.
For me, I use Photoshop for photo resizing, clone stamping and content-aware fill. I'll rarely use any options from the filters or even the RAW editing.
I use Lightroom for almost all of my photo manipulation. Especially now that Lightroom has excellent subject masking, Photoshop has a little less value for me personally.
It's a pretty easy decision for me to cut Photoshop from my Creative Cloud plan because I might go a few weeks without ever opening it.
Let's jump right in to some of the Photoshop alternatives out there, and how any of them can help improve your photography.
I use Canva all the time, and it is an incredibly powerful app and website. You can design layouts, social media assets, presentations and more. As a direct Photoshop replacement, it can help you create design assets like business cards and social media asset templates.
For presentations, you can quickly create charts and graphs that can help you quickly visualize your data.
Canva includes a photo editor, which will allow you to make basic edits, like brightness, contrast and a various effects. There is even a background remover built in!
Photopea
If you haven't seen or heard of Photopea, well, check it out.
It's pretty much a Photoshop clone in the browser. For basic photo editing and filters, Photopea is an obvious choice for you to try.
You can import a variety of different file types. This is perfect if you are working with another designer who sends you a PSD, and you don't have Photoshop.
For advanced users, you can leverage the API and write custom scripts to speed up your workflow.
Pixlr
Pixlr is a comprehensive tool that will fully edit, crop and adjust your photos. In addition to having a full suite of editing tools, it can also be used to draw, add text and use existing design templates.
Pixlr is a web app, and there are two destinations to check out:
The photo editor is actually really similar to what you can expect with Photoshop. You have selection tools like the magic wand and the lasso tool. You'll have tools like the clone stamps and dodge and burn.
Gimp
I remember using Gimp on Linux over 15 years ago. It's been around for a long time and has had time to mature into a solid Photoshop replacement.
It's available on Mac, Windows and Linux. There are a ton of photo features that match Photoshop, and you can work with virtually every file format.
If you're looking to get into photo editing and other graphic art, Gimp has some tutorials that you can follow.
Check out Gimp and see if it's for you!
Affinity Photo
Affinity Photo is professional-grade software that allows you to make high-quality edits to your images.
You can do things like focus stacking, panorama stitching, edit your RAW files and more. It's really designed for the photographer in mind and will help you achieve the best image possible.
It supports PSDs and large files. The large file support is critical if you shoot on a high-resolution camera.
It's a really capable tool and I highly recommend checking it out!
Polarr
If you're looking for basic photo filtering, and you've used Photoshop for this in the past, then check out Polarr.
It's a straightforward tool in which you can apply filters to photos, add text and make a ton of photo edits. The app makes things simple, and provides a lot of sliders and buttons to help simplify your workflow.
Polarr really shines with its photo filters. The Pro version contains even more filters that you can check out and use to give your photos an attractive spin.
DXO
DXO is professional-grade software with a lot of "a la carte"-style programs that you can layer on, to make a complete workflow for yourself.
The DXO software is for serious professionals and hobbyists looking to improve their photography. Even if you are a Photoshop user, DXO fills in a lot of gaps that Photoshop wasn't able to reach.
The PhotoLab product has so many features worth checking out like incredible lens corrections, de-noising technology and a photo library tool to help you stay organized.
Pixelmator Photo
Pixelmator Photo catches your eye with an Apple-like website design. It will only work on your iPhone and iPad. It provides the ability to edit RAW files, make non-destructive photo edits, manage your photo library and quickly edit your photos with presets.
Check out Pixelmator Photo if you're looking for an iOS app that has some great photo editing capabilities. It's a fair stand-in for Photoshop.
Luminar
Luminar is really interesting and provides some of the advanced Neural Filters features that are somewhat new to Photoshop.
With Luminar, you can augment the sky, retouch portraits, change the mood and so much more. It takes a lot of the manual effort out of "Photoshopping" a photo by providing you with tools behind this tool's AI.
Luminar is an inclusive tool, because if you happen to continue to use Photoshop or Lightroom and you enjoy using Luminar, they have plugins for Photoshop and Lightroom as well.
Sumophoto
Sumophoto works directly in the browser. It's a simple interface that has a small amount of options. The options that are included are mostly useful.
There are four main control panels in which you can make your edits, or see information about the photo that you uploaded.
Adjust
You'll be able to make your photo adjustments here. The basics are all here, like being able to change exposure, brightness, contrast, highlights, shadows and more.
There is no curves or levels, which I find useful for manually adjusting the white and black points on photos.
Filter
To be honest, in my use of this one, I didn't find the filtering particular useful, especially because other Photoshop alternatives in this list have much better built-in filter modes.
Crop
The crop mode is useful. You can flip, straighten, change the orientation and crop. There are a few presets for social media posts, like Instagram feed and story moments.
Info
This panel shows you EXIF info about your photo. The tool makes it really easy to see your photos' metadata if you need to pull anything from it.
Capture time and settings (like shutter, and aperture) and the camera model are usually helpful EXIF settings to check out.
Krita
Krita is going to be your tool for the art aspect of Photoshop. You'll have access to brushes, vectors, text, layers and more.
If you use Photoshop to make art, Krita would be a useful tool to consider.
VSCO
VSCO is a classic iOS and Android app that will let you beautifully filter and share your photographs. VSCO can provide all of the tools you need to edit your mobile photos.
Sometimes, I'll send a picture from my camera directly onto my phone and edit it with VSCO. It's a great way to quickly share a photo with a photography client in real time.
Note that a lot of the presets come in the paid version, but no worries, because you can use around 10-12 preset filters for free.
The app takes a little bit of time to figure out because it's low on text and heavy on icons. I encourage you to play around.
Picmonkey
Picmonkey (by Shutterstock) will provide you with tools to create social media and brand assets. It's similar to Canva in the way that it's more of a graphic design tool first, and a photography editing tool second.
If you use Photoshop to create more graphic assets, this might work well for you.
The photography tools will give you access to basic filters, crop modes and the ability to remove the background. If those are the only things that you are looking to do, check out a few other apps on this list.
Procreate
Procreate is the tool for digital art on the iPad. Pair this with the Apple Pencil, and you have a winning combo.
If you've been drawing with Photoshop, and you haven't tried Procreate, I highly recommend trying it out!
You will have access to layers, brush strokes and all of the tools that you need to create all types of illustrations, paintings, icons and more. It's really great as an alternative to traditional Photoshop.
Inkscape
Inkscape is an interesting option because it is free and open-source. It'll work on your Mac, Windows or Linux computer. It's probably closer to Illustrator for the target audience, if I'm being honest.
However, as someone who has never fully learned Illustrator, I will often still use Photoshop for some of the vector illustrations that I rarely create.
If I'm considering a tool to help with anything vector-related, Inkscape would be a great option.
Sketch
Sketch is mostly used for web, UX, UI and product design. The actual photo editing tools are almost non-existent.
You may use Sketch for other parts of your creative business, like creating a mock-up of your portfolio, or maybe designing some graphics to use on social media.
Note: Sketch is only available as a desktop app.
Figma
I use Figma regularly. It's web-based and also has a desktop app. Its top feature (in my opinion) is being able to collaborate in real-time with other users.
As a photographer, you wouldn't replace Photoshop with Figma by any means. I think Figma can be used to actually improve your photography if you use it as a collaboration tool.
Something that you can use Figma for is in critiques. You can drop in your photograph, and then write notes or circle areas to edit.
Remove.bg
Remove.bg, well, removes your background. If your primary Photoshop use case is removing the background, then here you go: try Remove.bg.
Cleanup.pictures
Cleanup.pictures is pretty self-explanatory: it cleans up your pictures.
It can intelligently remove some of those unwanted objects from your photos.
Think of it as a content-aware fill replacement. It does a great job and it works in your browser. Awesome!