Best Affiliate Programs for Travel Bloggers
Written by Dan
•
Updated on September 6th, 2023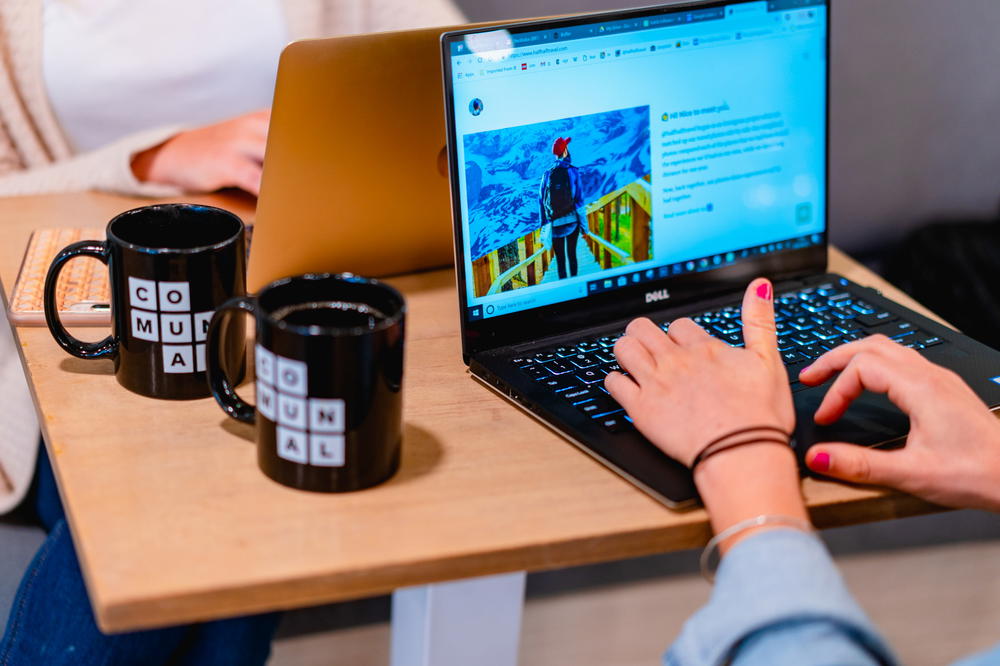 Discover top travel affiliate programs in 2023! Boost your income as a travel blogger or influencer with the best brand partnerships in the industry.
This article may contain affiliate links. We earn a small commissions when you purchase via those links — and it's free for you. It's only us (Becca & Dan) working on this website, so we value your support! Read our privacy policy and learn more about us.
Table of contents
Close table of contents
If you're an aspiring travel blogger or if you're a seasoned travel blogger looking to join more affiliate programs to round out your website, we've got you covered.
For years now, we've been searching for travel blogger affiliate programs that check a few boxes:
Rate of payout
Ease of use
Product we can stand by
Legitimate brands we want to represent.
We researched all of the top affiliate programs for travel bloggers and compiled the list below.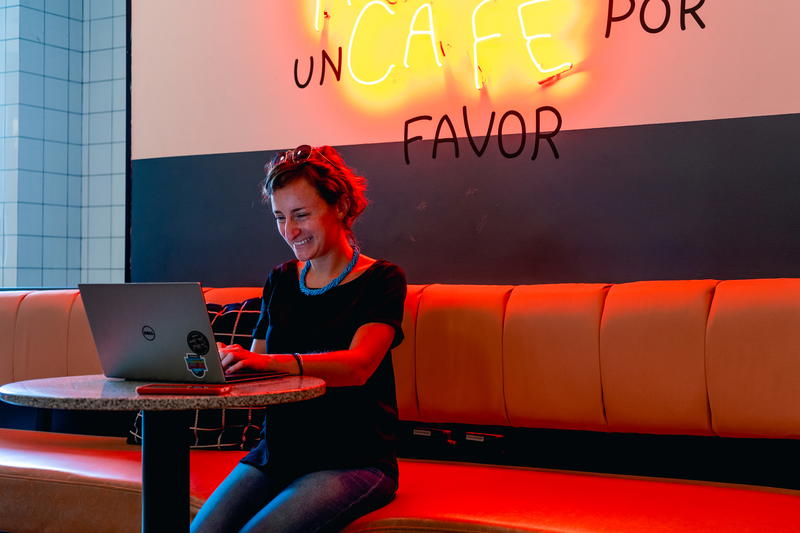 Start here for the travel brand affiliate networks
Affiliate networks are the best first place to start when looking for ways to monetize your website or blog with affiliate programs to grow your income.
In general, an affiliate network contains many excellent affiliate partners or brands to work with.
The affiliate network will act as a connector between you and a company that wants its product represented by influencers or bloggers in a particular industry or field.
After a short application process, you can begin working with affiliate managers of companies and start earning commissions on a regular basis.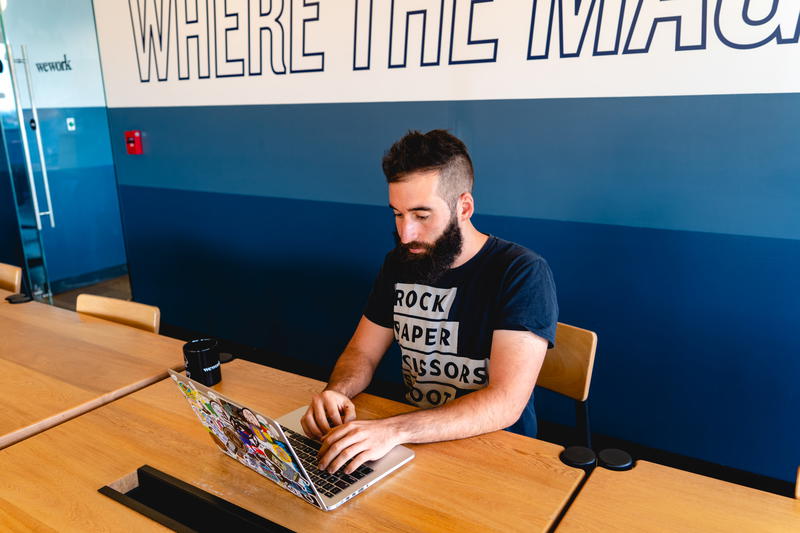 Travelpayouts is an interesting affiliate network.
They offer a lot of services that you're able to leverage outside of the traditional links that you normally see from other networks.
Aside from the tools they offer (I'll go over them below), they partner with some of the biggest travel websites like, Kiwi, Booking.com, Hostelworld, Viator, Tripadvisor and more.
These partnerships allow you to use one affiliate network and link out to several different sites to recommend content.
What are you waiting for? Once you sign up (you can sign up here) you'll get access to all of their tools that you can use to start integrating into your travel blog or website and start earning money.
ShareASale has a wide variety of affiliate partners to work with.
Depending on how your website or blog grows, and what kind of travel content you write about, you should be able to find plenty of travel products and services to work with.
It's a great starting point for getting into affiliate marketing to browse the brands that are listed and start experimenting with links and ads. Learn more about ShareASale if you're interested!
If you're up for it, you can sign up directly and start earning money from your website or blog, today.
CJ was actually the first affiliate program that I joined back when this website was new. I joined because the only links we had were TripAdvisor, and TripAdvisor is on CJ.
Now that we've been writing about a lot of products and services, CJ has been a great asset in terms of helping us to support the partnerships we have with brands.
CJ has a tool in which you drop in a line of code, and they will automatically convert all of your links to the programs that you're an approved affiliate for. This is an amazing hack, for travel bloggers and writers of travel websites.
This will help you save a lot of time when hunting down affiliate links to all your brand partners.
CJ is also a huge platform. They partner with a wide variety of brands (travel companies, and others) and also have a lot of tools for direct advertising. What's more is that they offer lots of other programs and incentives. Check out CJ if you're interested in learning more.
Pepperjam's most notable feature is within the platform's marketing and the company's ability to send engaging and helpful email content.
They'll often send helpful tips and tricks for bloggers, and will always leave the line of communication open to chat about your success. It feels very 'human' in a sea of things that are no longer very human.
As a product, they have a lot of different brands to work with and a really simple platform to use.
I've had a good experience with using Pepperjam over the last few years. Check out Pepperjam to learn more.
We recently became a member at Impact Radius, which is a good avenue to explore if you're a travel blogger (maybe you're getting paid to travel), or a lifestyle influencer.
Impact Radius has these features: Lots of top brands to choose from. Some of the biggest travel and lifestyle brands are on Impact.
Useful feature in which you can search for products that are included in your approved affiliate programs.
Check out more at the Impact Radius influencer partner landing page.
We've enjoyed learning about the offerings from AvantLink.
AvantLink has a lot more outdoor travel brands to choose from in terms of travel industry affiliates. Their commission rates are relatively high and we like working with partners on AvantLink.
They have a lot of great ads tools, like data feeds, paid placement opportunities and more. See more here about AvantLink.
Awin is a newer addition to our travel affiliate brand and partner arsenal.
Awin is very international, which is great if your audience is outside your home country in addition to within your home country. Awin offers partners from all over the world.
If you have global traffic and want to target different demographics, Awin is perfect for you and your website or blogging business.
It's worth checking out and scrolling through some of the brands on this platform, to see if this affiliate program is a fit for you. Read on here to learn about Awin.
I started using FlexOffers once I realized that programs like Hertz, Kayak, IHG, Hilton and more belong on FlexOffers.
We went a long time on our blog barely recommending any hotels through affiliates, FlexOffers makes that pretty easy. The platform is fairly easy to use once you do all of your verification steps. I would absolutely check it out if you're looking for a wide variety of general (and travel specific) affiliate programs.
Rakuten is great, in general. I use it in my personal life to help save money on every day purchases. Rakuten itself is an affiliate website, or at least that's how I suspect they make their money.
You may have gotten the ads as a consumer, or maybe you're already a member. Rakuten probably pulled you in by telling you that you could save money while you shop online.
Rakuten helps consumers shop at tons of top brands and well-known websites and they can score small percentages back off every purchase, usually around 2%. I buy a lot of running shoes and I will stock up on new pairs when Rakuten is giving 10% back at Zappos.
Check out the Rakuten affiliate program.
Geniuslink has been a cool addition to our affiliate platforms because of the way it works with Amazon.
Simply put, Geniuslink makes it so that you can earn income when your audience is in multiple countries.
This has been a win for us, as our audiences expanded outside the US and into Canada, the UK, Mexico, India, Italy, Australia and Colombia.
See more about Geniuslink here.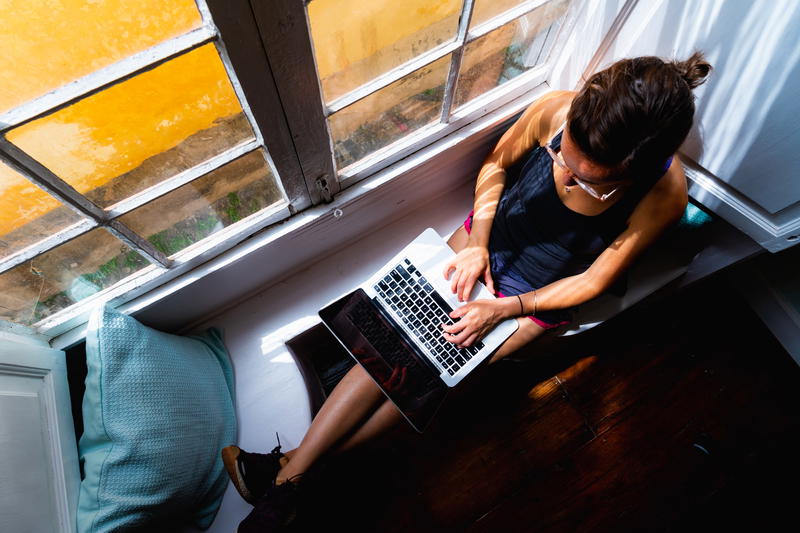 Skimlinks is a catch-all program that contains almost every affiliate publisher out there. I use Skimlinks for programs that have denied me (for whatever reason) or if I can't find their affiliate program.
I manually wrap links with Skimlinks, but you can also use their code snippet to automatically convert your normal links to affiliate links.
I would really recommend checking it out, because it's been a valuable tool in helping to make adding affiliate links really easy to manage. And, you can integrate Skimlinks with the above Geniuslink to manage all of your links in one place.
Check out Skimlinks here.
Affilimate is a data platform that can help optimize your affiliate links to provide better insights to overall performance on your website.
I started using this tool, and it's been incredibly useful in showing heatmaps of where conversions are coming from. It does this by automatically adding sub IDs to all of your affiliate links. It's great.
It does so much more. In addition to having this on your own site, Affilimate also has an affiliate program of its own.
Travel accommodations & trip planning affiliate programs
Travel accommodation and trip planning affiliates are the most obvious programs to start with when you're creating your travel content. It's also the easiest to match your content with as you list out your itineraries and build travel guides, travel advice and destination articles.
For us, when we share any accommodation (whether in the US or abroad), we almost always try to list it through our affiliate links for our readers to click on.
This helps us because we like to share our real experiences and we'll also be transparent if we liked a place or had any issues.
For travel planning and flights, we haven't integrated any type of travel widget or link to flights as much as we have with accommodation types like hostels, Airbnb and hotels.
Widgets would be a quick and easy way to give your readers a fast way to check flight prices. I experimented with adding it to our site before, and didn't see much engagement from it, so I ended up turning it off.
I've been thinking about bringing it back and seeing how it performs now. I totally recommend trying this, if you haven't already.
Going (formally Scott's Cheap Flights)
Going is a membership-based service where avid travelers subscribe to receive heavily discounted 'mistake fare' flights delivered right to their inboxes.
You could be looking at opportunities to go from your home airport to Milan, Italy, for $200, or to the Philippines, for $400, on a mistake fare. For anyone interested in mistake fares and how the flight industry works, we'd also recommend Scott Keyes's book, Take More Vacations.
We like that the affiliate program is straightforward, and bloggers can get paid out for each tier of SCF service, including Limited, Premium, and Elite sign-ups.
Bloggers can sign up with this link at their website. The program is through Impact Radius.
Skyscanner
Helpful Tip
Skyscanner's affiliate program is currently paused as of July 2021.
Skyscanner offers a quick, easy and highly customizable flight widget, as well as a search function for hotels and cars.
The revenue with Skyscanner directly starts at 20%. If you have a lot of destinations that you've written about, or if you write a lot about going to various places and needing to search for flights, then integrating with the flight widget is one of the easiest things that you can do.
Preview the Skyscanner flight widget here.
The widget allows custom parameters to get your integration kick started with a destination, color options, dates and so much more.
There's also an API that you can request access for, if you need more details like live pricing or if you need anything that the widget doesn't provide.
Expedia
Expedia is a well-rounded affiliate program to be a member of, because of how many people use Expedia to book their travel.
As a traveling blogger or expert travel website writer, giving people options to book a trip, flight or hotel using your affiliate can help save your reader time.
As you integrate Expedia throughout your site, you'll be able to leverage the opportunity for website revenue by using widgets, promotions, daily deals and more.
You can sign up for the Expedia affiliate program with cj.com.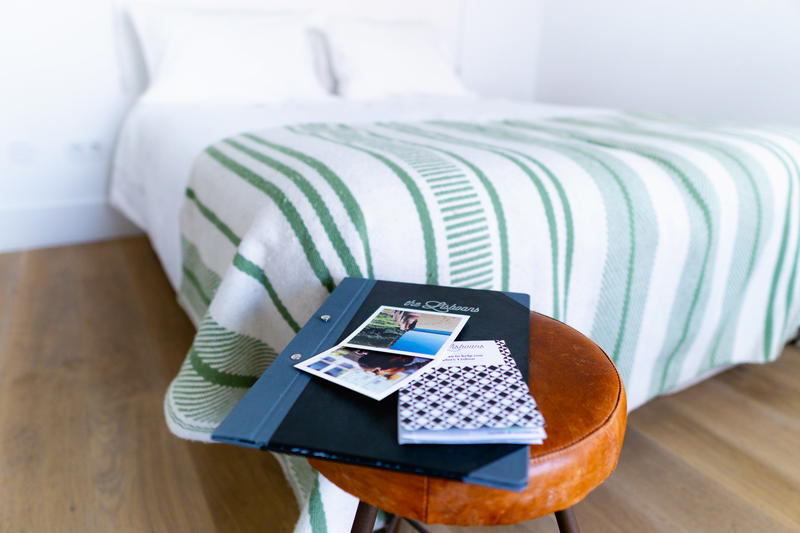 Vrbo
Vrbo is a great service because it's going to offer more choices for families and groups. You may know them through their fun video ads, and posing as a competitor to Airbnb.
Depending on your audience and brand loyalty, it would be smart to join the Vrbo affiliate program to provide plenty of travel accommodation options on your blog or website.
The Vrbo affiliate program is offered on Travelpayouts and cj.com.
Priceline
Throwback: Priceline was the first company that I used to book a trip in 2010!
I remember the ads, and I was keen to save money around that time. Maybe you're familiar with it: it was (and still is) a great service to help you find the best price for travel.
Other people may also really like to use Priceline for the same reason that I did, based on their prior experiences in booking trips.
You can join the Priceline affiliate network via cj.com.
Booking.com
I've mostly used Booking.com for hotel searching and trying to find the best deal within a particular city or region. Becca talks all about booking.com in our guide to finding accommodation during trips.
Depending on where you are staying, Booking.com might have better options than something more mainstream, like in rural Portugal. We detail this in our article about how to compare Booking.com, Airbnb and Hostelworld.
To join the Booking.com affiliate program, you can apply through Travelpayouts or directly on the Booking.com website.
Most recently, I've been using the booking widget and it's been converting very well! Here's how it looks: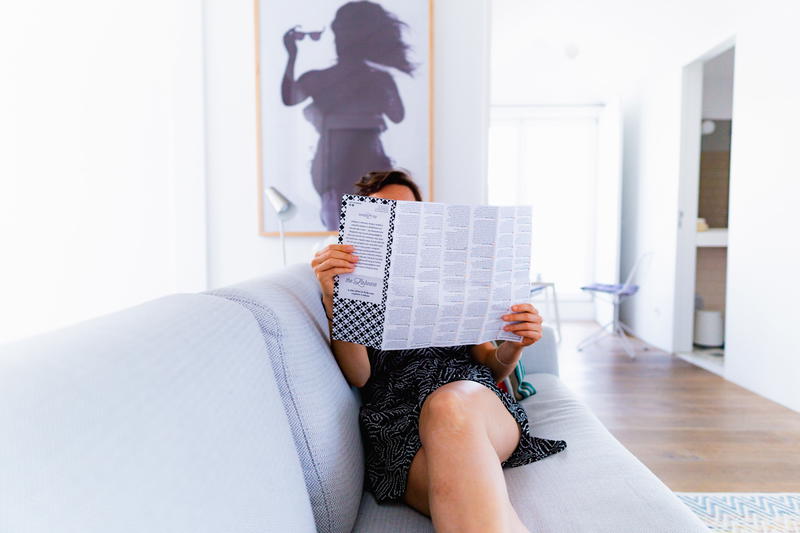 Agoda
I personally have not used Agoda much for travel booking; however, Agoda will cover some great locations and especially, accommodations in Asia. As it is, I haven't needed to compare many listings during my Asia trips, like when I went to Sri Lanka.
If your blog covers a lot of Asia, like destinations in Malaysia, Indonesia, Thailand or Hong Kong, linking some of your specific plans through Agoda can help your visitors save some time.
You can apply to Agoda through Travelpayouts and directly on their website.
Hostelworld has been such a crucial service for us and how we travel.
We sometimes use Hostelworld's country hostel maps to help plan our trip, by seeing where hostels are located and drawing itineraries around them. We'll plan our itinerary around where some hostels are, which helps keep our costs down.
We did this in Myanmar and it was an excellent idea.
If you are a fan of Hostelworld, you can link to some locations using their affiliate network. You can learn more on their website.
We've seen a great conversion rate and we're happy to partner with Hostelworld.
As a bonus, Becca also used to be one of their travel writers in the blog section of Hostelworld.com! You can see some of her blog posts up on their website, like this one, about adventurous dates for couples.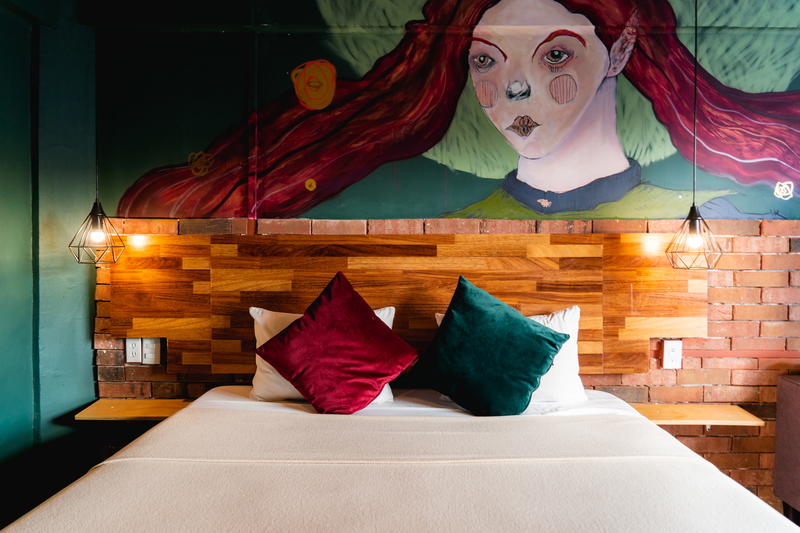 Stock photography websites
I started experimenting with stock photography in 2013.
I uploaded some old photos and didn't really think much of it. Well, I'm here to tell you that I didn't crack some secret code.
I probably made around $10 per year until about 2017. In 2017, I spent about a week cataloging and uploading photos to a small handful of stock photography sites.
As a blogger, you can promote stock photography websites. Because people want to use photos and you want to receive a commission, check out these stock photo sites that offer affiliate commissions.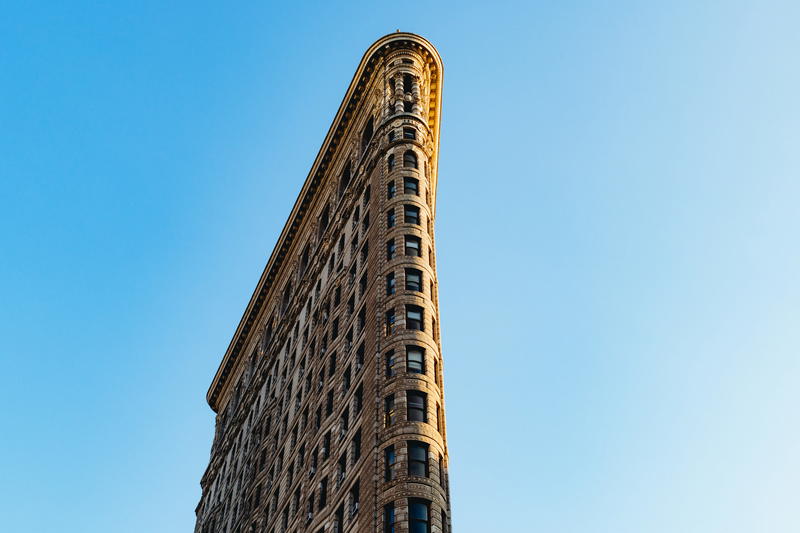 Dreamstime has been around for over 20 years. Bonus points if you can find a photo from the year 2000. Joining their affiliate program has some great benefits worth checking out!
Join the Dreamstime affiliate program.
To help other bloggers find photos, point them to Deposit Photos. There are a lot of great photos to choose from. In fact, there are over 200 million photos in their catalog!
I've been a contributor to Shutterstock since 2017. Because I don't spend a lot of my time uploading, my payouts aren't the best. However, I have received about $200 so far, for all my hard work.
The Shutterstock website is great for a blogger because there are a lot of photos, illustrations and more to choose from, if you need to jazz up the content on your travel website.
If you are writing an article or a guest post, and you need photos, Shutterstock is a great option to use.
To help get other people on board, you can join the affiliate program through Impact.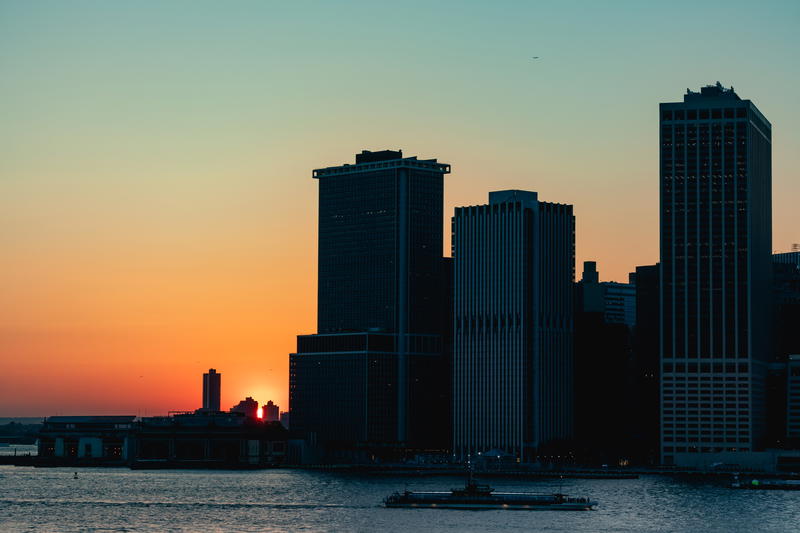 Alamy has a great collection of photos and a decent affiliate program as well. They start off with you receiving 10% on all sales made within 30 days of the referral.
Check out their affiliate program to learn more about the affiliate program.
Getty Images is #1 for stock photography in my mind. I actually used to take sports photos and some of the bigger-named photographers were all shooting for Getty.
Their collection is vast and is of very high quality.
As an affiliate of Getty Images, you'll be able to earn a high commission and provide a platform for people to license photos to use on their blog.
Check out the affiliate program by Getty Images to get started.
Travel products
Aside from photography and travel bookings themselves, people interested in traveling tend to search Amazon for travel products.
Some examples of articles where we've listed products sold on various platforms are ones like our guide to the best travel accessories, which also has a category landing page.
Here are the travel blogger affiliate platforms we've used in regard to travel products and travel brands.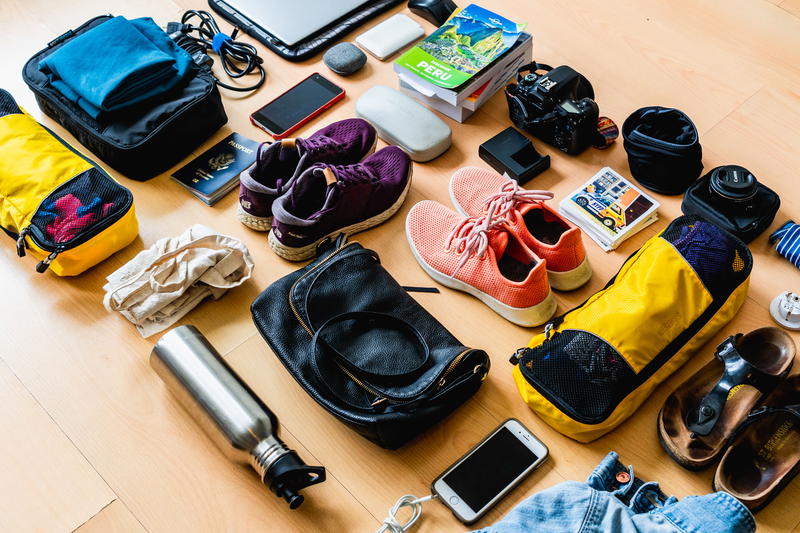 We're sure you know about Amazon and how it's probably your audience's first go-to platform for shopping.
Amazon's affiliate program is certainly robust, and has a standard payout on a rolling basis.
You can join it here.
Lonely Planet has been, for a long time, one of our favorite brands for travel information and travel books. In fact, we have a sizable collection of their books that we keep on display in our home, to remind us of everywhere we've been.
In terms of their affiliate program, you can find out more about it here.
But you can also link directly to Lonely Planet's books on Amazon or Bookshop.org.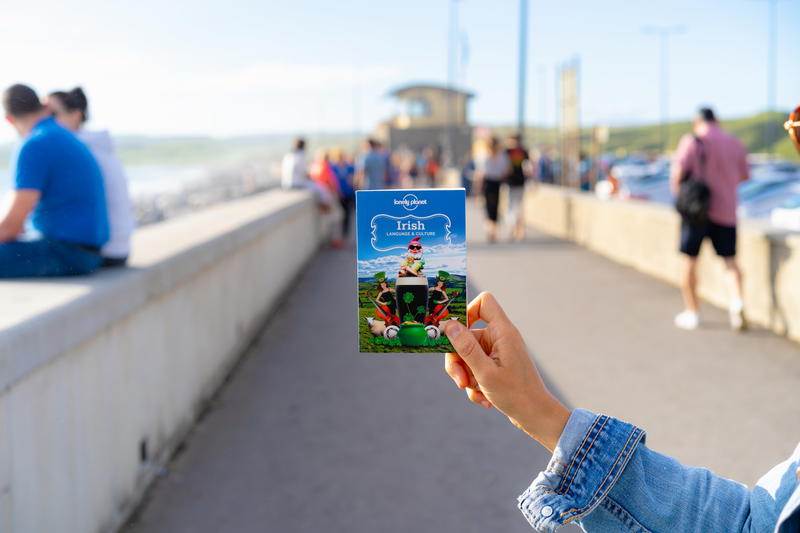 TripAdvisor has a huge affiliate program, and to get the gist of it, we suggest checking out their affiliates page.
REI is one of the leading brands for quality travel apparel, gear, packs and accessories. They're a good name to have in your affiliate program collection, and signing up is simple.
Learn more about the REI affiliate program here.
Traveling Mailbox is one of the best ways to receive mail if you don't have anyone at your physical home address to collect your mail. It's a service for while you're on the road or out of the country for a longer period of time.
We talk about it in our favorite websites for travel in more depth.
You can check out Traveling Mailbox here and check out their affiliate program here.
Blogging and business
Did you know that there are some services for blogging and online businesses for which you can get a spot in an affiliate program?
What an awesome way for bloggers and online business owners to keep getting a steady affiliate income as their sites grow.
ConvertKit pays out a recurring 30% commission for every creator you send our way. This is huge.
Not only does ConvertKit offer a great tool for you and your business, but they also offer one of the best blogger affiliate programs on the market.
ConvertKit is a tool that you can use (and then promote) to help create marketing funnels and campaigns. If you're selling an ebook, for example, you can create a flow on ConvertKit to collect pre-sales to your audience.
Learn more about ConvertKit and their awesome affiliate program.
Namecheap is an excellent domain provider. They offer quick and easy tools for acquiring the domain of your choice.
As most travel blogs get started, or when people want to create a second blog, promoting Namecheap makes a lot of sense!
Learn more about Namecheap and what their affiliate program offers.
Namecheap is active on Impact Radius, Commission Junction and ShareASale. They are all great affiliate partners to work with.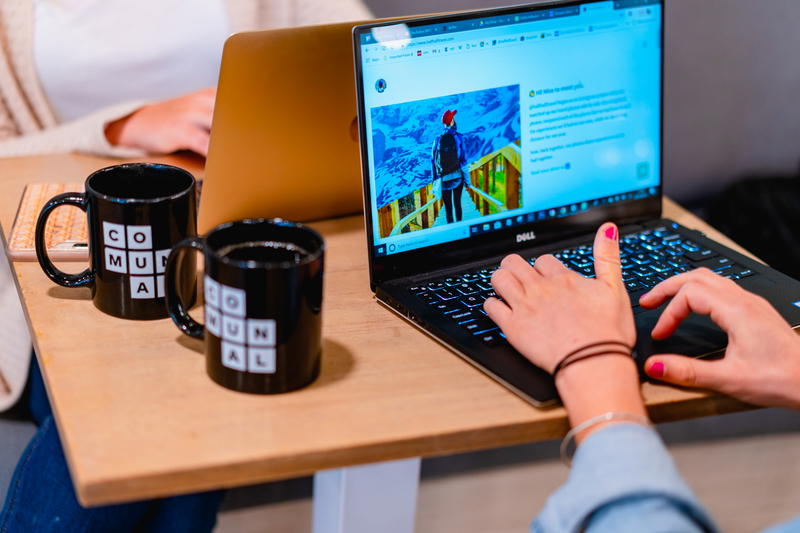 WP Engine is one of my favorite affiliate programs out there. They have a really high commission for signups to hosting plans. They also offer discounts that you can pass along to your audience.
As a travel blogger, it's easy to promote them as a provider because, well, your website is hosted somewhere and a lot of people need a hosting recommendation. That's built-in intent!
Check out their affiliate program to learn more.
As a travel blogger or someone who uses Pinterest as a publisher, I'm sure you've heard about Tailwind. Tailwind automates your Pinterest by allowing you to schedule your Pins.
Most travel bloggers have experimented with Pinterest or use it actively, to grow their blog audiences and get some clicks inbound.
Promoting Tailwind is a great way to grow together and help create more social traffic. The program pays up to 25% in recurring affiliate commission. That is pretty awesome.
Adobe products provide so much value to people creating as a hobby, student or full-time creator. I use Photoshop and Lightroom almost every day. I would be lost without those programs!
Other creators and travelers might want to use Adobe products as they start their creator journey.
Learn more about the Adobe affiliate program here.
If you like learning over video courses, then Skillshare is your best friend. The platform has thousands of video courses in all nitches.
As a travel blogger, you can promote Skillshare to help your audience learn more about everything that you promote! For us, we try to promote learning photography and other business tools with Skillshare.
Check out their affiliate program to see how Skillshare could work for you and your blog.
Creative Market is a valuable tool aimed at creators and people that want to grow their business. With Creative Market, you have access to many different types of fonts, graphics, themes, photography and so much more.
Their affiliate program is easy to integrate with. If you want to promote different types of design assets, you can link your Creative Market affiliate link to download those assets directly. If you want people to edit photos like you do, you can link to the Lightroom presets that you use.
The possibilities are truly endless. Check out the Creative Market affiliate program to get started.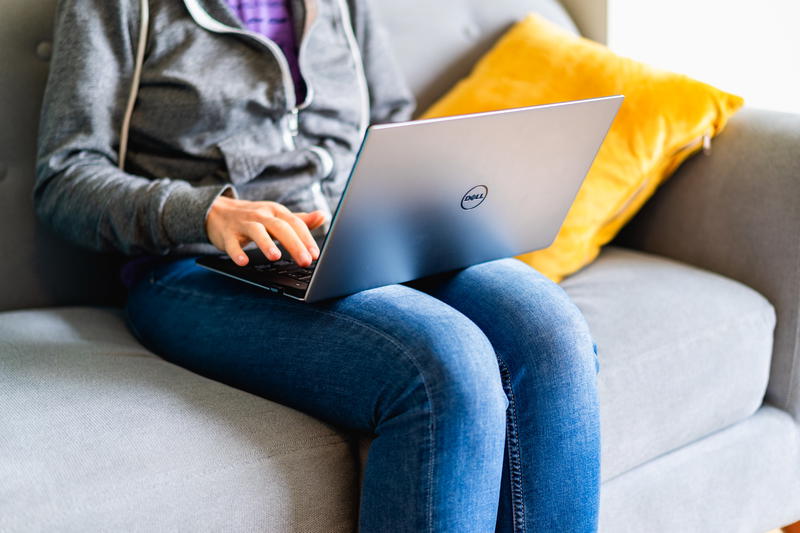 Travel insurance
Travel insurance is always a topic we wind up talking about when people ask us how to prepare for a long-term trip abroad.
The intent for promoting travel insurance is a no-brainer to your travel-minded audience. Travel insurance offers so much in terms of protection for yourself while you travel.
It's an easy sell when you talk about more adventurous types of trips or traveling to really anywhere.
See below for our top two recommended brand partners for travel insurance affiliate programs.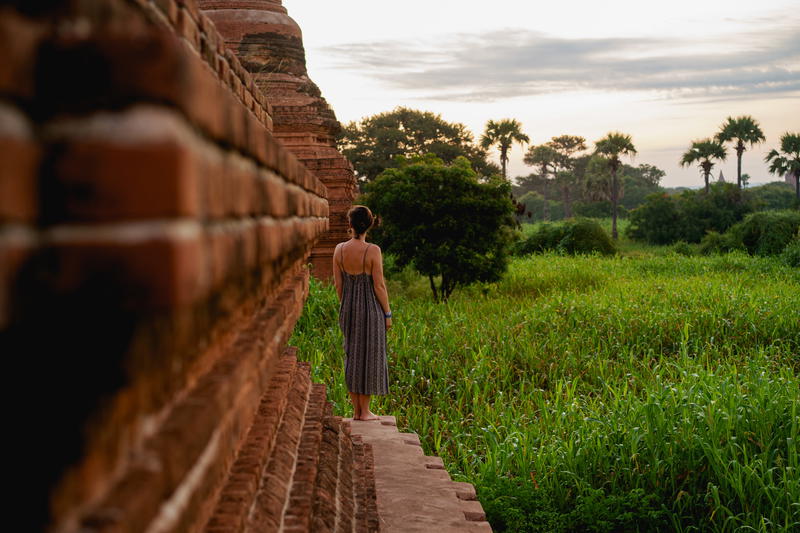 World Nomads is a premier travel insurance for backpackers and expats, or anyone who plans to be spending some time abroad.
They're based in Australia! And do you know what? We were featured guests on their podcast.
See more on how to become a partner at the affiliate signup link for World Nomads.
Safety Wing is a travel insurance program, similar to World Nomads. This type of service is picking up nowadays, with an increase in the focus of safety for travelers, internationally.
VPN access
Many people want to know why they'd need a VPN for travel, and the answers are crystal clear.
Many travelers are looking for a secure VPN connection so that they can get all types of benefits while overseas, like accessing the internet via another IP address or simply watching streaming services.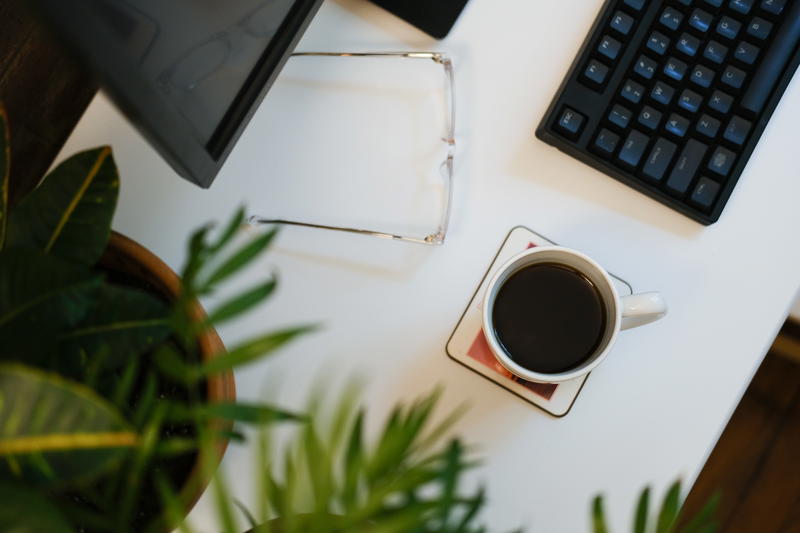 We recommend two top affiliate partners for VPNs:
ExpressVPN has some of the highest commissions for affiliate programs. They are also a good and reliable VPN. Both of these things make the program nice to use and easy to promote.
Join the affiliate program for ExpressVPN.
NordVPN offers a lifetime revenue share. This means for everyone that signs up for a subscription using your link, you'll continue to get affiliate commissions from them for ever!
NordVPN is also a great product for travelers. When you travel, it's sometimes good to be able to connect to a network in your home country. You can do this for security, geo-based search results, streaming and more.
NordVPN is reliable and one of the best VPNs that you can subscribe to.
Join the affiliate program for NordVPN.
---
Are you a brand?
Are you representing a brand? Sign up your company to begin referring publishers! All the destinations mentioned above should work properly, and the items below are also viable options.
I use Grim as a publisher to promote Allbirds. It's a straightforward and easy experience for me to manage the relationship with them.
If you're a brand, check out Grin and see if it can work for you.
Enjoyed our article?
Consider supporting us! We're a 2-person team (learn more about us here) and your support enables us to create quality content. Thank you!
You may also like
As your blog grows and scales, how do you host your website's images on a budget? I list all my research about image-hosting options and how I chose one based on price.

Should you have a separate website for your podcast? See how to create a free podcast website and what to include in your podcast website or blog.

Is Grammarly really worth it? Learn all about Grammarly and if it is worth using it for your business, blog and beyond!