Taipei Eats Food Tour Review
Updated on September 6th, 2023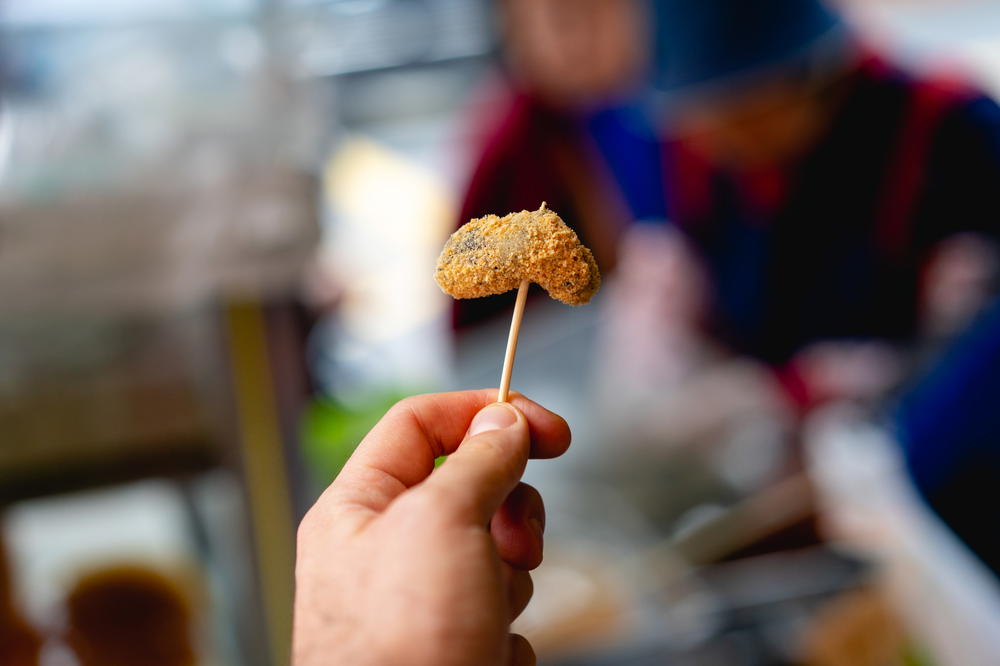 As one of the best food tours in Taipei, we went with Taipei Eats on a gastronomic adventure of the Dadaocheng District, trying foods from markets, gourmet shops and food stalls.
This article may contain affiliate links. We earn a small commissions when you purchase via those links — and it's free for you. It's only us (Becca & Dan) working on this website, so we value your support! Read our privacy policy and learn more about us.
Table of contents
Close table of contents
Having mostly eaten sushi since landing in Taipei, Taiwan, we were delighted to go on a food tour to a part of the city that was new to us, with Taipei Eats.
Taipei Eats is the most well-known food tour in Taipei, and for a good reason! The company offers tours to various parts of Taipei, so in a single trip to Taiwan's capital, you can explore multiple neighborhoods…through food!
Our food tour to Dadaocheng was interesting because we got to taste food from market stalls and from small family-owned boutiques. We'll show you what we ate, through the photos below!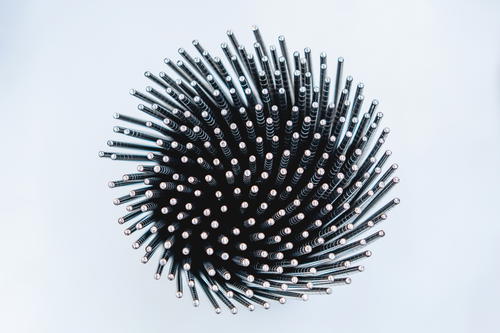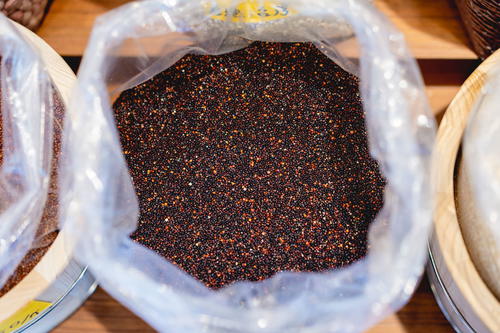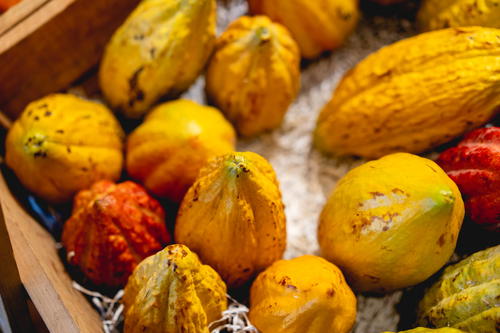 Why take a food tour with Taipei Eats?
Until our food tour with Taipei Eats, we hadn't ventured too far into Taiwanese food. We had enjoyed what we knew we liked - sushi, bubble tea, fruits and the delicacies of 7-Eleven in Taiwan.
It's a big challenge with the food limitations between the two of us - Dan with a preference for vegetarian food and Becca with a list of allergies.
Walking around a new part of the city with a guide who helped us ask questions in Chinese was brilliant, as we got to eat at local eateries with all the information we needed.
Our Taipei Eats tour brought us to hole-in-the-wall places with years of history, street stands we never would have noticed otherwise and more. Here's what happened!
Food tour of Bao'An Street Food Market
Our guide Tina brought us to a very local market outside a city temple in the Dadaocheng area after meeting us at the MRT station to begin our morning.
Our first stop was a choice of food stalls, all serving different types of soups, noodles and rice. I had meat and radish soup with rice (allergen free) and Dan had noodle soup. We sat at tables in a big courtyard off the street next to a Taoist temple.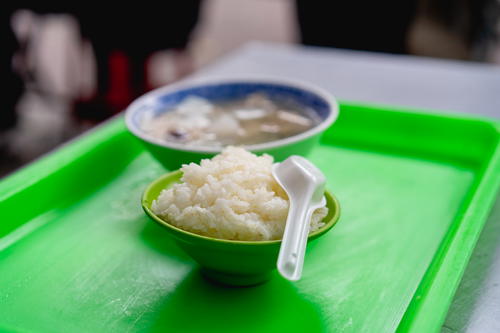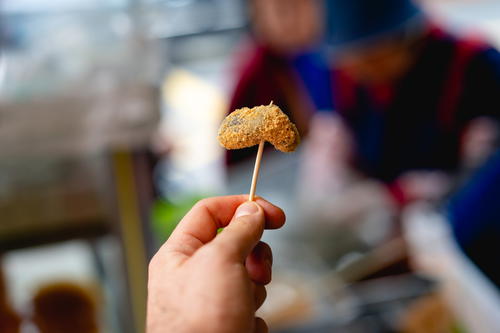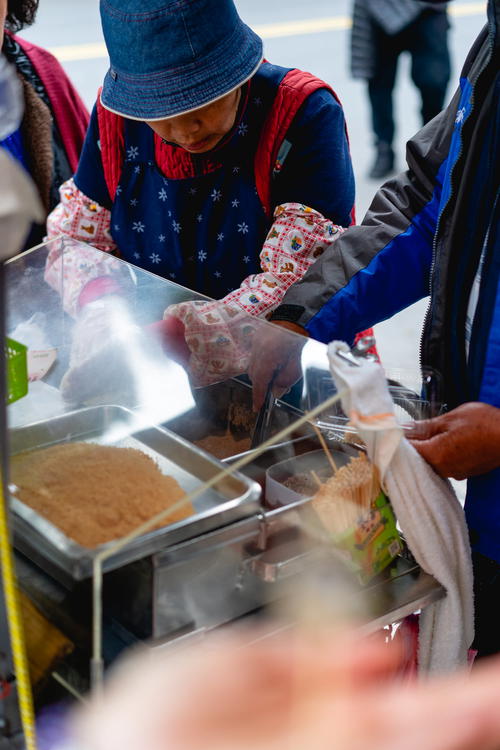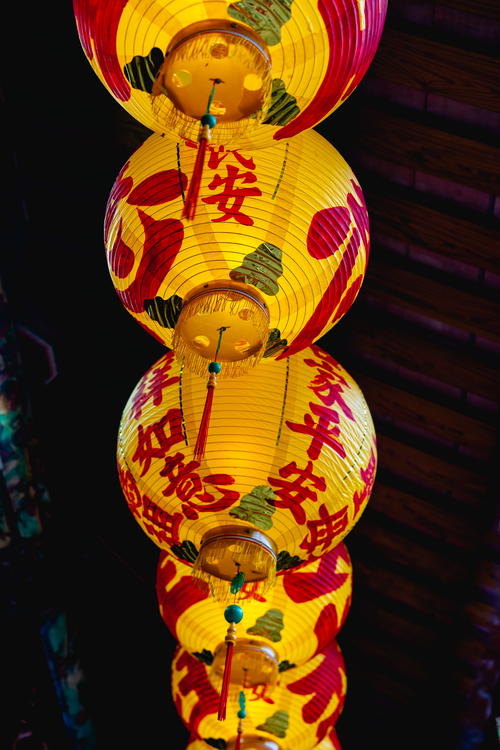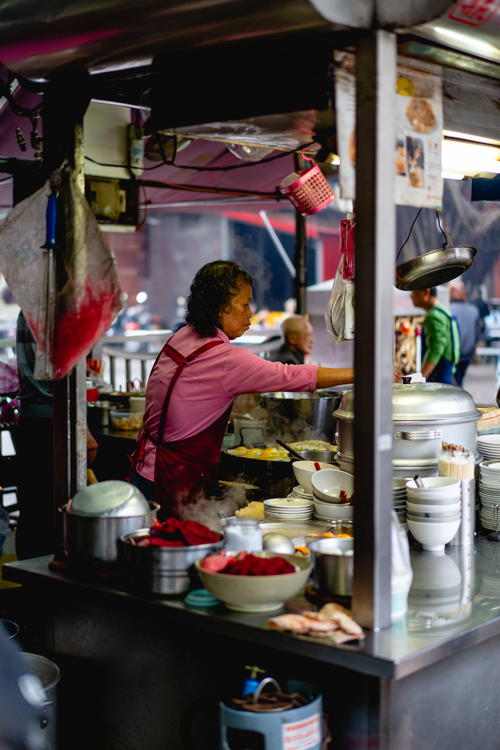 Food tour stops in Datong District, Taipei
After stopping by a pork jerky store (pork jerky is famous in Taipei!), we went to a pastry store to try mung bean sweets and black sesame sweets for me, because I can't have bean products.
Continuing on Yanping North Road, we tried betel nuts from a street stall and learned about why people chew them. Chewing betel nut gives people a light buzz when the nut is chewed, and it's popular among working class laborers and taxi drivers as a way to stay awake during long shifts.
Chewing betel nut made our throats a little warm and made our tongues red. We washed down the flavor with some sweet green tea.
Trying noodles in Datong District
Next was the traditional Yimian noodle, an old traditional noodle, served in a small bowl and with some sauce.
Because I can't eat wheat noodles, Tina ordered me a preserved plum dessert with shaved ice! This was actually some really interesting flavors, like salty, sweet and cold, all together.
Famous and unique fish balls
Do you know about fish balls? They're such a popular food in Taiwan! The type at this particular famous fish ball restaurant have meat inside, and they're served in soup. The place is super busy, and people come for take-away fish balls as well.
Tina told us that this fish ball restaurant started by an immigrant's recipe from Fujian province in China, and it all began with a street cart. Now it's a restaurant, and a staple in the neighborhood.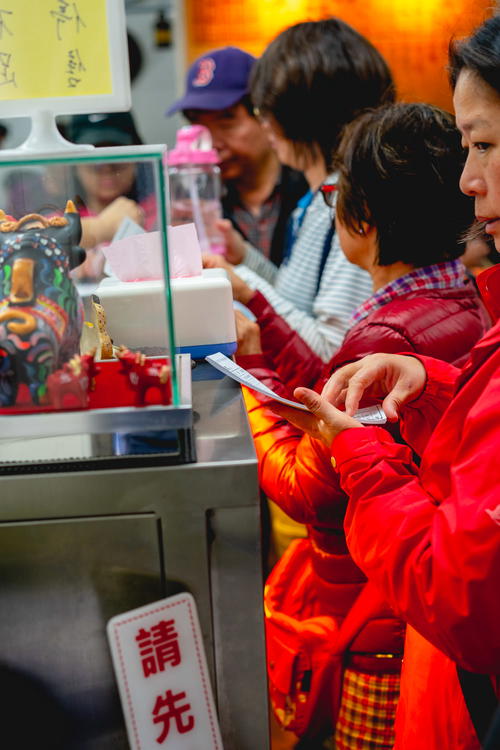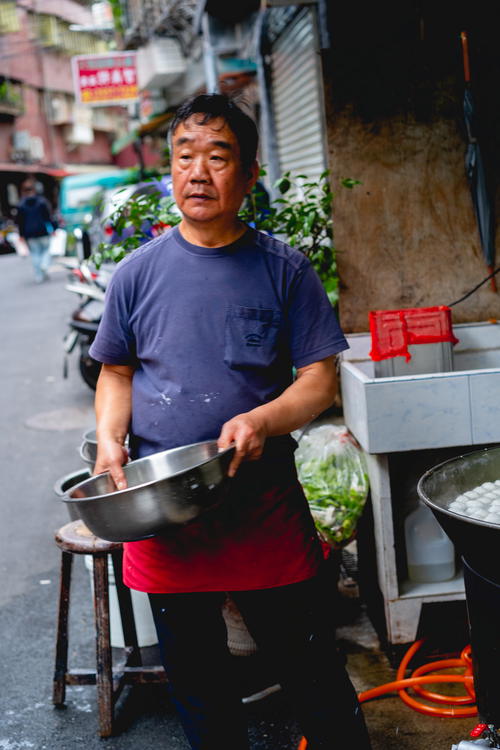 Sweet rice on Di Hua Street
The adorable gourmet rice cakes were both vegan and gluten-free! This was exciting for me and for Dan as well. There were a few flavors to try - red bean, Chinese date, peanut, black sesame and more. When they were served (piping hot, by the way!) they came with tiny cups of tea on a tray.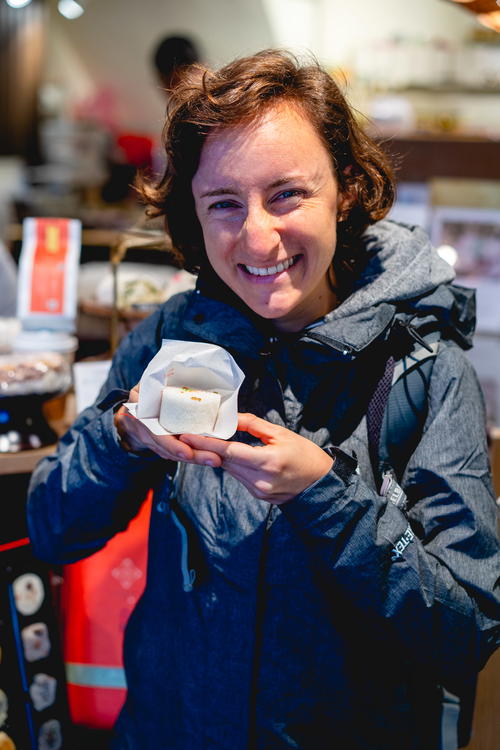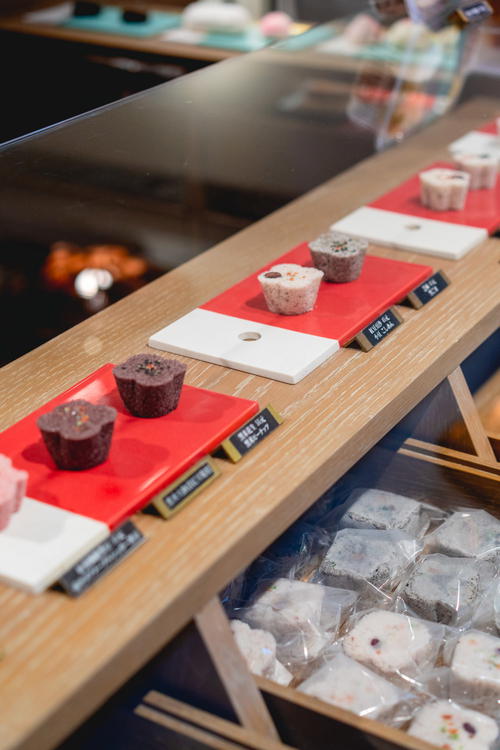 From here, we explored the rest of Di Hua Street, a popular street with both locals and tourists. Some of the shops have been in business for around one hundred years and still attract repeat clientele.
We liked tasting the dried fruit samples as we passed by stores and stores all selling the same types of dried fruit and dried products (jellyfish, shrimp, mushrooms… you name it!).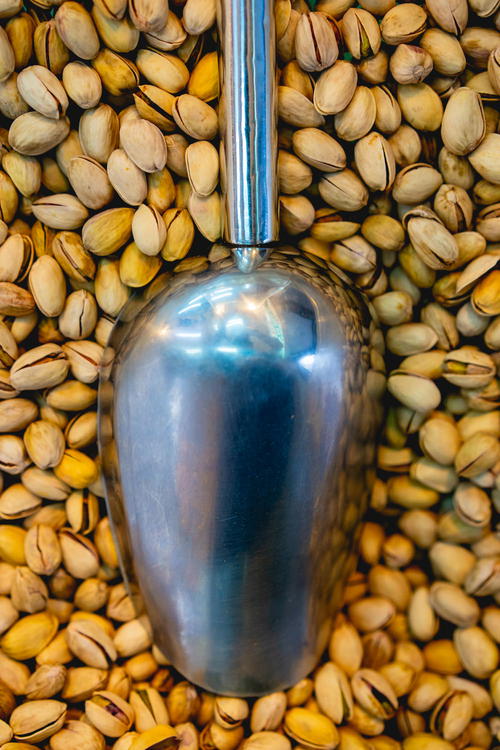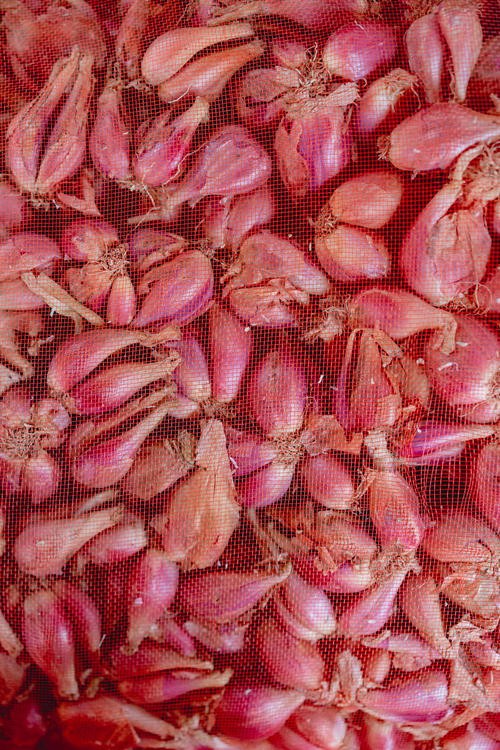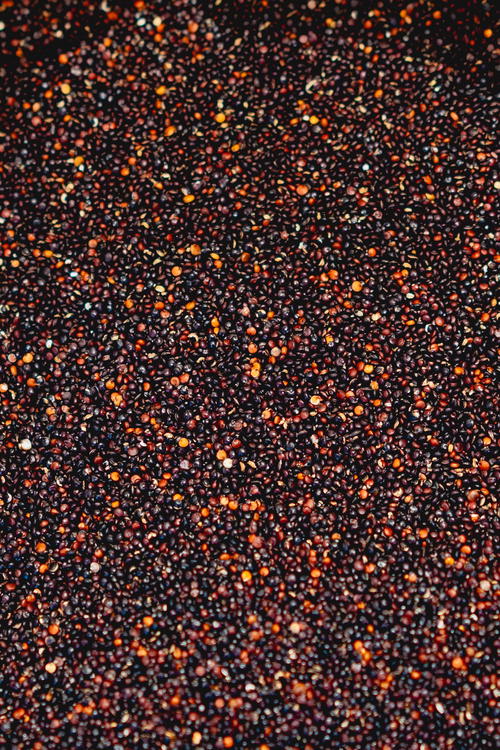 Food stops near Xia Hai Temple
We walked by the Xia Hai Temple, a small but famous Taoist temple on the main street. I had read about this temple in CNN Travel only a few months before, in the days leading up to Valentine's Day, as this temple is a place where people go to pray for love.
On the day we passed by, it was no different - there were people of all ages praying inside to the City God and "Chinese Cupid."
Around the corner was a cart where a lady sells herbal grass tea. Tina warned us that one of the types was very strong, and is only enjoyed by people who truly enjoy the taste of strong drinks like Jägermeister. Dan tried it, though, and had the whole thing! I opted for a lighter and grassier tea that I enjoyed because it had some sugar in it.
Local Taiwanese seafood delicacies
Some things we did not try because of allergies or vegetarian preferences were the fried oyster fritter (we both don't eat oysters) and the fried shrimp rolls that come from a popular joint not too far from the Xia Hai Temple. We were already full, anyhow!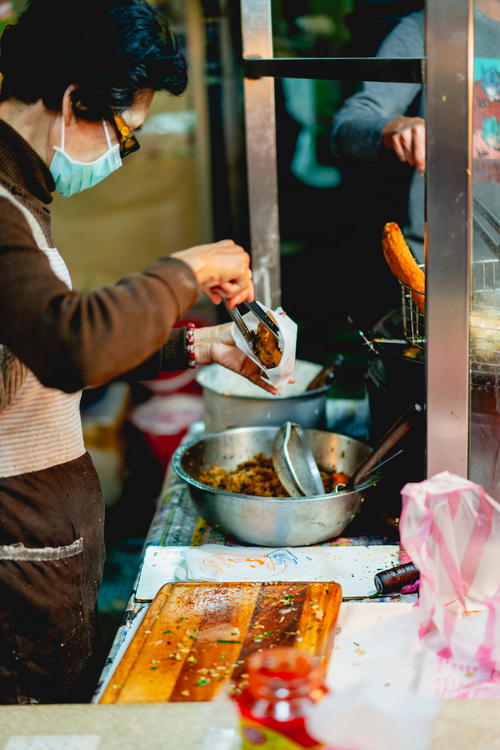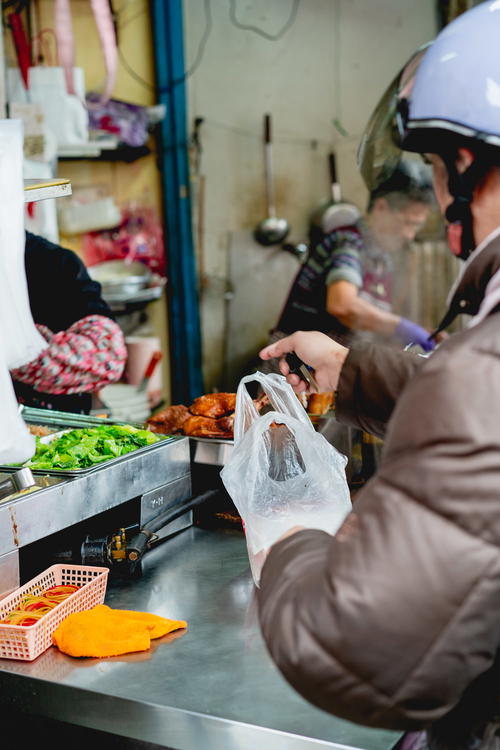 Final stops on the Taipei food tour
To finish the morning (it was then around 1:45 PM, actually), we had some savory food followed by sweets. Dan tried a "savory rice bowl cake," served cold, and with a mix of meat, sauce and rice. It's eaten with a spoon because it comes in a bowl and is kind of solid.
For the finale, we stopped at a cute street stand selling "aiyu jelly." Aiyu jelly is made from the seeds of fruits, and it's like a light herbal jell-o. As I was cold by this point, due to the change in weather, I opted for a hot ginger tea.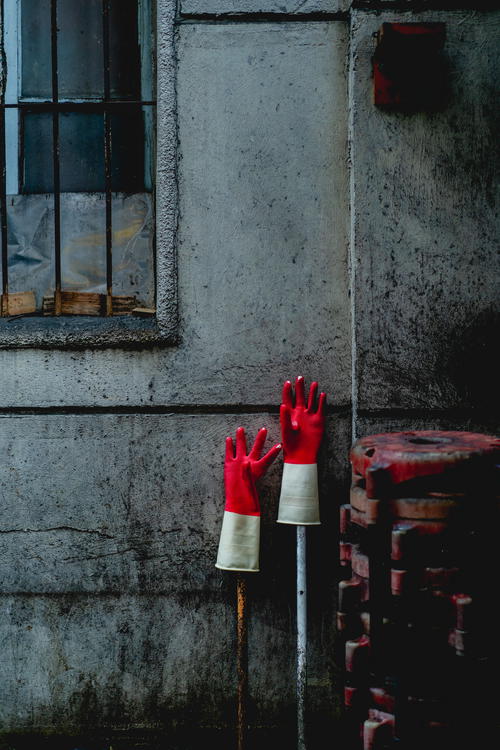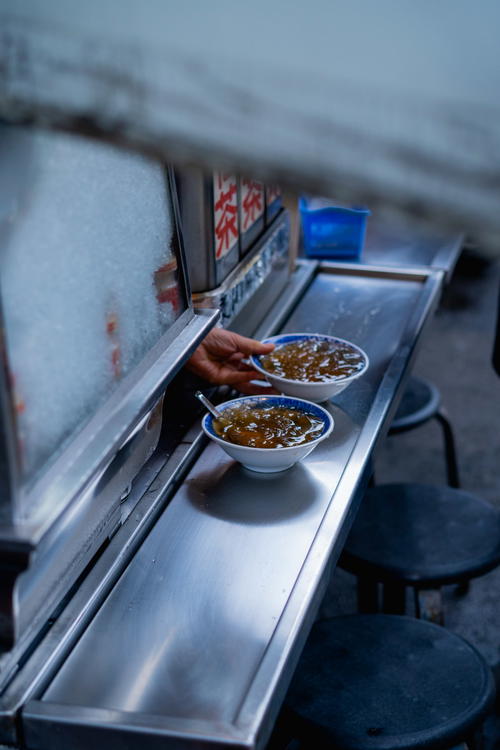 Reasons to take a Taipei Eats food tour
Overall, our Taipei Eats food tour introduced us to 100% new foods in Taipei! We're adventurous, but sometimes when we're faced with a menu containing the unknown, we aren't sure what we can have.
Tina, our guide, walked us through a cool region of Taipei and helped us find out the history behind lots of foods and what was in them. Our favorite part, of course, were all the new and exciting flavors!
Heading to Taipei soon? Book your tour with Taipei Eats online.
Enjoyed our article?
Consider supporting us! We're a 2-person team (learn more about us here) and your support enables us to create quality content. Thank you!