Review of Hotel on North: Boutique Stay in the Berkshires
Written by Becca
•
Updated on September 20th, 2023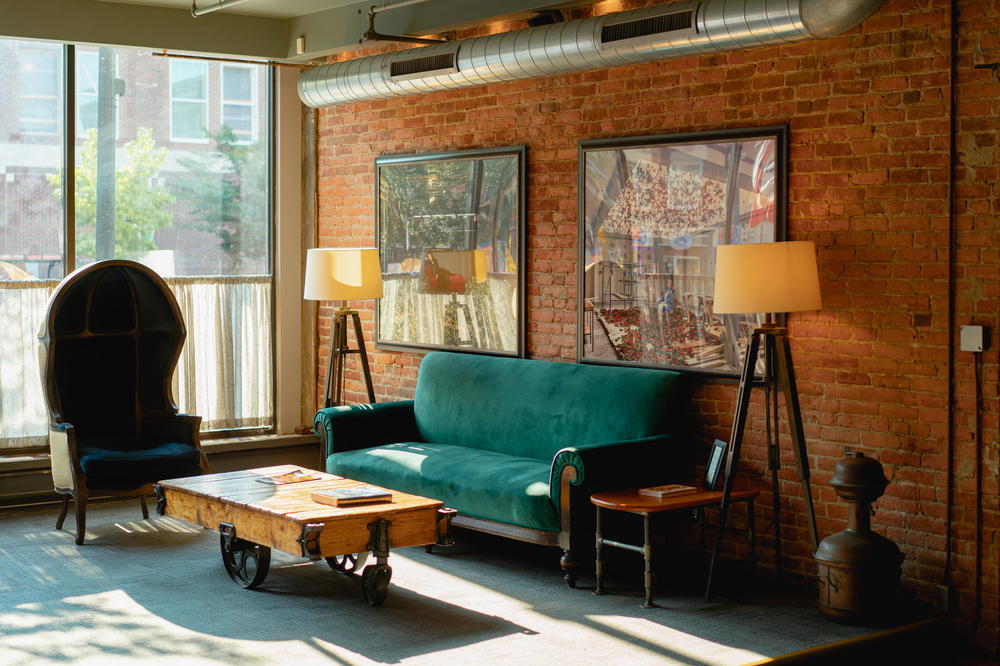 For where to stay in the Berkshires, consider the stylish, convenient and trendy Hotel on North in Pittsfield, MA, reviewed here. It's one of the best boutique hotels in the Berkshires!
This article may contain affiliate links. We earn a small commissions when you purchase via those links — and it's free for you. It's only us (Becca & Dan) working on this website, so we value your support! Read our privacy policy and learn more about us.
Table of contents
Close table of contents
For our first trip to the Berkshires, we were lucky enough to stay at Hotel on North in downtown Pittsfield, Massachusetts.
Having not known much about the region beforehand, maybe only knowing that it was similar in geography to the Catskills of New York, we were delighted to be staying in the heart of the Berkshire region and in a city with access to all the attractions.
Hotel on North was a pleasant surprise for us, from the vintage and antique touches set against modern renovations, to the comfort of our hotel room and great location.
In the hotel review below, you'll find all our impressions of the hotel during a three-day two-night stay, along with photos we took of our experience! You can decide if this is the best boutique hotel for your trip while planning where to stay in the Berkshires.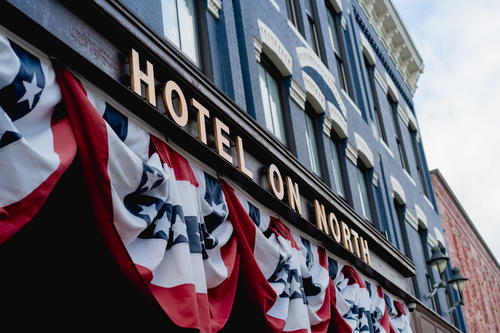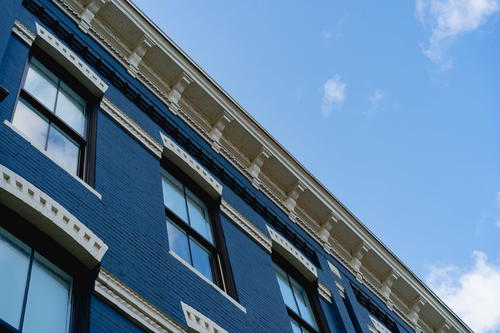 In full transparency, the City of Pittsfield covered the expenses for our lodging during our stay in order for us to cover the travel experience of the city and region.
Hotel on North: Location in the Berkshires
Hotel on North is located on North Street, the main thoroughfare of Pittsfield, Massachusetts, in the Berkshires. Pittsfield is the largest city in the Berkshires region.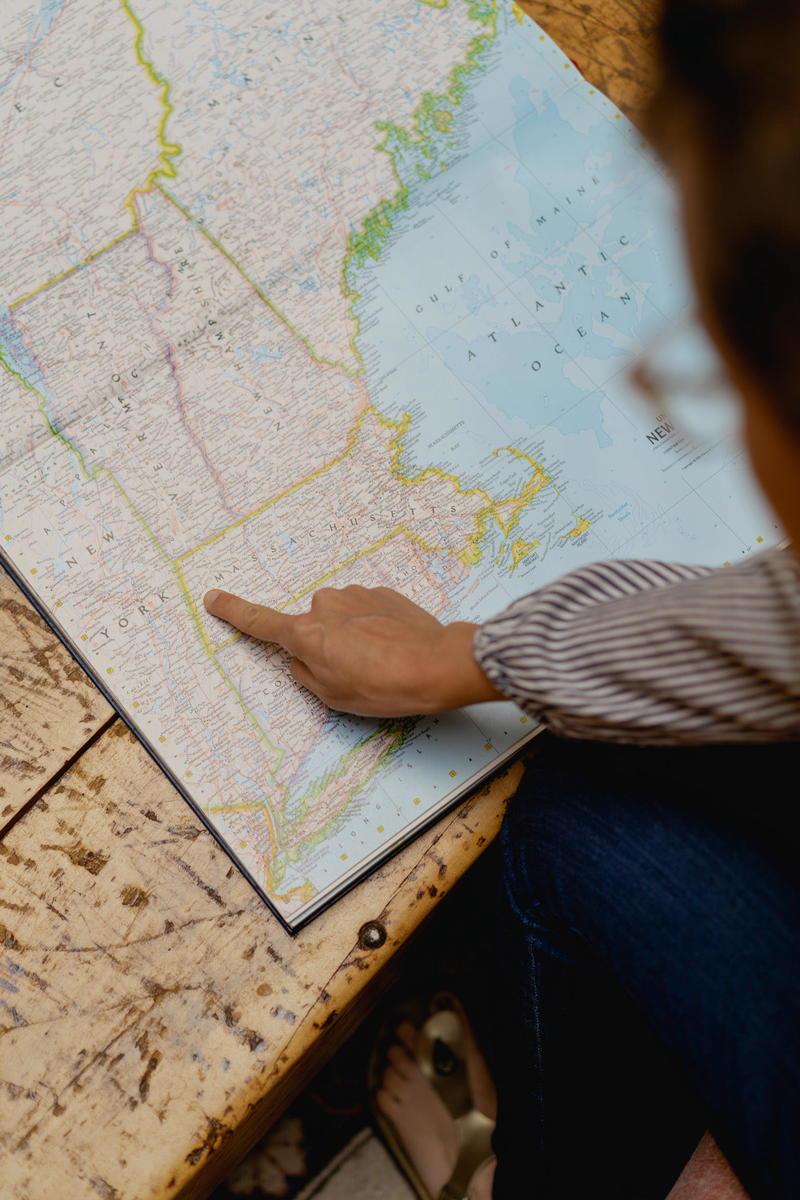 This area of Western Massachusetts is well-known for outdoor activities, fall foliage in autumn, hiking, farm-to-table dining and theater and the arts. There's so much to do in this region, and Pittsfield calls itself the heart of the region for its location within the limits of all the things to see.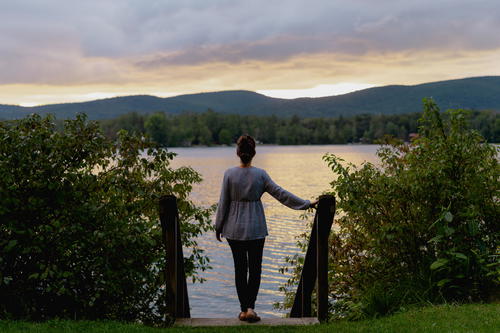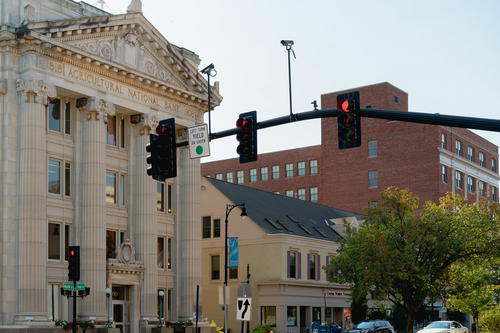 The Story of Hotel on North
Hotel on North comprises not one, but two, nineteenth-century buildings that have been paired together to create the entire property. Both buildings are on the National Register of Historic Places, and the hotel does an excellent job of retaining the original Industrial Revolution character through design touches and bespoke furniture throughout.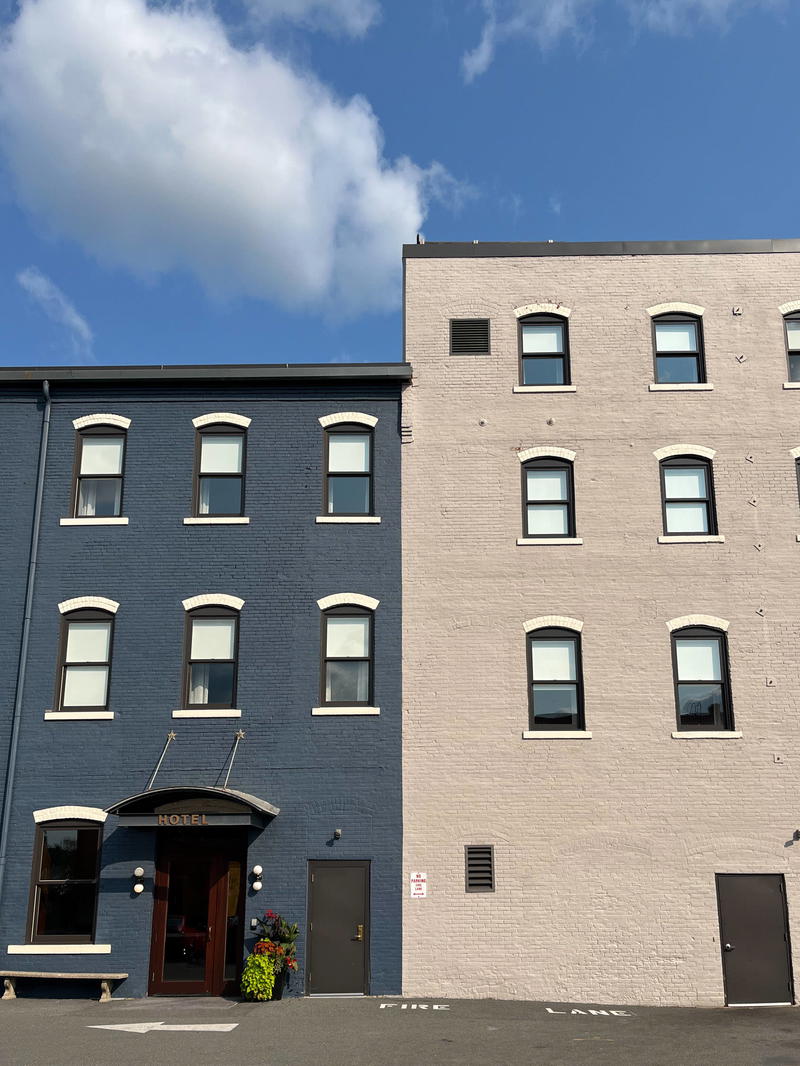 This is a hotel with character, and it's so much more interesting to stay in an accommodation in the Berkshires that has a story, rather that a place from a national hotel chain. Hotel on North was originally a menswear and sporting goods store, and much of the original building charm, like exposed brick walls, has been retained.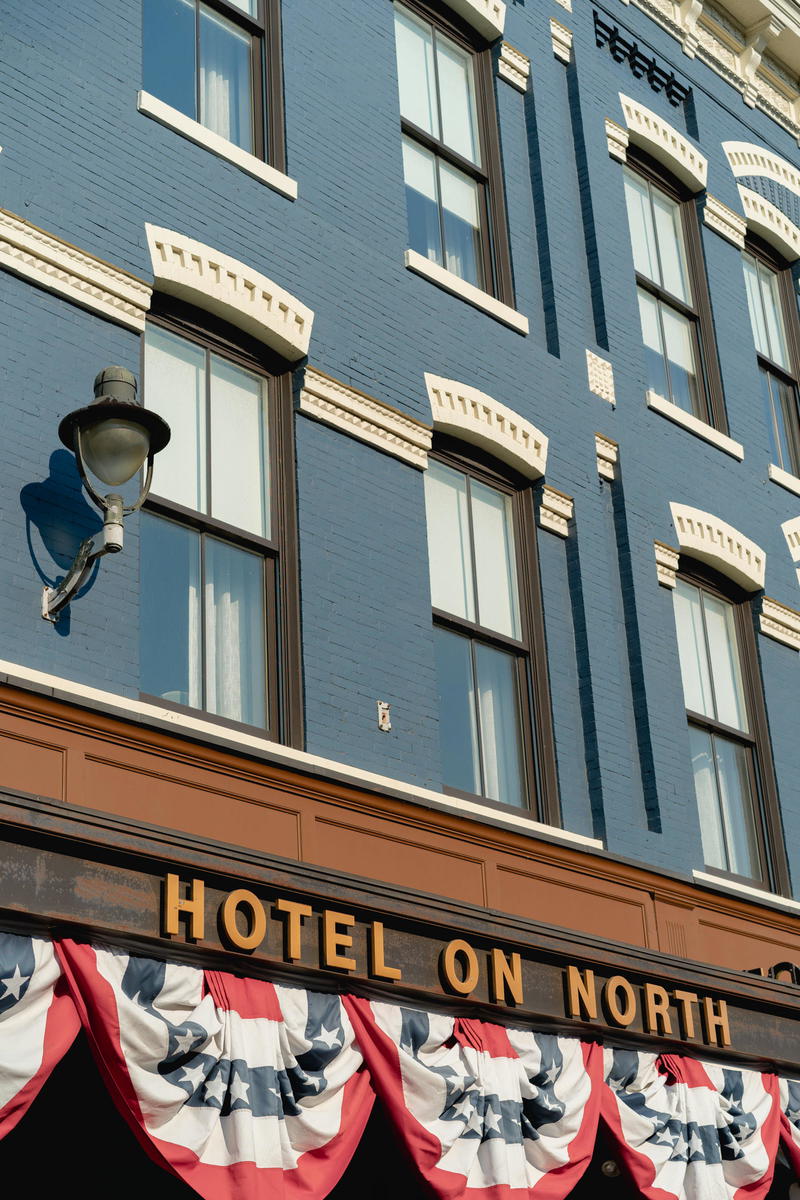 The charm of the hotel is brought to life through the individuality of all the unique pieces of art and deco throughout, as you'll see from the lobby to your room. The Hotel is playing a part in the revival of Pittsfield as a vacation destination, because by staying in Pittsfield, you're 30 minutes or less to so many attractions, from nature, to theater, to the small and charming towns like Lenox and Williamstown.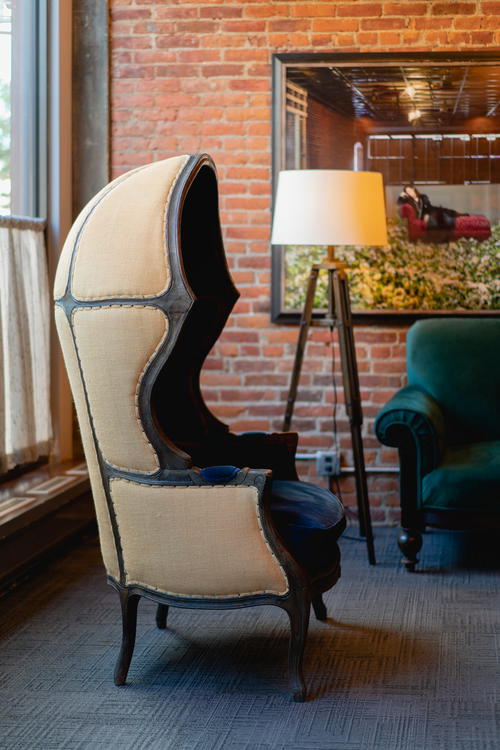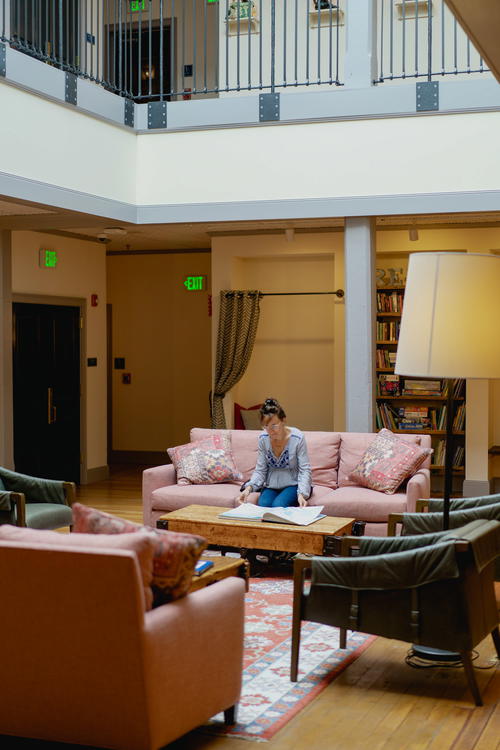 First Impressions of Hotel on North
Upon walking in the back entrance from the parking lot, we were greeted by the incredibly friendly receptionist, who was genuinely interested in our thoughts about our room and told us to report back after heading upstairs.
Our room was ready when we arrived, even though we were early before the 4 pm check-in, and we got our bags in order to go see our room right away.
The hotel has a spacious lobby with art, areas to sit in and access to both the street and the back parking lot. We really like unique hotels, as they become such a formative part of a trip — so much more memorable than a big national chain hotel that has a consistent feel wherever in the country you go. Hotel on North reminded us of stays we've had in unique boutique hotels like The Lloyd Hotel and the Lisboans.
The Lobby at Hotel on North
The hotel lobby is stylish and chic, with elements of historic Pittsfield, and clean modernity, all blended together. The result is a polished look that makes the hotel shine when you first walk in.
Toward the back is an art gallery that features a rotating show of art every two months from local artists. Take a look at the paintings, and you'll see scenes from life in the Berkshires, from snow-covered hills to summer farms.
Next is the friendly concierge desk, with a tiny shop next to it. You can buy the items you'll find in the rooms, from the glass water carafe to hand cream and snacks.
In the neighboring room to the lobby is a bright sitting room with vintage furniture and theatre posters from yesteryear on the walls. There's a kiosk where you can make yourself a complimentary coffee or tea, which is something I always appreciate in a hotel lobby.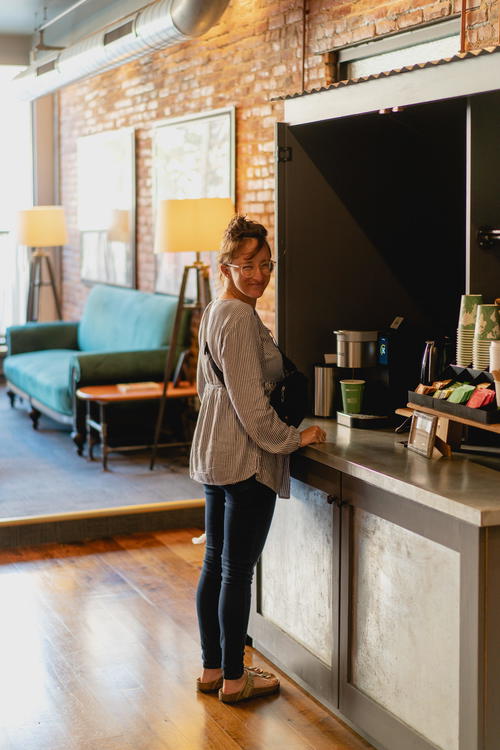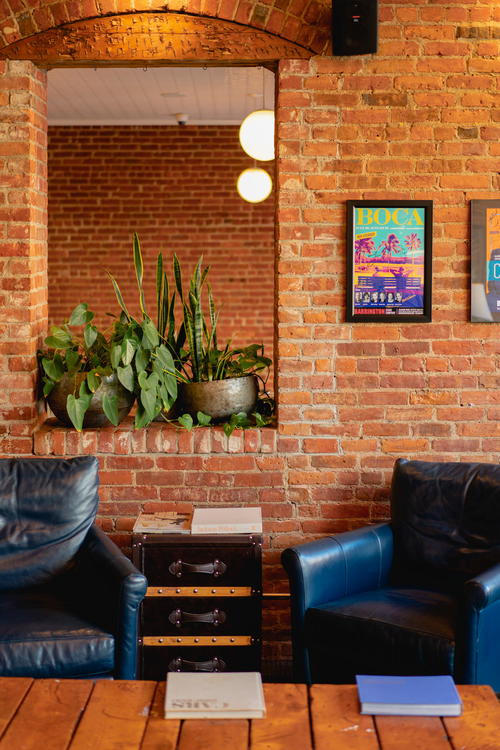 Overall, Hotel on North does a great job of celebrating its historic charm even before you get to your room.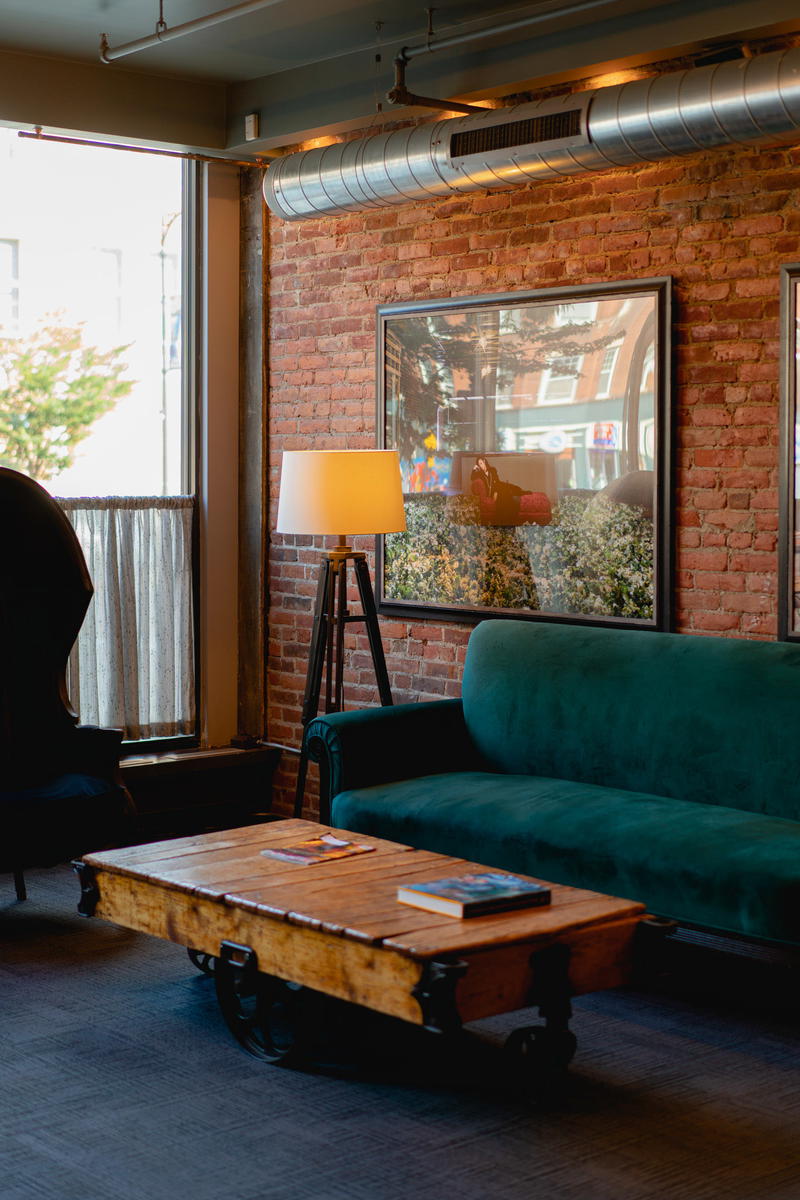 The rooms at Hotel on North
The rooms at Hotel on North are all different, and given the hotel's unique story of design and restoration, no two layouts nor deco are exactly the same.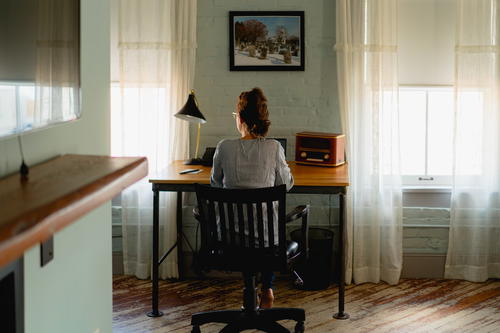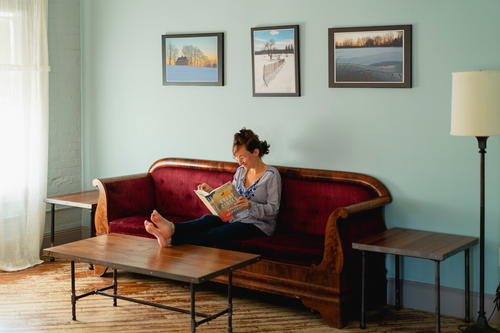 Fun vintage character
Every room focuses on the historic preservation of the building, as well as modern amenities (like gorgeous bathroom vanities custom-fitted to the spaces). You'll feel like you're living in the centuries-old charm as you hop on the free and blazing fast WiFi that reaches all corners of the hotel property.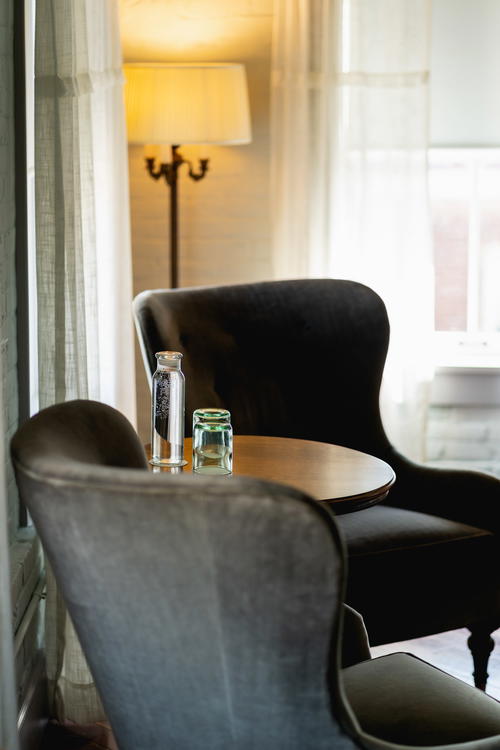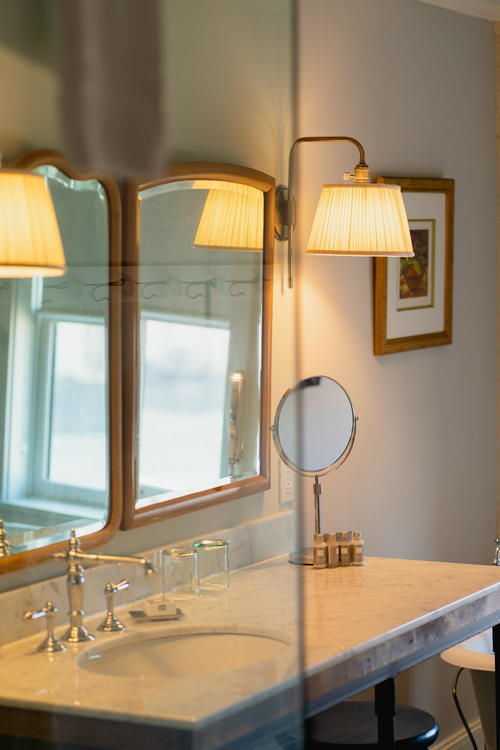 We really liked the fact that things like the coat rack were one-of-a-kind pieces picked up as antiques by the team who designed each room. The two bathroom mirrors are each different in every room, perhaps chosen from different yard sales or antique shops. We could also tell that the lamps were decades-old, and reminded me of the ones I'd find in my grandparents' houses.
If you're into reclaimed wood, and uneven creaky floors, Hotel on North is for your taste. Part of the charm is the sound of the floorboards as you walk across the room.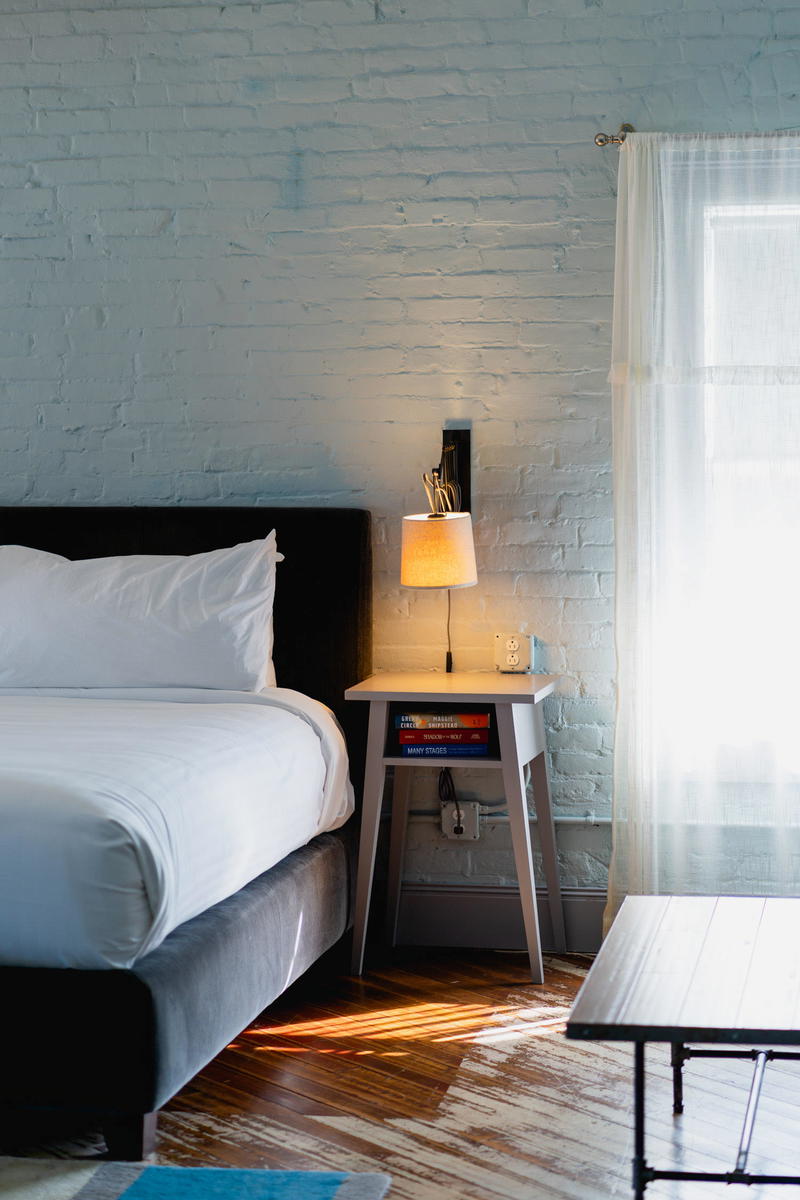 Types of rooms at Hotel on North
There is an assortment of rooms for different budgets and levels of luxury at Hotel on North. There are standard, superior and premier rooms, and then there's the Extended Stay rooms, which are more like studio apartments, meant for staying more time than a simple vacation. The last room is the single Library Suite, which is an over-the-top incredible room to stay in (we'll show you some photos below).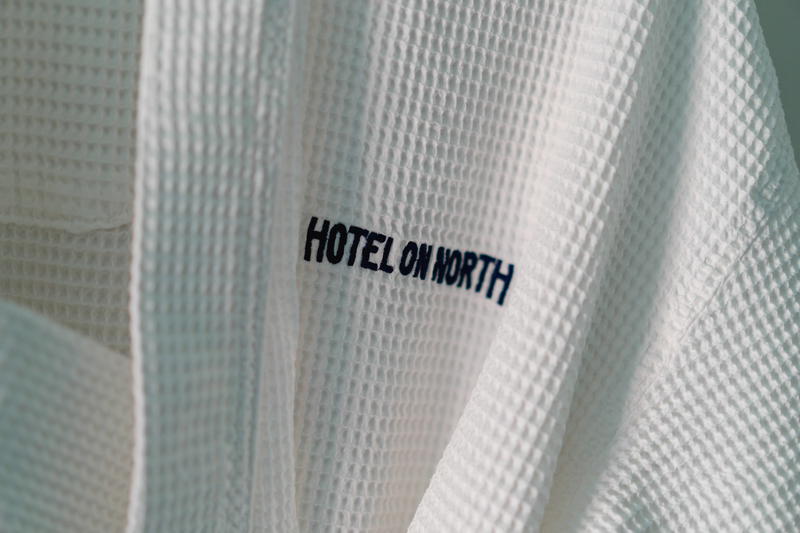 Standard Room
This room has everything you'd need, from a king-sized bed or two queens, and of course, a desk for getting some work done remotely.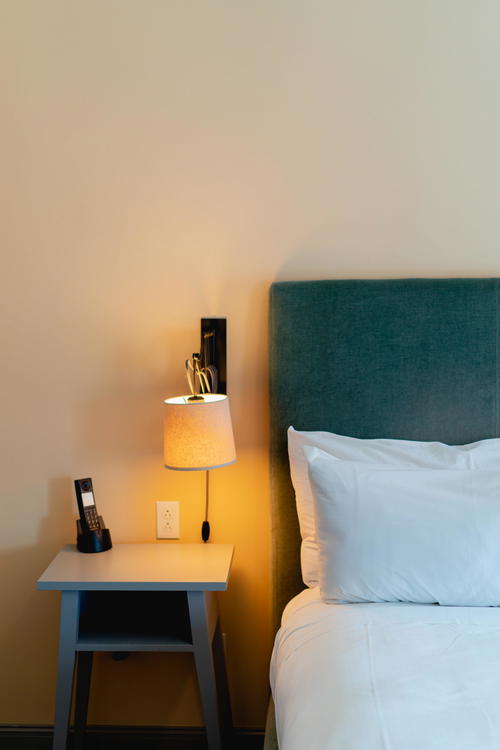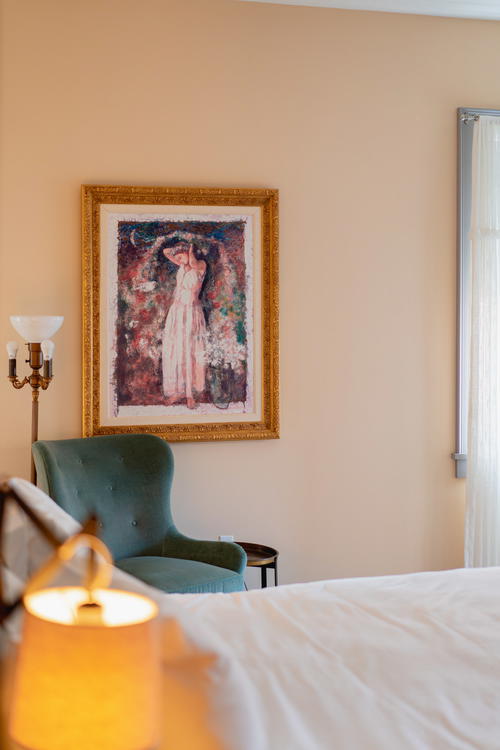 Superior Room
These rooms are slightly larger and have a sofa and a second TV for some added space and comfort. They all have king-sized beds and either a walk-in shower or a tub-shower combo.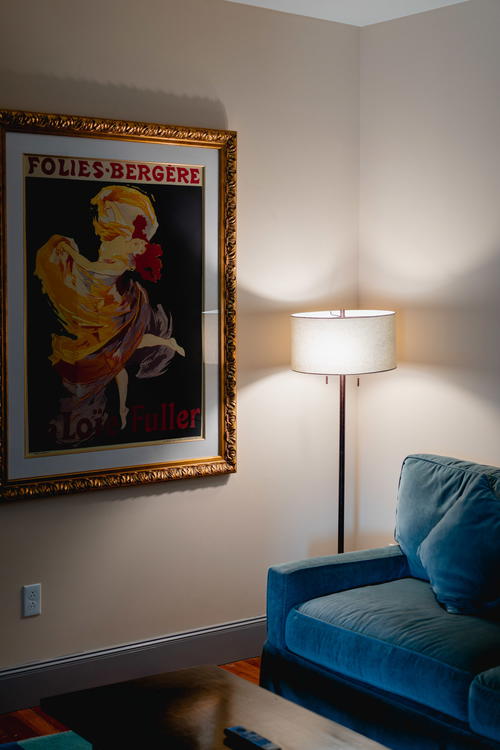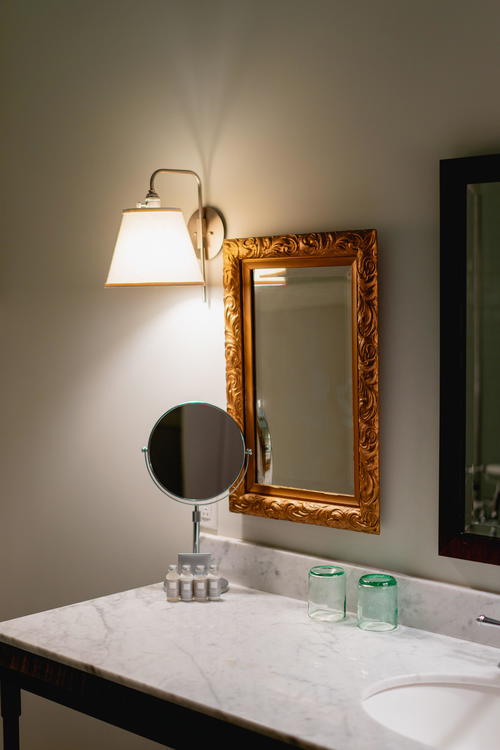 Premier Room
This room is even bigger and has a larger desk, if you need some space for working remotely for a bit longer! There's a sofa area, and a massive bathroom that features both an oversized shower and a claw-foot bathtub like out of a movie. Some rooms also have a fireplace for an upgrade. This would be super cozy in autumn or winter.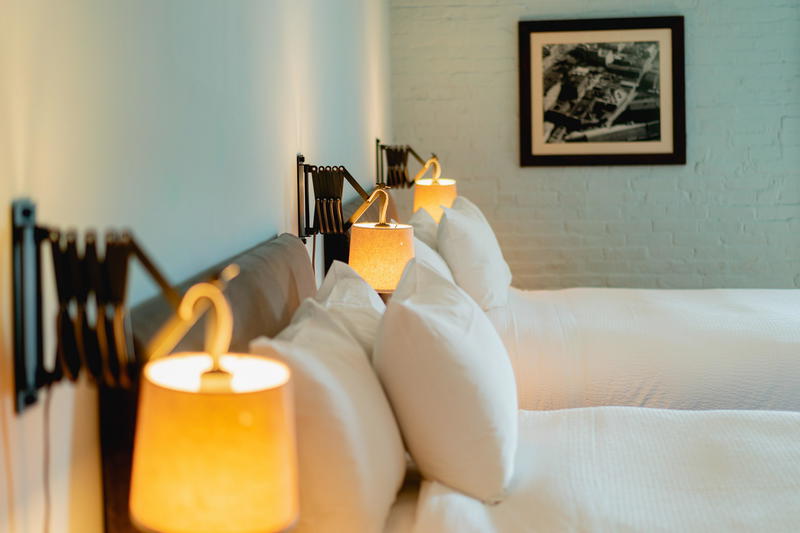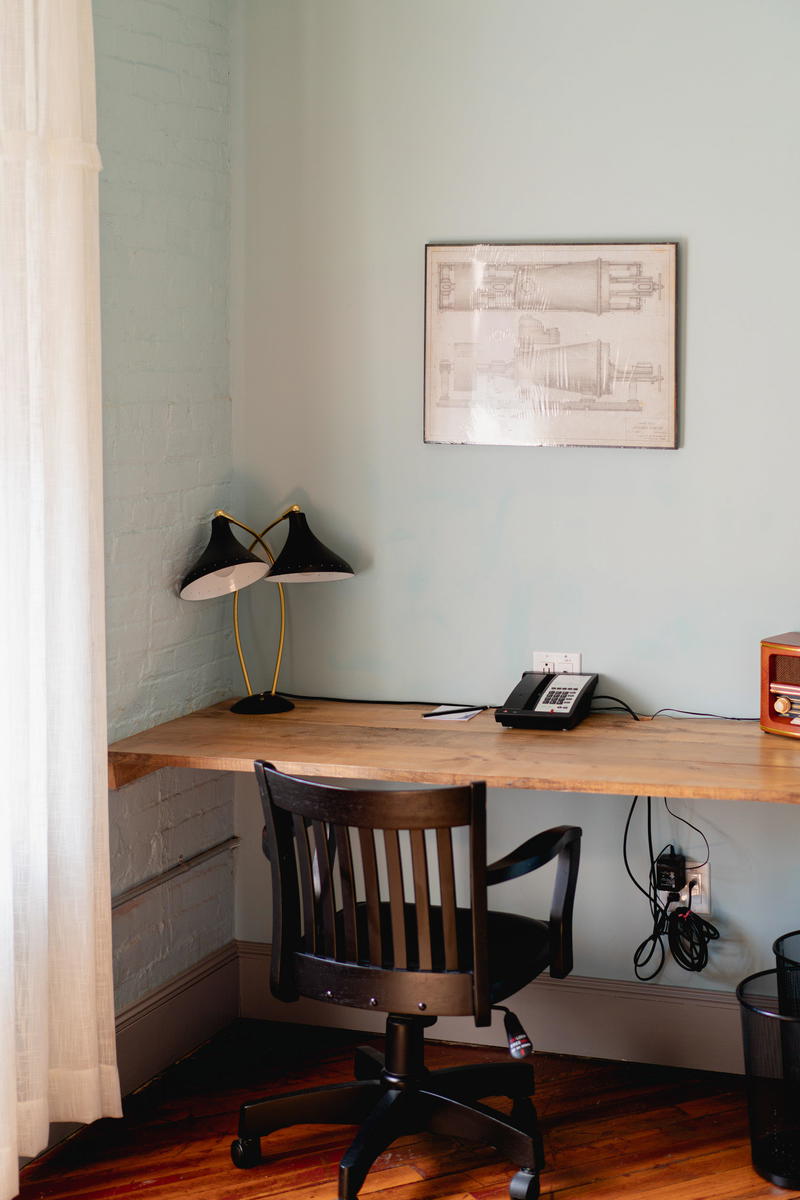 Extended Stay Rooms
If you are looking for some extra time in the Berkshires, like some extended travel or a business stay, check out the hotel's options for these extended stay rooms. They feel a bit more like home, with kitchenettes and some added items like microwaves or washer-dryers.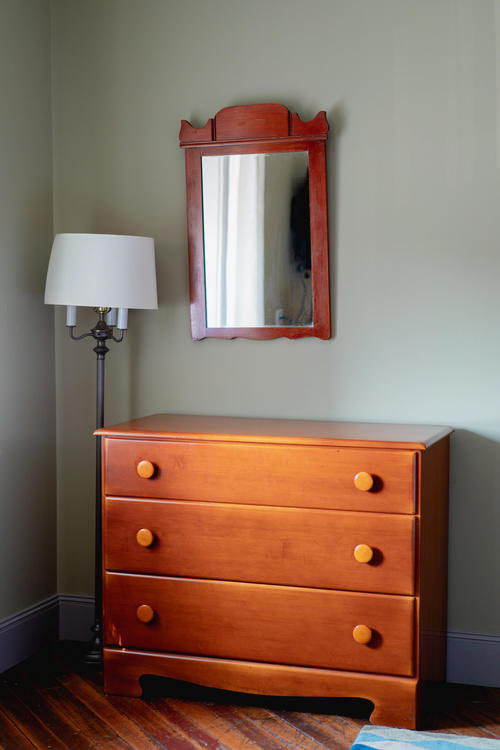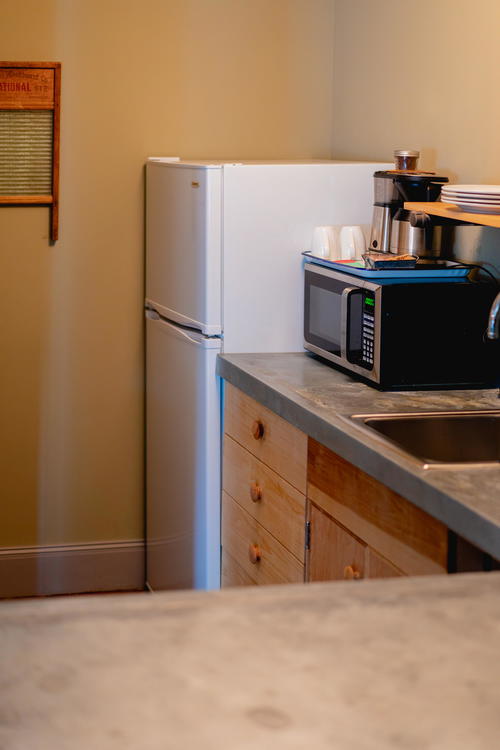 The Library Suite
We had to see this one in order to believe it! The Library Suite felt like we stepped into a scene from Harry Potter. This room used to be an office, and features floor-to-ceiling bookshelves lined with all kinds of books that you can read if you want, and even a sliding ladder like you'd find in an old film. This room is total luxury with the feeling of upscale privacy, great for a romantic getaway in the Berkshires.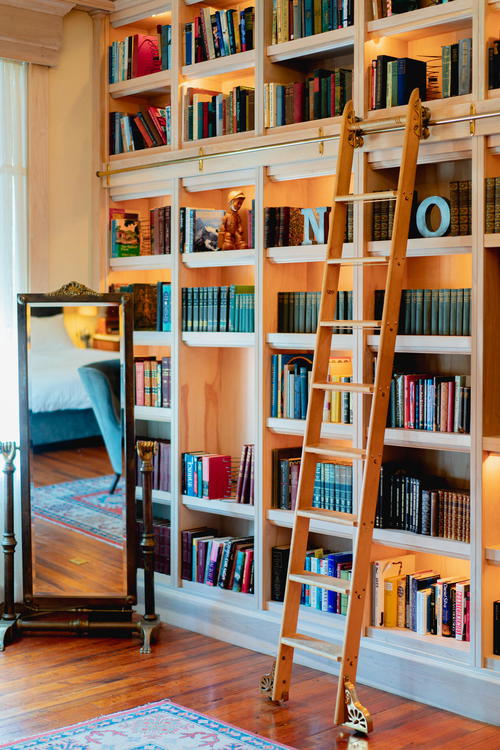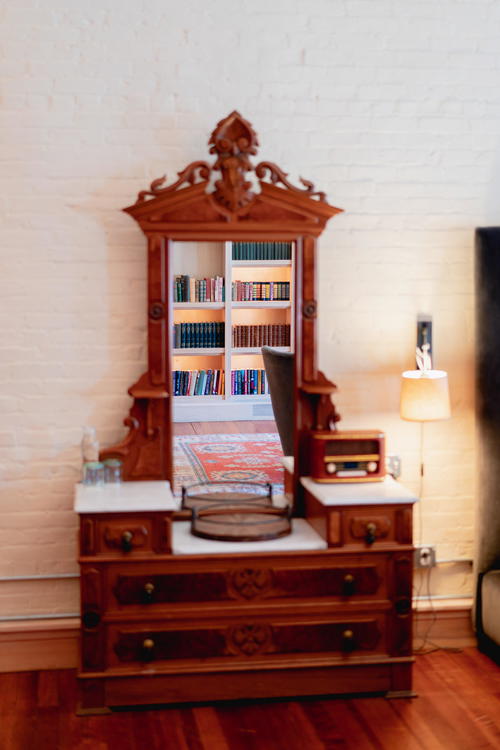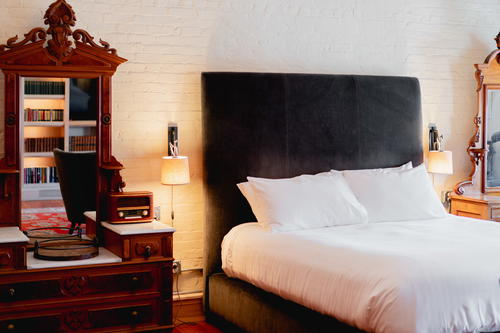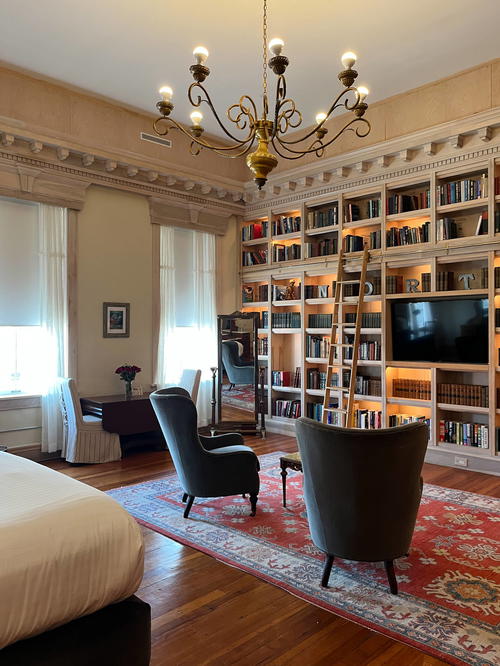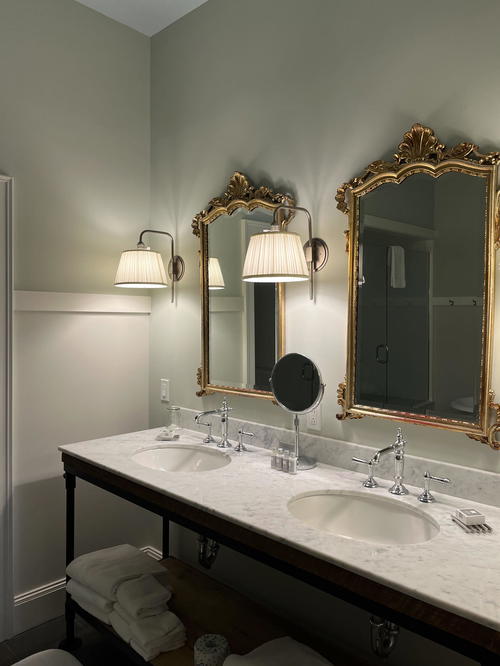 See more about all the rooms on the hotel's website.
Amenities at Hotel on North
Hotel on North is more than a place to sleep, and we were delighted to find all the parts of the hotel that were really worth 'touring' when we arrived, and on our second day.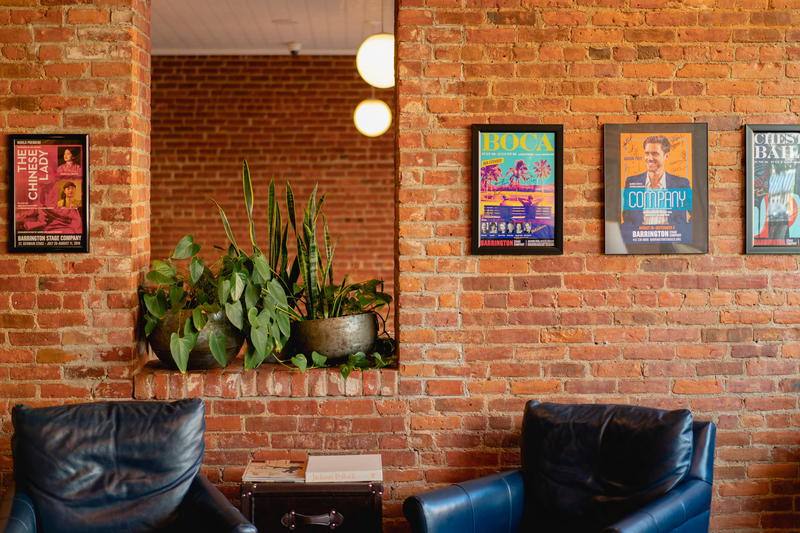 As for the lobby, there's the art gallery with its rotating selection of paintings, plus the 24-hour reception desk. To one side is Dory & Ginger, an on-trend gift and souvenir shop where you can explore your inner retail therapy needs by checking out candles, Berkshires-themed attire, home goods, deco and bath & body items.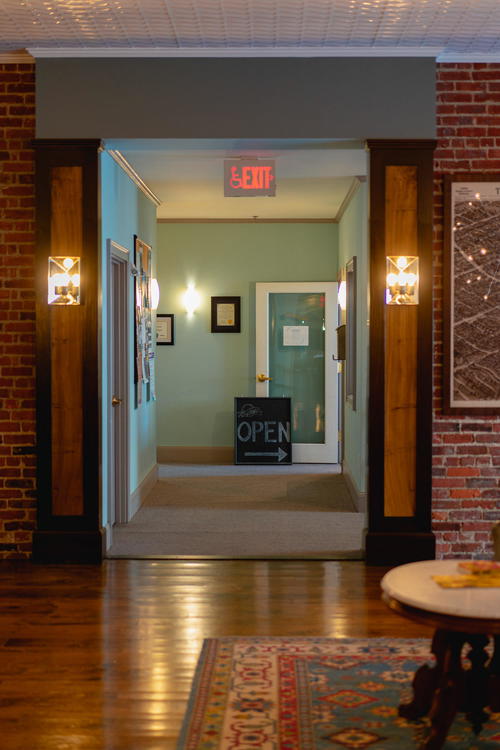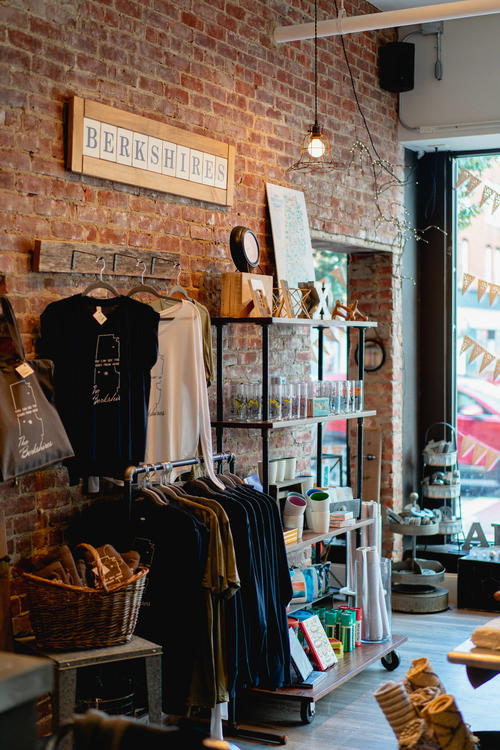 To the other side is Berkshire Palate, a craft food and drink restaurant that has a great menu of appetizers, entrees and apps, along with a creative cocktail list and beer and wine to boot.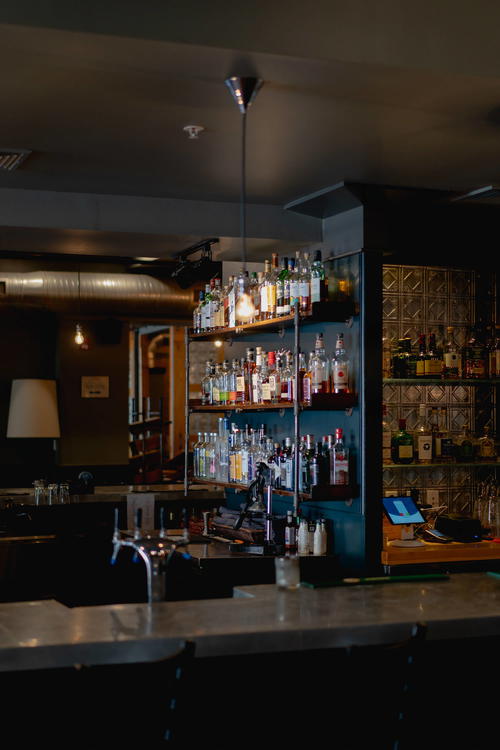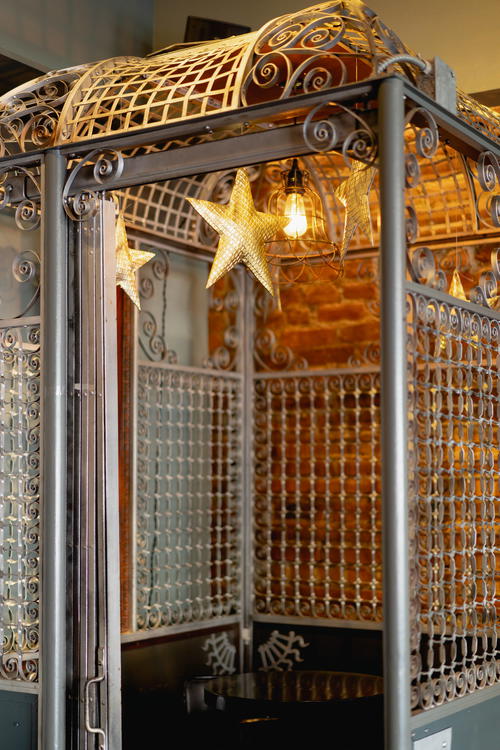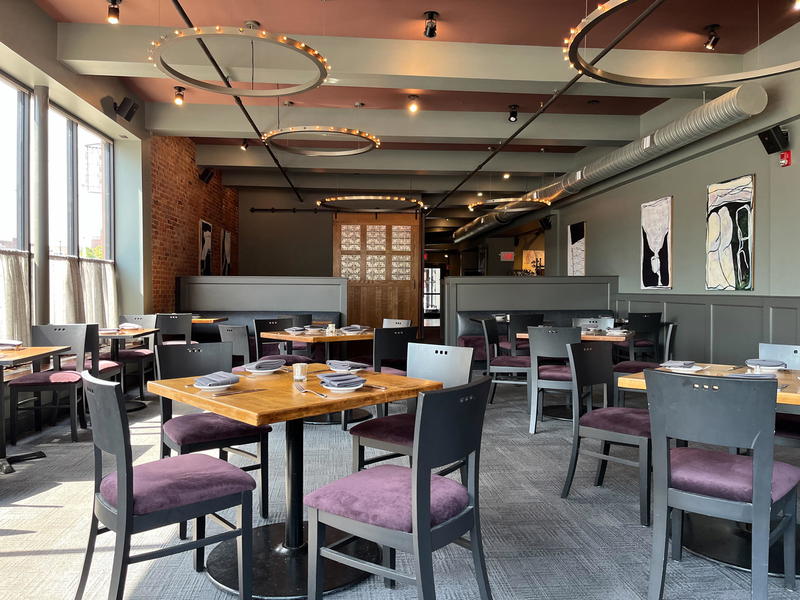 On the second floor, there is a reading area with couches and vintage sports memorabilia deco on the walls. Check out the big books on the tables (which were custom-made for the hotel!) if you have a moment. And if you're feeling fun, you can head to the game room on the ground floor near Dory & Ginger.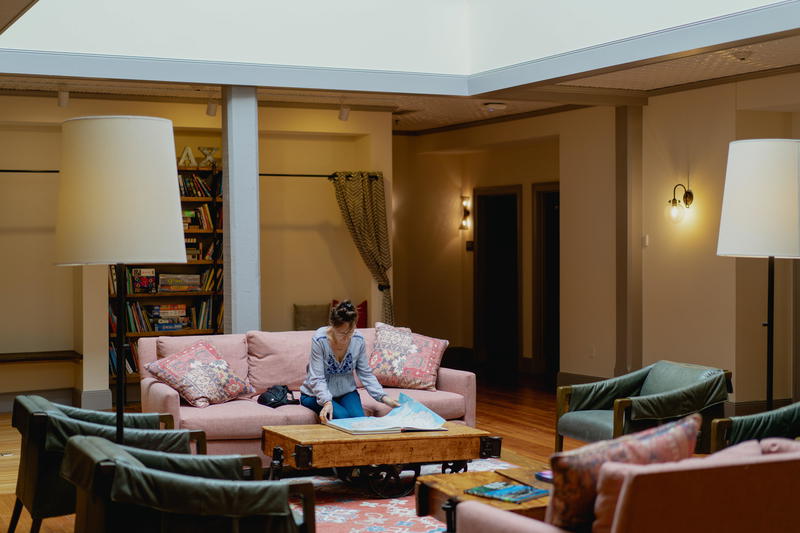 One more notable amenity that made Hotel on North feel more like a luxe stay when compared to other hotel stays we've had is that they have kept the daily housekeeping service regardless of your length of stay. In this way, the hotel room feels fresh when you come back in the late afternoon and evening. Towels will be folded, beds will be made, and the drinking water on the table will be filled.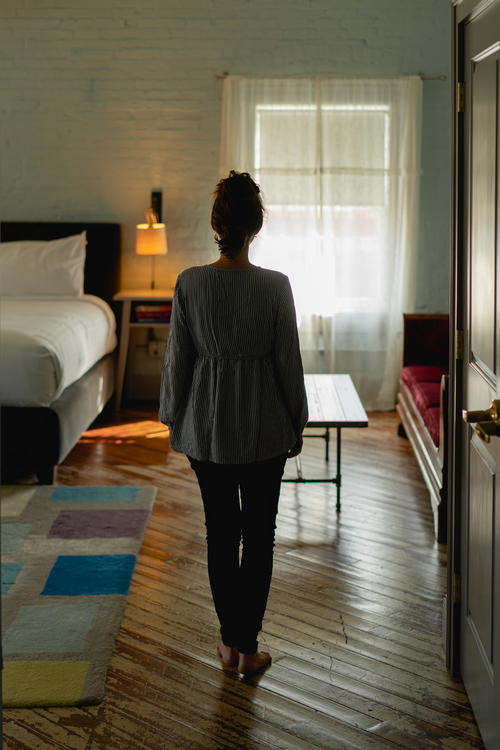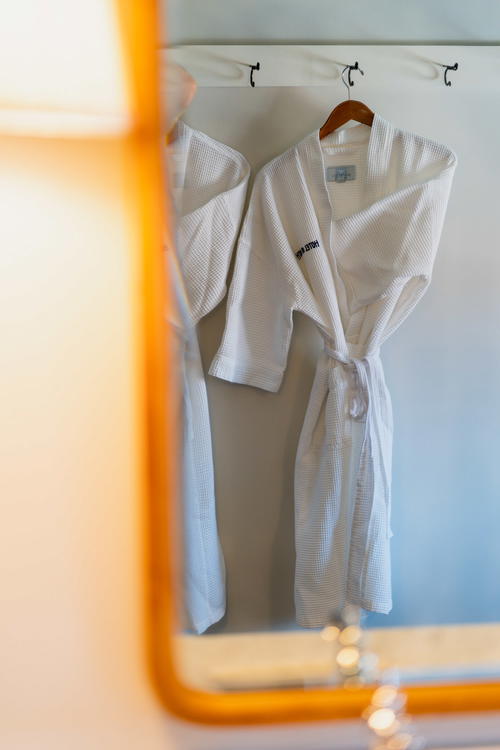 You can see the full list of amenities on the website.
Other notable amenities at Hotel on North
For those who wish to hold their big events in Pittsfield, Mass., you can check out the hotel's 80-person event space, which can hold enough guests for a small wedding reception!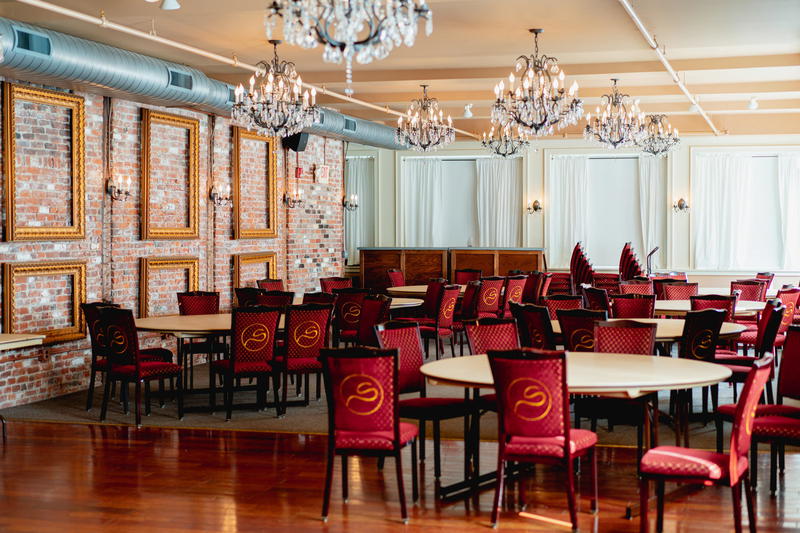 Aside from this function room, there are meeting rooms for business gatherings on several floors, making Hotel on North a great choice for small team getaways or business meet-ups.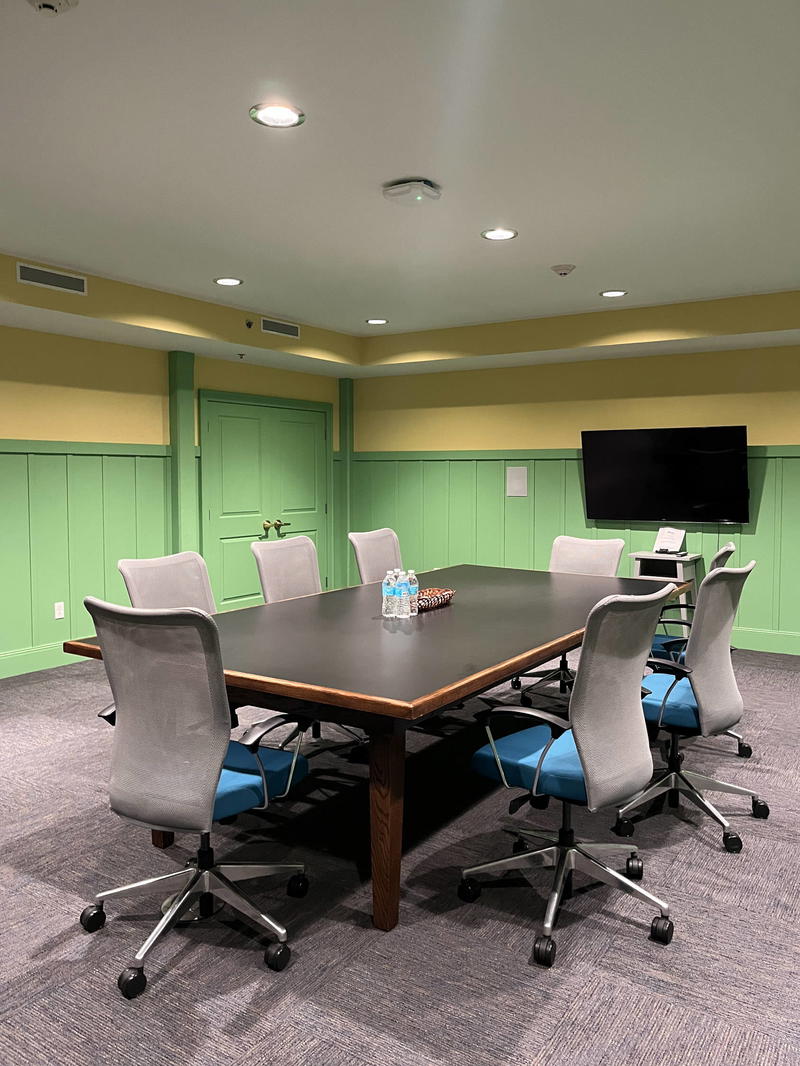 Plus, every room has a desk for working remotely. This is a big plus, and it's not the case at all historic nor boutique hotels these days. We appreciate this a lot, due to the amount of remote work we tend to do while traveling.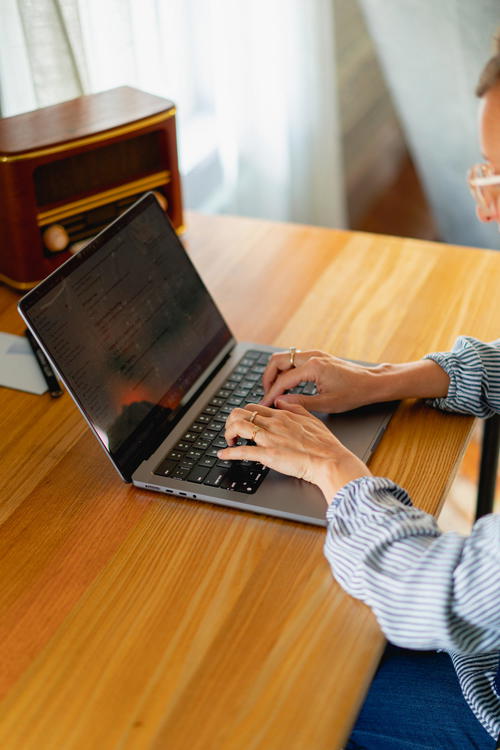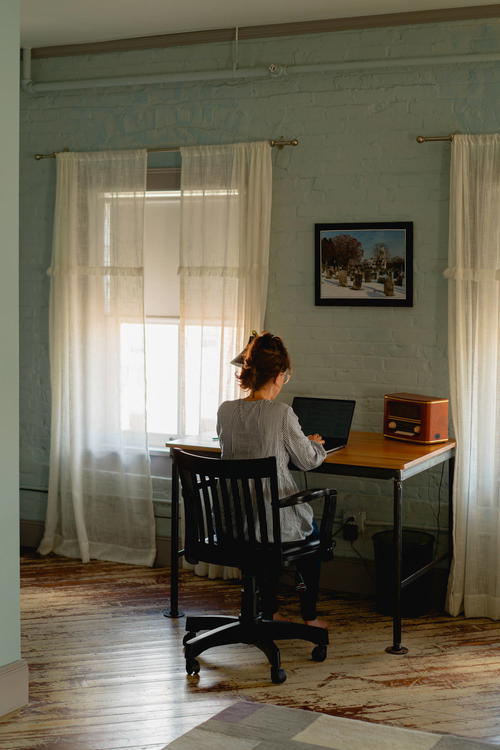 When is busy season in the Berkshires?
We made sure to ask this question, as our trip to Pittsfield and the surrounding region was during the first week of September that falls after Labor Day.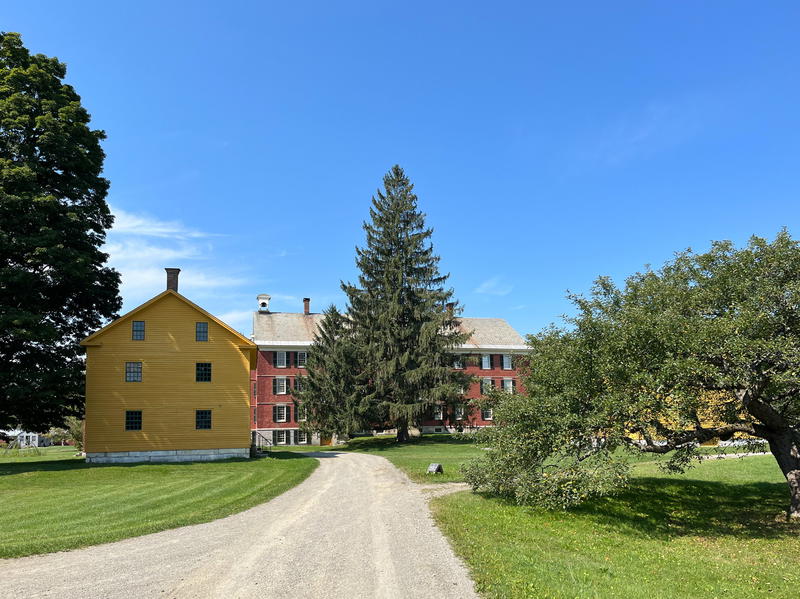 Busy season runs from June to Labor Day in the Berkshires, and then also comes during late September to early November, before the weather gets too cold to enjoy autumn. Plus, heaps of visitors flock to the Berkshires to see beautiful fall foliage all throughout these months.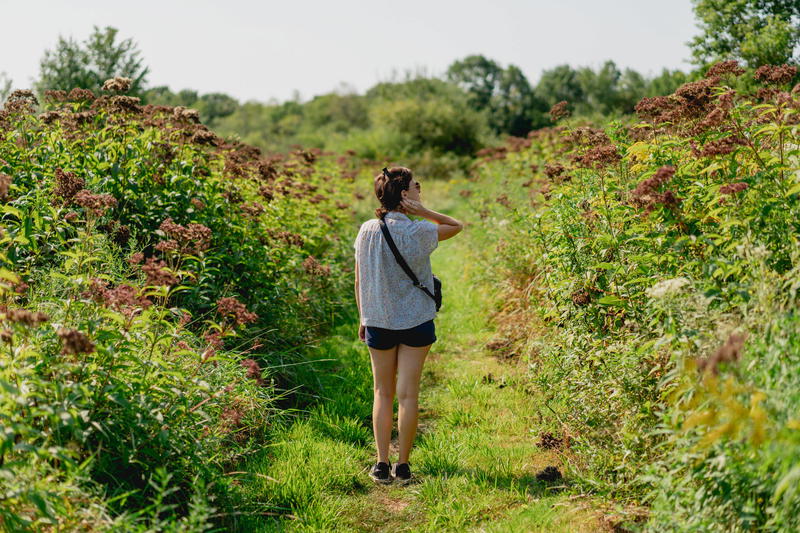 Does Hotel on North have seasonal pricing?
Yes, and the seasonal, or high-season demand pricing, is a helpful thing to know about. Pricing for Hotel on North jumps considerably during summer weekends, which are high in demand, as well as weekends during the peak autumn weeks of late September to early November.
If you want a deal for staying at Hotel on North, though, and this is great for anyone who wants to save a bit of money on a stylish vacation to the Berkshires, travel between Sunday night to Wednesday night, and use the website to see how the price of your chosen room will change.
In fact, rooms are quite affordable in the middle of the week and also in shoulder season or off-season (winter). For holiday weekends and high season, expect to pay top dollar to stay in a trendy boutique Berkshires hotel like Hotel on North.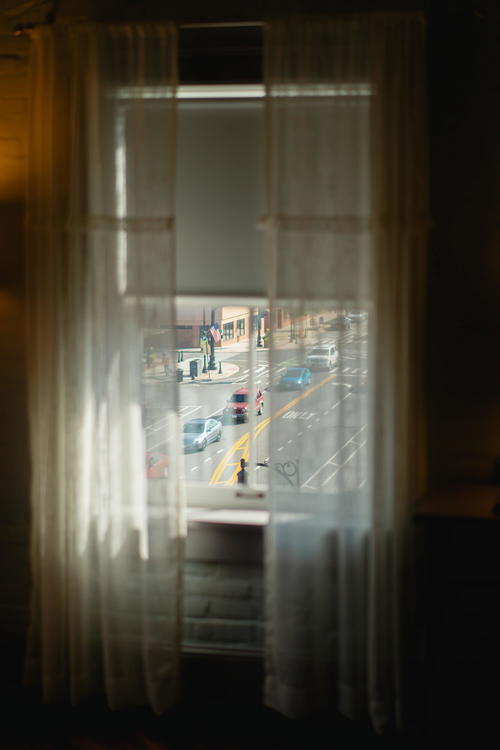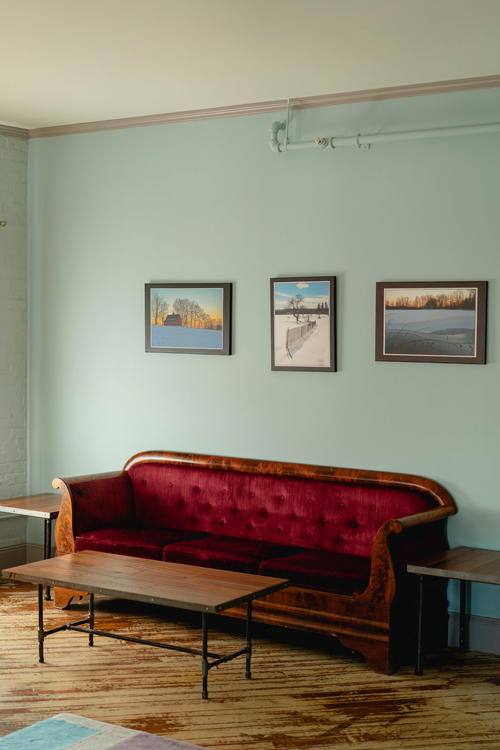 How was our stay at Hotel on North?
In all honesty, it was one of our best hotel stays to date. We felt safe, cozy and comfortable, and when we asked the front desk if they had a box fan we could use for some more air circulation, they dropped one off outside our door within a few hours.
We liked waking up to views of Pittsfield's downtown, and we used all the aspects of the room that served a function, from the coffee-maker to the second sink, and from the desk to the extra space around the sofa.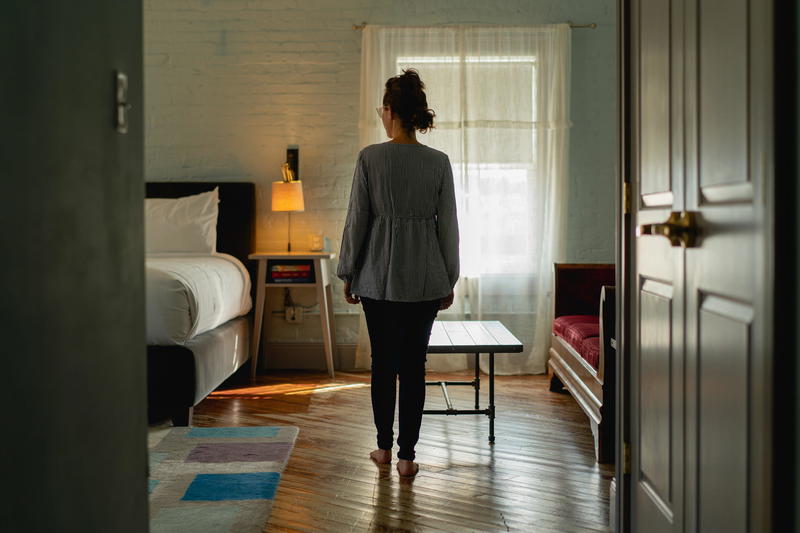 Is staying at Hotel on North worth it?
I would say absolutely! Staying at Hotel on North is a unique stay. It's not the experience you get at a Marriott or a Hyatt. Staying at Hotel on North becomes part of your trip because the place is so special, and beautifully-done. If you are budget-conscious, aim for off-season, shoulder season or weeknights, like I mentioned above.
Personally, we think that Hotel on North has got to be one of the best hotels in the entire Berkshire region, so you've got to see for yourself!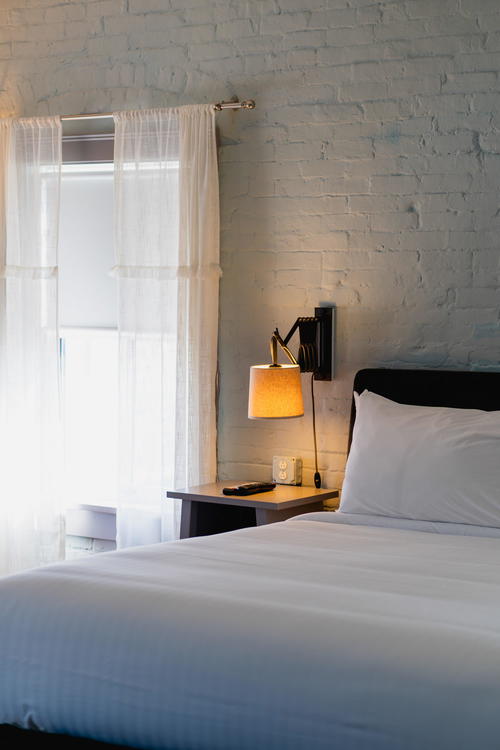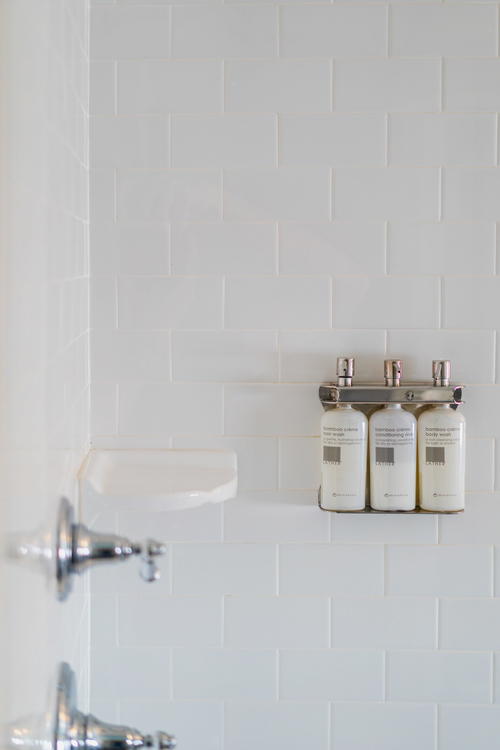 Are there any downsides to staying at Hotel on North?
To be transparent, staying at Hotel on North is, at the end of the day, a stay in Pittsfield, Massachusetts. The city itself is not quaint and green like Lenox; it's more of a post-industrial feel of a city that's being revived by new businesses and arts/culture. To stay in Pittsfield is to see a city that's changing for the better through its renaissance of the last decade.
There are no downsides to name about staying at Hotel on North. It's more like knowing that staying in Pittsfield might not be your ultimate vacation destination, but for us, it was a great base for exploring towns like Lenox, nature like Pittsfield State Forest and arts and culture!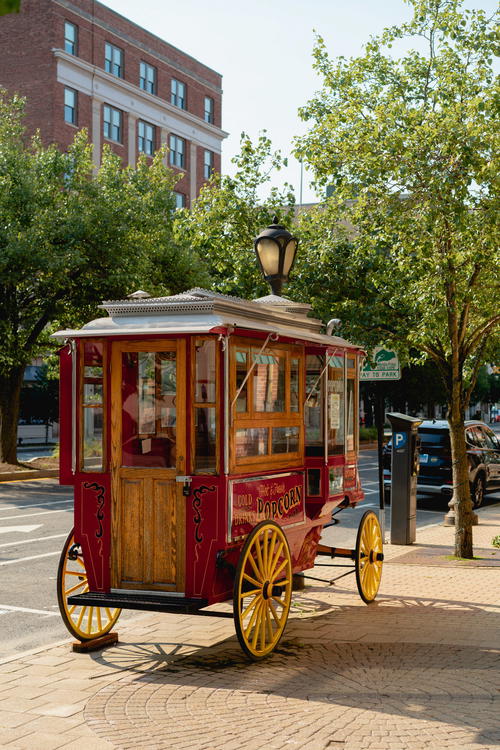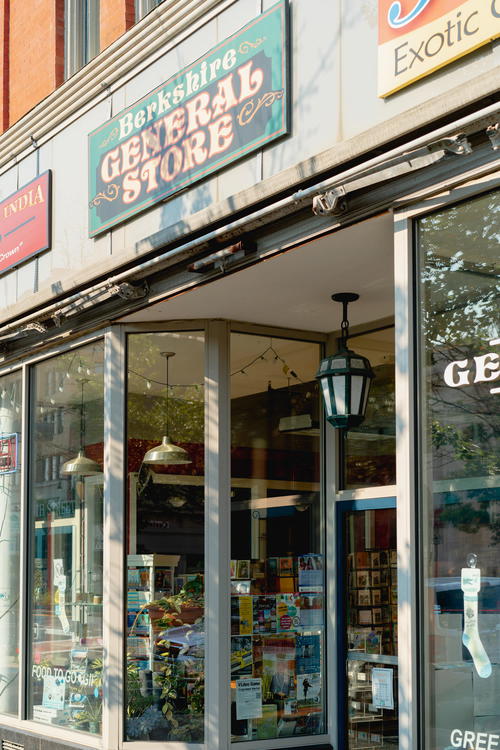 How to book a stay at Hotel on North
There are a few ways to book your stay at Hotel on North in Pittsfield, MA. You're on your way to enjoying a cool trip to the Berkshires!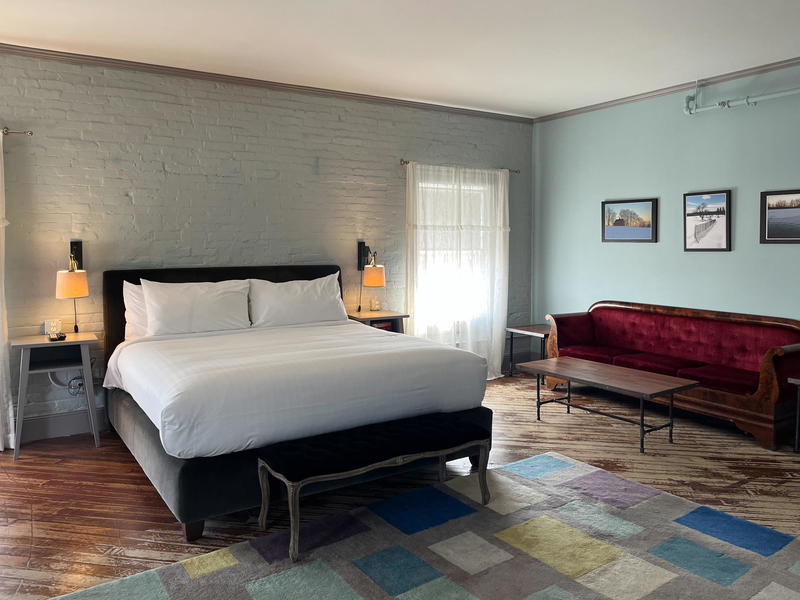 Enjoyed our article?
Consider supporting us! We're a 2-person team (learn more about us here) and your support enables us to create quality content. Thank you!