Aviator Chambray Dress: Versatile and Flattering for Travel
Written by Becca
•
Updated on September 8th, 2023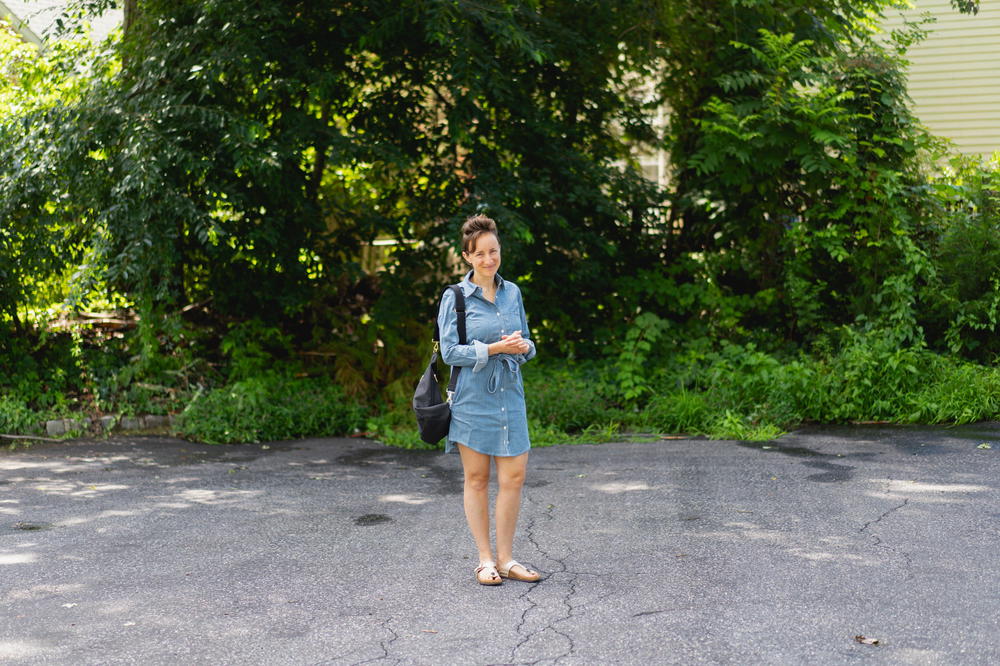 Is this the best travel dress with pockets that you could pack for a trip? I tried Aviator's Chambray Dress for travel and I'm reviewing it for fit, value and style.
This article may contain affiliate links. We earn a small commissions when you purchase via those links — and it's free for you. It's only us (Becca & Dan) working on this website, so we value your support! Read our privacy policy and learn more about us.
Table of contents
Close table of contents
Travel dresses have always been a challenge for me, because trips can be so unpredictable. For summer trips, it's easy: I pack a spaghetti-strap maxi dress to wear to the beach — maybe two. For spring, fall and winter, it gets a bit more complicated, because you'll want to layer, or pack a dress that hits various temperature constraints.
Aviator debuted the Chambray Travel Dress, and I picked it up in Faded Indigo. It's a classic style that I probably wouldn't have considered if I had just looked at it for half a second, but truthfully, it's a dress I can't wait to bring on a trip.
Is this travel dress worth it, for taking up precious space in your packing cube and in your suitcase the next time you go away? I'm assessing it for fit, style and features, and you can find out more in this review!
Helpful Tip
I recently reviewed a whole slew of travel dresses for women, so after you learn about the Aviator dress, check out the rest of the list!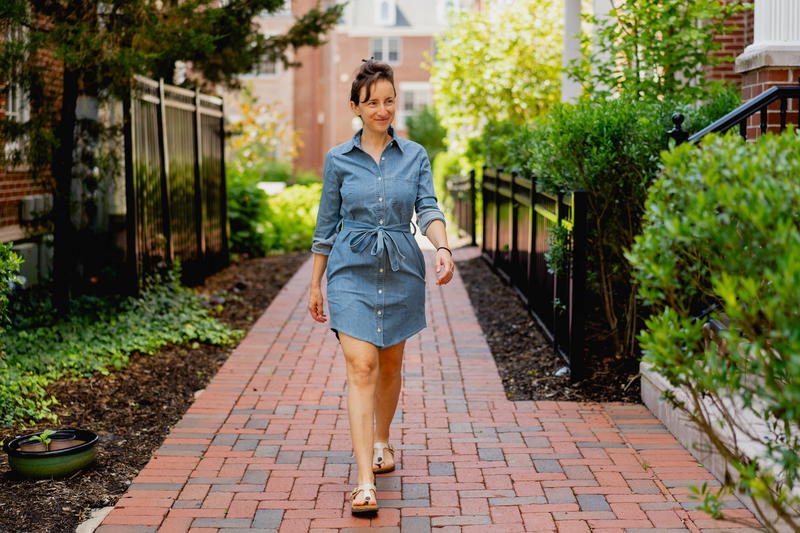 About Aviator
Aviator is a travel brand to which I was first introduced when we were on Remote Year, traveling for four months through Latin America. We started discussing travel apparel with a friend, who said he never leaves for a trip without his Aviator travel jeans.
"What are the Aviator travel jeans?" I asked, and that's when he showed us the zippered pockets.
Let's take a step back: I had never seen denim with zippered pockets before. The mere thought of it in men's and women's jeans is pretty groundbreaking, and Aviator is one of the top brands to do it.
A year later, I was lucky to try Aviator's travel jeans for women, as Dan was testing out Aviator's men's travel jeans (which he mentions as one of the best travel pants for men).
At the time, I was stoked to pack them on my trip to Guatemala, as you never quite know what you're going to want zipped up in your jeans during the flight. And surely, once you touch down, you want to avoid theft and pickpockets.
Aviator also makes merino wool hoodies that I tried out in my review of the Aviator First Class Hoodie and Red Eye Merino Hoodie. Actually, I left the house today and was at a loss of which zip hoodie to take with me, and I grabbed my First Class Hoodie to get me through the day.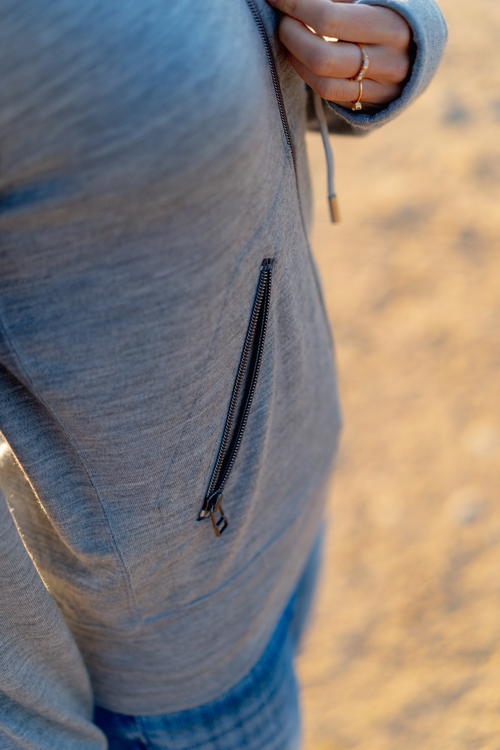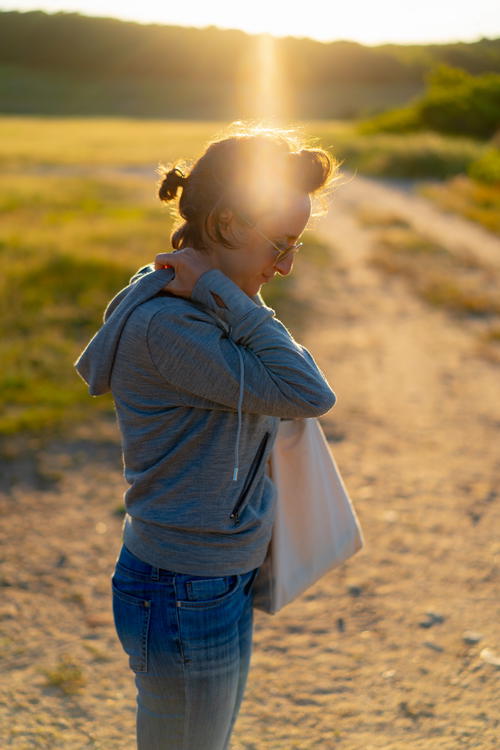 Now that Aviator is expanding its women's line, I'm trying the Chambray Travel Dress and you can learn more about it in this review.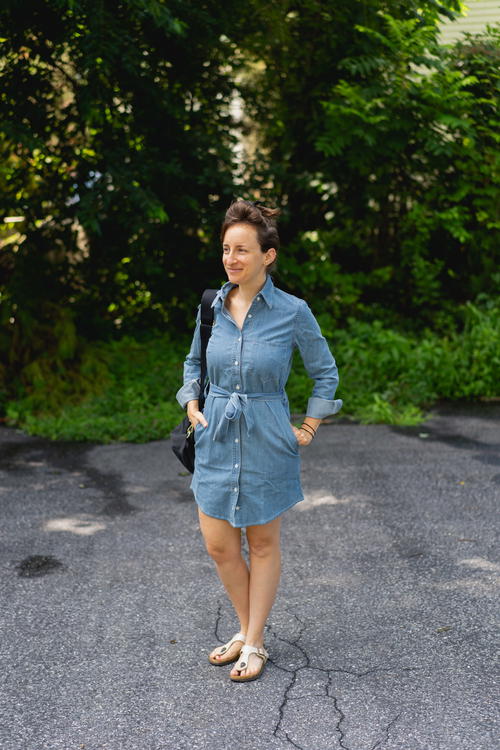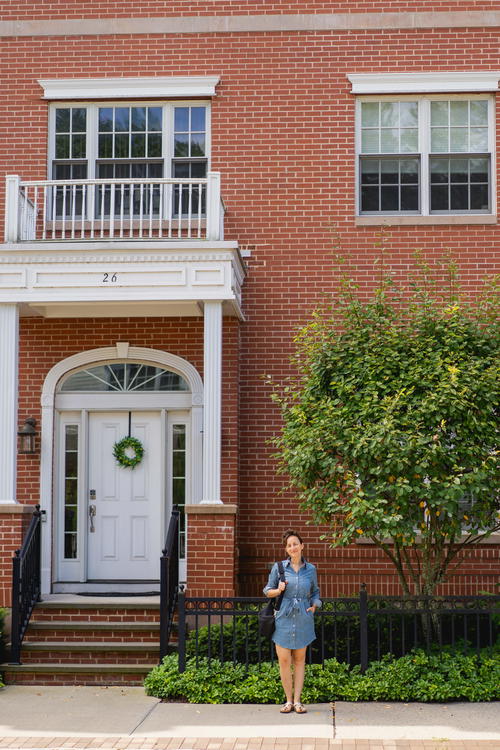 What is Aviator's Travel Dress?
Aviator designed this travel dress to be your first and last travel dress (and these are my words). The dress is versatile in that it suits basically all seasons, from serving as a pool cover-up in warmer weather, to a winter dress paired with warm leggings and a pair of boots.
It's a stylish and silhouetted dress that I find very flattering, if you find your perfect fit in the sizing. The chambray fabric makes it a timeless choice, as well as being a base layer during travel. You can layer the dress with anything from a scarf or shawl to a vest or oversized sweater.
As for the features, which I'll get into shortly, the zippered pockets make this dress into a useful travel item that can give you a hands-free option if you only plan to leave your hotel room with a hotel key and your phone, for example.
Features of this dress
The chambray button-down dress is simple, yet has several features I am going to call out here.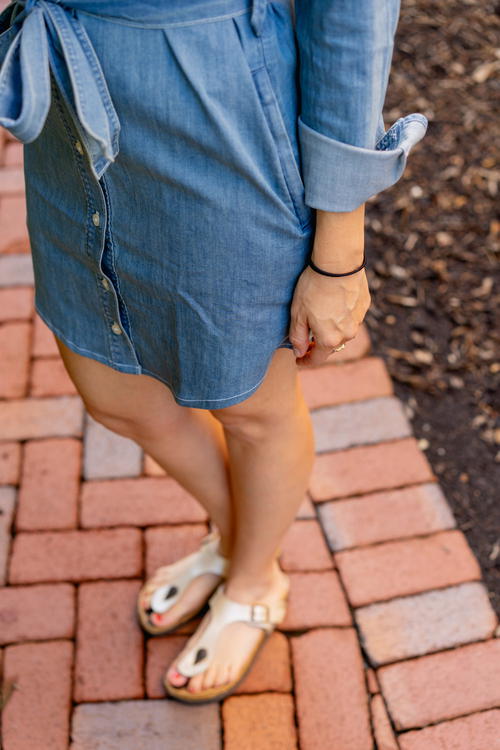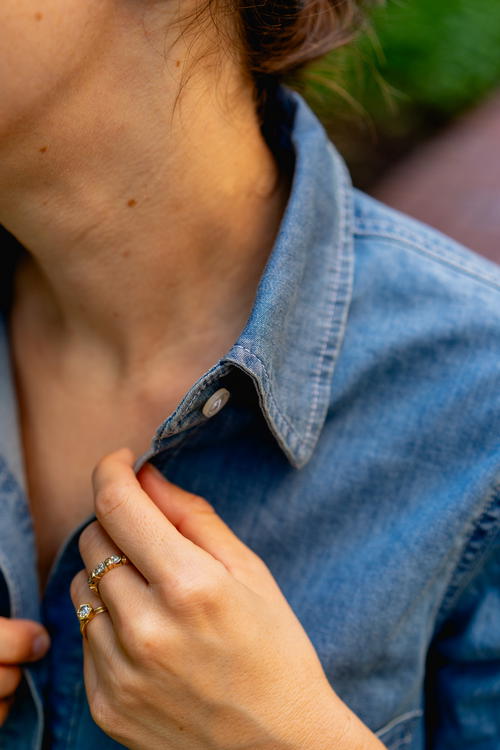 Stretch fabric
The fabric has a slight stretch, which is good for sitting and moving around. I haven't worn too many chambray dresses, but I can tell that the fabric is lightweight and durable.
The chambray is a blend of cotton and spandex, which gives it a "low-to-medium" stretch factor. Specifically, it's a 6-ounce chambray, which feels strong but not overly heavy.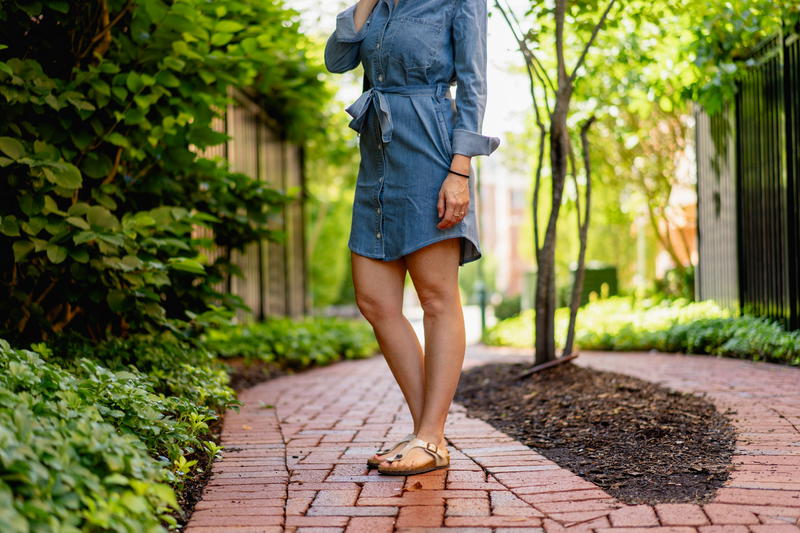 Two zipper pockets
The zipper pockets were the first thing about the dress I noticed as a travel feature when I tried it on.
The YKK zippers have little pulls that also get hidden when you have them zippered up or down. I'll use these pockets for things like a credit card or hotel key, as well as a phone on the other side.
The fact that I can take the essentials with me, zipped up in this dress, means that I could leave my travel belt bag or fanny pack behind for the evening or day.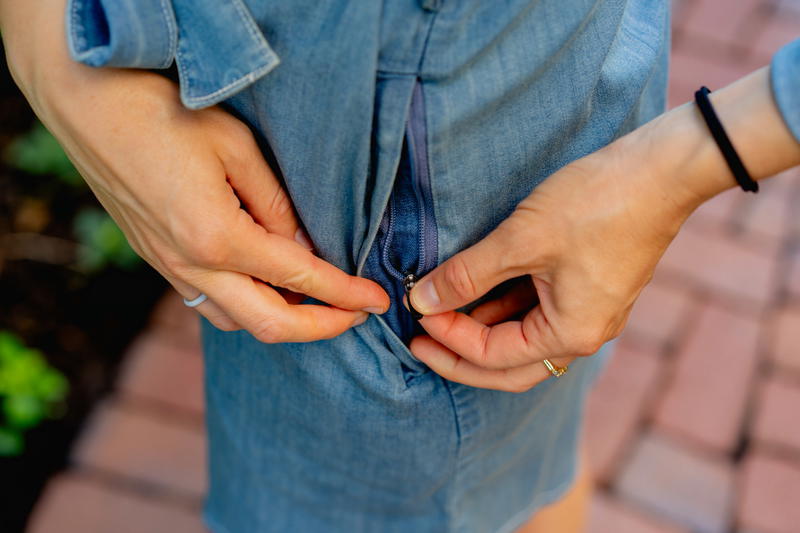 Front chest pocket
The front chest pocket doesn't have a zipper, but is handy for putting your phone in for a moment, or for some other small items like a metro card.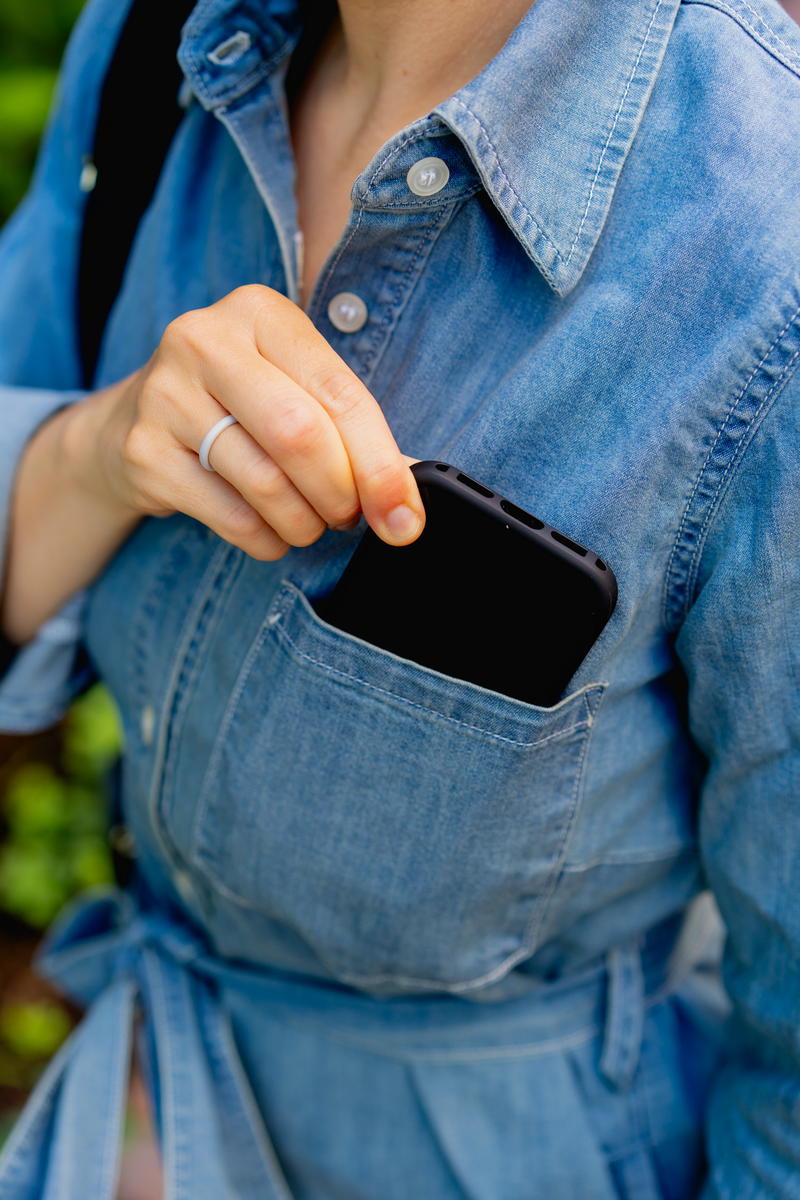 Tie waist and belt loops
The chambray tie belt ties in a bow at the waist, and if you'd like to switch in your own belt, you can, with the belt loops.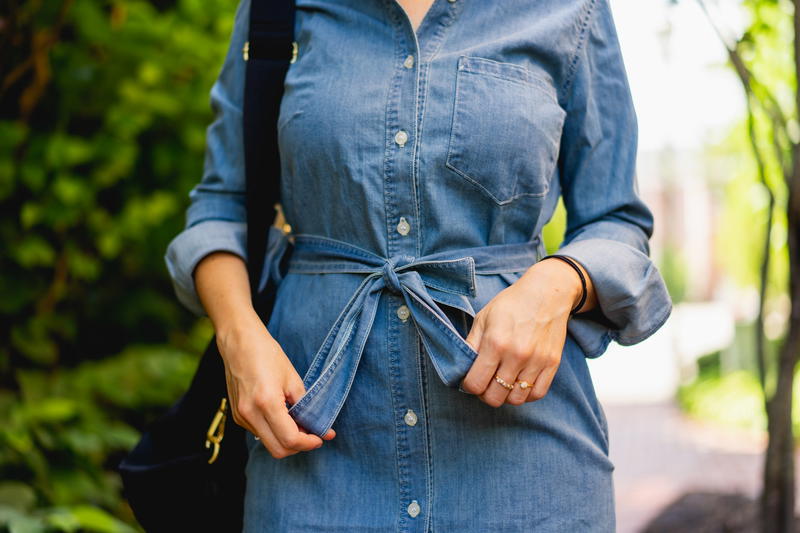 Silhouette style
After the alteration on this dress, I felt great in it. I tried it on and Dan agreed that yup, it flattered my figure and created an attractive feminine silhouette.
With the dress hitting above the knee, it's a dress that I could also wear to nights out at a bar or a dinner reservation, or a place where modest dress is required.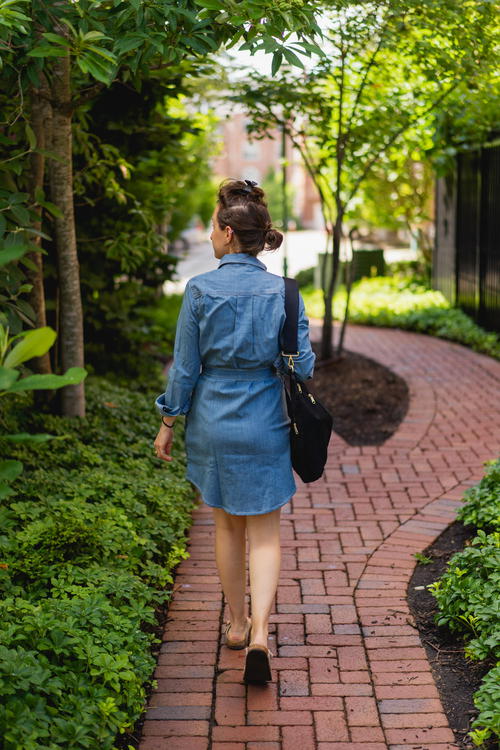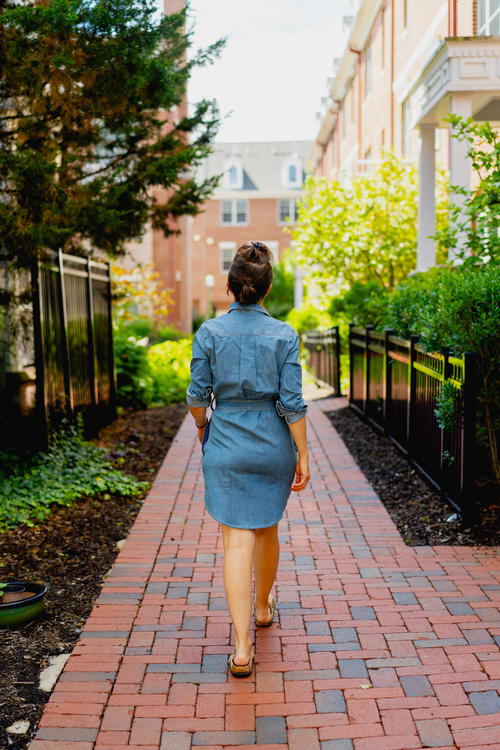 How does it fit?
The dress has a standard fit, and may even run a little big for you. If you have read my other gear reviews, you may know that I am 5'2'' and petite. I can sometimes hit a home run with something sized XS like in the sizing for Mott & Bow, and other times, vanity sizing makes an XS too big on me.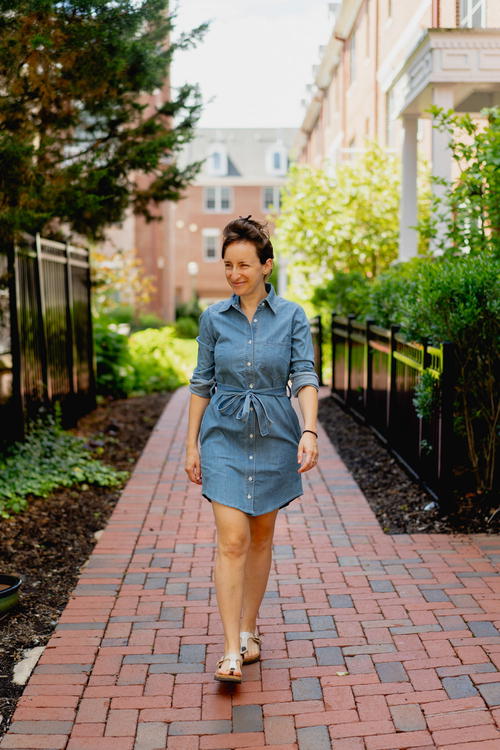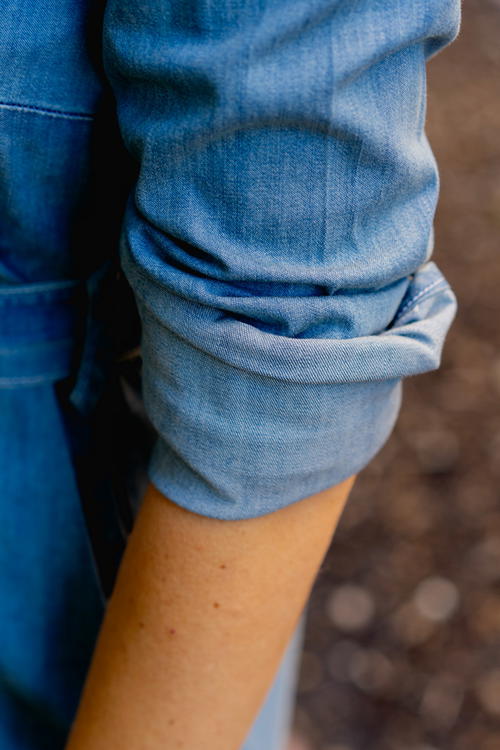 I also am short, so I often shop petite when it comes to bottoms, dresses and even shirts, to make sure that they don't run too long on my legs or sag at my ankles.
For the fit of the Aviator dress, the "running big" factor impacted how the Chambray Travel Dress fit my build. It was too long such that it hit my knees, too wide in the shoulders, and too long in the arms.
Aviator was kind enough to alter the dress by tailoring it to my shoulder span and my height when I told them a bit about my "dimensions!"
If you typically wear standard-size clothing and find that you fit into clothes with standard sizing that don't need alterations, I would suggest staying true to your typical size. On the Chambray Dress product page, you'll find a size chart to help guide your decisioning, under "Guide to the Perfect Fit."
Based on reviews I'm seeing as well, women report that the dress fits anywhere between the "perfect" to "slightly big" assessment, so keep that in mind. The dress is also easily able to be altered.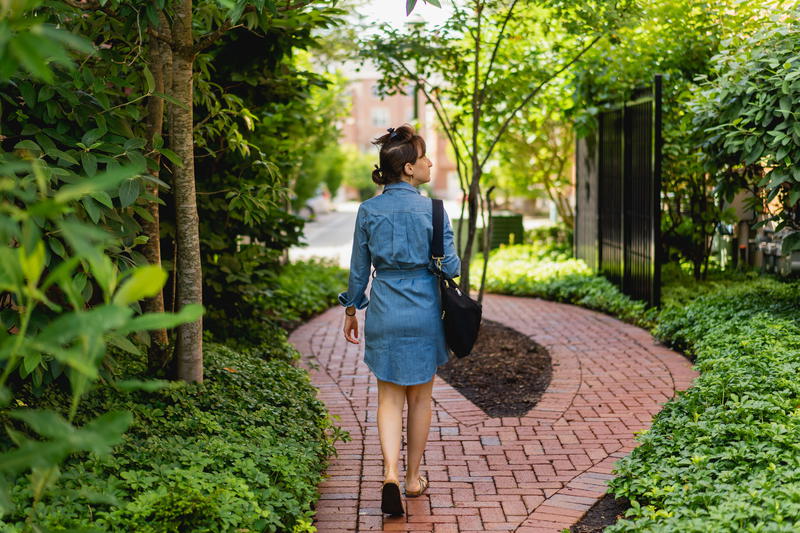 Helpful Tip
The sling bag I'm using in these photos is the Canvelle Sling Bag in Black!
Is this travel dress worth it?
What I will say about this dress, if you have the budget for it, is that this type of dress has been in style for a decade and will probably be in style another decade.
If you've ever considered the "cost per wear" of an item in your suitcase, think about how much you'll likely wear this dress over time and how the quality and craftsmanship influences the price.
You'll get exceedingly much more wear and use out of this dress because of its versatility than a patterned dress that doesn't match anything else you own to pair with it.
I'm confident that this travel dress ticks all the boxes of a trusty default staple to have in your travel pack, and it has the Aviator mark of quality.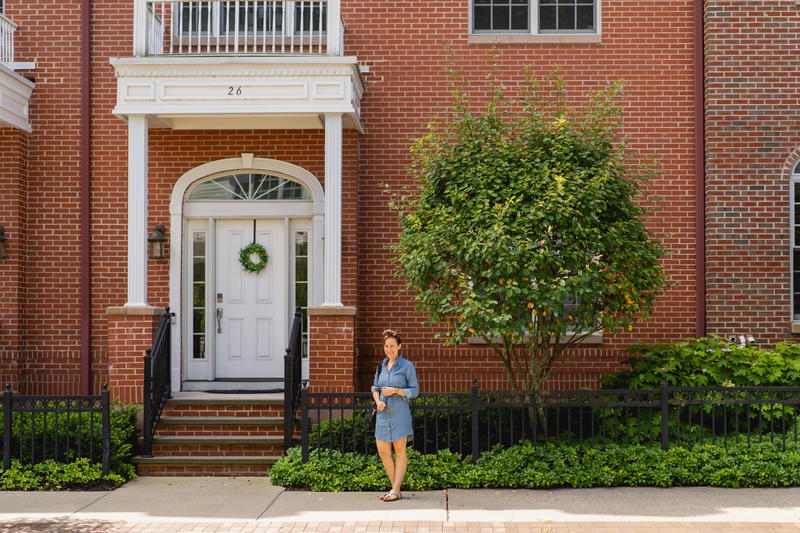 How to buy Aviator's travel dress for women
That's an easy one! You can buy it directly on Aviator's website at the Chambray Dress product page.
If you have more questions about Aviator, see our Aviator brand review page for some additional thoughts.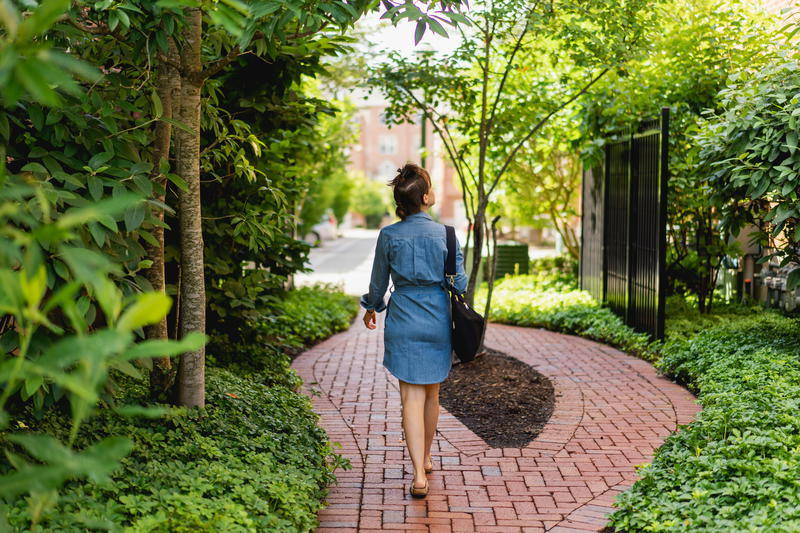 Enjoyed our article?
Consider supporting us! We're a 2-person team (learn more about us here) and your support enables us to create quality content. Thank you!