Best in Wrinkle-Free Travel Dress Shirts: Bluffworks Zenith Shirt
Written by Dan
•
Updated on September 6th, 2023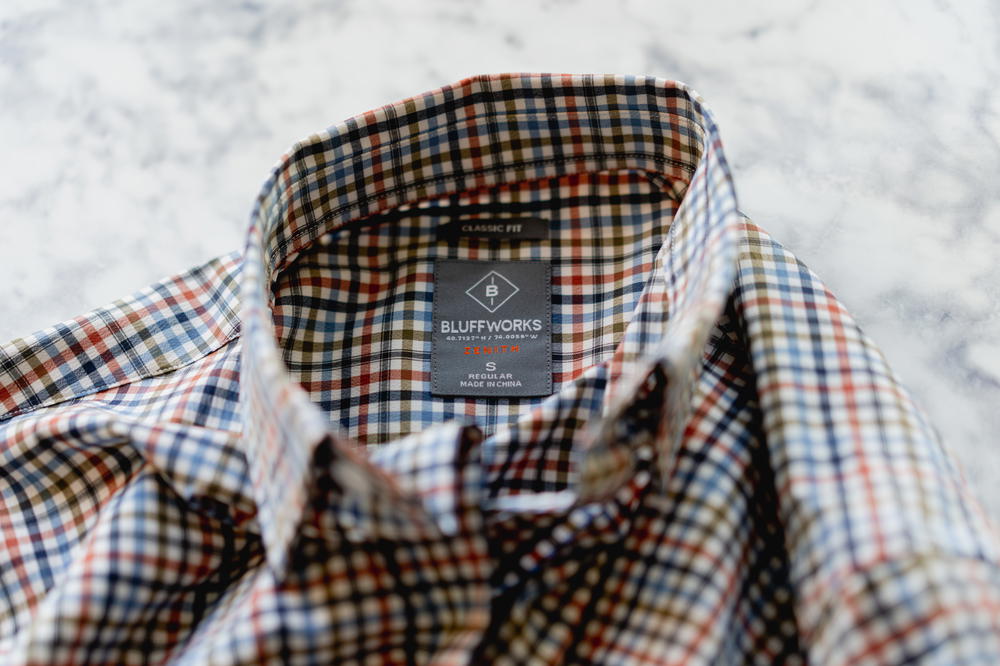 Are these the best no-iron wrinkle-free men's dress shirts for travel? I'm reviewing the Bluffworks Zenith affordable and casual button-down travel shirts.
This article may contain affiliate links. We earn a small commissions when you purchase via those links — and it's free for you. It's only us (Becca & Dan) working on this website, so we value your support! Read our privacy policy and learn more about us.
I never knew I needed button-down dress shirts specifically made for travel, but now I don't know what I'd do without them. Bluffworks' answer to a wrinkle-free travel dress shirt for men is the Zenith Travel Dress Shirt, an affordable and versatile travel staple.
There are so many reasons to be looking for the best travel dress shirt you can trust.
When you're traveling out of town for a wedding weekend, professional business conference or a big gathering with family, and if you may have some video meetings while on the road, you need a travel-friendly dress shirt.
And you need one that you won't need to iron.
Ironing dress shirts is a struggle for most people. That's because it's time-consuming, annoying, risky (if you aren't good at ironing) and it requires owning an iron, which I don't have!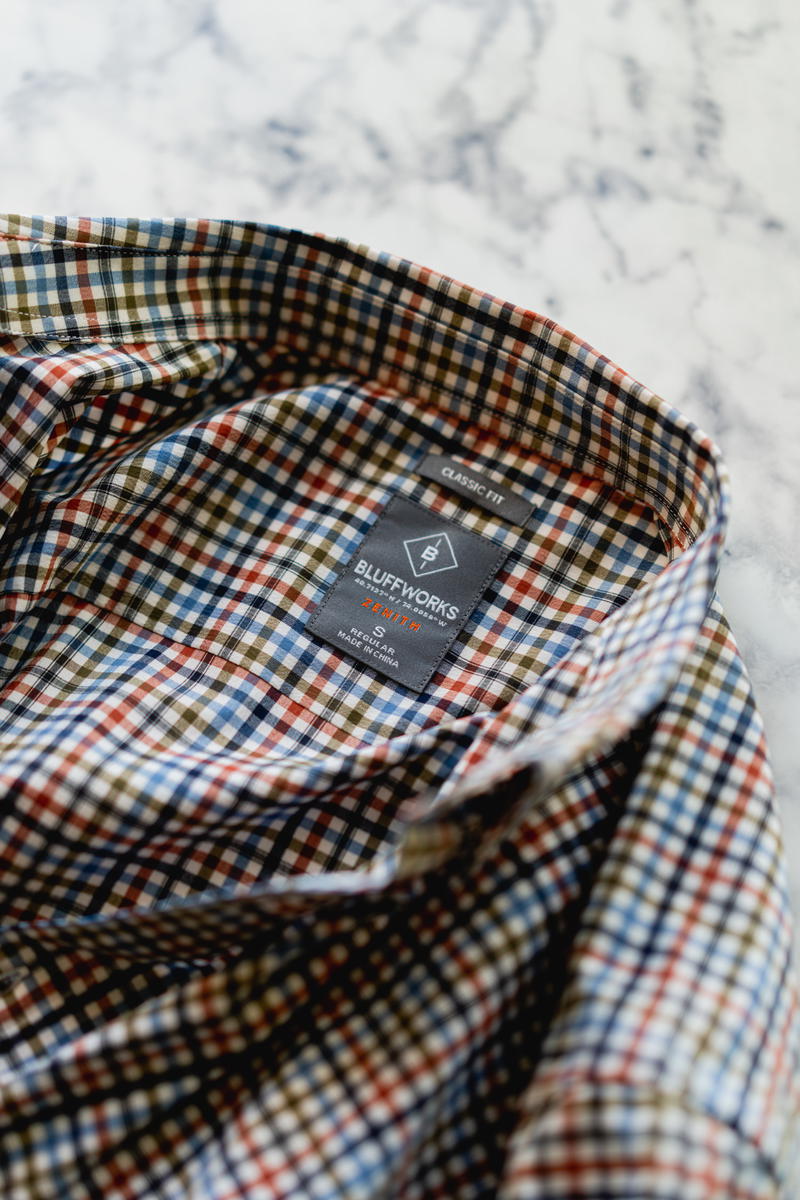 The Bluffworks Zenith dress shirts have been the solutions to this problem for me, and I'm glad I have a few of them, in perfectly classic colors and plaids.
I find that they're versatile, comfortable and have a heap of good features to talk about. If you're considering these shirts as travel button-down dress shirts, keep reading about why these just might be the best travel dress shirts out there.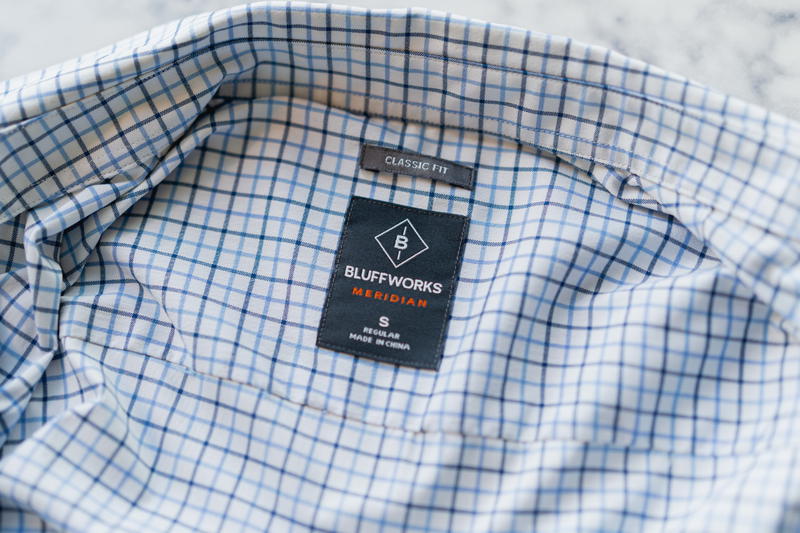 A brief rundown: Bluffworks Zenith button-down dress shirts
In the photos that follow, I am wearing the Zenith Dress Shirt in Classic Fit, Multicolor Gingham, Size S.
These smart travel dress shirts are more than a Zoom shirt, and I say that because I debuted my Zenith dress shirt at an online work Zoom party with my coworkers in 2020 while I was wearing a pair of loungey joggers.
Bluffworks says these shirts have many lives, and even outside the video meeting outfit, they sure do.
A lot of the excitement for these wrinkle-free flattering dress shirts for men is that they are timeless in style and have lots of qualities worth telling your friends about.
I say this because I often wind up talking about all my Bluffworks travel shirts when I'm on trips and wearing them: they're a great conversation-starter once you start showing everyone how they refuse to wrinkle (and repel water).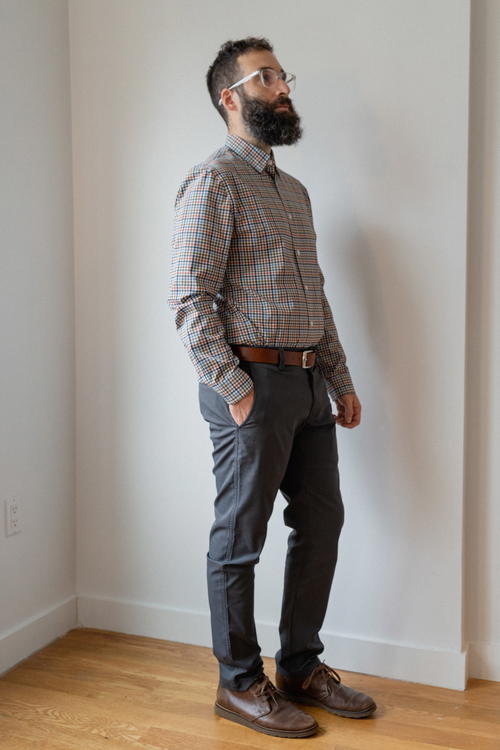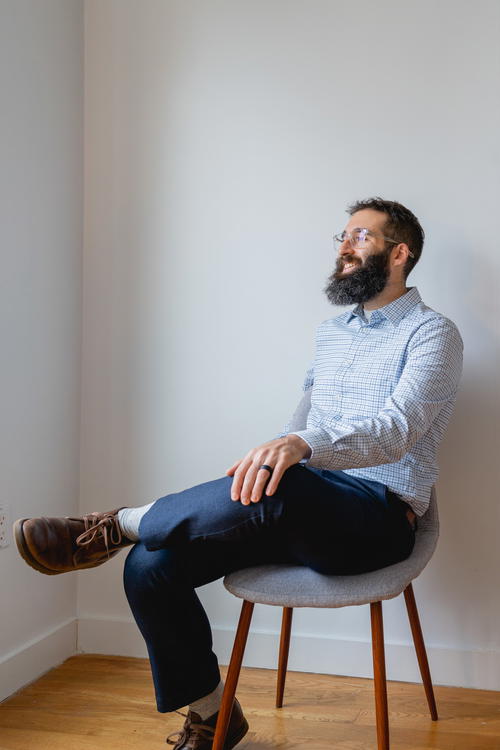 Technical features of the Zenith Dress Shirts
The Zenith shirts have a host of features that earn them the titles of the "best men's travel dress shirts" for professionals and travelers.
Let's check them out here.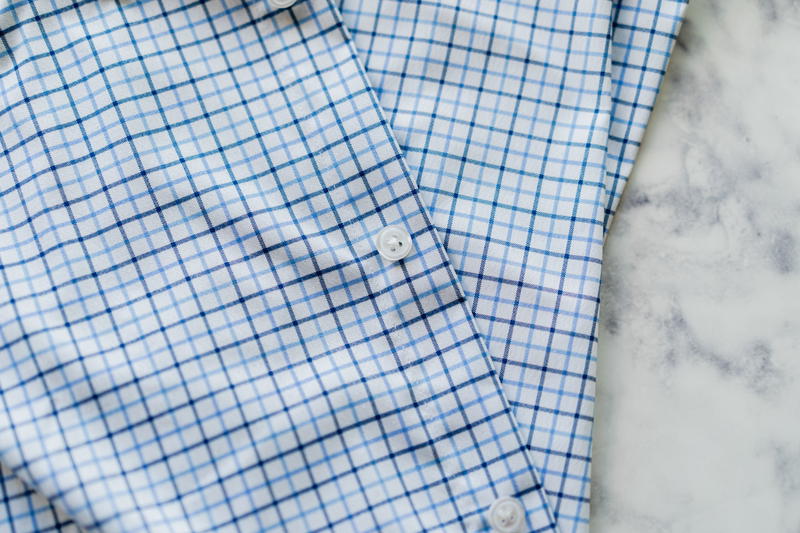 Wrinkle-free fabric
When I wear dress shirts, I prefer the look of rolling up the sleeves, so my ideal dress shirt is one that doesn't get sleeve wrinkles. Only shirts that are wrinkle free allow this. Some of my other travel shirts look terrible when I try to roll down the sleeves after rolling them up.
The Zenith travel dress shirts don't wrinkle… at all.
Specifically for the arm-rolling, this wrinkle-free feature is useful because you can wear the same shirt twice and not have sleeves be wrinkled after the second time. No one will ever know you wore it yesterday. This is a game-changer, specific to when you're away from home and don't plan to do laundry until you get back.
Helpful Tip
The shirts are even wrinkle-free after I take them out of my packing cubes during a trip. For more on packing cubes, including the Bluffworks packing cubes, check out my rundown of the best packing cubes for travel.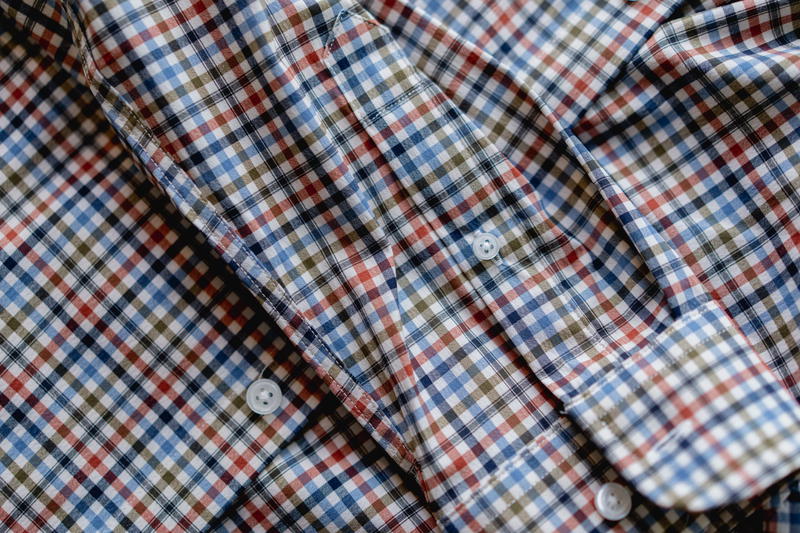 Slight stretch component
With a blend of 94% polyester and 6% spandex for the Zenith, these shirts are slightly stretchy. This makes them comfortable to wear for an entire day. They are more forgiving when you are dancing at a wedding, or sitting all day in an office.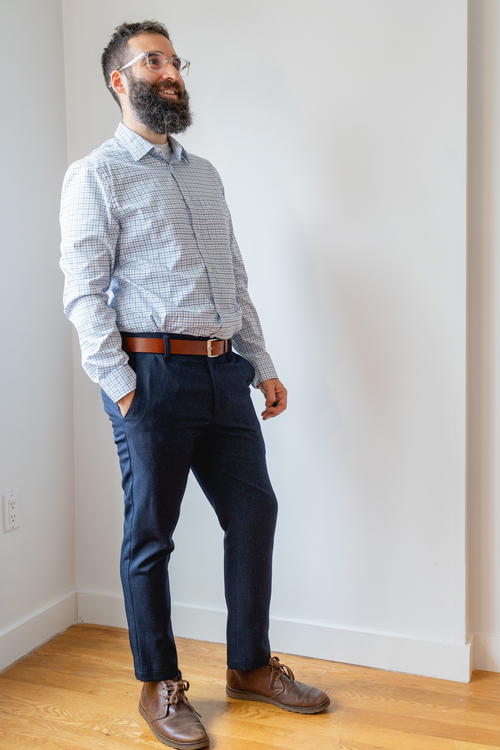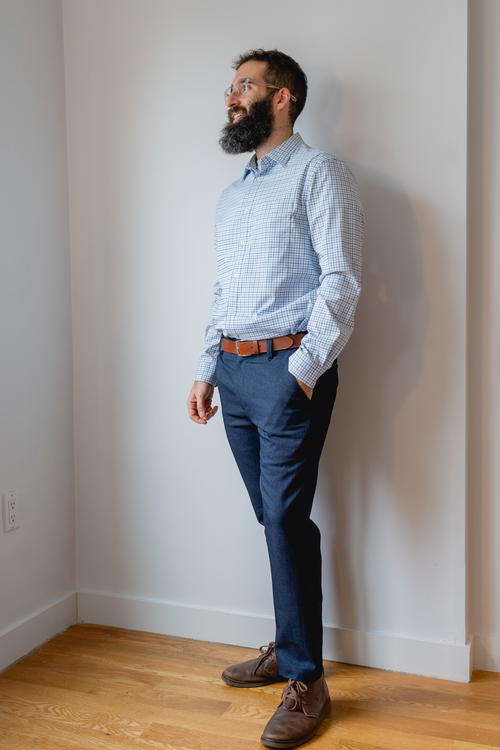 Odor-wicking material
The material has odor-repellent qualities, so they tend not to smell like any BO, even after multiple wears. This is useful for me if I only bring one shirt on a trip, and have multiple times that I need to wear a nice shirt.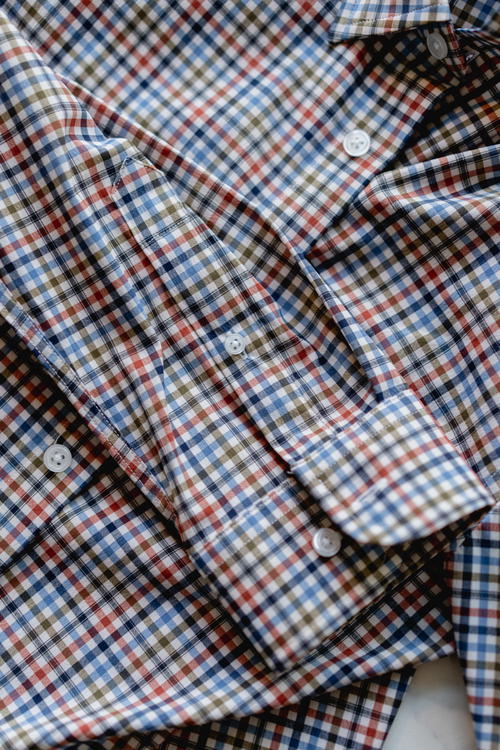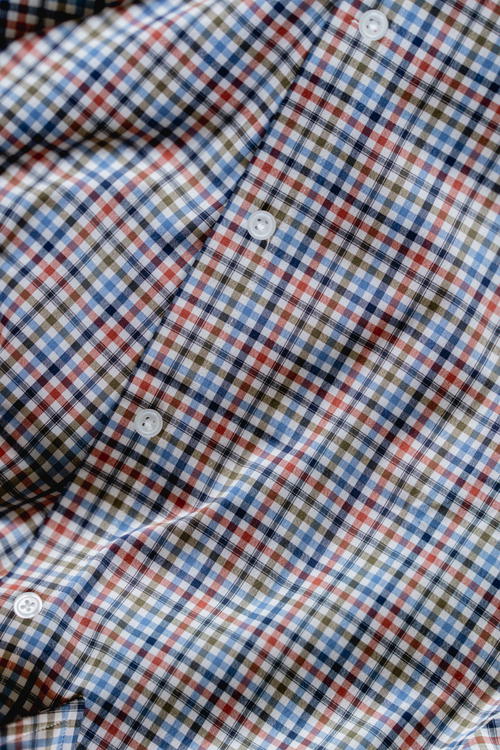 Water, stain and spill-resistant
I enjoy showing this off when I'm at meals with friends during a trip. I'll splash a little water on my Bluffworks Zenith shirt and show everyone how it stays as a little droplet without making the shirt wet at all. You can just dab off any moisture droplets that fall on these shirts.
That is a great aspect of a travel shirt because the idea is that you may not have access to a washer during a three- or five-day trip.
Care and washability
The Zenith shirts are machine-washable, which is huge for anyone who dislikes going to a dry cleaners just to care for dress shirts. These travel dress shirts go right through the laundry and hang dry with no problem.
Versatile use cases for the Zenith dress shirts
Plainly put, these travel dress shirts are very multi-purpose. You can wear Bluffworks' dress shirts for a business meeting and then a nice night out.
Regarding how I've worn them during travel, I've worn the Zenith travel button-downs to holiday dinners with my wife's family, wedding rehearsal dinners, client events and wedding weekend social gatherings.
The Zenith dress shirts are also ideal for wearing with a suit like the Bluffworks Gramercy travel suit, which you can even pack with you, with these tips on how to fold a suit for travel.
Helpful Tip
Interested in packing like a minimalist? I have a few tips about minimalist packing, here, including how to get your wardrobe down to a small capsule of must-have essentials like these dress shirts.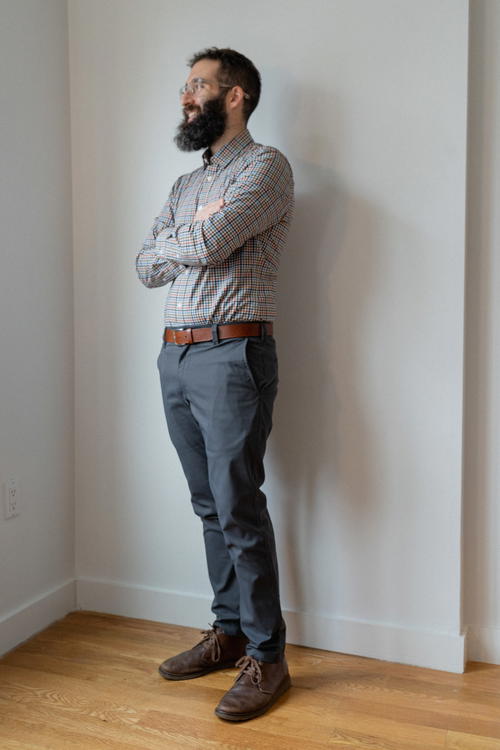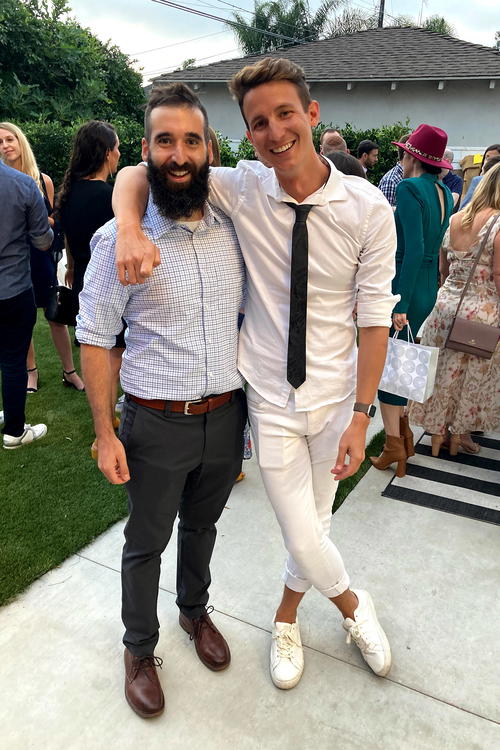 Are the Bluffworks Zenith dress shirts worth the money?
The Bluffworks Zenith travel shirts are absolutely worth the investment if you plan to have continued use cases for travel button-down dress shirts in the next few years.
I never even thought I'd be wearing them more than a few times, but I wind up packing them on most trips I take. The Zenith shirts work well under a blazer, or with Bluffworks' Ascender Chinos for a decent business casual outfit.
Helpful Tip
While you're here, don't miss our list of the best men's pants for travel, including the Bluffworks line of men's travel pants.
I've worn them with brown or black jeans to the same effect. They're an easy way to look put together, especially when you're on the road without your entire closet at your disposal.
This being said, if you really don't think you'd get use out of a shirt like this, then it's not for you; however, the Zenith style isn't going out of style anytime soon, so if you may have a few limited uses even in the next few years, it's great to have a wrinkle-free dress shirt on hand for taking on some travel.
Regarding the investment required for this essential in men's travel apparel, note that Bluffworks often has seasonal sales during which the retail price of these shirts may get marked down as much as 30%. I wouldn't wait though, because your desired size and color might go out of stock or on backorder.
Conclusion: Bluffworks dress shirts for travel
We hope you found value in this review of the men's Zenith travel dress shirts from Bluffworks.
Bluffworks is a brand that's building great apparel for travel with all these useful features in mind.
If you're interested in seeing some of the Bluffworks women's products for a woman in your life or on your gift list (or if you're a woman reading our site), check out an example of what Bluffworks now offers for ladies, like the Women's Naha Travel Joggers.
Enjoyed our article?
Consider supporting us! We're a 2-person team (learn more about us here) and your support enables us to create quality content. Thank you!