@germanbackpacker: Building a Bilingual Travel Blog
Written by Becca
•
Updated on September 6th, 2023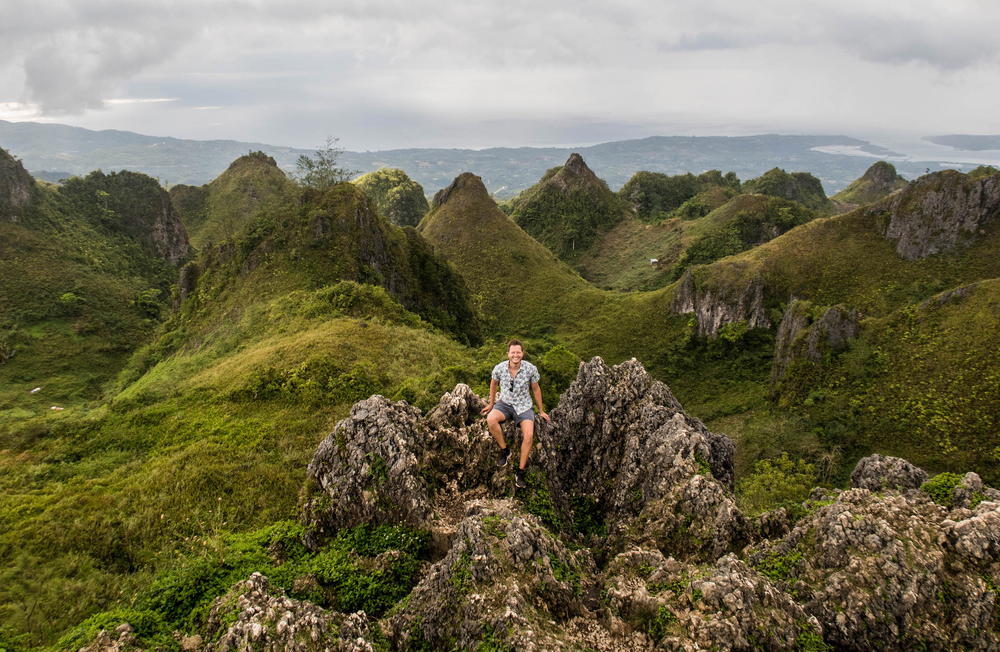 Patrick from @germanbackpacker is one of our favorite bilingual travel bloggers who has built a dual-language blog and travel website. Check out his thoughts on building content in English or your native language.
This article may contain affiliate links. We earn a small commissions when you purchase via those links — and it's free for you. It's only us (Becca & Dan) working on this website, so we value your support! Read our privacy policy and learn more about us.
---
While we were in Hanoi, Vietnam, in February 2019, I got an Instagram message from my friend Daniel Herszberg and he said, "You should try to meet up with Patrick of @germanbackpacker. He's in Hanoi right now too."
I love meeting other bloggers and travel professionals, so I messaged Patrick on Instagram and said if he was around Old Town, that Dan and I would love to meet.
We all hit it off right away, having lots in common, from working remotely while traveling, to traveling solo and dreaming of lots of adventurous destinations on our lists.
Patrick told us all about the travel tradeshows and conferences he's been to, which is partially what inspired me to attend the NY Times Travel Show earlier in 2020.
But what's really cool about Patrick's business is that he has built it in two languages: German and English. While you see our travel guides in English, Patrick's are mostly in German.
On his Instagram, you'll see bilingual photo captions that show how he is expertly growing an audience based on speaking natively to both English speakers and to the German-speaking world.
We asked Patrick all about how his travel blog started, and the opportunities he has had recently around travel to many places we could only dream of (Sudan? Pakistan?). Read on!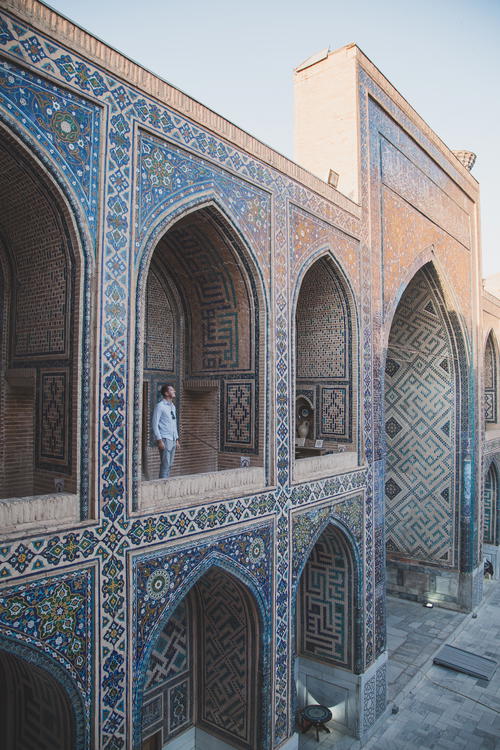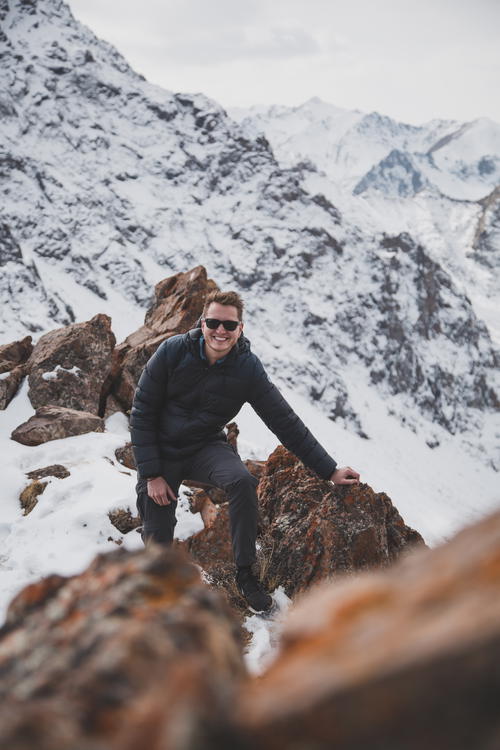 Who's Patrick, the @germanbackpacker?
I'm Patrick – a word traveler, business graduate and founder of the bilingual travel blog German Backpacker.
After finishing my Master in Management degree in summer 2018, I packed my bags and started exploring the world while building up my online business, giving me the chance to work and live in every corner of the world.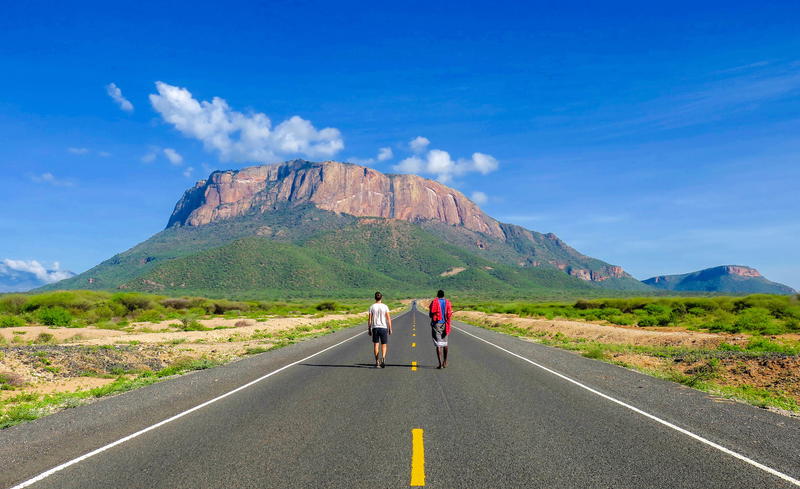 When did travel first become a part of your life?
I always wanted to travel the world, and during my business studies, I finally got my first real opportunities to travel and to spend time abroad, as part of my university program.
Throughout my years at university, I had the chance to go on exchange semesters to San Diego, California, and to Mexico City, and further worked in Seoul, South Korea, and Mauritius as part of international internship programs.
After finishing my Bachelor's degree in summer 2014, I went on my first big solo backpacking trip to Southeast Asia, which kicked off my passion for extensive backpacking adventures around the world!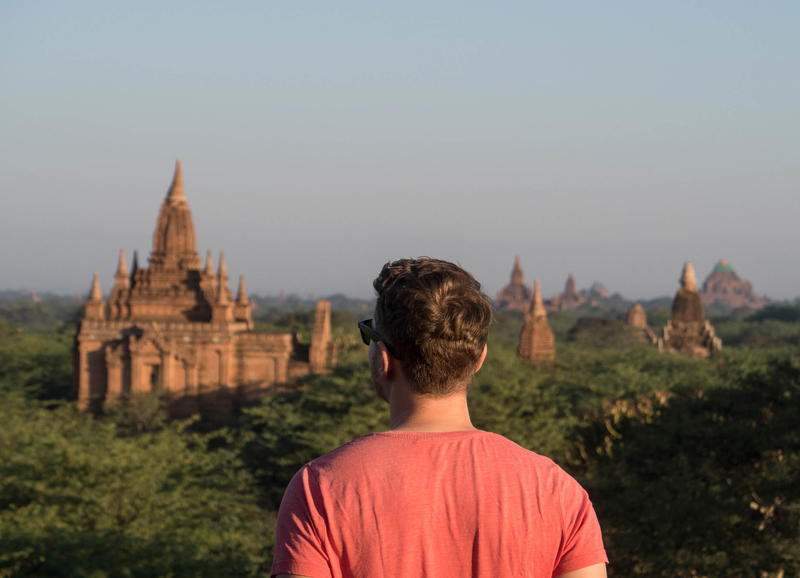 How did the @germanbackpacker blog begin, and what were your early visions?
I had actually already been traveling for quite a few years when I finally launched my website in fall 2017, after getting to know two fellow travel bloggers who told me everything about the industry and really inspired me to start my own website.
Having a blog and sharing my travels was something I always thought about, but never really knew how to begin, but I finally decided to give it a try and never regretted it so far.
When was there a turning point at which your blog became a business?
Most bloggers start their websites as hobbies and slowly turn them into businesses after a few years.
For me, the situation was a little bit different, because I already had some insights about the business of blogging when I launched my website.
Therefore, I never saw blogging as a pure hobby and fully jumped into the business side from the beginning – for example, I started attending tourism fairs and blogger conferences when my website was only a few weeks old.
A key element of blogging is networking – with tourism boards, PRs and fellow bloggers – and that's something I pursued from the beginning. Therefore, I started getting some cool opportunities (such as sponsored press trips) at an early stage of my blogging career.
However, it still took a long time until I made an actual income from my website. You can read more about my journey into blogging in this personal review, which I wrote when my website turned two years old.
Did the blog start in German, or in both English and German? How did you decide?
I started my website as a bilingual site, but primarily wanted to focus on building up an international audience, just because all of my blogger friends wrote in English.
However, I quickly realized that speaking another language actually has its benefits and because tourism boards like targeting the German market, I shifted my strategy and started prioritizing my German content.
By now, the majority of my articles are in German; however, my social media is entirely in English to serve my international audience.
What do you think about solo travel, and how has it shaped your perspectives?
I believe that traveling solo is an incredibly valuable decision and something everyone should try at least once in their life. It makes you more open-minded, confident and free.
I'm happy that I don't need to make my travel plans dependent on other people anymore. If I want to go somewhere, I just book a plane ticket and go.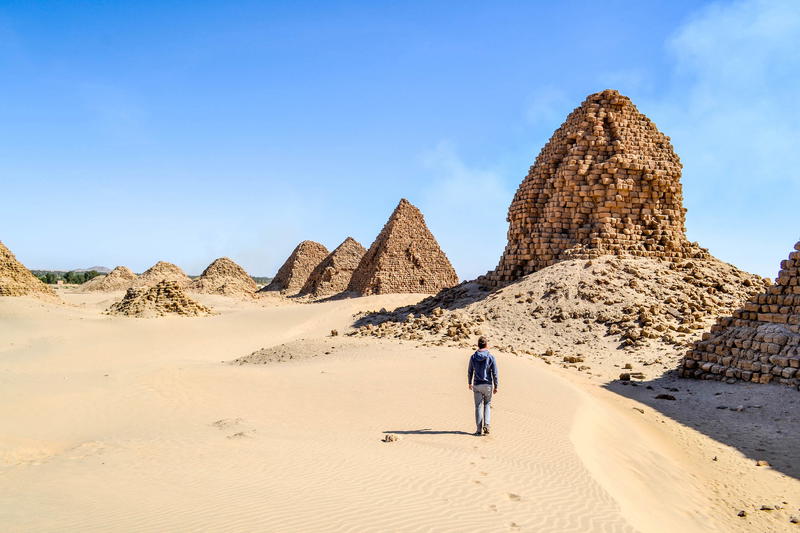 However, after plenty of solo adventures over the past years, I'm also realizing that I'm slowly getting a little bit tired of it now and then as well. I actually also enjoy traveling with good friends, especially in some more adventurous destinations where you don't meet many other fellow travelers easily.
I'd say everyone should go on a solo trip at least once, but in the long term, the quote, "Happiness is only real when shared," is certainly true.
Which countries have provided the most interesting experiences lately?
While I had lots of fun travel experiences in the classic backpacking destinations such as Southeast Asia (i.e. Thailand and Vietnam) or South America, I also enjoy going off the beaten path to explore regions many people haven't been to yet, such as the Middle East, Central Asia and parts of Africa.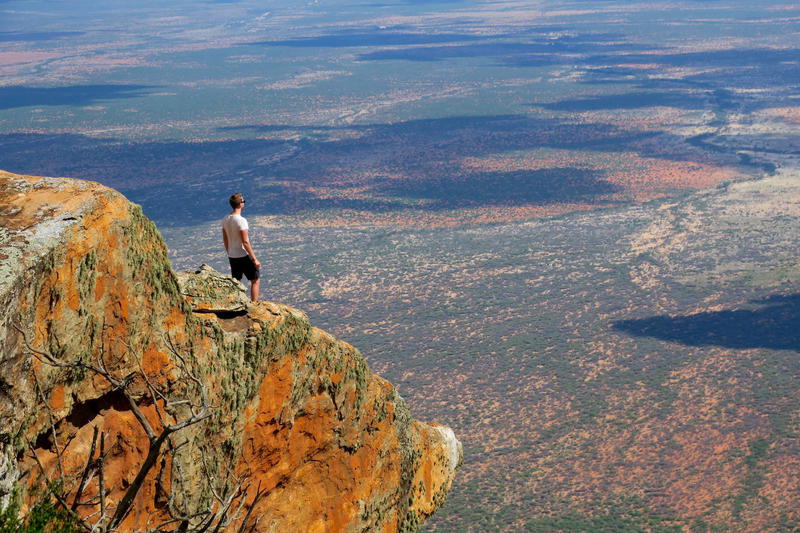 Further, I also have favorite countries I just love returning to and exploring them in depth over and over again, such as Canada, where I had a fun road trip through the Yukon in winter and went skiing in Jasper National Park; or Japan, where I went on a trip through the region of Nara last fall.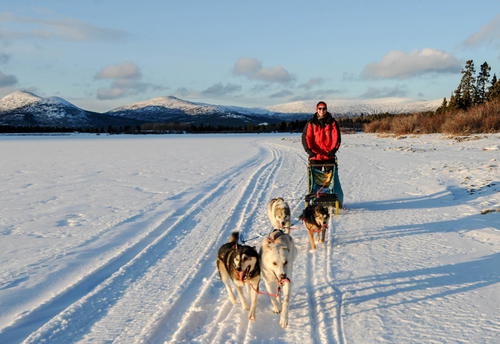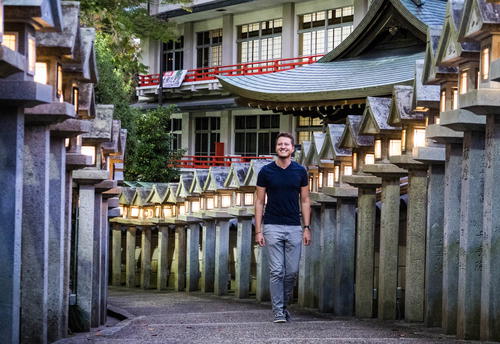 What do you hope to express through your blog– any themes, facts or ways for your audiences to learn?
It's my goal to share practical and helpful information as well as my real, honest opinion on my travel blog.
Therefore, I like to write extensive travel guides with lots of facts, but also include my own experiences. I guess the big difference between a blog and a classic travel guide is your own voice, which allows you to also be more critical.
If, for example, I didn't enjoy a certain destination, like if I had bad experiences or got scammed somewhere, I'll also mention it on my blog, and can therefore hopefully help people to avoid certain situations.
How are you balancing both German and English in your content these days?
When it comes to content on my blog, my main focus is to write in German; however, my social media channels are in English, and if I work with a brand or tourism boards, I normally give them the choice for if they rather want me to write my blog posts in English, in German, or in both languages.
Which advice would you give anyone starting a travel blog?
Well, I'm currently writing this in spring 2020 during the Coronavirus pandemic and therefore, it's only safe to say that right now is the worst time to start a travel blog.
It is becoming more and more clear that the tourism industry will take years to recover and traveling won't be a priority for many people for a very long time, and there's no way to sugarcoat it.
If we take the current situation aside, I'd recommend two things.
Firstly, don't start a blog with the sole purpose to make money – no matter what other bloggers or social media influencers will tell you when they try selling you their online courses. Making money (and especially a full income) from a blog is incredibly difficult by now since the market is so saturated and search engines, such as Google, make it more and more difficult for blogs to rank and to get traffic.
If you like writing about your travels and sharing your stories, go ahead; if you're looking for a quick and easy way to make money, keep searching.
Secondly, a big trend that seems to be working well these days are niche sites, focusing on a particular theme or geographical region (this could be a city, state or country).
Starting a niche site rather than a general travel blog (covering various countries) will give you the big advantage in that search engines will recognize you faster as an authority for a certain topic or place, which could help your site to grow faster.
If you're passionate about a certain topic or a certain destination, consider focusing your site solely on it – with the goal to become the main source of knowledge and information for this particular topic.
Which tips would you give someone whose native language is not English, in terms of balancing two languages in online content?
While many people start their blog trying to balance both languages equally, sooner or later, most people will prioritize one over the other. Each comes with pros and cons and there's probably no right or wrong way.
English content is normally easier to monetize when it comes to ad networks on your site and affiliate links, but the competition is much bigger and if English isn't your first language, it's also more difficult for you to produce high-quality content.
Building up authority and ranking on Google can be easier in a language other than English; however, not only is your competition smaller, but also your target market is smaller, in general.
Further, some non-English markets are more relevant for tourism boards than others, and monetizing content in a foreign language can be more difficult if the market is less attractive for advertisers and PRs.
As you see, it all comes with certain advantages and disadvantages and in the end, I'd recommend focusing on the language you actually enjoy writing in.
Right now, which of your recent travels have been the most memorable and why?
One of my all-time favorite and memorable travel experiences is probably my trip through Pakistan, where I experienced the greatest hospitality I ever received so far.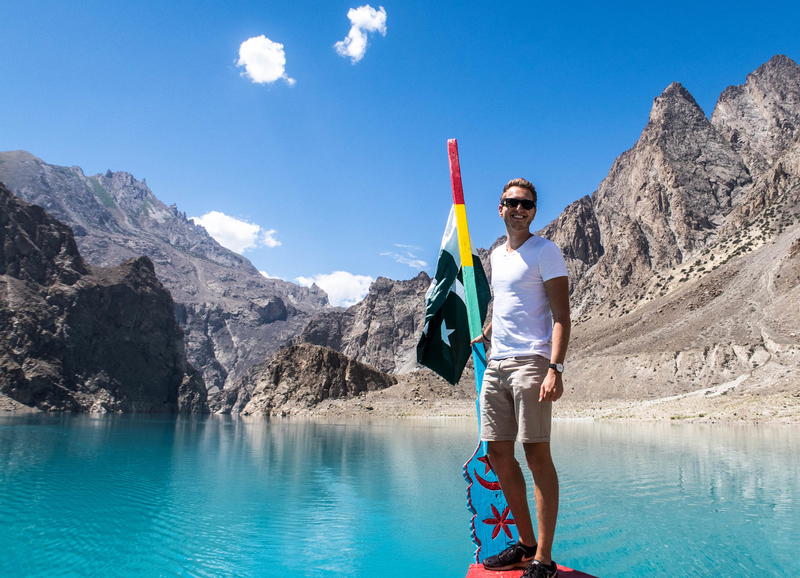 Further, I was also particularly fascinated by my travels through Israel and Jordan – walking through the ruins of Petra and learning more about the incredibly complex history of Jerusalem were experiences I won't forget for a long time.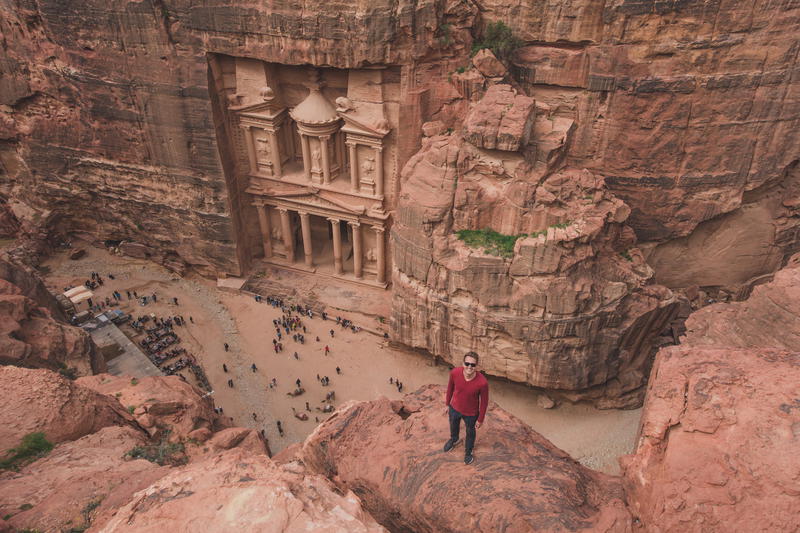 And sometimes, it's really all about great company – last year, I was invited on a trip to Antigua, where I spent a week in an all-inclusive resort with 40 of my blogger friends from around the world. I know, this doesn't sound particularly adventurous – but I had such a good time!
At the moment, all of my upcoming trips unfortunately got cancelled because of the pandemic. I was supposed to be traveling around the Middle East at the moment, to Oman, Kuwait, Bahrain and Iran.
I had further plans to explore more of Central Asia this summer. But these trips have to wait – and as all of us, I'm sitting at home in quarantine, working on content from previous trips and dreaming about all the destinations I'd love to explore once the world is back to normal.
---
Thanks so much, Patrick! If you'd like to follow Patrick and check out all his past trips, see his Instagram, @germanbackpacker.
Enjoyed our article?
Consider supporting us! We're a 2-person team (learn more about us here) and your support enables us to create quality content. Thank you!