Ray Slater Berry: Writing a Book, Inspired by Travel
Written by Becca
•
Updated on September 6th, 2023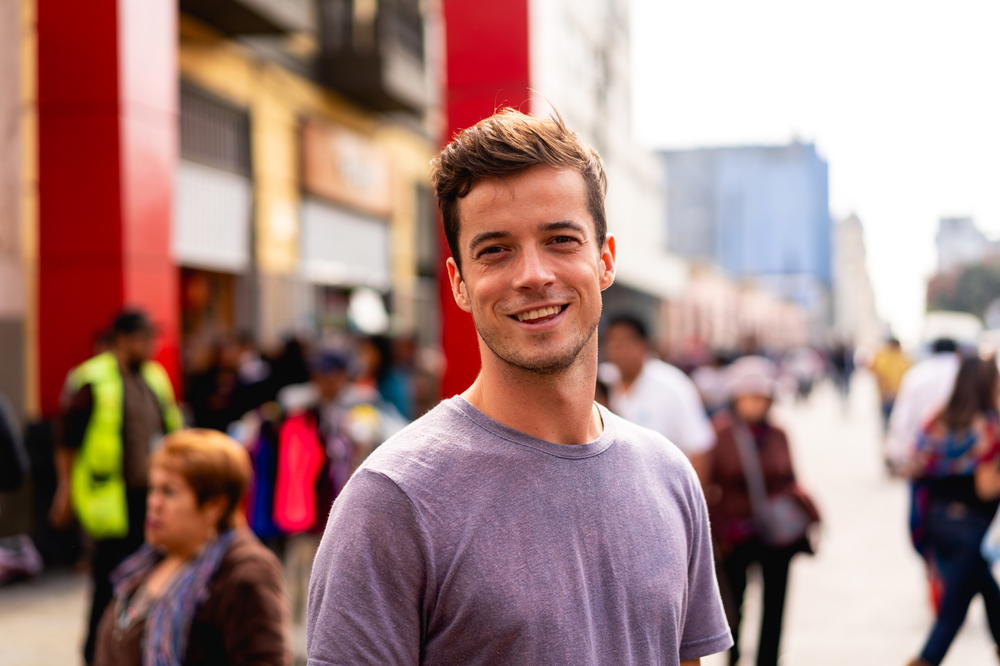 Ray shows us how traveling and working remotely leads to creative success: making connections on social media, networking while traveling and using places as inspiration for writing.
This article may contain affiliate links. We earn a small commissions when you purchase via those links — and it's free for you. It's only us (Becca & Dan) working on this website, so we value your support! Read our privacy policy and learn more about us.
---
We met Ray Slater Berry by way of Remote Year, a work and travel program for professionals who want to explore the world while taking their jobs with them. Immediately, we had a lot in common, from our love of travel, to our creative outlets and how we like to make connections and friendships over social media.
As it turned out, we wound up traveling with Ray for four months, along with a Remote Year group, through Peru, Colombia and Mexico. It was a ton of fun! While we all had our own projects to work on during this time, Ray was working toward finishing his first book, Golden Boy and this made him a unique person to spend time with.
Golden Boy was recently published, and we are so excited for Ray. In addition to this exciting time, the story behind how his book came to life has a lot to do with travel, and Ray's remote work and live-abroad lifestyle.
Who is Ray Slater Berry?
Born and raised in London, England, Ray Berry started writing at a young age. After studying a BA in Literature and Creative Writing, as well as an MA in Professional Writing in Cornwall, England, Ray fell in love with the sea, travel and beach volleyball. After university, Ray moved to Barcelona, and has called the city home, between slow travel trips spanning Europe, Asia and Latin America. Ray has recently published his first novel, Golden Boy, which he wrote on the road!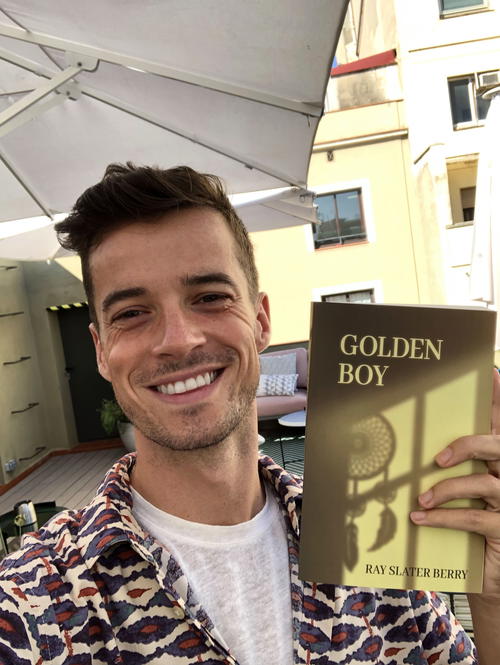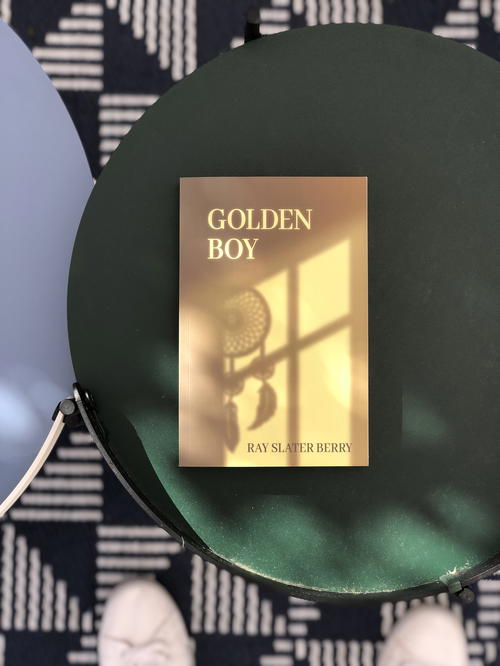 When did travel first become a part of your life?
I would say my first true experience of travel was when I was 18, in between high school and university.
I took a year out and ended up travelling East Africa, predominantly based in Uganda. That trip changed my life. I truly came back changed, with a new appreciation for everything I had previously taken for granted.
After that trip, I was no longer fussy with my food, I had a new-found respect for people that knew more than one language and I warped my spending habits, constantly aligning what I was about to spend with what it could get me in Uganda. I think I grew a decade in that one year.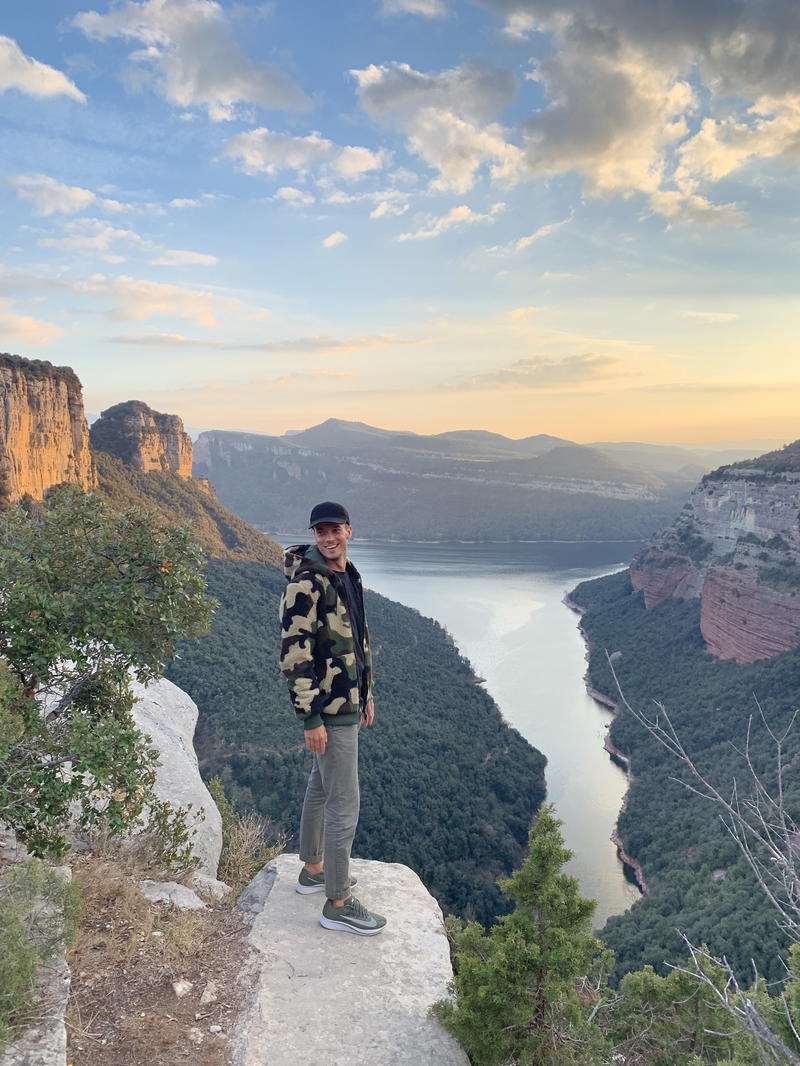 When did you decide to start a life outside your home country and in a new culture?
After university, I moved back to London and landed myself as a social media executive at an agency. That company crushed my soul. I didn't realise how unhappy I was for months, yet each morning I'd wake up thinking how I could get out of work.
It wasn't the company alone, though. After living by the sea for four years (at a much slower pace), the London rat race was no longer for me. Instead of focusing on what made me unhappy, I focused on what made me happy: beach volleyball, the water, the sun and having time to write. Simple pleasures.
After that, I designed my life so that I could live closer to my happiness.
Do you think the fact that you already lived abroad spurred you to pursue work in the travel industry?
I think I always knew how much travel can change you, and often, for the better. By working in travel, I am able to give other people access to a change that we may not even know they need.
Tell us a bit about the birth of your book and when you started writing. Did you ever think you'd be a published author?
Golden Boy! It started back at university, as part of my Master's program. I had to submit a 20,000-word short story. I remember my lecturer telling me: "You're onto something here; this has legs."
I respected her SO much, yet she very rarely complimented and was always sharp with her tongue. So, having this compliment coming from her, I had to chase it.
How much of the book was written 'on the road'? How did distance help creativity?
I think distance indirectly helped me get to completion. I was going through a real tough time in my life. The only guy I'd ever envisioned spending the rest of my life with broke my heart, I was let go from work in a restructure, I lost my grandparents and I was kicked out of my apartment; all within the space of a few months. I felt like I had nothing left. It was probably the first real low I had experienced since London.
I took the same approach at that moment as I had in London of focusing on what made me happy and getting myself there. So, I went travelling, I pursued volleyball in new cultures, found new beaches to spend my days in and let astonishing sunsets welcome my nights. I wrote this book through happiness and one I found through travel.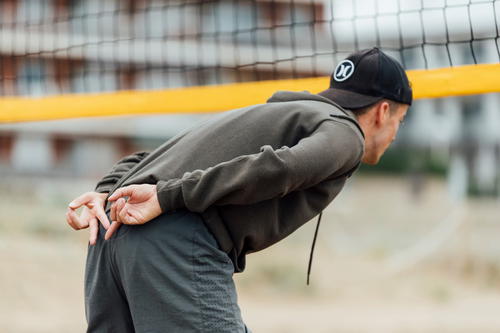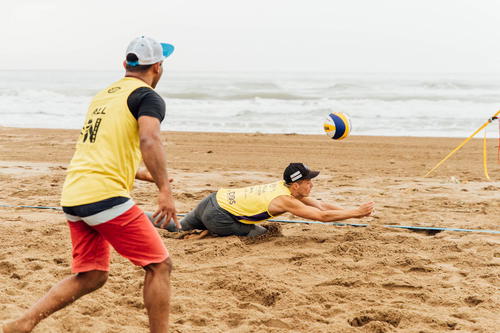 At which point did you realize that working on a book would require outside help? How did you source the talent for your team?
I remember completing the first manuscript of my book and freaking out. I had this huge thing printed and it was sitting on the table in the middle of the room, and I just paced around it. Completing the book was a life goal in itself. Then it dawned on me, now what? I had NO clue!
I was in Medellin, Colombia, at the time, and had ended up crossing paths with a publisher. We went for lunch, and I explained to her that I simply had no clue where to go now. She took me under her wing and showed me the way.
Looking back, there's a lot of talent that goes into a book than just the author. I found my publisher and editor in Medellin. I travelled with my cover designer through Latin America for four months and sourced my interior designer through a freelancer site. We all worked remotely on the same project.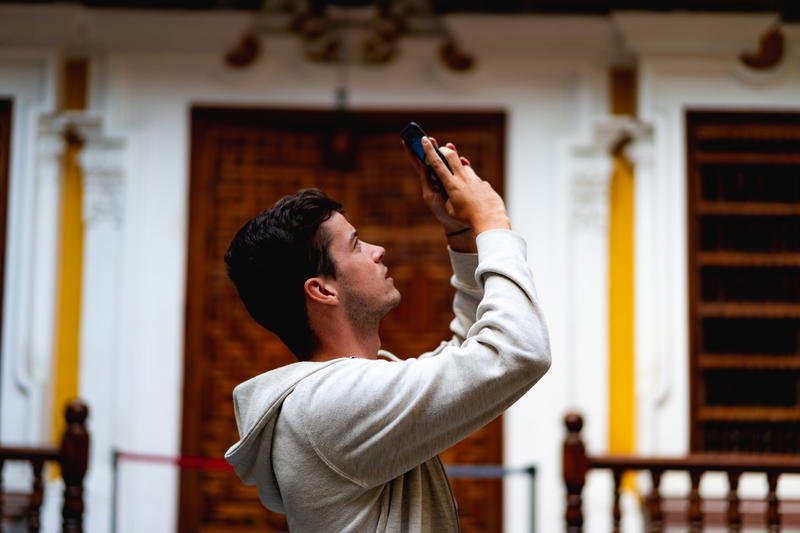 Overall, what effect do you think travel had on your book, despite that the story takes place in your home country?
Writing from one city, about another, forced me to be more visual with my writing. I really focused on small, vivid reminders that took me back to the city I was writing about. I described scenes to a detail that perhaps I would have breezed through had I physically been there.
Did travel and working remotely present any challenges or setbacks?
For a writer, it takes a while to find your groove, but once you're in it, you're flying. I'd probably say the biggest setback I had was having to say no (and often failing).
Perhaps I was just getting into my groove and a friend would message, saying, "Hey, want to go on this sunset hike?" or, "Want to go play volleyball here?"
You have this fear of thinking, what if this is the last time I'll be able to do that in this destination?
So, you lose your groove, and go along on someone else's. That being said, riding other people's waves often gave me an outlet that I didn't have to spend time planning, and when I came back to my laptop, I was always refreshed and able to dive straight back into my groove again.
How do you hope that travel can influence your writing and your work in the future?
So far, I've written about places I've experienced. I've plucked small details from different places, and a lot of London and Cornwall can be seen in Golden Boy.
I'm working on my second book now, Kelly and the Willow Tree, which pulls a huge influence from Uganda. It's odd having not returned there in almost eight years, and when I'm sifting back through memories, I also find I'm latching on to the minutest of details and writing them.
I don't hope, but I know, that travel, and the cultures I experience through it, will continue to influence my characters and inspire my writing.
To follow Ray and learn more about Golden Boy, follow him on the following social channels.
Enjoyed our article?
Consider supporting us! We're a 2-person team (learn more about us here) and your support enables us to create quality content. Thank you!