Photos from the Top of the Empire State Building at Sunset
Written by Dan
•
Updated on September 10th, 2023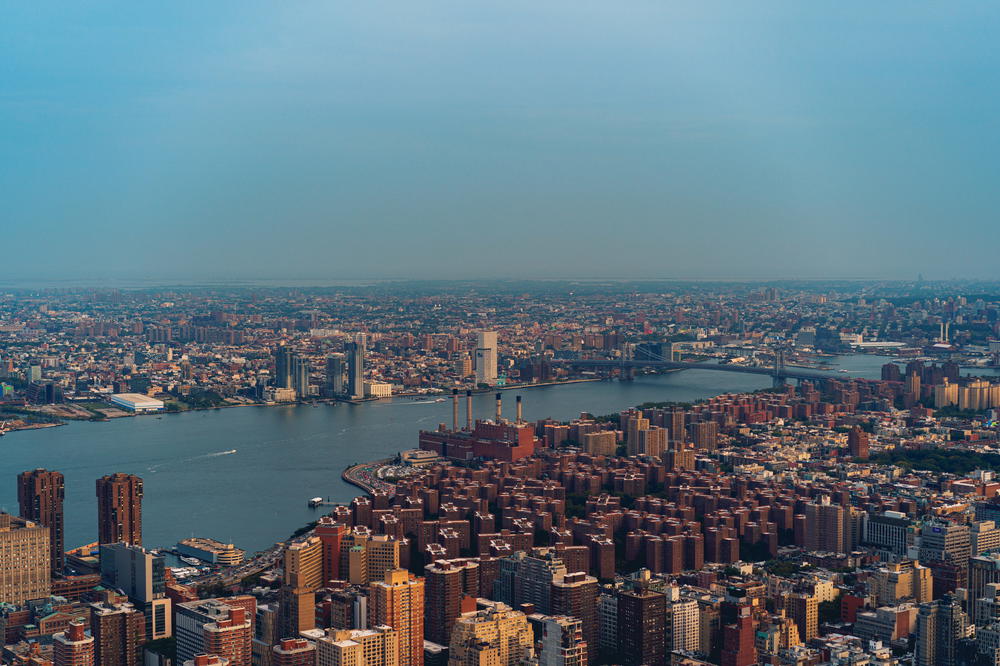 Check out photos of the view from the top of the Empire State Building at the 86th floor observation deck at sunset and at night, during a tour of this essential NYC landmark.
This article may contain affiliate links. We earn a small commissions when you purchase via those links — and it's free for you. It's only us (Becca & Dan) working on this website, so we value your support! Read our privacy policy and learn more about us.
Visiting the top of the Empire State Building was one of the more special things we did 'at home' recently. It's easy to forget how cool New York City looks when you're stories and stories above the bustle and noise of the streets of Manhattan.
Have you ever taken a tour of the Empire State Building?
You'll start at the ground floor, and then you get to take some very speedy elevators up flights and flights to the 86th floor observation deck.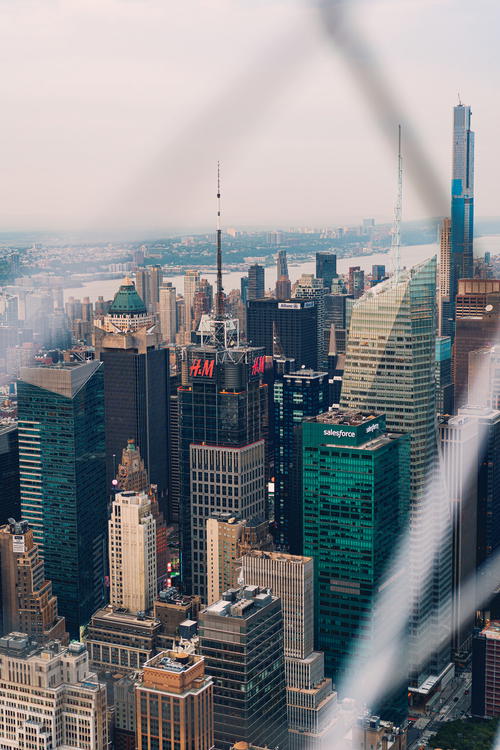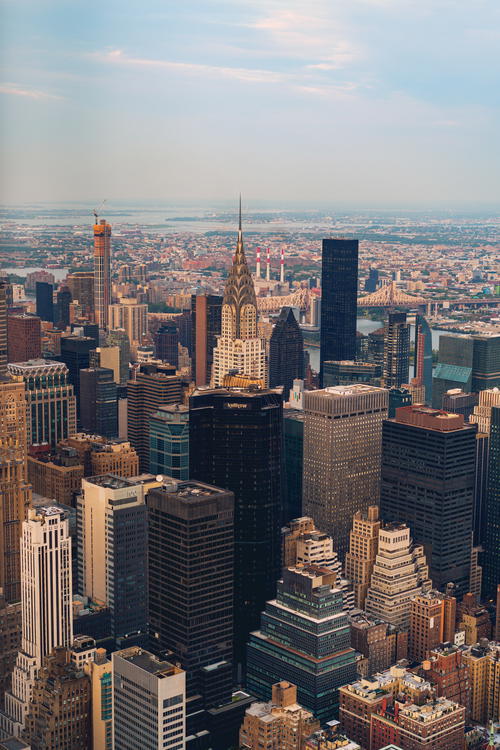 We recommend going at sunrise, or at sunset, for some really cool views with dynamic lighting that changes quickly before your eyes.
For going at sunset, you'll get to see New York City from up above and take photos as the sun goes down and turns the sky different colors, and then you'll get to take pictures of the city at night as all the lights come on in the tall buildings and neighborhoods.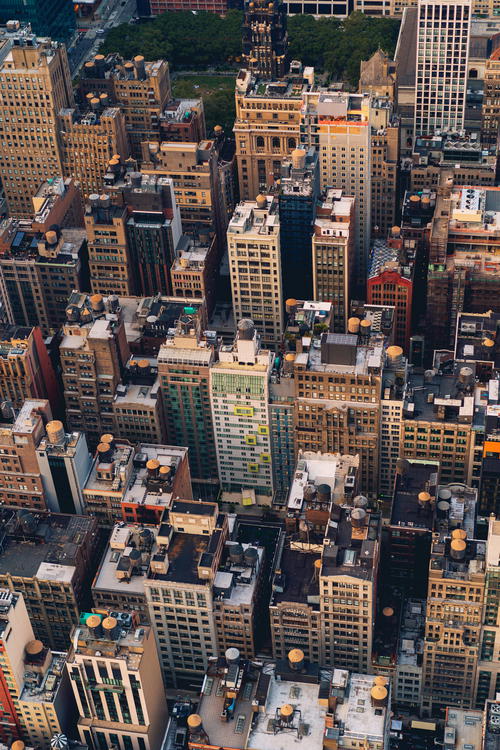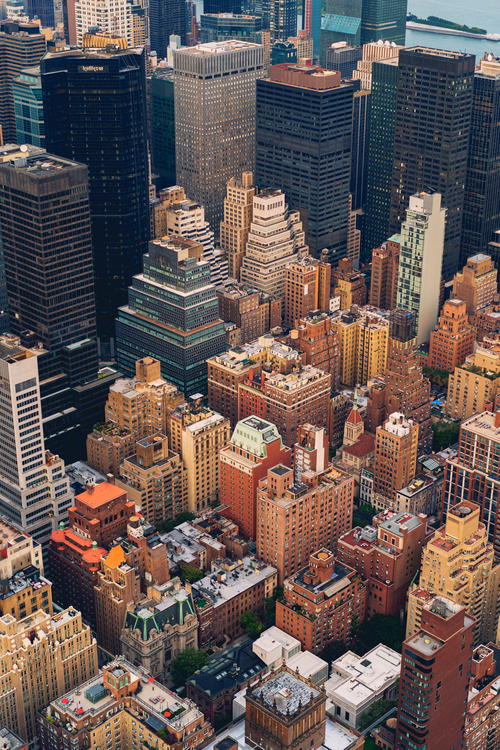 While you're on such a high floor and looking down into the views of Manhattan, pick out familiar buildings or use a guidebook to figure out which landmarks are which. Then, use your camera to zoom in and take some memorable and Instagrammable photos!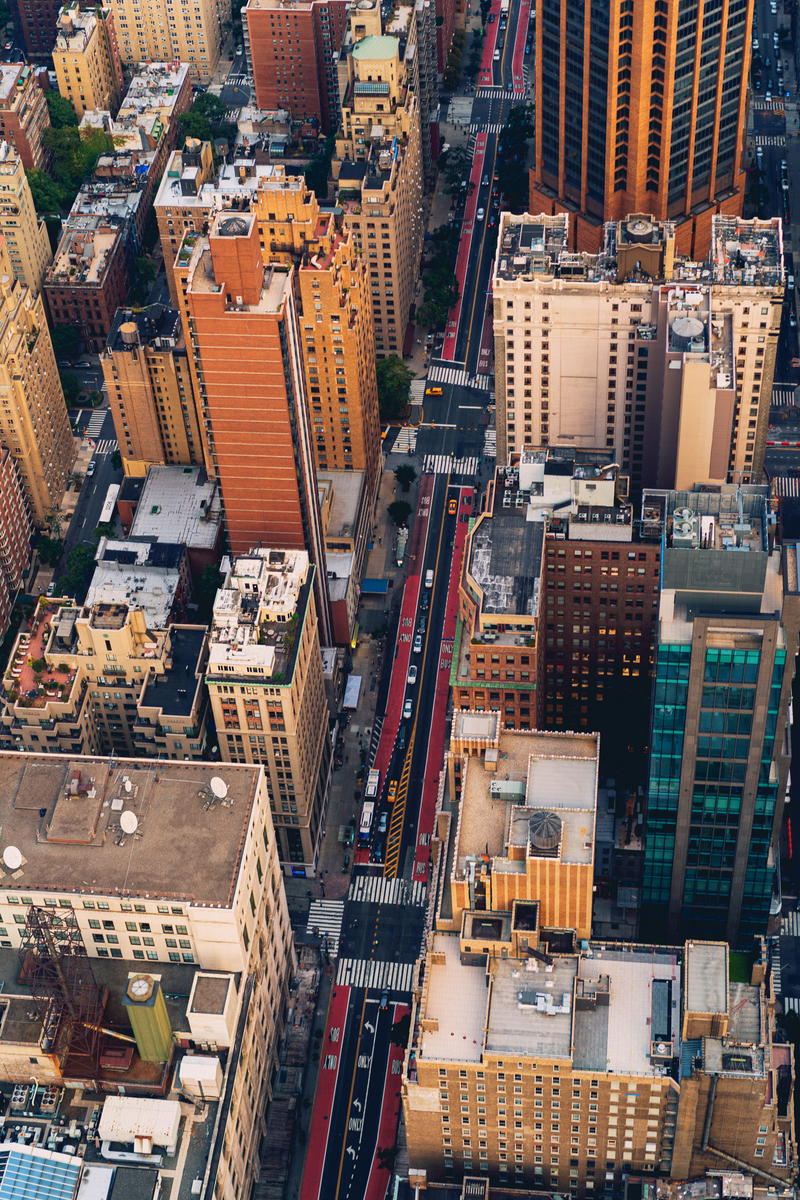 What we really liked doing was pointing down at cars that seemed so tiny, and pointing out office buildings we had each worked in or interned in over the years, along with trying to pin other places of interest like the Chrysler Building and Rockefeller Center, or Times Square.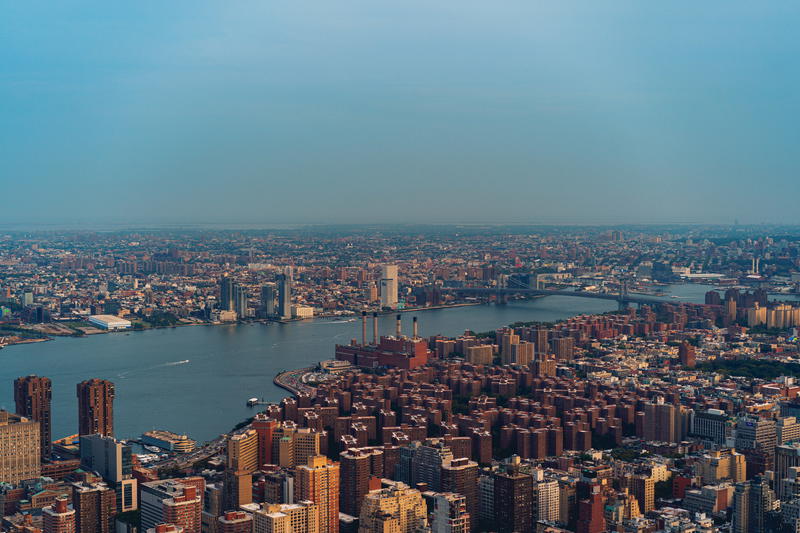 Are you an NYC expert? Look farther out toward bridges like the Manhattan Bridge from your view atop the 86th floor observation deck at the Empire State Building to see Brooklyn, Queens, Staten Island and New Jersey, across the East River and Hudson River in all directions.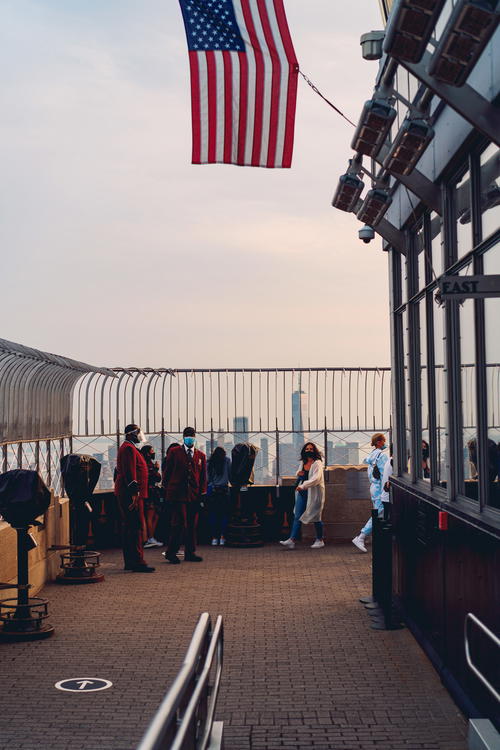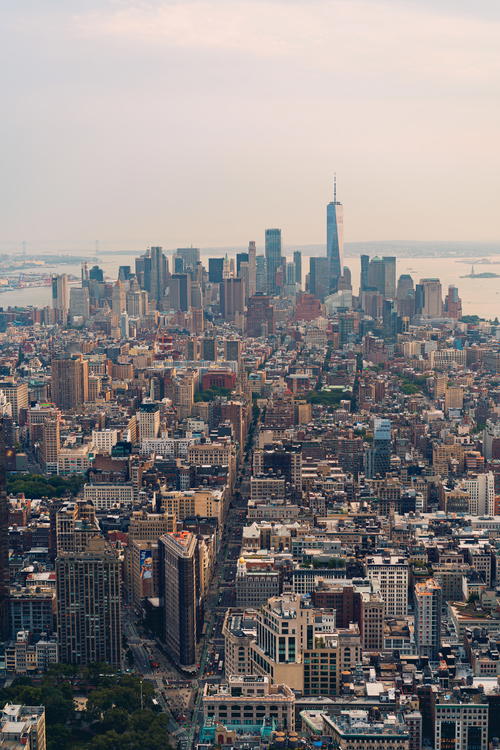 One tip we have is to bring a phone camera and also a travel camera for capturing a variety of lighting and detail shots. Or if you are looking for a camera on a budget, check out our best budget cameras! If you have a zoom lens or other unique lens, that's a great start! Here's a list of additional camera accessories from which you may benefit.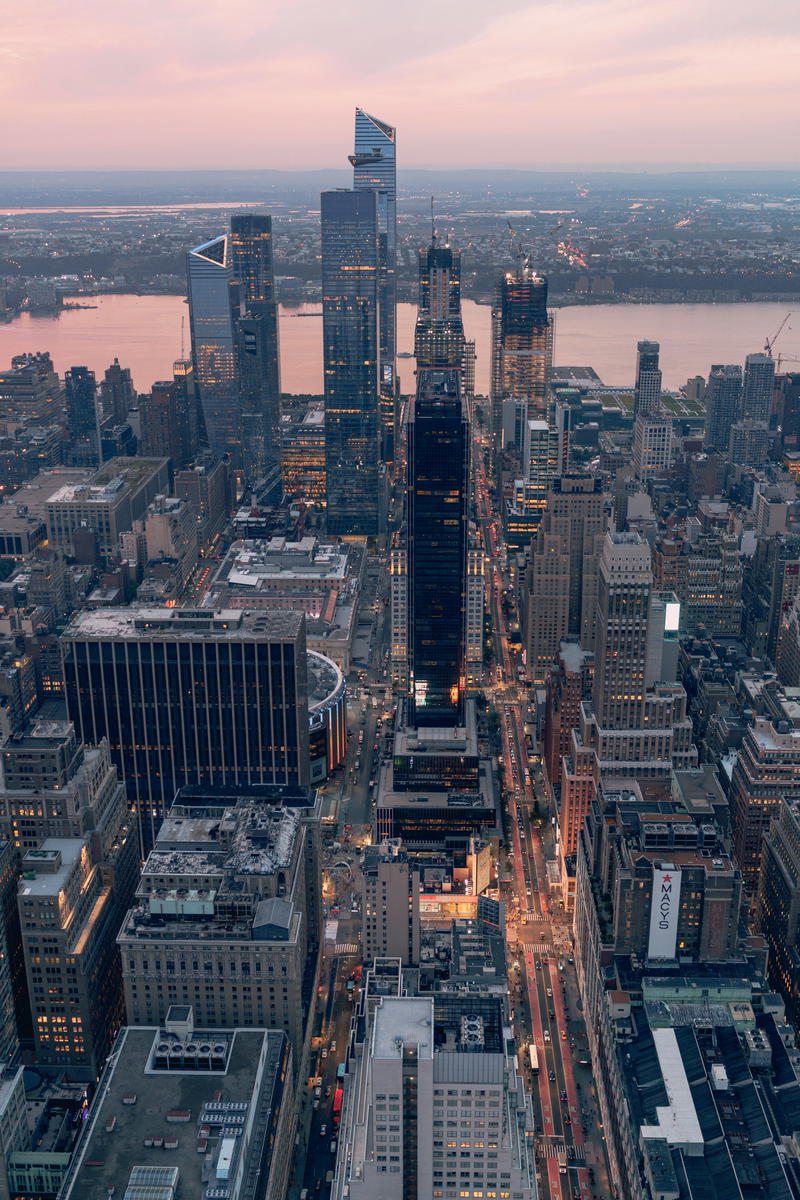 Do you see Hudson Yards in this photo above?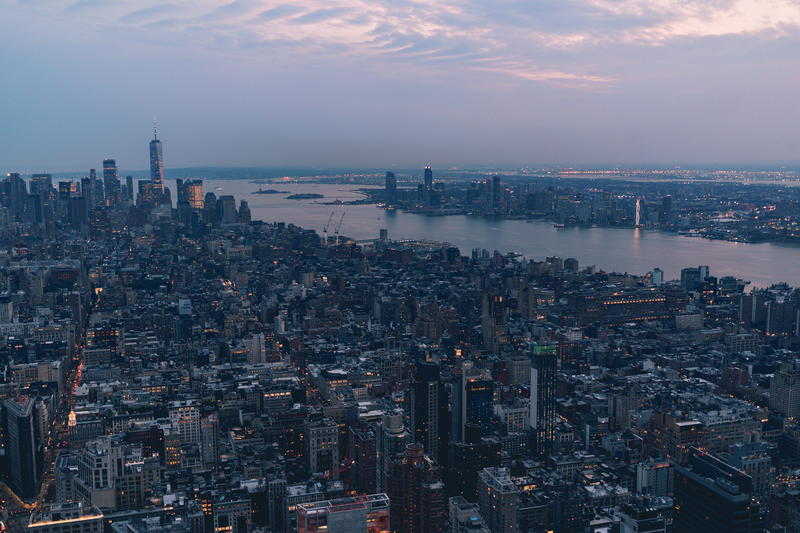 As the sun goes down, keep an eye out for small islands that make up the cityscape of NYC, like Governor's Island and Ellis Island with the Statue of Liberty.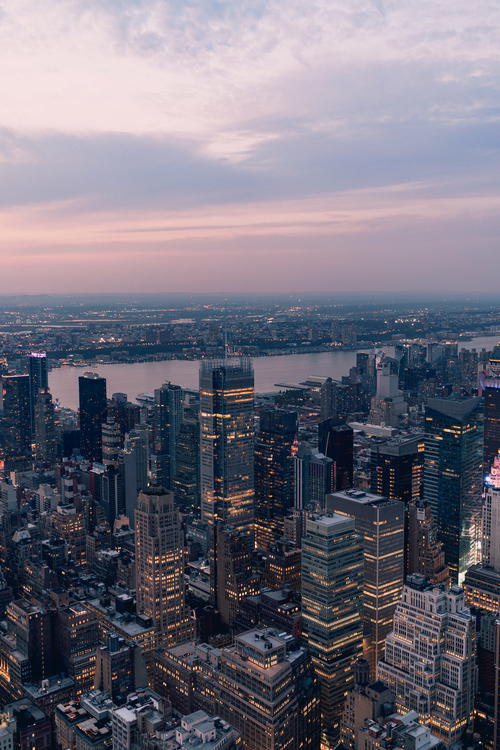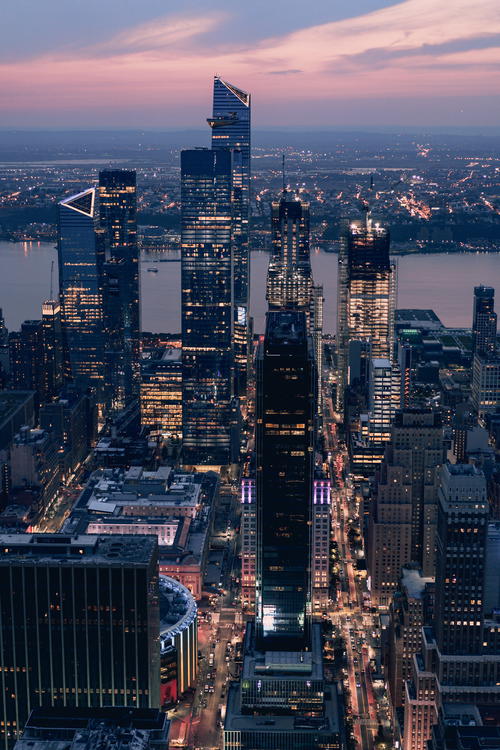 Oh, and always take a selfie once it gets dark, to remember your tour of the Empire State Building observation decks!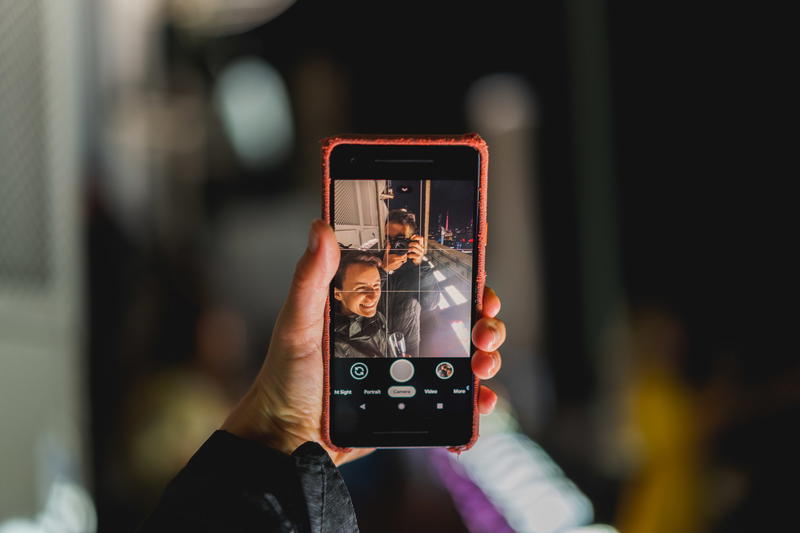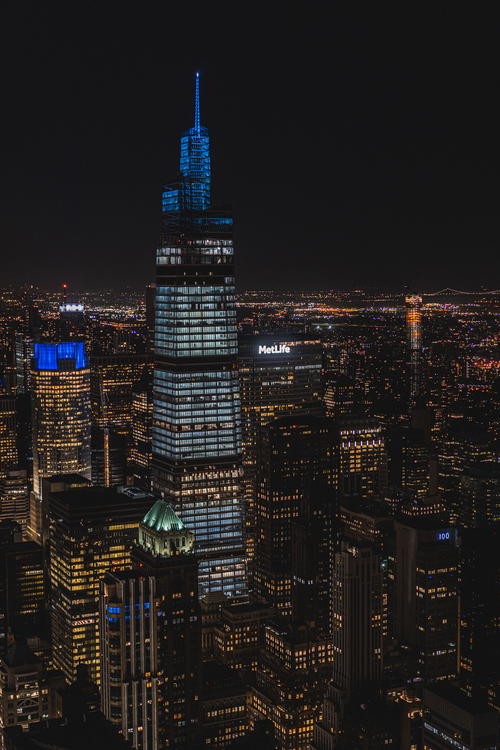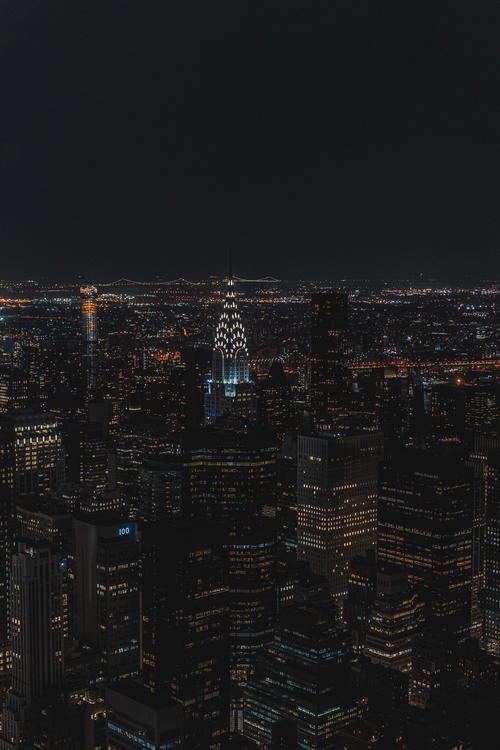 Night photography can be a challenge, so be sure to see our guide to learn how to take photos at night for some trusty tips that could get you a great photo.