Modern Ways to Take Your Sabbatical (16 Unique Ideas)
Written by Becca
•
Updated on September 17th, 2023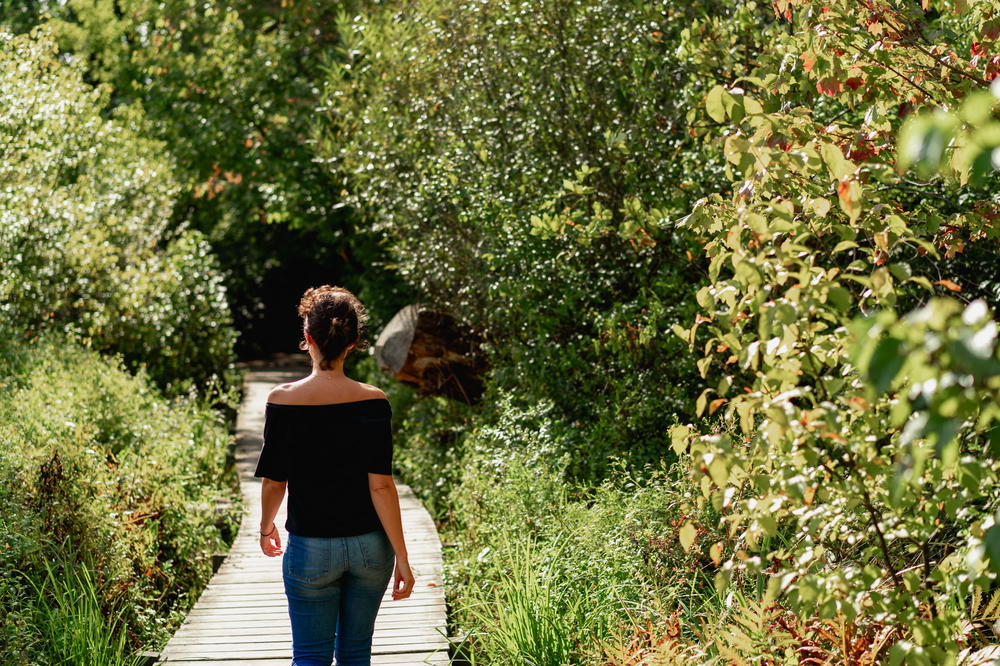 Taking a personal sabbatical? Here are some new modern career break ideas for taking time off from work, whether for one month or one year.
This article may contain affiliate links. We earn a small commissions when you purchase via those links — and it's free for you. It's only us (Becca & Dan) working on this website, so we value your support! Read our privacy policy and learn more about us.
Table of contents
Close table of contents
Have you dreamed of taking a sabbatical or career break and are you finally ready to do it?
A work sabbatical is an excellent way to recharge yourself. It's a cool and possibly productive way to ignite a spark that can motivate yourself to be better at your job, or make a career pivot.
Some companies offer a sabbatical program, while others may not. It's a pretty modern benefit for a company to offer a sabbatical (sometimes a paid sabbatical) as a gift to employees for 5 or so years of dedication or employment with the firm or organization. Lucky you!
If you work for yourself or if you work as a freelancer, taking a sabbatical is as easy as intentionally not booking any contracts for the time that you want to be away. You may not have thought this is a sabbatical, but I think that it is!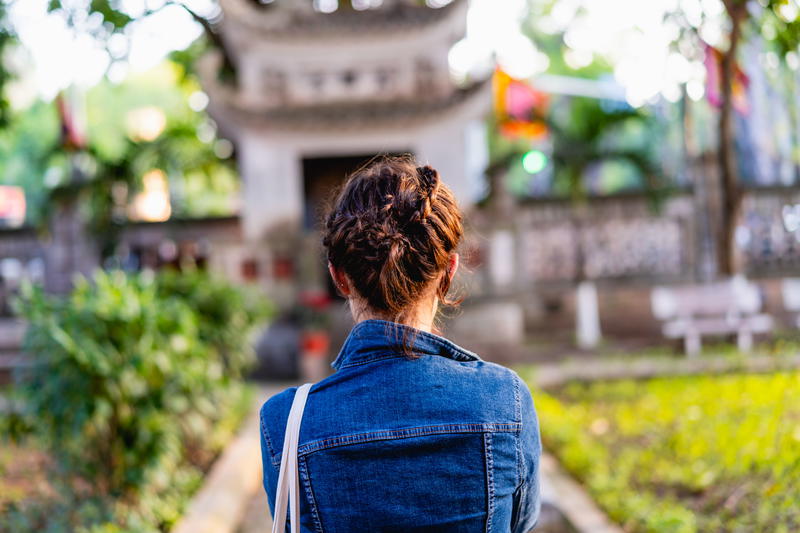 In this article, you'll get my perspective and Dan's perspective. We're the people behind this website if you haven't met us before!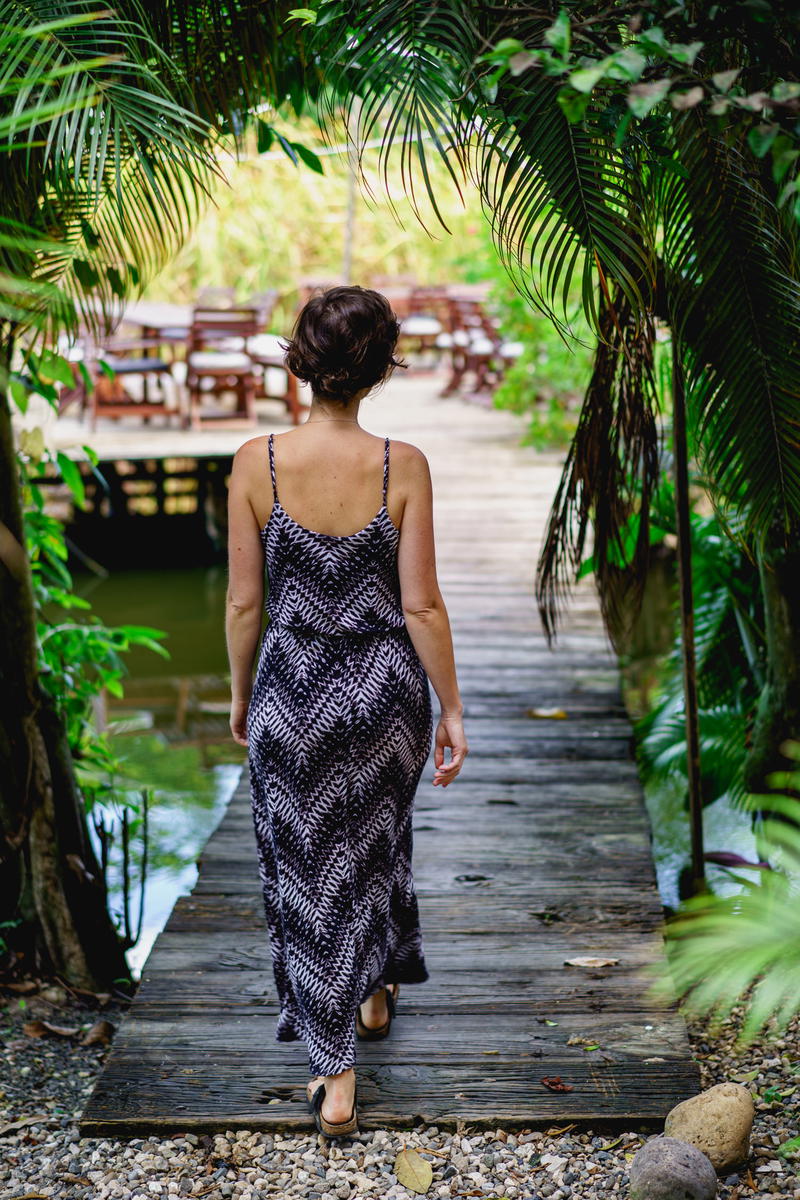 Do nothing
Sometimes the absence of direction can lead you into the right path.
If you really want to take an adult gap year and cleanse your mind with the goal of finding yourself a bit more, take a year off from working, and really stop working!
I was going to say you should "work on hobbies" here, but in avoiding the word "work," aim to enjoy yourself. Part of taking a gap year or sabbatical at age 35, or 55, means relaxing, sleeping, caring for yourself and spending time how you see fit. You will have the gift of time.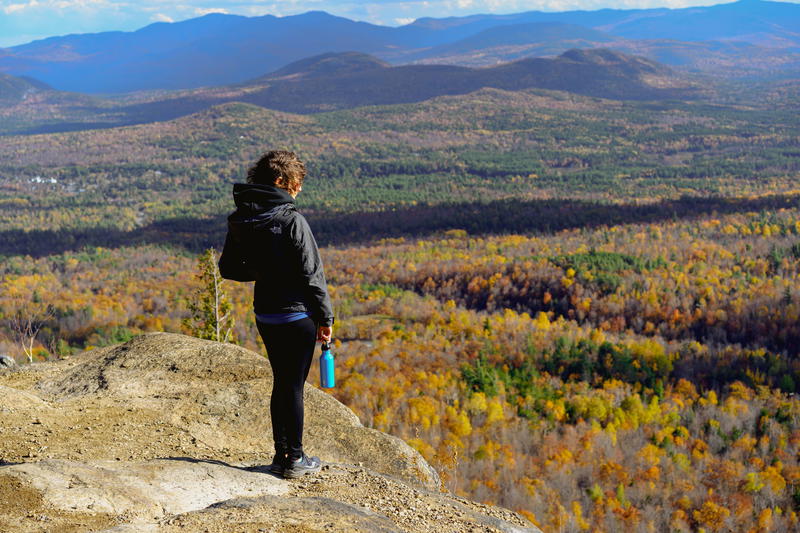 Go on a retreat
Depending on the length of your sabbatical, consider a program like Remote Year. Remote Year is a community-based remote work and travel program. Dan and I have both been on a program, and we've learned a lot, met tons of friends and saved time, money and energy by not having to book our own travel accommodations.
You can go on a 1-week retreat, take a month-long trip or go on a 4 or 12 month journey.
For your sabbatical, use the opportunity to network with others, work on a new skill or learn something new. Remote Year has a super strong community of like-minded people, and it's the perfect platform to provide you with a seamless experience.
Volunteer
Volunteering is a way to give back to the community without having to work in the traditional sense. You can volunteer as close to home as with neighbors in your community, or with a program that may take you across the world, like volunteering at an orphanage in Southeast Asia, or with animals in South America.
There are heaps of ways to volunteer during a sabbatical or adult gap year, and it depends on your passions. For example, when I lived abroad in China, I found the most joy in volunteering with senior citizens.
Back home in NYC, I have volunteered with the nonprofit Hostelling International as a tour guide for travelers. One time, Dan and I volunteered with a wonderful organization called Repair the World, and stocked food at a local food pantry for undeserved local people.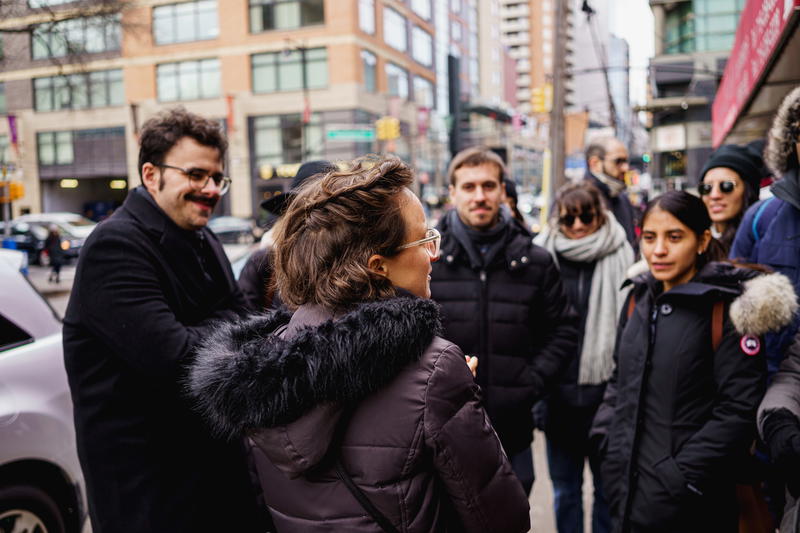 Maybe none of these things interests you at all, and you'd prefer to volunteer on a farm, or with artists, or with an environmental organization. Maybe you'd like to be a volunteer fireman or firewoman. Or, maybe you feel most fulfilled when you're volunteering for a political cause, or a religious cause.
Whichever way volunteering takes you, start your Google search today for how to volunteer during your adult gap year or sabbatical time. Volunteering as an adult is one of the most fulfilling ways to give back to a community, and to the world, after many years spent working and potentially not having time for much else.
Take on an internship
If you've even wanted to try a new profession or change your career, this is your chance.
When you hear the word "intern," you may think of a college student trying to get a foot in the door with a company, or the part-time younger employee who's taking coffee orders for the execs. Throw this idea of an intern out the window and think farther.
You could be an intern at a vineyard, if you've always dreamed of learning how to make wine. You could intern at a nonprofit organization that needs a low-stress employee to take care of some things in which you have a professional background.
Once you redefine what an intern is, you may realize that you could be doing work in a completely new environment and learn some new tricks of a new trade, without dedicating yourself to a full-time high-stress role with lots of demands.
Finish (or start) a side project
I think this is one of the best cases in point for how to spend a sabbatical year as an adult.
Take me, for example. For years, I dreamed of being a writer and starting a travel website. I just didn't know where to start. Dan and I started this website a bit before our sabbatical year, but this website was pretty bare bones until we started dedicating time, effort and learnings for how to grow a travel blog.
This website was originally our side project, and it still is! Thanks to some wonderful offers from around the world like our collaboration with the Lisboans and Remote Year, we were given inspiration for how to continue this project as a side hustle and turn it into a growing passion project. You have to start somewhere.
Starting and even finishing a side project, such as art, an Etsy store, writing a book, becoming a baker, or anything else under the sun, can be productive and fulfilling ways to spend a career break.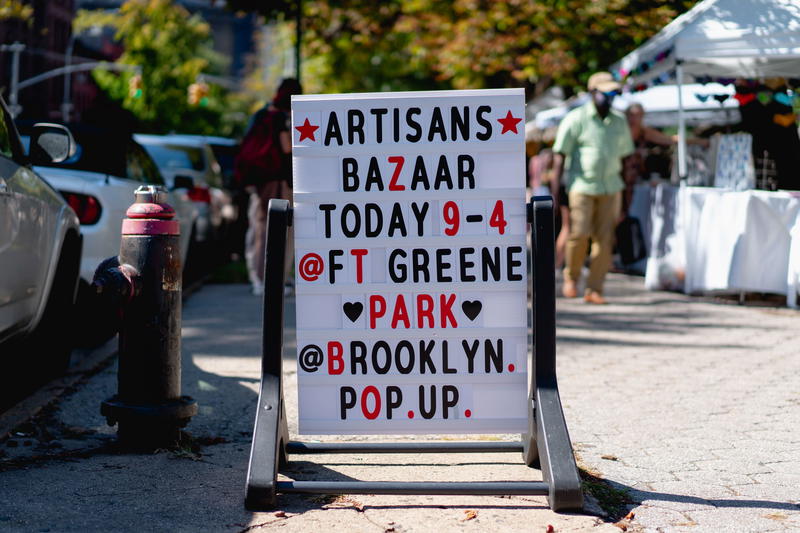 Write a book or start a blog
If you have accumulated a lot of knowledge about a topic, but could never find the time to get it out of your head, well, the time to put all your thoughts into words is during a sabbatical.
A blog is one of the best ways to put together your thoughts in an organized way. We never could've dreamed that our blog would grow into the big project you see here, but with dedication, time, research and long nights spent writing, here we are! This was all starting during our gap year.
If you want to think more creatively, a book can be a creative story or go into a lot of detail about a specific topic or accomplishment. We have a friend who recently took time off to write his book and he finished it, publishing it and proceeding to sell it online.
We have other friends who've started blogs that blossomed during inspirational gap years, and our best advice is still that today is the best day to start (even if you can pour more time into it while you are on your career break).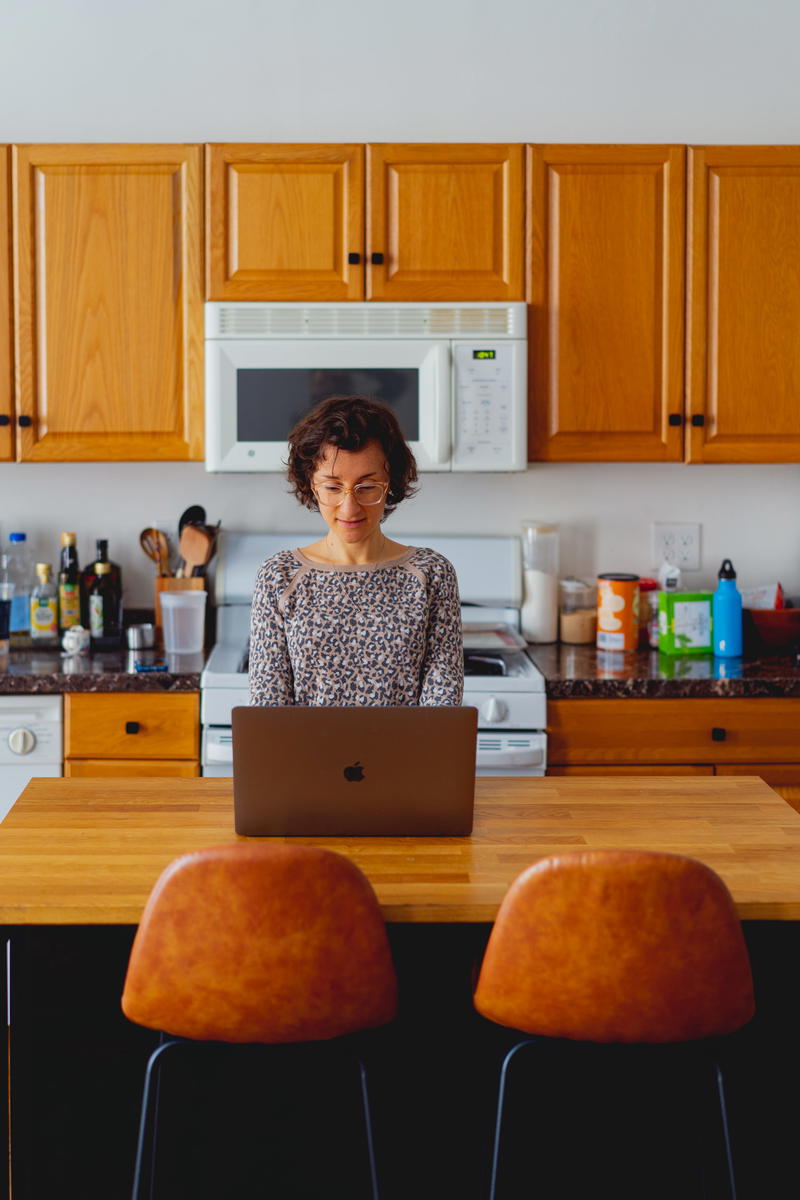 Build a physical item
Working with your hands is a great escape if you typically make a living by looking at a screen.
Working in front of a screen for long hours is completely draining, and makes you sedentary.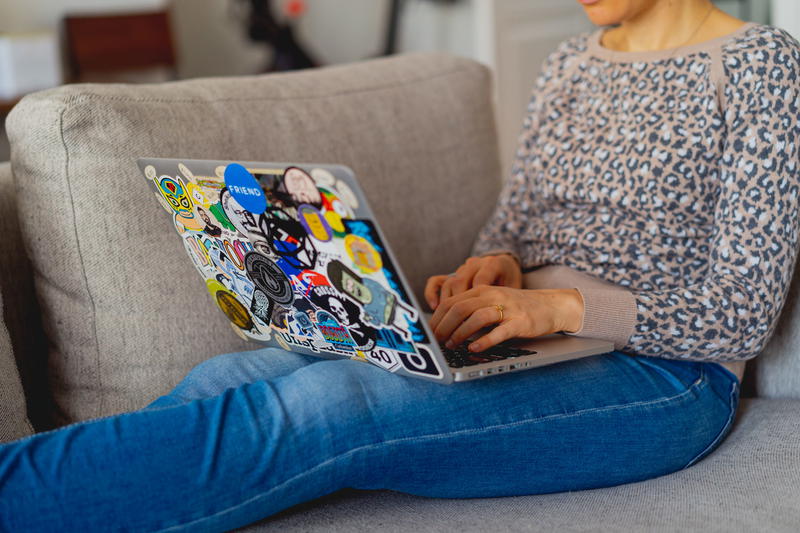 Consider what you enjoy most about working with your hands. Is it building ceramics, like Emma, who started a pottery brand, or is it taking apart motorcycles and rebuilding them in your garage, like my friend Anthony?
Oh, maybe you like putting computer parts together to build Frankenstein computers, or, are you secretly a painter who needs to be sitting in the park with a set of watercolors?
There are so many ways to work with your hands and start creating, and if you choose to take a gap year, you may just have the proper amount of time.
Spend time with family
One regret people have about their professional lives is that they wish they could spend more time with family.
If you think about how much time we spend working, it's not only the work. It's the getting ready for work, the commuting to and from work, the days we try to take off from work and then can't, and more.
If you take a few months, or even a year, to visit all your family around the country and the world, wouldn't that be a great way to spend a sabbatical? Imagine feeling so fulfilled that you had the time (life's richest resource) to visit all your family near and far, leaving no one out. That's a modern sabbatical idea, for one thing.
Travel the world
We're biased because this is our favorite option, as two people who met over a love of travel. There is so much culture and knowledge in the world. It's waiting for you to find it.
Some of the best experiences that we have are from traveling. We've both taken travel sabbaticals in our own ways, too. My first gap year (ahem, two years) was teaching abroad in Shanghai, China, where I ended my contract and traveled pretty indefinitely around Asia until I came home for a friend's wedding in the US that fall.
I didn't start working full-time again until after New Year's the following year as I worked on traveling more and executed a job search.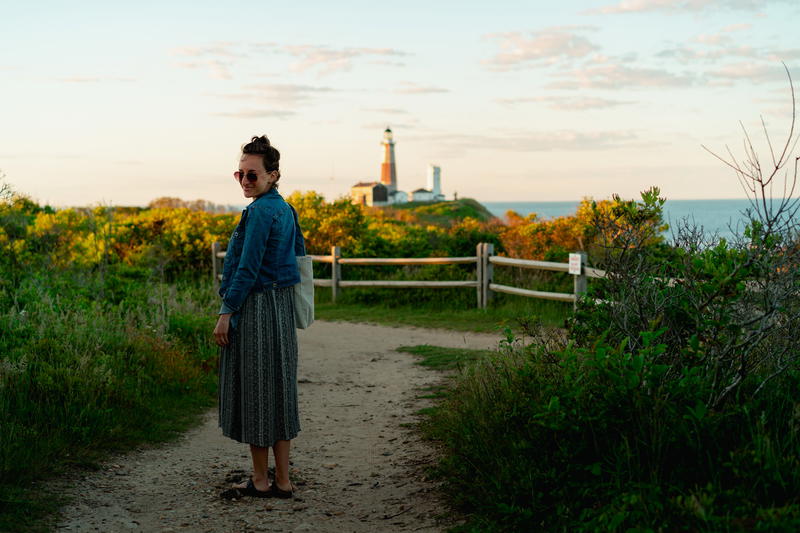 Dan, on the other hand, took a working sabbatical during which he traveled with Remote Year and pivoted from his full-time gig to starting a completely remote freelance business that carried him professionally for the next two to three years. During Remote Year, he traveled to 12 cities around the world, with lots of side trips in between, and had the trip of a lifetime, while also being highly productive!
If you fast-forward, and you can read more about this in our guide to Remote Year, we did Remote Year together, both while freelancing, as part of our 10-month sabbatical away from home.
We continued to travel and freelance and work on our passion projects in East Asia, from Taiwan to Vietnam until we moved back home to Brooklyn the next spring.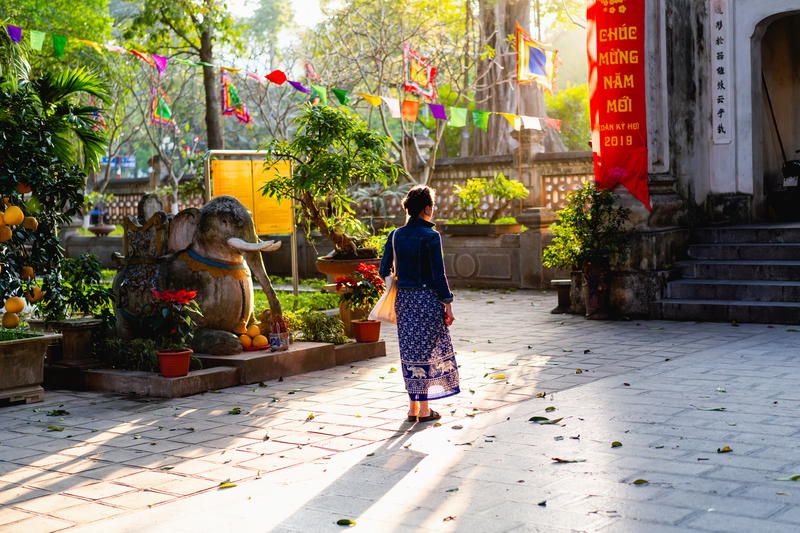 The truth about all these sabbaticals is that they involved work (and lots of it), but at the same time, the experiences we created were vastly different from our home lives due to how we shook things up with travel in the mix. We recommend this type of modern sabbatical.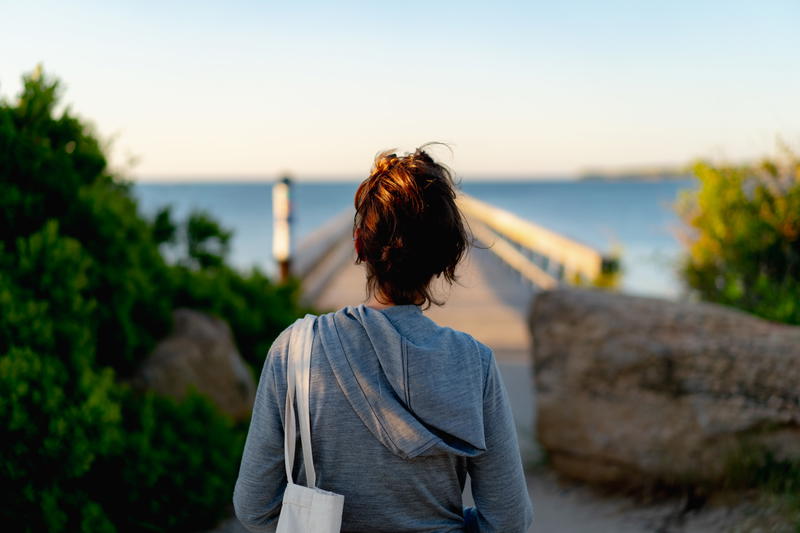 Learn a new language
Dan actually thought of this idea for a sabbatical during which you could study or immerse yourself in a new language as a new life skill to show off. Ironically, I'm the one who loves learning languages and even wrote this guide for how to learn a language for travel.
Learning a language is not easy, nor does it happen automatically or just with practicing on an app every day. You really need to immerse yourself in a culture to fine-tune your fluency, pick up slang, speak with real locals and learn all about a culture.
For this reason, taking a sabbatical for language-learning ambitions could be tons of fun. There are lots of language schools in South and Central America that come highly recommended, from Guatemala to Colombia, and excellent teachers all over the continent if you wish to learn Spanish.
Are you interested in learning Chinese, Arabic, Russian, Japanese, Korean, Thai or Hindi? The first step is to choose the language and then check out the logistics of what it would take to get to a country that would let you take a deep dive in learning such skills. It would be unforgettable as your career break year!
Move to a city or place you've always dreamed of
Do you live in the city and ache for the small town life? Or do you live in a tiny village and yearn to walk the streets of a metropolis like NYC?
A modern sabbatical is the best time to do this type of thing, if you're ready to jump forward into moving (and if you are, check out our moving tips), starting a new (perhaps temporary) life, and not let life pass you by just dreaming.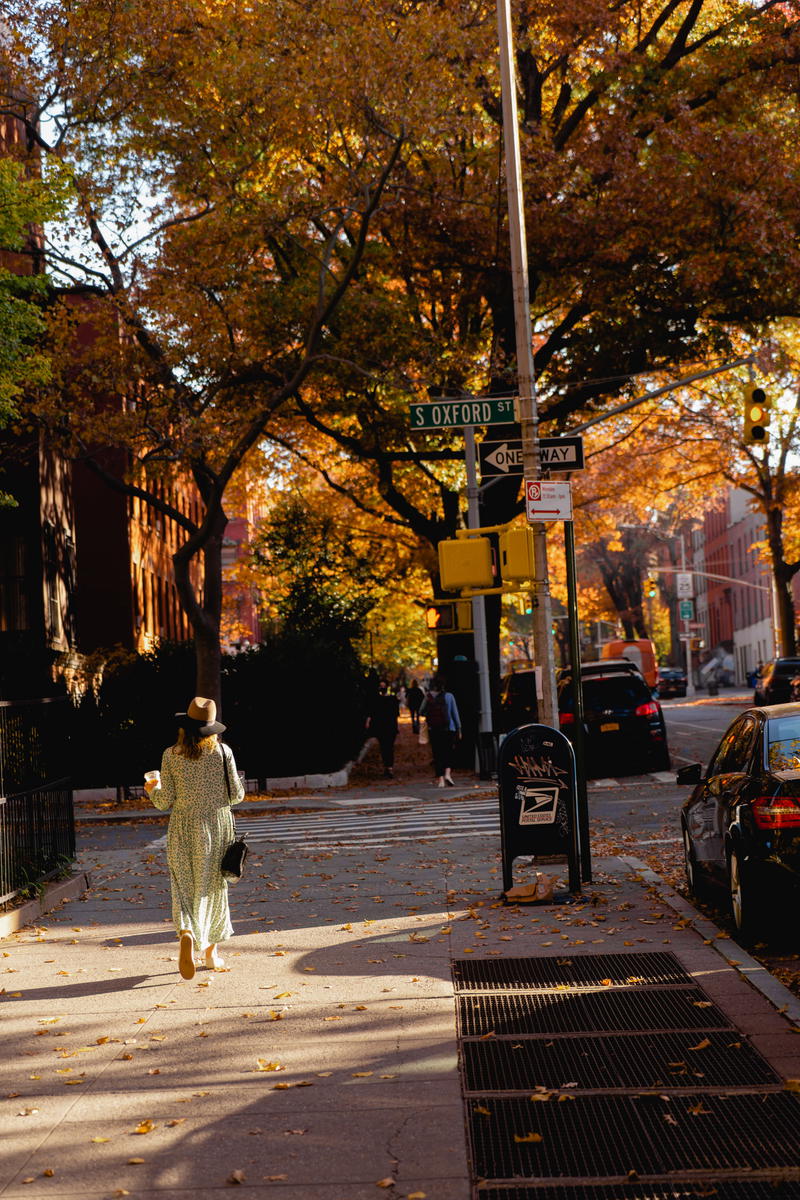 Moving to a new place is something that many professionals on a career break consider if their job is tied to a particular metro area or city. If you've got time away from the office or from your place of work, why not rent a cabin in that ski town you loved as a kid? Or hop around beach towns in Southeast Asia if you're into surfing?
You could also stay close to home and choose to reside in an outpost near your favorite hikes, where you can spend time in nature every day. Dare we say the sky's the limit.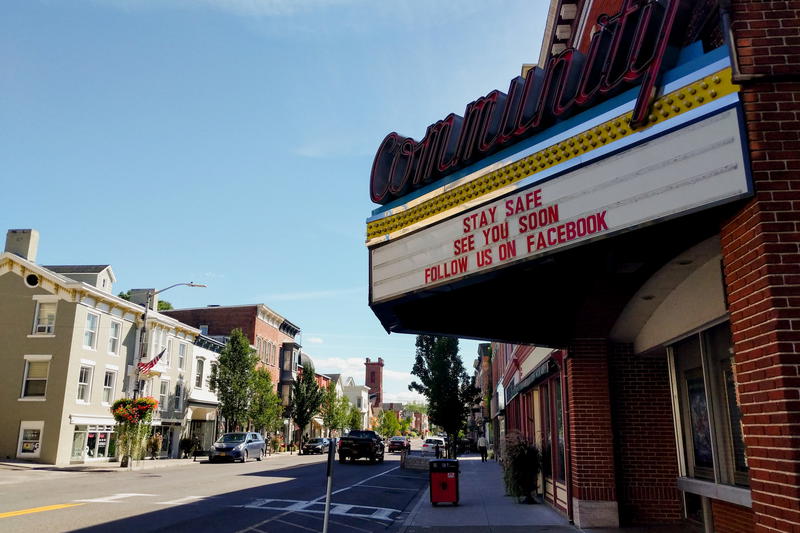 Build a business and freelance
Part of building a business is learning how everything works together. One thing leads to another and when you work full-time, it can be hard to find the time to learn everything.
When you take a sabbatical, you can spend the time to try and experiment with different ways to create and scale a business.
That's why we built this freelancing section on our site, as we've both freelanced at various points in our careers, but never more than during our gap year, during which we left full-time jobs to pursue this blog as a passion project alongside other freelance client work.
Interested in transitioning from full time to freelancing more? We have a lot of thoughts on that to help you out.
We also have a list of ways for how to price freelance projects, if you want your gap year to be about making money just as much as you want it for trying something completely new.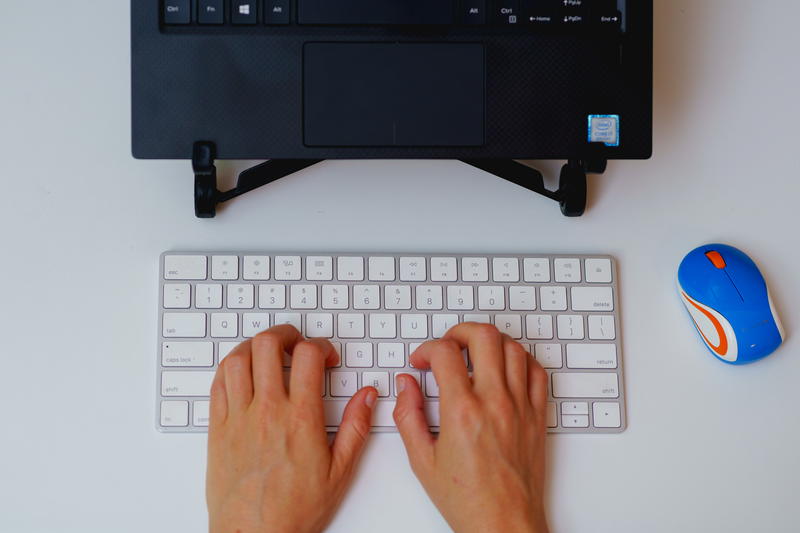 Learn a new skill or pursue education
If professionally, you are being held back by not knowing a certain program or methodology of doing something, a sabbatical can help you find the time to learn it.
Tangentially, in our guide to what to do in between freelance projects, the same can be said for what to do during a sabbatical.
You can take classes on Skillshare, learn about Pinterest marketing on a platform like Tailwind, or try your hand at learning night photography.
In terms of pursuing education, you could apply to do a post-bachelor degree, or a master's degree. There are also lots of certifications out there that have your name on them. Some certifications, if done at a leisurely pace, may not even feel like "work," like the Morning Brew Business Essentials Accelerator. While I took this eight-week course as a way to up my skills and hopefully advance my career, it could easily be done during a sabbatical.
Helpful Tip
Get a $100 credit to a Morning Brew education class, like the Business Essentials Accelerator or their new offerings like the leadership accelerator. Put "Halfhalftravel" as the person you are "Referred by," on your application, and get an automatic $100 discount!
Getting a certificate in project management, or Excel, could be a great step in your career for when you come back to it.
Start a podcast
I happen to really like podcasts, and my Spotify told me that I listened to something crazy like 39,000 minutes of podcasts this year. Statistics about my podcast addiction aside, starting a podcast is something that takes a bit of research and prep, and then can really pay off or be fun!
Are you interested in starting a podcast during your gap year? Check out this guide to how to create a website for your podcast before you do anything further, because this is a step people often miss.
If you start a podcast during your sabbatical, please let us know, and we'll give it a listen!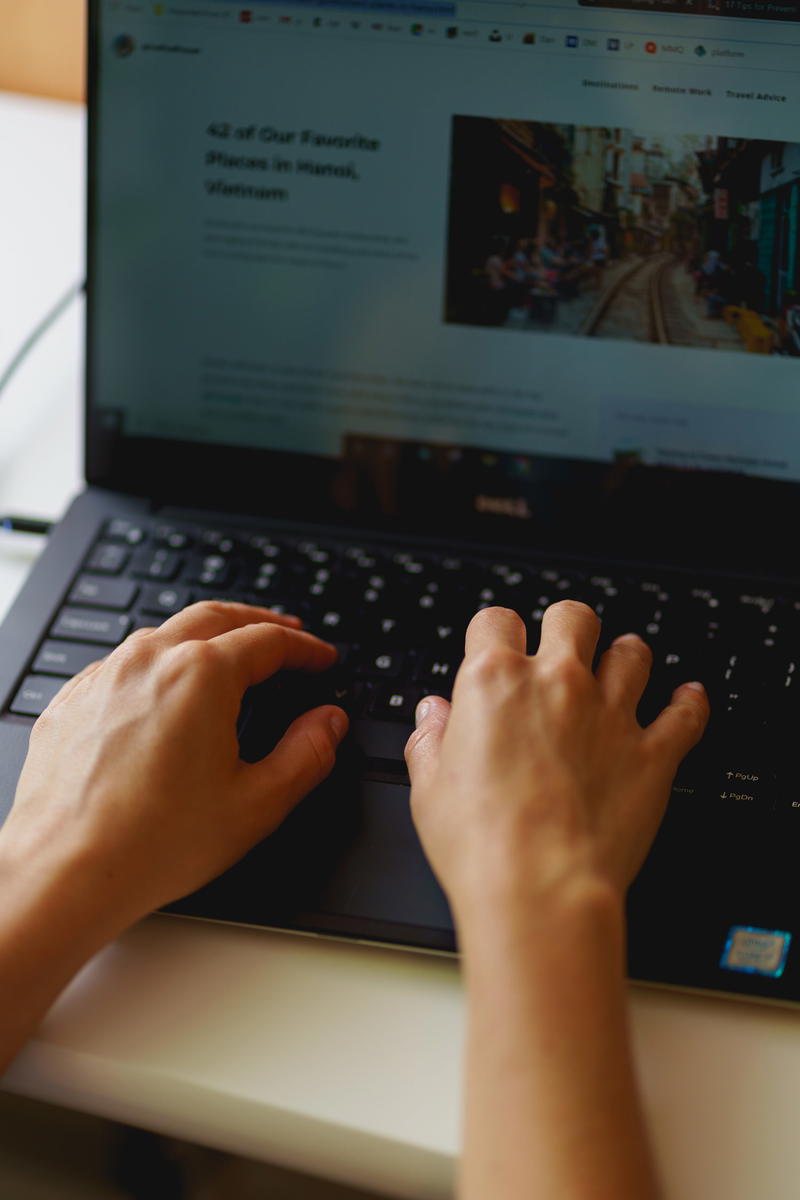 Read a book
I don't remember the last book I fully read for leisure, and that's really bad. I also just saw on Instagram that my cousin has read almost 100 books this year, and I'm feeling pretty down on myself. If I had all the time in the world, like on a sabbatical, I'd probably dig into a lo-o-o-o-ong list of books.
Are you a bookworm, or do you want to become a better reader? Setting a goal of finishing a list of books during a gap year can be a cool place to start. If you need a recommendation, check out our friend who is a reader and writer, Rebecca Fishbein.
Teach or become a mentor
It can be very rewarding to take the time and pass on your skills onto someone early on in their career.
In fact, LinkedIn has a way to mark yourself available as a mentor for others, and I opted into this about a year ago. I immediately started getting a few messages from recent college grads who wanted to know about marketing, communications and all my other skill sets mentioned on LinkedIn. This is the simplest way to start sharing your skills with younger professionals.
Or, there are formal organizations, based on your profession or line of work, to which you could apply to become a professional mentor in a specialized field. This could be more toward a part-time or contract role, especially if paid. It will vary by field. Many people enjoy giving mentorship, especially if they had spectacular mentors early on in their careers.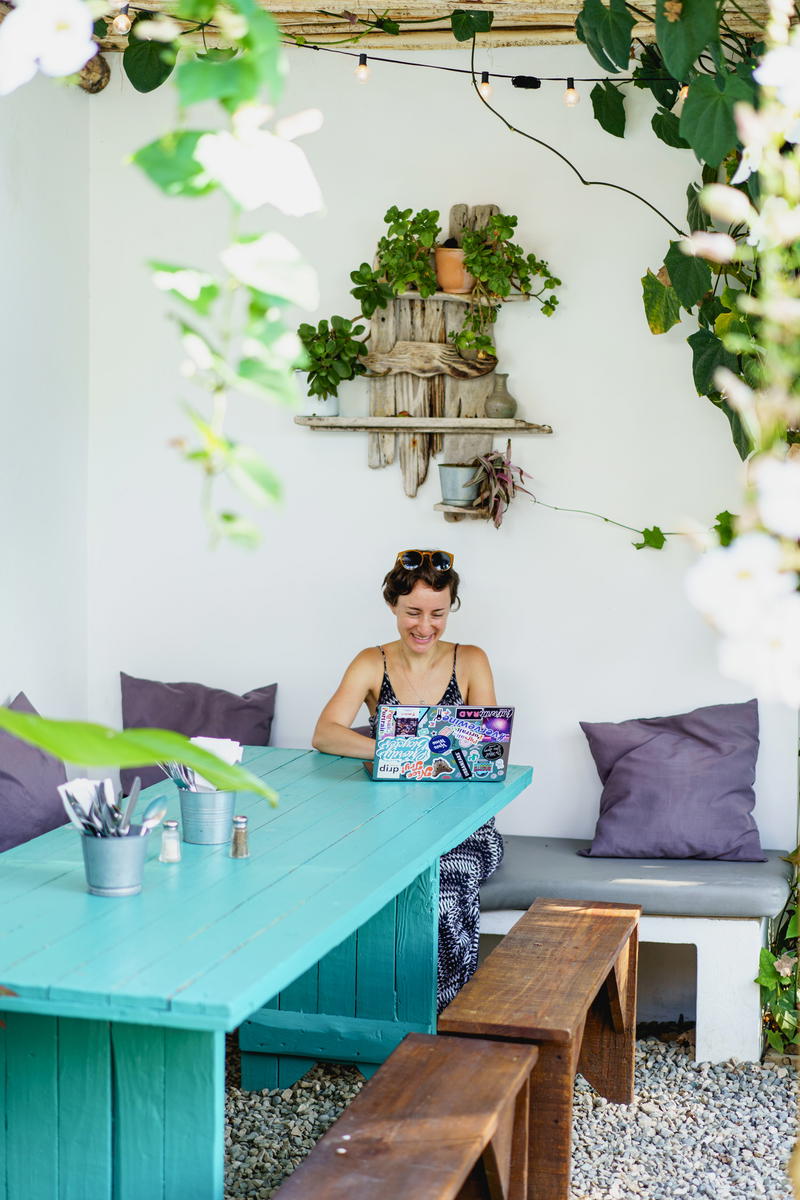 Spend time on yourself
Our thinking is often controlled by work-related thoughts and actions, which can lead to burnout if we don't take time for other activities. Engaging in fulfilling activities can help refresh our minds and even improve our professional spark!
However, sometimes you need time for yourself to help you out in your personal life. Even four to six weeks is enough time to make a change and help create new and strong habits.
If you are trying to lose weight or improve your diet, you can spend your sabbatical learning how to cook new recipes and learn how to make healthier choices.
If you are trying to quit bad habits, you can take the time to do something about it to make sure you come out on the other end as a better person.
Of course, we'll recommend travel as a true way to spend time on yourself and with yourself, especially if you choose to travel solo somewhere. If you've never traveled alone before, a sabbatical or gap year can be an excellent time to try out this experience that we feel everyone should have at least once in their lives.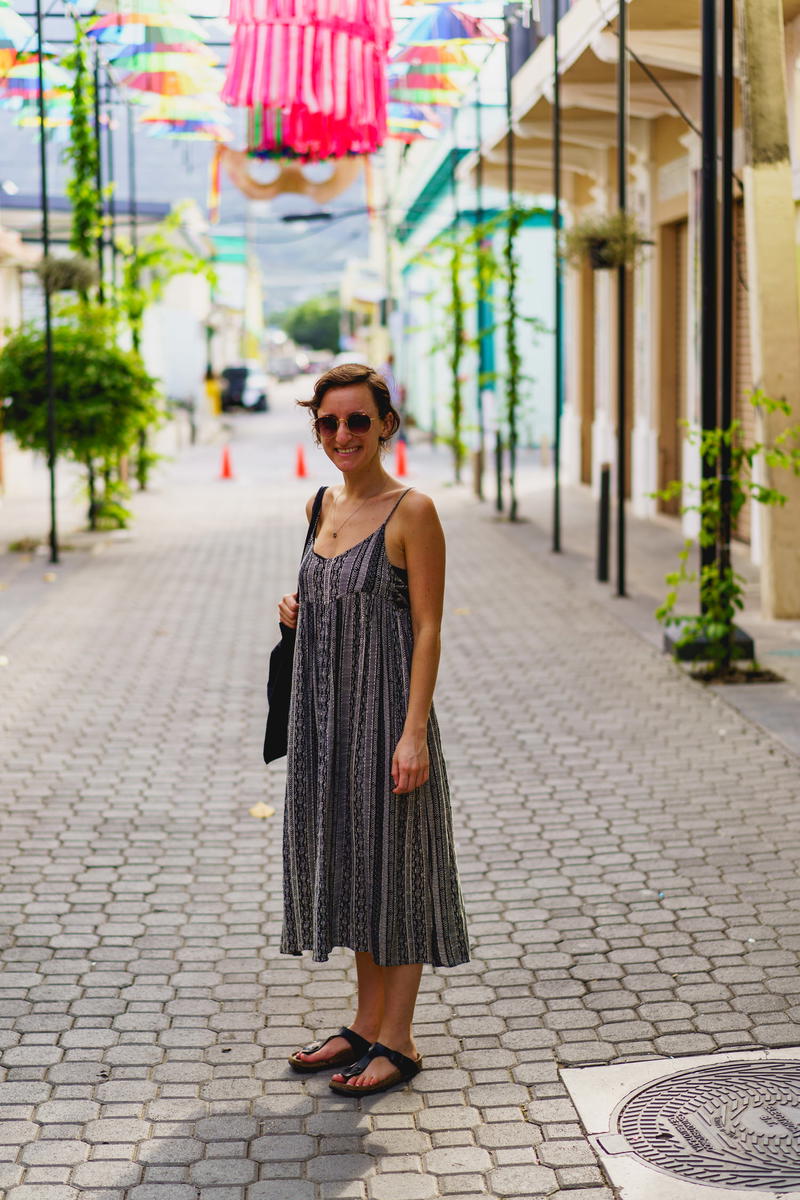 Everything else!
How to take a year off work?
A sabbatical is the best way to take a year off of work! Though, a sabbatical is more of a concept and is easier said than done.
Many people have the fear that it will be hard to get a job after taking time off from work, or that they may a bit behind the times professionally. However, using a sabbatical for any of the productive ways above can make you come out of a sabbatical as an even better professional, and a more confident human being.
If there's one last thought to leave you with, it's how to explain gaps on your resume after taking time off from work. Check this one out and let us know how it works for you. Enjoy your sabbatical!
What should I do to plan for my sabbatical?
I won't go into too much detail, however I wanted to put a few quick things on your radar before planning how to be creative with your sabbatical.
Watch your finances. Have some money saved up to cover any loss in salary if you take a pay cut or aren't getting paid at all.
Create milestones, if that's what you're after. This time is valuable, and you should use it to feel productive and not procrastinate.
Find a community. Whether you are traveling or staying local, find a community to help support yourself professionally.
Take notes and try and learn. A sabbatical is usually a time to be reflective. Use the time wisely, so you can look back and understand your journey through your unique time away from work.
Pick a duration. A sabbatical can be any length of time. Dan's old company gave a 6-week sabbatical for every 5 years at the company. Other companies may offer a 6-month sabbatical. The time you take will determine what you can achieve.
Enjoyed our article?
Consider supporting us! We're a 2-person team (learn more about us here) and your support enables us to create quality content. Thank you!