FlexiSpot Soutien Ergonomic Office Chair (Honest Review)
Written by Dan
•
Updated on September 19th, 2023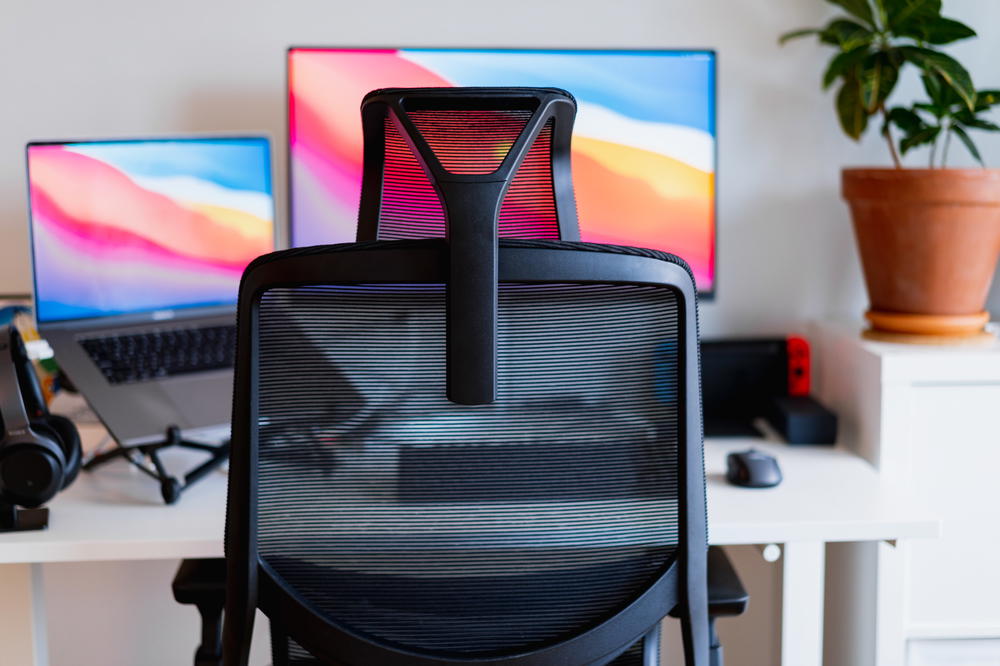 The FlexiSpot Soutien Ergonomic Office Chair is a budget-friendly chair that you can get to amplify your work from home experience. Read my honest review to learn my thoughts about it!
This article may contain affiliate links. We earn a small commissions when you purchase via those links — and it's free for you. It's only us (Becca & Dan) working on this website, so we value your support! Read our privacy policy and learn more about us.
Table of contents
Close table of contents
FlexiSpot was kind enough to send us the Soutien ergonomic office chair to check out.
I want to give my honest feedback and leave a review that hopefully helps someone out on their journey to upgrading their office chair!
Flash Sale Extended!
The Flexispot deals are now live. Get up to 70% off sitewide. No code needed.
Since I started working from home in March of 2020. I've been through two office chairs. The first chair was one from IKEA that I picked up within the first week of working from home. I hadn't actually had any place to sit, other than the couch, before I bought it.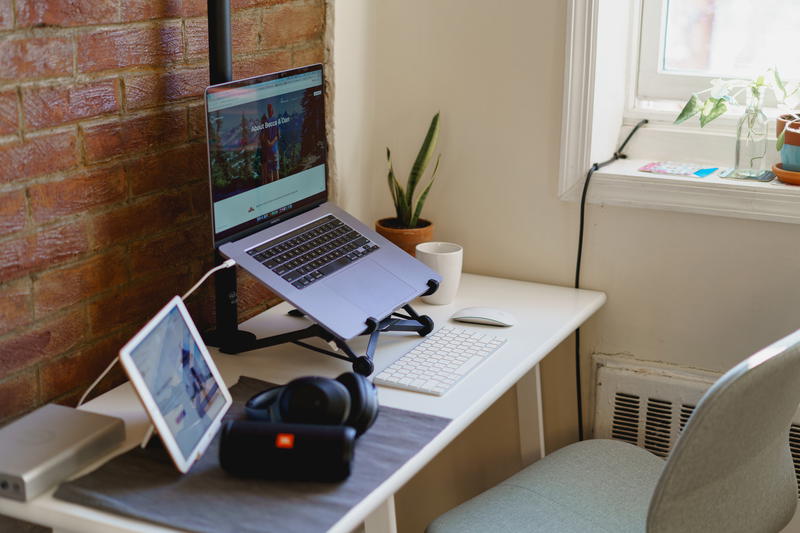 The chair worked out well, but it wasn't designed for eight hours' worth of sitting and working, every day. It looked great, but didn't have much, if any, lumbar support. For this reason, it was easy to slouch and slink into it.
The second chair that I used was a conference desk chair from my old office in Manhattan. It's a great and sturdy desk chair with wheels, but it sort of had the same problem that the IKEA chair had. It had minimal lumbar support and I started to feel this, as I would end the work day every day.
What helps to get around this issue of lumbar support in your desk chair at home is to periodically stand up throughout the day, which I often do, thanks to my FlexiSpot E7 standing desk.
During this time when I was shuffling out a few chairs, FlexiSpot reached out to me and asked if I wanted to check out their Soutien ergonomic chair for my work-from-home office space. Given the awesome timing, I said yes!
Unboxing: my first impressions
The package arrived at our apartment and weighed about 50 pounds. Carrying a big box with a chair inside up to my fifth floor walkup apartment in NYC wasn't my favorite task at 9:30 am, but I had the desk chair assembled by the time I had my first meeting for the day at 10:30 am.
The desk chair as a product is composed of a few parts that are all easy to assemble at home by yourself. The seat cushion, arms, back, legs, wheels and the main support base are all packaged well, and had no damage or scuffs on any of the individual components.
The wheels were a bit hard to snap into the main support legs, but that's good, because they probably won't ever slip out at any point.
The instruction book was clear and gave an easy step-by-step guide to help make sure that anyone can assemble everything in the right order.
All of the tools required are inside of the box and you also get a few extra screws in case some break during construction.
Once the chair is fully assembled, it feels sturdy and it's ready to sit in for your first meeting in your home office.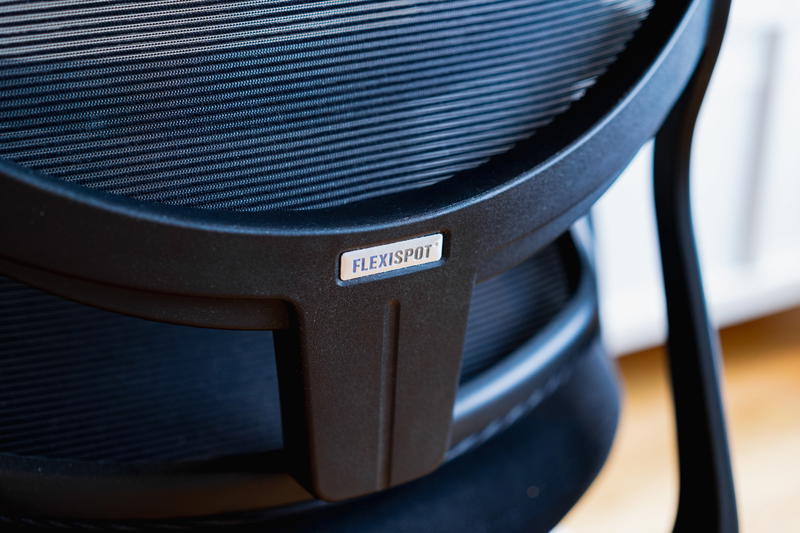 FlexiSpot Soutien features that are worth mentioning
When compared with any other chair (that isn't designed to be ergonomic), the lumbar support, adjustable seat depth, backrest adjustments and the headrest stand out as notable benefits.
Compared with my IKEA chair and the other office chair from my corporate office, these features really do make a big difference.
You are able to customize this chair to your desired dimensions. I have the chair raised to the tallest setting and I don't utilize the tilting function regularly. I've adjusted the armrests to a height that feels neutral, and I can use the armrests to rest my arms when I'm in a meeting.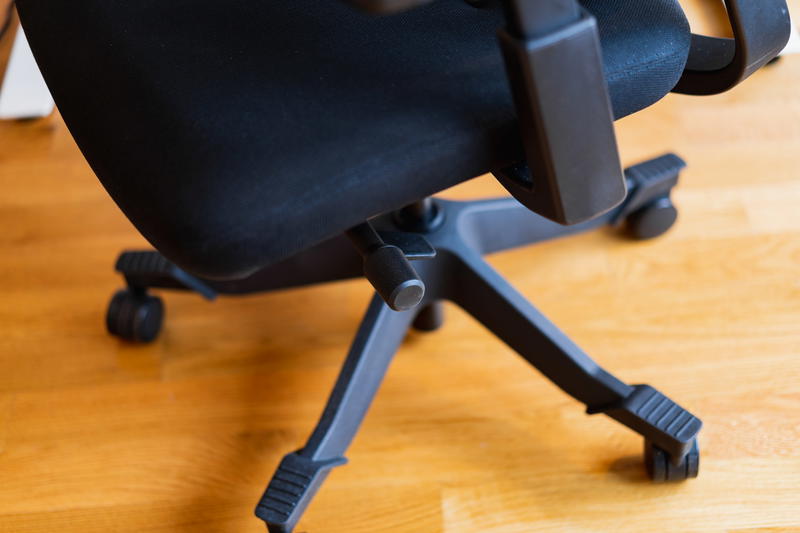 The lumbar support acts as a great barrier that prevents me from slouching and forces me to sit up more straight throughout the day. I'd say this is a good feature if you want to work on your posture while working from home.
I suppose the mesh back and the mesh lumbar support probably do help with heat distribution if you're in a warm environment or if you are often warm. My apartment hasn't been too warm over the testing period, but compared with other chairs that I have sat in, this seems like it would help to keep air flowing.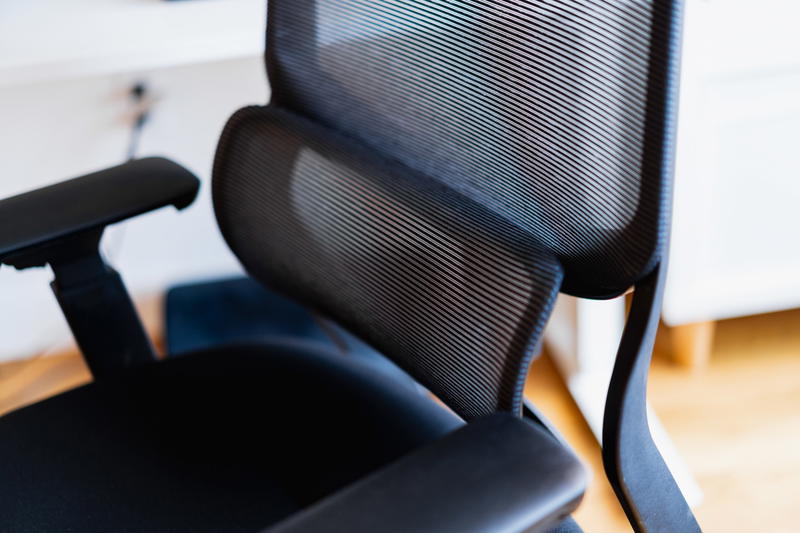 The headrest would help you if you would like more support for your head and feel like it is something that you're missing on a chair.
I used the chair for a few weeks without the headrest. After I installed it, it made a noticeable improvement to my overall chair experience. I feel like I can sit back more into the chair and I truly get a better and more supportive experience while sitting down.
Pros and cons of the FlexiSpot Soutien chair
Overall, I think this chair is great if you're seeking a do-it-all desk chair for your home office. It's affordable when compared to other higher-end chairs for home offices, and it can be a great entry point into an ergonomic chair if you are looking for your first desk chair. I don't think it's a great idea to sit in the same place or position for an extended period of time, but if you are, this chair can help you be more comfortable on a daily basis while working from home.
The pros
As I mentioned above, a major pro is that you're getting an ergonomic chair with this FlexiSpot product. You'll get the benefits of having lumbar support and some of the adjustments that other chairs don't provide.
The chair feels very sturdy and it is made out of durable material. The frame is solid and I never feel unstable when I'm sitting down in it. The adjustments are smooth and it isn't too hard to get the seat to move up or down.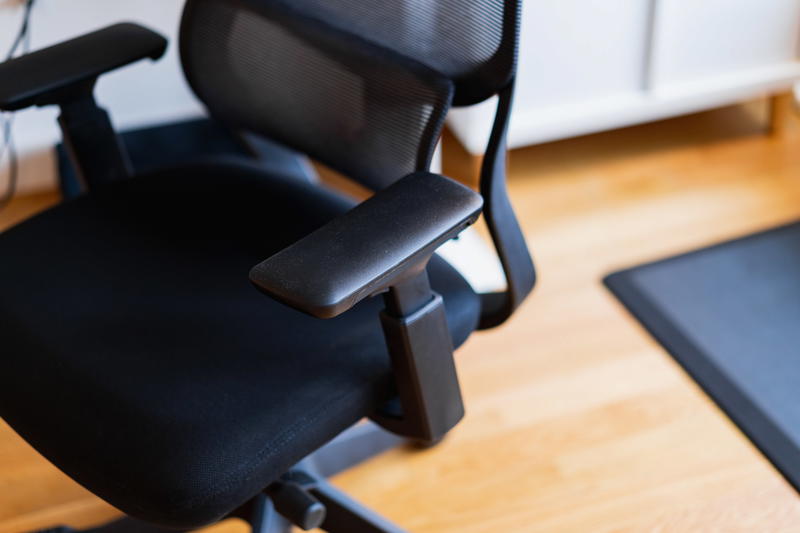 The cons
The material used on the lumbar support system and headrest feel a bit too rigid for my preference. It's not very soft. I think that something comfortable should blend in and you shouldn't feel it over time. When I'm sitting, I always notice that I feel the lumbar support. It's not uncomfortable, but I usually notice that it is there.
The material that the cushion is made of isn't the softest, either. When I'm wearing shorts, the cushion material sometimes feels a bit too abrasive. This doesn't really bother me, but it's something that I noticed after using the chair for a few hours at a time.
I almost always pivot the arm rests by accident. Everyone few hours, I like to sit up straight, grab the arm and do a back rotation to get a nice back crack. The arm rests, in a traditional chair, help you get some leverage to get into a deeper stretch.
Because the arm rests pivot from left to right, I almost always trigger the movement and they will also rotate when I'm not expecting it. This never happens unless I intentionally try to activate them, so take that for what it's worth.
FlexiSpot Soutien Ergonomic Office Chair
If you're looking for a great chair with a lot of features, consider checking out the Soutien by FlexiSpot.
Get the chair
Everything in between
On the landing page for the chair, they mention a lot of features that I am fairly neutral about. They mention a few certifications and tests that they've completed during the chair development.
For example, the chair is certified by TUV/BIFMA/SGS with over 10,000 pressure test cycles and the gas lift if Samhongsa Class 4.
I don't have a benchmark for if this is standard or goes above what other chair manufactures are doing.
The wheels/casters feel smooth, but I don't have a need to slide around for long distances within my home. They work well enough for me to slide the chair out to the side if I want to convert my standing desk to the standing position.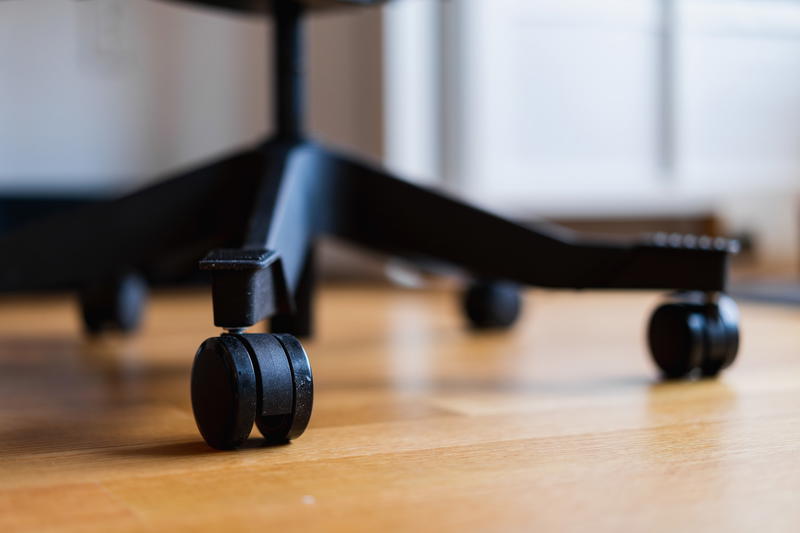 Final thoughts
As far as ergonomic chairs go, the FlexiSpot Soutien will be one of your best options for an affordable ergonomic chair. Once you get into the research, you'll notice that most chairs start to get into the $500-$1000 range for similar features.
With other chair brands, I think you'll pay for better more comfortable materials as well as a longer warranty. For example, Steelcase and Herman Miller provide warranties upward of 12 years! The warranty you get from this chair is 1 year.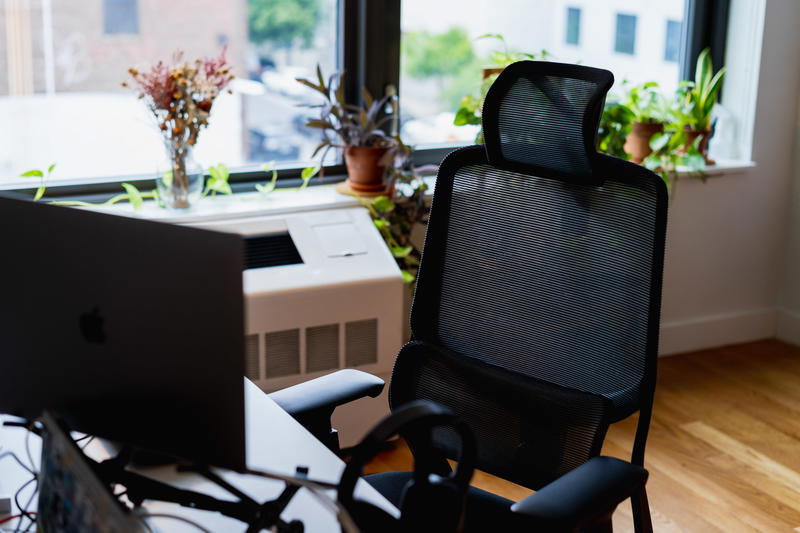 If I paid for this chair, I would be happy. I don't think that any of the negative feedback that I have would be enough for me to have any major dissatisfaction.
If you're on the fence about getting the FlexiSpot Soutien, keep in mind that they give a 30-day return policy. There is no restocking fee and you won't pay for shipping it back as long as the condition is still like-new.
Enjoyed our article?
Consider supporting us! We're a 2-person team (learn more about us here) and your support enables us to create quality content. Thank you!