Lensrentals Review: Is it Worth It?
Written by Dan
•
Updated on September 6th, 2023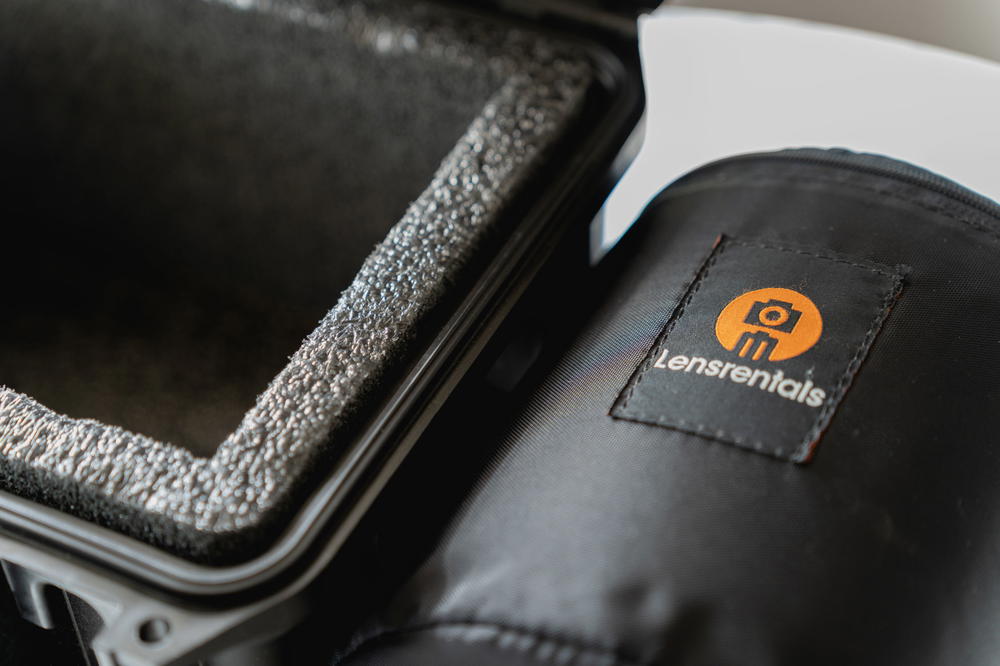 Is Lensrentals a legitimate website for renting lenses? I review Lensrentals for cameras, lenses and photography gear, and including a Lensrentals promo code for a discount.
This article may contain affiliate links. We earn a small commissions when you purchase via those links — and it's free for you. It's only us (Becca & Dan) working on this website, so we value your support! Read our privacy policy and learn more about us.
I've known about Lensrentals for a long time and kept it tucked away for when I had a good use case for it. Lensrentals allows you to try before you buy. And they make it really easy to do so.
I recently rented a lens for my first time with Lensrentals, and it went pretty seamlessly. Below, I'll discuss why I chose to rent with Lensrentals, what it was like to start my rental and then, how to close out my first-time rental.
Also, this article is absolutely not sponsored. I had a good time using the Lensrentals service and I'm glad to share my experience with you. Some of the links to Lensrentals are affiliate links.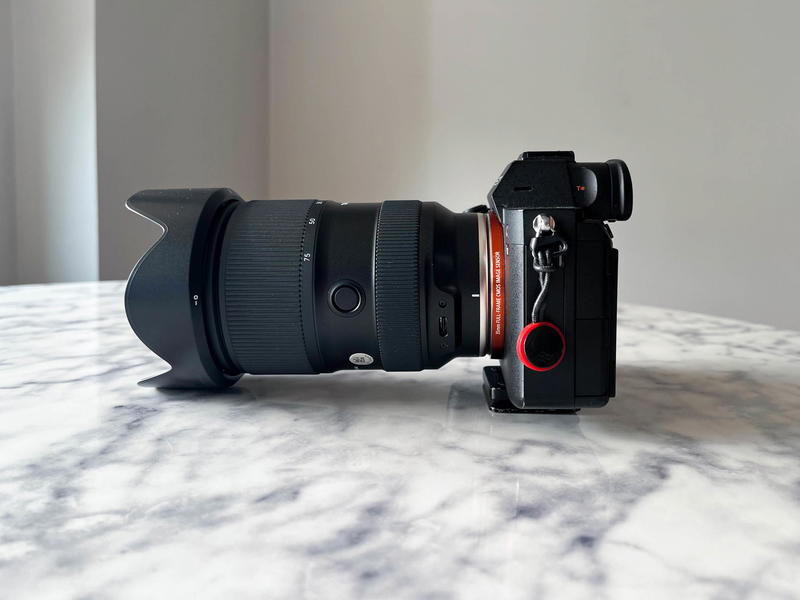 Why would I use Lensrentals in the first place?
In my opinion, you would use Lensrentals for a few reasons.
The most obvious reason is to try an expensive lens or camera without having to buy it. If you bought a lens you didn't like, you'd have to set up a return for it. If you rent a lens you don't like, then you learn that you didn't like it, and then your rental is done!
The above is a totally valid reason and that's exactly why I used the Lensrentals renting service. I should mention, though, that the lens that I rented wasn't very expensive.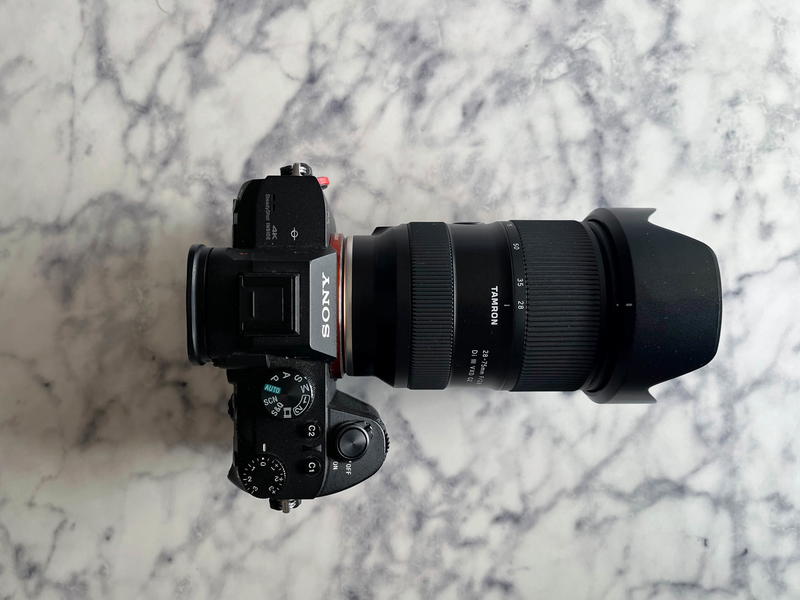 Another great reason to use a service like Lensrentals is if you are a photography or videographer and you need gear for a specific type of shoot. If you're a primarily a solo photographer, but you hire a helper for the day, you may want to rent a camera or lens for them to use, rather than outright buying one that may collect dust afterward.
If you're into buying used gear, and you're looking for a really good deal, checkout the gear for sale section at the Lensrentals website. You can often find pretty good deals, and the Used section for sale has a lot of great finds.
This might be talking more toward a niche audience, but if you are a photographer or videographer looking to start a YouTube channel, Lensrentals can absolutely help you with trying out gear to review. It gets expensive when you're constantly buying items to review, and the rental model can help keep costs down.
Lastly, you may want to use Lensrentals if you're having a hard time finding a specific item. If something is sold out in your area, Lensrentals might be a good way to get a product that is a bit more rare.
Your miles may vary, though, because if an item is out of stock in your area, it's probably out of stock in other places as well.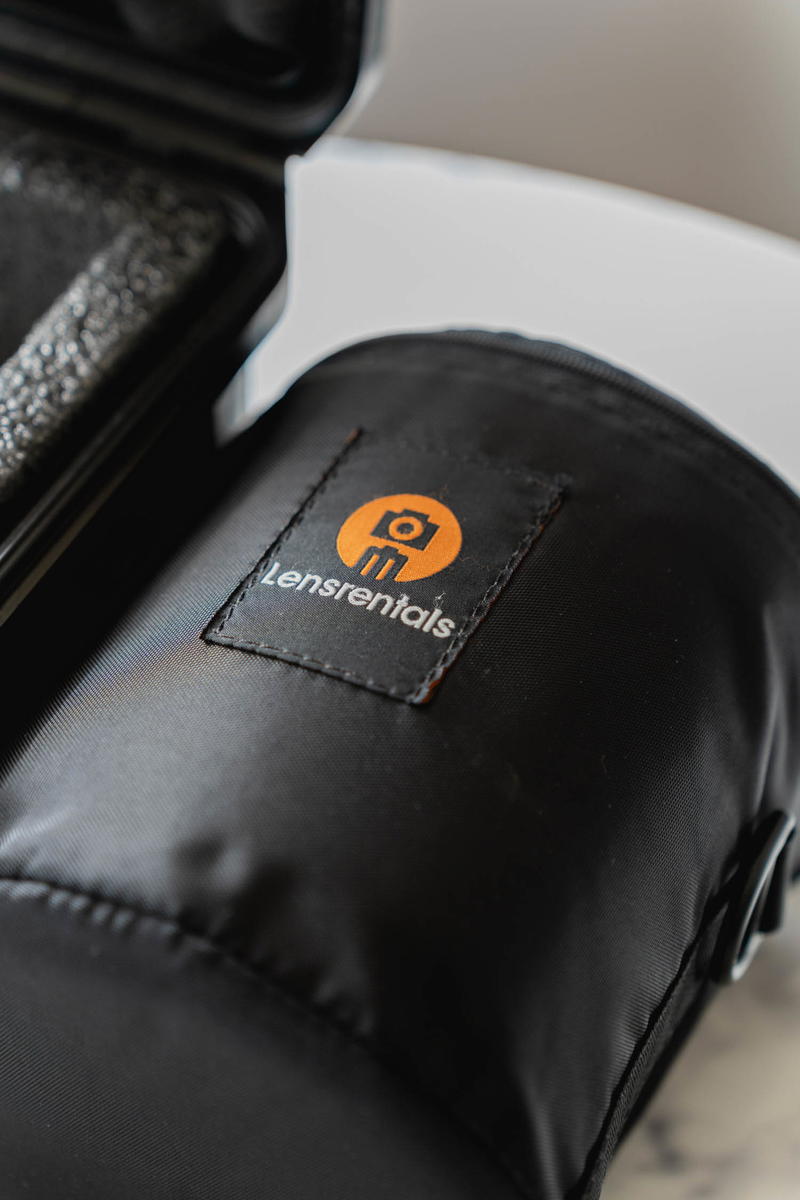 First impressions of Lensrentals (how does it work?)
The experience with my Lensrentals rented lens was totally seamless and I really enjoyed the process. Here's a snapshot of what you can expect.
Browser their inventory online, and select something that interests you.
Select your rental window.
Add to your cart.
Choose a shipping method and optional insurance (I recommend getting insurance).
Patiently wait until it comes.
Receive your item by mail!
Lensrentals ships your item in a hardshell case with ample padding for protection. You'll also have everything you need in order to send your lens back to their processing center.
With the lens that I rented, it was very simple to repack it and drop it off at UPS.
To account for shipping delays, you'll typically get your item a day or two earlier than quoted. To be safe, and because I was going to take the lens I rented on a trip to Mexico City, I rented for two additional days before my trip was scheduled to begin.
I received my lens on a Wednesday and I left on Saturday, a few days later. My official rental period started on a Thursday.
Lensrentals will even send you a few strips of tape to reseal the box for your return shipment. This was so helpful!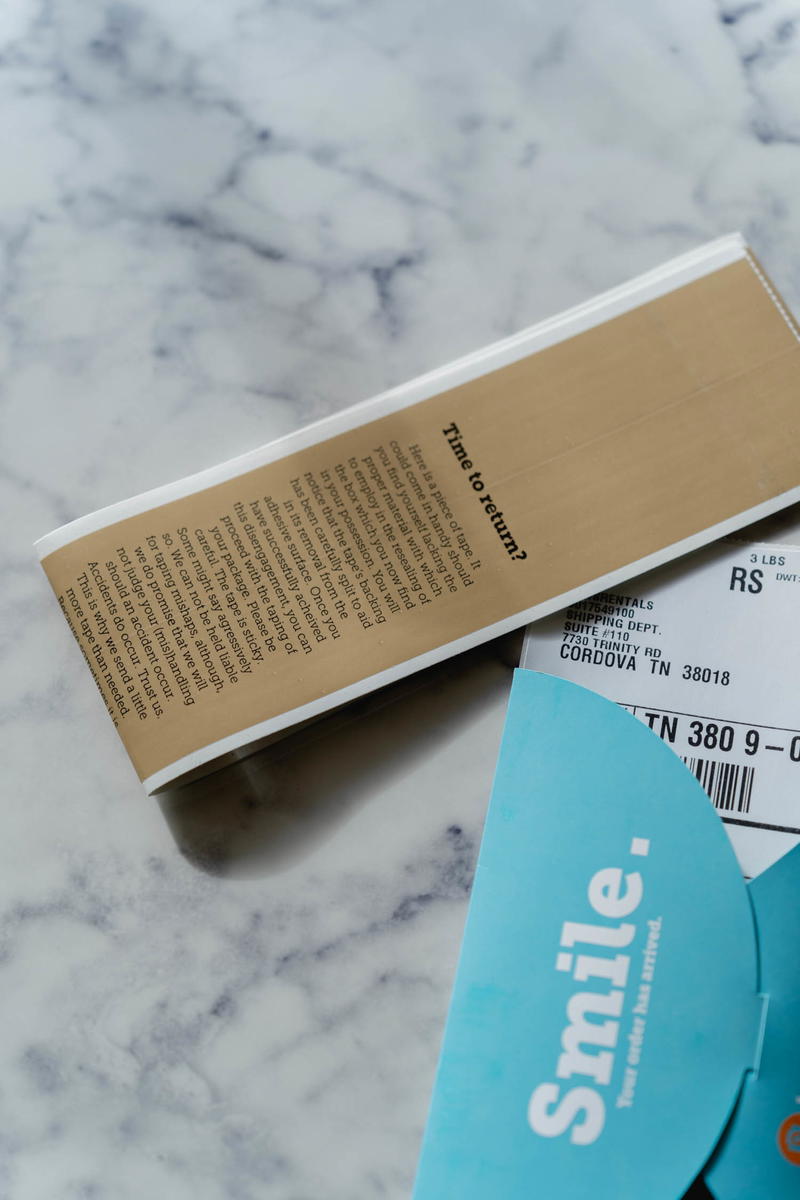 Lensrentals discount promo code
You can use the code HALFHALF15 to receive 15% off of your order. Visit Lensrentals.com to apply the coupon.
Can you reserve items before they are released?
Yes, you can. For items that have a known release window, you can rent them before they are available. You won't get them any earlier than anyone else, but you will be able to try something out when it might be hard to find it elsewhere.
It's very possible that you won't be able to buy the item after your rental window ends.
What is the condition of the items you rent on Lensrentals?
Lensrentals says that their equipment is bought new and sold after two years of use. Legacy items are the exception to this rule.
Their team inspects each item to ensure that the quality is still 100% functional after each rental. Because people actually use these items, the outside of each product may show some signs of use. That should be expected, as it's a rental company.
For the lens that I rented, I saw no flaws. The front and back element had no scratches and everything worked perfectly. I can't say that my collection of lenses look as good as the one I rented!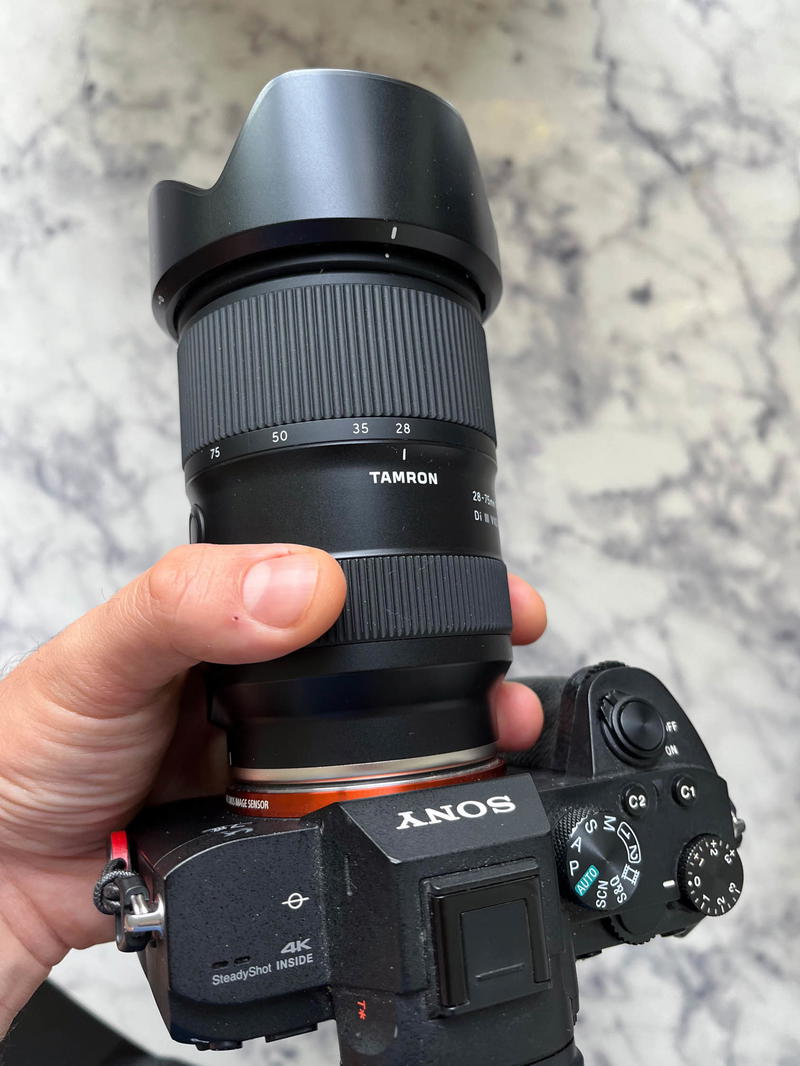 What can I rent with Lensrentals?
You can find photography gear you'd expect to see, like most camera bodies and lenses. You can also find accessories like tripods, flashes and other lighting equipment. If I were to rent again, I'd consider some more lenses for Sony cameras.
There are also drones, audio equipment, gimbals and other stabilizers.
You can rent specific kits for events or occasions like weddings and shooting wildlife. It's so useful! If you are taking a trip and going on a safari, this wildlife kit would be perfect for you.
Does Lensrentals insure my items?
You can choose the optional insurance. Lensrentals call the plan options "Lenscap" and "Lenscap+."
Between the two options, you will have plenty of coverage. Check out the Lensrentals Lenscap detail page to learn more about what is covered.
I brought the lens that I rented to Mexico and decided to go with the Lenscap+ protection plan. Luckily, I didn't need to file a claim, as I didn't experience any theft, nor drop my lens.
One friend I was with actually had her bag with her laptop stolen during our trip. While that was frightening, I would have had protection to not pay the full price of the lens if that happened to me with my bag. That's such a relief and goes to show why insurance is important, whether you're at home, or far away from home.
If you are traveling and checking your luggage, some level or protection would be a good idea in case your luggage gets lost.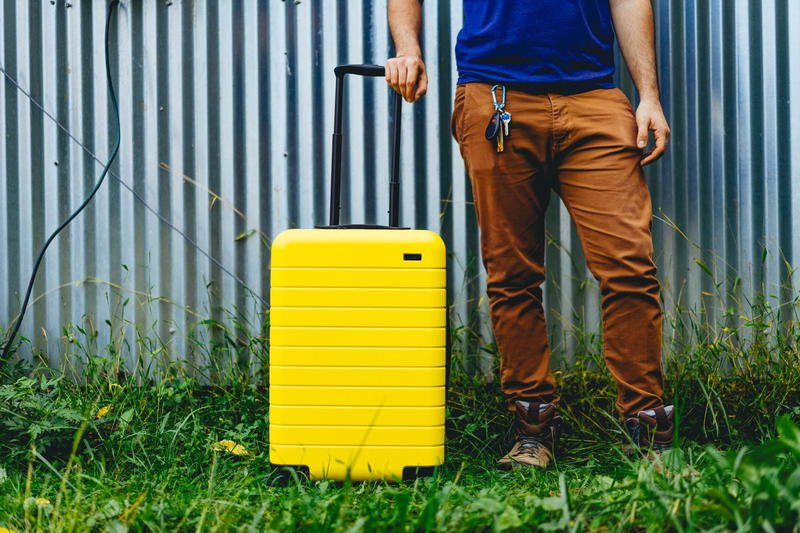 For me, if I were renting a lens or camera accessory and I wasn't going too far from my home, I probably would waive the insurance. For items that are worth $2000+, I might reconsider, though, especially because you literally never know what can happen. From knocking a lens off a table to dropping your camera, mistakes are a possibility.
With everything said, please know that we are not insurance experts. You will make the final decision. We are not liable for loss or damage if you waive the coverage available via Lenscap+.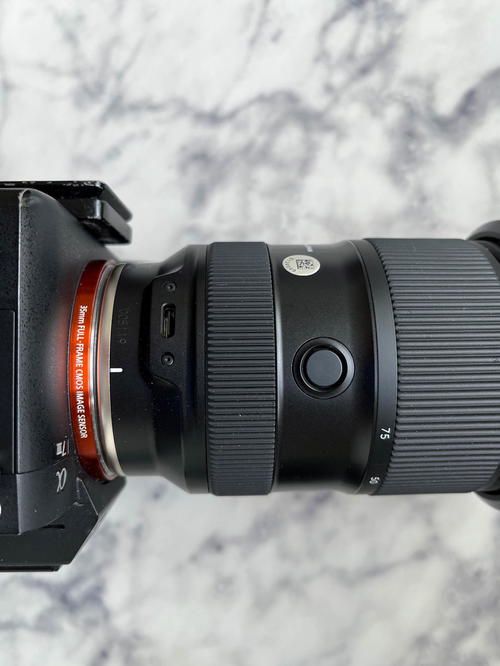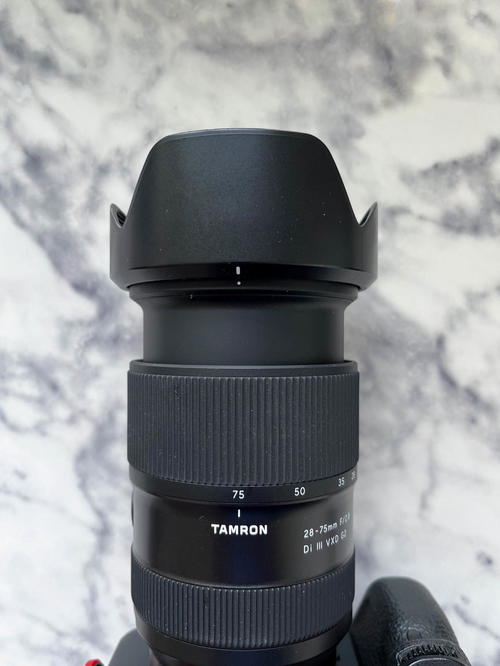 How long can I rent a product with Lensrentals?
The Lensrentals.com calendar user interface will only allow you to rent for about 90 days. This is approximately three months.
That is a lot of time to rent a new product! You have to do the math on your own for whether or not you think the higher price of a rental is worth not actually owning an item.
Depending on the situation and the popularity of a product, I would play around with the idea of buying something used, using it for an extended amount of time, and then selling it. You'll likely get a similar value back, as used items tend to hold their value more.
Personally, I think the 7-to-14-day range for a rental is a good balance of not feeling like I spent too much money to "not" own something.
Can I keep my items if I really like it?
If your rental window is over and you really enjoyed using the lens or camera product you rented, you can buy it. I decided to send back the Tamron lens I rented, but I consider this as an option if I had decided to keep it.
You can learn more about this process on the Lensrentals Keeper page.
How do I return my items?
Like I mentioned in the How it Works section, you will ship your item(s) back in the box that they came in.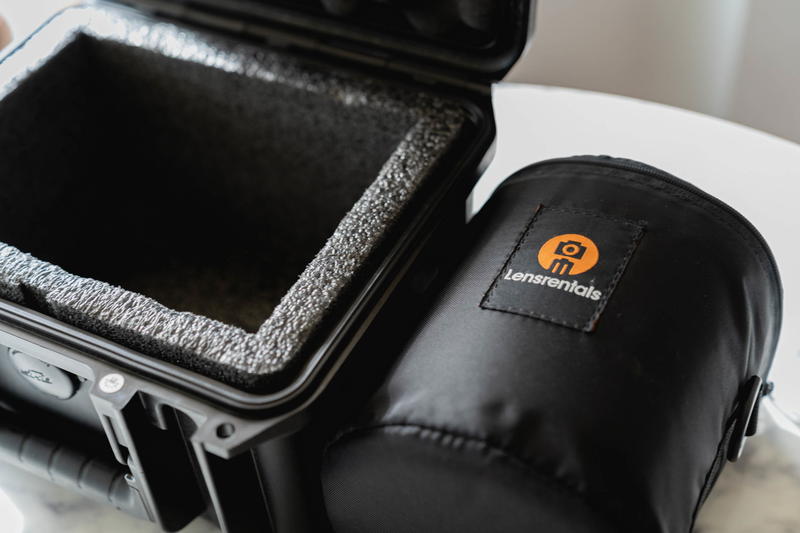 Products that are prone to damage will be sent with a heavy duty padded hard case. Put everything in its case and put each product back in the original box that it came in, for your rental return shipment.
Use the tape that Lensrentals provided you with, to close the original shipping box. Then, apply the shipping label back on the box. Lastly, drop it off at the designated shipping carrier center.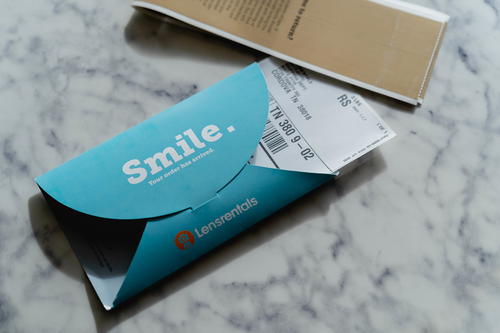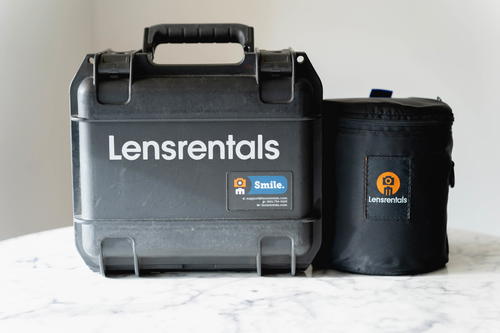 You'll receive an email once Lensrentals receives your return, and you can be on your way to your next rental!
Conclusion: will I use Lensrentals again?
Yes. 100%. I was about to buy a $900 lens and instead, I was able to put the same lens through extensive testing for over a week, and it only cost me about $100.
I think the rental (and buy-if-you-like-it) model is perfect for photography, as new cameras and lenses are really expensive. I watched so many videos about this particular lens before renting it.
I was pretty much sold on buying it, based on how much praise everyone online gave it. But I remembered Lensrentals, and I wanted to give it a shot (pun intended).
I'm glad I didn't buy the lens because I wouldn't have used it as much afterward. I also might not have gotten around to selling it in a timely way. Not having the responsibility of keeping it was worth the $100 rental investment, to me.
I hope all of this information will help you determine if Lensrentals is right for you. And remember, if you want to give the service a try, use the code HALFHALF15 to receive 15% off of your order. Visit Lensrentals.com to learn more.
Enjoyed our article?
Consider supporting us! We're a 2-person team (learn more about us here) and your support enables us to create quality content. Thank you!