Moment Everything Backpack Review: Best in Minimalist Travel and Photo Bags
Written by Dan
•
Updated on November 20th, 2023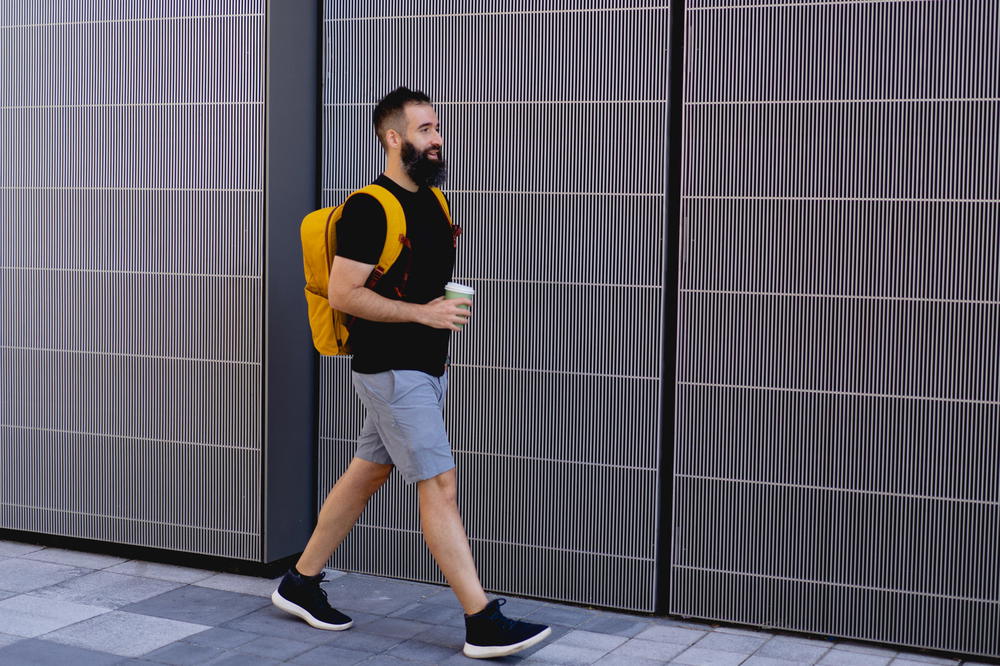 I tested the Moment Everything Backpack! In my review, I cover features of this travel-friendly laptop daypack and photography bag to see if it's worth an investment.
This article may contain affiliate links. We earn a small commissions when you purchase via those links — and it's free for you. It's only us (Becca & Dan) working on this website, so we value your support! Read our privacy policy and learn more about us.
Table of contents
Close table of contents
I'm always glad to test out a new photography backpack, especially when it's from a brand with which I'm already familiar.
Moment has been a cool brand to follow for some time now, and this year, I tried out the Moment Everything Backpack, the new version of the Moment MTW backpack.
The Everything Backpack is, well, everything Moment built it for: an attractive and minimalist backpack that carries my tech and keeps my stuff safe. It looks good with whatever I want to wear, whether shorts and a T-shirt, or something business casual.
In this review, I'm trying out the Everything Backpack in the 21L size. I'm using it both as a daypack for travel, as well as a daily photography backpack.
I'm going to focus on this backpack's features, both as they relate to the needs of a photographer and a regular person on the go — maybe someone who's out for a day with their laptop, or someone who's working remotely and traveling in a longer term type of trip.
I hope my review will be useful for you, in deciding if this sleek new backpack from Moment is going to be your new go-to bag for wherever you're going.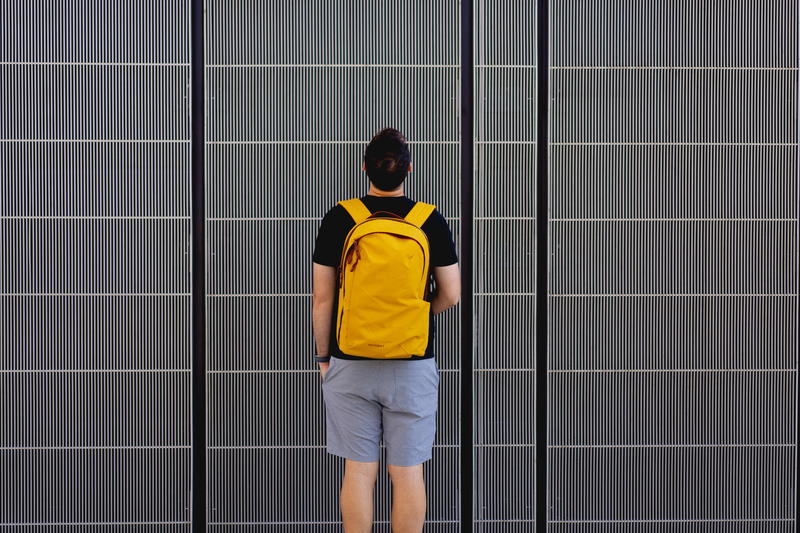 First feelings on the Everything Backpack (21L)
At first glance, the Everything Backpack is a nice size. It's a suitable daypack for most of my uses. It's the type of size, in the 21L version, to work as a bag to have during the day, if I'm out with my camera and laptop. It's also an appropriate size to use as a personal item on an airplane, or to have with you in the front seat of a car on a road trip.
Up to 50% off!
The Moment deals are still live! Get up to 50% off sitewide! No code needed.
One of the aspects that I'll continue to comment on is the nice materials, both inside and out. The exterior is made of 420D nylon and it's pretty lightweight, at a weight of 1.75 pounds in total. This is a great starting weight if you plan to be putting some dense or weighted items inside like camera gear or a MacBook Pro.
The inside is made of a fabric called Velex, and it's soft, yet strong. I like that the inside of the backpack is a light color, which I feel is sort of rare across the photography bag industry. I like that it's bright when I open it up. I can see all my stuff.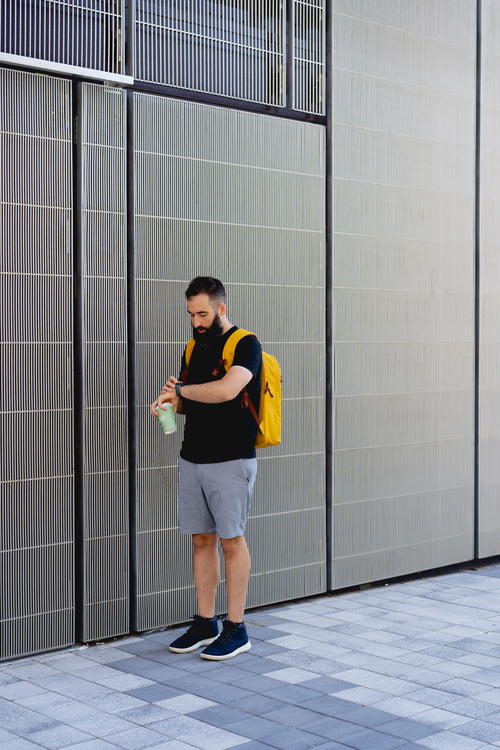 Design of the Moment Everything Backpack
I'll be calling this out a bunch: the Everything Backpack has an asymmetrical design, which is a cool aspect. There is only one water bottle pocket, and with the placement of it, the zippers for the main cavity end at different spots on the exterior.
I'll be mentioning this fact a bunch, too: the backpack is good for slinging over one shoulder, pulling it to my front and accessing everything from there. It's a quick and convenient way to pull out some daily essentials, or a way to access a camera cube and pull out my camera.
One thing I also like, which I don't want to forget, is that the dedicated laptop compartment has a double zipper. You don't have to open it from only one side. I like that the two sides of the laptop compartment zip up, and you can have the zippers meet in the middle/top, or at your preferred side. It's a nice-to-have.
The way the main cavity is designed is that the zipper is at the "front" of its angles, rather than in the middle. Then, you've got the front pocket for quick things like sunglasses, keys or something else, tucked away under this hidden zipper flap. I also like the zipper pulls.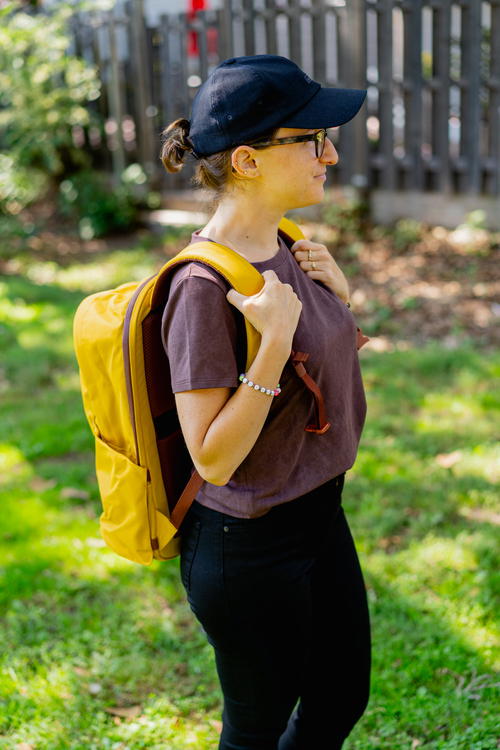 Key features of the Everything Backpack (photo + travel)
Here, I'll go over the best and key features of Moment's Everything Backpack. Keep in mind that I have the 21L version. The 17L version is 99% the same except for the size of laptop that fits in the laptop compartment.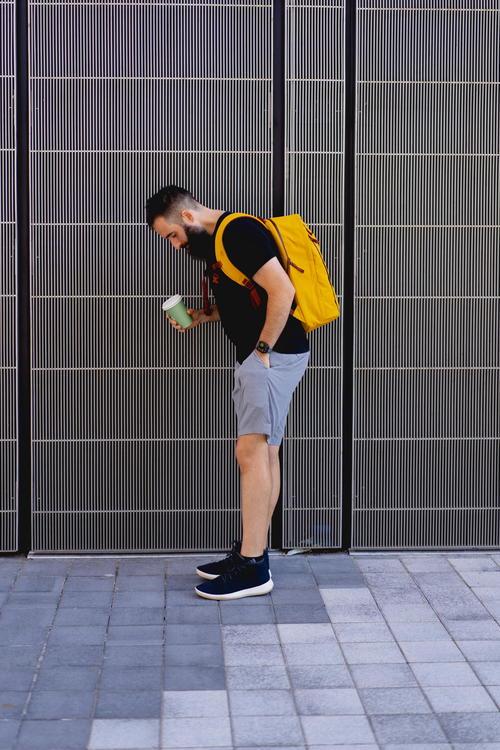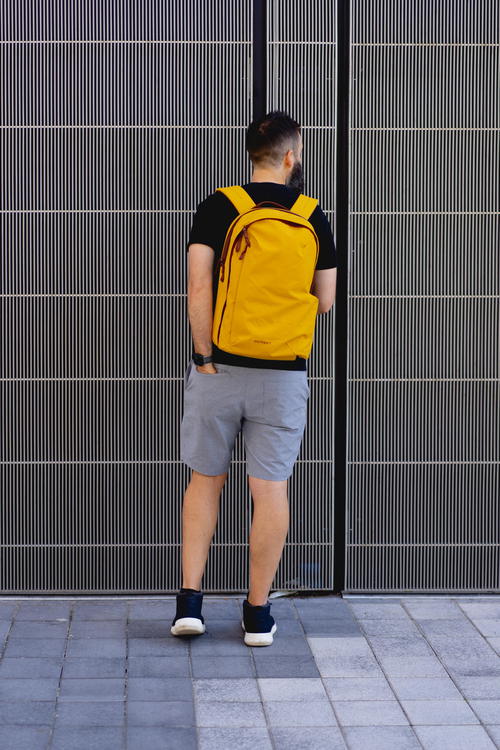 Zipper awning
The way the zippers are protected with extra material is kind of like "awnings" for the zippers, which is a nice feature. Even though these specific zippers are not weatherproofed like in a Peak Design bag, the "overhang" over the zippers gives extra waterproofing protection for if you got stuck in some rain. You can see this in my photos here.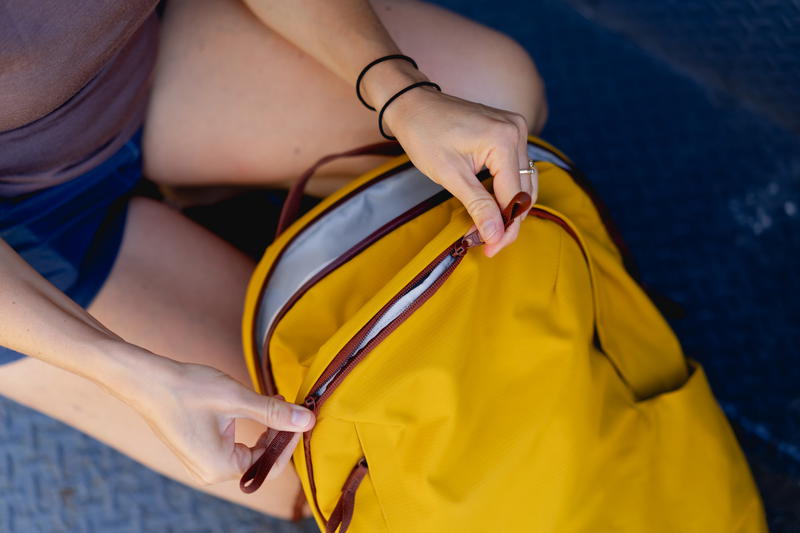 Zippers on the laptop compartment
The double zipper for the laptop compartment does have a waterproofing finish. This would make it fine to take the whole backpack out in the rain, but I wouldn't walk all day in the rain with this or I'd fear everything getting soaked.
Laptop compartment
Let's talk about the dedicated laptop compartment that is separated from the main cavity. The laptop compartment fits both the MacBook Pro and MacBook Air.
Remember: the 17L Everything Backpack fits up to a 14" laptop, and the 21L has a bit more space and height, so it fits up to a 16" laptop.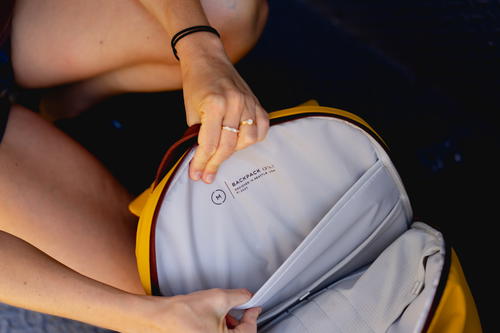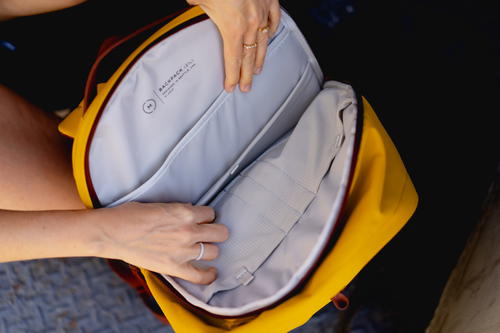 In the second mesh sleeve, I can also fit a tablet like an iPad, or Kindle.
I noticed that there is not a lot of room in the laptop sleeve on the whole because it's built pretty flat and slim. In the organizing pockets, I can fit a laptop, and some camera or tech items that are flat like a battery pack or cleaning cloths.
The laptop compartment has a strong back panel. This gives the laptop compartment some structure on the backside. It also gives my laptop some protection. One thing to note is that it's not overly padded.
With the interior-facing side of the laptop compartment, there are additional mesh organizer pockets for storing an Apple Pencil, a small notebook, or spare phone, a battery pack, a regular pen, a coiled cord or a very lightweight cable management bag.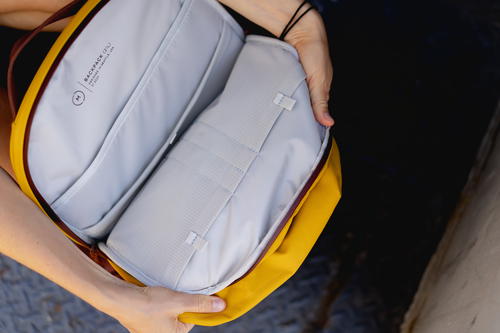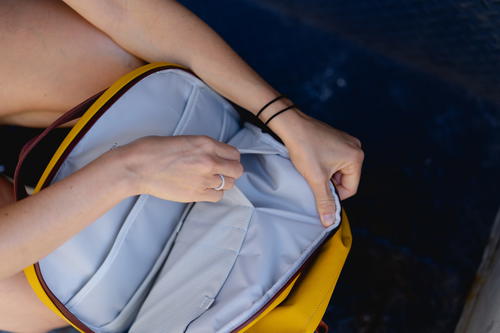 Shoulder straps
The shoulder straps are pretty wide and proportional. They work well for my build. They hold the weight of everything I want to put in this backpack. The only thing I noted is that the straps don't have the cushion that other bags do; however, this is what keeps the bag under 2 pounds in total.
In essence, this is fine because the backpack is 21L in volume. You're probably not going to have so much weight packed in that you'd need thicker straps to support that weight.
There is not a lot of excess "strap" that hangs around off the shoulder straps. What I mean is that Moment did a good job having these straps loop at the bottom. They're adjustable in a second, so that Becca could use this backpack after I was using it, and adjust the loops.
Compared to some other backpacks I've owned, the strap management is satisfying, with the elastics that wrap up extra strap length.
The sternum strap is adjustable and doesn't look out of place. I almost forget about it if i'm not using it. What's more is that it's removable. I think it helps with weight distribution if for some reason I have some stuff that is considerably heavy inside (like several small cameras).
Luggage pass-through
I reviewed a backpack that had a flimsy luggage pass-through, and it made me just a little nervous when I used it with our Quince suitcase on a travel day at the airport.
The luggage pass-through on the Everything Backpack is what Becca would call "classy." It's not elastic: it is a nice-looking nylon band. This makes it not as forgiving, is the only thing to be aware of. In general, I like the design of it and it blends in well with the back panel.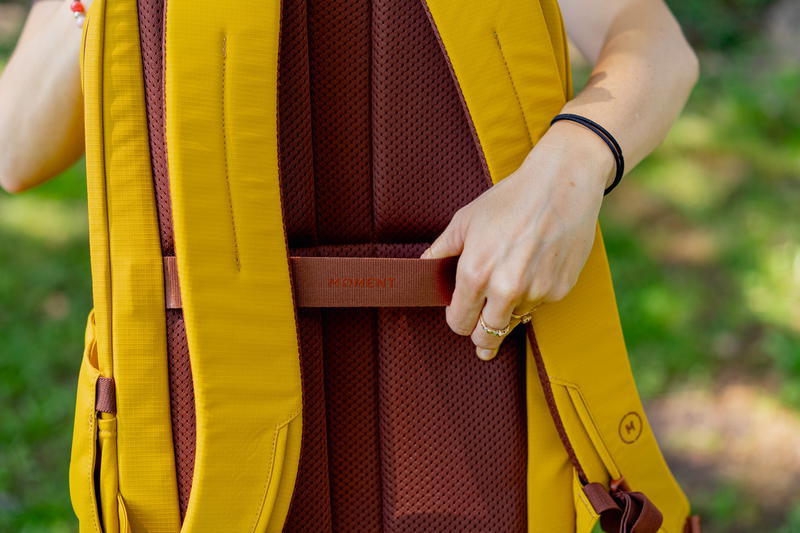 Back panel material
For me, the main focus of the back panel build is its breathability. It lets air pass through because it's made of padded "air mesh" and has a contoured air channel.
This lets me feel confident in using this backpack for hot days, because I tend to experience overheating when I have a backpack on my back in any temperature above 60 degrees.
Carry handle
The top of the backpack has an enforced carry handle with stitching. It feels strong when I try pulling on it to test how durable it is. Becca often uses carry handles more than I do, for hanging backpacks up on hooks.
Water bottle holder
The water bottle holder on this backpack is on the my right side, when I'm wearing the bag. I really like it; it's one of the best cup holders I've seen on a daypack.
It has expandability through an elastic band and some excess nylon fabric. This means that it compresses as well, when there's no bottle there. It makes you feel like you're not stretching it out with a larger-sized water bottle or thermos. It's ideal for someone who is always traveling with a drink (like me and Becca).
Asymmetrical main compartment zipper
This asymmetrical main compartment zipper is a unique feature of this backpack that I haven't seen on too many others. I think it makes this backpack interesting and sets it apart. This is also the build on the laptop zipper: it reaches down farther on the side with the water bottle pocket.
I suppose the fact that it doesn't reach down as far on the other side makes it so that you can store things in the bottom of the main cavity, and they won't fall out when you un-zip.
Main compartment/cavity
The main compartment in the Everything Backpack is considerable amount of space. In the 17L model, it will be slightly less volume.
The photographer-centric feature here is that Moment's camera cube can be attached via little clips. You could also fit a tripod inside, and then attach it via the clips so that it doesn't slide around.
The camera insert attachment is nice for a mirrorless camera and a lens, or things you want to keep throughout your bag. It doesn't even have to have camera equipment inside, although it lends itself to that.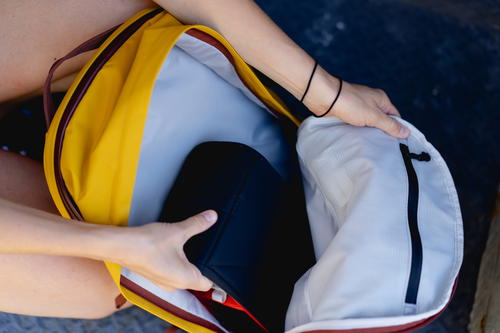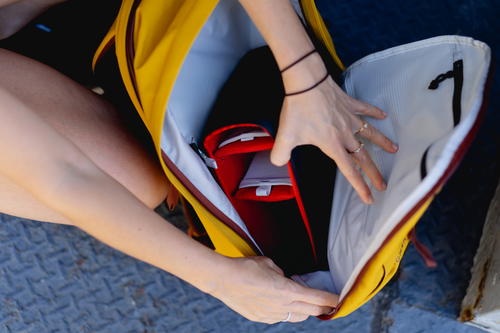 The main compartment is what I access from slinging the bag around my left shoulder, as I am a righty. Ultimately, this is made for a righty to comfortably reach in, if swung around one's left side.
I reach in with my right hand, by holding it open with my left hand. As a righty, this feels natural for both me and Becca.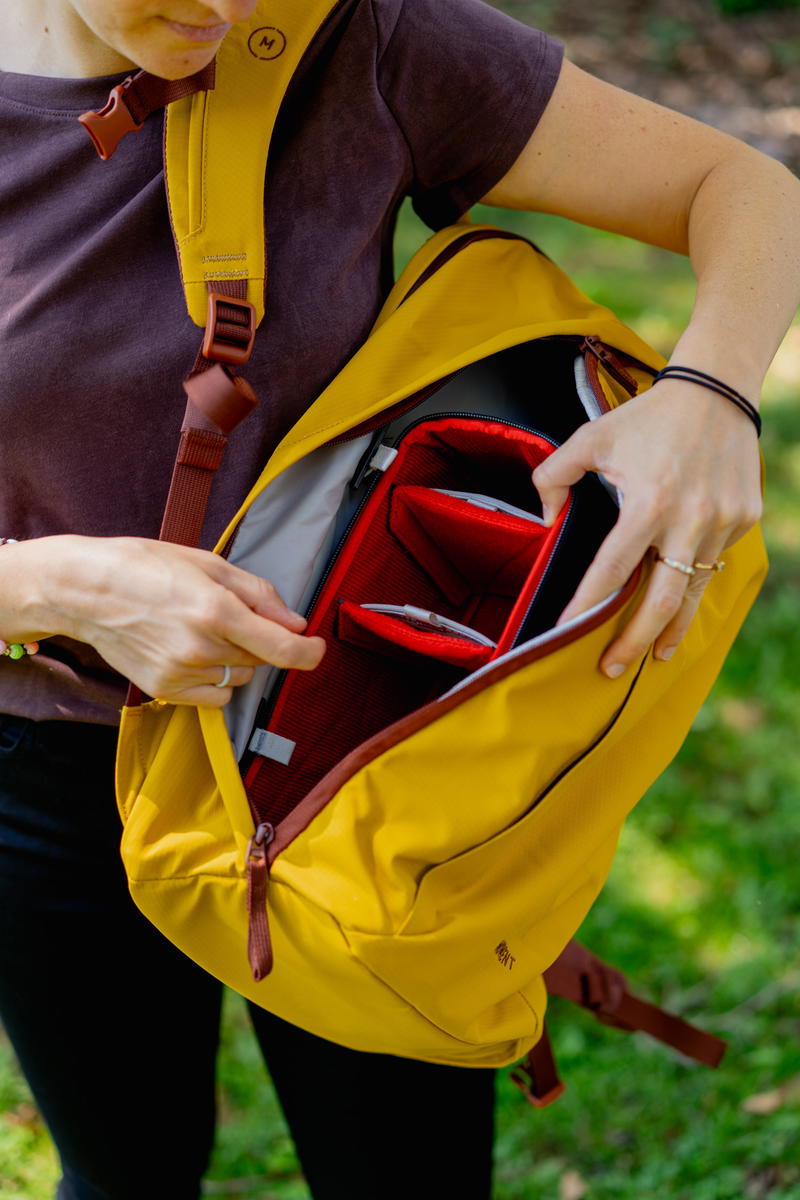 I'd note here that this is unlike a backpack like my Peak Design camera backpack, which has openings on both sides. I'd say the Everything Backpack has a "preference," because it's asymmetrical.
I can keep things separated from the rest of my random items inside the Everything Backpack with the Moment Everything Camera Insert - 4L. Other things that fit in the main compartment are a tech pouch, a sweatshirt and a spare set of clothes (if using this as a personal item on a flight). That's about it, because it's 21L in total volume.
The top organizer mesh pocket on the front flap has a zipper and zipper pull. It's good for a wallet or a passport, and a spare small notebook. The material is fairly stretchy and breathable. Personally, I'd stash a granola bar there as well.
Front pocket
The front pocket is slim and has a vertical zipper. If the backpack is filled up via the main cavity being full, you may only be able to fit flat or small items in this one.
There is a good organizer in there, with a horizontal phone-shaped slide-in mesh pocket, and a second zipper pocket with a key holder. It's made of the same material as the zipper pocket in the main cavity.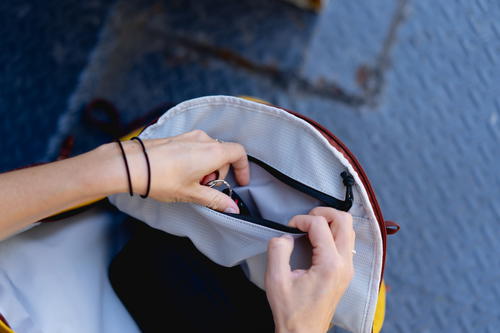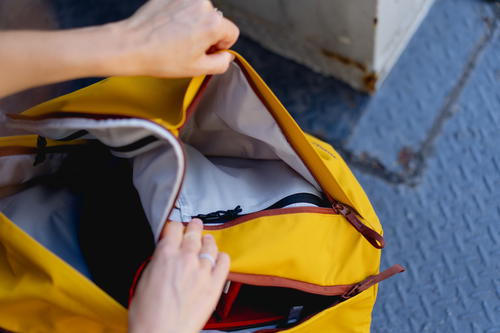 I used this front pocket for items I need to grab often, when I swung the bag around my left. This pocket became a front access compartment. It's good for the type of stuff that I want to be easily accessible (but for things that I don't want in my pants pockets).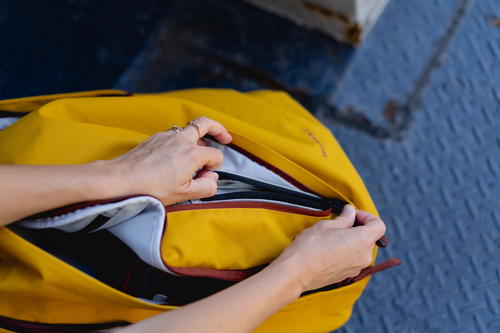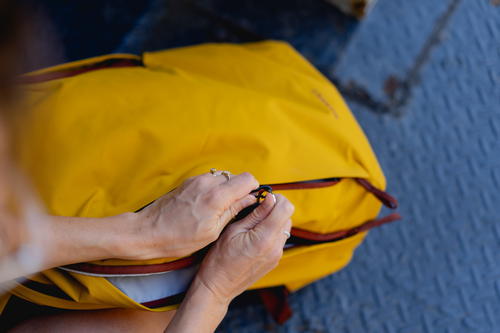 Key features for photographers
For me, the main photography feature of this backpack is the compatibility with the Moment 4L Camera Insert. The insert can actually fit up to three small cameras, if you place the dividers out equally.
In using the backpack out and about as a photographer, the side-swinging access is important. I'm able to get out my camera and put it back pretty swiftly and smoothly. Also, with the way the camera cube tacks in with the pins, I'm confident my camera stuff will be secure and not jostle too much.
If you think about this backpack, another consideration is that it doesn't "look like a camera backpack." Some camera bags can be goofy and awkward if they're highly technical or want to market themselves to hardcore photographers. This backpack is a sleek daypack that also happens to be a camera backpack, or vice versa.
Either way, it's attractive and has all those versatile purposes.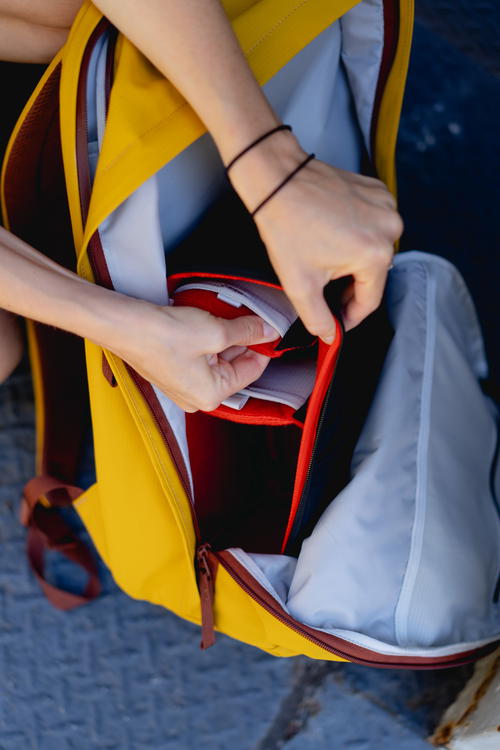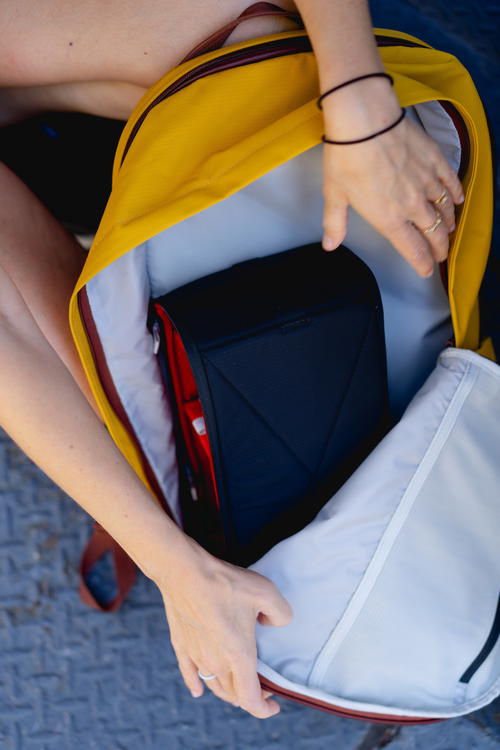 What fits?
As a photography backpack, it definitely fits everything I need for a basic photography setup. The Moment camera cube fits my mirrorless Sony A7 III, another lens, and some camera accessories go in the pockets of the backpack.
A tripod fits in the water bottle pocket, but there is no way to secure it( keep this in mind).
As a laptop backpack, the 17L model fits up to a 14" computer and the 21L fits up to a 16" one. I suggest keeping this in mind if you're shopping around for a new laptop at the same time as perusing these backpacks.
With the camera cube inside, I can also fit a small tightly-wrapped up sweater or windbreaker, or an ultralight down jacket (packed into one of those compression sleeves they come with).
Also, the water bottle pocket can hold a larger water bottle. Becca tends to use a 24-oz water bottle that measures 3" across its base, and that fits just right. A smaller water bottle closer to the size of one you'd buy from a store is 2.25" in diameter, and that size actually leaves a bunch of space left over in the cup holder pocket. It seems like the water bottle holder is meant for a larger water bottle or thermos.
Ways to use the Moment Everything Backpack
For now, I've used the Everything Backpack (21L) both as a photography backpack as well as a daypack. Becca has used it as a laptop bag and daypack, and that's because I take all the photos you see on this website.
As a daypack, it looks great on the go. You'll see the photos of me wearing it (I guess I don't take all the photos for this website, because Becca took those) in NYC and how it looks on a casual day out.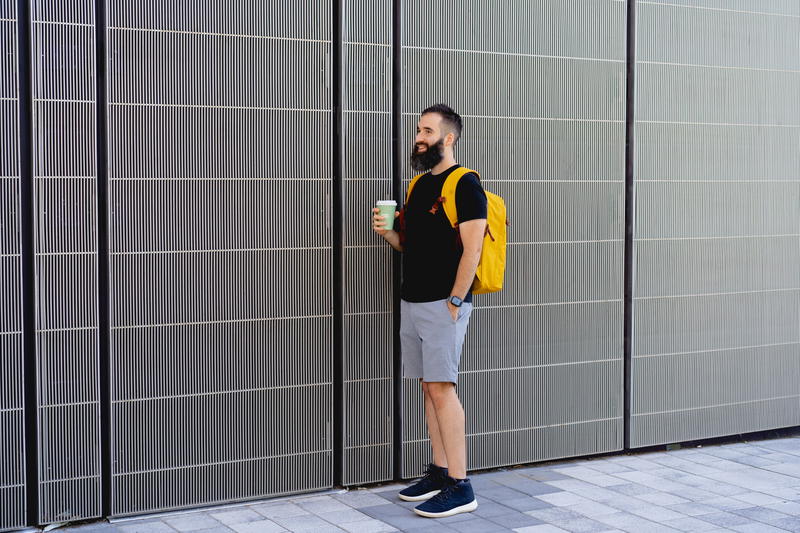 Room for improvement & criticisms
I think the only thing leftover to say about the backpack if I were to critique it is that this backpack seems geared toward right-handed people.
If you are a lefty and you plan to sling the backpack over your right side in order to grab the camera cube with your left hand, you'll find that the zipper ends at the water bottle pocket. The front exterior pocket is also not accessible that way because the zipper is on the user's left.
Given that "only" 10% of the world is left-handed, this is why things are designed for righties. Left-handed people will always be in the minority (sadly!). If you're looking for a photography backpack with more pockets based in the middle, you might find that in my list of the best backpacks for photographers.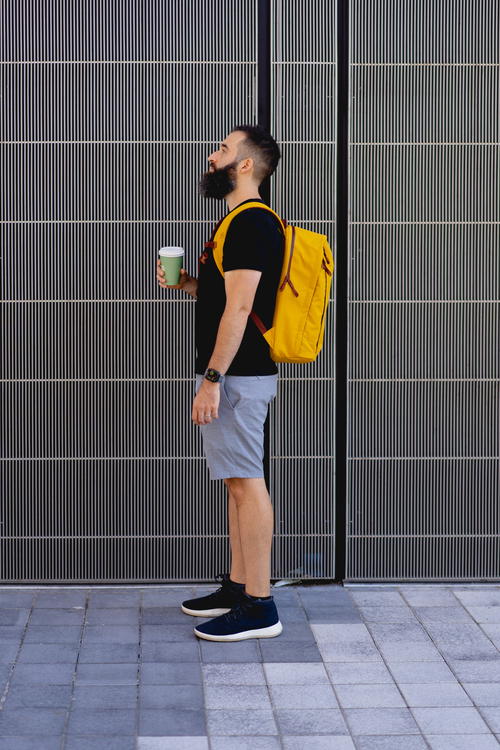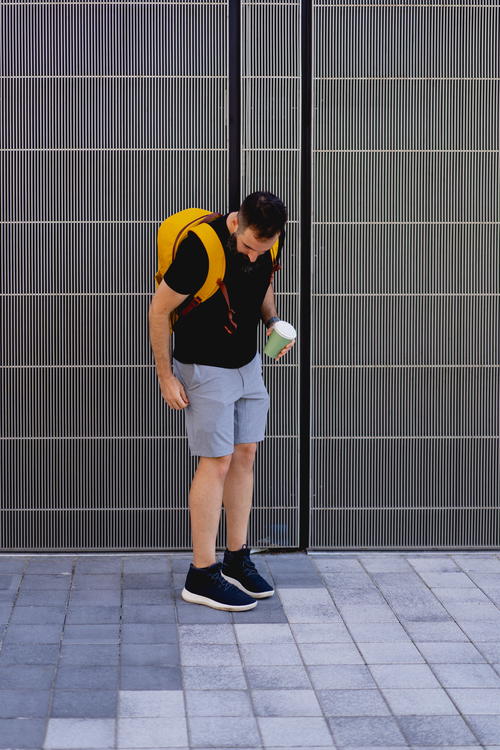 Is it worth the investment?
I think this backpack in either size is a great investment if you're on the hunt for a new daypack, travel backpack or photographer's backpack. Both versions, the 17L and the 21L, are moderately priced for how high in quality the Everything Backpack proves to be.
My best recommendation is to keep an eye out for when Moment has sales and markdowns. The Moment backpacks seem to regularly be discounted 6-10% at random times throughout the year. There may even be better sales around the holiday season and other holidays.
Come to think of it, this backpack makes a great gift for a traveler or photographer, whether aspiring or hobbyist. I know that personally, I'd be delighted to receive a backpack like this as a gift. The black color is a crowd-pleaser for sure, and the "Workwear" yellow color is for someone who likes to stand out or have a statement "pop of color" in what they wear every day.
I think either size of this backpack is a solid investment if you are looking for a high-performing everyday backpack that'll keep your laptop and tech gear safe. It'll also perform as a photography backpack, based on all the features I enjoyed and mentioned above.
Where to buy the Moment Everything Backpack
It's best to get your Moment Everything Backpack from the Moment website directly, rather than a third party. The reason for this is that you'll want to have the option for Moment's 60-day return policy, as well as warranty plans that are available when you check out your cart.
Both Everything Backpacks will ship free through the Moment website, and there's a shipping estimate timeline based on your location, when you input your zip code.
Note: Moment can ship to the US and Canada. Make sure you check out this FAQ page in regard to general returns and exchanges with Moment.
Moment: a background on the brand
Moment has its origins from mobile photography products. You probably saw Moment a long time ago with the lenses for mobile phones. We tried out a few of those between 2019 and 2020. They were fun! We played around with Moment's fisheye and macro lens extensions for our phones and had some cool phone photography experiences that way.
What does Moment sell?
Moment has pivoted and grown, though. Moment is now a marketplace for photographers and filmmakers, all with outstanding quality in their products, as well as a cool and modern vibe in the brand. Even as you surf the website, to check out what might be new in product releases, you'll always be seeing something new and surprising from Moment, like tripod phone clamps, phone ND filters and even camera straps.
Moment has also capitalized on becoming a real marketplace, selling products from other brands like Sony and Fujifilm, as well as their own. Lastly, Moment has turned into a company that offers general education in the photography space. You can take Moment courses in filmmaking, digital photography, the "creator business" and editing.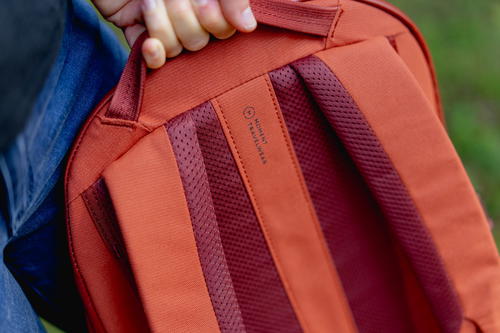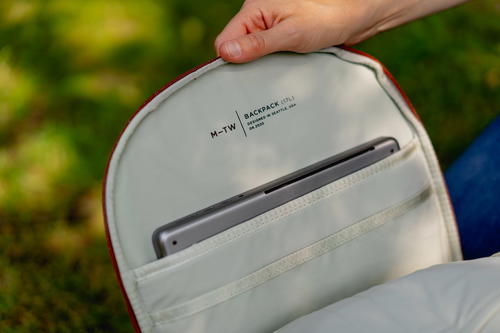 Moment's newest types of gear
Well, the reason we're here is to talk about Moment travel gear and bags. More recently, Moment has been making backpacks, tech pouches, and fanny packs (the Moment Fanny Sling), all of which we've tried and featured across our roundups, like the best travel backpacks, essential travel waist packs and great tech pouches to try.
These types of products from Moment are well thought-out for tech enthusiasts and make good additions to your on-the-go gear.
The company has both an Instagram and a YouTube worth following, if you're into photography products.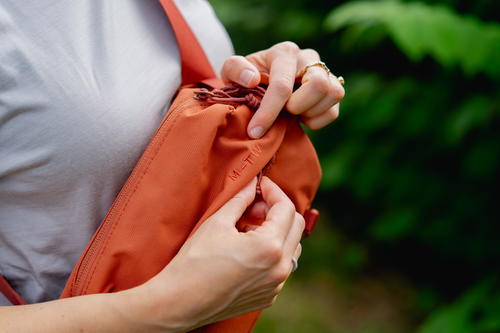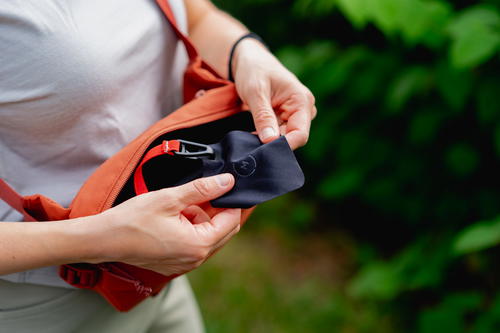 Enjoyed our article?
Consider supporting us! We're a 2-person team (learn more about us here) and your support enables us to create quality content. Thank you!