Anne Kuppens: Digital Nomad Coliving Entrepreneur
Written by Becca
•
Updated on September 6th, 2023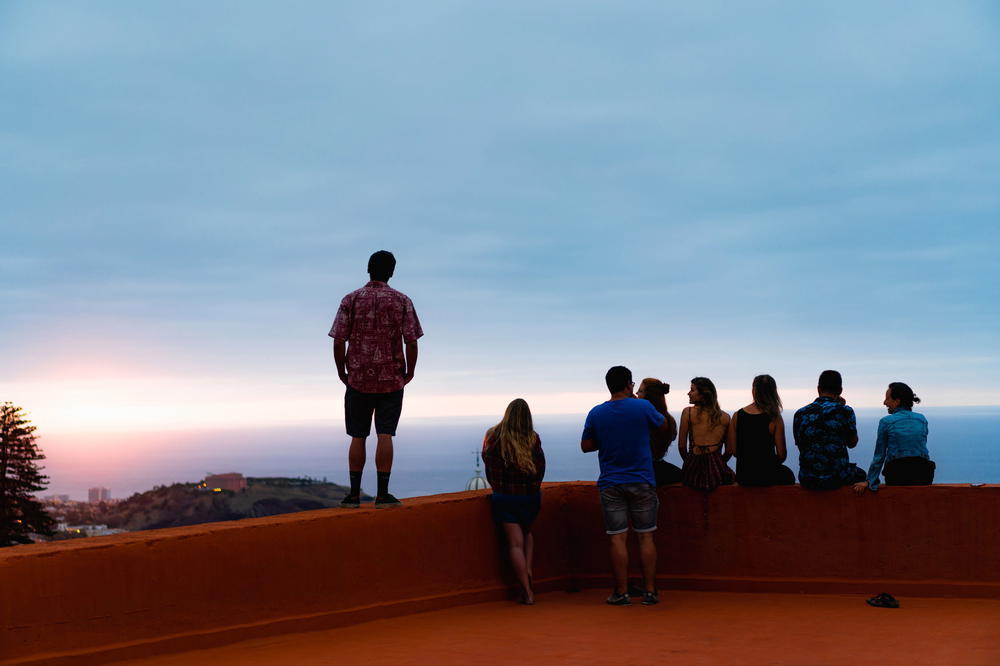 After traveling the world for a year as a digital nomad, Anne took her experience and opened a coliving space in Tenerife, Spain. Find out how she became an entrepreneur and started a business.
This article may contain affiliate links. We earn a small commissions when you purchase via those links — and it's free for you. It's only us (Becca & Dan) working on this website, so we value your support! Read our privacy policy and learn more about us.
---
We met Anne through the Remote Year network, which was a great way to connect professionally on so many levels. At the time, in the beginning of summer 2018, Anne was in the middle phases of remodeling the Nine Coliving building, and was seeking an exchange of services from anyone who could help in different ways.
We had never met Anne before, but we had a lot in common. She had traveled the world, had worked remotely on four continents, spoke Spanish and was working hard toward opening her first business (like us). We decided it was a good idea to exchange our best skills in photography, media, painting and doing laundry (not a lie) for an experience in Tenerife of the Canary Islands.
Through Anne, we met a bunch of like-minded individuals who were also working toward opening Nine and were staying at the house as well. During ten days in August, we got to know Anne, as we helped build beds, move shipment boxes, clean the kitchen and set up the workspace. We're overjoyed to see how Nine Coliving as grown, as her project and now as her career as a professional.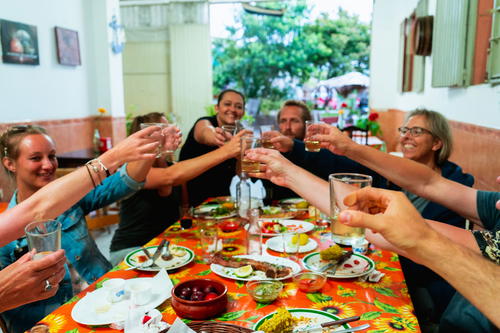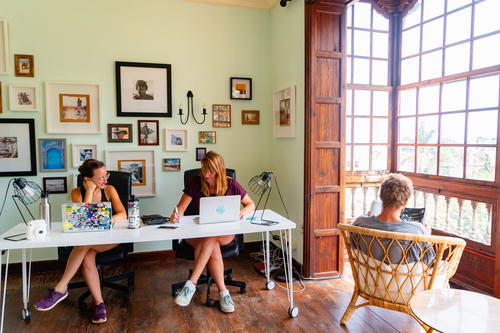 Introducing … Anne Kuppens (Nine Coliving, Owner)!
I am a 31-year-old woman from the Netherlands. After traveling the world as a digital nomad, I decided to open up a coliving space in Tenerife, which is one of the Canary Islands of Spain.
I moved to Tenerife at the end of March 2018 and remodeled an old historic building right in the historical center of a town called La Orotava. Nine Coliving opened its doors in September 2018 and digital nomads from all over the world have been living and working here since.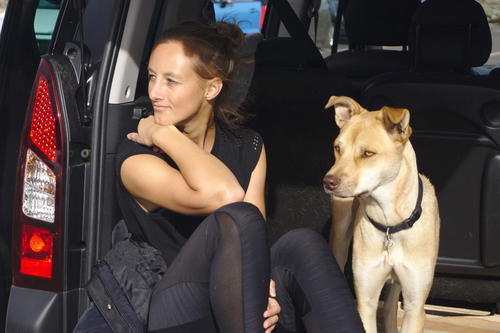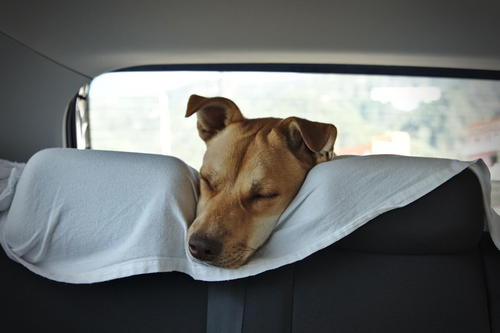 Let's talk about the inspiration for Nine Coliving. Where did the idea and the passion come from?
Throughout my twenties, I was either traveling the world as a backpacker or saving up money and dreaming about traveling. I kept doing this, until in 2016, I joined a group of 50 digital nomads to travel the world for a year, living and working in 12 cities on four continents. That was also my first and only experience as a digital nomad.
After that year, I decided I wanted to leave the laptop behind and do something completely different. Because I had this amazing experience with the digital nomad community, I decided I wanted to open a coliving space.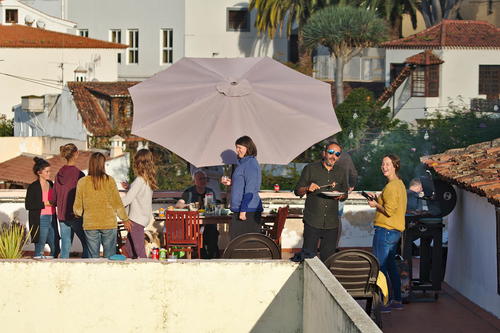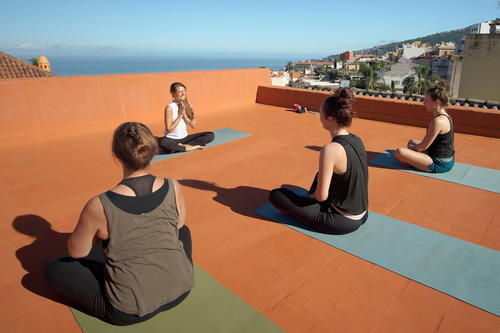 Where did you come up with all your ideas for what you wanted a coliving house to really be like?
I guess most of my ideas came from traveling with a big group of digital nomads to many different places. It not only taught me what I want in a space, but also what is important to others.
Besides that, the Nine Coliving building is so iconic. The space itself formed a big inspiration of how it would look and function. For example, when I walked into the (now) coworking workspace for the first time, I just knew that this would be the heart of the house and the perfect place for people to work.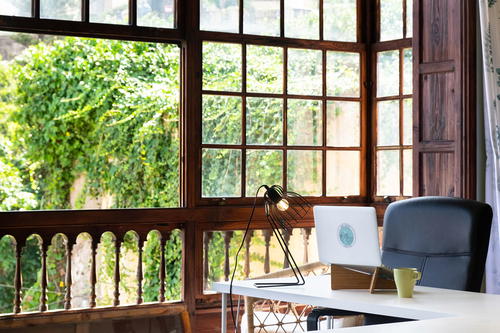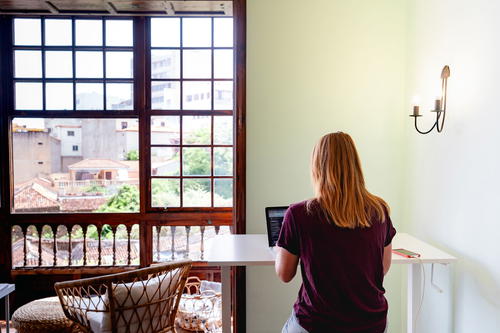 At which point did you come up with the Canary Islands as the best destination to pursue?
I have always traveled and even lived in Central and South America, so I always imagined myself starting something there; however, Central and South America felt a bit like a step too far to take on my own and the Canary Islands are the perfect replacement.
The language in the islands is Spanish, a language that I know and love, the weather is great all year round, there is a lot of nature, beach life and surf. The culture is very similar to what you get in Latin America, but with the comfort and benefits of being in Europe. For me, this is what makes all the difference because I am European.
Were there any parts of the process that were much more challenging than you would've originally thought?
I have to say that I have been very lucky. I have met the right people (almost) right away, from a great real estate agent, to the best contractor and architect, to the people that now work for me.
Apart from some small hiccups, the process of opening Nine went very smoothly. It's hard work every day and all day — don't get me wrong — but I am super happy when I look back at the last 10 months.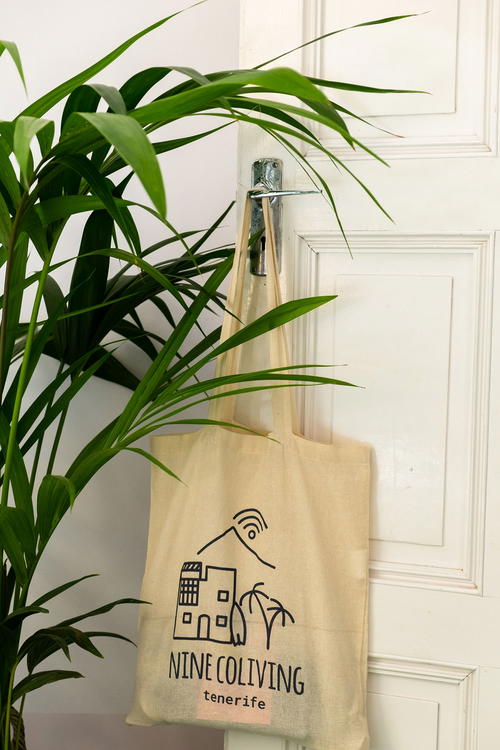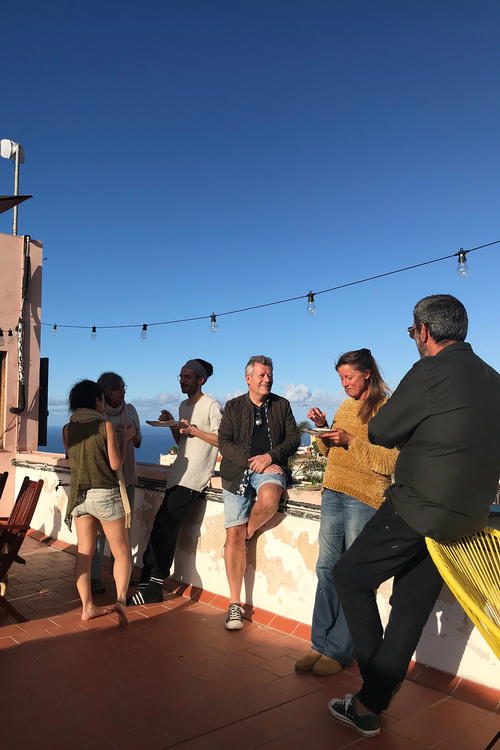 Which parts of Nine Coliving were built with travelers and nomads in mind?
Every part.
Nine really is that place where every nomad can come and feel at home. They enter a space that is designed for living and working, and most of all, connecting with our community. This is the whole reason that more and more digital nomads are choosing to live in coliving spaces — for the community that they get with them.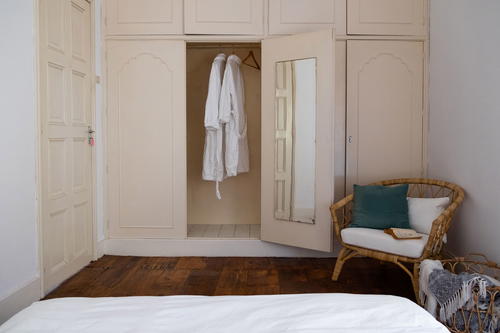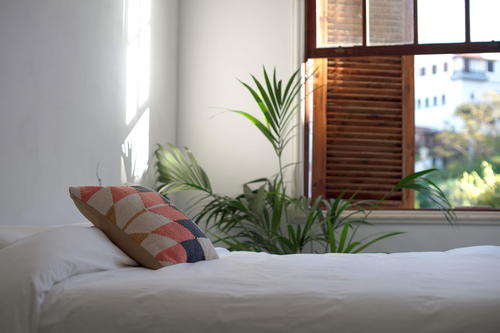 How did business kick off in late 2018, and what were some of the most exciting things that happened?
Winter is high season on the island because it is the only warm place you can find in Europe. For the months of November, December, January and February the house was completely full.
This was something I could have never dreamed of, starting only a few months earlier, so it was definitely exciting. What was even more exciting was being able to spend the holidays at Nine with an amazing group of people, whereas I was kind of expecting to maybe be alone in the big house for the holidays during the first year.
What would you tell someone who wants to start a business in another country? What expert advice can you give?
Learn the language!
I know it sounds like easy advice, but it really made ALL the difference. Speaking the language at a good-enough level makes the difference between being taken advantage of and being taken seriously, between connecting with the neighbors and being the new "gringo" in town, between making friends and building a community and feeling lonely when things get rough. Like I said, it makes ALL THE DIFFERENCE.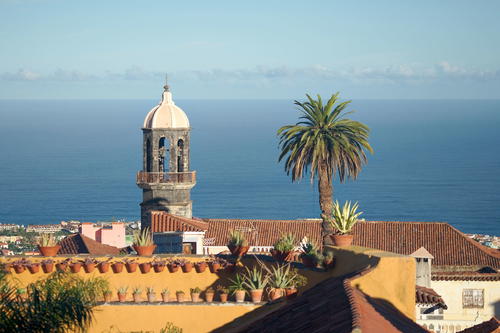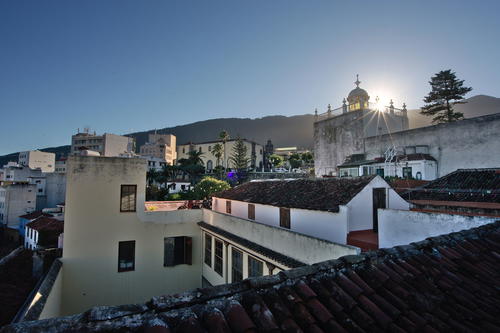 Do you have any wisdom to lend to people who want to pursue a digital nomad lifestyle, or pointers for what they should consider before they make the decision?
What I like about the current situation in the digital nomad scene is that more and more people without a full-time remote job are starting to join the community.
I have had many people coming to Nine to basically 'try out' living as a digital nomad, and most of them had a full-time non-remote job and a home base. These people convinced their employers to give them the chance to prove that they could work remotely. For a week or a month, they did, while picking a good coliving space, as to not let their employers down.
What I am trying to say is that if you are interested in living the digital nomad lifestyle, it might be easier than you think to give it a try. Giving up your job and starting something entirely new doesn't always have to be the only way.
Now, the fun part: which parts of Tenerife have you explored now that you live there full time? What was the most unexpected surprise?
I think the most surprising thing about Tenerife is that it keeps surprising me. After living here for almost a year, I keep discovering awesome things, from hidden beaches to amazing hikes and little villages.
If you want to Google some names, try Benijo beach, El Teide National Park, Masca and of course La Orotava.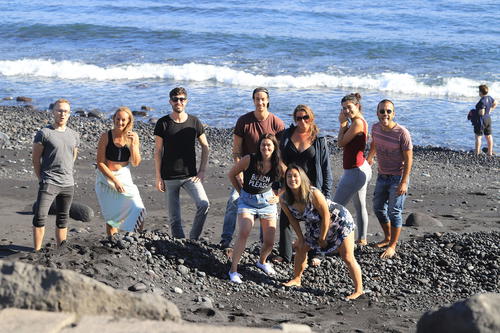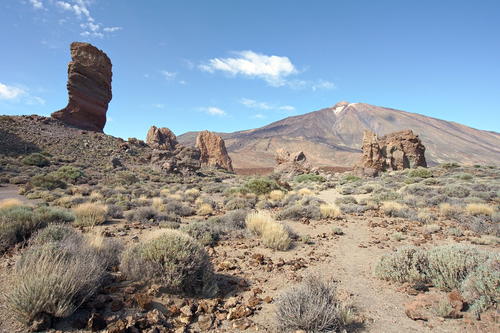 ---
Follow Anne's adventures and @ninecoliving
You can follow how Nine Coliving is growing on the Facebook and Instagram pages! Here, Anne shows what the group is up to and how the space is changing and improving all the time.
You can also book your coliving stay any amount of time from three nights to a month or more at the booking link.
Enjoyed our article?
Consider supporting us! We're a 2-person team (learn more about us here) and your support enables us to create quality content. Thank you!