Drip Coffee, Mexico City: Neighborhood Favorite
Updated on September 6th, 2023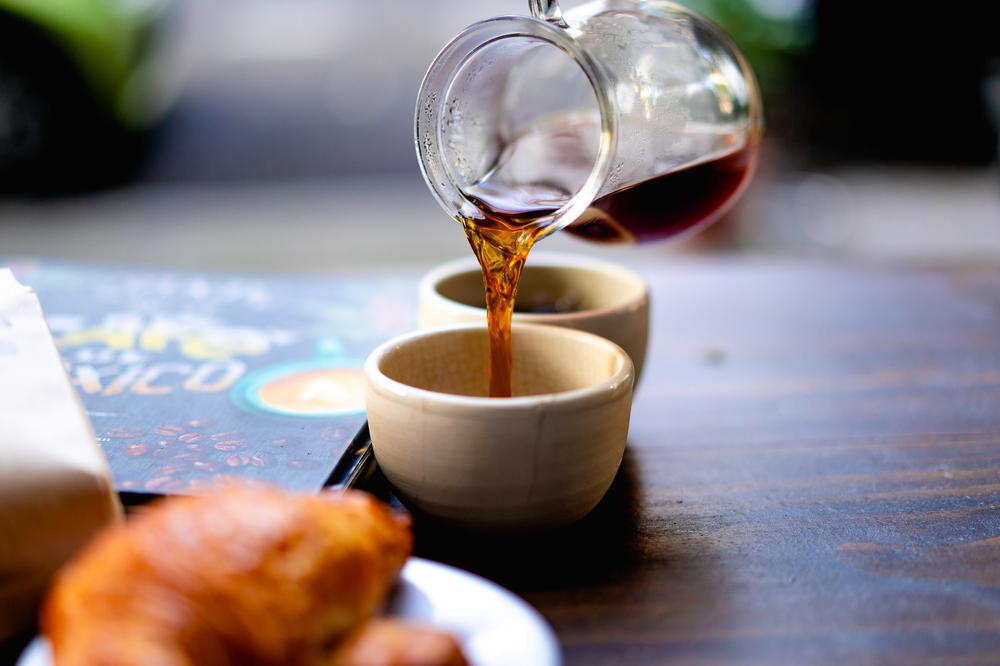 One of the best cafes in Mexico City for specialty drip coffee and drinks crafted by hand, Drip is a neighborhood favorite on a quiet street in Roma Norte. Stop by for coffee, and for honey!
This article may contain affiliate links. We earn a small commissions when you purchase via those links — and it's free for you. It's only us (Becca & Dan) working on this website, so we value your support! Read our privacy policy and learn more about us.
Table of contents
Close table of contents
Drip Specialty Coffee (Drip Café Especial) started as merely a window for take-away only. Now, it's a simple storefront on Calle Guadalajara in the leafy Roma Norte neighborhood, located next to a health-conscious restaurant and a tiny greenmarket. You may be drawn in by its two cute wooden tables with benches out front, or intrigued by its darker interior with a black-and-white menu on the left wall. Whichever brings you in, you won't be able to choose wrong from Drip's offerings of lattes, cold brew, dirty chais and matcha.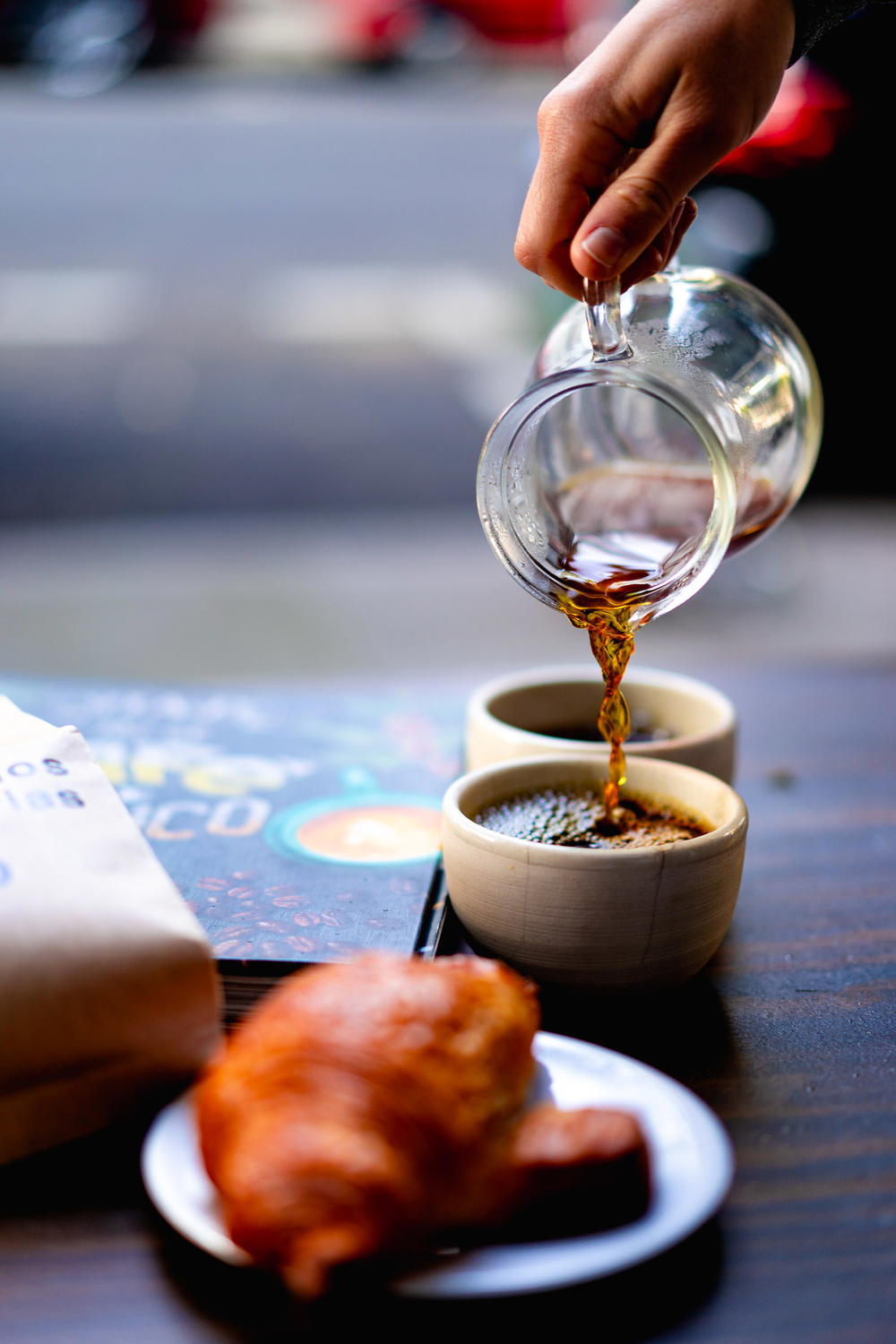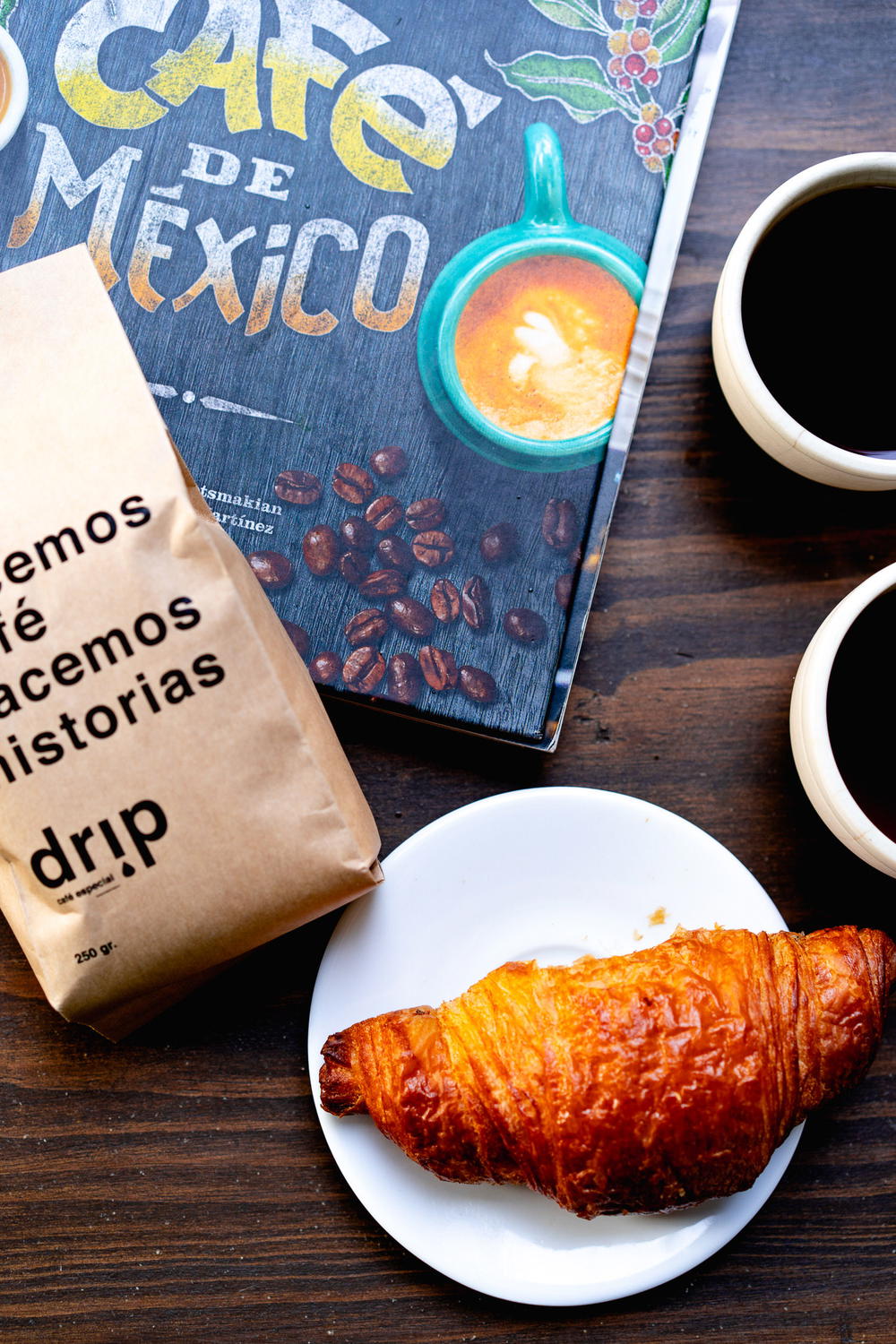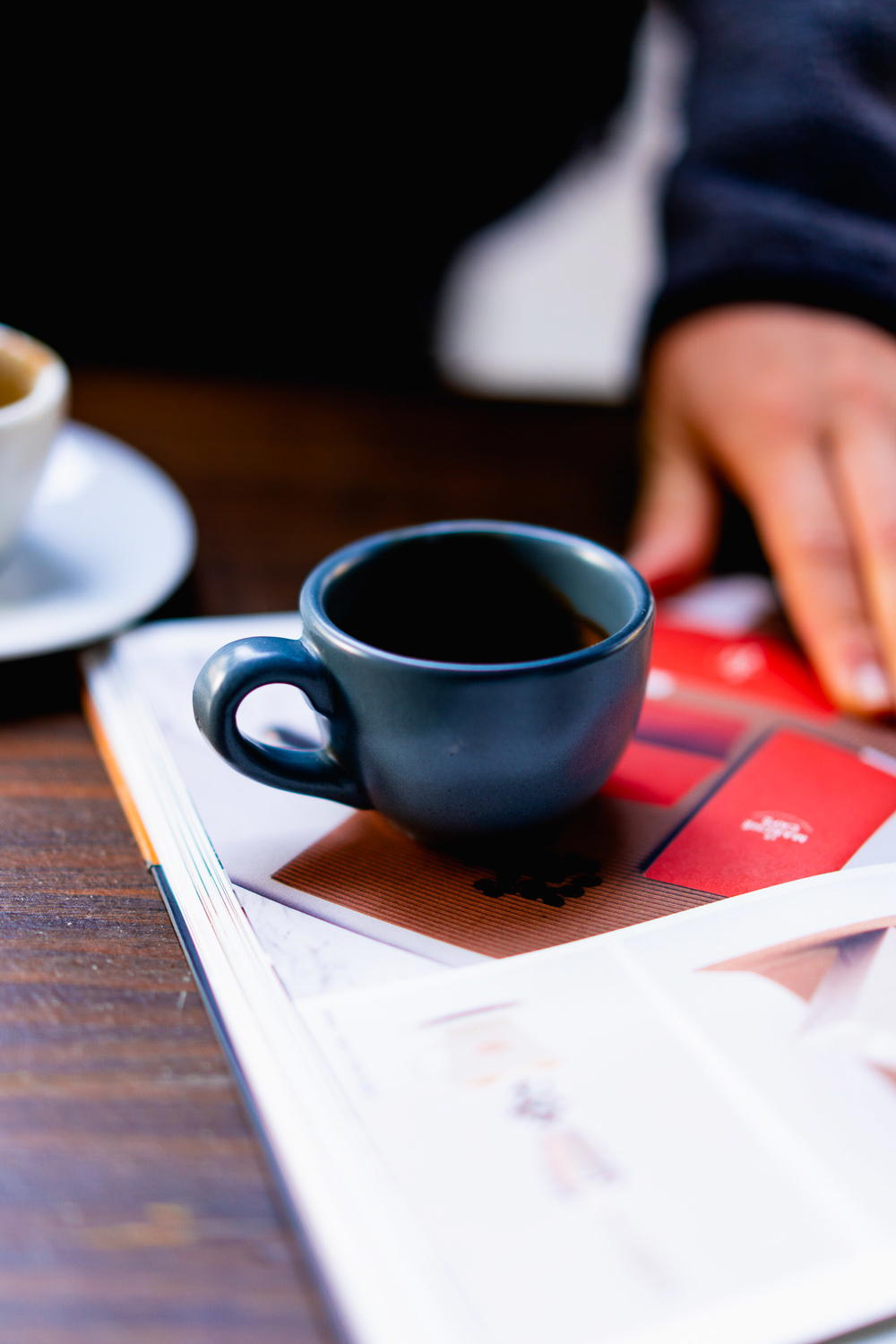 Design of Drip Specialty Coffee
Drip's minimalist design draws your attention to the things that stand out among the black, white and wood: their brown paper bag coffee for sale, the books that you can grab to read while you sit down with your drink and the tiny cacti that sit on the tables out front. You can sit upstairs in a quieter environment, or out on the street to have the perfect spot for people-watching out toward the intersection with Avenida Sonora.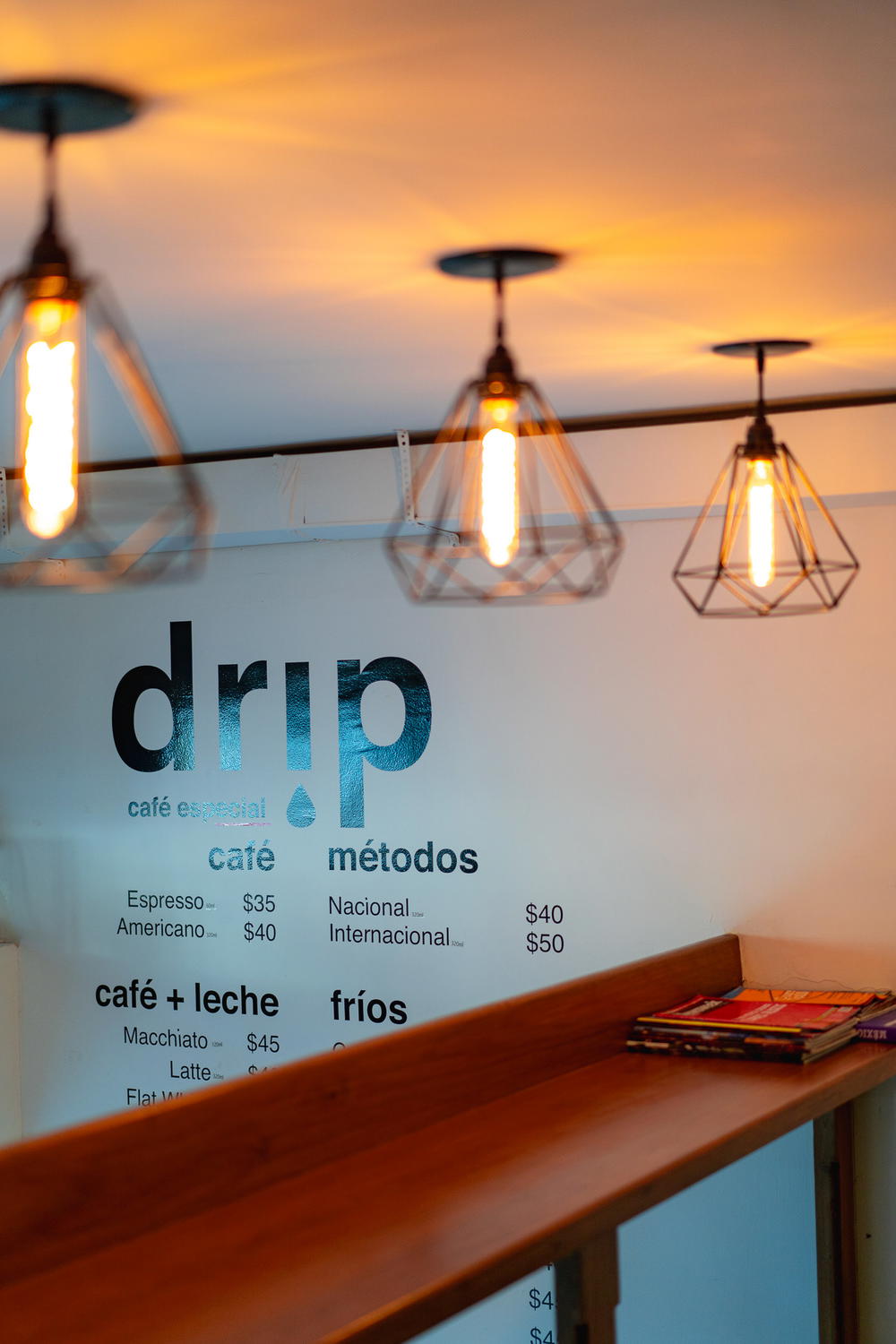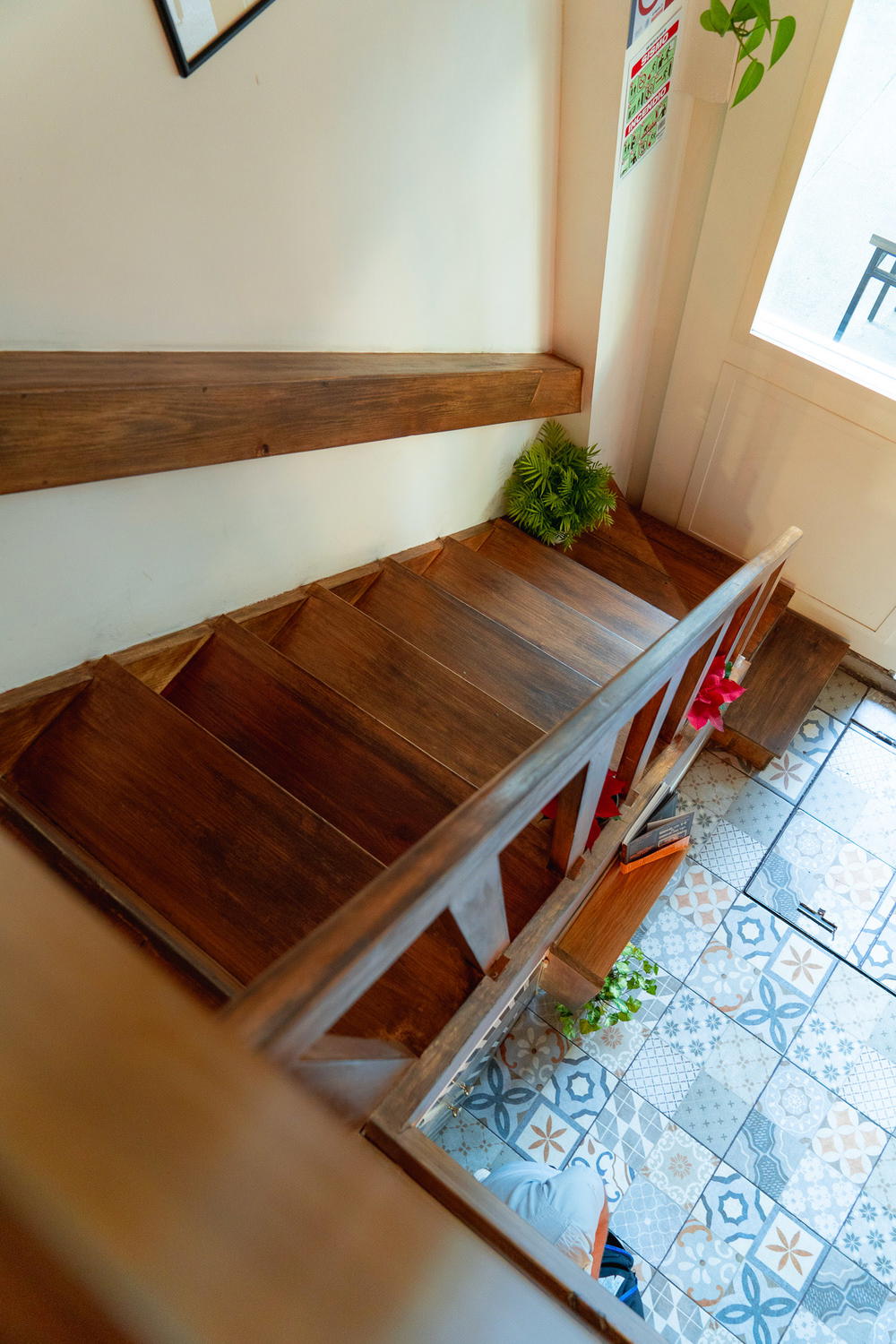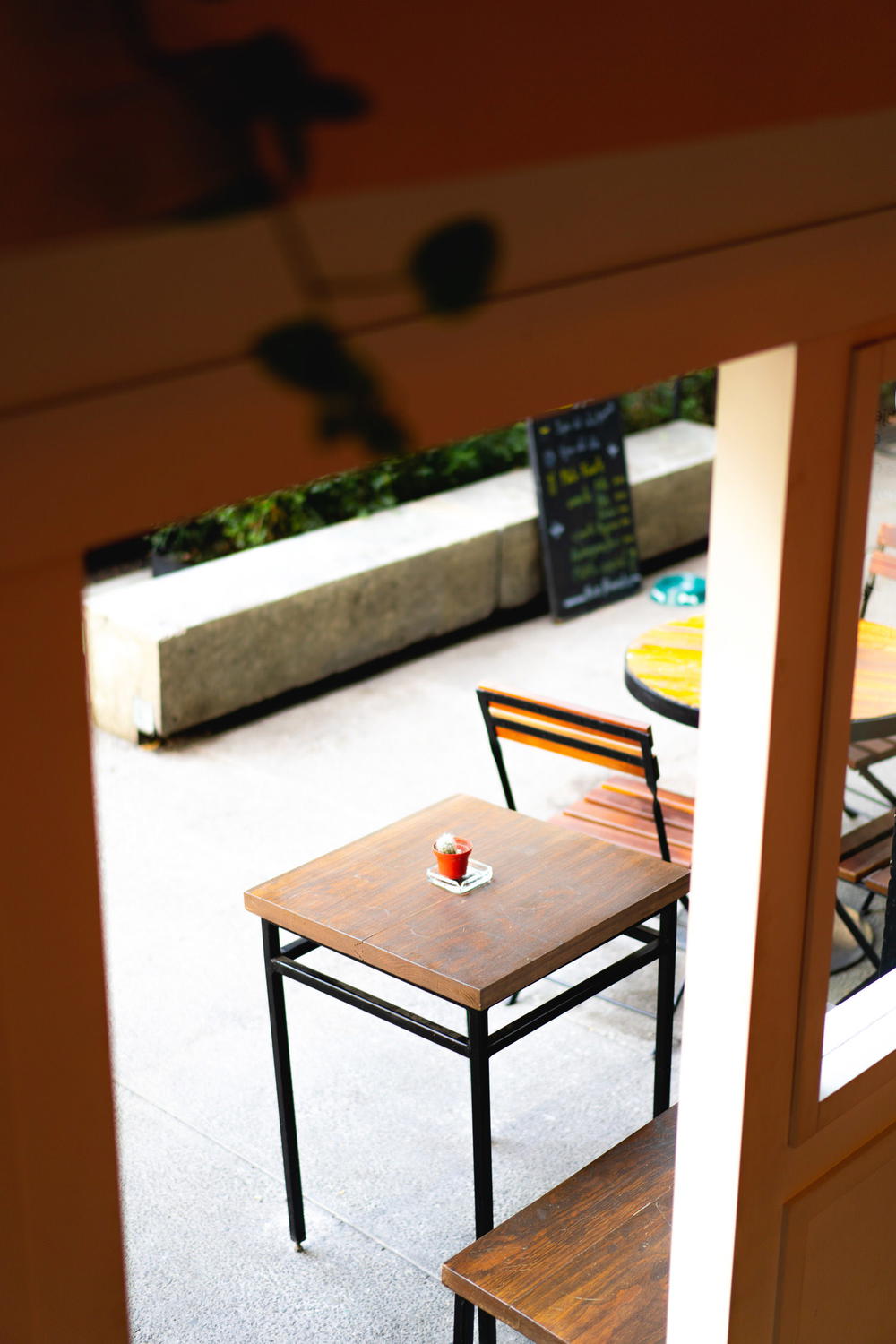 Coffee drinks and food at Drip
Santiago, one of the baristas, treated us to a pour-over coffee and then to two tiny cups of espresso that has its origins in Puebla. He showed us exactly where the espresso comes from, down to the name of the 'productor,' Amalia Garrido Perez. The beans were grown at 1600 meters and they came 'lavado,' or washed.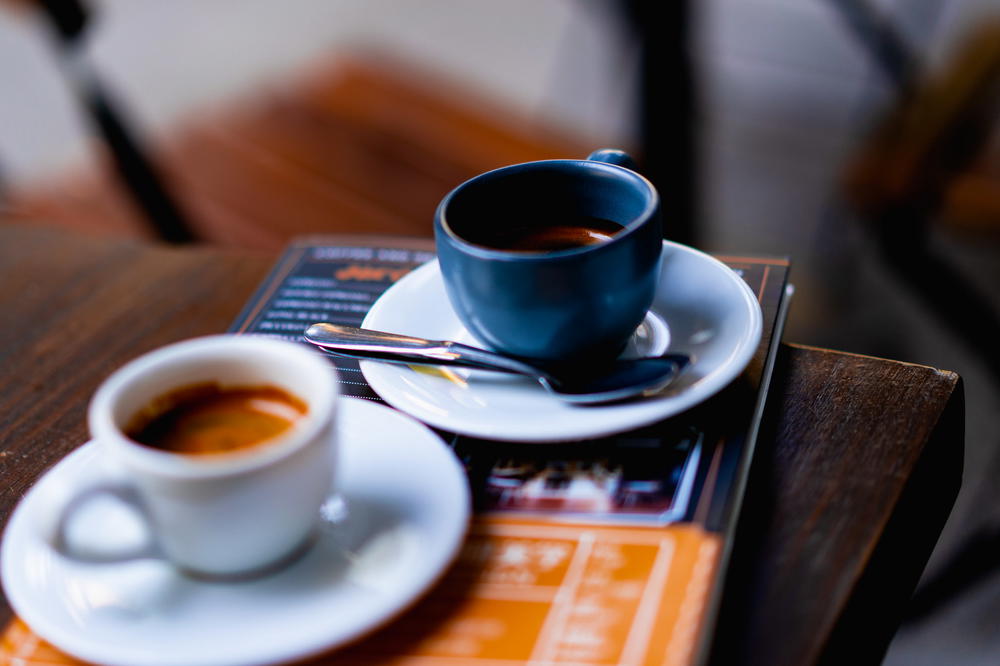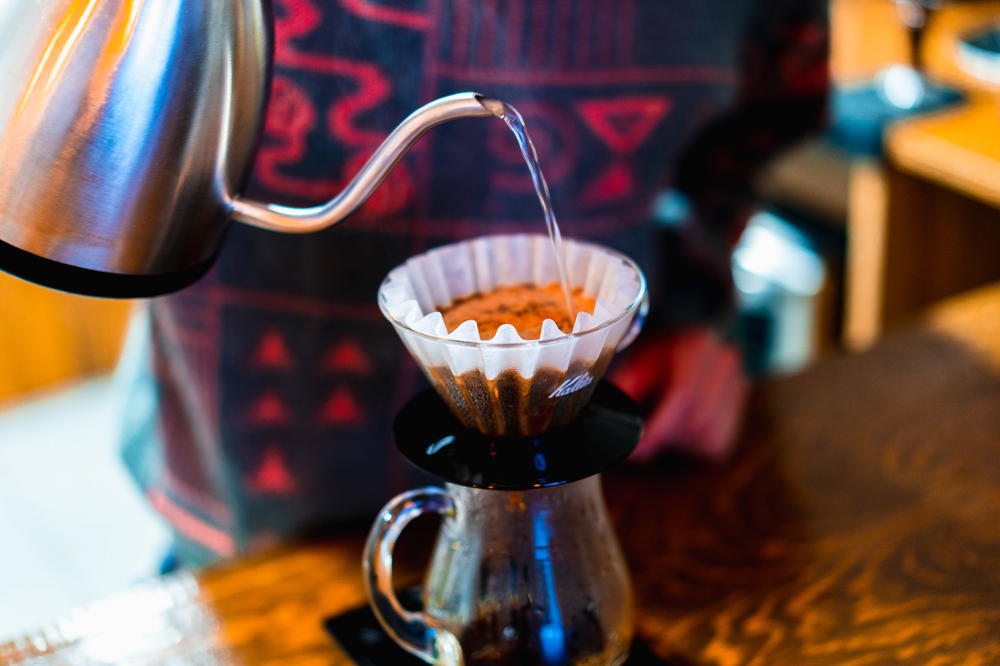 If you'd like a milder drink, you can try the latte, flat white, cappuccino or mocha, and for those who like something strong to kick start their day, you can go for the cold brew, cold brew with leche, dirty chai or espresso.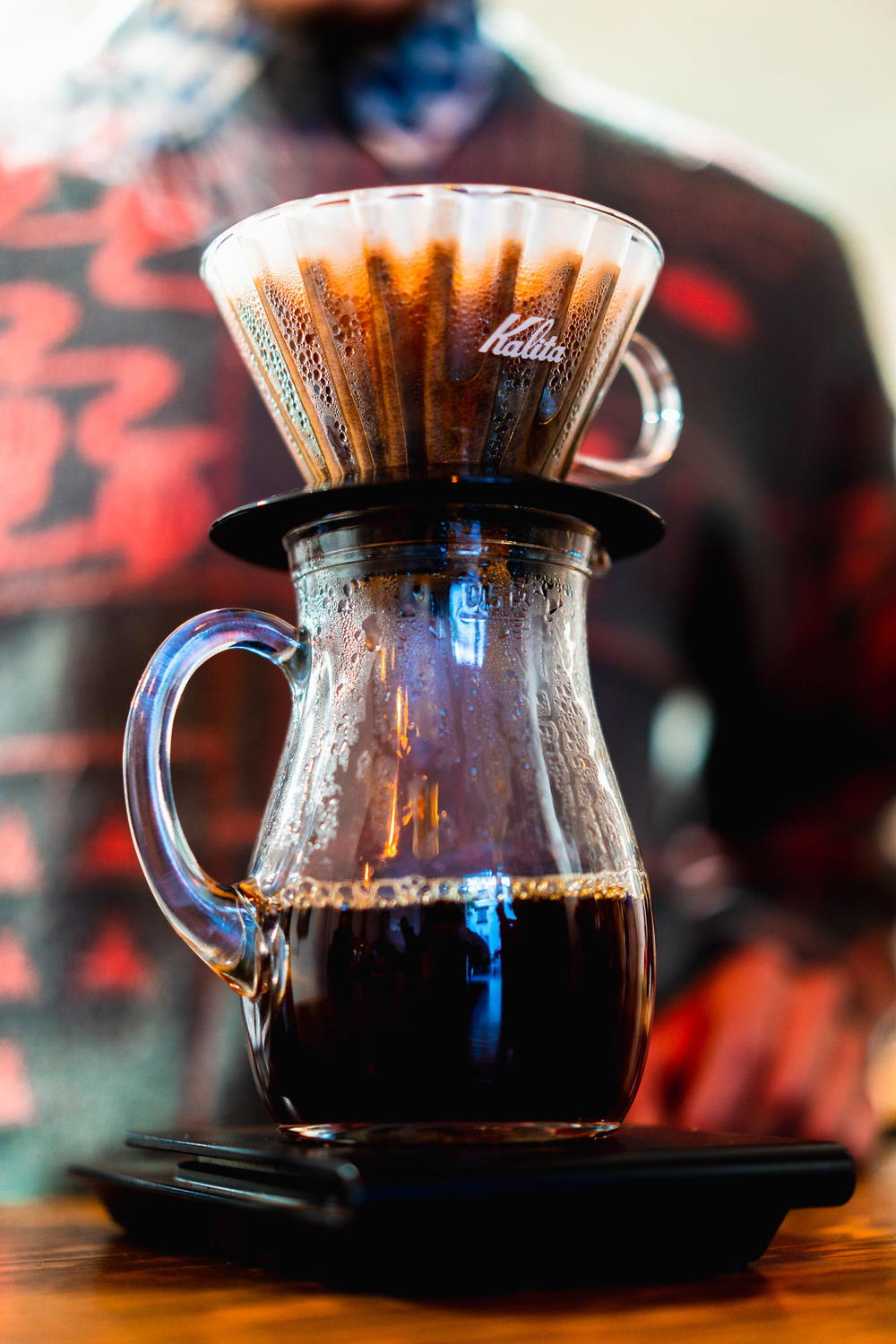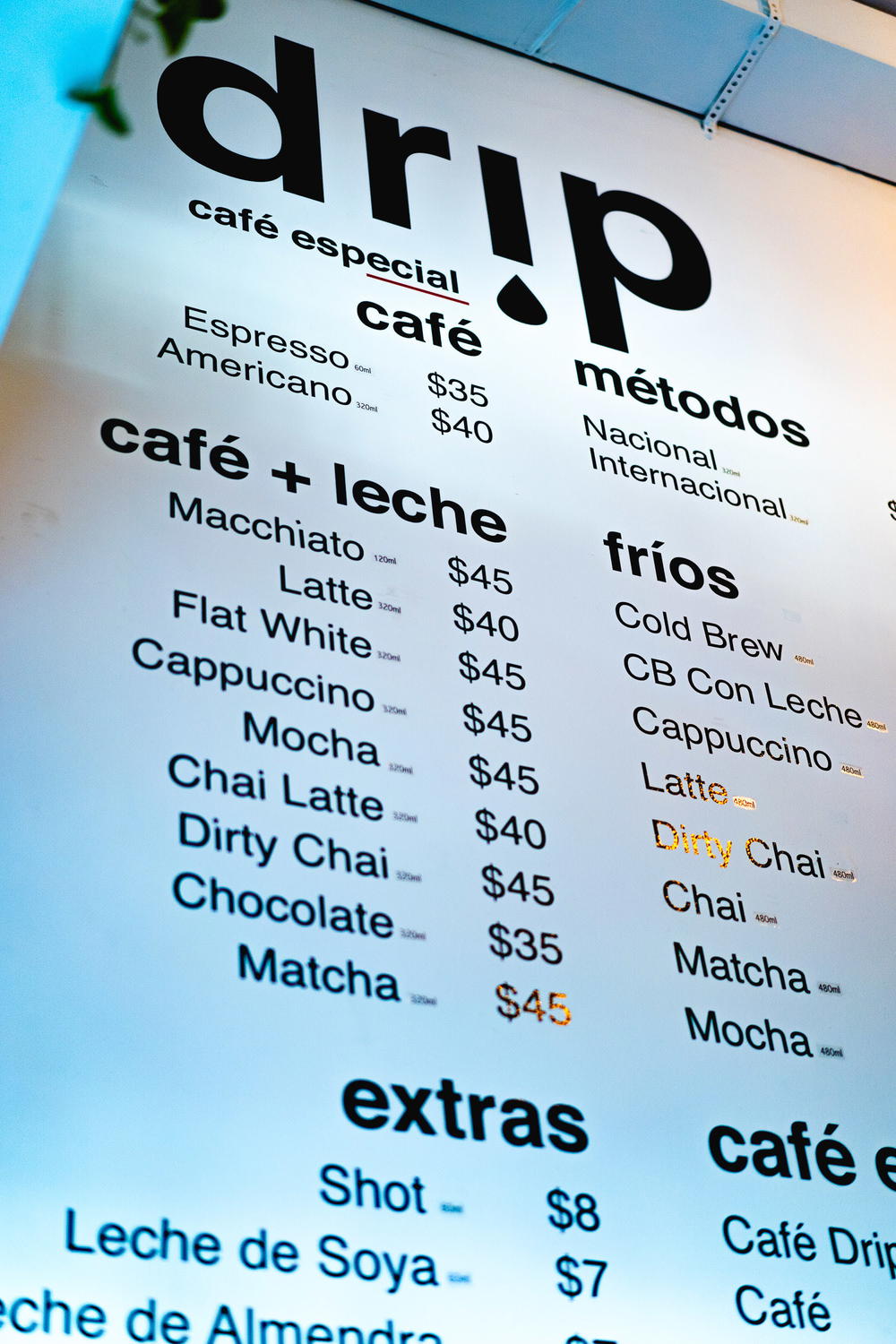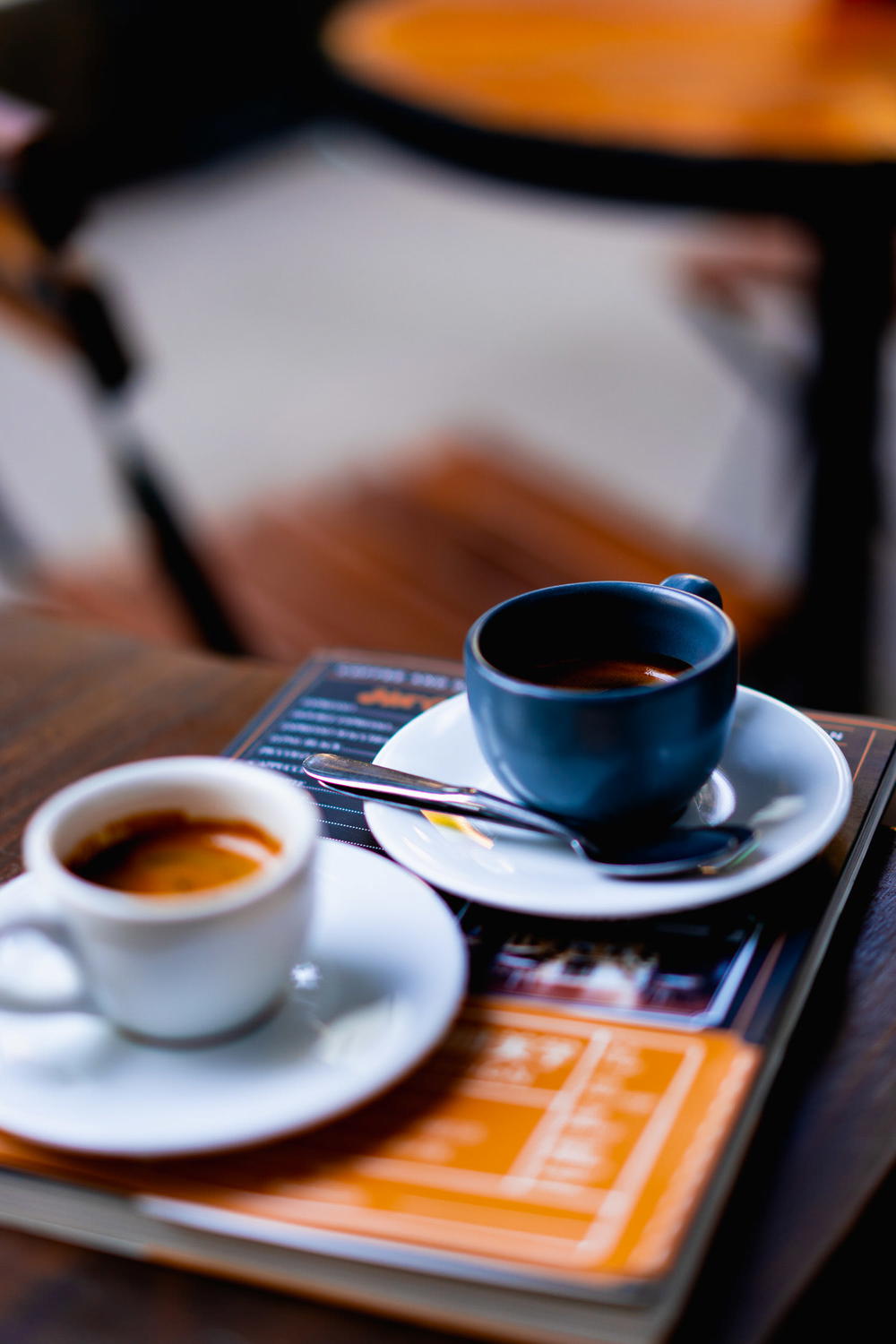 For a snack or for breakfast, try the croissants or the cookies.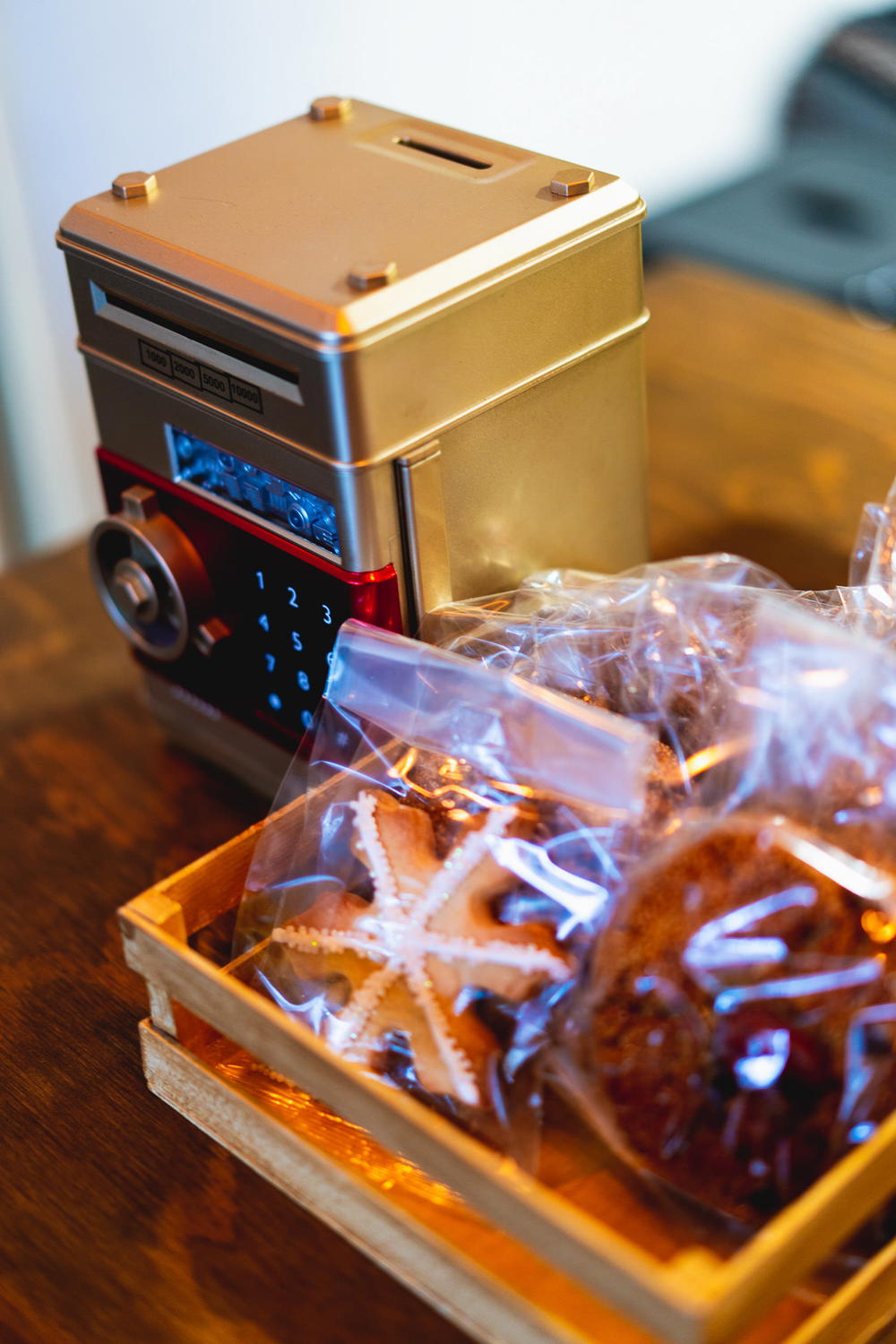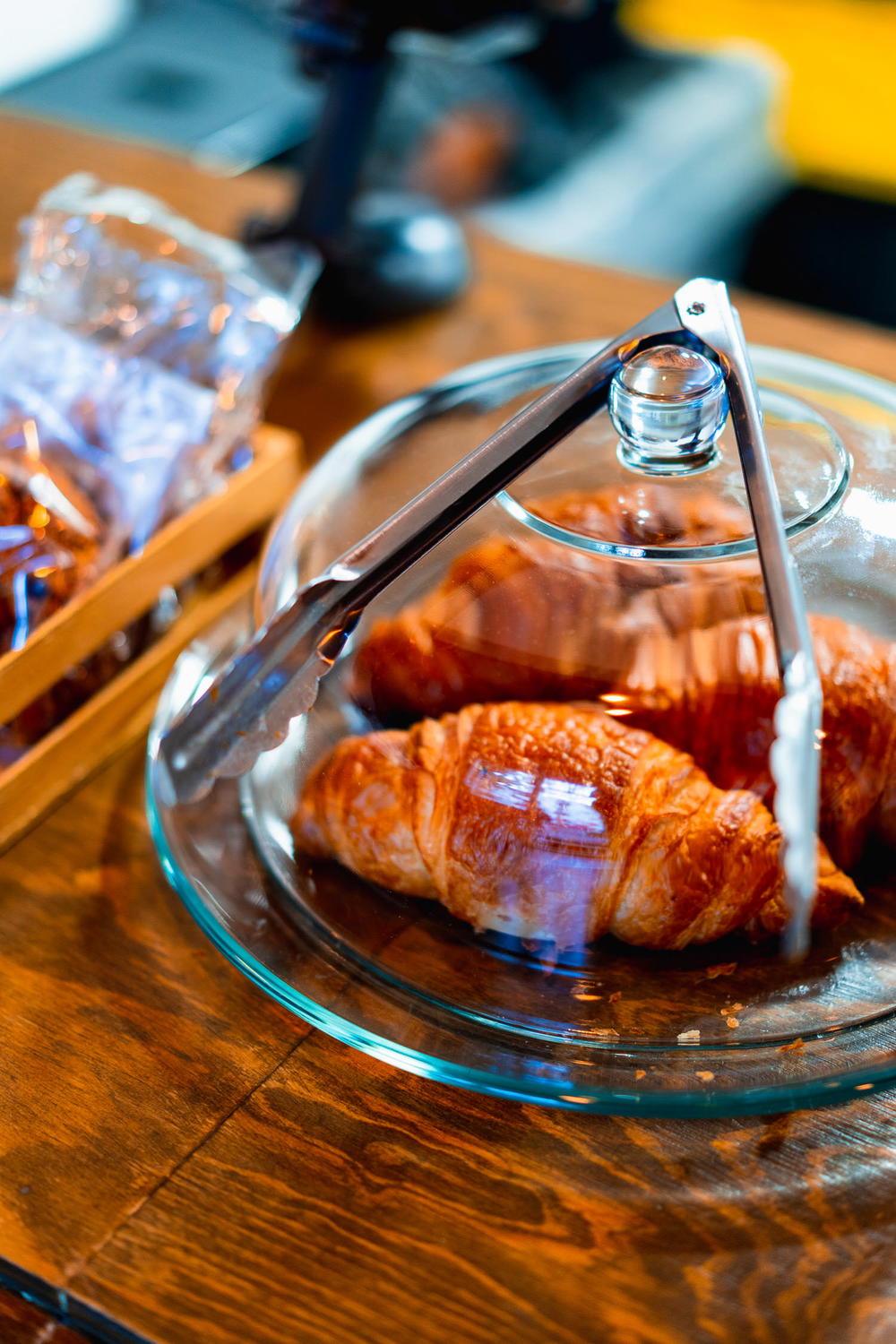 The Drip Story
Drip puts an emphasis on fair trade and on direct dealings with coffee producers in places like Puebla and Oaxaca. Created to have a positive impact on Mexico as well as the people it serves, Drip does just that with its mantra of, "Hacemos café; hacemos historias." In English, it translates to, "We make coffee; we make stories." You can find it written on the bags of coffee sold in the shop.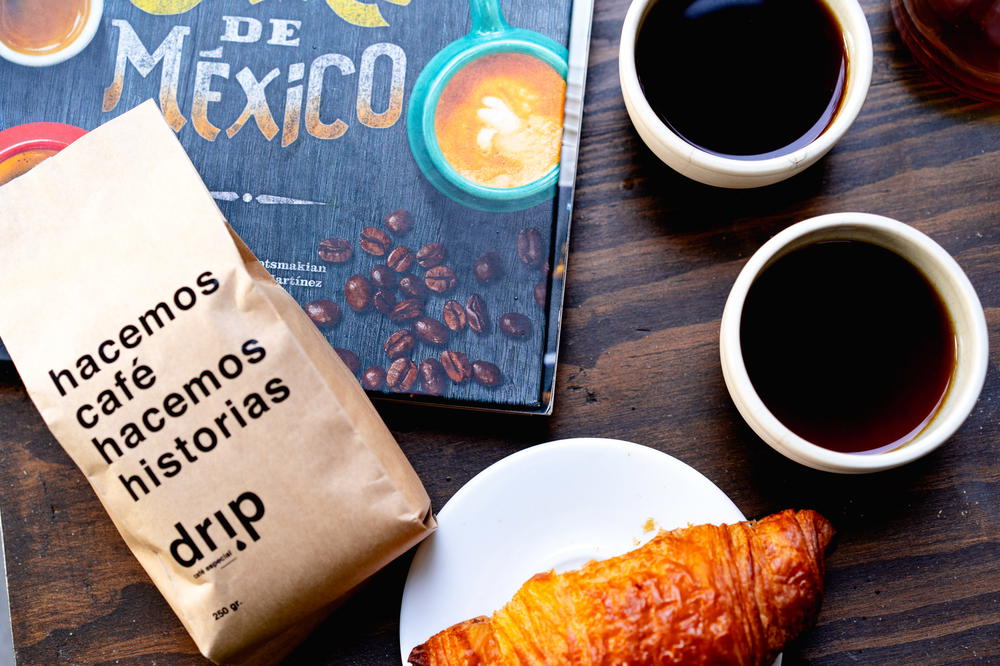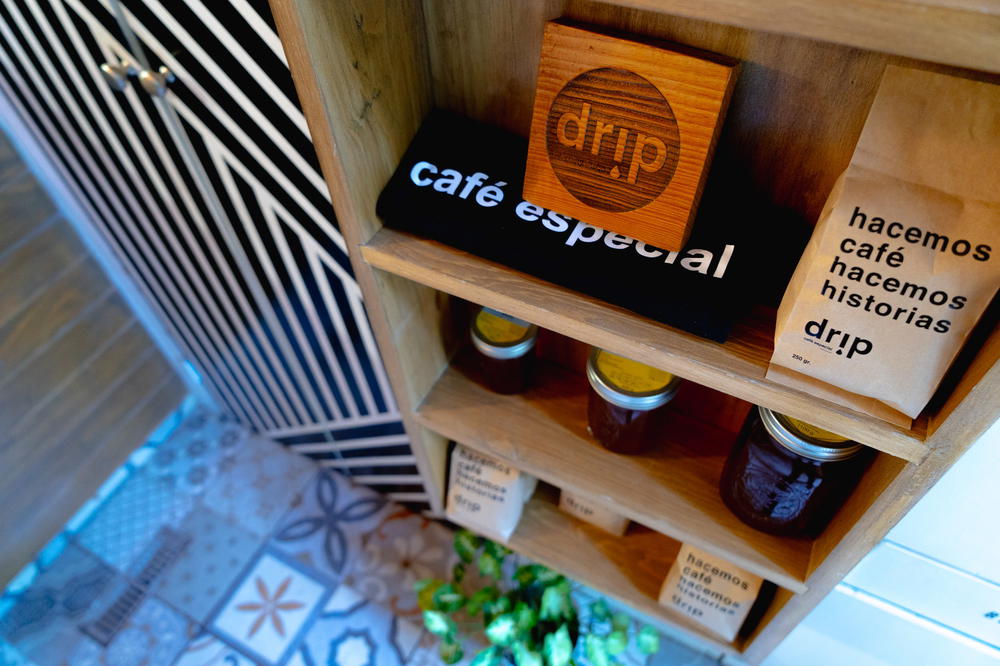 The shop started as a 'minicafeteria' for take-away only, and was a neighborhood favorite. In 2017, the earthquake that shook Mexico City unfortunately damaged the original property. So, Drip moved to Sinaloa 199 (but really, the storefront is on Calle Guadalajara) and made friends and stories in this new neighborhood.
At Drip, you can not only buy coffee to take home, but you can also buy honey (by the jar!). By selling honey, they hope to promote cultural tourism by creating a sense of necessary consciousness of the process by which products make their way to our tables.
If you're traveling through the rest of Mexico City, check out our other favorite cafes nearby.
Enjoyed our article?
Consider supporting us! We're a 2-person team (learn more about us here) and your support enables us to create quality content. Thank you!