Cyd & Marc of GOAL Traveler: Couple Adventure Motivators
Written by Becca
•
Updated on September 20th, 2023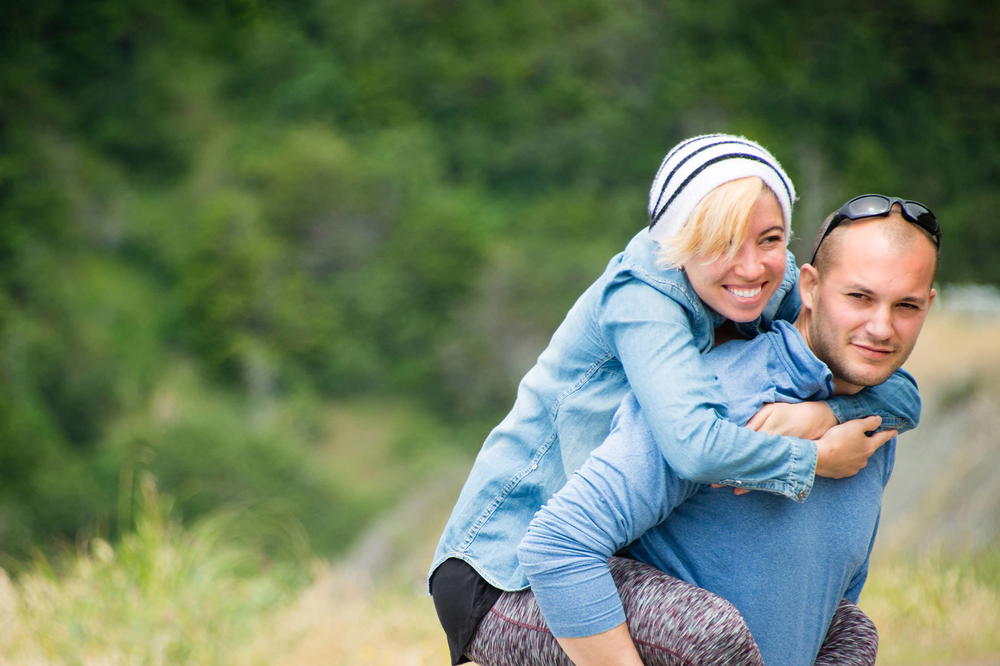 Meet the adventure couple behind the GOAL Traveler blog and podcast, Cydny and Marc. They're two adventure motivators who will give you the inspiration to "Just Go!"
This article may contain affiliate links. We earn a small commissions when you purchase via those links — and it's free for you. It's only us (Becca & Dan) working on this website, so we value your support! Read our privacy policy and learn more about us.
---
We met Cydny and Marc online, so you could say our first double-date was when they interviewed us for their travel podcast on the Just Go! Network. Every Monday, you can listen in to 'meet' new faces in the travel industry, from travel book authors to "van life" experts.
During our chat, we learned that both Cydny and Marc are from New Jersey, like Becca. We even learned, after talking for more an hour and getting to know one another through the interview, that they were all from roughly the same region of New Jersey. We all decided to bring our e-relationship to life by meeting in person in October 2018. How cool is that?
As we learned more about them, we learned about each of their talents - Cydny as a dancer and performer and business owner and Marc as an athletics professional in the education world. They gushed about their past trips (they don't mind the cold, like we do) and their tentative future plans, which have now become reality (read on!).
What we love about Cydny and Marc is that they are real people who worked hard to start a brand, GOAL Traveler! They genuinely want to motivate others, and that is something they continue to do daily. We interviewed them to learn more about their backgrounds and love for exploring.
When did you both find out that you had a love for travel & adventure?
Cydny: I have been blessed with a family that made travel a necessity. We didn't travel extravagantly, but we ALWAYS got away once a year. We had an RV that took us up and down the coast from Florida to Maine.
When my parents split, my mother continued by taking us to an all-inclusive resort on an island and my father would take us on an annual ski trip. When I graduated high school, I knew I would no longer have the luxury of my parents paying for my travels, so I had made a promise to myself that I would continue to take trips even only for a local getaway. You can say I always had a "travel fund," even when I was making minimum wage.
For Marc, he's had an adventurous spirit all his life, so the moment when we connected, we knew that travel would become a priority in our lives. Within a month or two of dating, we took an impromptu trip to California, and we both knew that we were only scratching the surface.
Our first international trip together was to South Africa to visit my sister studying abroad. It was at that moment we knew for sure that traveling would never stop for us.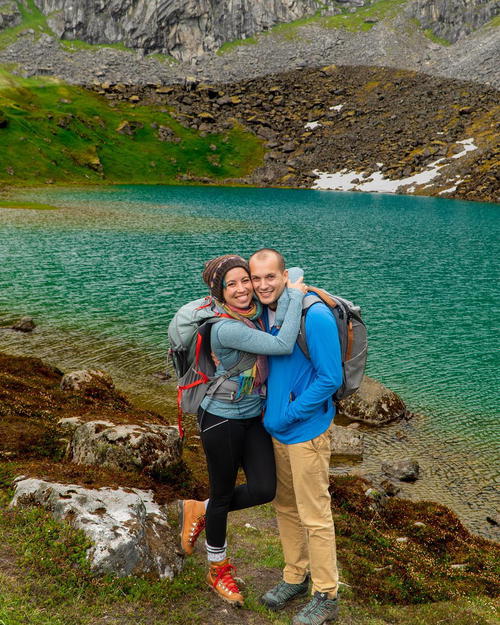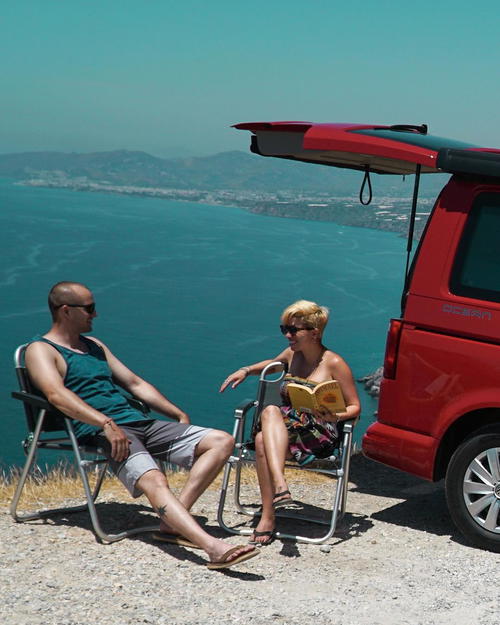 How did you start bringing the travel into an online gig?
Cydny: Marc and I started to gain a reputation amongst friends and family as that "travel couple." We started to laugh because we knew what everyone's first question would be when we saw them: "So, where are you going next?"
We were branding ourselves without even trying. We decided to take advantage of it by sharing the experience online. Things have evolved quite a bit since we started in late 2016. At first, we were travel consultants, booking trips for friends, but we soon switched to blogging, vlogging and podcasting, around six months later.
What kinds of super talents do you both have that has led to a successful and growing online presence?
Cydny: Not to be boring, but I think the biggest talent we have is that we're relatable. We don't try and hide who we are. Our photos aren't overly edited, our voice is ours and my writing is full of grammar mistakes. I'm a bubbly and animated character, while Marc is more dry, sarcastic and never phased by my madness. What you see is who we are, and I think that is the biggest reason for why people follow us.
If I had to say I had a superpower, I think mine is that I don't take failure as an option. This is a very new avenue for me, coming from owning a business in entertainment with clear services, to an open-ended online influencer business. It has been a constant learning curve, but I believe a strong will to succeed provides results.
Marc: My super talent is definitely my calmness and ability to adapt to any situation. Plus, I do the photos and videos that most people see on our platforms.
What's your favorite part about traveling together?
Cydny: My favorite part about traveling together is that Marc always pushes me to try new things. I could easily stick to what is easier. I hate planning, and I'm definitely not one to sign up for some crazy adventure. Marc loves to plan and he finds the most unique things to get involved in. He knows I can't say no once something is presented to me.
Marc: I like that Cydny and I share amazement in experiencing new places, all the way down to the smallest of details, like trying a new beer in a new city or the smells that come with visiting a new destination. These are the small details that stay with us the longest.
What's the hardest part?
Cydny: To be honest, I don't think it's hard anymore. We know each other so well that even when we get irritable in tough situations, we know exactly how to handle each other. I wouldn't want to travel with anyone else in the world.
Marc: The hardest part might be dealing with the small act of traveling by plane or car. Something always goes wrong, and it's important that one of us always stays grounded if the other is on edge.
Even though this is hard, we always look back at those stressful moments and laugh. There are some things that you simply can't control, and those are some of the moments when we learn the most about ourselves and the world.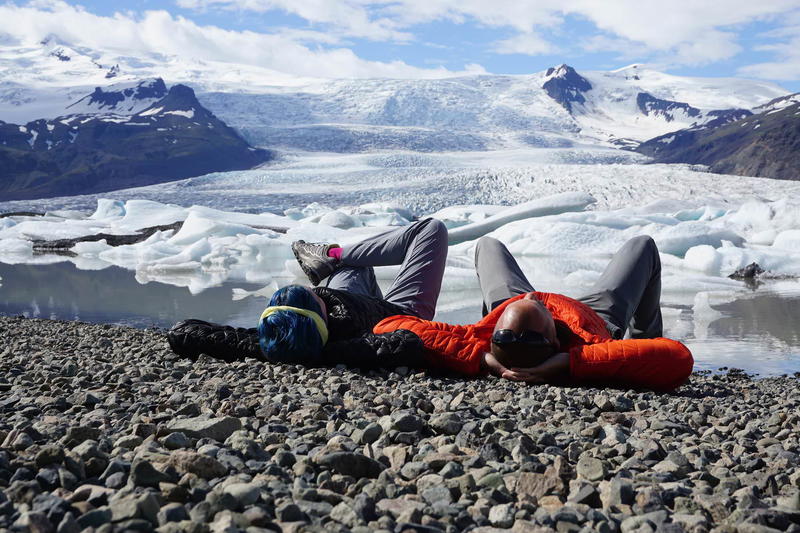 When did the blog and website morph and expand into a podcast?
Cydny: We are almost at our one-year mark! We started the Just Go Network Podcast on February 13th of 2018. It has been such a cool journey to meet so many like-minded adventurers over the globe, like Becca and Dan of Half Half Travel.
What do you hope your viewers and listeners will take away from and learn from reading, listening to or watching your content?
Cydny: We call ourselves Adventure Motivators. Why? It's because our sole purpose is to motivate and inspire our audience to Get Out And Live. It's that simple. We all live unique lives. I don't want you trying to live ours! I want to show by example that anything is possible.
Nothing makes me happier than to hear about our audience's big adventures. Sometimes it's a big trip, sometimes it's trying food one of them never had before. I want you to live your life to the fullest, without fear, enjoying the journey of trying new things, whatever that is for you. For me, it was walking away from a seven-figure business to live life the way I wanted to. For Marc, it is committing to a full-time job, but always seeking balance with constant adventures.
What are the near-future plans for GOAL Traveler?
Cydny: Well, that is a good question. Things are changing quite a lot in our lives and GOAL will be going along for the ride. At the end of July, we will be moving to Hanoi, Vietnam, for a minimum of two years. We will be sharing a lot about what it's like to become an expat and adjust to a new culture.
What is your best advice for couples on the road?
Cydny: Use the coin! Listen - we all get indecisive, especially when traveling to new environments. To avoid petty arguments about who wants to go where or to avoid wasting time not knowing where to go first, simply flip a coin. Let the universe decide. It has NEVER failed us. It's something we have been doing since our first trip together and something we continue to do, to this day.
Marc: Don't be afraid to do something solo if you really need "me" time. Being at each other's sides is important, but sometimes we need a little space and that's okay. Take a little time for yourself if you need to. Go for a workout, or walk, or read a book somewhere.
What has been your favorite part of traveling well and traveling often? Best lessons learned?
Cydny: Travel is the best education one can have, in more ways than one. Not only do you learn a lot about how the world functions around you, but you learn so much about yourself. I find that those who travel well to be some of the most intellectual and interesting humans in the world. It is a beautiful thing.
Marc: My favorite part of the travel experience is when we come home and have a totally different outlook on things, or, even better, when we come home with more questions than we expected. I like when travel doesn't answer questions, but instead makes you ask the questions. One of my best lessons has been not to over-plan or over-book. Leave enough room for spontaneity.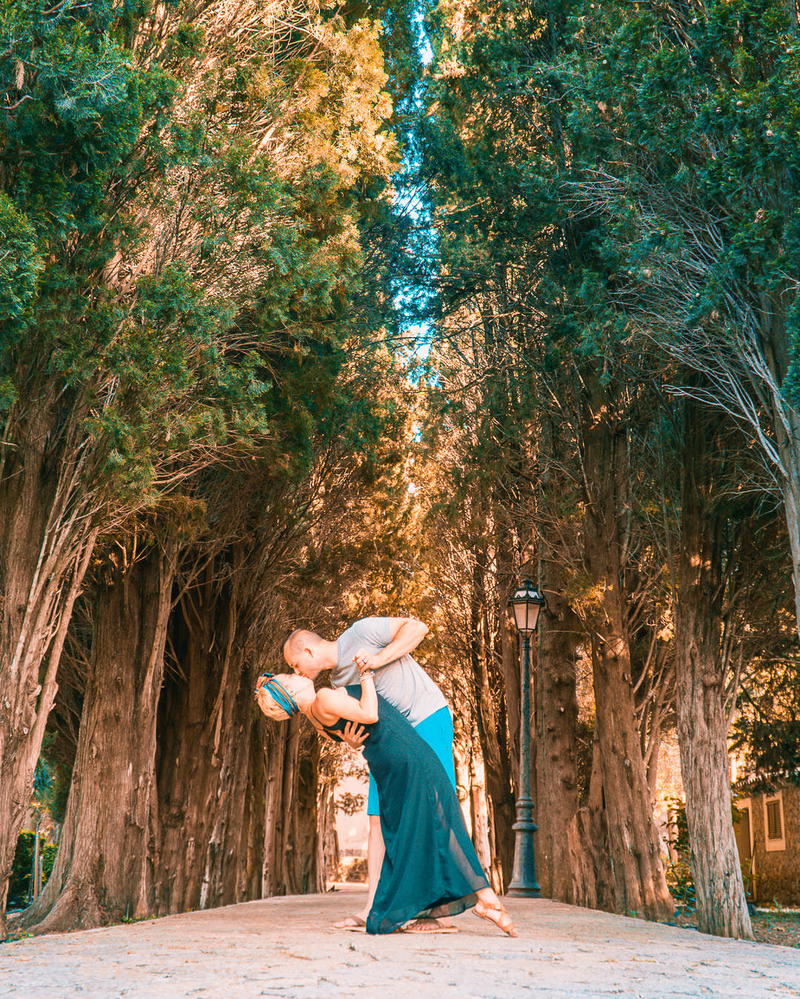 ---
We'd like to give them a big thank you for interviewing for Half Half Travel & Friends. We got to learn so much about how their brand started and how they work together as a couple! Thanks for inspiring us with both of your adventurous spirits.
Enjoyed our article?
Consider supporting us! We're a 2-person team (learn more about us here) and your support enables us to create quality content. Thank you!