How to Transition an Office to a Coworking Space
Written by Becca
•
Updated on September 6th, 2023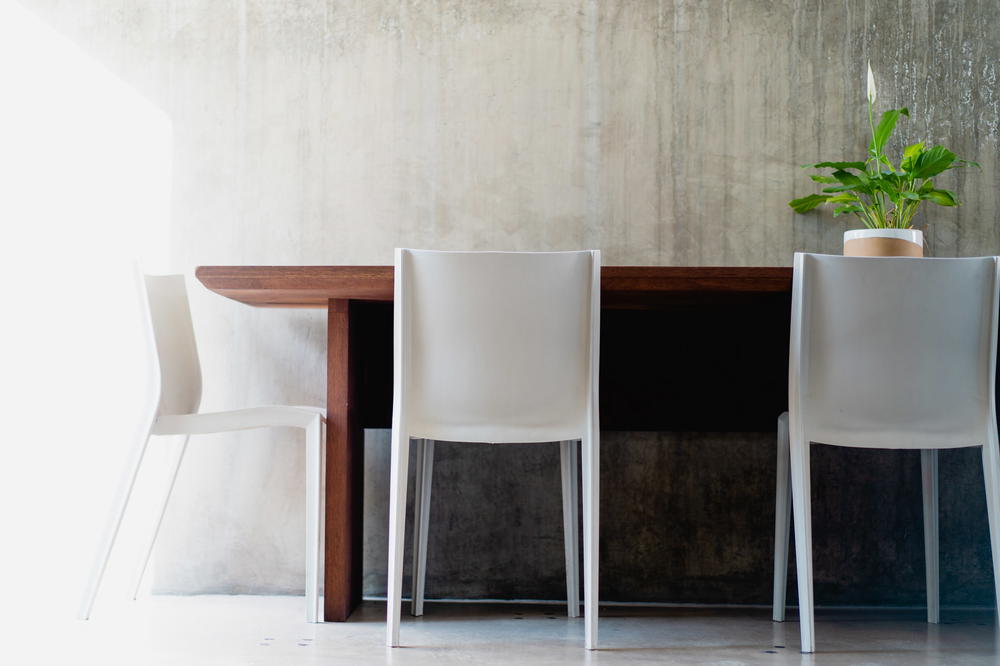 How can business transition from offices to coworking spaces? Here are our tips and tricks for being successful in transitioning employees to using coworking spaces or shared office spaces.
This article may contain affiliate links. We earn a small commissions when you purchase via those links — and it's free for you. It's only us (Becca & Dan) working on this website, so we value your support! Read our privacy policy and learn more about us.
Are you thinking of transitioning your entire office staff to a coworking space?
It could be a great idea, especially if you've been looking for ways to cut costs, remain flexible and plan for unexpected situations that may affect your company's physical office while managing the transition back to the office.
It's true that there are lots of long-term benefits of working from home that many employees have learned in recent years. For companies who are not ready to say goodbye forever to the traditional office, there is one solution.
That solution is the coworking space, especially for enterprise memberships.
Sure, coworking spaces have to be taken for what they are: places to "cowork," meaning that they are environments where different types of professionals work alongside each other with the aim of forming community.
For enterprises and companies, there's actually a great middle ground: dedicated office space where the company's conversations and secrets are kept behind closed walls, and common areas where employees can network with various other professionals and engage in social activities.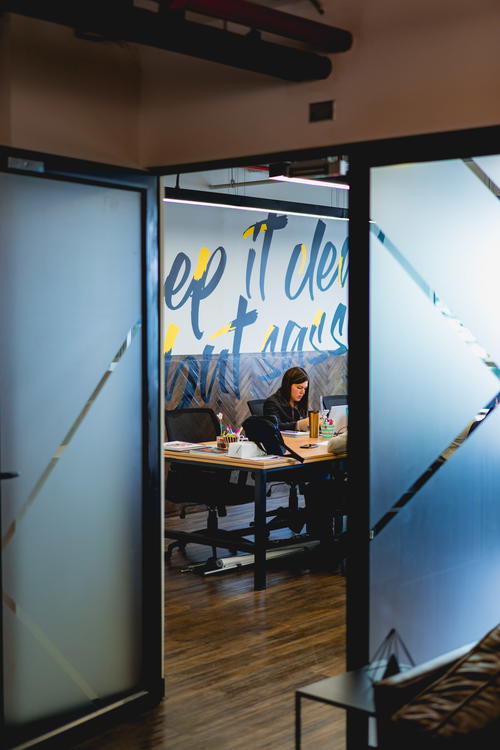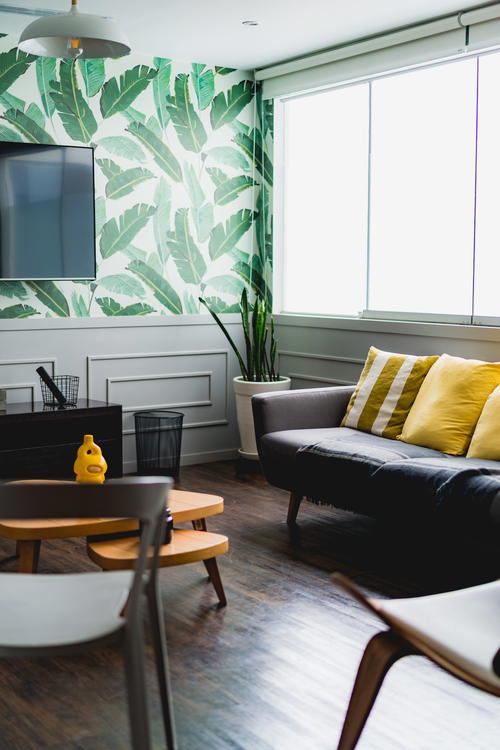 How do you get to the point where you can consider transitioning the whole office to a coworking space, or how do you know if it's going to be the right move?
Let's explore how to transition your employees to a local coworking space, or several, throughout the country or around the world.
We'll talk about how to figure out if a coworking space is right for your team, how to pick a coworking space that's a good fit for company culture and how to have a realistic expectation.
Helpful Tip
Did you think coworking spaces were centered in just a few cities nationwide or globally? We have a treat for you! In this list of the best cities and countries for working remotely, we list examples of coworking spaces near and far, for tons of variety on the topic.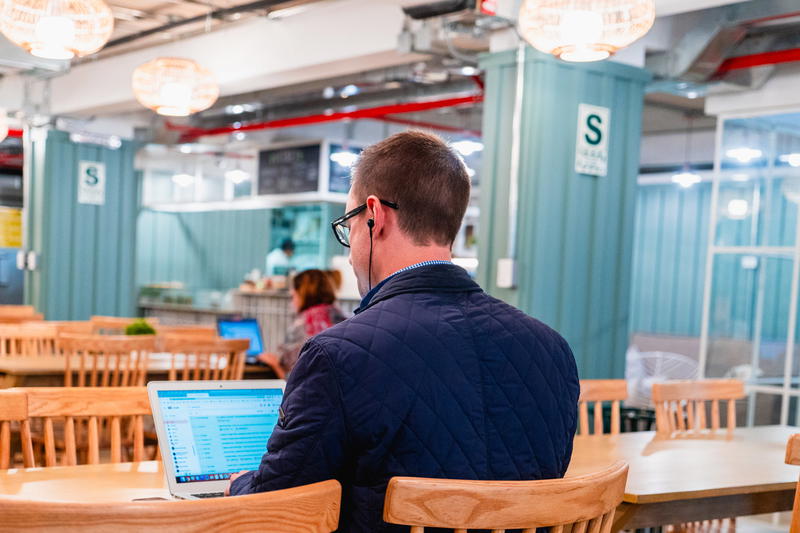 How to know if a coworking space is right for your employees or team
First, evaluate how a coworking space aligns with your office culture.
Is your team adept at dealing with change? Would a change in working environment be a positive improvement? Is the team ready to be in a space shared by professionals from other companies in an entrepreneurial environment during the transition back to working in an office?
To know if a coworking space is right for your team, it may be helpful to take a survey in order to get opinions, if your staff or employee base at large will be weighing in on the decision.
If the decision to migrate the office to a coworking space environment lies only with executive management or leadership, weigh the pros and cons, such as the change in location, working environment, added perks and costs.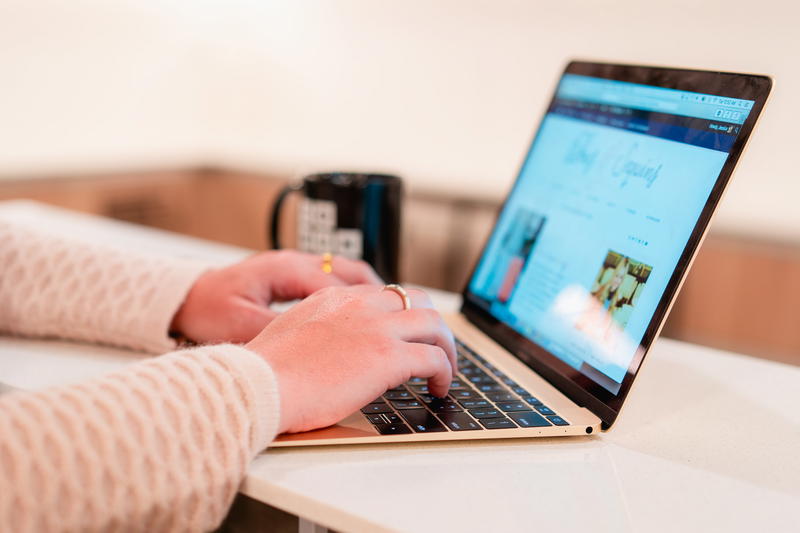 Provide flexibility for your employees and coworkers
Working in a coworking space may be a new idea for most people in your organization.
In the past, coworking spaces have gotten reputations that they may be for freelancers, small startups or digital nomads, people who work remotely, traveling and "bouncing around."
We recommend giving your employees and staff enough time to adjust to the change, and enough time to get used to the idea of sharing something like the company kitchen with other members of the coworking space, wherever that may be.
Helpful Tip
Come up with backup plans, especially for shared spaces like meeting rooms, as these types of spaces or other facilities might not be available exactly when you plan for them. Luckily, coworking spaces typically have robust systems for booking spaces like phone booths, meeting rooms or conference rooms.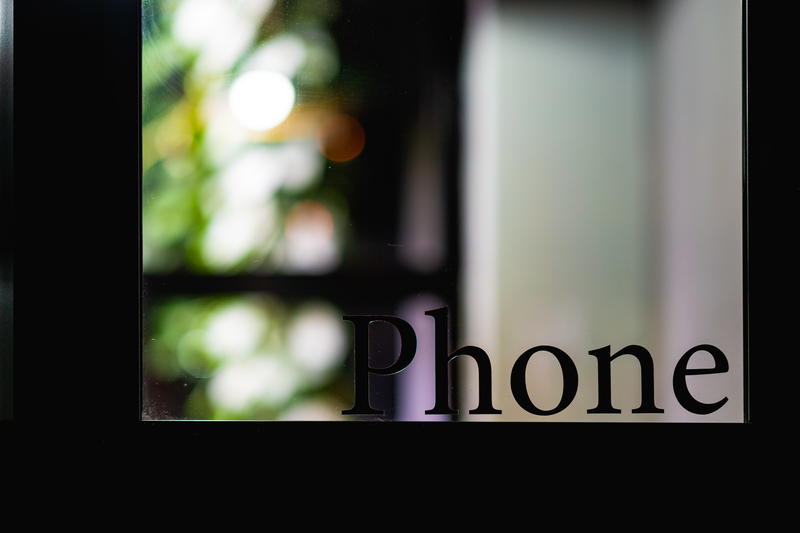 Security
Here's the difference between saying goodbye to your company's traditional office and transitioning to a coworking space: the security.
For years, I worked in a corporate office in Midtown Manhattan. As time went on, we went to value security as the company got bigger, and took the keycard system on our doors very seriously, as there had been some hiccups in our process when a new employee, unbeknownst to them, let in a stranger who didn't have an appointment to meet with anyone in the firm. This can be dangerous anywhere — not only in big cities!
At a coworking space, security can be even better than where you came from. That's the good news. A coworking space may be located within several floors of a larger corporate building, or a small office building, or maybe even a multi-use complex. There may be lobby security, and elevator security (key card swiping) and then the coworking space itself will usually have a check-in desk with a receptionist (this also depends on the size of the coworking space).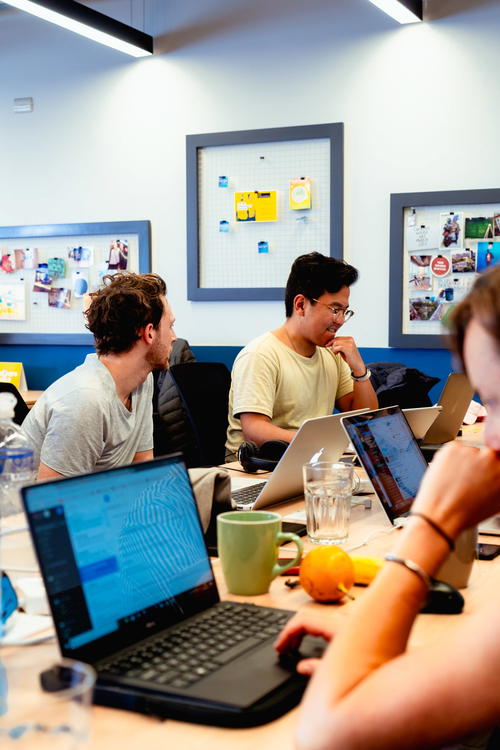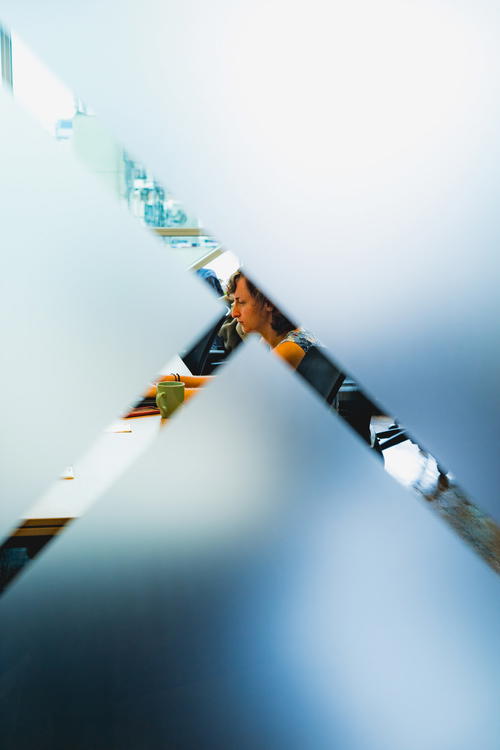 Lay out security ground rules for use of coworking spaces
Our tip is to make sure that during the transition, you lay out ground rules to employees about making sure that they lock up anything valuable, overnight when they leave the office.
It's also important to have security in mind if an employee is using a company laptop in a common area of a coworking space, like the cafe, kitchen or outdoor space, and gets up to use a restroom… do you have a robust system for making sure there's no way for a stranger to get into your systems?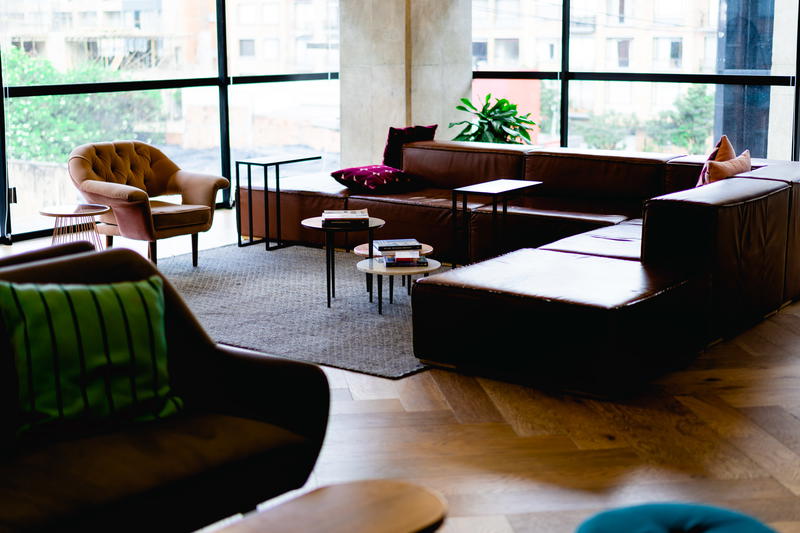 Options for storage at coworking spaces
Evaluate the options or personal storage at coworking spaces, like lockers and small storage units. These can be useful features of coworking spaces where employees can leave laptops or even personal belongings like gym attire, for days or weeks on end.
Ask questions like,
Which levels of physical security does the coworking space have?
Is there someone who is with the building for 24-hour security, like on weekends?
Is there keycard access?
Do elevators not work without a keycard?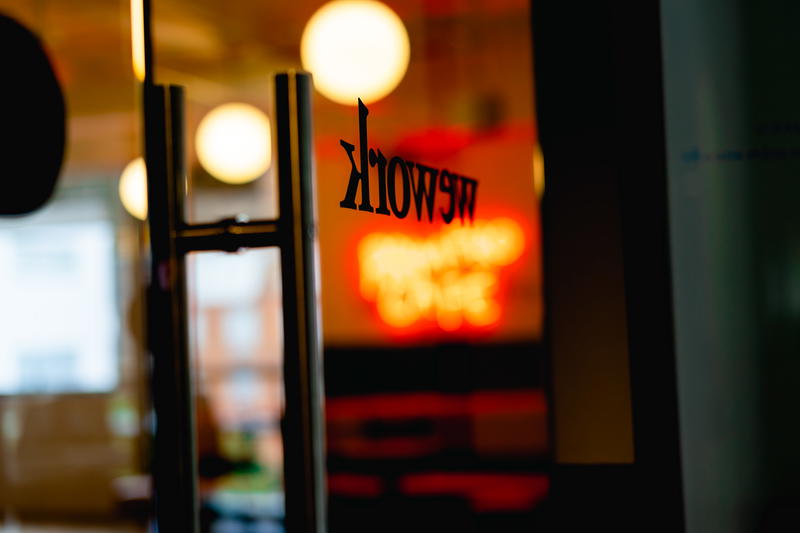 Lastly, consider VPNs
If your office is not already using a VPN, it is something to consider, especially when being among many shared networks. For more security, look into a VPN for the entire organization. We recommend ExpressVPN (get a free trial) as one of the best choices out there that employees can use on their phones in addition to company laptops.
Consider secure use of common and shared areas in the coworking space
When deciding to transition the office to shared office space, ask questions like, "Does the coworking space have any facilities that are open to the public? Like a common area or a cafe?"
A desirable coworking space will usually be designed with common areas in mind, as it's one of the main selling points for using a coworking space. Consider the use of these common areas by your employees. They'll have to keep in mind that the space belongs to professionals from many organizations — it's not the company kitchen, after all, which is a place where everyone is from the same organization and shares the same types of secure information.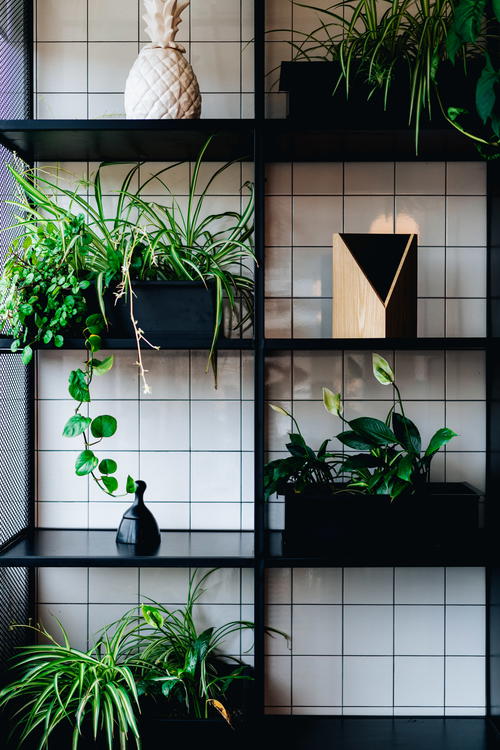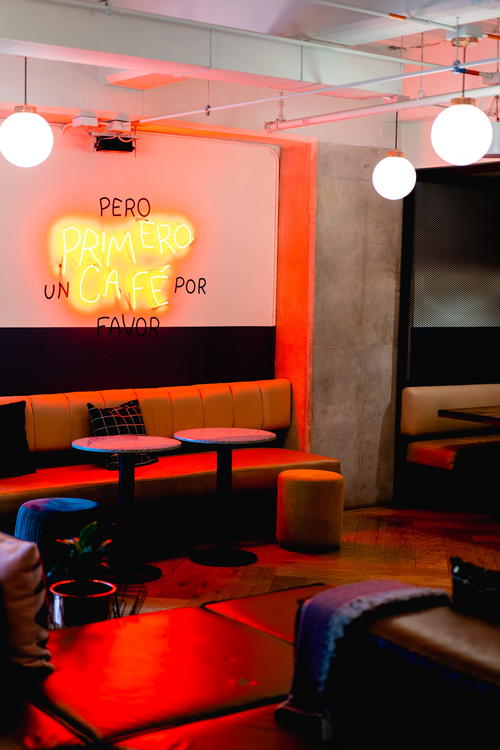 Networking events and community in coworking spaces
A few of the biggest benefits of coworking spaces for us while working remotely were opportunities for networking, professional development and social events at coworking spaces.
We've visited various coworking spaces here in NYC, including WeWork, The Wing, BKLYN Commons, Industrious, Freelancer's Hub at the NY Media Center and Bond Collective, and they all have different types of variations in what they offer their communities.
When feeling out which coworking space is right for you and your company, ask:
Which events does the coworking space office have? Is there a happy hour to meet other people in your shared space?
Does the coworking space hold events, like community talks?
Does your office want to participate in any of these events?
Would it provide value if your company set up any networking events of its own?
If your company has software or any type of B2B product, setting up a networking event could be a way to get new contacts. As we'll keep saying, the possibilities are endless when it comes to the reasons for coworking to bring new types of opportunities to your business.
Determine the noise level, from noisy chatter to quiet
In terms of the working environment, consider what your physical office was like. Was it an open office layout with hot desks?
Was it acceptable to hold calls at one's desk, or was it preferred to take a conference room? Did employees typically congregate for informal meetings in the kitchen or other spaces?
Ask these questions when exploring coworking options:
Can your company rent out an entire floor? Do you need that much space?
Which other types of companies share this space?
Do the common areas typically turn into happy hour mode after 5 or 6pm?
Helpful Tip
Maybe a coworking space with a happy hour culture isn't for your company, but, if coworking members wind down in coworking spaces only, and your company has a private enterprise office, this may not even pose any issues. We don't want it to seem like every coworking space turns into a bar after hours, as it's not like this at all!
Determine if there will be a possibility of distractions
Some coworking spaces have game rooms and common spaces (alternatively, some don't, at all). Find out if the coworking space you're most interested in typically has a lot of people getting up and moving around, and if that sort of thing would be distracting, if your private office space has glass walls.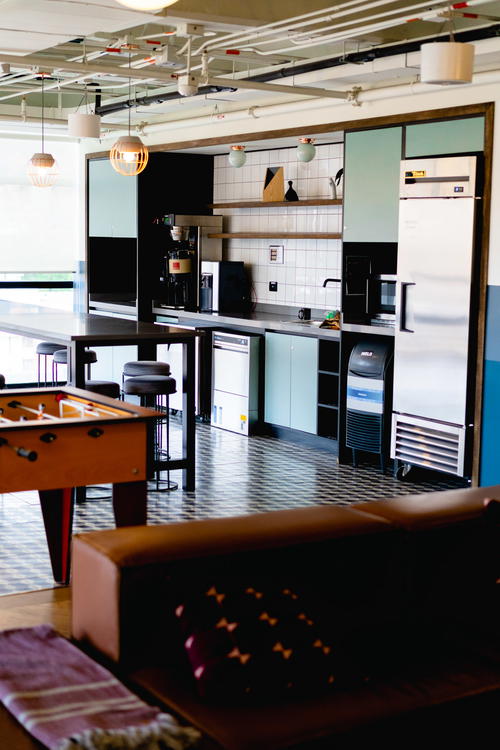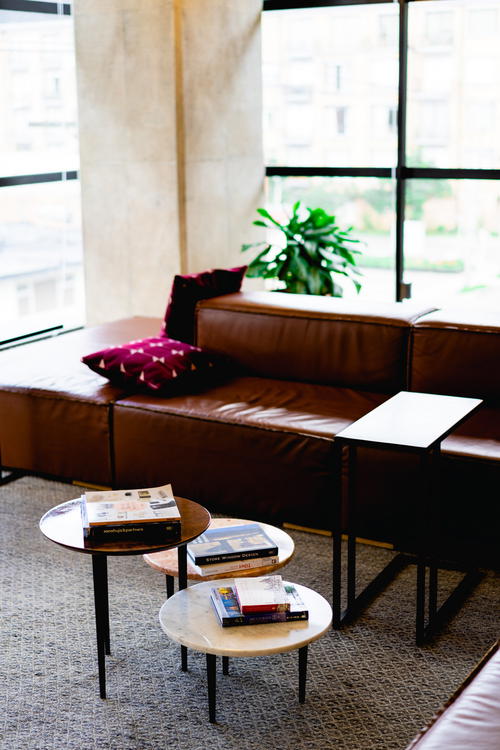 In the same way, there may be a way that this coworking space in fact has fewer distractions than your traditional physical office ever did.
To make the actual transition, every office is going to have a different situation. We hope that you can pick and choose ideas that work for your company.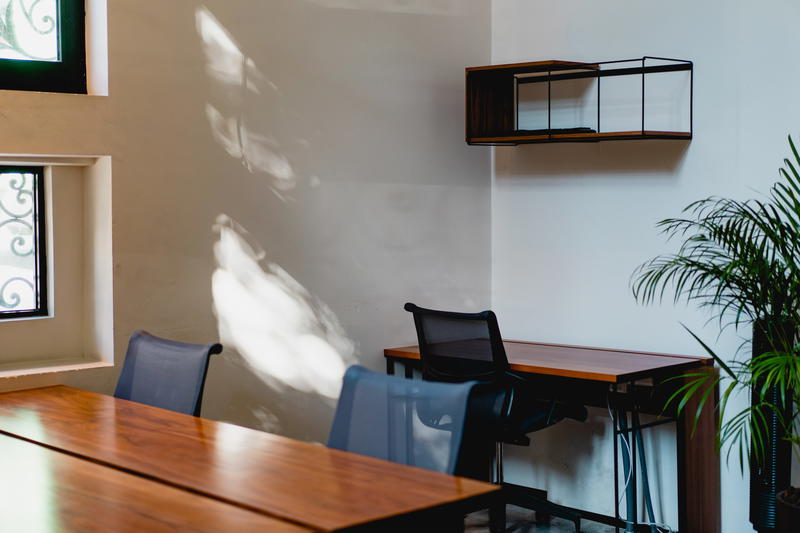 Pack up the equipment and hardware at your old office
Packing up the office and assessing everything there is the perfect opportunity to clear out items that are no longer needed. This includes equipment, outdated hardware, extra things, old papers that are now in cloud storage and more.
Allow coworkers to buy items that will no longer be used
You can even have an office auction, and auction off things like light fixtures, office chairs, desks and accessories.
Donate supplies to schools in your local area
Donating old hardware and all types of supplies (paper clips, Post-It notes, pencils, pens, white boards, etc.) are exactly the types of things that schools love to receive. You can send donations of these office items to schools, or even better, nonprofits that support education for underprivileged children.
Listen to employees' hesitations and concerns about coworking spaces
Talk to your staff and listen to employees' hesitations about using a shared space. Make a plan to address this feedback in order to make everyone feel comfortable about the shift.
Enable certain team members to work remotely or flexibly
Remote work is the future of work, and in the past, we've talked about the differences (and perceived difference) between working from home and working remotely. Are they the same… or not?
For employees working from home for the first time, be sure to iron out if-then scenarios, self-help resources and company guides to security, protocol and process. Provide guidance on topics like how to prevent work-from-home burnout.
Now that the workplace is more of a flexible environment, allow people to work remotely who have longer commutes, kids or other specific situations that will enable more productivity benefits.
Get a headcount of the employees who will use the new coworking environment
How many people will be able to physically get to the coworking space? How many days a week will they come?
If your company's employees have already been working from home productively or working remotely for a while, they may want flexible options.
It will be crucial to understand how many employees from your staff will be using this shared space. That will help you plan for the amount of space that you need, and will allow you to save on budgets, without overspending for space that is not necessary.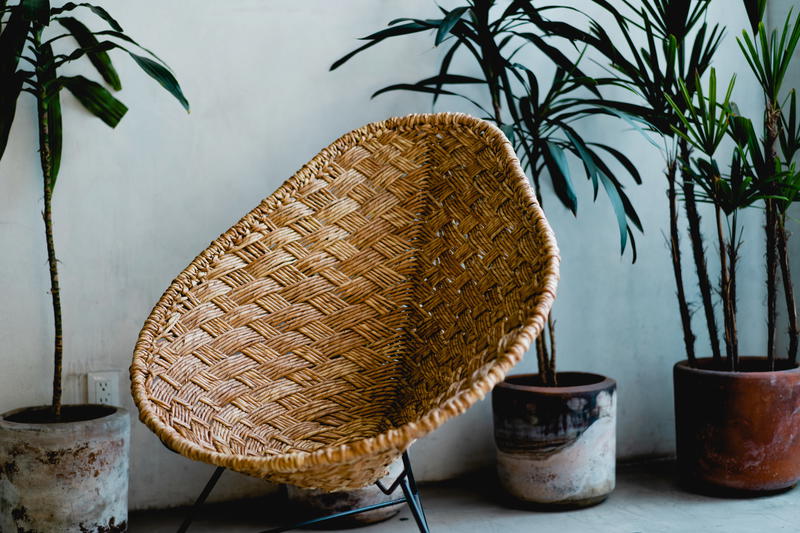 Share the office transition plan with your staff
Sharing the plan for transitioning the office to a coworking space will be necessary, and should be done respectfully and diplomatically.
The communication of the office transition plan will give more details to staff members who are interested in learning more about the upcoming change. They'll want to plan for the shift, and learn about expectation, and will probably want to see layouts, floorplans and photos of the chosen coworking space.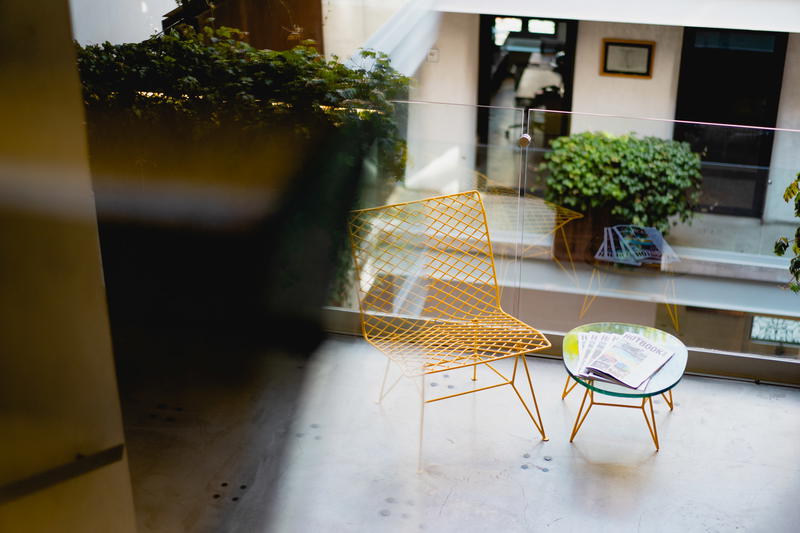 Pick a coworking space that matches your company's culture
There are lots of types of coworking spaces. Some are dedicated much more closely to the needs of corporate clients and enterprise members, while some are geared much more toward the needs of a digital nomad and the benefits for remote workers who travel.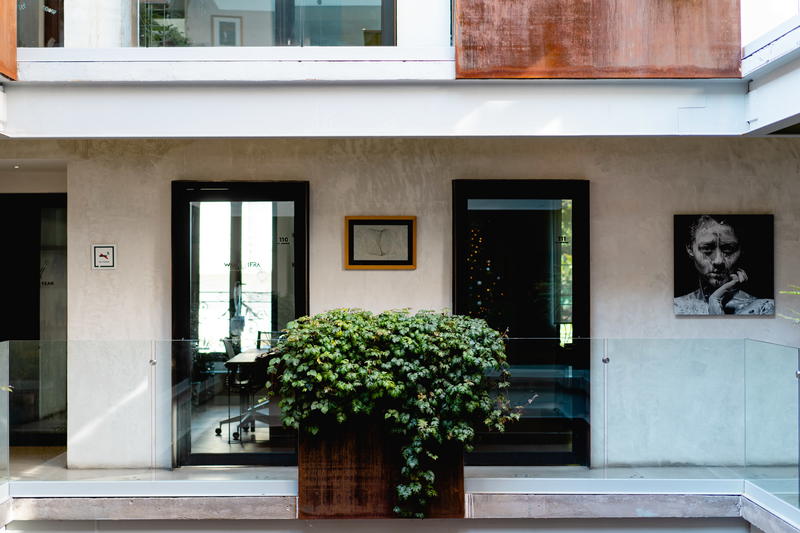 Helpful Tip
Speaking of company culture, Dan and I had the opportunity to test out the Selina Mexico City Coworking & Coliving product, which turned out to be perfectly appropriate for our two-person small company.
If your company is composed of employees who've been in the corporate world for many years, they probably won't jive with a coworking space geared toward millennials. Similarly, if your company is young and hip, your young and creative staff probably won't be inspired by coming to a more corporate-looking environment that doesn't immediately spell out all the benefits of coworking space environments.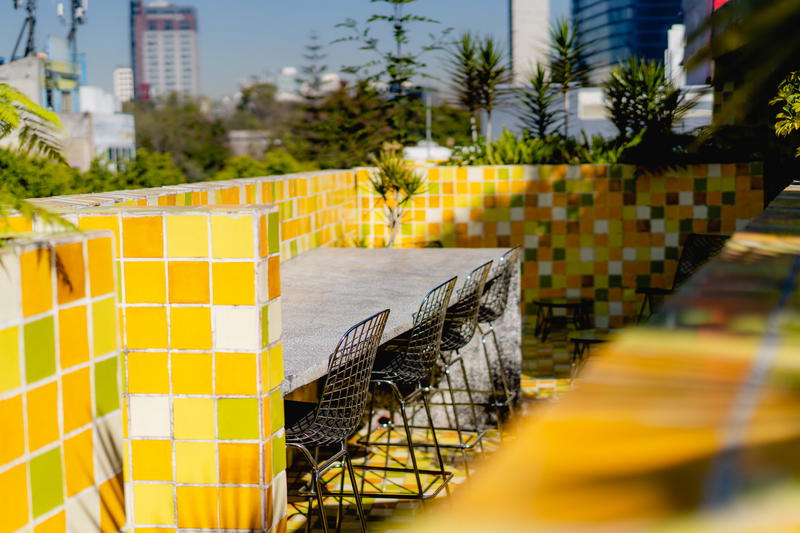 While you probably already have a handle on the company culture of your organization, it will be crucial to see which members of the company plan to come to the coworking space. If the older members of the organization who have families or far commutes have already shown less interest, or if it's not mandatory for them to be coming into a physical space anymore, gear the choice of the coworking space toward exactly the type of employee that will be present in the new office space.
Think of a way to use the company coworking space for multiple purposes
What we like about coworking spaces is that they can be more than offices. For those WeWorks with beer on tap, there may be a gaggle of people who gather for 5 pm happy hours on Fridays. There may be coworking space members who enjoy spending time in the space to attend a talk from an expert or a game night, after work hours.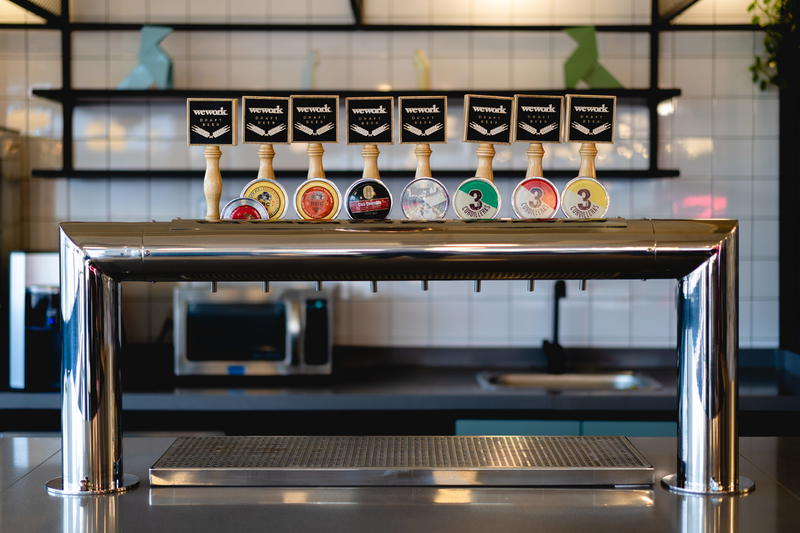 Here are some additional ideas for how to use a coworking space for multiple purposes, all of which should be communicated to employees:
Does the coworking space have a bigger kitchen than your office did? If yes, you can recommend to your staff to start bringing and cooking their lunches, to generate wellness and healthy eating.
Does your coworking space have a place to box and ship items? If yes, this can be a big deal for companies that tend to ship physical things like mail, checks, small product packages or marketing information.
Does your coworking space have a shared public space that you can use for client meetings? If yes, then find out the protocol for inviting external parties to the coworking space, and start setting up client meetings on the patio or in the kitchen … Near the beer taps.
Does the coworking space offer additional storage space? If yes, then communicate to your employees that they can keep gym shoes, tennis rackets, spare coats or blankets and snacks in the complimentary lockers.
Can you borrow gear, equipment or products from other offices in the shared space? If yes, you may be in luck. Just as an example, if your company is a photography studio, or even if you need to take product photos from time to time, you can share equipment from other photographers in the space. Or, you can network, and ask if any other organizations provide product photography. The options are endless.
Are you ready to transition your office staff to a coworking space?
If the above points about office transitions have rung true for you, then it's time to start looking into the most appropriate type of coworking space for transitioning your office to the future of work.
Every company is different, and will have vastly different needs, based on industry, growth patterns, company culture and direction, but we don't doubt that you'll be able to choose the best and most optimal route for the company transition to coworking.
Enjoyed our article?
Consider supporting us! We're a 2-person team (learn more about us here) and your support enables us to create quality content. Thank you!