14 Pros and Cons of Freelancing Vs. Working Full-Time
Written by Becca
•
Updated on September 6th, 2023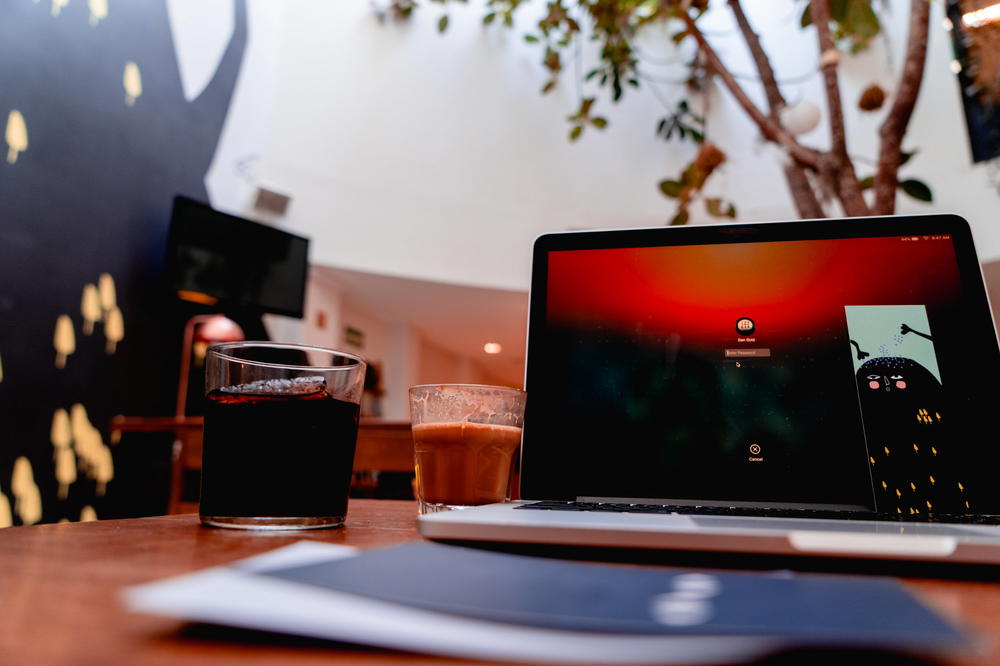 What are the pros and cons of freelancing? Are there advantages and disadvantages of freelancing? See the benefits of freelancing, and differences between being freelance vs. an employee.
This article may contain affiliate links. We earn a small commissions when you purchase via those links — and it's free for you. It's only us (Becca & Dan) working on this website, so we value your support! Read our privacy policy and learn more about us.
Have you wondered what the biggest differences between being a freelancer vs. an employee of a larger company are?
You're not alone. Professionals all around the world are wondering about the pros and cons of freelance or contractor work, in various types of capacities.
And they're not alone, either! Companies are also wondering about the pros and cons of hiring freelancers, and if the advantages of hiring contract workers or flexible workers outweigh the disadvantages of making those same types of hires.
As we look at the pros and cons of freelancing, remember the following things:
There are many advantages and disadvantages of freelancing, and many may depend on your industry or line of work.
It's hard to find a freelance job with benefits, so what we list below mostly goes under the assumption that freelancers are not provided with the benefits that full-time workers tend to see.
Freelance vs full-time employee salaries tend to differ all around the world and all around the country, but things are changing fast as more and more professionals work remotely.
Many pros and cons in terms of freelancers vs. full-time employees may also differ by country, so what we list below is based on our experiences as Americans freelancing for mostly US clients.
That should just about do it! What we're talking about below comes from our own experiences having freelanced in a variety of capacities over the last decade or so.
As you know, changes in the world of work happen faster than we can even fathom, so we'll do the best we can to list out the advantages and disadvantages, weighing the pros and cons, of freelancing as a professional.
Ready? Read on, and prepare to be surprised.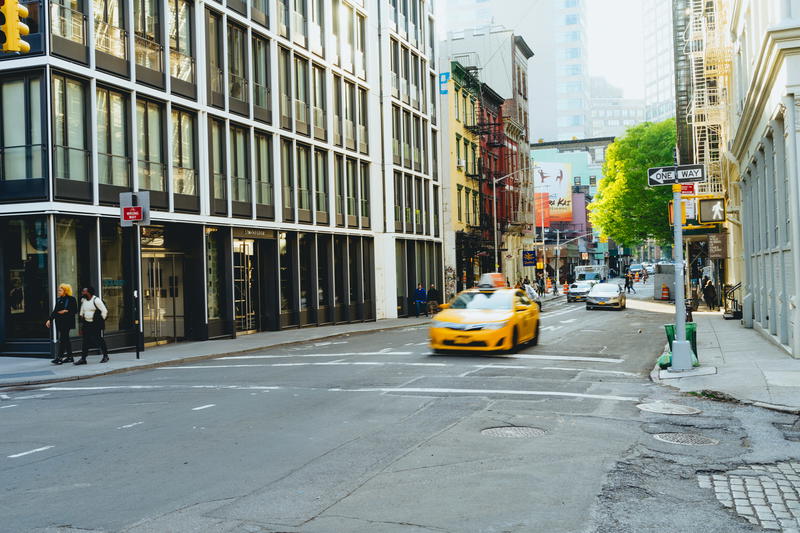 Pro: You may get the opportunity to work with diverse types of clients
In one year alone, I worked with various clients in my freelance business, ranging from a small tech startup to a small food industry startup to a lifestyle brand to a real estate client. The variety kept things interesting!
If you work full-time, you may be pigeon-holed into one line of work, or into one industry, and it also may be more difficult or challenging to diversify how your skills are used, especially in a large company that has a lot of bureaucracy.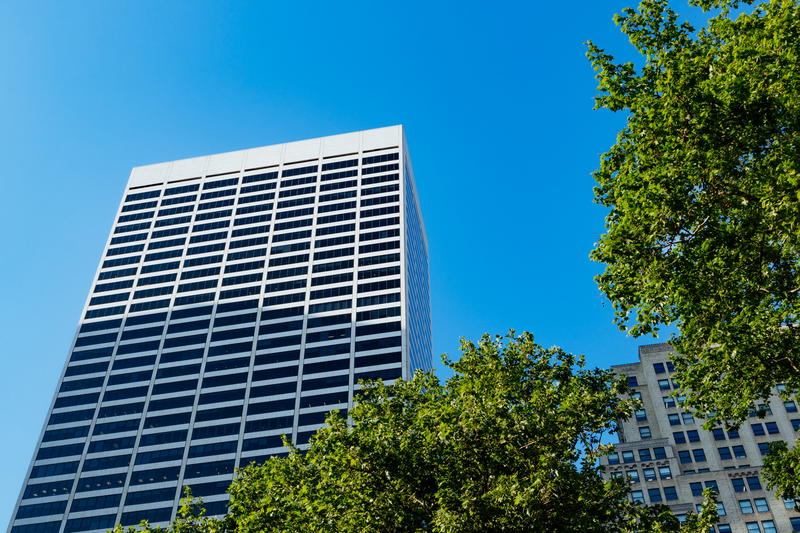 Pro: You will often be considered an expert in your line of work
If a company brings in a freelancer, they have probably weighed the pros and cons of hiring freelancers, and decided to bring in an expert.
Freelancers are considered experts in their trades; after all, most freelancers offer a service, and in order to get hired, they have to be really good at it!
So, if a company is looking for an expert graphic designer, especially for a 6-month period of time, their goal will be to hire a freelancer. If they foresaw longer infinite needs, they'd hire a full-time employee, and that is ultimately the difference between a freelancer vs. employee hire.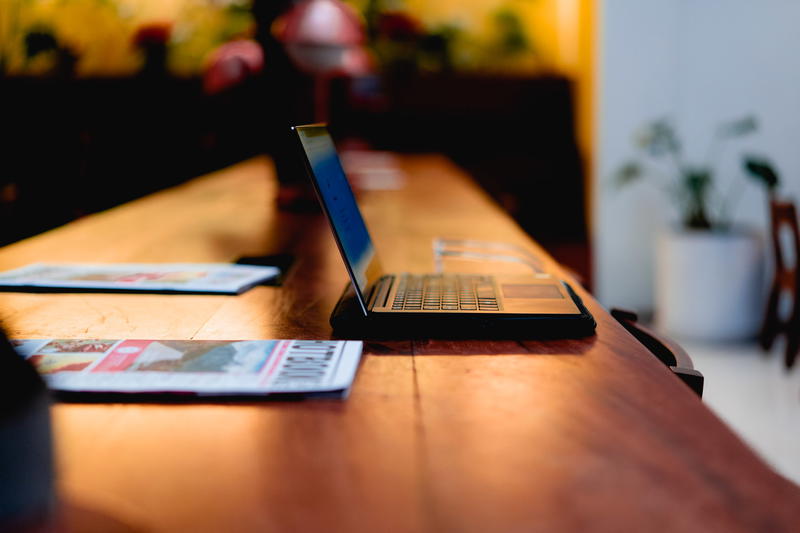 Pro: You can control and choose your schedule as a freelancer
As a freelancer, I would pick and choose what my remote work schedule should look like.
Some days, I would work on my own projects — like building this website — and get to my client work later in the day. If I procrastinated (oops), I would finish up my client work at night, or on weekends, or when my schedule permitted, as long as I never missed deadlines.
This was one of the biggest differences when transitioning from working full-time as an employee, to freelancing full-time.
If I wanted, some days I would go to the nearby park and sit in my lawn chair to write articles on my laptop! It was a great way to soak up Vitamin D and get some steps in, or rather, one of the ways to weave fitness into your day when you work from home.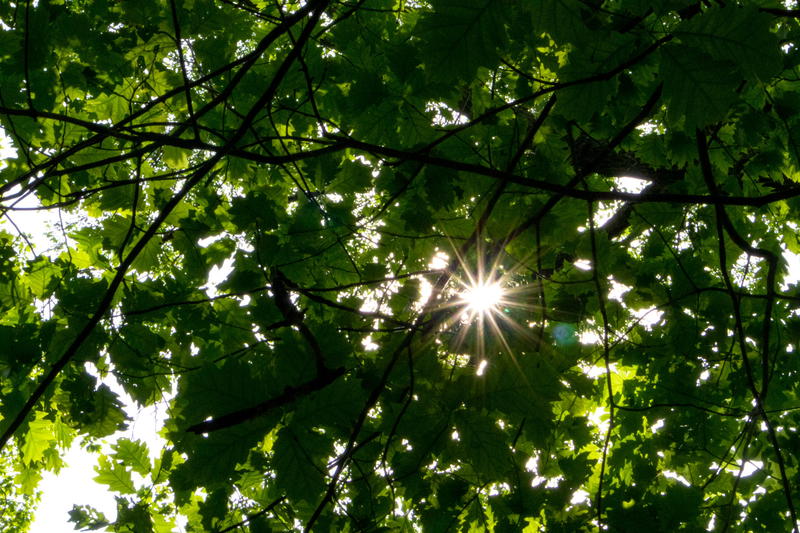 Pro: There's a broader opportunity to increase your income
There seems to be a weird and unwarranted perception that freelancers are poor and always strapped for cash. This could be true, but some freelancers are experienced, run sound businesses, know what they're doing when it comes to money and offer their services at astonishingly high rates.
As you may be aware, working from home can save you a ton of money, and helps freelancers keep costs and time spent efficiently by scrapping the commute and leading balanced work-from-home lives.
But I'm sure you want to know if you can get rich from freelancing, or if freelancing is a good way to go if you want to make some money fast. What I will say is that it ALL depends on your line of work and how you market yourself.
You have to be prepared for all the challenges (which I list below in the second section, "Cons"), but the bottom line is that a corporate or full-time salary is rather set, with some room for bonuses, or overtime, or annual raises, and a freelance salary essentially has no rules. You could be scraping the bottom of the barrel when you begin, but you could be absolutely rolling in dough only a few years later if you choose your path correctly.
Pro: Freelancing allows you to be flexible
Have you ever taken an interview before, and said you were flexible?
Freelancing takes flexibility to a whole new level. In fact, freelancing gave me the most flexibility I've ever had!
From offering to my client that I would work nights and weekends in order to take a week-long hiking trip with Dan, to working remotely overseas in Taiwan and Vietnam, freelancing gave me boundaries I never knew I could break, as a professional.
Freelancing also allowed me to envision my ideal home office for working remotely, which is something I never pictured myself doing when I worked full-time in a corporate office.
Maybe you're interested in making working remotely and traveling a reality, or maybe you want to try freelancing while working full-time for a company. Both are possible, and it's what makes freelancing one of the most flexible ways to work as a professional with a promising career.
Pro: Freelancers can get creative and pivot more easily
If you know anything about our story, we started as a travel blog and pivoted into writing about remote work as we gained experience in this area.
Freelancing allows you to change and pivot more easily, in terms of your personal brand, how you market yourself and the services you offer.
Helpful Tip
Don't forget to set up a business website for your freelance business. In our guide to what to do in between freelance projects, we outline a few handy platforms that'll help automate or elevate your website build.
Maybe you're a marketing consultant, and maybe a client asks you to handle their social media only; however, another client may request your full suite of services, from brand consulting to running paid campaigns and running partnerships with external agencies. You could accept both clients, and hone your skills in both areas, thereby having better offerings for the future!
The wonderful thing about freelancing is that networking can also happen effortlessly if you play your cards right. You may be looking for a client one day, but the next, a client will find you!
See one of our top freelancer guides for more on how to find more freelance clients today.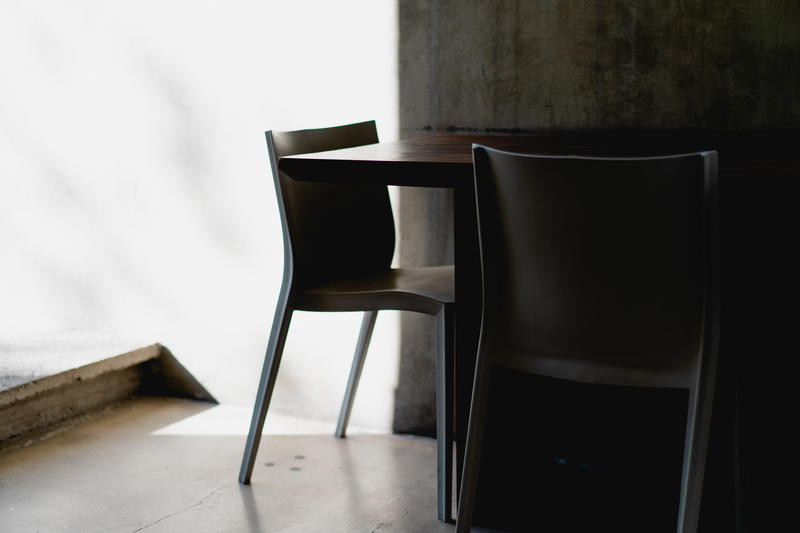 Pro: You can be REALLY proud of your freelance successes and business
One of the biggest take-home successes of starting your own freelance business is the pride and joy that you get from knowing you did everything yourself.
I saw a quote today that referenced full-time employees as being the 'passive income' of the presidents of big corporations. Well, we don't have to go that far in making the analogy, but when you work for yourself, every success is yours.
Did you find a new client? You did that. Did you double, or triple your revenue? You did that. Did you figure out a way for how to optimize business costs? You did that, all on your own.
When you freelance, you can have more pride in your work and take ownership for your successes. You also get to learn much more closely about how businesses are run, and who knows, maybe you'll be the one starting a company.
Con: Freelance taxes can be rather complicated and challenging
We aren't tax specialists, but there are a few things we know for sure: taxes when you're freelancing are less straightforward than when you work full-time.
In our guide to how to start freelancing full-time, we discuss this topic in more depth.
Basically, as a freelancer, you have to consider that your clients will send you checks or deposits for your work, without taxes taken out. You have to pay taxes later and declare all this income when tax time comes around.
It's different from working full-time because when you are a full-time employee (a W-2 worker in the US), your salary is deposited to you with state and federal taxes, along with deductions for insurance policies and retirement accounts like 401Ks. It's a lot easier to see what your "take-home pay" looks like.
If there had to be a bright side with this situation for freelancers, it's that as a freelancer, you can "write off" your business expenses, just as a larger company would do. If you have expenses that take your business where it has to go, such as a coworking space membership, a new laptop, all of your software, other productivity tools and any transport costs, you can deduct these from taxable income annually.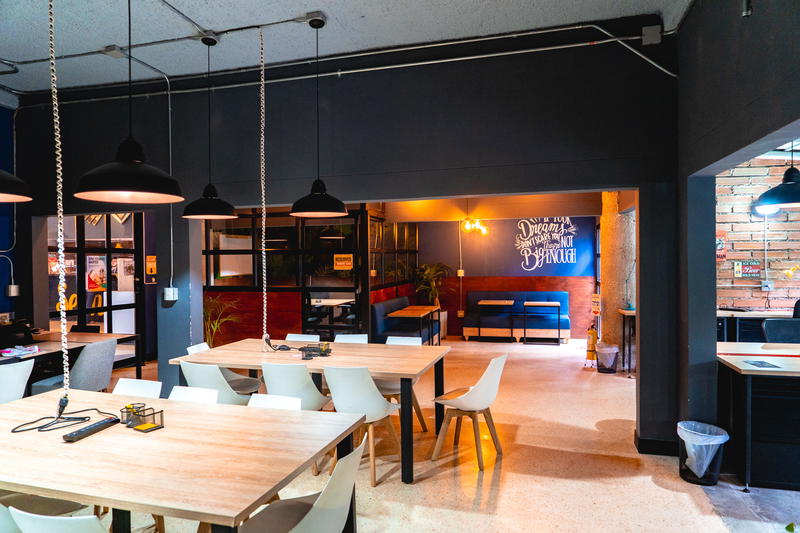 Con: There's no paid time off, so you have to build vacation into your annual income
We love time off, because we use it to travel and see the world, to all our favorite destinations around the world.
If you're freelancing, don't forget that something like paid time off (PTO) is a benefit built in to a full-time salary. Consider it how we talk about it here, when we answer the question of if working full-time is really better.
As a freelancer, you have to calculate if and when you want to take vacation, and if it will cut into your hours billed to clients or monthly retainers, depending on how you charge your time.
If working remotely and traveling is a possibility for you, then we recommend this, so that you can live in cities around the world that are set up as the best places for remote workers and professionals.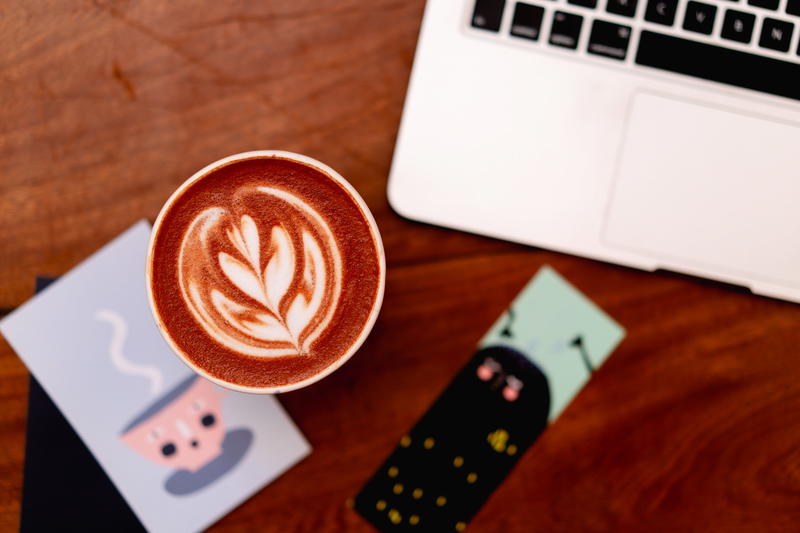 Con: You'll have to find your own insurance as a freelancer
As an American working for a small or large company, you may be blessed with a health, dental, vision, life and disability insurance offering from your employer as a set of benefits that come with the work you give to the company.
Many people take this for granted. I certainly did, having only known a work life as a full-time employee at a company in NYC.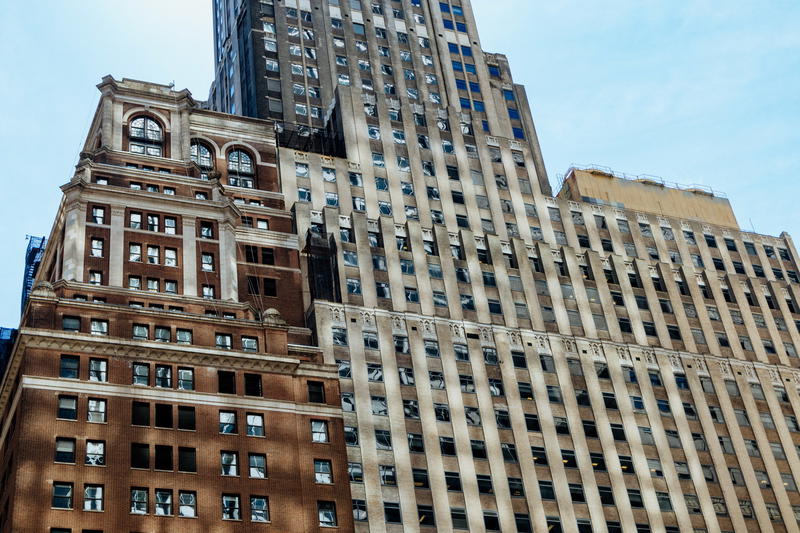 Once you start freelancing, there's no company to offer you your benefits package. It's quite the opposite, and as many Americans know, insurance, especially in the US, is no fun. There are so many types of plans to choose from and they all cost money.
The best you can do is choose a plan that's right for you based on advice from others. If you're working remotely and traveling as a freelancer, don't forget to pick up some travel insurance from a provider like World Nomads.
Con: You have to be prepared when a freelance client doesn't renew a contract
In the past year, I cycled through four clients who, one after another, terminated my contract with around 30 days notice, making each working relationship last only three months.
As a freelancer, it goes without saying that every client is temporary and may not last forever. In fact, a good attitude is to be thankful and grateful every time a client does renew a contract or ask for repeat work!
For these reasons, it is crucial as a freelancer to always be on the hunt for more opportunities. It's tiring, but it's the reason that freelancing comes with all the "pros" listed above.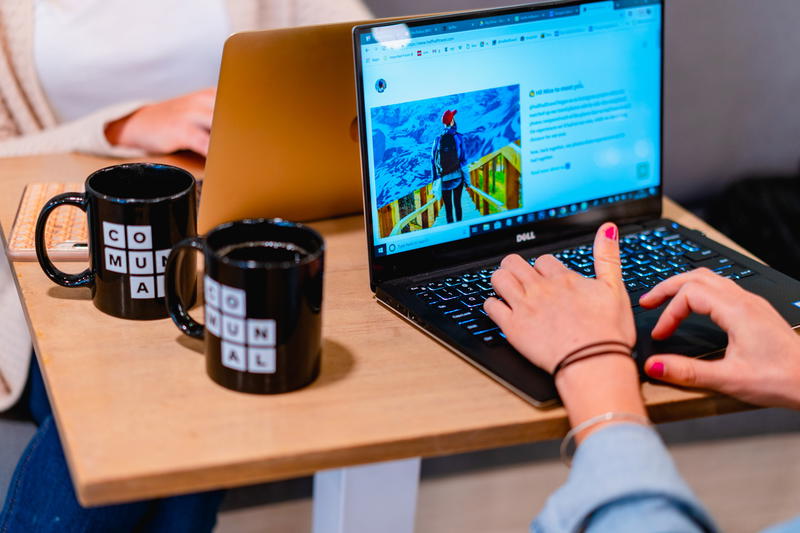 Con: You might have busy months, and then slow months, when freelancing
Last year in June, I had one of my slowest months ever since leaving my full-time job to pursue freelancing.
I was ready for it, because I saw it coming, luckily. What made up for it was the busiest October I had ever had in my professional freelancing career, juggling multiple freelance contracts, part-time and one-off clients during my workdays and even weekends.
For this reason, it pays to know what to do in between freelance projects and client contracts. If you can use slow months to your benefit, taking the time to market yourself better and brush up on professional skills, you'll be ready when those busy months pull through.
Con: Freelancers have to be their own best advocates and market themselves
As a freelancer, you are your own best voice. If you feel that your client is being too demanding, you have to carefully deal with the situation so as to not lose trust.
If you feel that a contract freelance job is not what you expected or if you feel that you will not be able to deliver quality work, you also have to speak up and advocate for yourself. There are responsible ways to fire a client, so keep that in mind.
You also have to market yourself. It can feel like a constant job search, what with networking to make connections, applying for opportunities that could pan out, and being rejected.
It can be a stark difference to working full-time for a corporation or small company.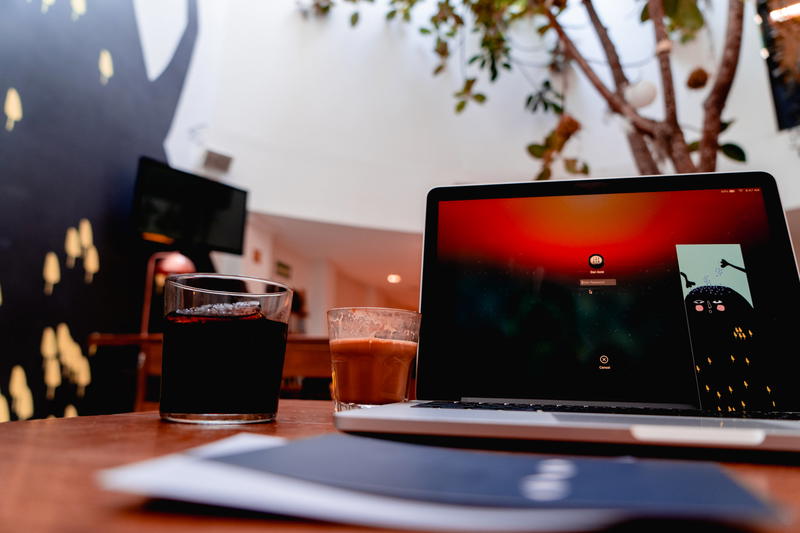 Con: Some clients may pay late, and you may have to chase after slow-paying clients
We have a lot to say about clients who pay late, but some do pay early!
One of the biggest differences between freelancing and working full-time is that when you work full-time, your pay comes, as expected, either twice a month or every other week. If you didn't get paid on those expected dates, it would be really strange, right?
With freelancing, you have to set your own payment terms and be ready to stand up for yourself when a client has limited cash flow, internal delays, issues or problems to work out.
For example, a client who has agreed to your net-15 payment term may say their accounting team has been out of office and you have to wait another week.
Or, a client may say they've had low sales and are delaying payments for an entire month to all freelancers.
The closest I came to chasing after a client was when a client had not paid by the payment date and their accounting staff took ages to answer me.
I finally asked around by staying connected to other professionals in my network and got some advice from fellow freelancers for what to do! Everyone was really helpful in one of my Slack networks, and I got the payment ordeal sorted out within a few days by being persistent and professional.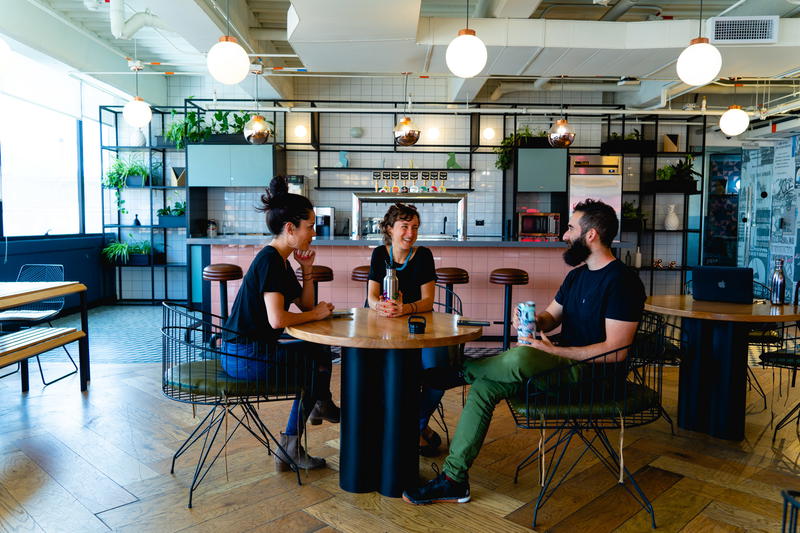 How to know if freelancing is right for you
As you can see, there are so many things to consider when starting to freelance with a new business. Whether you think the cons outweigh the pros or the pros outweigh the cons, freelancing is a great way to rethink how we all offer our skills as professionals, and for some, freelancing can be wildly successful.
We hope you'll check out more of our freelancing tips in our freelance best practices section.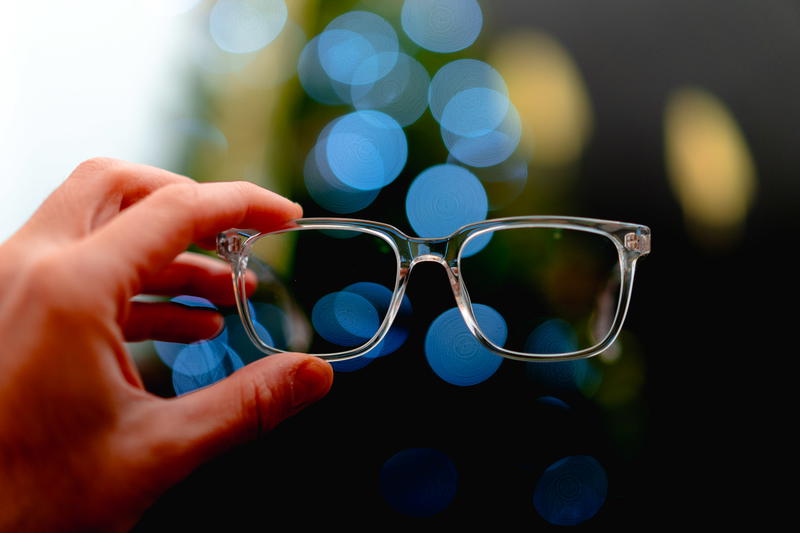 Enjoyed our article?
Consider supporting us! We're a 2-person team (learn more about us here) and your support enables us to create quality content. Thank you!