Best Amazon Prime Day Deals For Travelers
Written by Dan
•
Updated on September 24th, 2023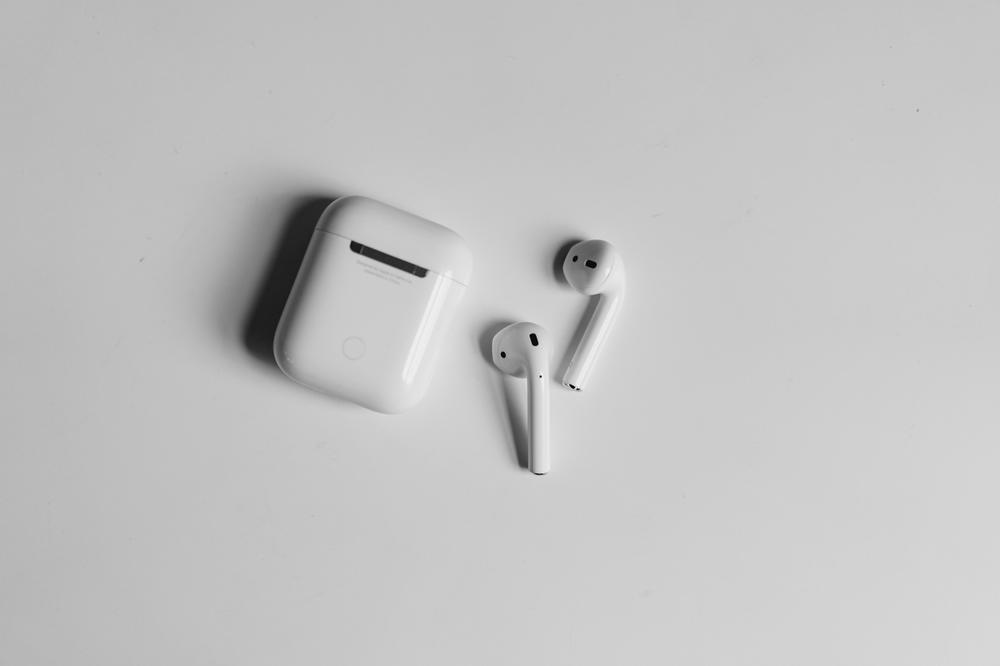 Are there Amazon Prime Day deals for travelers? Check our list of sales for travel products on Amazon Prime during Amazon Prime Day 2023.
This article may contain affiliate links. We earn a small commissions when you purchase via those links — and it's free for you. It's only us (Becca & Dan) working on this website, so we value your support! Read our privacy policy and learn more about us.
Table of contents
Close table of contents
Now that Amazon Prime Day is back in 2023, we're excited to plan and predict what some of the best deals are for travelers. We won't know the deals until Prime Day actually happens, but we're going to make our best predictions and share some of our favorite travel products from Amazon.
Working from home? Check out our Amazon Prime Day deals for work from home professionals.
When is Amazon Prime Day?
In 2023, Amazon Prime Day is October 10th and 11th. Amazon has some great deals that you can check out from their landing page.
Top Amazon Prime Deals
We'll try our best to update this Amazon Prime deal list as fast as possible as we see the best deals for things to buy related to travel. We hope that you find some new interesting products that will help you travel better!
Get 10% back when shopping with the Amazon Credit Card. Check out those deals with this link. I have this card and even the 5% back on non Prime Day purchases has been helpful!
Headphones
Amazon Products
Anything that Amazon sells will most likely be for sale on Prime Day. Amazon's product staples, like the Kindle and other AmazonBasics-branded products are among some of the best things you can pick up for upcoming travel.
Amazon Kindle
The Amazon Kindle is a must for anyone who likes to read. We've totally been on long plane and bus rides with a dead phone and nothing to do. The airline magazine gets boring pretty fast, and it was a bit of an issue that we didn't actually have anything to read.
The Kindle Paperwhite is super small (and apparently waterproof now, too!) and lightweight, and you can store some of your favorite books on it. The regular Kindle is more affordable, and it offers everything that the Paperwhite does, without some of the external hardware features.
For travelers who have a homebase, Amazon Prime is a must. We've really gotten the most out of our Prime membership by ordering some last-minute travel items and ensuring that we get them shipped fast.
We've also used Amazon Prime Video to watch and download shows for some long travel days. Well, we've watched those videos until our phones died, then we wished we had a Kindle to share!
Included with the Amazon Prime membership is access to Prime Photos. I love talking about Prime Photos because I enjoy photography and photo storage. You can use your membership to store all of your travel photos, completely for free.
With a Prime membership, you may also get additional deals during Prime Day. Leading up to Prime Day, when you shop at Whole Foods, you may get a discount to use. This is one of our favorite perks, because we're always shopping for groceries!
We actually don't watch too much TV while we're home. When we travel, we sometimes will watch TV if our accommodation has a TV for us to use. We'll watch something if we have some bad weather, or sometimes if we need some time to relax after going on an adventure all day.
The Amazon Fire TV Stick is a great product to have with you if you want to bring some of your favorite streaming services with you while you travel. You can stream Amazon Video, HBO, Disney+, Netflix and more. Basically, you plug the device into the TV's HDMI port and then you can control everything with the remote. It's small and really easy to travel with, making it a great portable tech product.
We currently live in a small apartment and don't have too much space to look after. If we had a bigger house and weren't able to see every room at once (like we can now), something like the Blink Mini would help us feel safer. When we travel, we lock our doors and wish for the best. With something like the Blink Mini, you can keep tabs on your home while you're not there!
AmazonBasics good finds
Amazon has a strategy in which they find useful products, and incorporate their process onto them. The products will have the Amazon logo, but they'll usually be supported by Amazon's warranty and return policy. You'll also almost always be able to guarantee that these items will be covered with free 2-day shipping. I've listed some of my favorite AmazonBasics products below:
Travel Pillows
Here is a roundup of everything else we found that will likely have good discount deals on Amazon Prime Day. I'm listing a few examples of how we'd use the items below, for travel!
Becca wouldn't be able to travel without this travel pillow. It's the only way she's able to sleep on long flights and bus rides. I'm a lost cause for trying to sleep on flights and bus rides. I've tried every pillow and nothing seems to work for me. Oh well!
When you're not using it for a transit pillow, you can also use it as a sleeping pillow in a pinch, if you need one at your accommodation. It comes with a protective sleeve so when you're not using it, it stays nice and clean.
I've totally borrowed Becca's Cabeau travel pillow to use on a couch for a nap once or twice. We also used this pillow when we had an overnight layover in Lisbon. Did you know that they have sleep pods in the Lisbon Airport Lounge? (It's amazing.)
I've heard good things about the J-Pillow, but never actually used it in practice. It is one of the most affordable options for travel pillows out there, and also one of the most highly-rated.
Ostrich pillow
File the Ostrich pillows in the category of, "I've heard good things about these pillows, but never actually tried them." Like I mentioned before, I learned over the years that travel pillows aren't for me, but I hope they're an asset for you.
The Ostrich pillows offer an interesting take on how to be comfortable during long flights. Their original design wraps your entire head in a pillow and has a place to put your hands while you're laying on a surface. This is nice because you'll be able to rest on the tray table on your flight, if you're flexible and if no one yells at you.
If you really need to sleep anywhere, the Ostrich pillow will be a convenient and flexible option for attempting to sleep in random places. I will say, you're probably going to get some interesting looks while using this pillow in public, but it doesn't matter.
Ostrich offers a second, somewhat-more-traditional option for travel pillows. Aside from having the pillow around your neck, this option wraps around your head. Think of it like a padded headband. I think this is great for leaning against the window if you sit in the window seat on a long flight.
Travel Bluetooth Noise canceling Headphones
Headphones have been an extremely critical part of my travel since getting my first pair of good noise-canceling headphones in 2018. Before that, I would use a cheap pair of earbuds that sounded kind of bad and blocked out no noise at all. These are bad for your ears and they also break all the time.
I actually don't mind the noise of an airplane rumble, or cafe noises. In fact, I quite like the "white noise" sound of cafes! I do have an issue with people talking loudly or listening to voices while I am trying to write, or work, sometimes.
My soundproof headphones have allowed me to focus on work while I travel, and also have helped me block out noises that I'd rather not hear.
Recently, Bose and Sony have come out with newer models of their flagship noise-canceling headphones. That means that some of their older versions are discounted. Check out my top picks for noise-canceling soundproof headphones.
Apple Deals
I'm committed to the Apple Ecosystem. I have a MacBook Pro, iPad and an iPhone. While I was traveling, I really wanted an Apple Watch, in order to be able to provide easy navigation directions on my wrist without needing to take my phone out. It's also a great motivator for making sure you get enough steps throughout the day. Apple products rarely go on sale, so when they do, it's a good idea to get something that you've been thinking about buying. Here are some of my top Apple picks for Amazon Prime Day.
For traveling, the MacBook Air is one of the best laptops that you can have. It's a great size and one of the lightest laptops that Apple makes. It doesn't have the full power like a MacBook Pro has, but it has enough for most working situations.
Apple Watch
Like I mentioned above, an Apple Watch can help you out while you travel. Sometimes I want to be able to navigate a city, but I don't feel comfortable having my phone out in public. The Apple Watch has a great solution for this, by being able to display your navigation on your wrist.
There are plenty more features that make the Apple Watch great, and I won't get into them here. Check them out on Amazon to see!
iPad
Apple makes three different iPads. There is the original iPad (I have this one!), the iPad Air and the iPad Pro. The nuances of each version can be justified by the prices and their features. The original iPad is the most affordable option, but lacks screen quality and Apple Pencil 2 support. The iPad Air has a better screen, but doesn't have the top-of-the line specs like the iPad Pro does. The iPad Pro is the most expensive model and has the upgrade options for the largest amount of storage, as well as the largest physical size.
The iPad is the perfect travel companion if you don't want to bring your laptop with you. It's light, fits into a lot of different luggage bags and allows you to do work on the go. It can act as a media center for you during long travel days. I've had some flights on which there was no in-flight entertainment (it's rough!). An iPad would make those types of flights more enjoyable and bearable.
In September, along with the Apple Watch updates, Apple also released new versions of the iPads. It's likely that iPads will see a discount during Amazon Prime Day.
AirPods and AirPods Pro
AirPods have changed Becca's work from home life in becoming her go-to wireless Bluetooth headphones for when she is taking a quick meeting or hopping on a quick call for work, with her iPhone. So, it's pretty exciting to see some Amazon Prime Day Deals for the AirPods and AirPods Pro.
What's the difference between the AirPods original model and the newer AirPods Pro? It mainly comes down to the customizable fit of the AirPods Pro, versus the universal fit into the user's ear with the original AirPods and the AirPods with the wireless charging case. The other main difference in the AirPods Pro is that they're sweat and water resistant. That would've been helpful when Becca dropped hers in some water — oops.
Travel Electronics and Storage
We've listed some of our favorite electronics that can help you travel better and more efficiently.
I use my power bank from Anker all the time, even when I'm not traveling! When I'm out shooting photos, I'll bring along my power bank to charge up my camera when I'm not using it. I also updated my cell phone recently. Before I upgraded, my battery was only charging to about 75% capacity, which made it drain fairly quickly. The Anker power bank was a life-saver in keeping my phone charged.
For travel, a power bank is a no-brainer. You can use it in so many different ways. My favorite way is to not plug your phone (or something else) directly into a foreign outlet. I've heard horror stories of people plugging their phones into foreign outlets, and they had bad voltage converters and their phones fried! There are ways to prevent this, like checking your connections, converters and cables, but still — why risk it?
A micro SD card is perfect for expanding the storage on a cell phone. If you have a Nintendo Switch, you can use a micro SD card to expand the storage and store additional games on the card. If you have a GoPro, a micro SD card can be used to store all of your photos and videos. 256GB is a huge amount of space!
The Samsung Galaxy is one of the best Android powered phones that you can find. It's unlocked, so you can put any SIM card in and not worried about being attached to a carrier. If you're traveling internationally, the S20 will allow you to get a local SIM card and starting using cheaper local data than a US-based plan. The camera on the Samsung Galaxy is amazing. You won't need to travel with a camera if you use the camera from this phone!
The Google Pixel phones have been indispensable in allowing us to work remotely and travel, while having unlocked phones that take amazing photos and work great. This is one of the best choices for travel phones, especially for phones that unlock easily when you're traveling outside the country and abroad.
We have no complaints about using our Google Pixel phones for months, from using our remote work and travel apps on them, to using the phone for photography and video. The Pixel phones are good for travel because you can hook up Google Fi and get LTE service all around the world (where it exists). This is a whole separate story, but thanks to using the Google Pixel, we've been able to enjoy travels and stay connected like ever before while we're on our workations (a workation is a work vacation).
Now that Google came out with the Pixel, we can't wait to see all of the new and updated tech specs, software improvements and efficiencies that will make this one of the best phones for working remotely and traveling on your next workation anywhere.
If you'll be traveling, investing in a portable hard drive for all your remote work needs is going to be key. This portable hard drive is good for travel, and it's bigger than most laptop hard drives; in fact, it's bigger than mine! In terms of speed, it's so fast that you can work directly from the drive. For anyone who has ever dealt with a slow hard drive, you know that this is a key factor in your purchasing decision. As a bonus, you can use your Backblaze account to backup the drive while it's connected.
Another good usage of a portable hard drive as big as the SanDisk 2TB is that it's good for keeping files that you don't need frequently. It's a solid bet if you have a laptop with a smaller hard drive — this kind of portable hard drive will help you easily access files at an excellent speed so that you don't lose time while working.
Using a LaCie Rugged 2TB External hard drive will get you lightning speed in withdrawing old files and storing all the files you need. The LaCie external hard drives are ideal for anyone who will be traveling and will need dependable access to all files on a speedy and easy-to-use external hard drive for use with a laptop. You can work directly from this external hard drive because it has a fast speed and won't slow you down while you work.
Some differences between the LaCie Rugged 2TB and the SanDisk 2TB portable hard drive is that it's a bit more affordable, at a lower price point. I've had this hard drive since 2016 and it's been a great asset for storing my travel photos. I'm easily able to pack it for a trip and also use it at home. I've also met other travelers and people who work remotely who count on a portable external hard drive like the LaCie for storing files in a way that they trust.
Get the Lacie Rugged Hard Drive
Everything else for Amazon Prime Day Travel Deals
Before I started traveling full-time in 2016, I set out to find the best boxers for travel. Because I was packing light, I didn't want to pack 20 pairs of boxers. My research led me to the ExOfficio products. I still wear them, while I'm at home. They're very comfortable and durable. I now have about eight pairs that I cycle in and out throughout the week, in between laundry days.
After four years of use, I believe I only retired 2 pairs. After a lot of use, the elastic starts to wear down. For most people, the life span of these will greatly exceed that.
I recommended the packing cubes from AmazonBasics above. I also recommend these packing cubes from eBags. If you can tell, I really like packing cubes. I like how everything can be neatly organized and used in multiple ways. Packing cubes for travel also save a lot of space in your bag, though this is up for debate with people who like to roll their clothes. Well, I've sometimes rolled my clothes and placed them in the packing cubes. So, there's an answer for everything.
With these packing cubes, you can split up your clothes into the various sizes that you get.
Small packing cube: Socks and underwear.
Medium packing cube: T-shirts.
Large packing cube: Shorts, jeans and pants.
XL packing cube: Jackets.
Sometimes, I've designated the long packing cubes to be used for shoes and sandals, but depending on the type of type that I was taking with me on my trip.
Around the house when you aren't traveling, packing cubes pack themselves up neatly and in compact ways. You can pack all of the packing cubes into the other packing cubes! This is what we do, in order to have all our travel products in one spot and ready to go, when we get ready to pack for an upcoming trip.