Things to Do in Jurmala
Updated on September 6th, 2023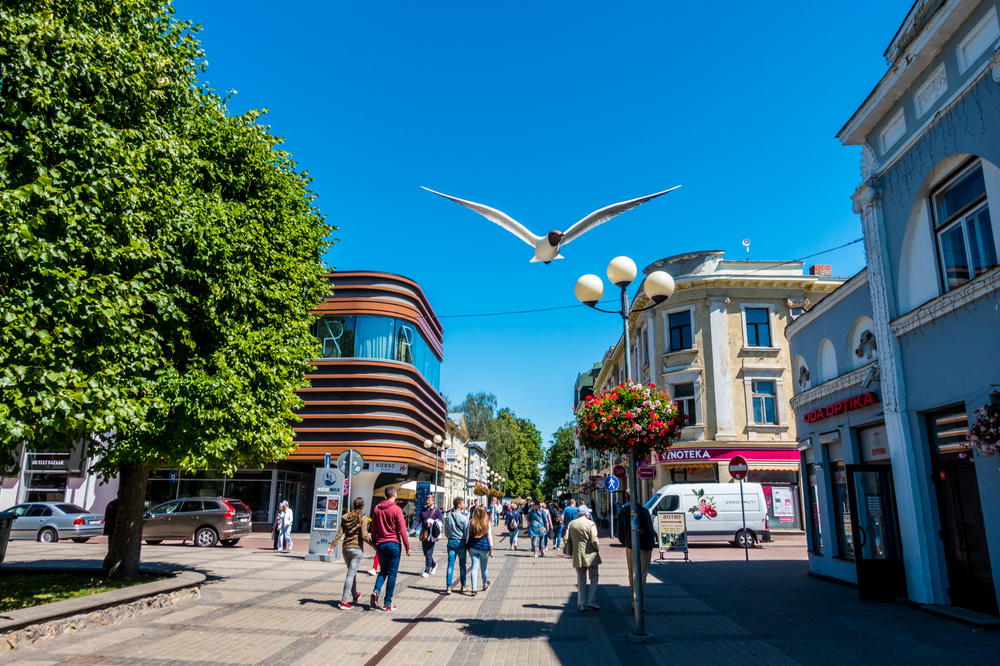 We had some ideas of what we wanted to see in Latvia, but we were not sure how. We were lucky to have the chance to see some off-the-beaten path spots near the Jūrmala resort town on the Latvian coast, with a guided tour!
This article may contain affiliate links. We earn a small commissions when you purchase via those links — and it's free for you. It's only us (Becca & Dan) working on this website, so we value your support! Read our privacy policy and learn more about us.
Table of contents
Close table of contents
Interesting places to see in Latvia
It can be a little overwhelming to get to a new country, settle down for a few days in the biggest city and then figure out what more you can see. For us, we had some ideas of what we wanted to see in Latvia, but we were not sure how. A guided tour with Traveller Tours brought us to some spots that surprised us, and they were all pretty close to Riga.
From Riga, the coastal town of Jūrmala is well-known, and not far at all. It's 23 miles (38 km) from the city! We could have visited on our own, going by train, minibus or taxi, but we put these ideas on the back burner until we found the Exploring the Jurmala Hidden Wonders Tour. This day trip with a local guide shows visitors to places in addition to Jūrmala itself. We weren't familiar with any of the places on the itinerary, but we set out for a day of adventure!
We met up with Anna, our local Latvian guide, in the Riga downtown area and left for a drive to the coastal region. Our first stop was through a wooded back road that led to the shores of a river. Anna said we were going to a giant sand dune. A sand dune? In Latvia?
Climbing the Priedaines Baltā Kāpa (White Dune)
Sure enough, after walking along a path, we saw a huge white sand dune, the Priedaines Baltā Kāpa (White Dune). Did you know that "balta" means white in Latvian?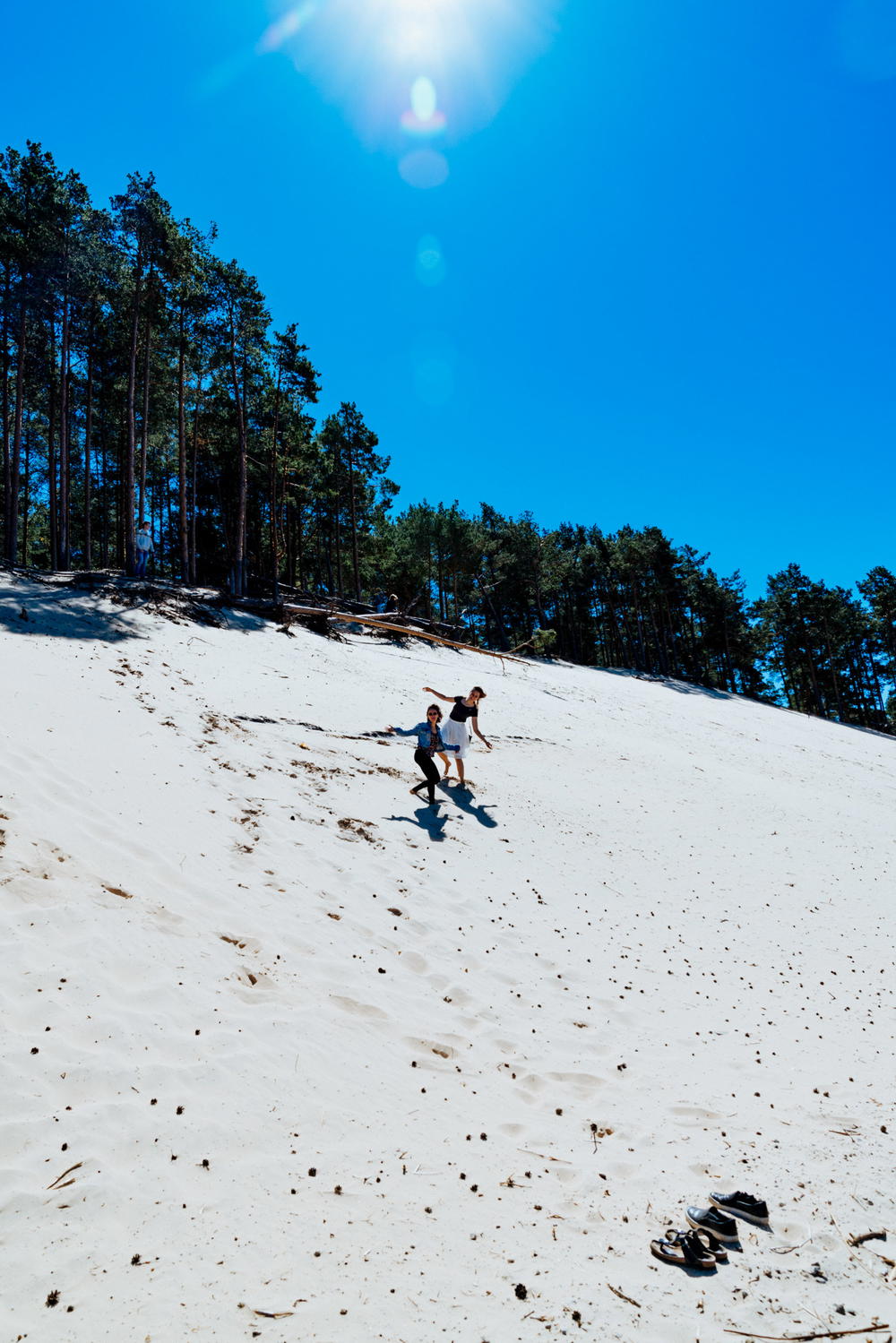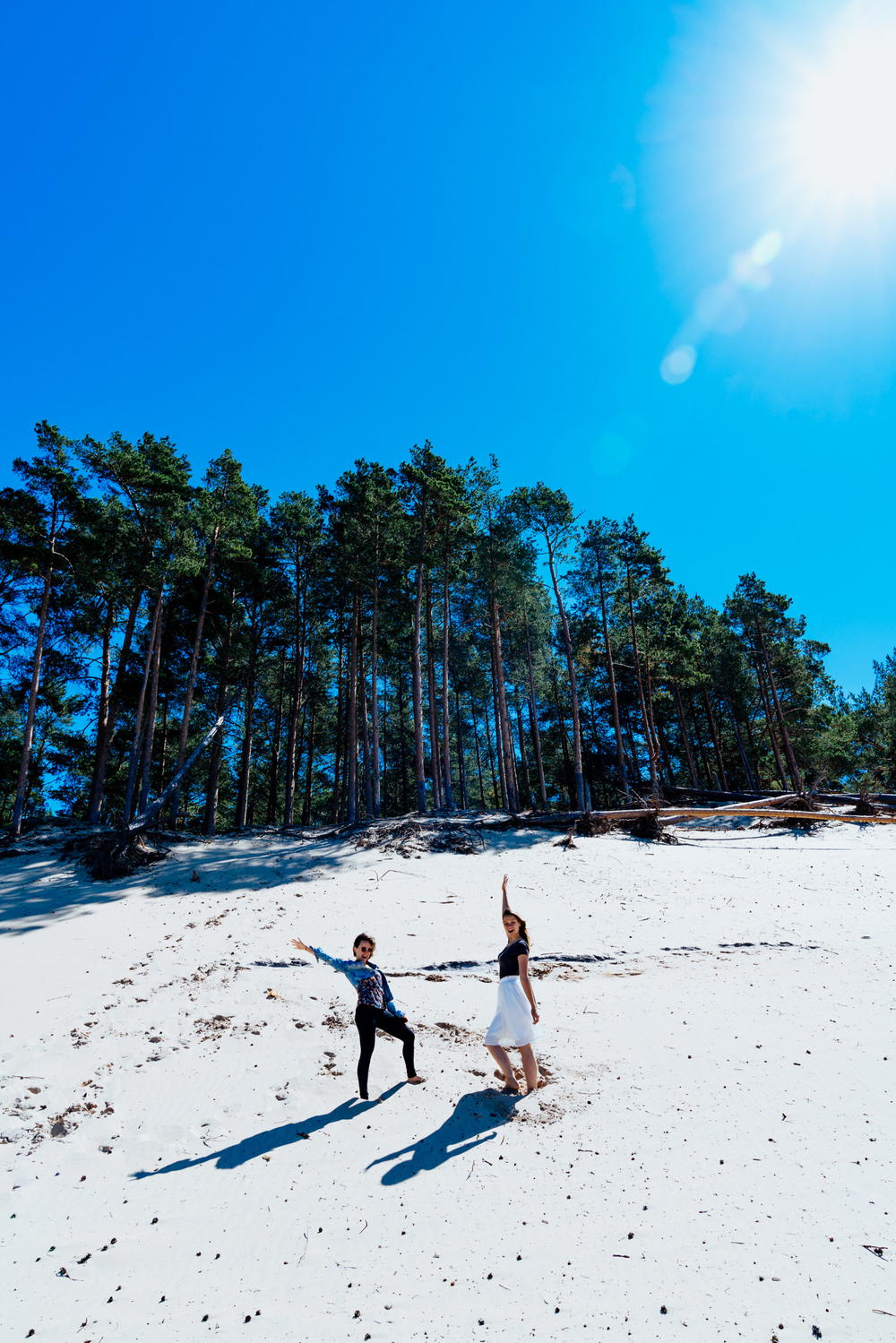 We all climbed the sand dune, which is so interestingly located right next to the forest that covers so much of Latvia, and we had to climb with both our hands and feet because it was so steep. This was a cool natural landmark to see, and we had no idea that it existed.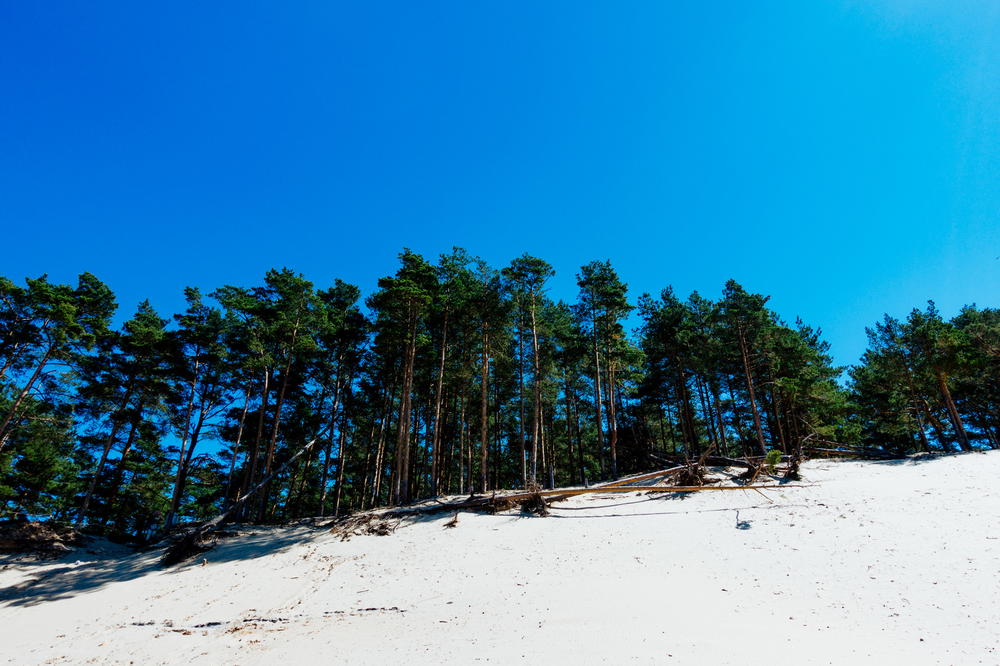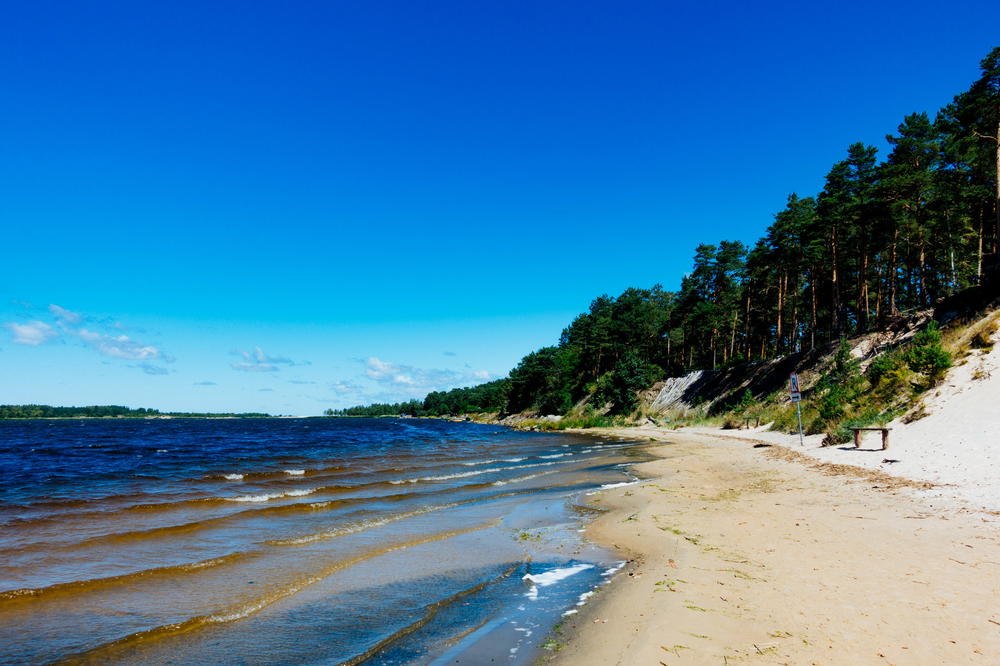 Fisherman homes at Jurmala Open Air Museum
Next, we took a short drive to the Jurmala Open Air Museum, which is like a peek into old fisherman houses from the past. The fisherman livelihood is a significant part of Latvian heritage and culture, so we were glad to have a glimpse into this side of Latvia's coastal region.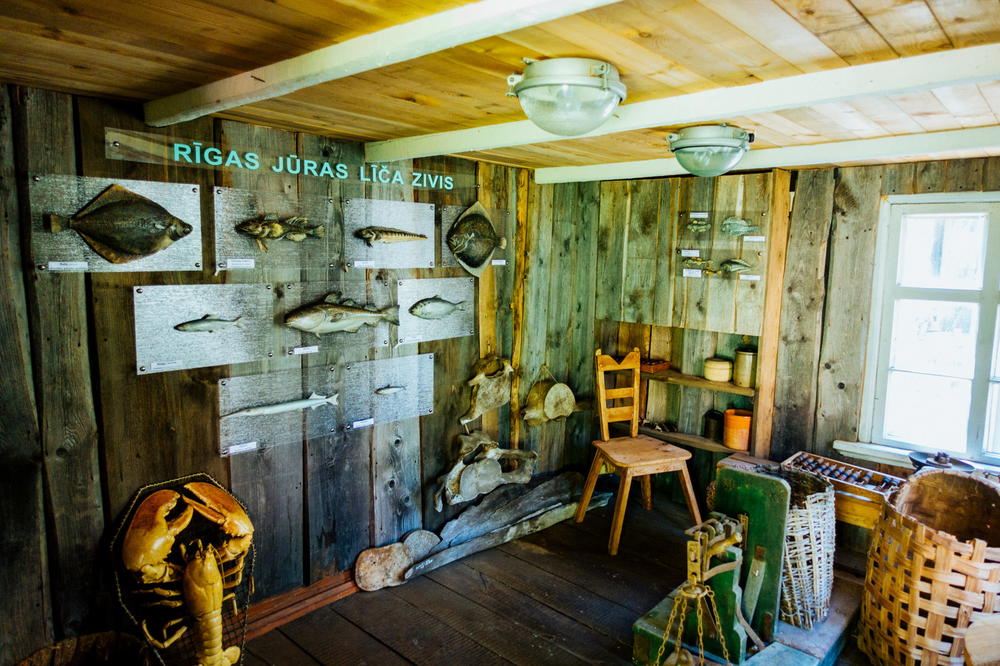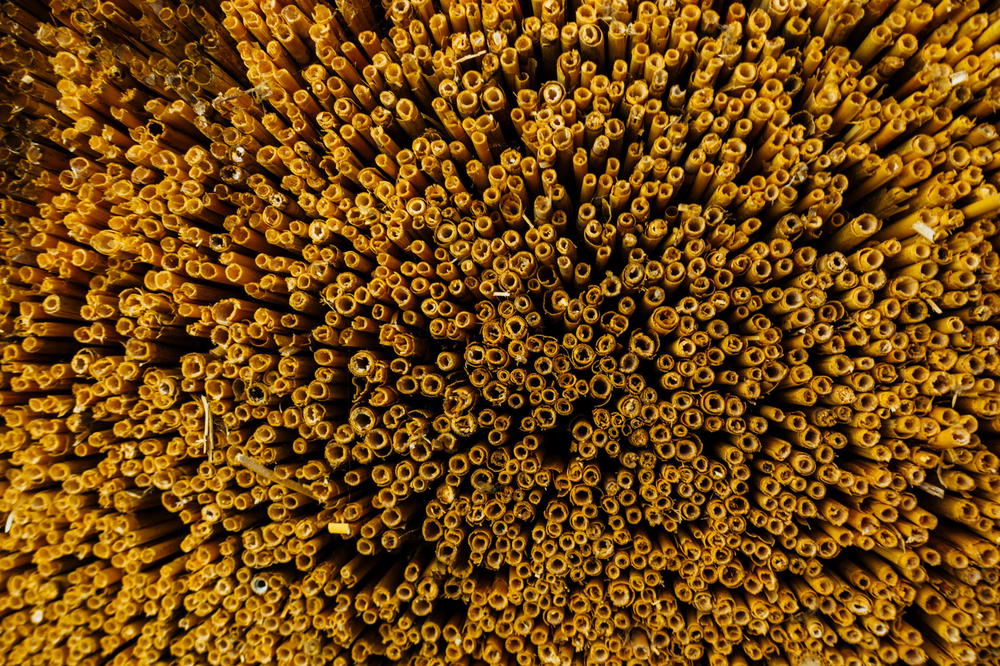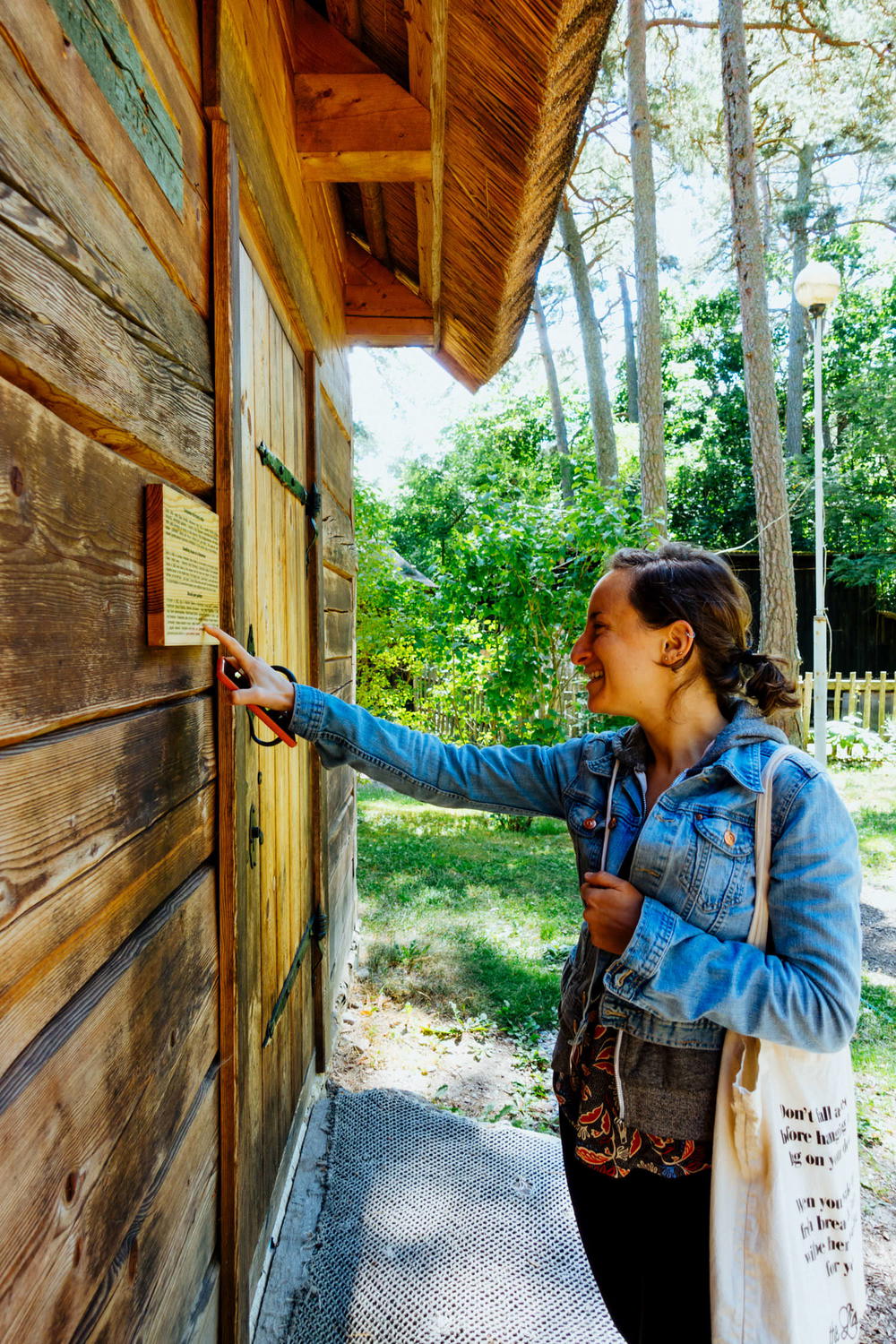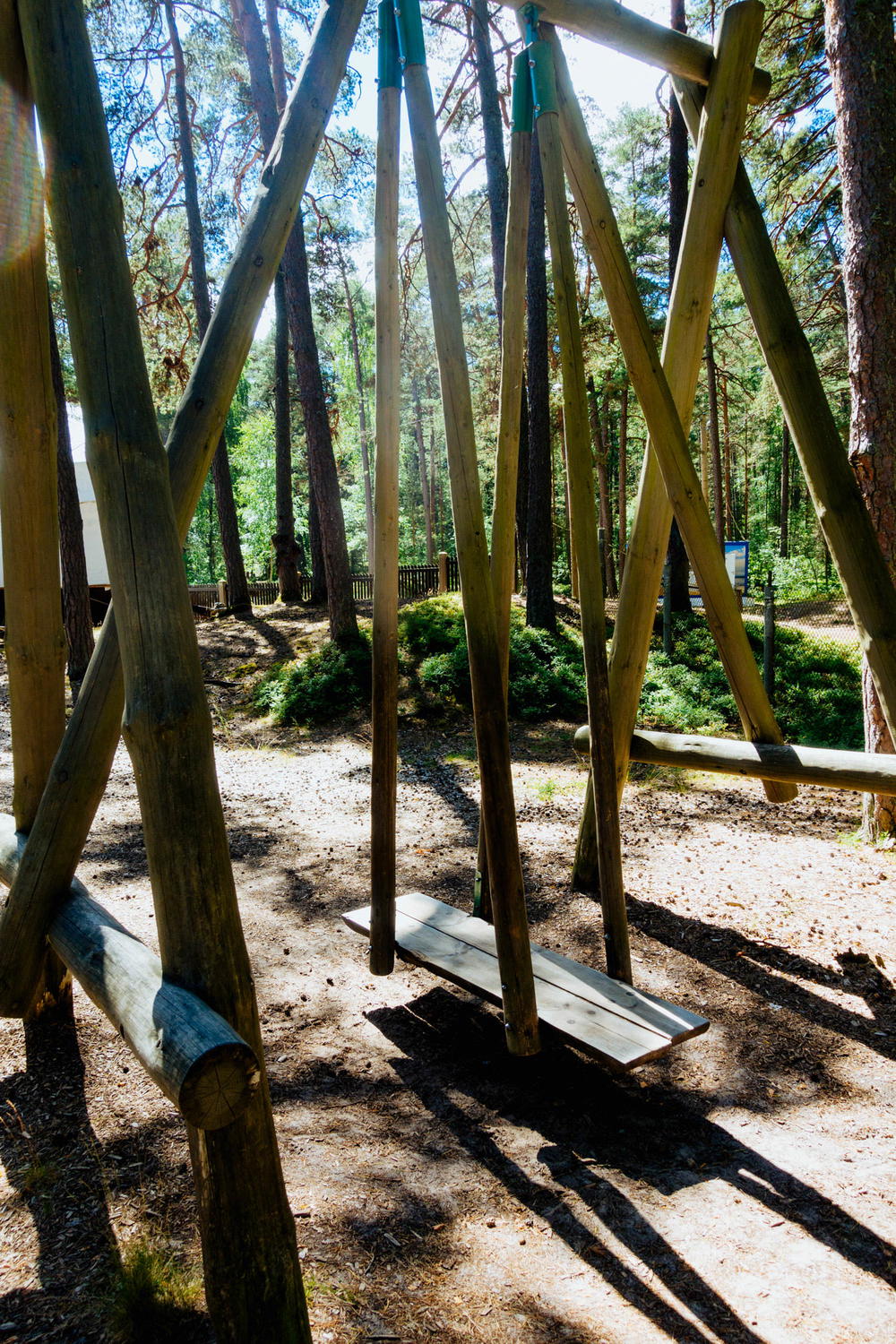 Jūrmala's historic wooden homes
Our third stop was the Jūrmala town itself, which is home to many beautiful wooden Victorian-era homes. These quaint houses came to be during the mid-nineteenth century, when people from across the Baltic region started coming to Jūrmala to spend their summer vacations.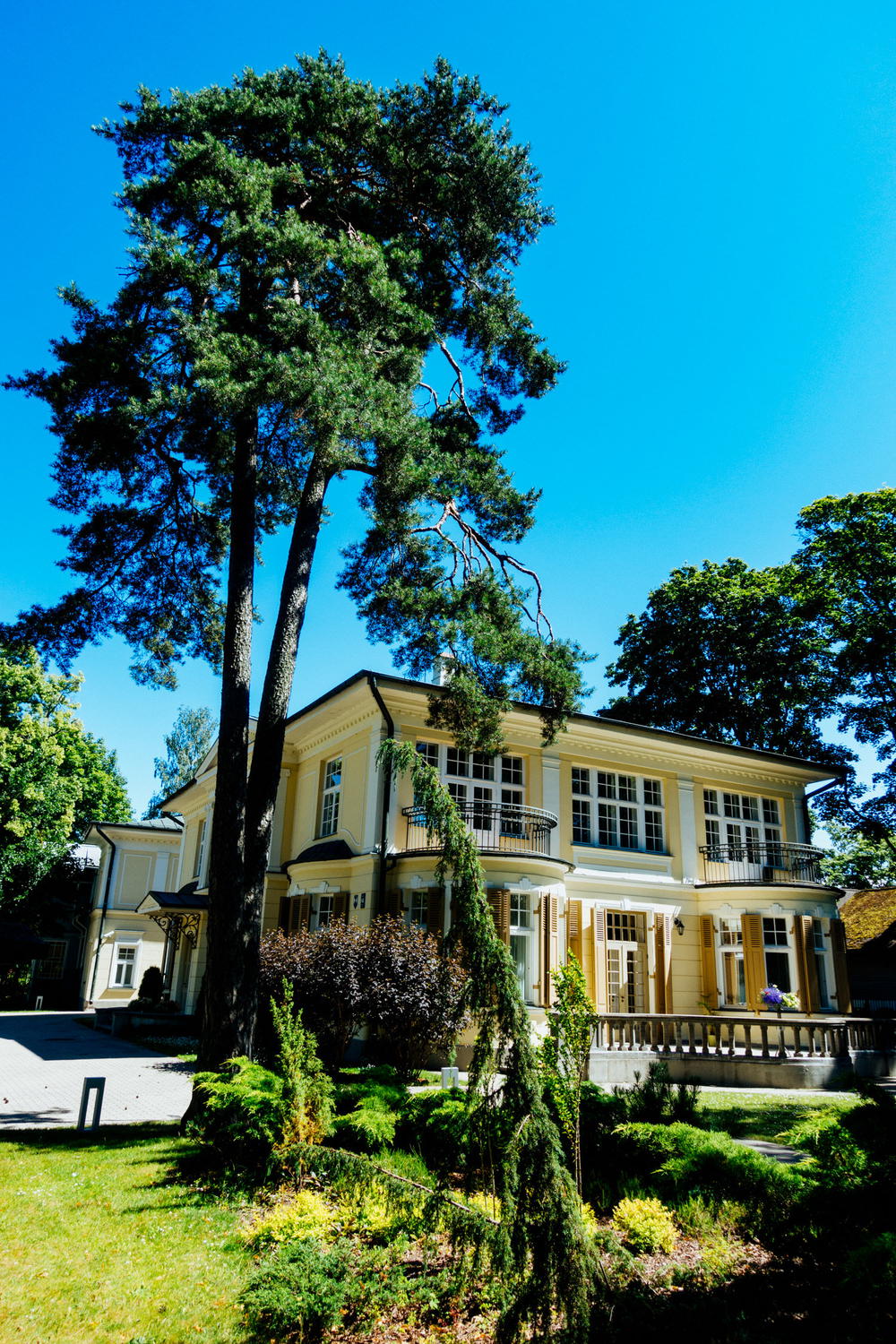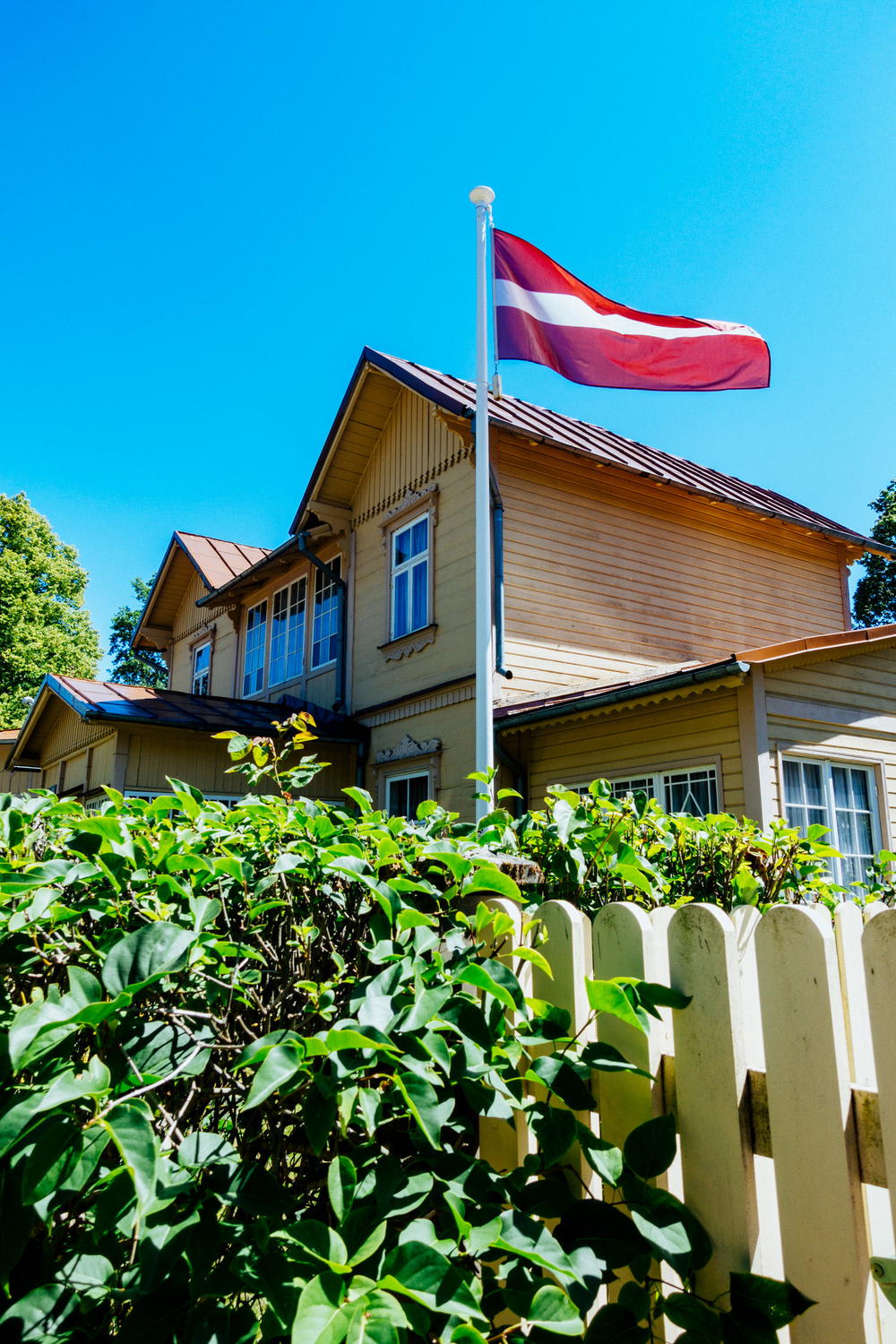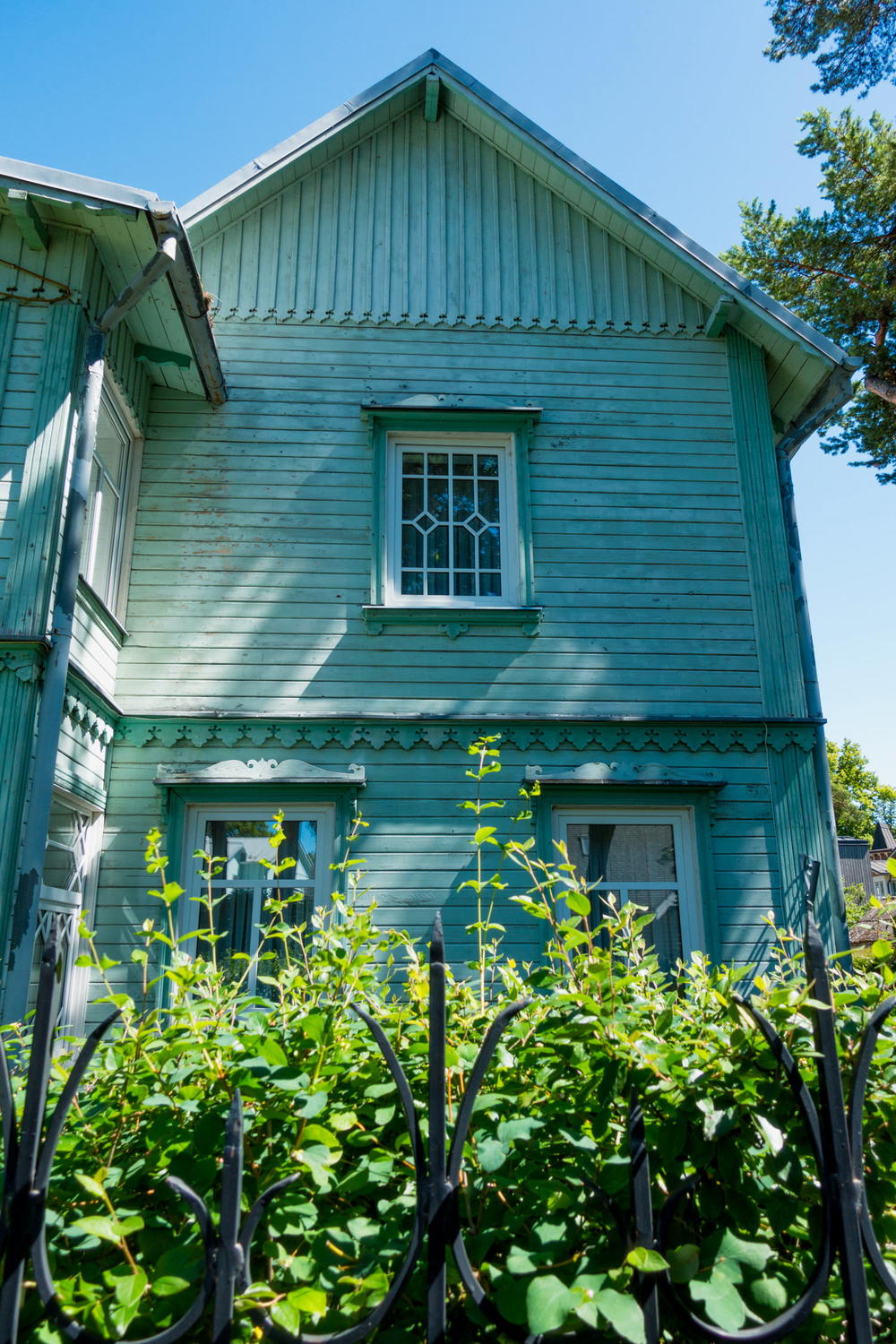 The collection of homes is recognized as a heritage site and serve as the main attraction of Jūrmala in addition to its beach. No visit to Jūrmala would be complete without a stroll on the commercial strip of Jomas Street, so we made sure to take a walk there and see what it was all about.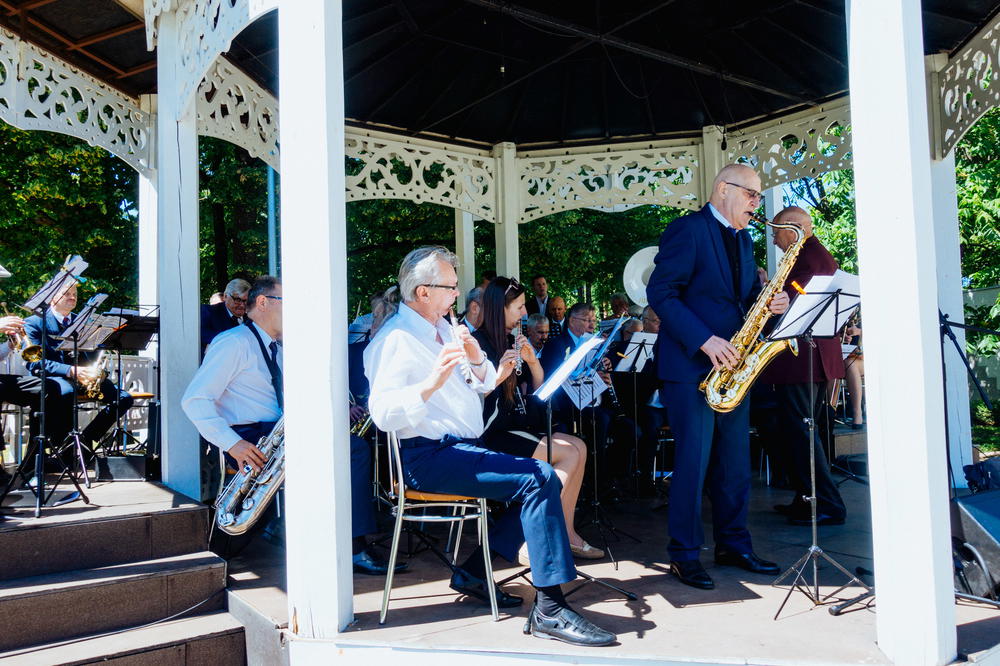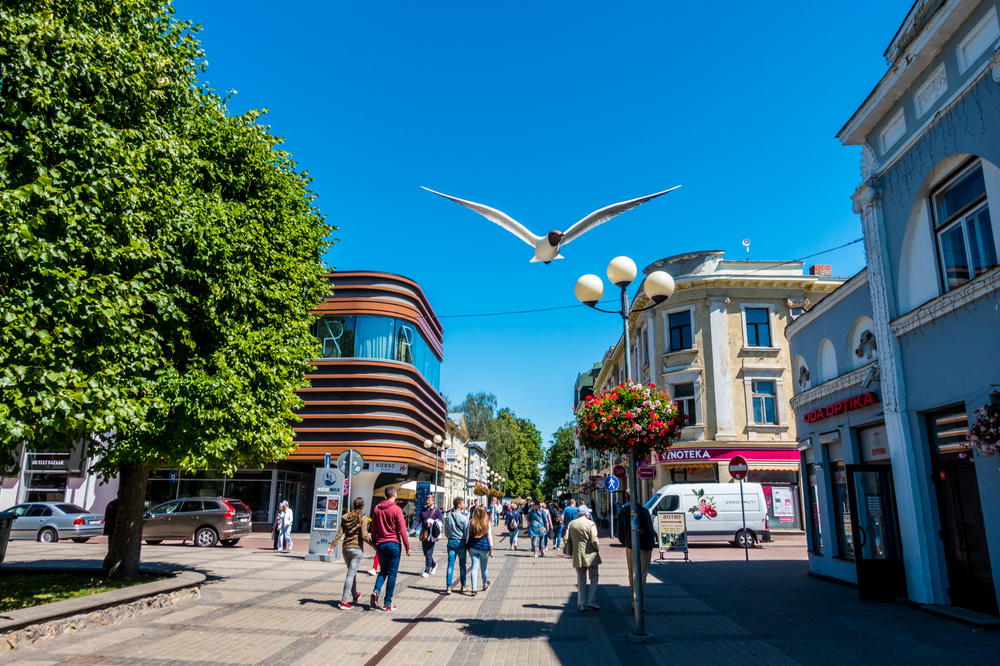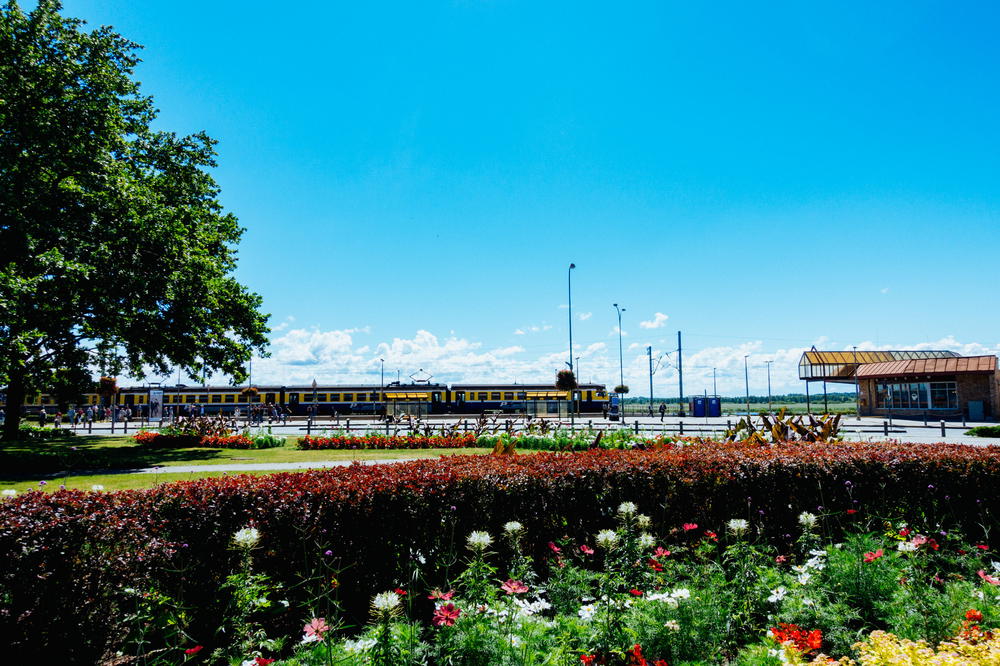 A Soviet sanatorium?
Our tour went further into the off-the-beaten track locations that we never could have found on our own. We stopped by the semi-deserted former sanatorium (and now rehabilitation facility) complex called Jantarnij Bereg, which was like a blast to a rather-Soviet past.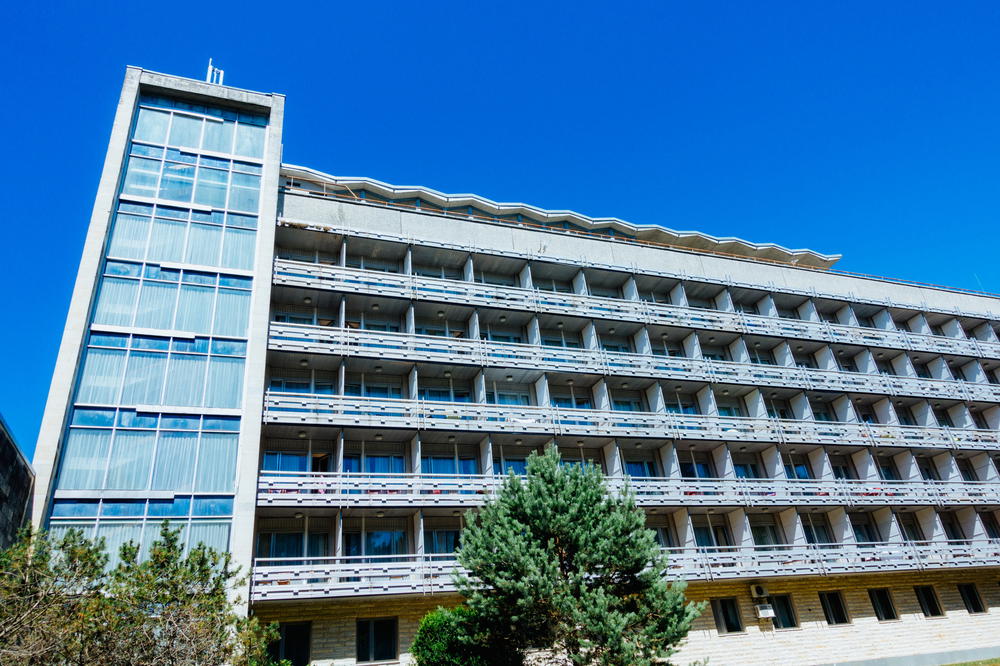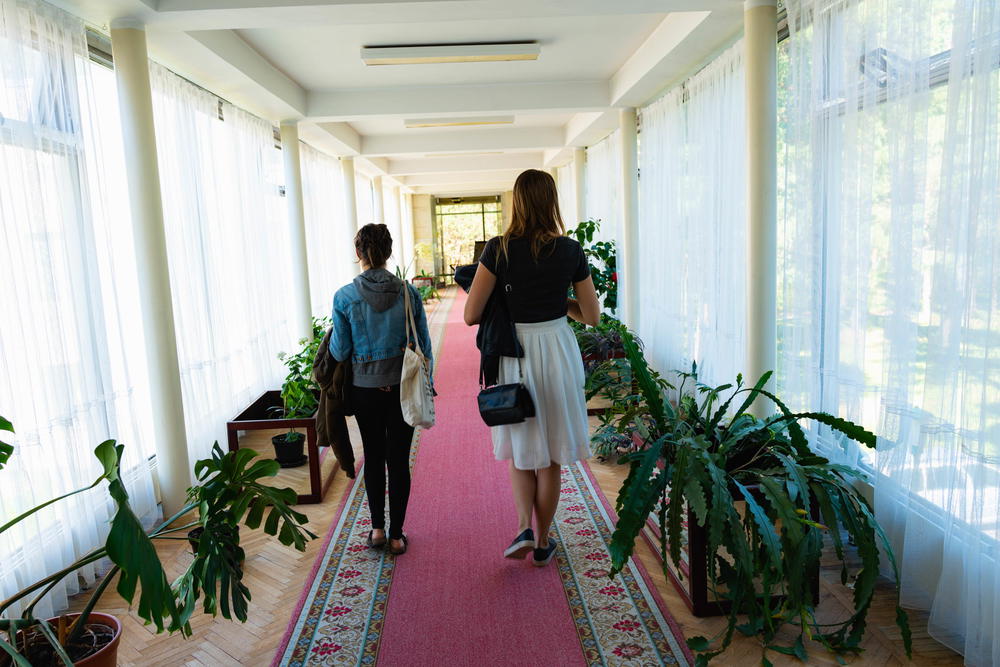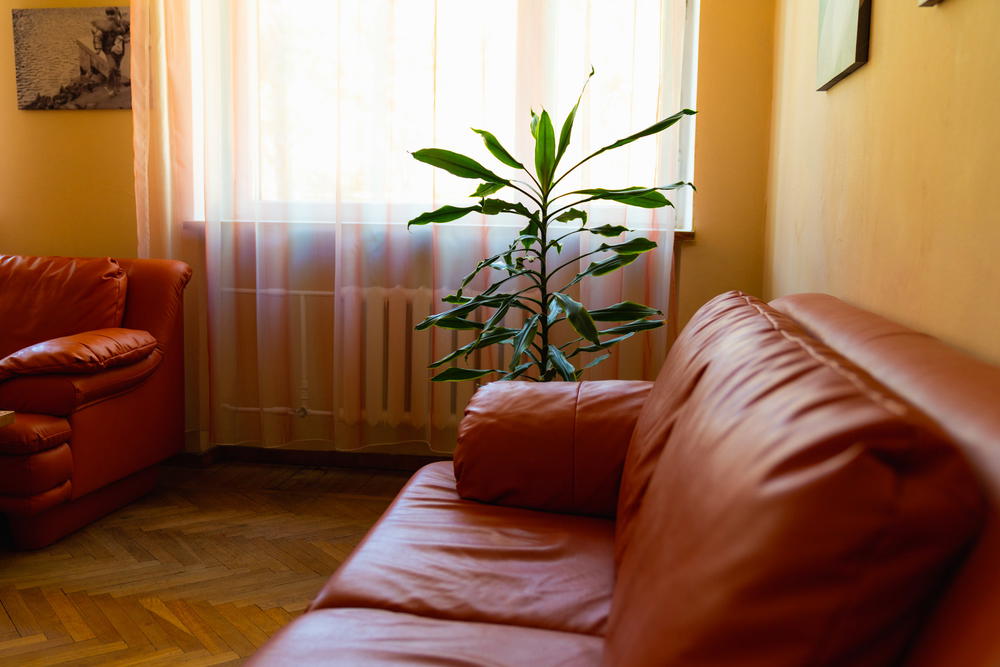 The building is straight out of the 1960s and felt like a movie set. We took a walk through a small forest area to the water, which Anna said used to be fenced off so that people could not escape the Soviet Union to Scandinavia.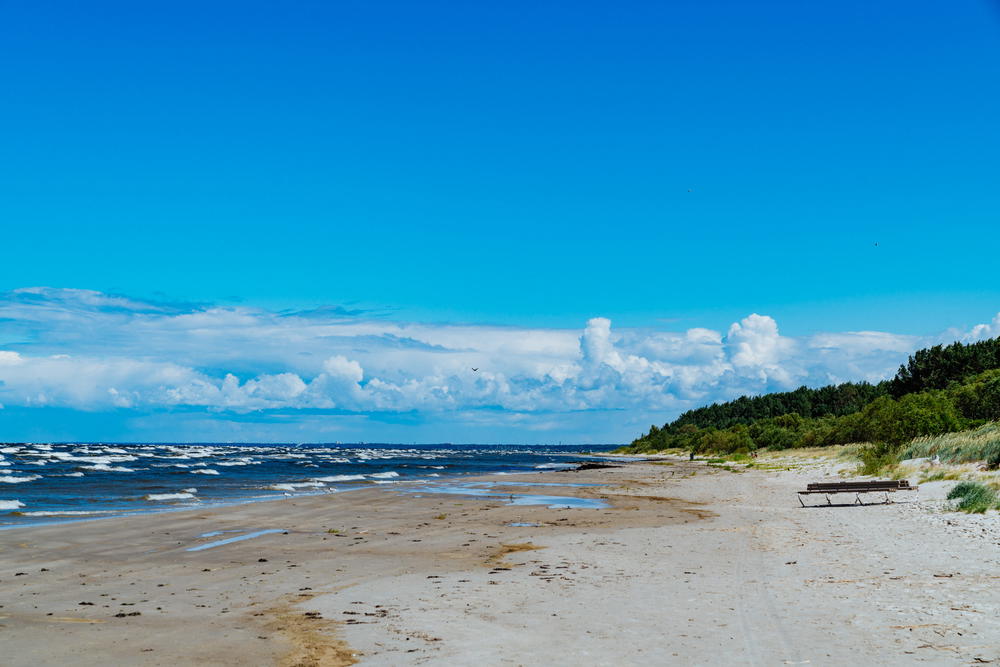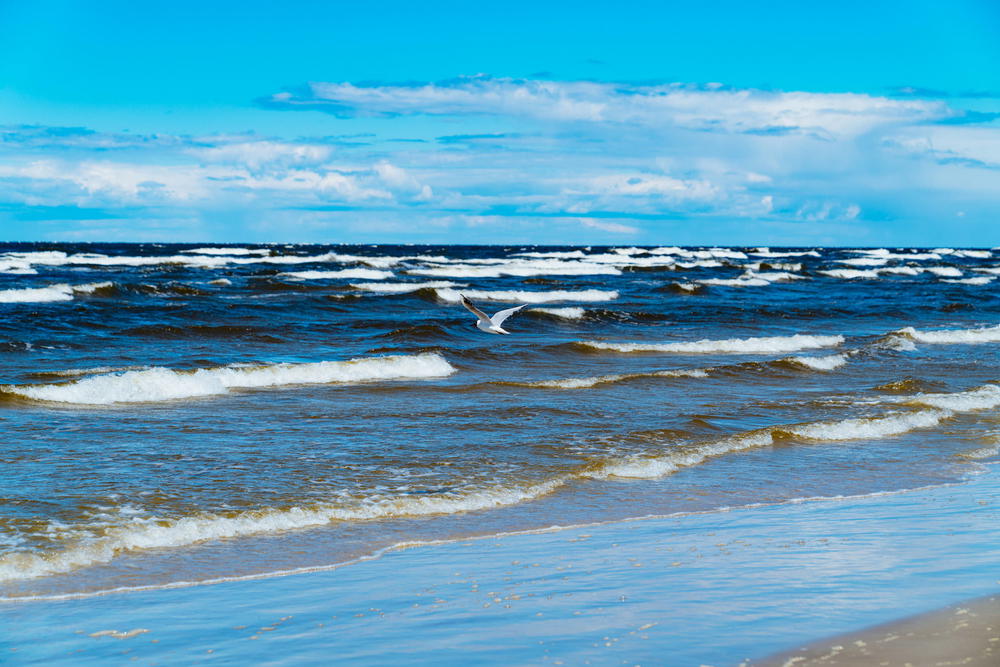 For lunch, we went back to the beach area to eat at an authentic Latvian restaurant called Kūriņš, where we had Latvian food like skewered chicken shashlik, which is served with pickles (yum!), boiled potatoes and crinkle cut fries.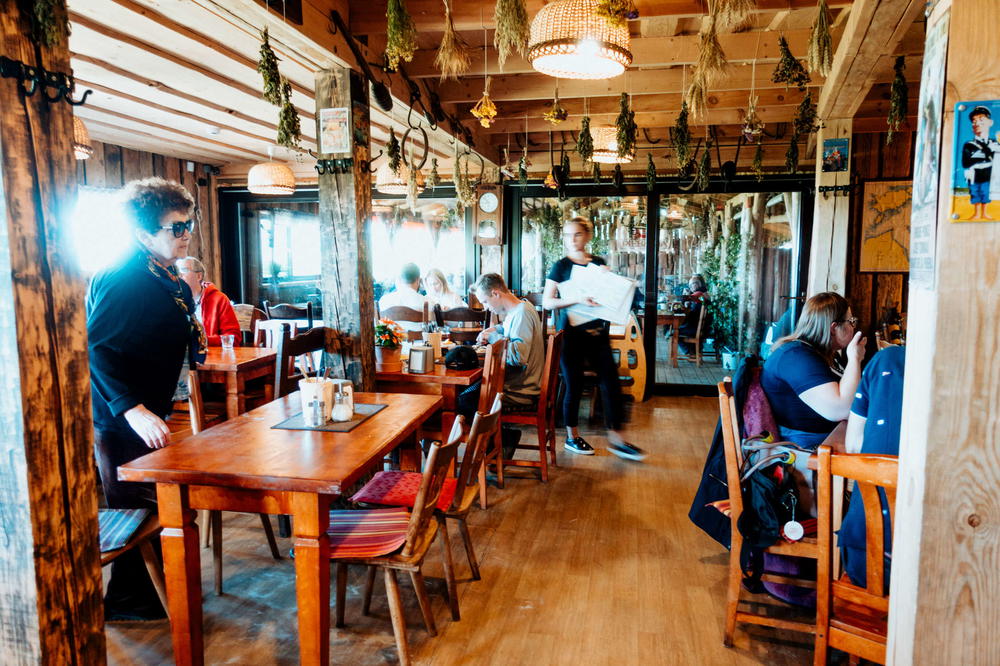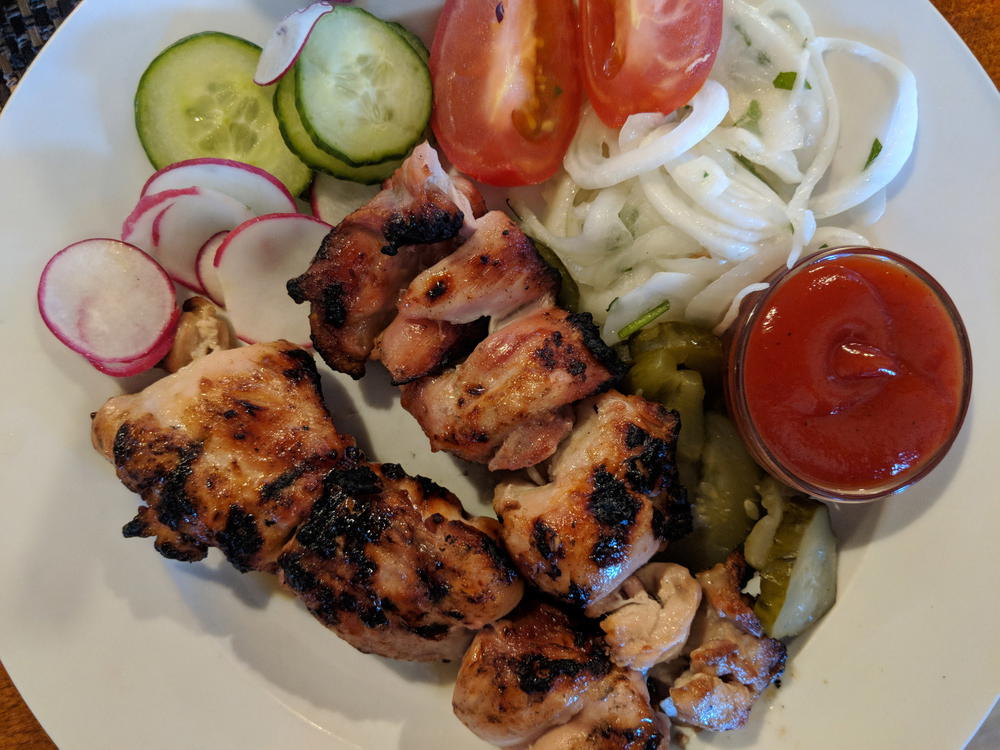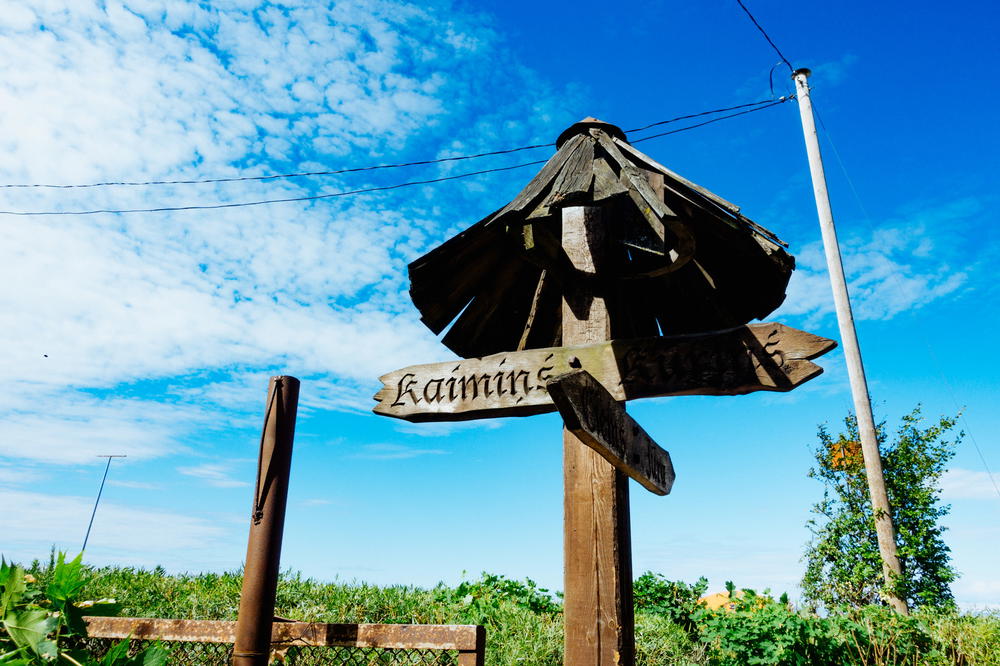 A sulfuric stroll
The other semi-deserted location that we visited was the holy sulfide springs at Kemeri Park and the Mīlestības saliņa, or 'Island of Love.'
In this quiet park, there were some deserted buildings having to do with the springs. We climbed up the spiral staircase (be careful - no banister to hold on to!) to the roof of the pavilion.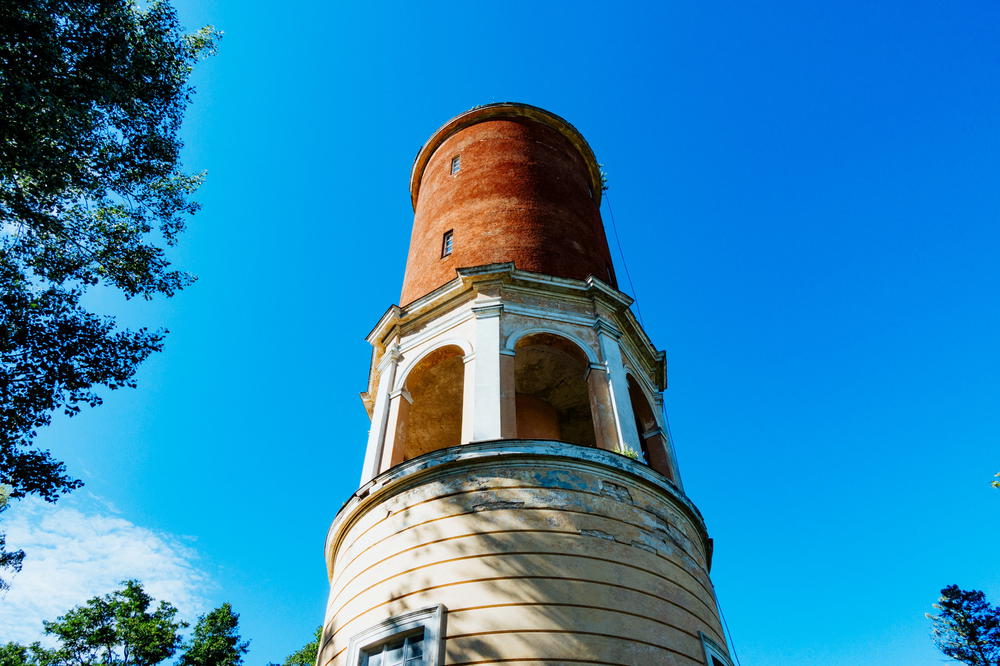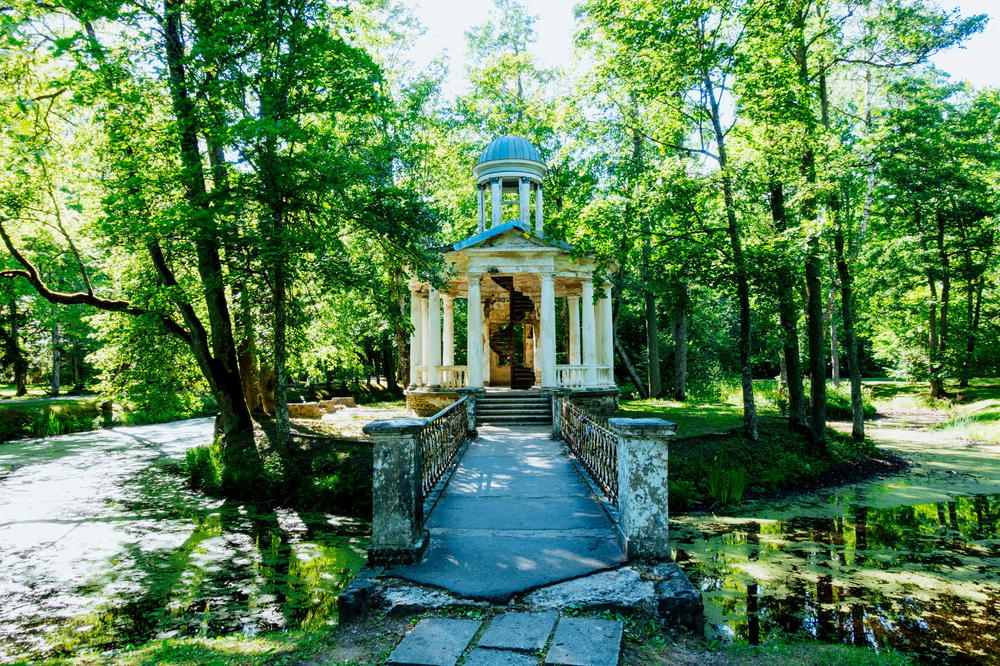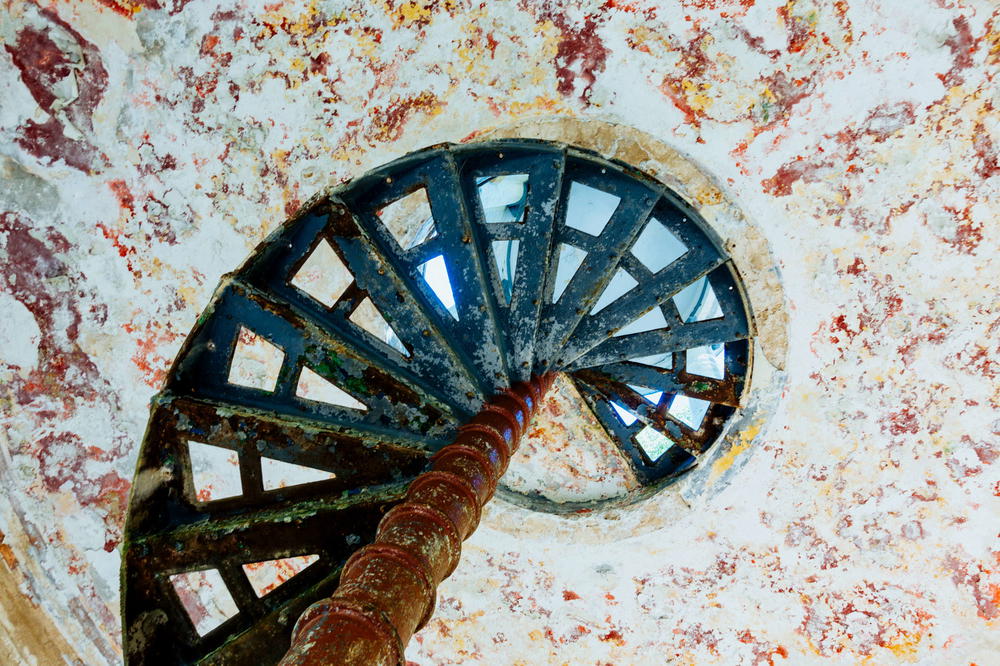 Bog walking in Ķemeri National Park
Our favorite part of the day was taking a relaxing walk through the forest and bogs in the Ķemeri National Park. This was a pretty flat hike, through a forest first, and then through bog and swampland. It was surprising that the colors were so pretty and varied.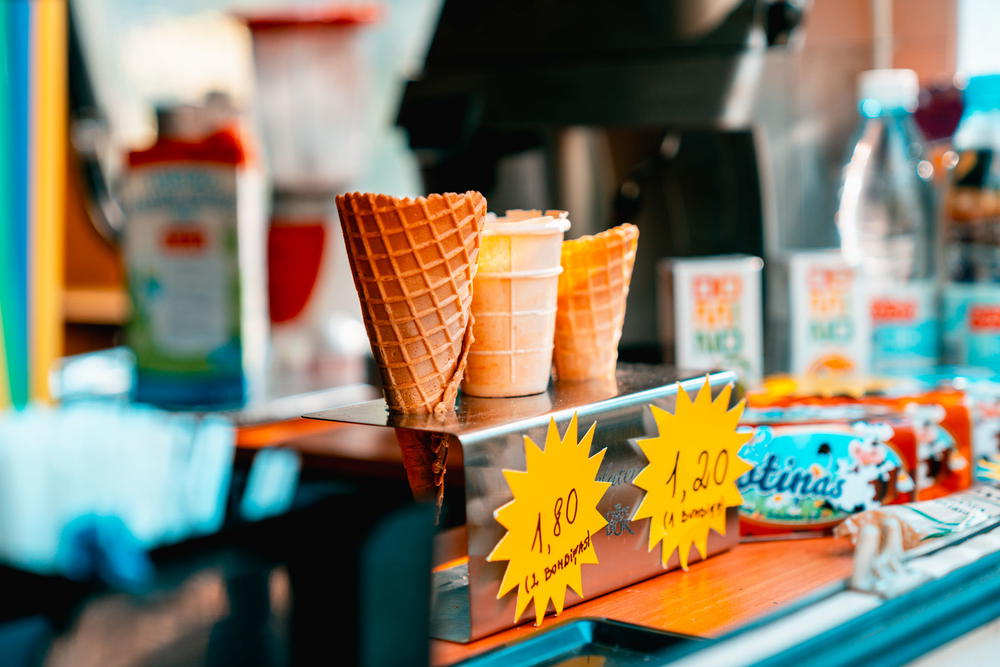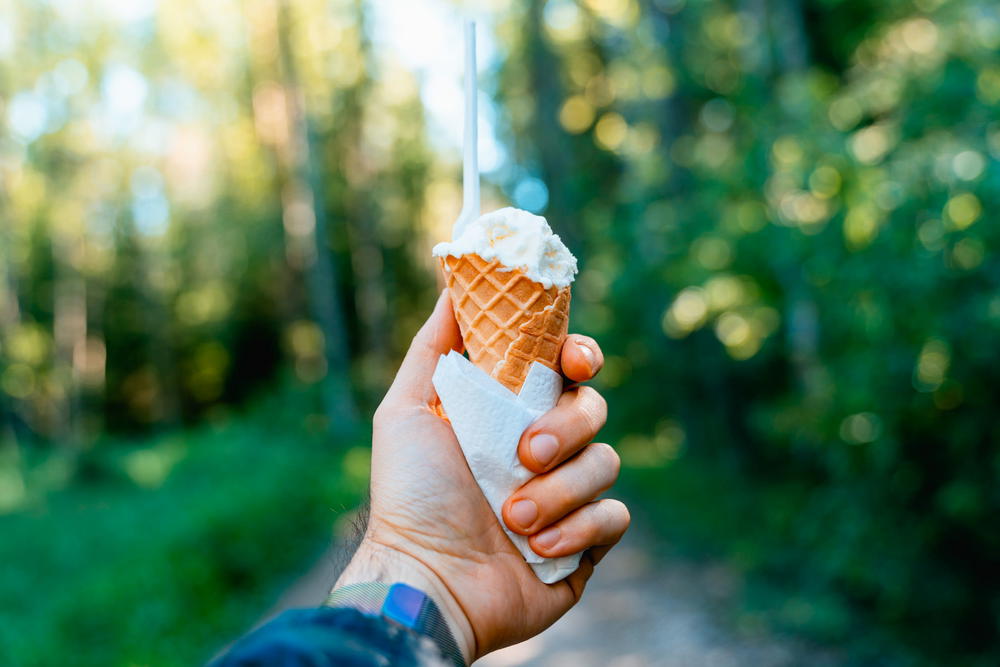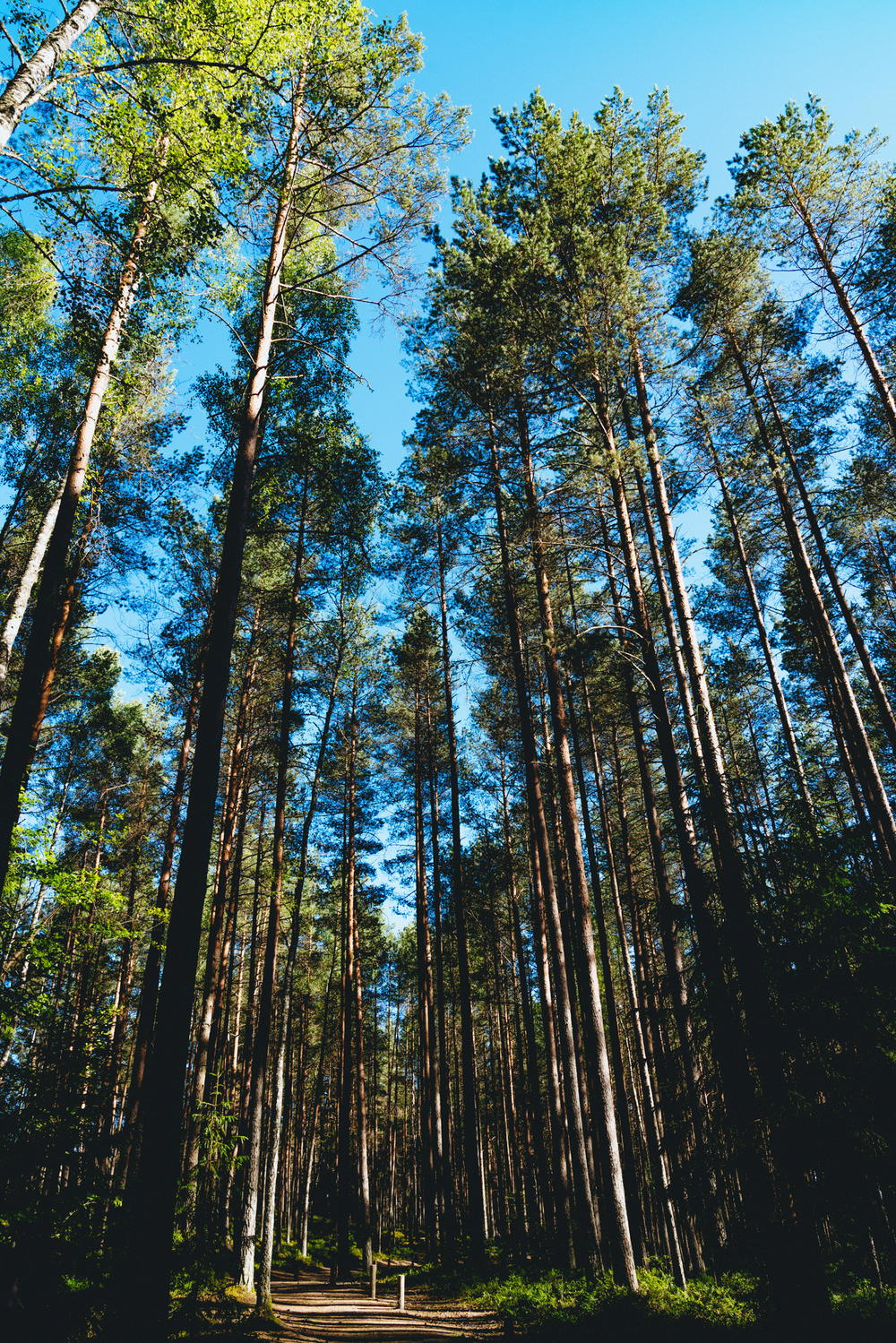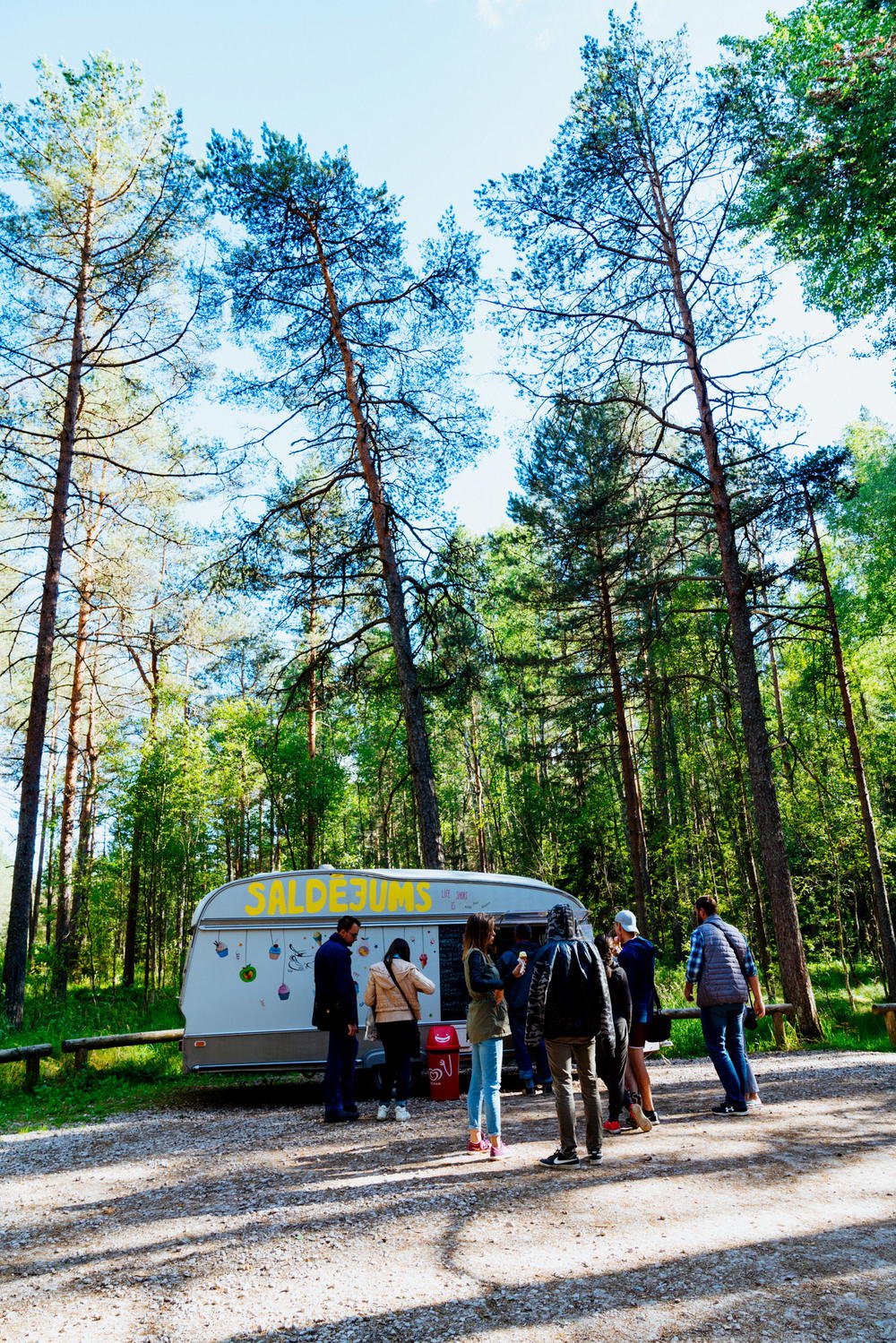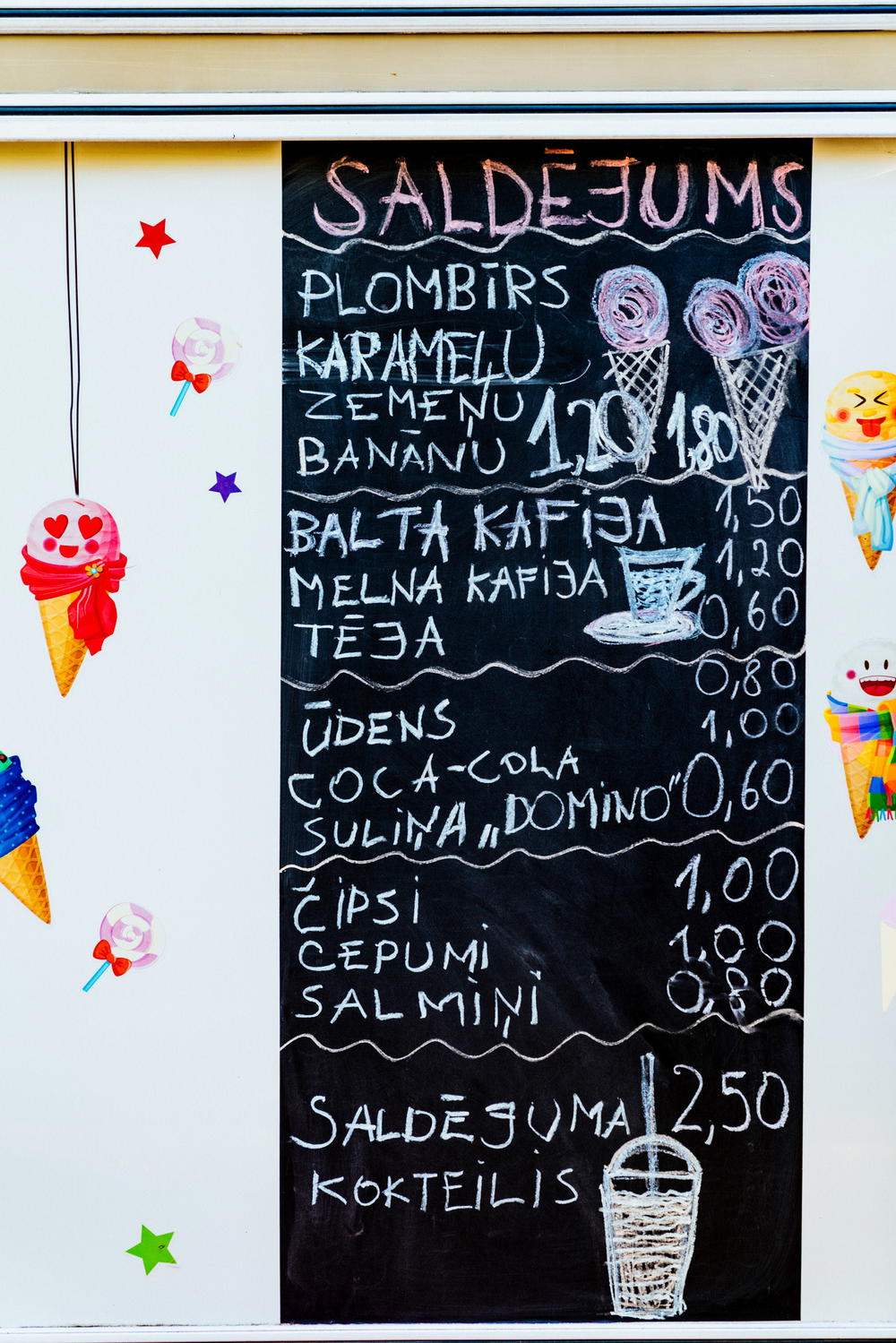 We walked for a while over a small boardwalk that goes over the marshy land. The grand finale was the viewpoint platform, three stories up (note: this viewpoint is part of the longer route around the national park and may not be a part of all tours, depending on time).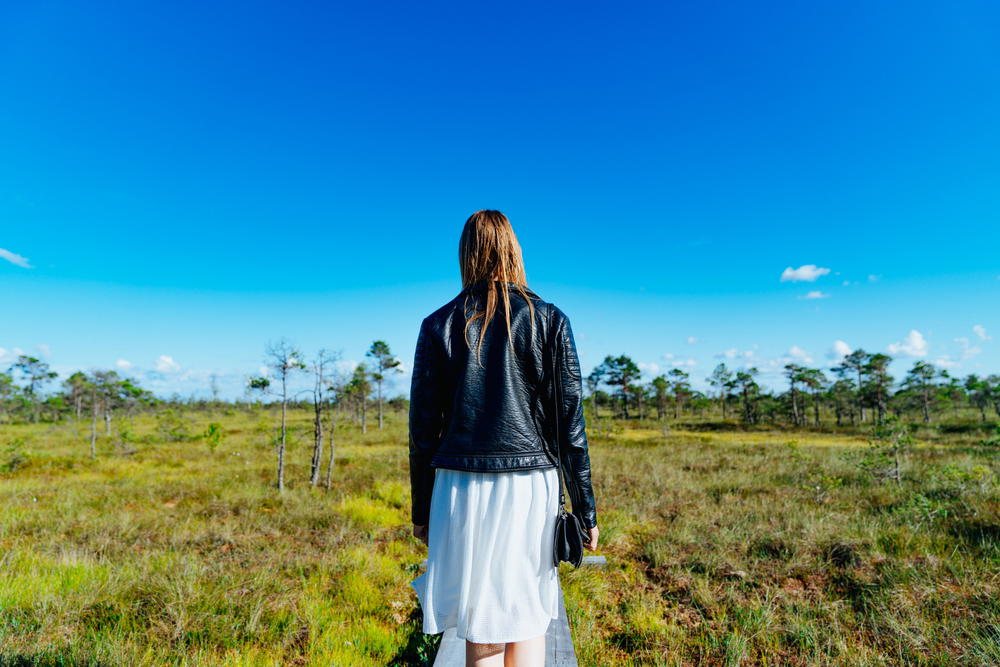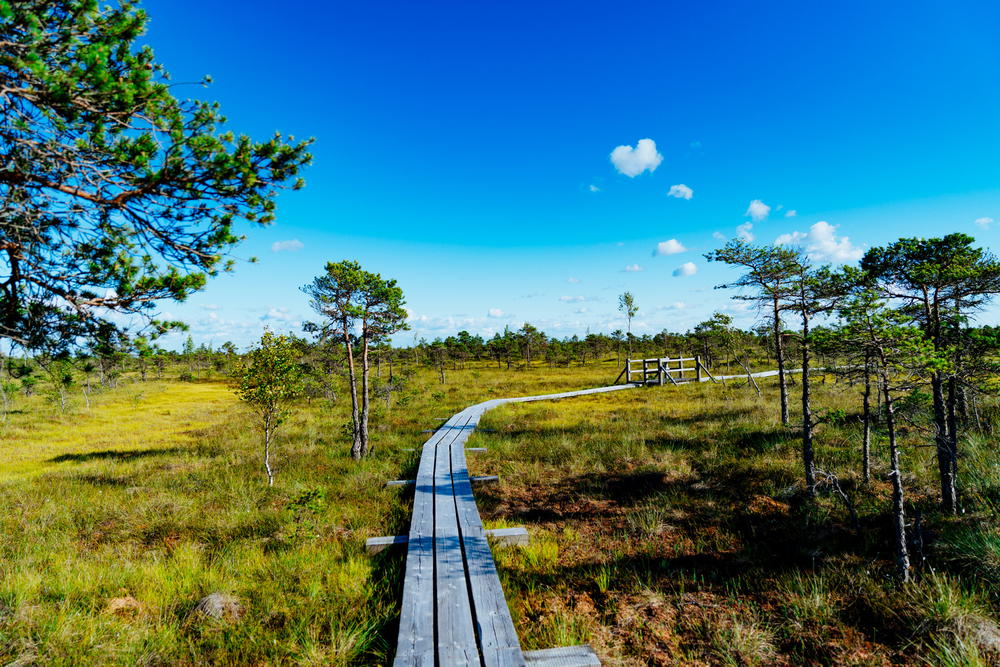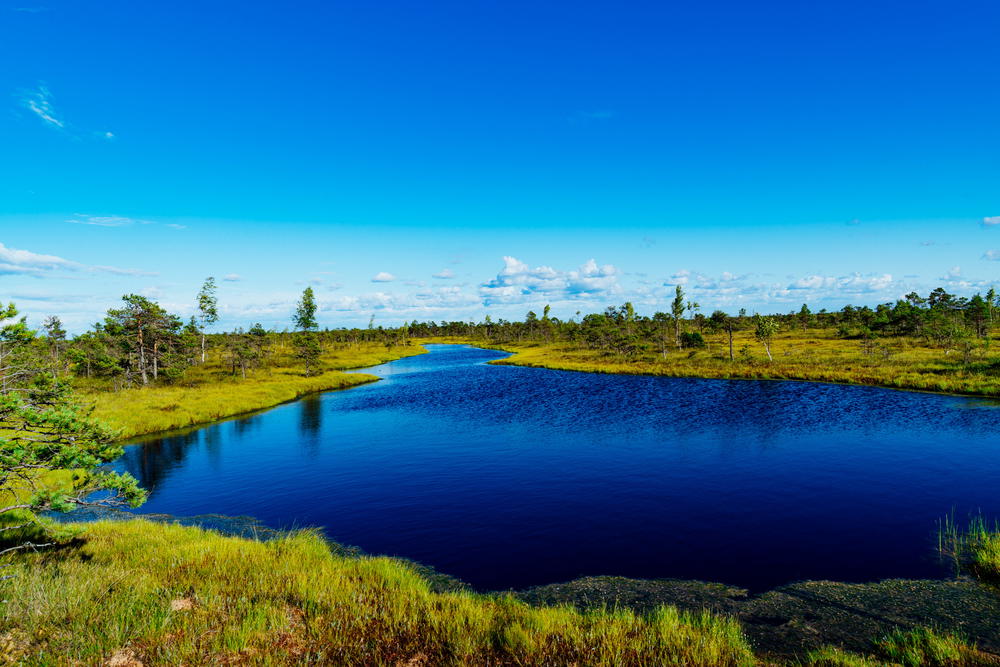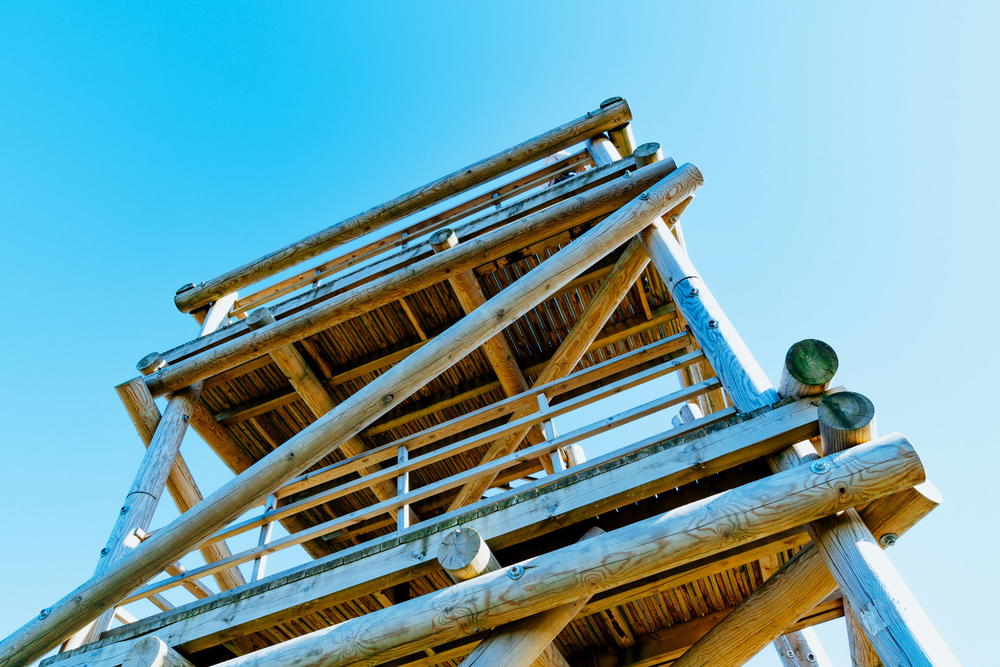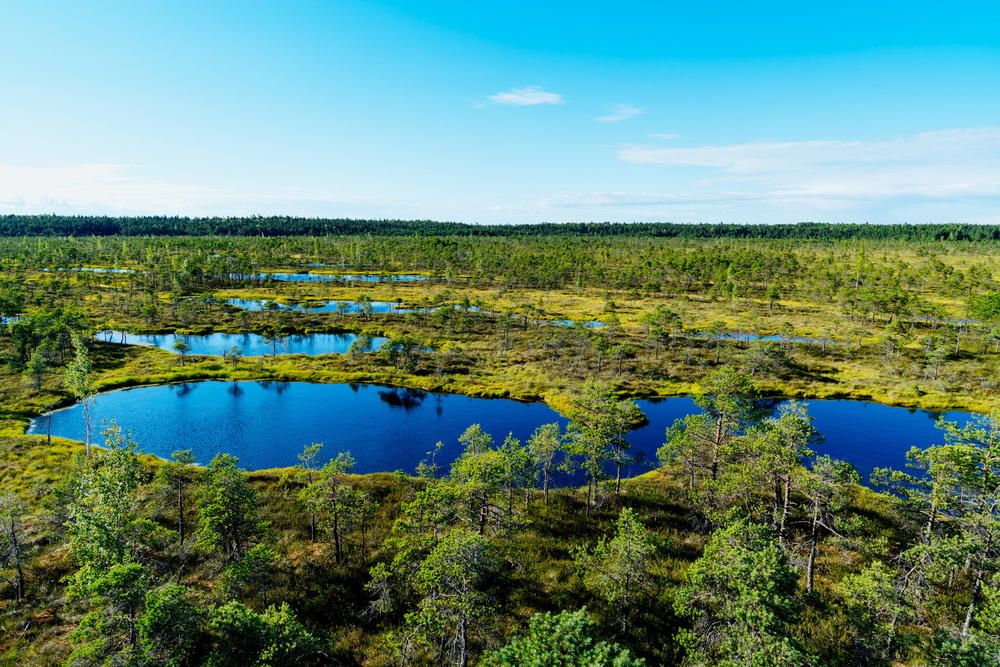 ---
This was a memorable day for us spent in these diverse locations, all not too far from Riga, but seemingly, worlds away. To book this tour, visit Traveller Tours and check availability first!
Enjoyed our article?
Consider supporting us! We're a 2-person team (learn more about us here) and your support enables us to create quality content. Thank you!